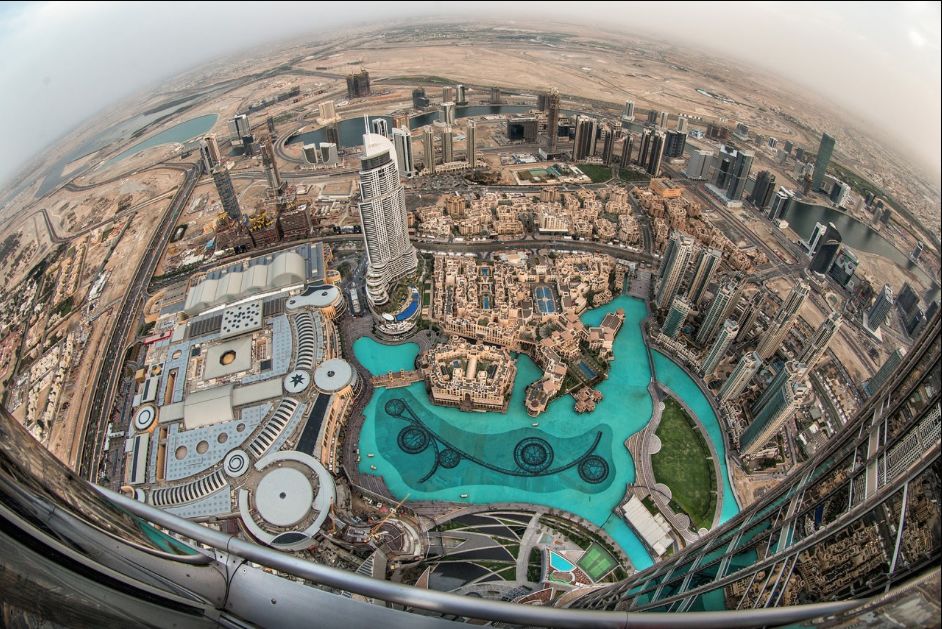 Often known as the Pearl of the Gulf, Dubai holds adventures for every kind of tourist. This is the city where glossy dazzling malls meets the lavish life across the magnificent desert dunes. Start with an understanding of the Emirate's history at the Dubai Museum in the historic Al Fahidi Fort. Hop onto an abra (boat) and visit the Deira side of the Dubai creek for its hustling & bustling bazaars famous for spices, teas, dry fruits and flowers. If you are in the lookout for a local breakfast (especially, the falafels) by the beach, the sandy Jumeirah Beach is your best bet. Visit the Burj Khalifa to witness the magnificent view of the city, particularly after sundown. For that mandatory shopping spree, the glitzy Dubai Mall in the downtown section of the city should be the next stop in your Dubai tour and watch the amazing Musical Fountain Show without fail. You can get all your Arab souvenirs from here. And as no Dubai trip is complete without a Desert Safari, book yourself a package that has it all - dune bashing, camel-riding, belly dancing, and a flavoursome dinner of kebabs.
Best Time to Visit Dubai
Peak Season is from November to March when Dubai sees the largest number of tourists in the city. The famous Dubai Shopping Festival also occurs during this season.
Off-season: April to October brings summers to Dubai. The tourist numbers tend to decrease during this period due to the heat and humidity.
Visa
Passports
Passports must be valid for at least six months from the date of entry into the UAE.
Visas Requirements
Citizens of 49 countries, including all EU countries, the US, the UK, Canada and Australia, are eligible for free 30-day visas on arrival in Dubai.
Entry requirements to the UAE are in constant flux. Always obtain the latest requirements from the UAE embassy in your home country.
OR visit VFS Global to know your visa type.
Here's a quick run-down on what you may and may not bring into Dubai : www.dubaicustoms.gov.ae.
Daily Cost
Screen Shot 2017-10-04 at 8.54.58 PM
Top Tips/ Info
Traffic practically grinds to a halt and metro trains are packed during rush hour, which runs roughly from 7am to 10am and 4.30pm to 8pm or later.
The list of 'verboten' things on public transport is long – you can be fined for chewing gum, drinking water or even taking a nap.
Stand on your right on escalators.
____________________________________________________________________________________________
Download Google Maps app on your mobile and save and dowload the offline map for dubai and the places you wish to visit in Dubai.
Downlaod the Careem App for booking local taxis
____________________________________________________________________________________________
Top Places to visit/see in Dubai :
Dubai Mall & Musical Fountain Show (after every half hour)
Burj Kahlifa
Dubai Aquarium & Zoo
Marina Dhow Cruise
Plam Jumeirah
Kite Beach
Dessert Safari
Meena Bazar
Grand Mosque
Sheikh Palace
Ferrari World
Getting Around
Bus, Taxi (Careem App), Tram, Metro, Boat are the local modes of transport available of which the cheapest is to travel by bus and tram.
(IMP : Buy a Nol ticket or card (nol is Arabic for 'fare') before using the metro, local bus, tram or water bus from ticket stations or from vending machines before boarding. For more info visit : www.nol.ae )
Vital Emergency Numbers in Dubai
Police 999
Fire Department 997
Ambulance 999
Electricity 991
Water 991
I hope you loved this article. If yes then please like, share and comment on the page.