Dubai is most loved and cherished tourist destination, in fact, the country runs on its tourism money! A remarkable vacation is only possible in this city of culture, entertainment, and adventure. Here are top things that you must do during your Dubai trip.
Climb Burj Khalifa: This tallest man-made building should be on your list as this is the most famous spot in Dubai. This 830 m tall building has 163 floors with a super fast elevator that takes you on the 124th floor in 2 minutes. From visitors desk, entire Dubai skyline can be seen which is breathtaking and experience is rather inarticulate. As you walk on the tourist floor you get idea of Burj Khalifa's history and how it was built by videos that keep on playing and other brochures. Night-time visits are particularly trendy with photographers due to Dubai's famous city-lights panoramas. Tourists enter in this building through Dubai Mall.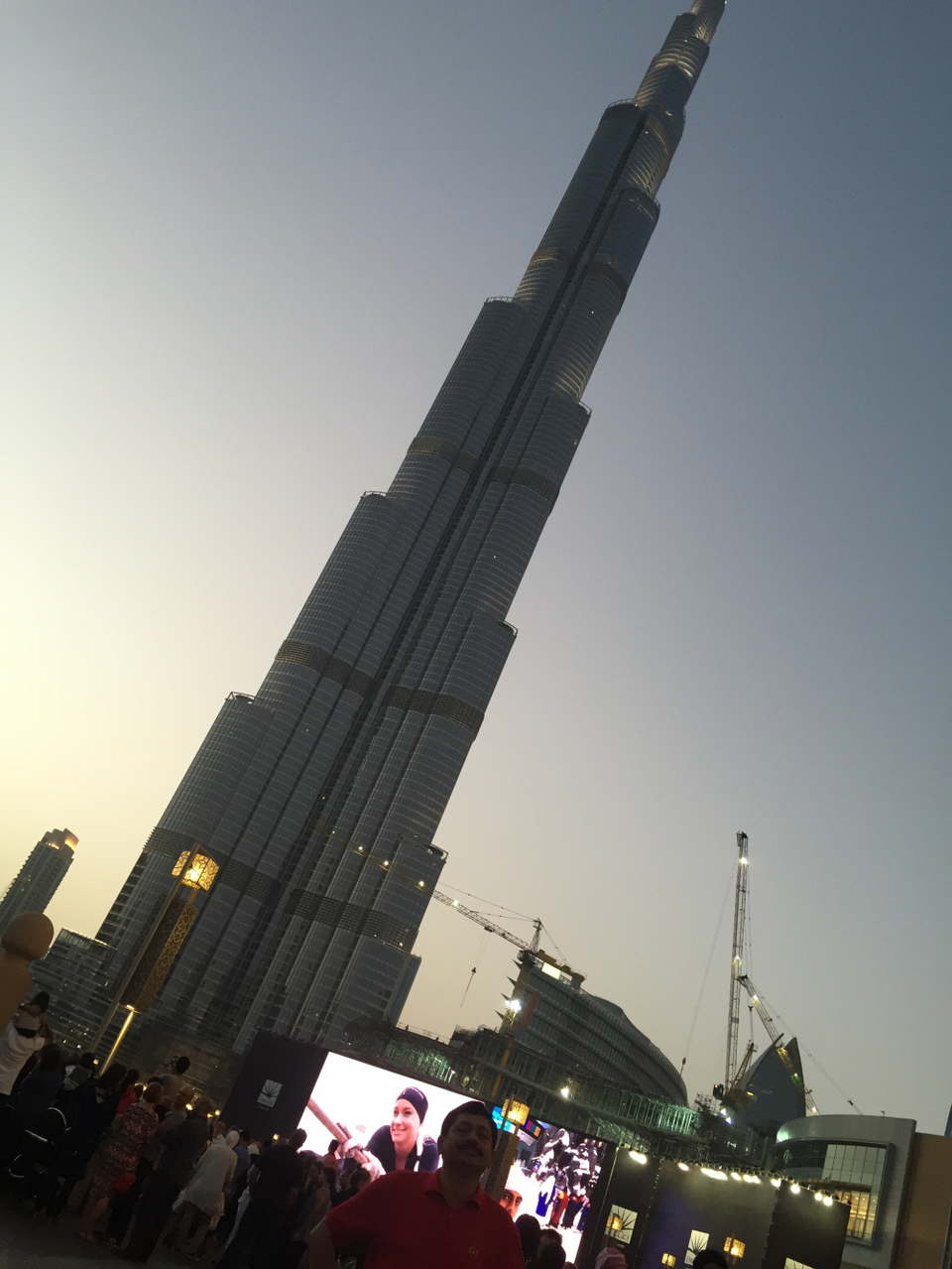 Burj Khalifa
Shop and have fun at Dubai Mall: Size of about 50 football fields Dubai Mall has all high branded stores from where you can shop. Two most entertaining zones in the mall are Dubai Aquarium & Zoo and Ice skating ring. The Aquarium has many animal species and about 300 sharks. Put on some skates and enjoy ice skating at Dubai mall. The zoo is underwater and allows people to interact with ecology and wildlife. You can eat all kinds of cuisines at mall Lebanese being everyone's favorite.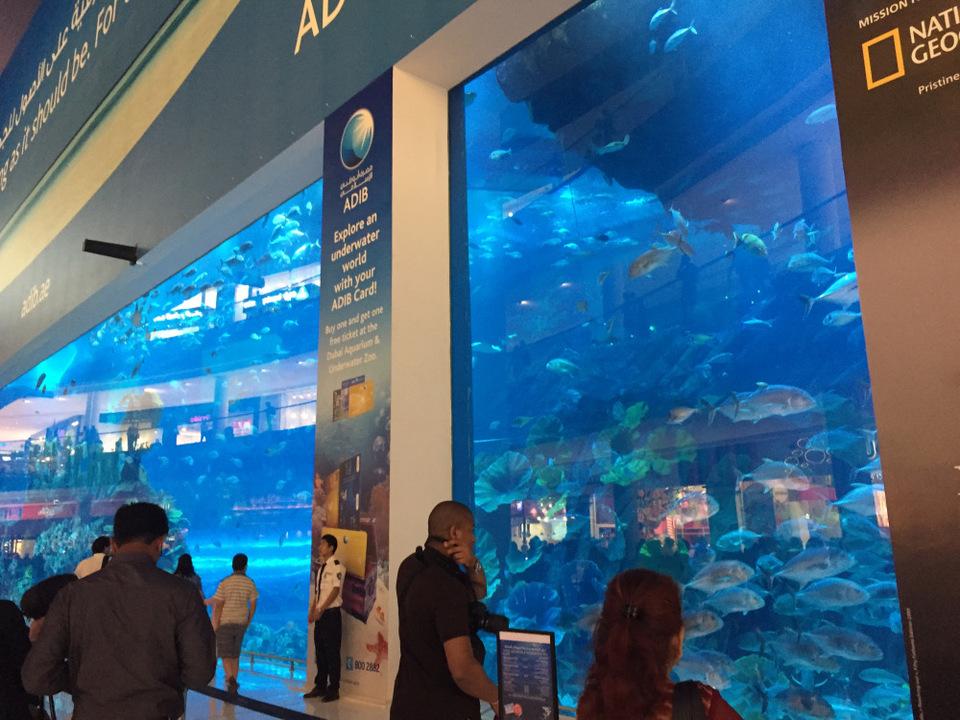 Dubai Aquarium
Jumeirah Beach and Burj Al-Arab Hotel: Take pleasure in clean water and white sand at Jumeirah beach. Stroll along the coastline or indulge in water adventure sports like jet skiing and have luxurious meal at famous lounges nearby. Hotel Burj Al-Arab is visible from beach it is tallest hotel and most expensive hotel that offers all luxuries like massages, light shows, paragliding and has its very own underwater restaurant Al-Mahara.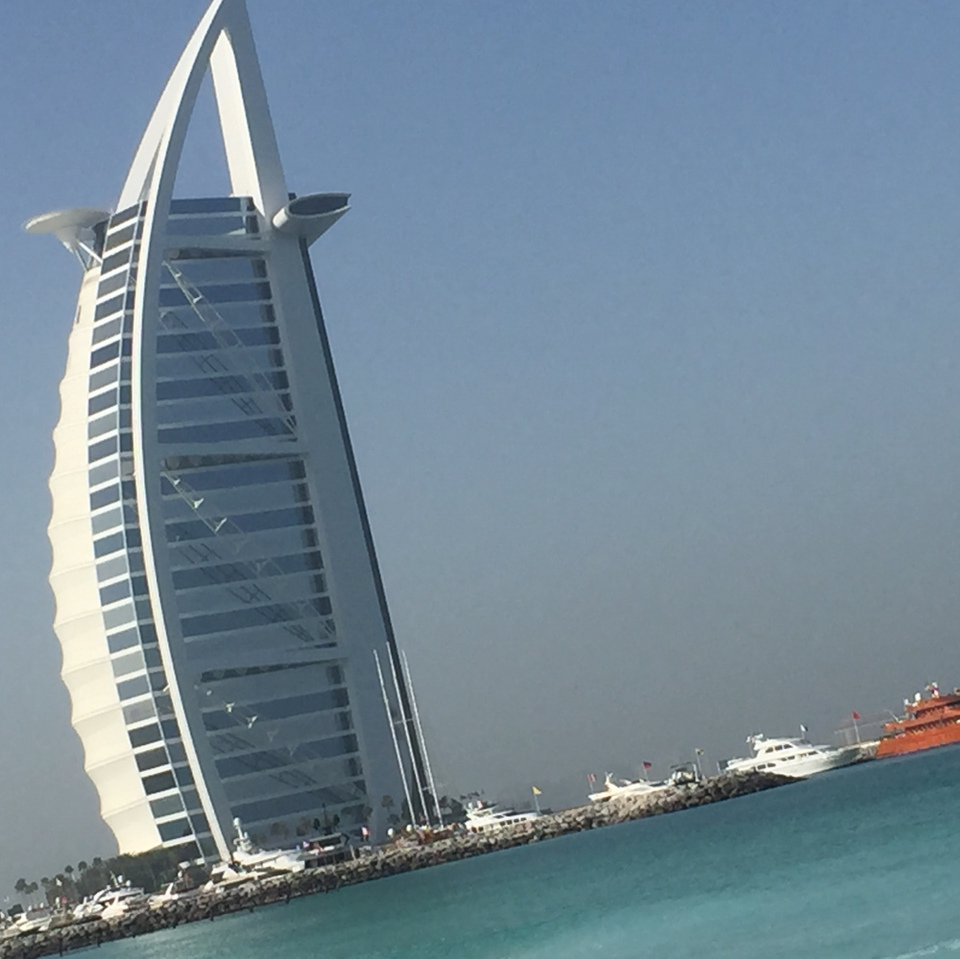 Burj Al-Arab Hotel at Jumeriah Beach
Atlantis at Palm Jumeirah: Luxuriate in this ocean themed park with water games and fun aquatic rides. The water slide activity here is incredible and world-class, with the Aquaconda, the world's longest water slide; a nine-story-tall slide, apropos named the Leap of Faith; and water napkin rides. There's additionally submerged safaris utilizing seatrek protective caps; a devoted water play region for littler youngsters with slides; and for when all your vitality has been spent, a 700-meter scope of white-sand shoreline to relax on.
Desert Safari: Don't miss out on this wondrous experience when in Dubai. Land cruiser or with well-trained drivers take across the desert through sand dunes for 2 hrs and they stop so that you can enjoy beautiful sunset. The ride is followed by a spectacular evening compromising of belly dancing and other middle eastern dancing along with sheesha and BBQ dinner.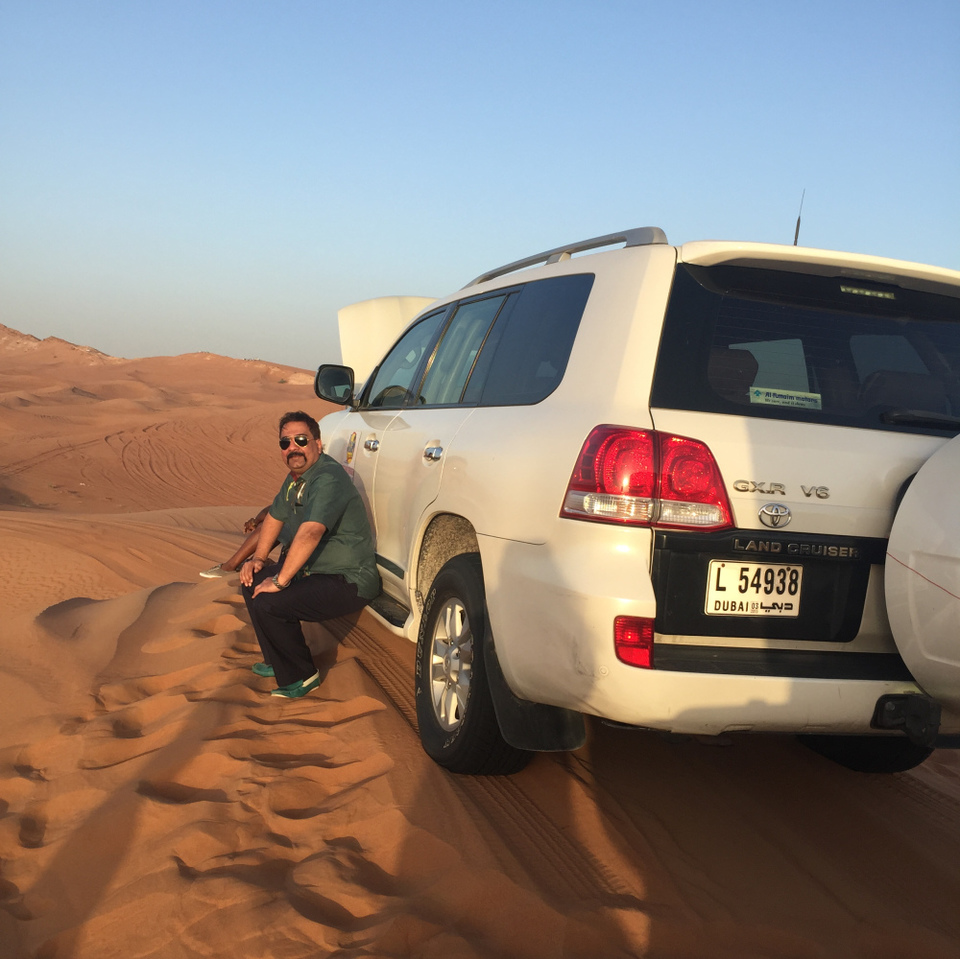 Desert Safari
Dubai is a magical island with alchemy of culture, luxuries and jaw dropping skyscrapers. Plan your next vacation here and be in for treat. Glamour and glitz in heart of desert is what Dubai is, so put it on your travel list now!