The Indian Railways is increasing trying to make the process of booking train tickets simpler, and to that effect it has now introduced a helpful feature where you can book tickets using the IRCTC website and pay for it later.
From August 3 onwards, a customer has the option of paying for an e-ticket, 15 days after booking it. Along with the cost of the ticket, a service charge of 3.5% will also be levied on the total amount (inclusive of taxes). Called 'ePaylater', this facility is available for general as well as tatkal reservations. The pilot project is powered by M/s Arthashastra Fintech Pvt Ltd in collaboration with the IRCTC.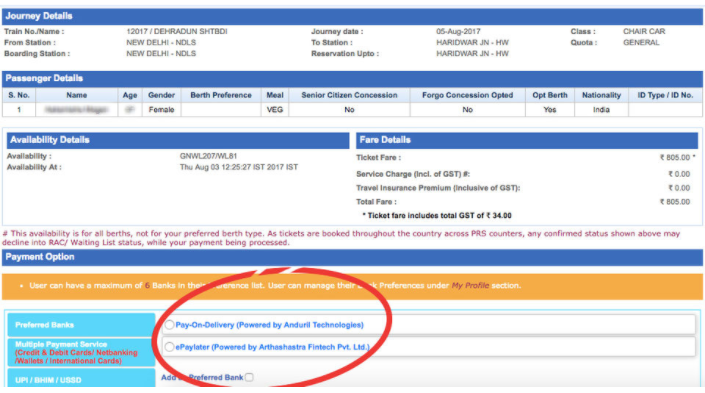 The option of 'ePaylater' is displayed on IRCTC website's payment page. After booking the ticket and selecting the 'ePaylater' option, you will receive an email and SMS with the payment link and get up to 14 days to make the payment. It is clearly mentioned on the site that failure to pay within 14 days will lead to the levying of penal interest at the rate of 36% per annum and may also lead to cancellation of the ticket.

With this scheme, the Indian Railways hope to avoid the confusions and delays that happen when people get their tickets cancelled.
Have you travelled by train across India? Share your travel story here!