If you ever find yourself for only 24 hours in The Maximum City aka Bombay, forget everything else and indulge in some delicious food around town. I know that might seem like a daunting task, especially when there is so much to choose from. While I agree 24 hours may not be enough to sample all the delicacies Bombay has to offer, but what I can guarantee you is a taste of over 3 different cuisines that will leave you wanting more in just 24 hours. Lets kick off our Bombay food trail with Breakfast.
Now Bombay has some great choices for breakfast ranging from simple Maharashtrian fare, south Indian breakfasts to American styled diners and even great continental breakfast options. Since I promised you a minimum of 3 different cuisine, let's pick an American styled diner for breakfast.
Jam Jar Diner (Versova, Andheri West):
A quirky little diner, with kitschy interiors filled with memorabilia from the 70s to the 90s, this place makes for an absolutely delightful destination for breakfast. The menu is elaborate and has some rather interesting choices. You can chose between the burgers and sandwiches or you could go for the favorites listed. I would highly recommend their Giant  Jam Jar Benedict or the Giant Jam Jar Popeye for those who love poached eggs and waffles. Almost all their juices and shakes make for pretty good accompaniments to your main dish. My personal breakfast combination is The Full Monty Breakfast with a side order of Crispy Lotus Root and a glass of fresh watermelon juice. There are options for vegetarians as well, their crepes are quite tasty and so are the sandwiches.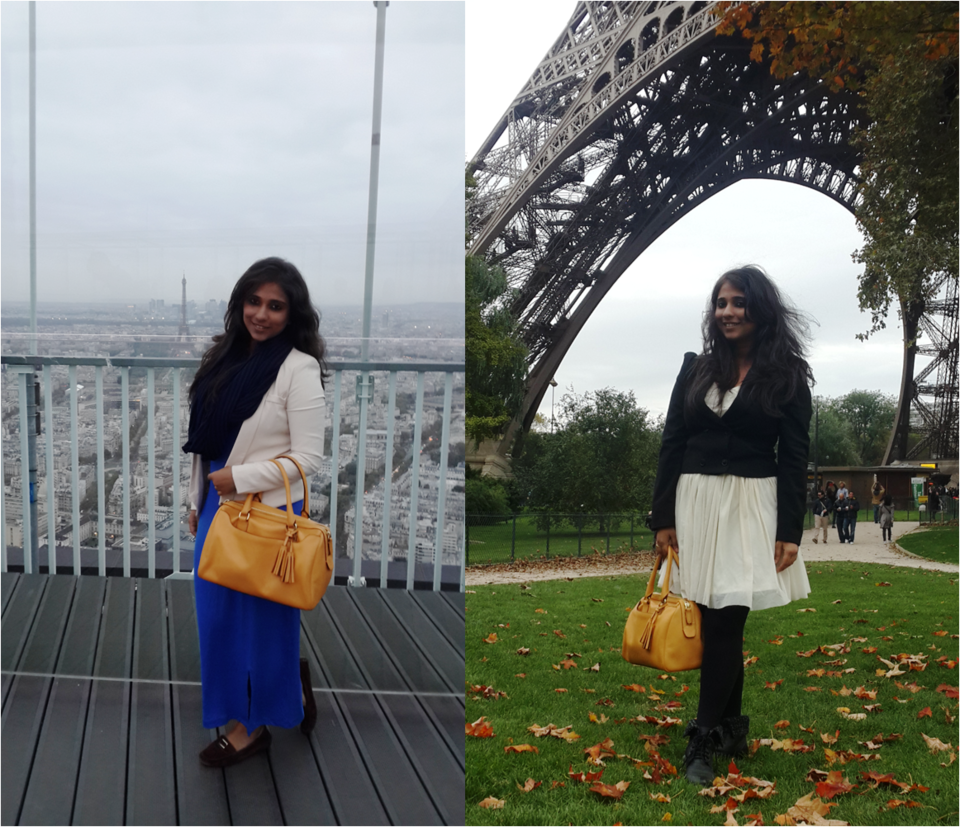 While this giant breakfast will more than ensure a feeling of fullness, you must overcome the same as you still have lunch and dinner to get through and maybe even a little snack of vada pav and falooda at Juhu Chowpatty if the appetite permits!
Take a walk along Versova beach to digest some of the delicious breakfast you've just had and while away some time before heading to Bandra for some delicious Japanese lunch at Kofuku.
Kofuku (Bandra West):
The idea of Sushi always sounded weird to me till I actually had it, and since then my quest for the best sushi in Bombay began, leading me to discover Kofuku. One meal and I have been a fan of this place ever since. Its not just the sushi but even the prawn tempura, their set lunches, their soba noodles and the offer of a variety of drinks including sake and soju have made sure I visit this place quite often, sometimes just for a glass of wine and a sushi platter. Vegetarians, do not worry as this is one of the few Japanese eateries that actually has a good range of vegetarian fare to offer. Go ahead try some vegetarian sushi and maki rolls!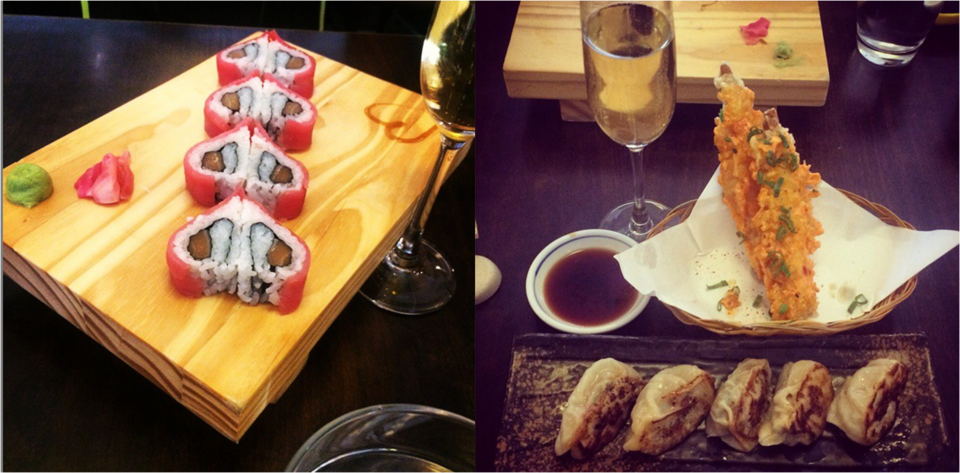 Post lunch, scout Hill Road and Linking Road for some good bargains in clothes, shoes and accessories, or just wash the heavy lunch down with some green tea at 'Coffee Bean & Tea Leaf'. You can event walk around Bandra and take a look at some cool street art on some buildings there. Make good use of your time and whip up an appetite for a grand dinner at The Bombay Canteen, but in case you do get hungry before that, then Jai Jawan on Linking Road serves some lip smacking prawns punjabi masala fry which is a must have!
The Bombay Canteen (Lower Parel):
How can I forget some good old Indian food, not possible right? Hence Dinner shall be served at The Bombay Canteen where you can have a fill of some delicious Indian food with a pleasant twist. One of my recent discoveries, The Bombay Canteen is a fairly new establishment which has already gained popularity because of the delectable food that it serves. While Indian food is simply superb, Bombay Canteen manages to add a 'cool' factor to it as well, making it 'The' place to be at whether its for a Sunday brunch or a weeknight dinner with friends or family. An easy going ambience, good music, great Sangria and brewed beer on the tap and lets not forget the fantastic food is what makes The Bombay Canteen an ideal place to wrap up your Bombay dining experience in 24 hours! Personal favorites include the Tandoori Pork Spare Ribs, Seafood Bhel, Banana Leaf Wrapped Roasted fish with steamed Tingmo, and Jackfruit tart with cashew ice cream!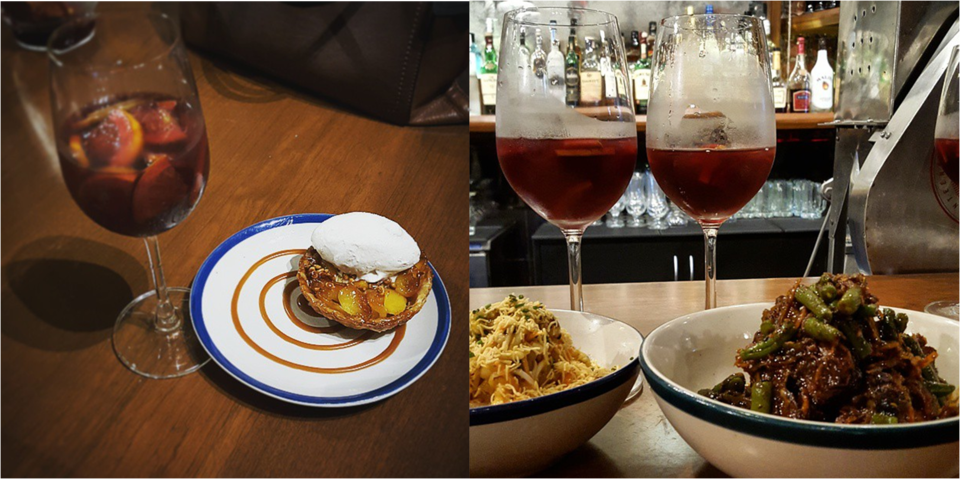 Surely 24 hours is way too little time to eat your way around Bombay, but atleast here's a start, so cheers to that!
If you are looking for good Malvani and Konakani cuisine then Mahesh Lunch Home (Juhu) and Gajalee (Juhu, Versova, Lower Parel) are your best bets. For some post partying snacks, head to Bade Miyan for some chicken kathi rolls and kheema pav.