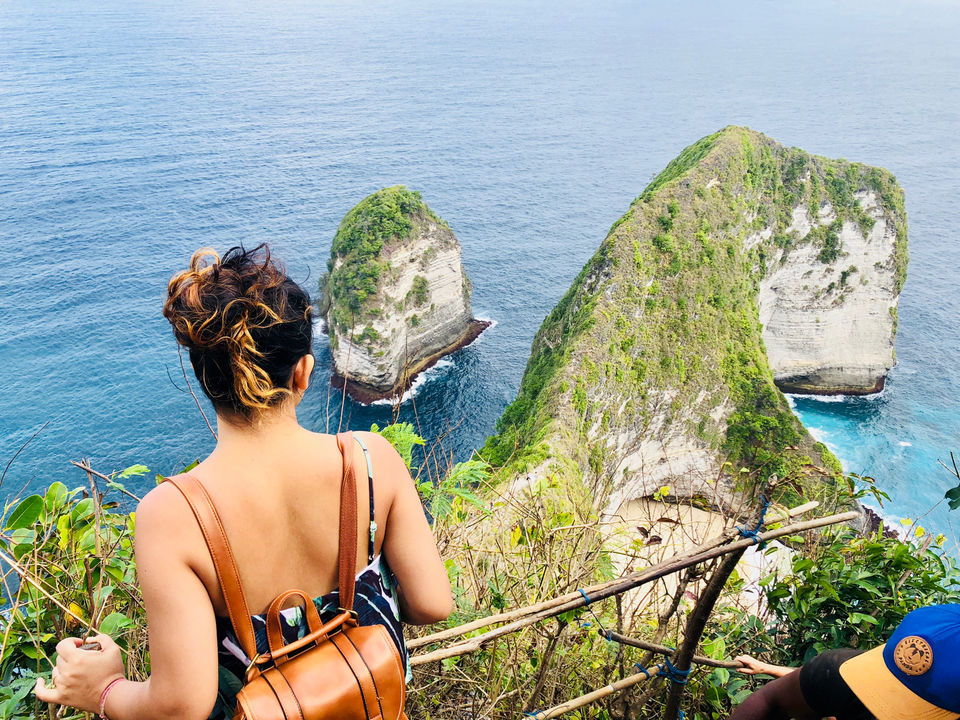 #bestof2018
Shh, I know a place
where men chant mantras in ancient tongue
where women prepare offerings all day long
where children learn the art of right and wrong
Shhh, I know such a place…-JULIE SILVESTER
For a long time I was gripped on by Julia Robert's 'Eat Pray Love'. Not only did I watch the movie, I read the novel too. I found the scenes of Bali in the movie very captivating, so much so that Bali became an instant highlight on my bucket list. Ubud is also famous as Healing place where you can invigorate your soul.This place is much cooler than other warm areas of Bali.Each village have its own Pura Puseh, Pura Desa and Pura Dalem temples.These are mostly facing the most sacred mountain, Mt. Agung.
The touristy places in Bali are great, but the real beauty of the place is hidden in the offbeat places.I wanted to see Nusa Penida, the bamboo house stay called Hideout Bali, taste the Kopi Luwak which by the way got added after I saw the movie 'Bucket List'. So my obsession with Bali wasn't new, neither spontaneous. Every time I would see a post related to Bali (mostly honeymoon pictures) on the internet, my craving escalated ever further and finally now that I have seen it and felt it, I am constantly planning for another trip to this beautiful place.
Although I could not touch a few dearly planned places, the beginning of my friendship with Bali has 7 days of fun and frolic.
So here's my experience of Bali. I have mentioned relevant details and information as well for those who are planning to visit this south east paradise in near future.
Note: Please google places that I have mentioned. I promise you an instant wanderlust will hit you hard.
DAY 1
We landed in Ubud in the morning where we had our stay pre-booked at an airbnb in a village called Sayan of the Gianyar district. I would advice anyone going for a short duration to pre-book the stay. It become comfortable from thereon.On the way, we went to taste the Luwak Coffee. It is made of coffee beans processed through Luwak animal poop and is very expensive (expensive sh*t, literally :P). It is so good in taste that if you are visiting Bali, this should be on your high priority. Our stay was lovely, as usual airbnb never disappoints. After settling down our luggage followed by a welcome drink, we decided to explore the near about right away. Our location was a bit remote, very noncommercial just as one would expect a village to be. All around you could see the rice paddy fields with thin trails to walk.
To refresh ourselves and charge up for the coming day we decided to hit a spa followed by a little walk and photographs of the local scenes. I could feel the butterflies already. Why? well the reason is very overwhelming. It's the people of Bali. They are so happy go lucky always. They greet strangers with a smile and a gentle nod, something which is deeply missing in our metropolitan. Their gesture makes you feel at home and what better than a lovely smile to make the day han? They are very traditional too. All over Bali you are going to find lot of temples with unusual and peculiar architecture. Hence proved Bali people are religious. I being a Indian can relate more since my connection with this place goes back to a long time. I could sense the Indian religious touch over here and don't be surprised if you find Indians as natives in Bali.
Important Facts: In Bali,People have mostly four names- The first born, boy or girl, is Wayan. The second born is Made. The third born is Nyoman. And the fourth born is Ketut.
You have to purchase water everywhere or you can keep a reusable water bottle as many restaurants and cafe offer free refills.
Don't miss the amazing Spa experiences in Bali.
Avoid buying any Magic Mashrooms(I hope you can understand).
Try to explore as much as you can do by Scooty only.
ATM is safer and better money exchange option in Bali.
Beware of fake blue bird taxi in Bali.
Bargain,Bargain and Bargain....
Walking down though the thin trails we reached the market area of Gianyar where we had our lunch at a place called Clear Cafe. We ordered burgers, lasagna and a dish called Hint of India (Yummm!). From here on my first day was mostly a market strawl. Bali is heaven for local shopping specially Bohemian decor items, handicrafts and articrafts like paintings, handbags (believe you me, the round ones are irresistible).
One last thing, The DOGS in Bali. They are surprisingly well maintained. How about if you tell you that you could find posh high quality breeds of dogs in Bali as stray dogs? Yes, that is TRUE!. I am an animal lover and already have a dog back in my home in India so for me this observation had to find a mention. Well that's how the first day at Bali came to an end. I could not wait to see what the next day had in surprise.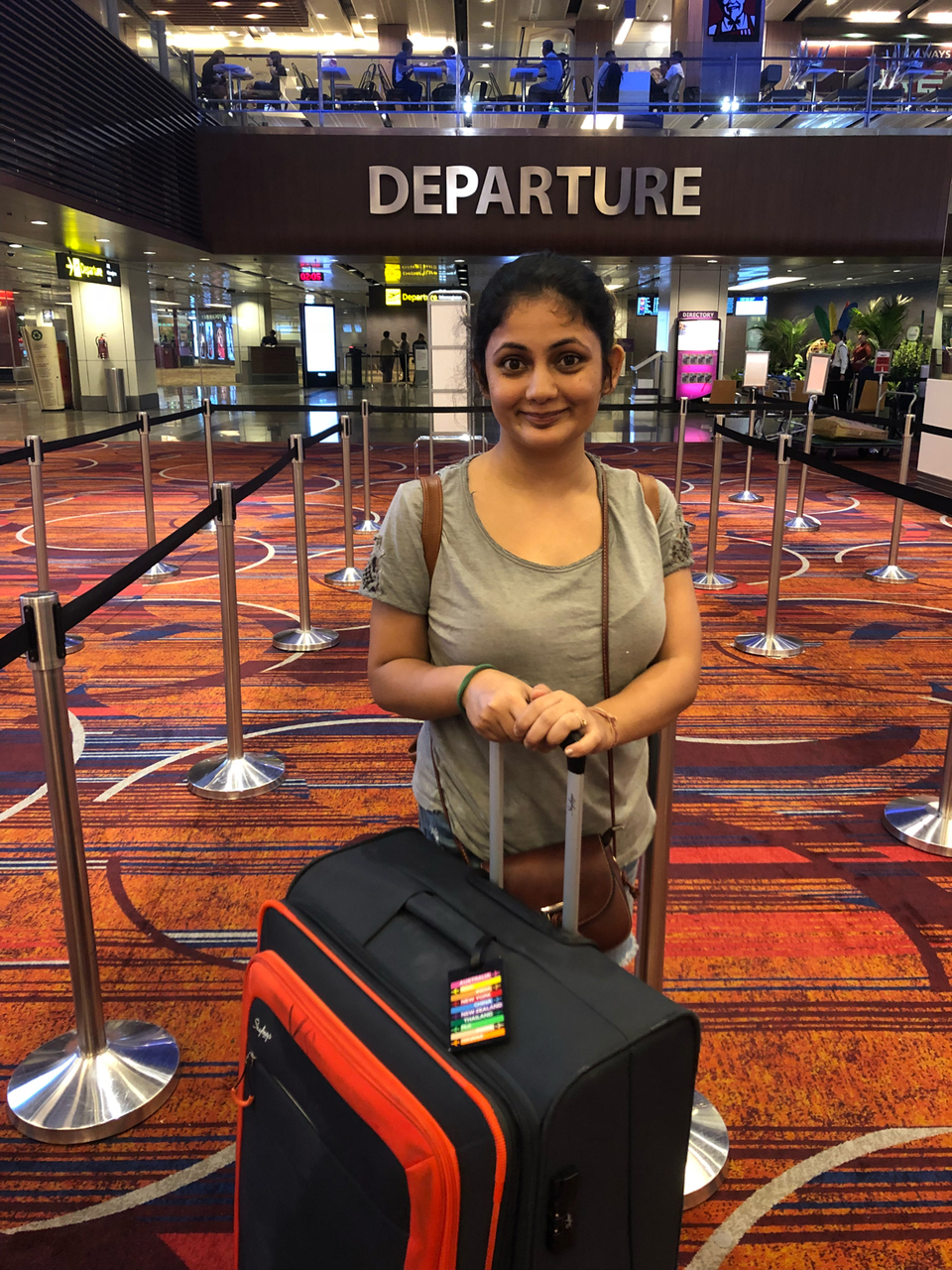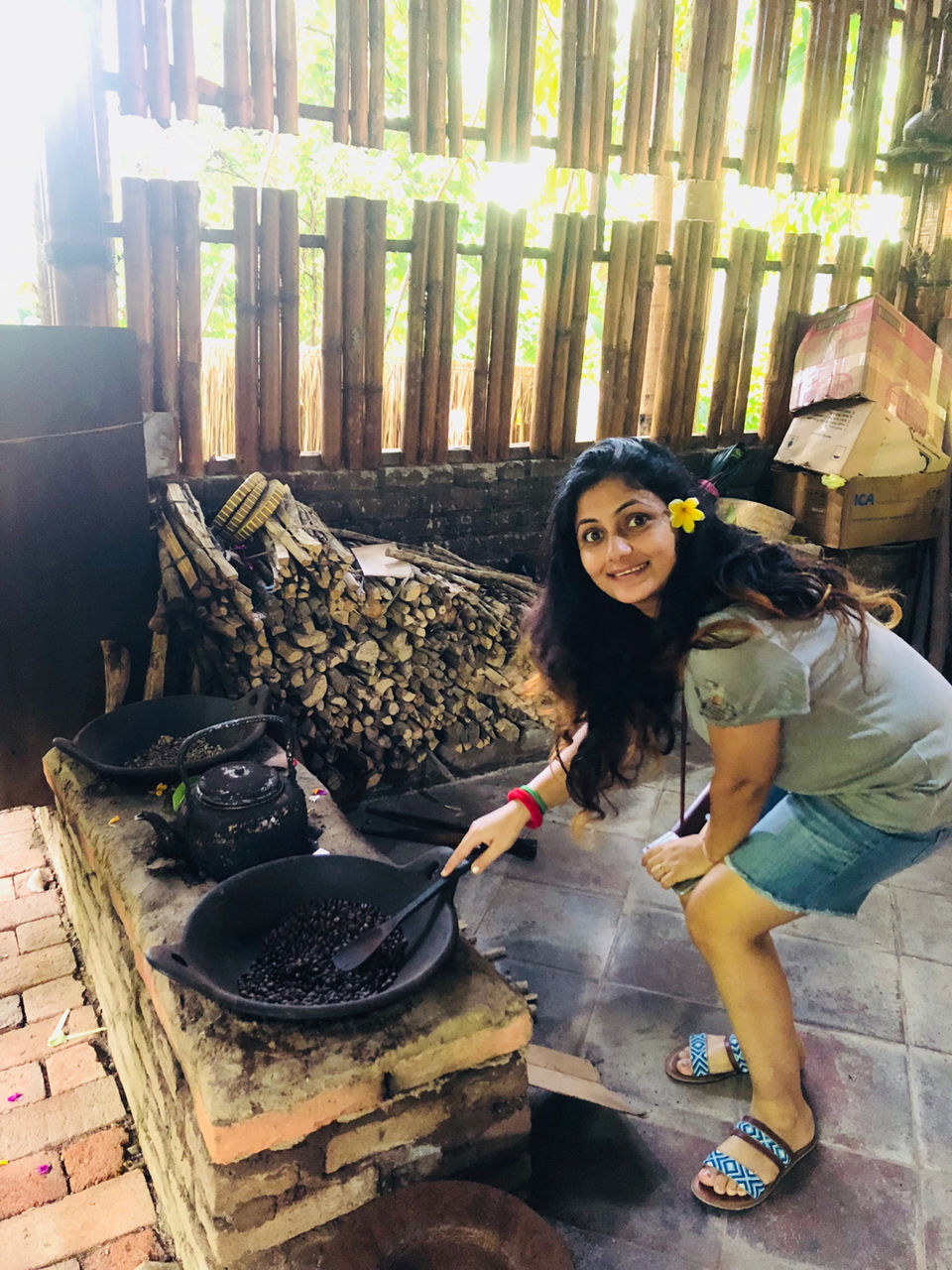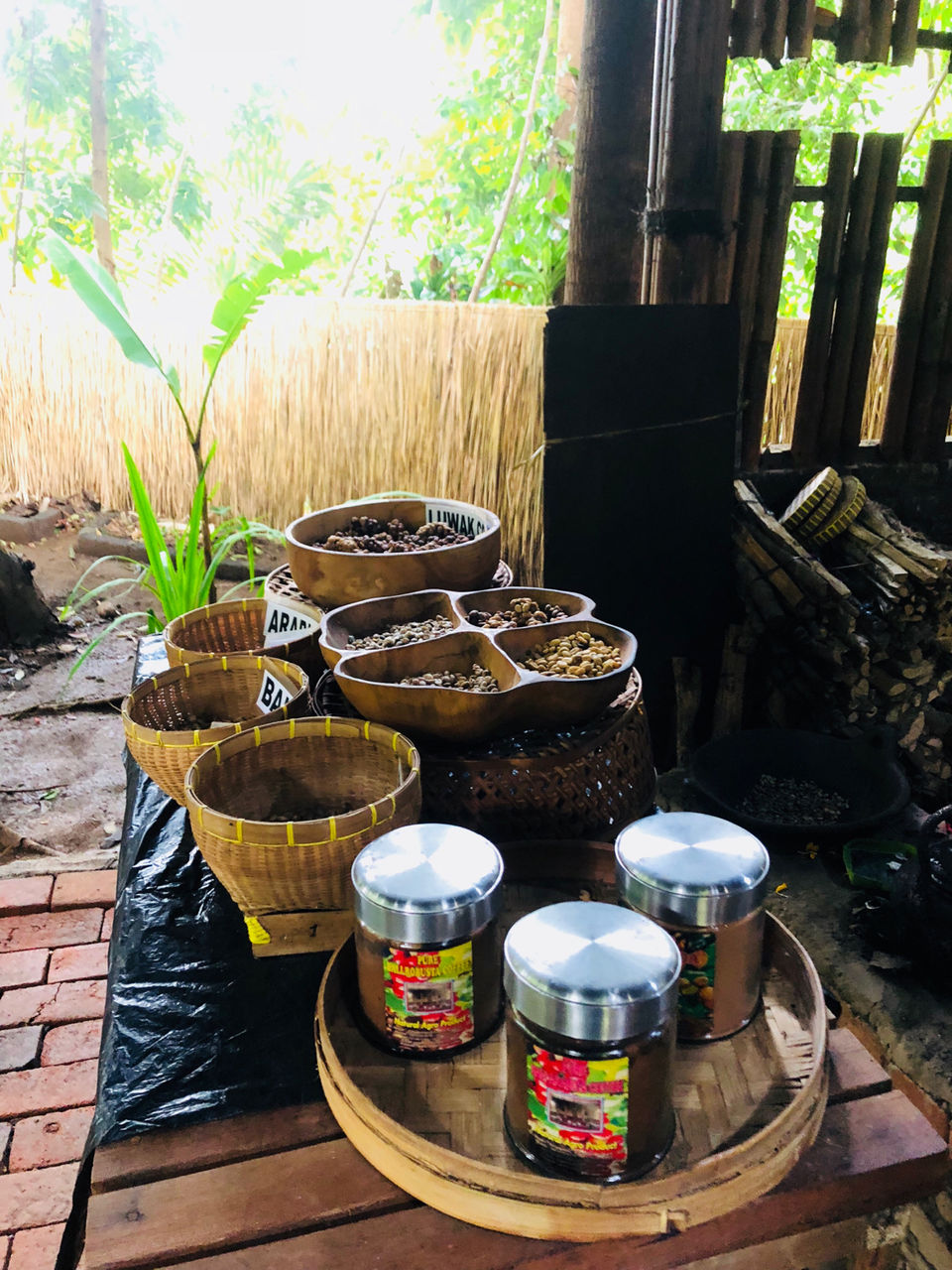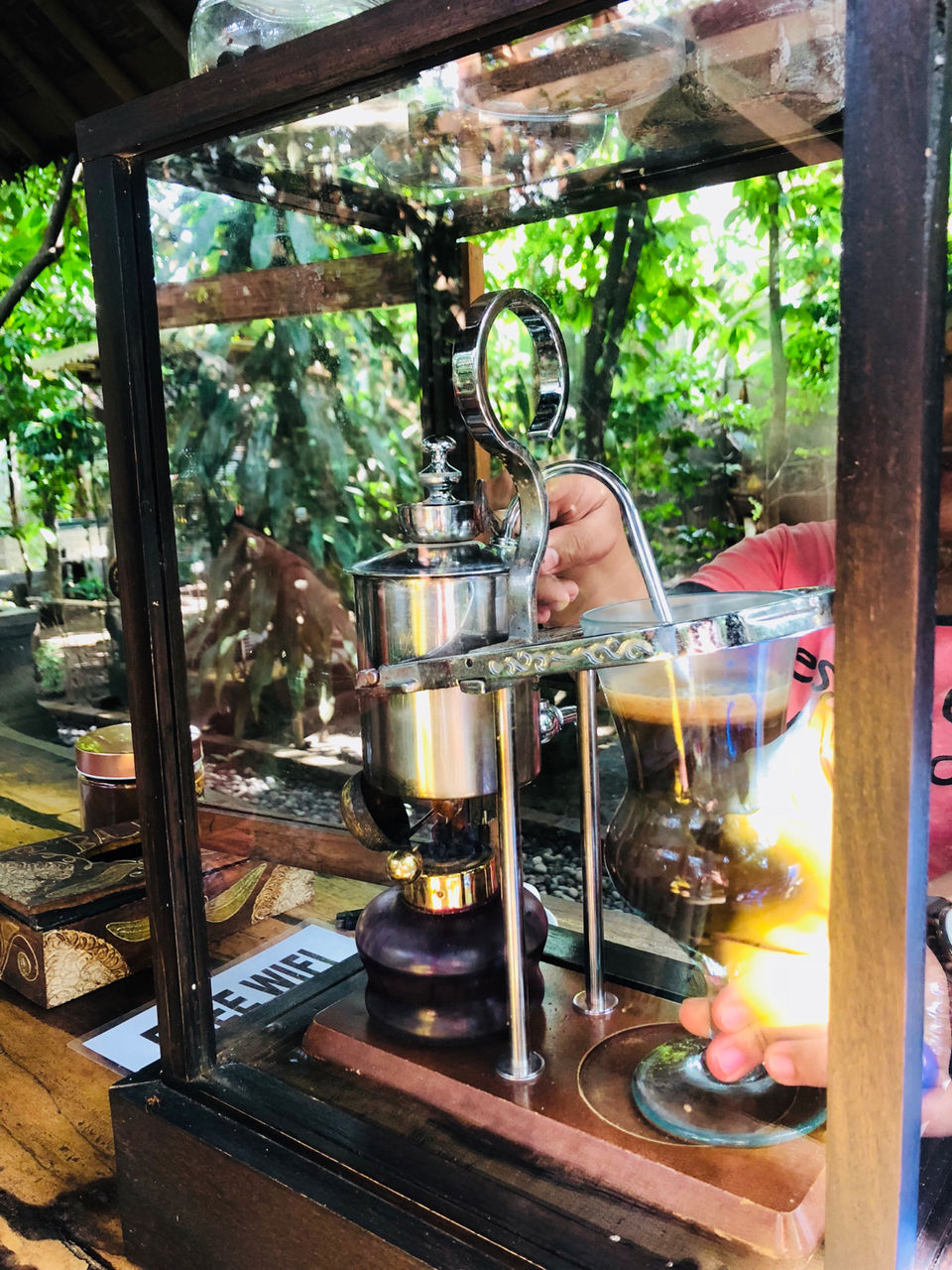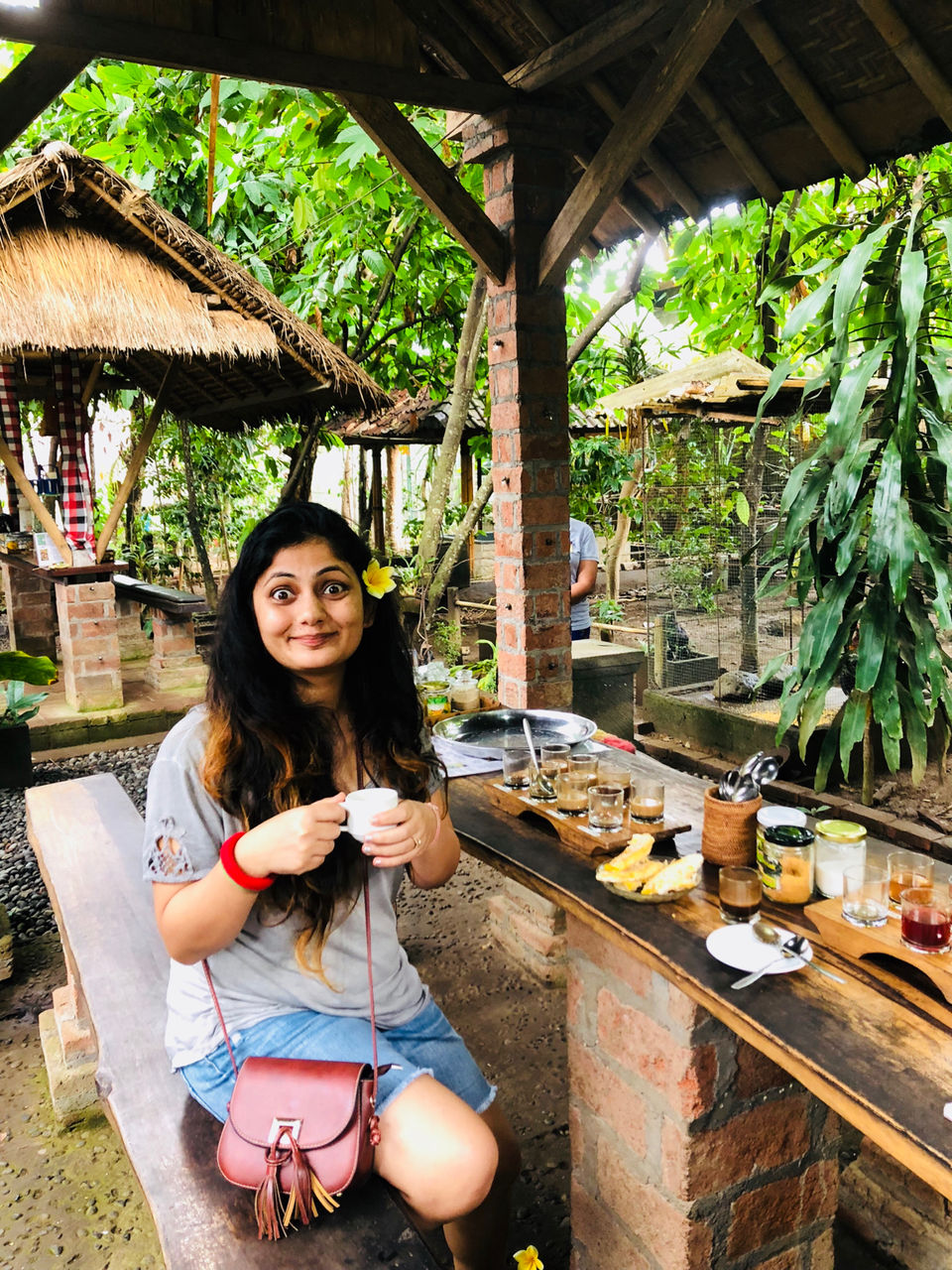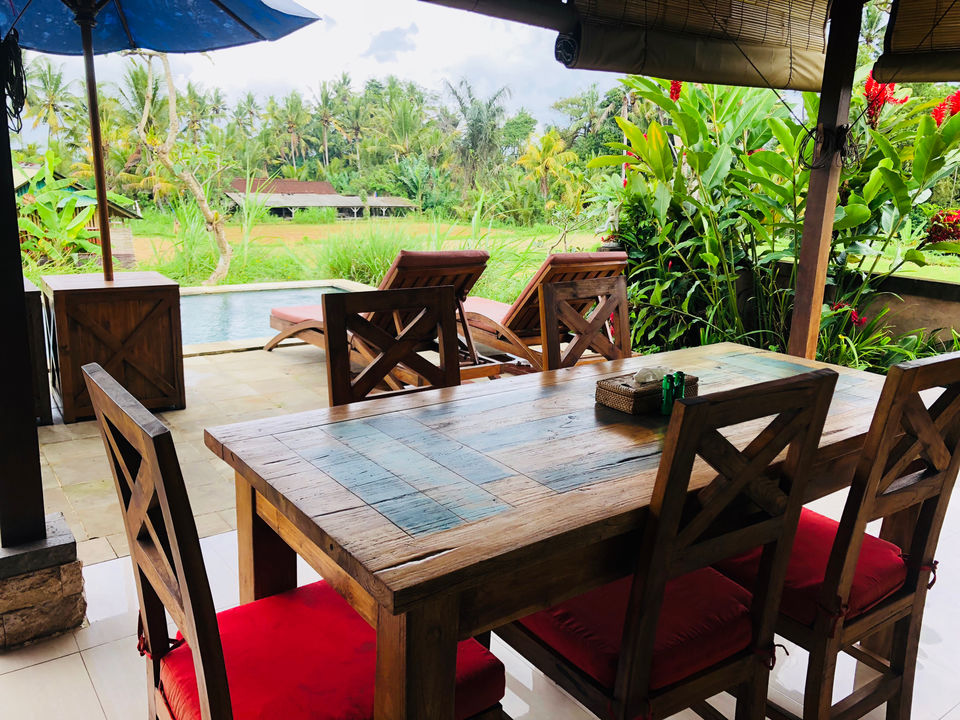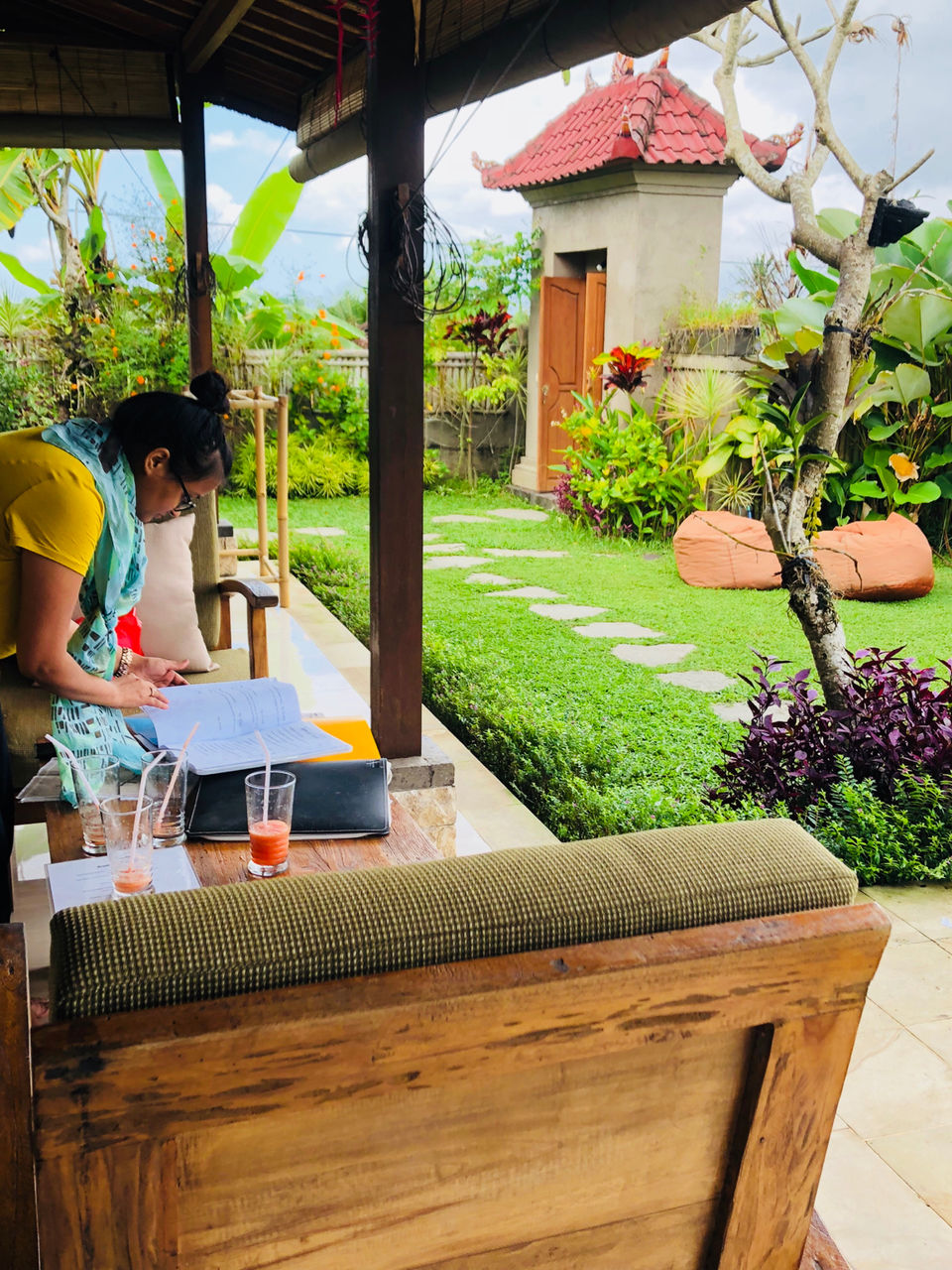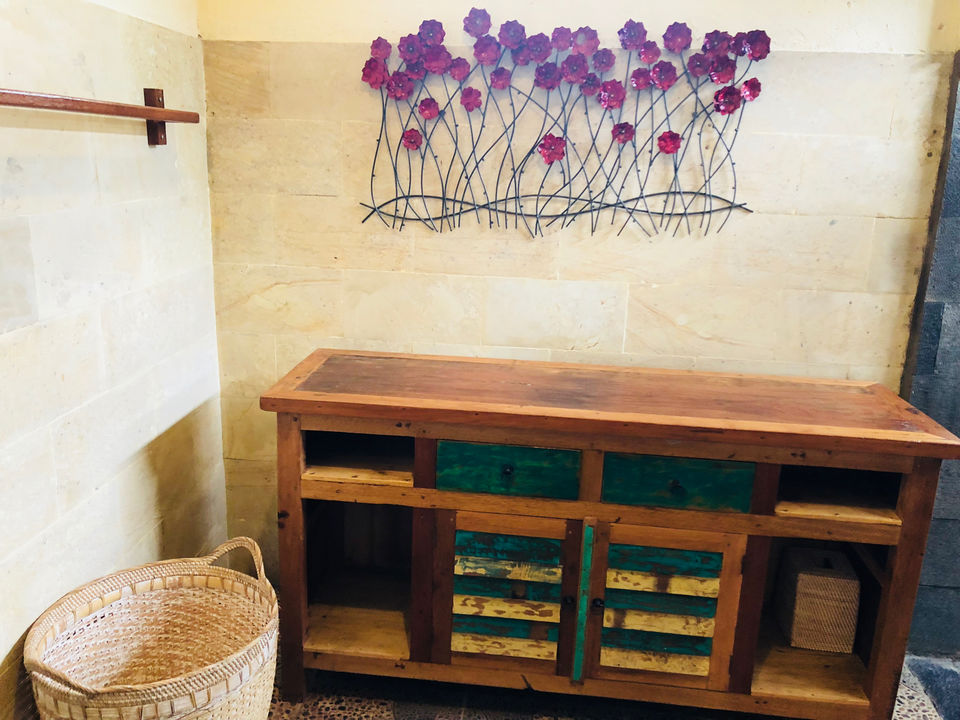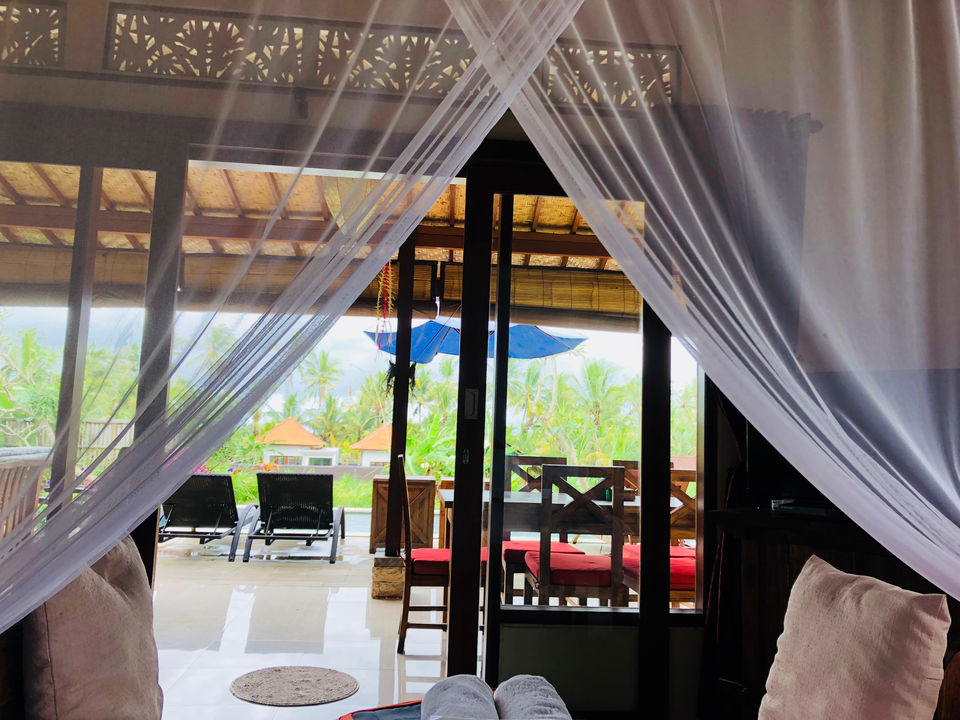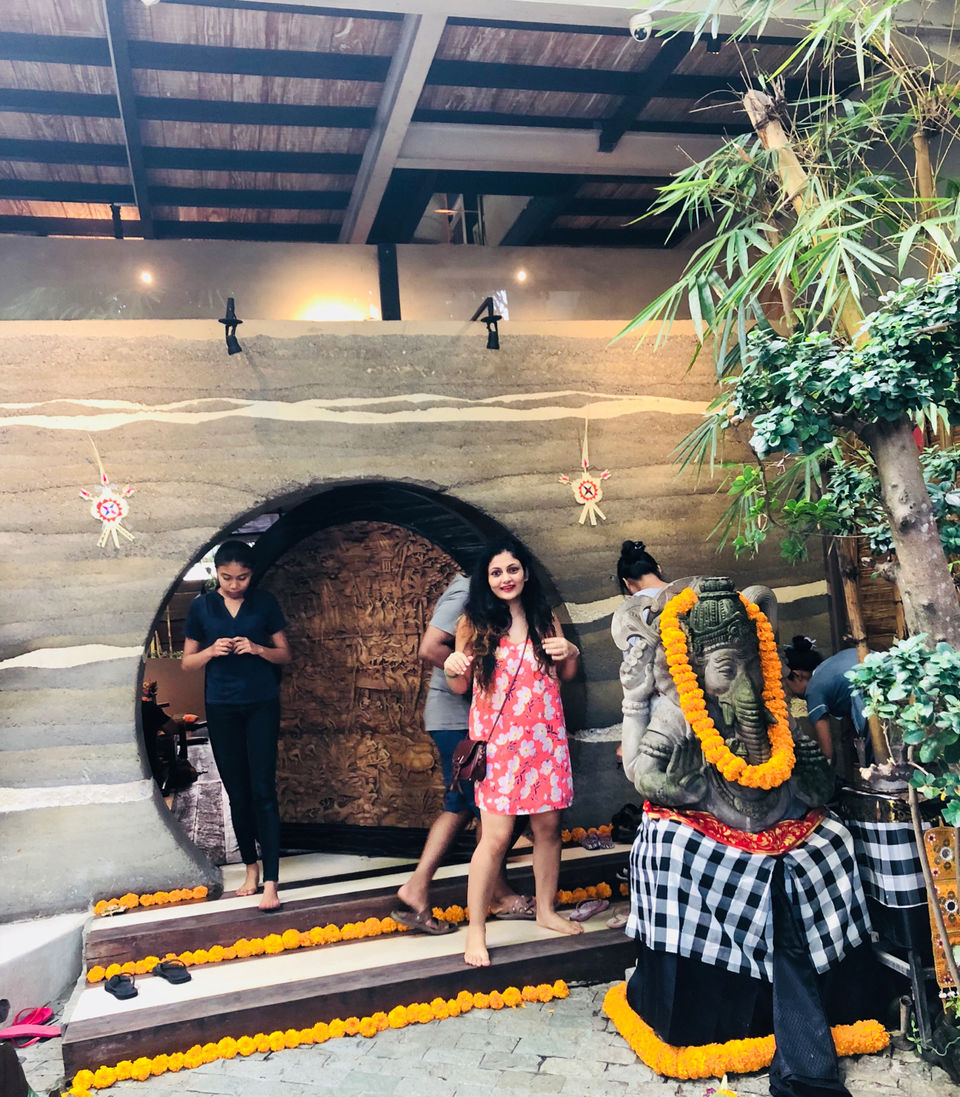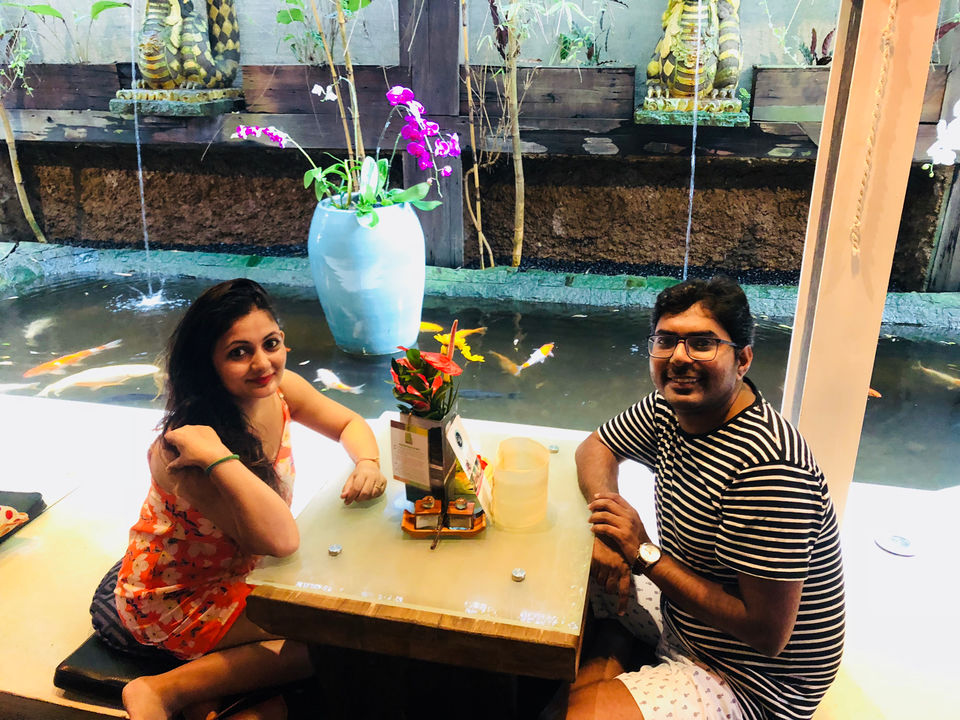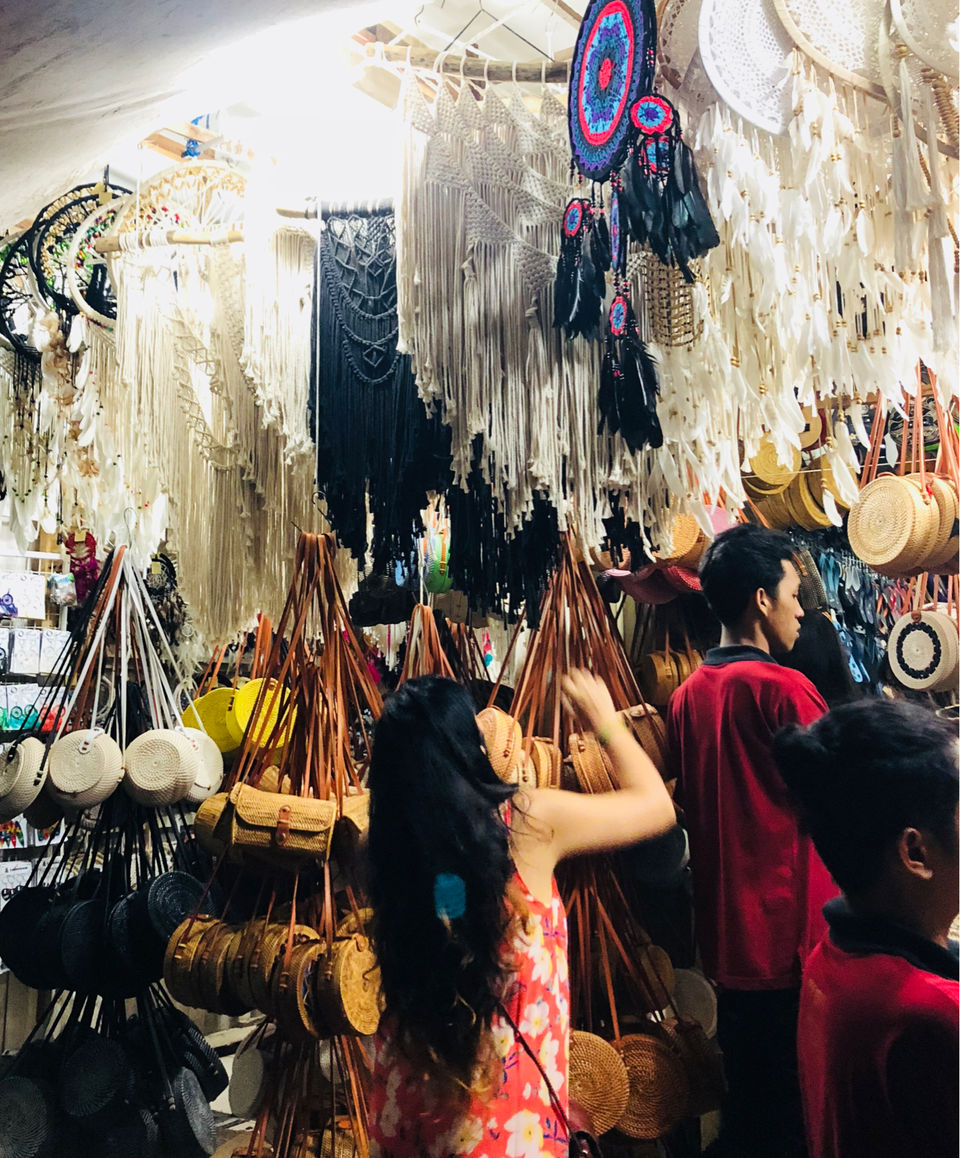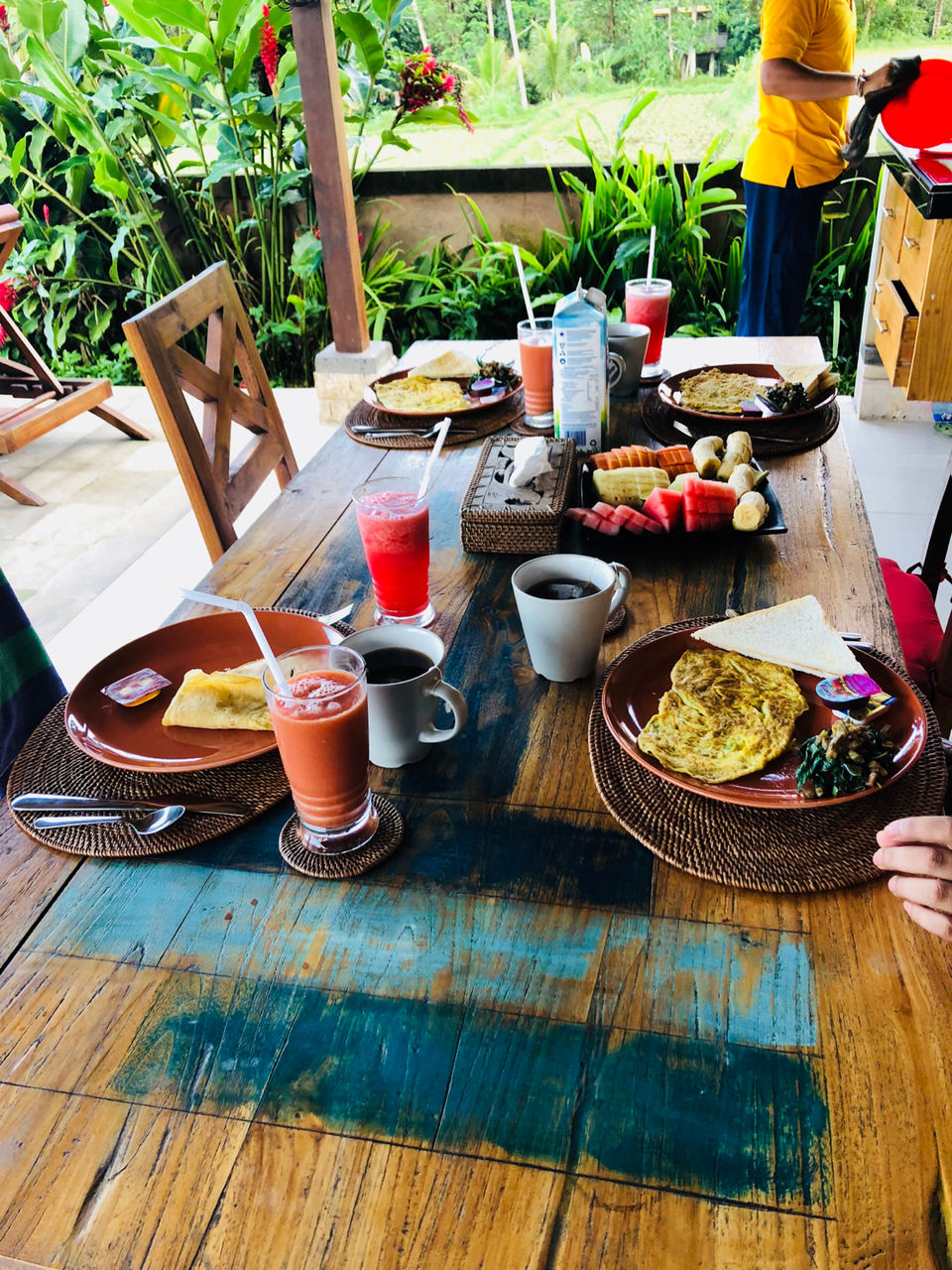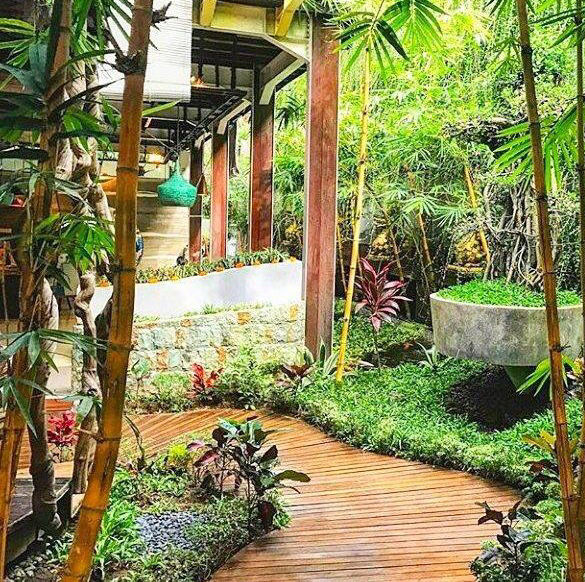 My second day started a little late. Result? we were late by an hour for our spa session at Karsa spa and only got 1 hour of massage instead of the 2 as scheduled. Bali people are strict and professional, thus established. From here we went to Karsa Cafe and had spagetti and pizza. Karsa Cafe is very beautiful. It is surrounded by lotus ponds and has natural sittings as the seating is in huts over the pond. Good food and good view with a morning massage made my feel cherished already.
Next we headed to Tegalalang rice terrace. WOW! . I am pretty convinced a movie must have been shot here. It's like munnar in Kerala, India only so much different and mesmerizing. Btw, Tegallalang rice terraces are listed in the UNESCO world heritage sites, no further clarification is needed now right? It is beautiful. Places like these make you think how much green is there to admire yet how much of a havoc have we caused. I felt like staying here for longer but under the ties of time we moved.
Campuhan Ridge Walk- A walk to remember. The natural trails between grasses with jungle on both sides was amazing. We walked barefoot and could hear the sounds of nature. For those who love to walk amidst nature and look around their path just like me, this could be your walk. Walking through the trails we halted at a cafe for some quick beers and fries and went for some quiet time at Jungle Fish infinity swimming pool. I have never seen a pool better than this. Search and you will know why. I want to mention the coconut lady, yes, that is how I remember her, a sweet smiling face who served coconut water to everyone as if it were here passion.
Well that is how my second day at Bali came to an end. So far experience was a more than expected one and more treats to the eye were awaiting for me.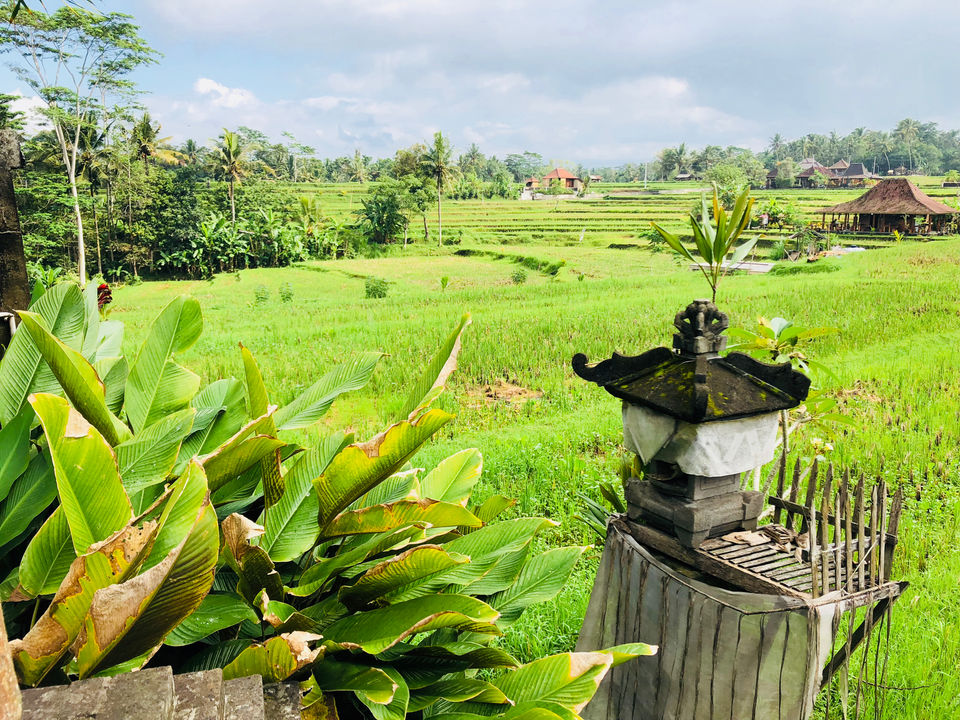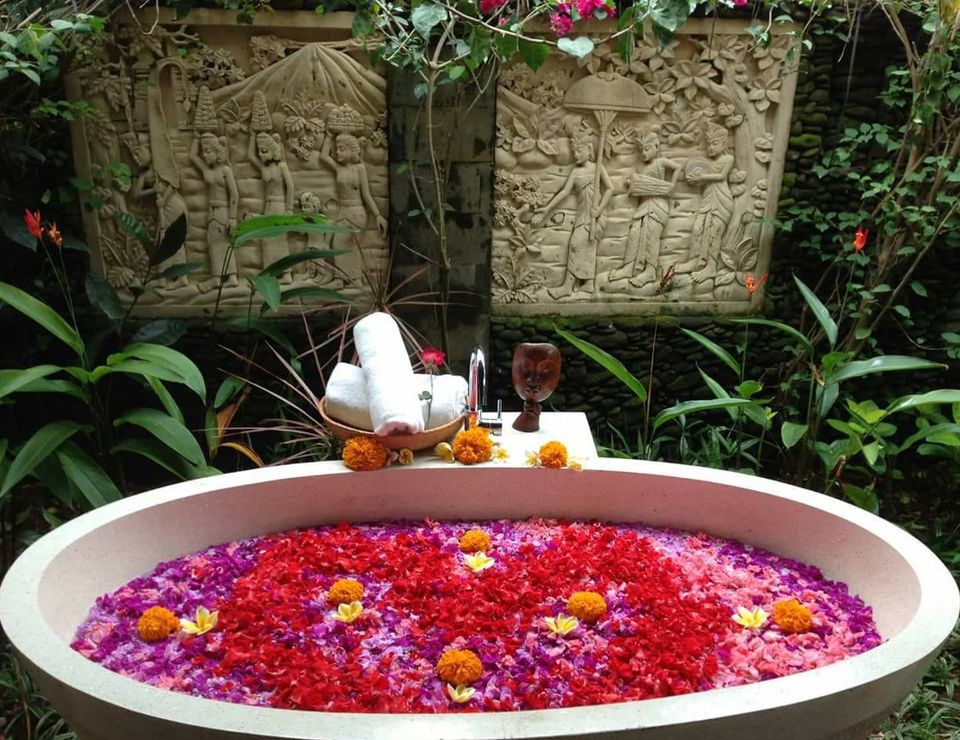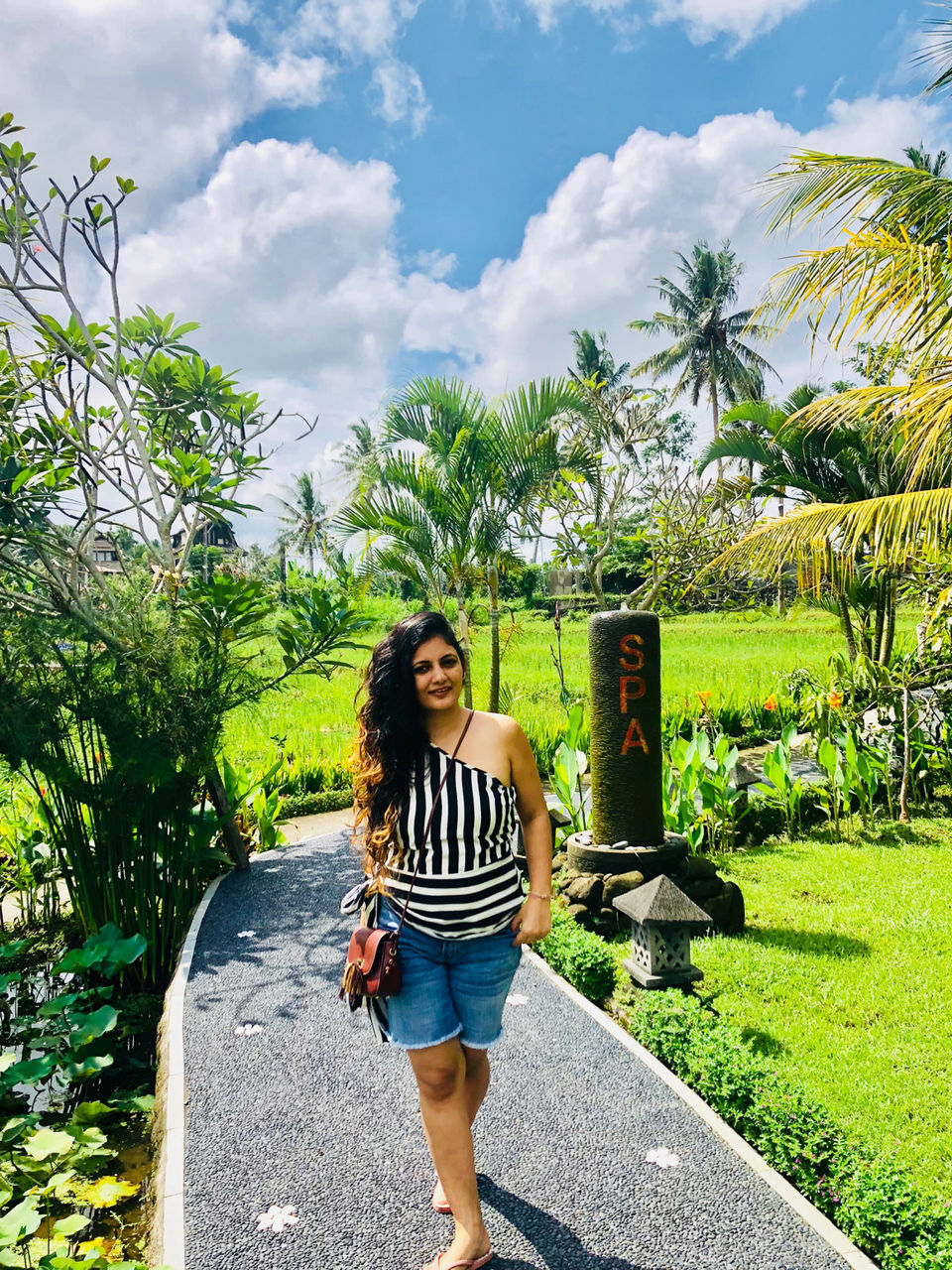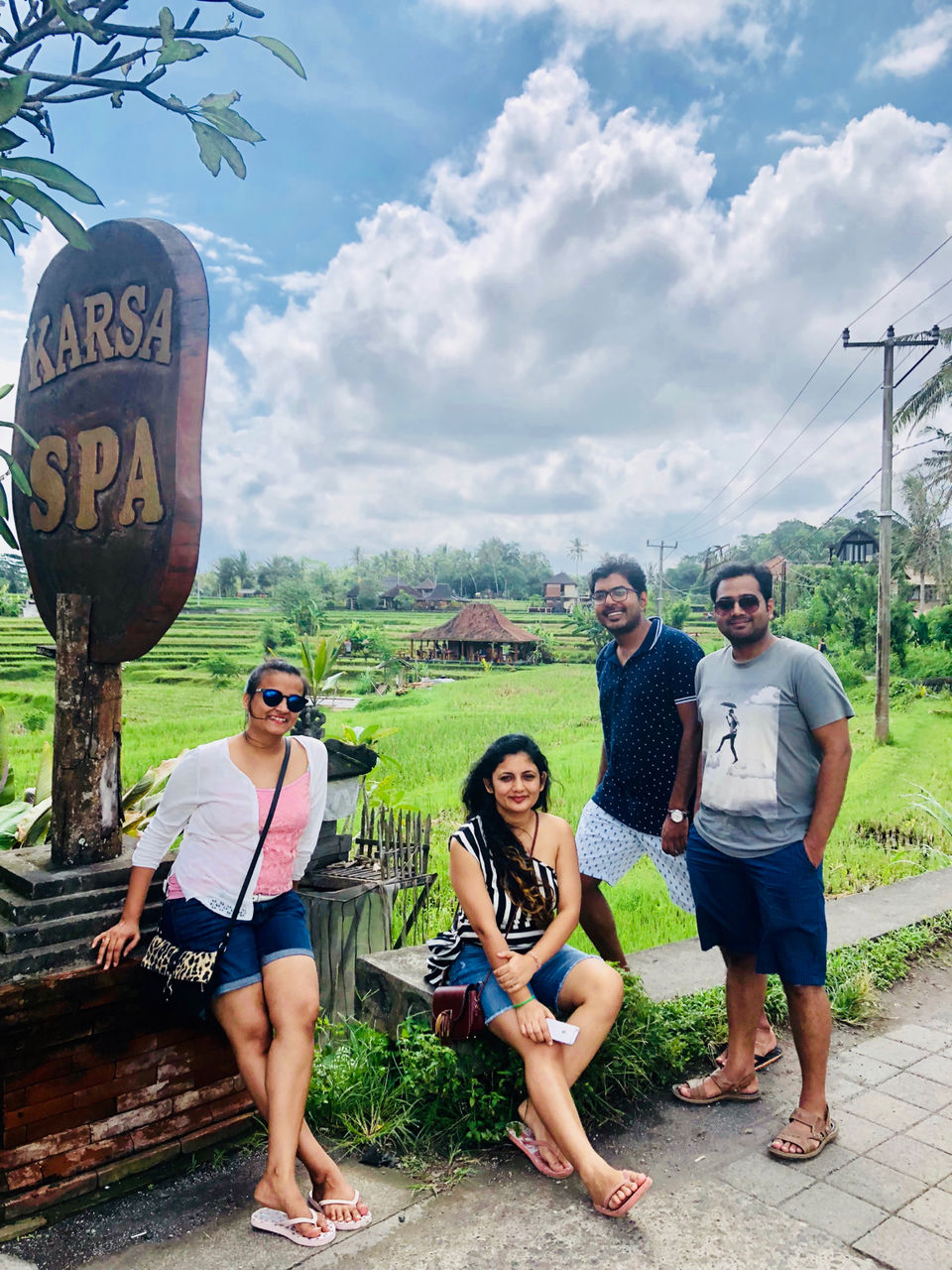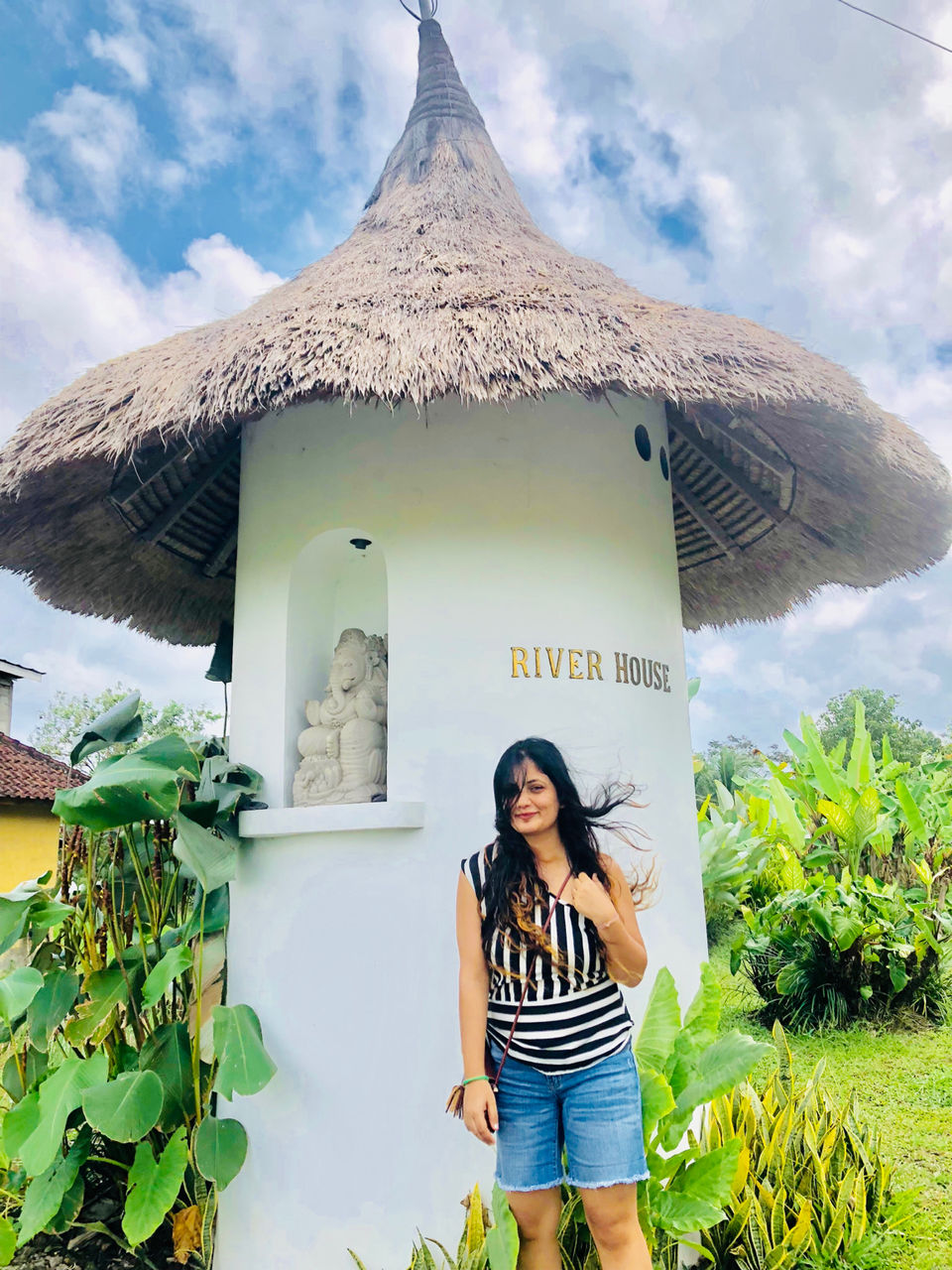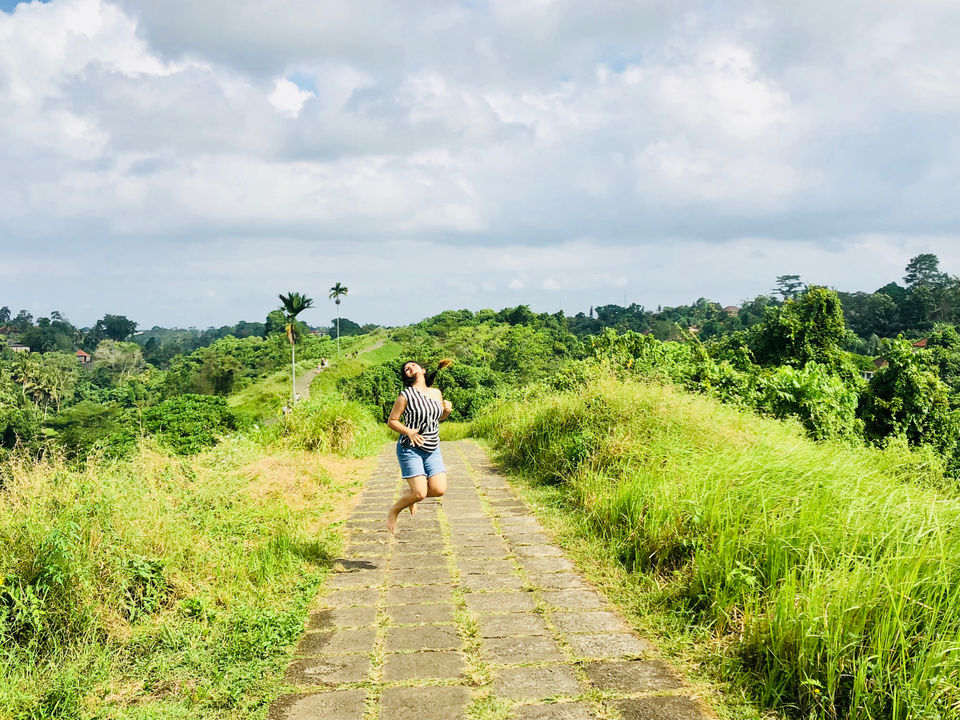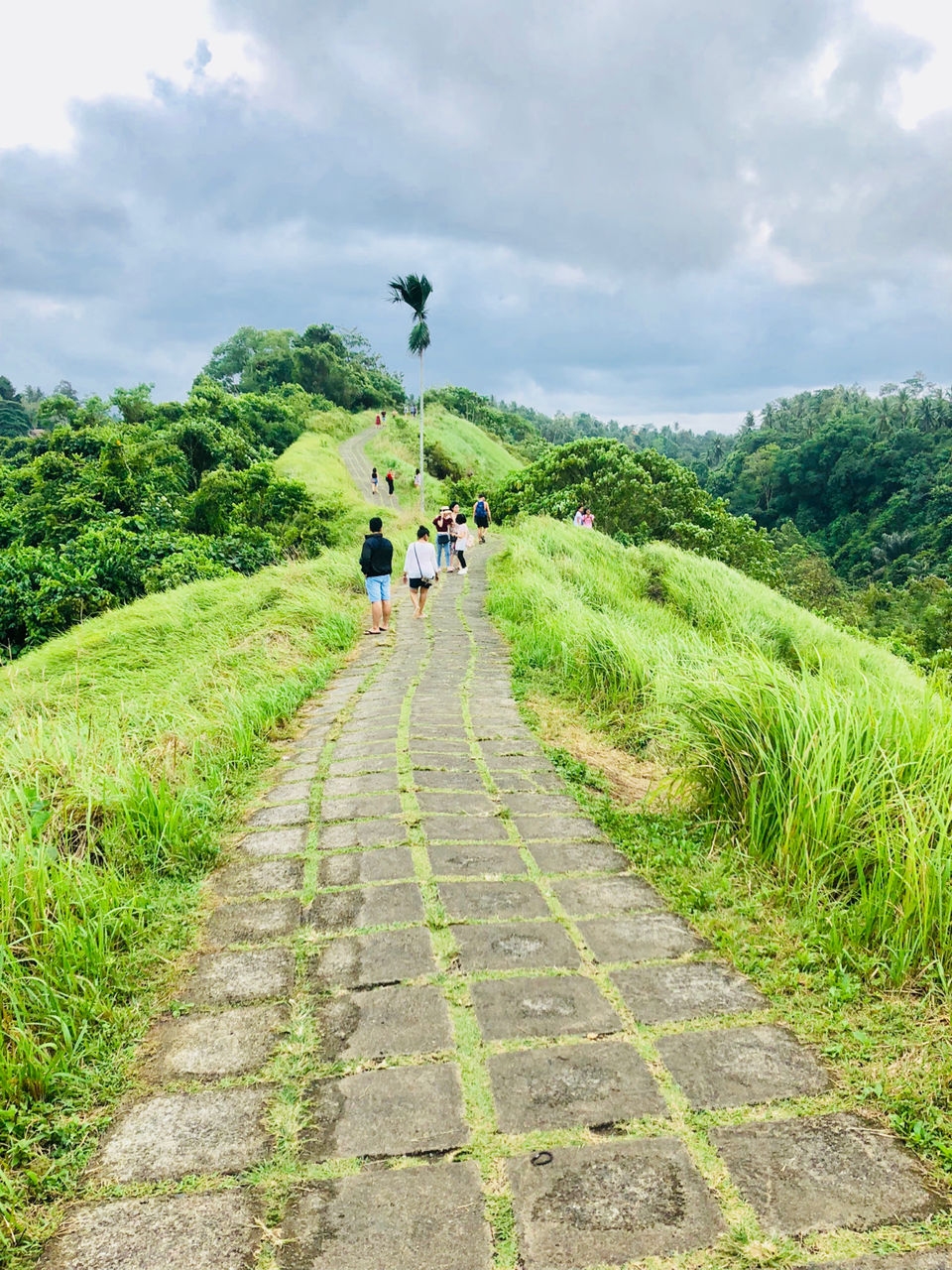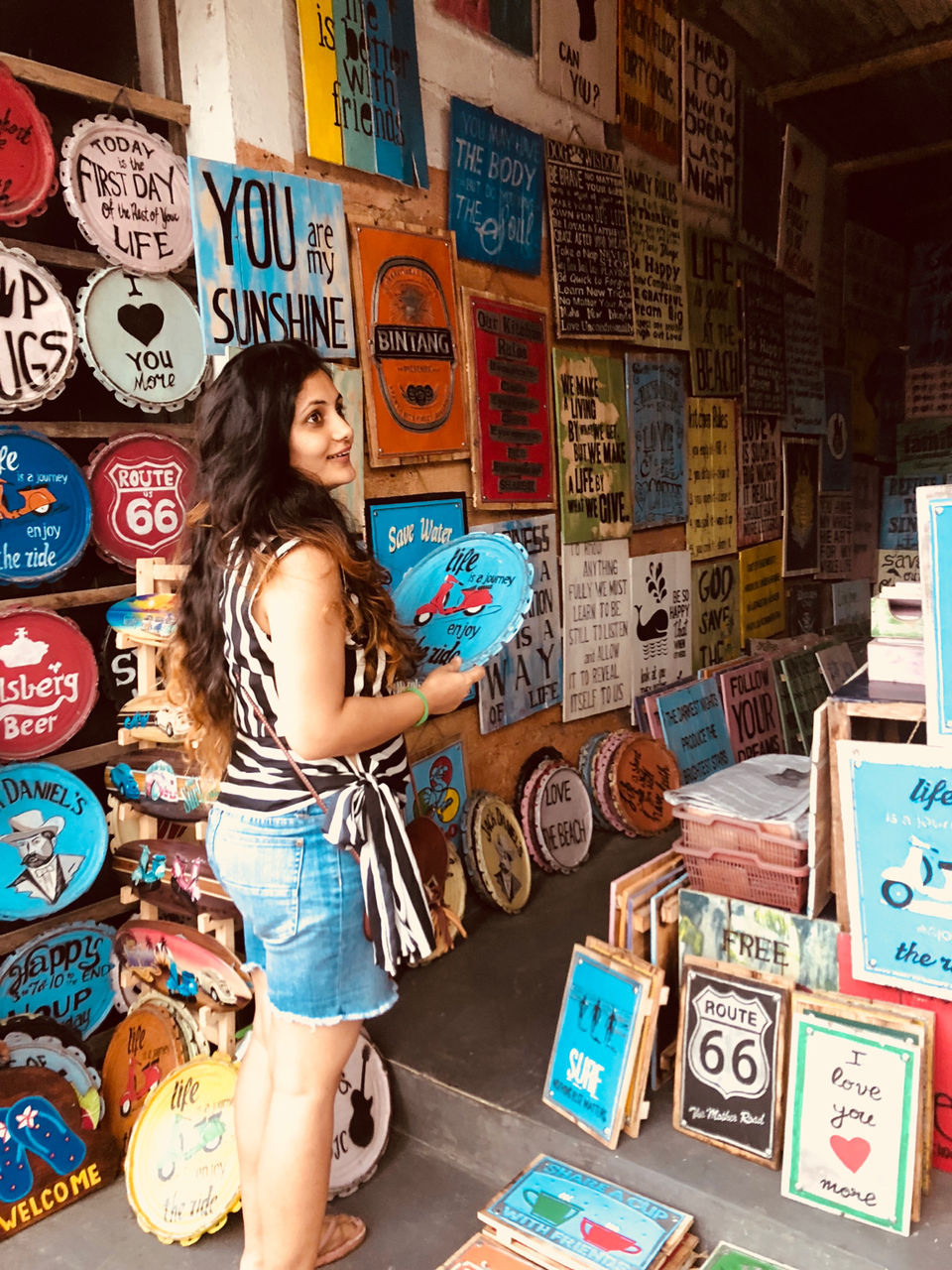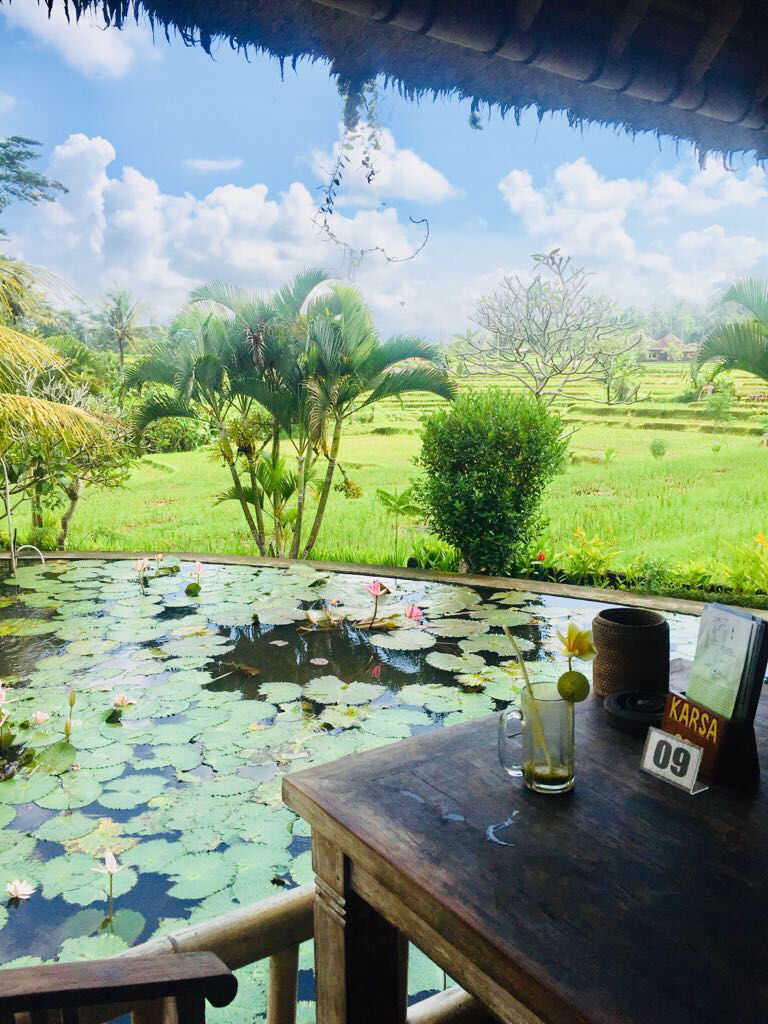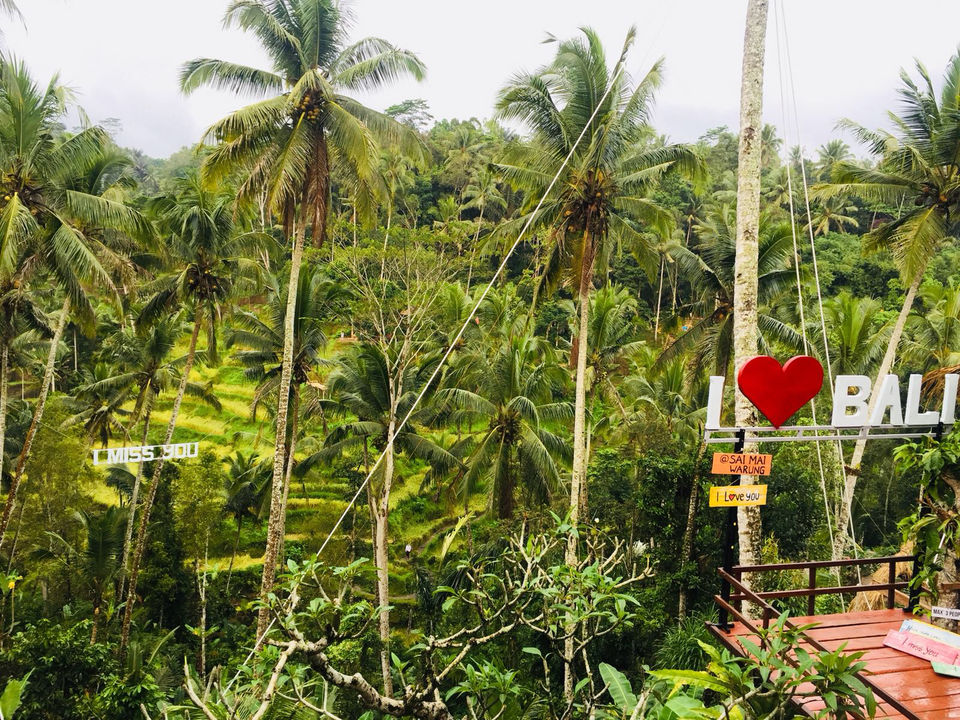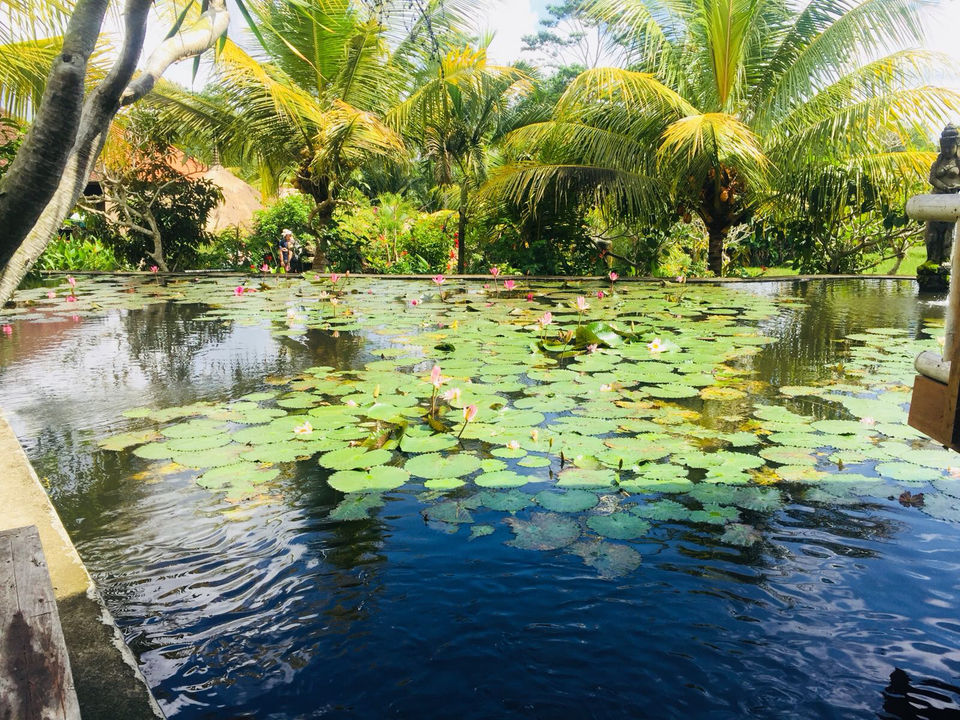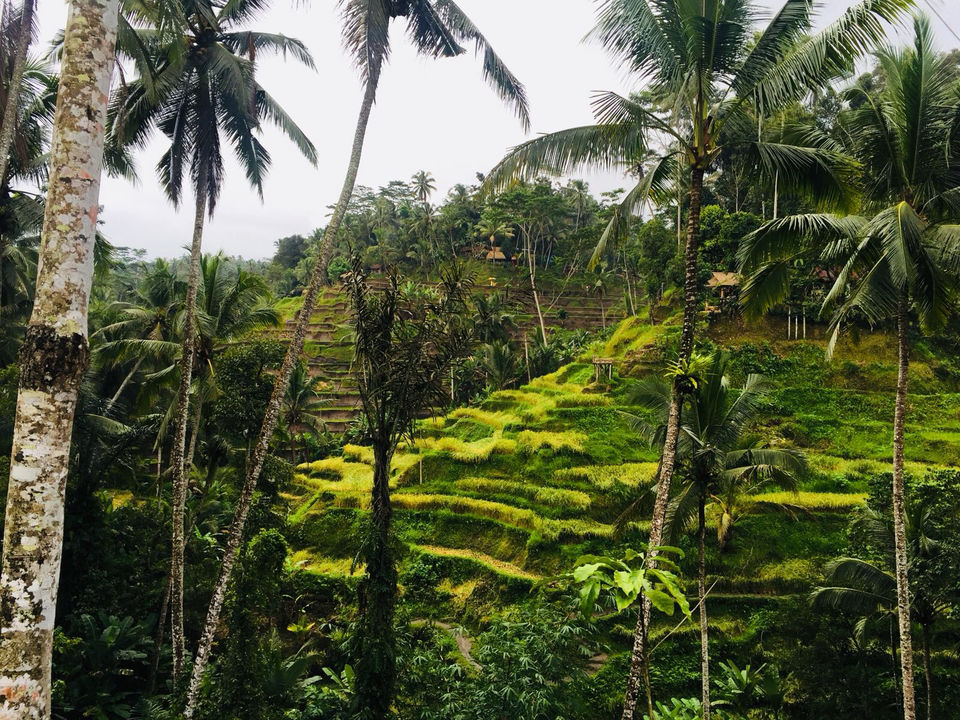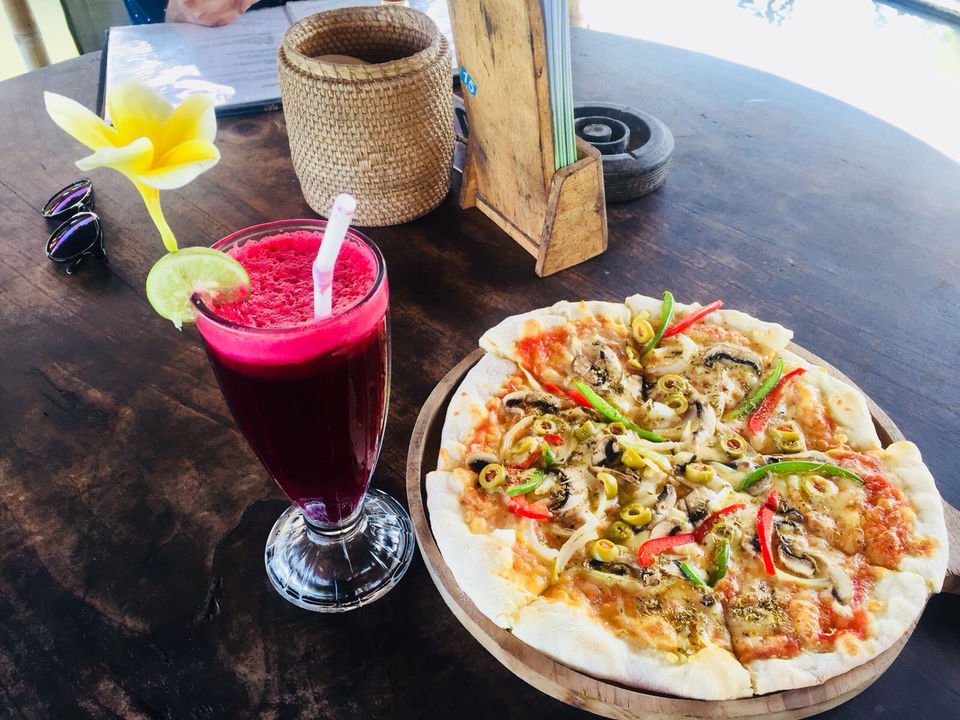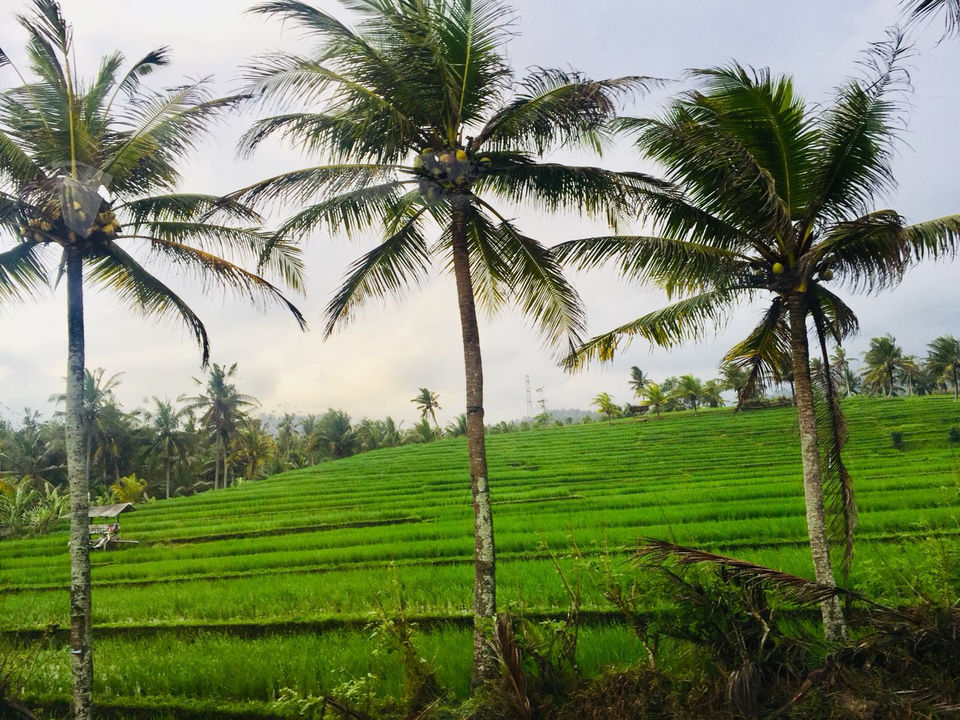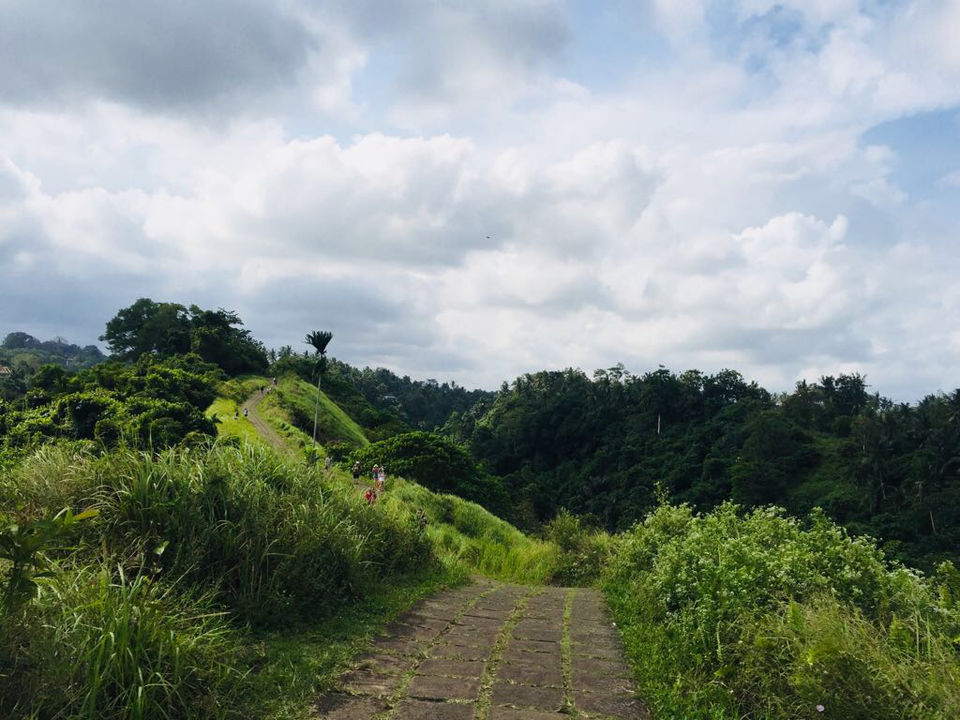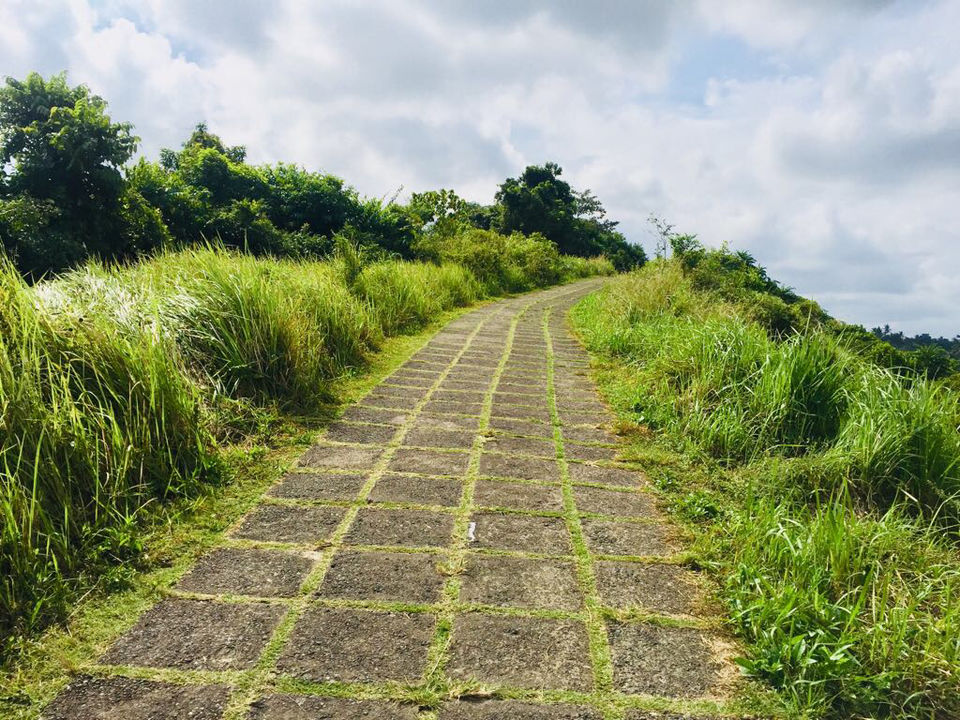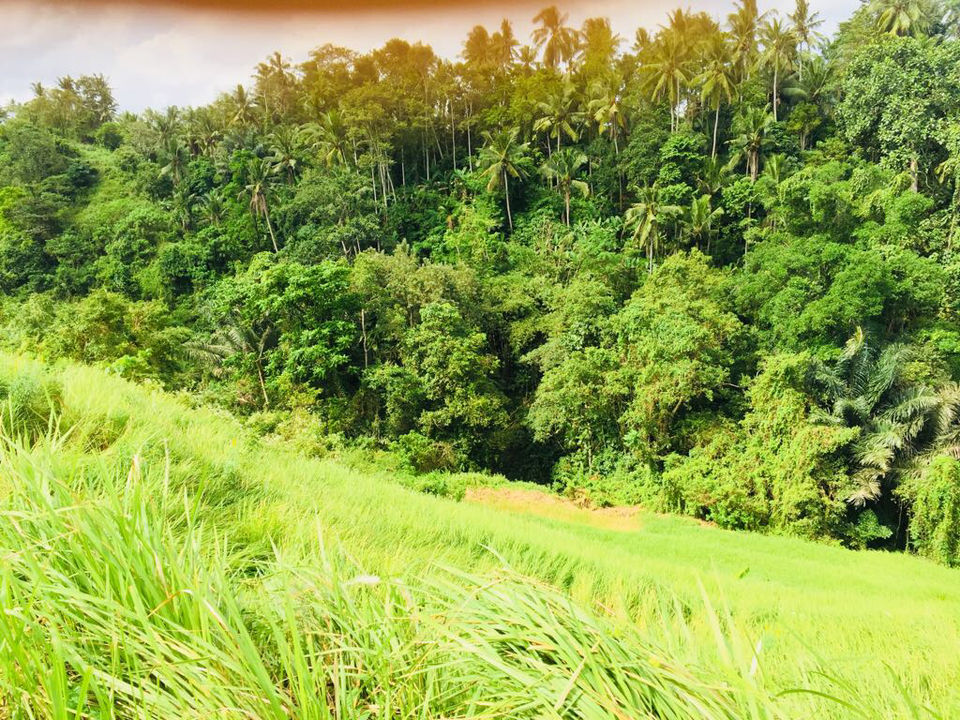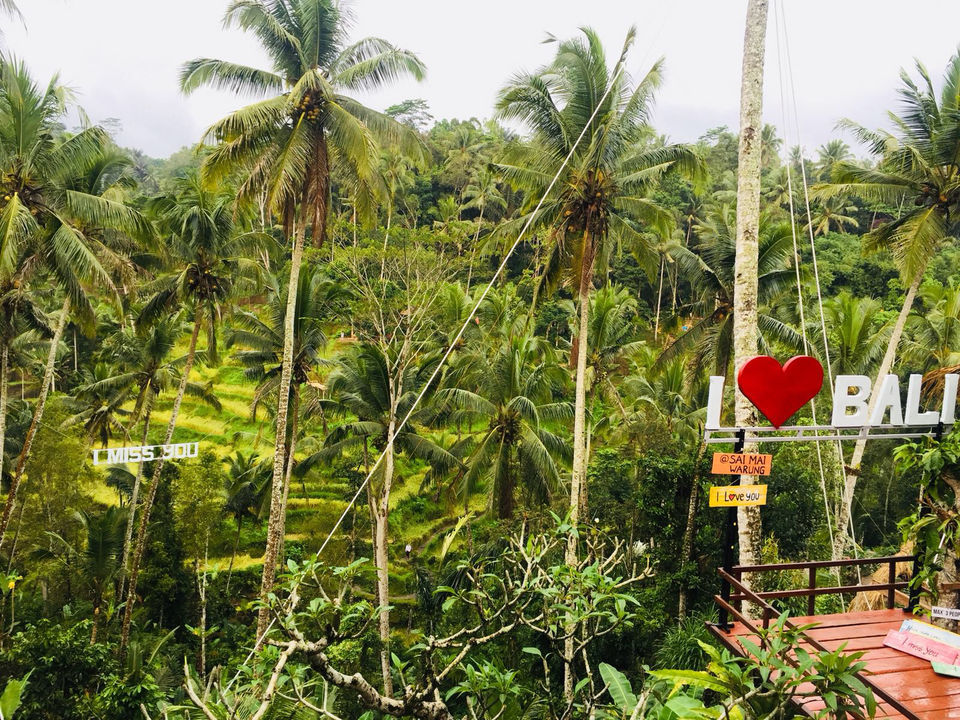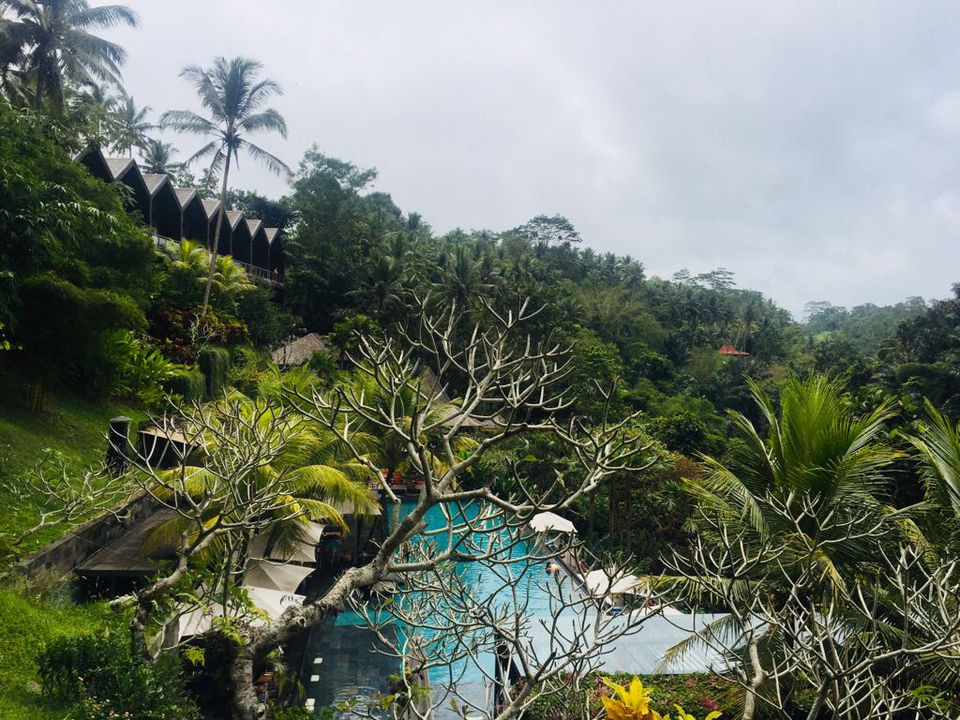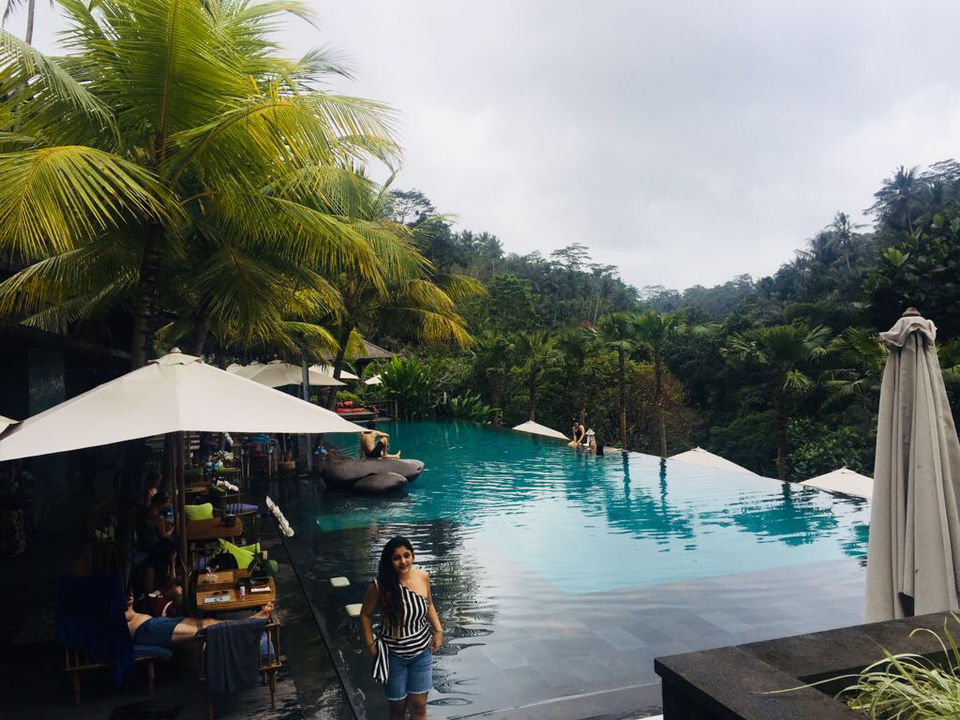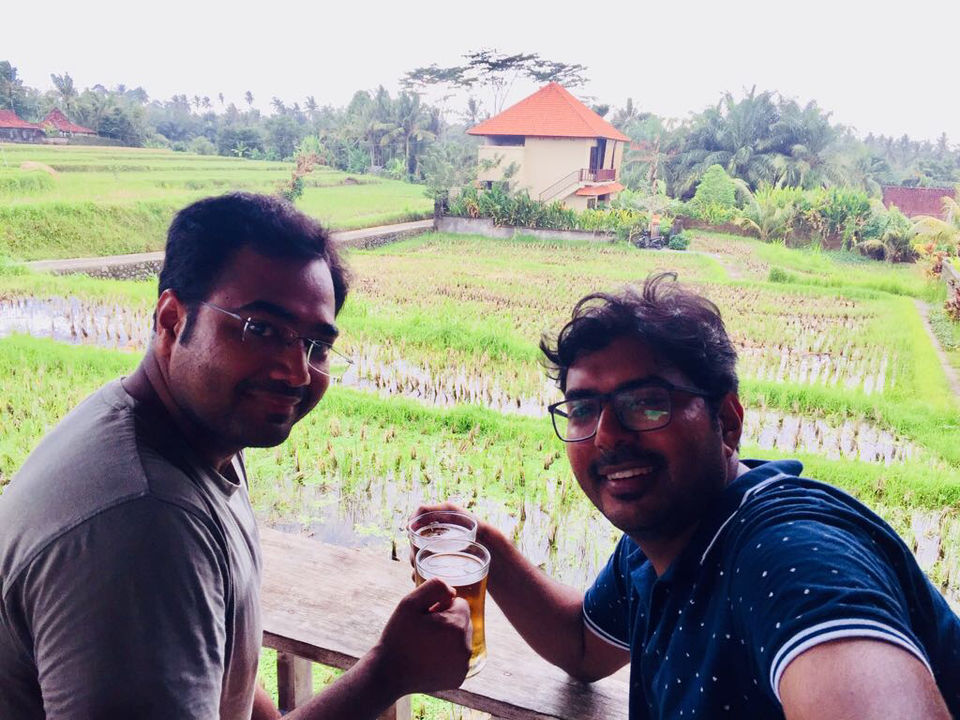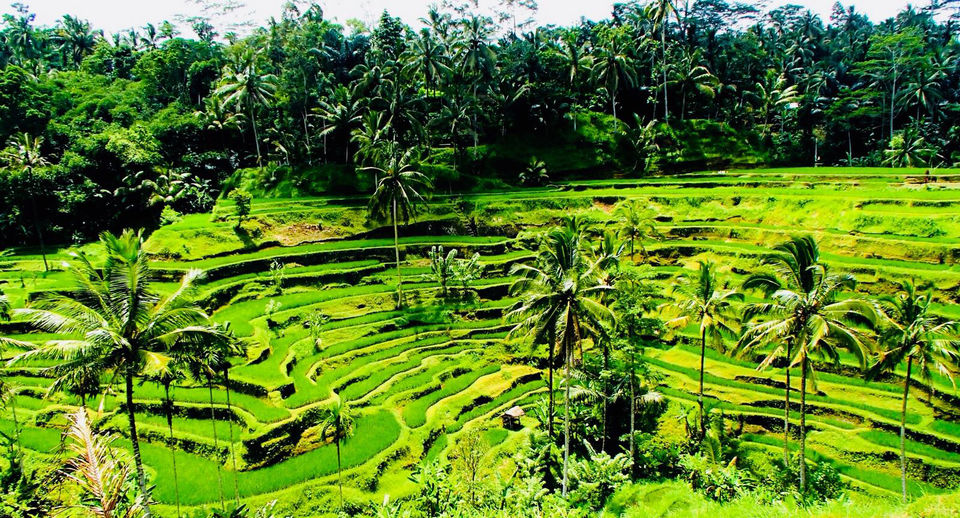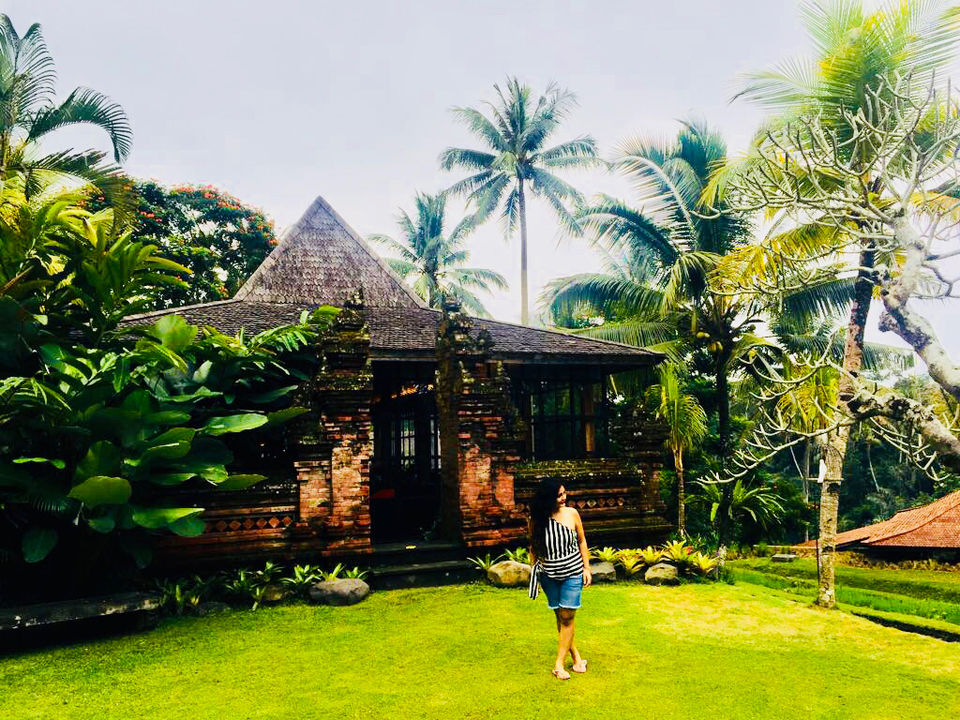 The third day began around 2 am as we planned our trek to Mt.Batur to witness most beautiful sunrise of Bali with the help a local guide.Most amazing fact is that you can cook your breakfast from volcanic steam. Check out my Blog on this Trek In the link- Click Here.
Next on the day was Empul Temple. Tourists are not allowed access to the main part of the premises but you can see the pond where people bath and pray.
Followed by Tirta Empul Temple and an after trek Balinese massage we visited Saraswati Temple, Ubud Palace and Monkey forest (as the name suggests, it has lot of monkeys). I am not writing details about these because they are regular tourist spots and there is nothing very surprising here.
After the lunch we went back to our stay and slept early. We were tired from the trek :(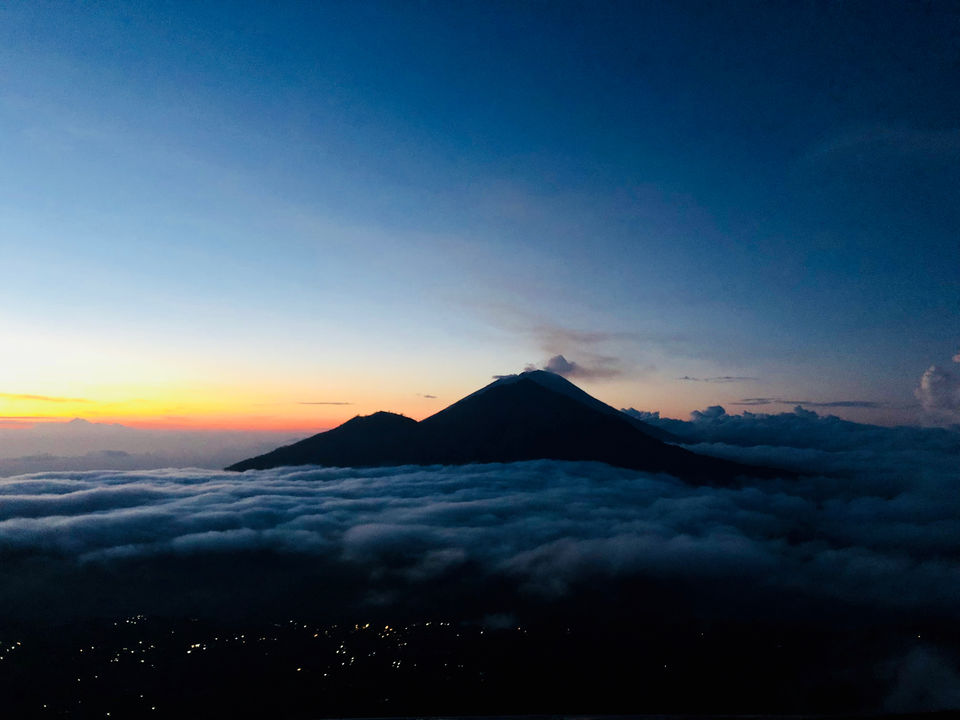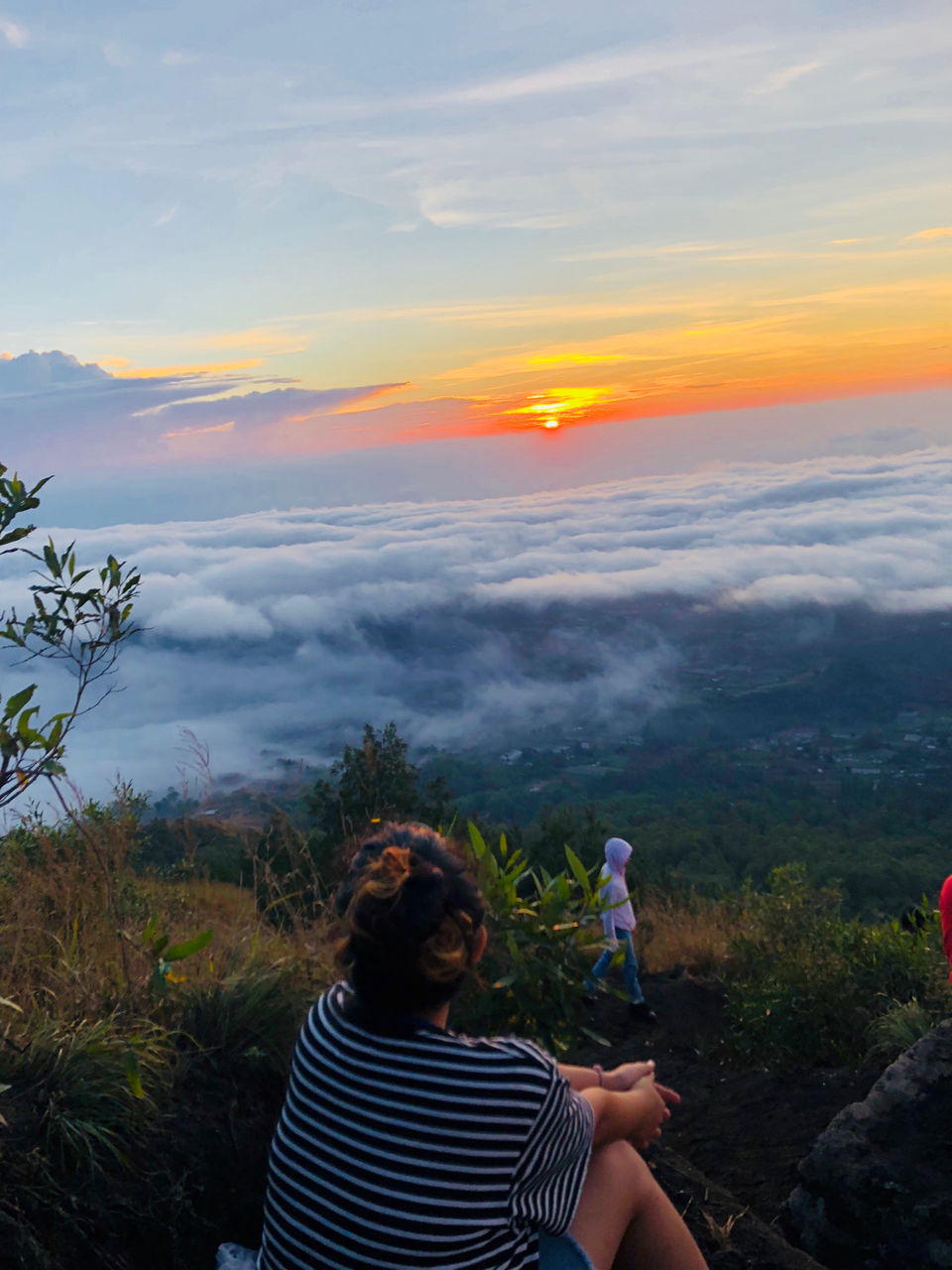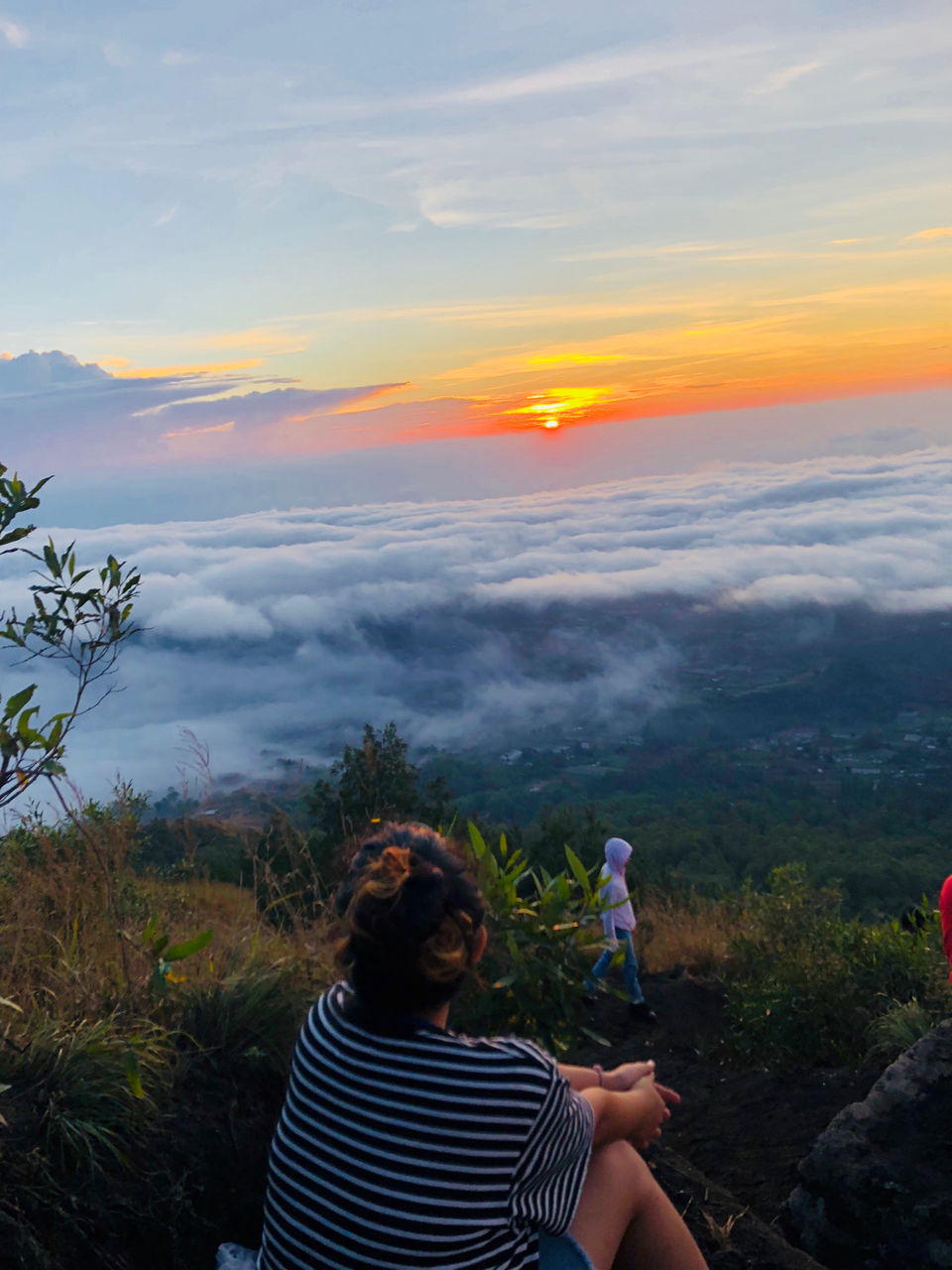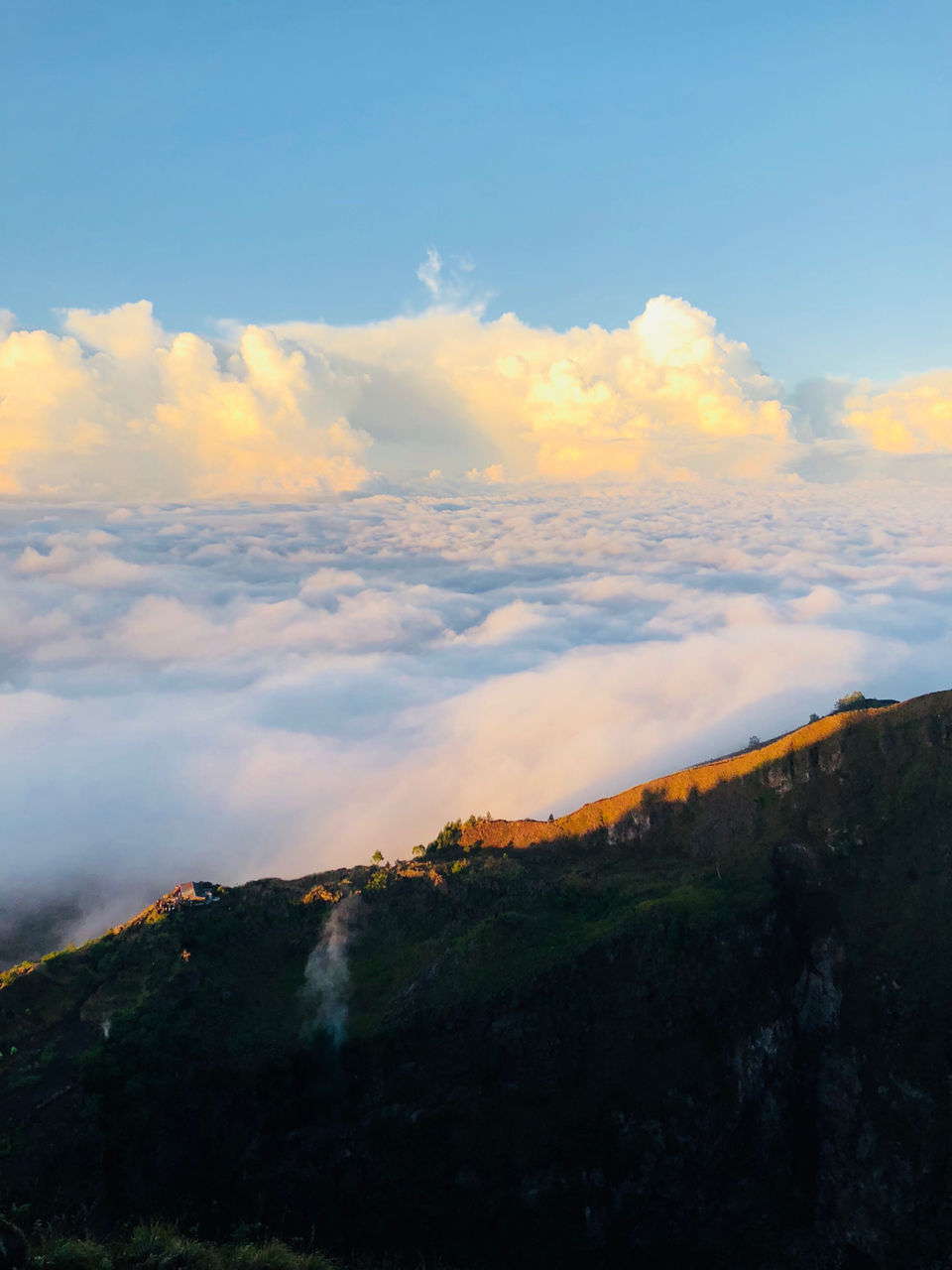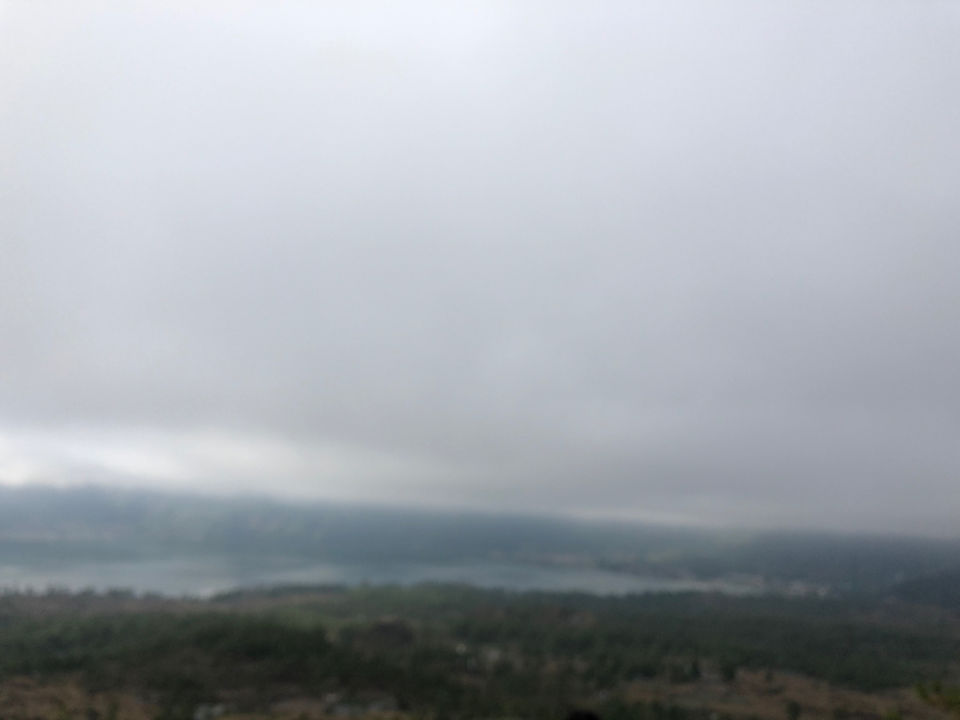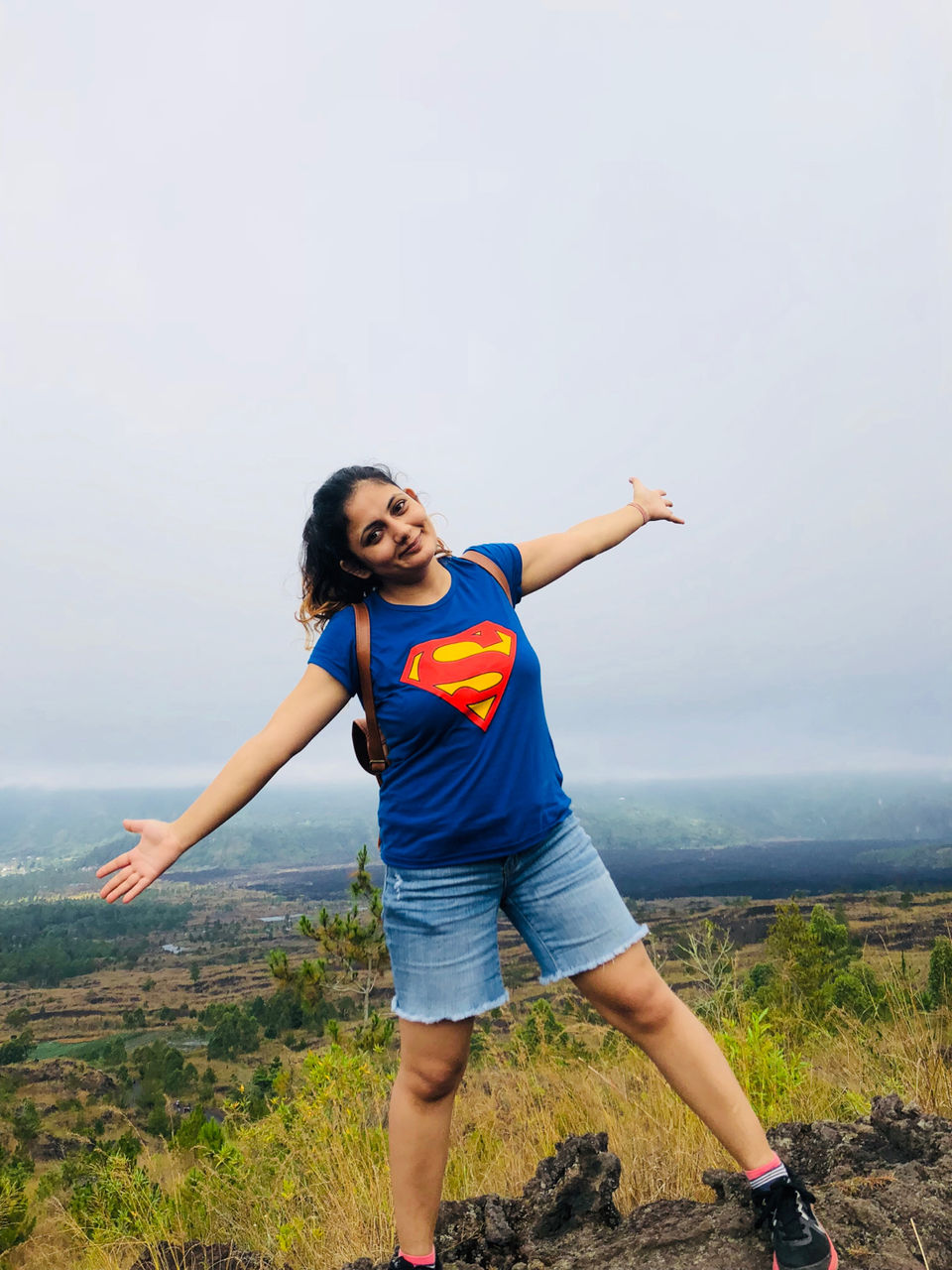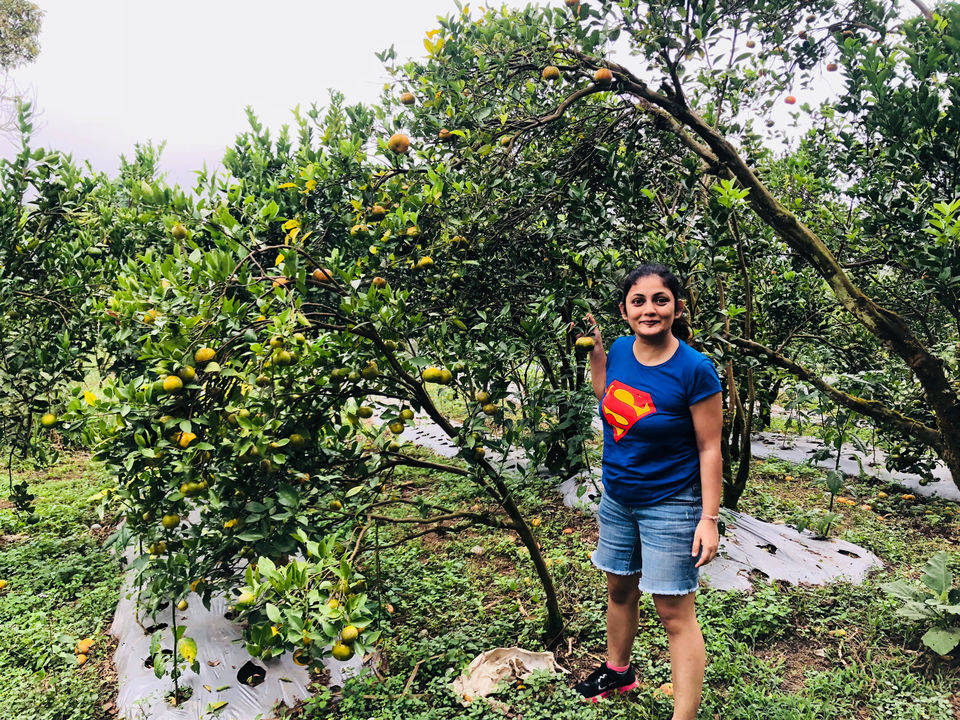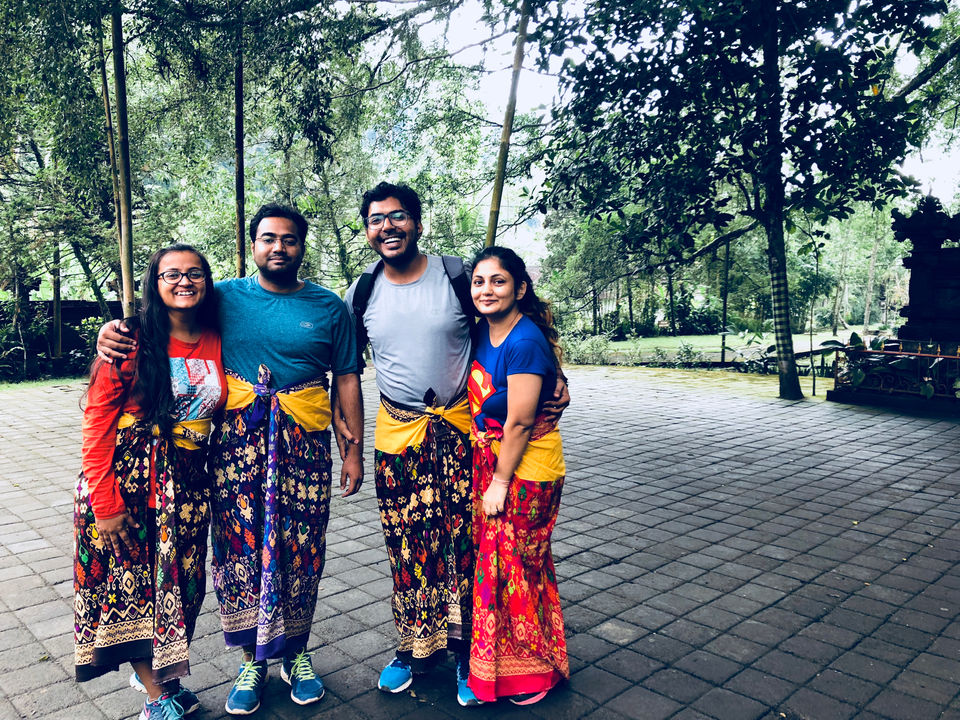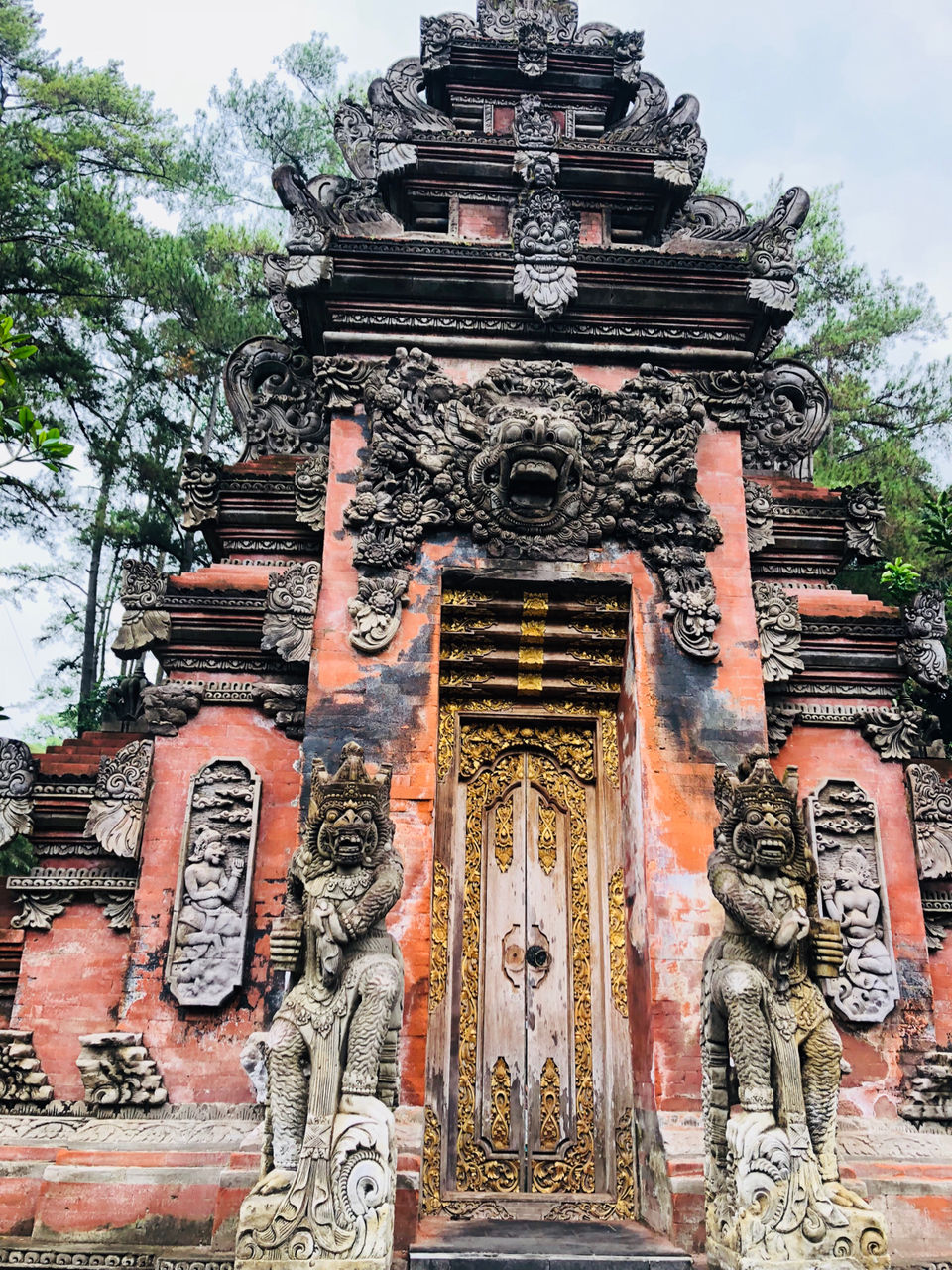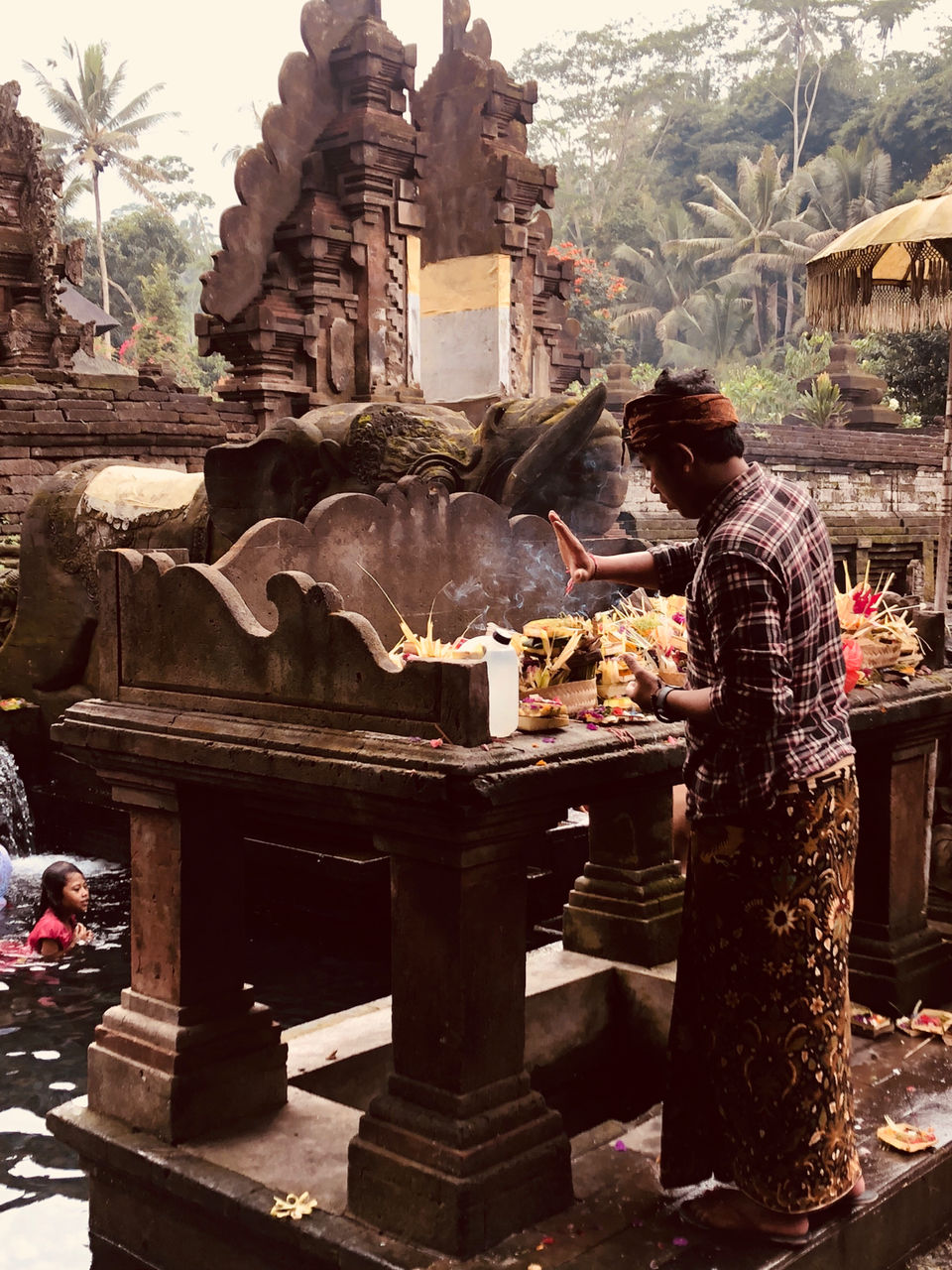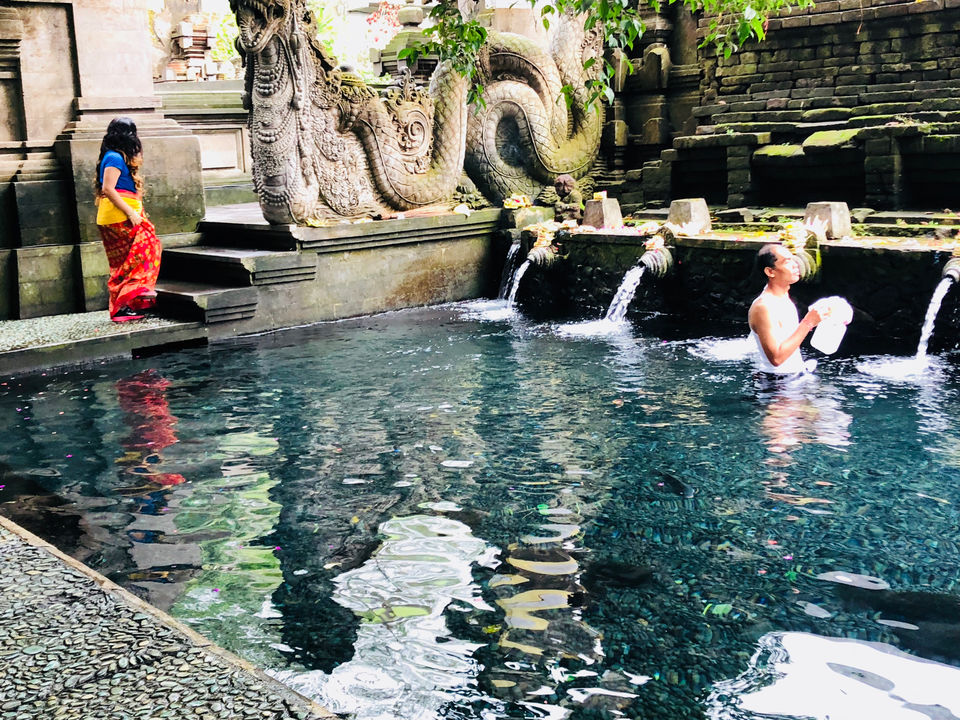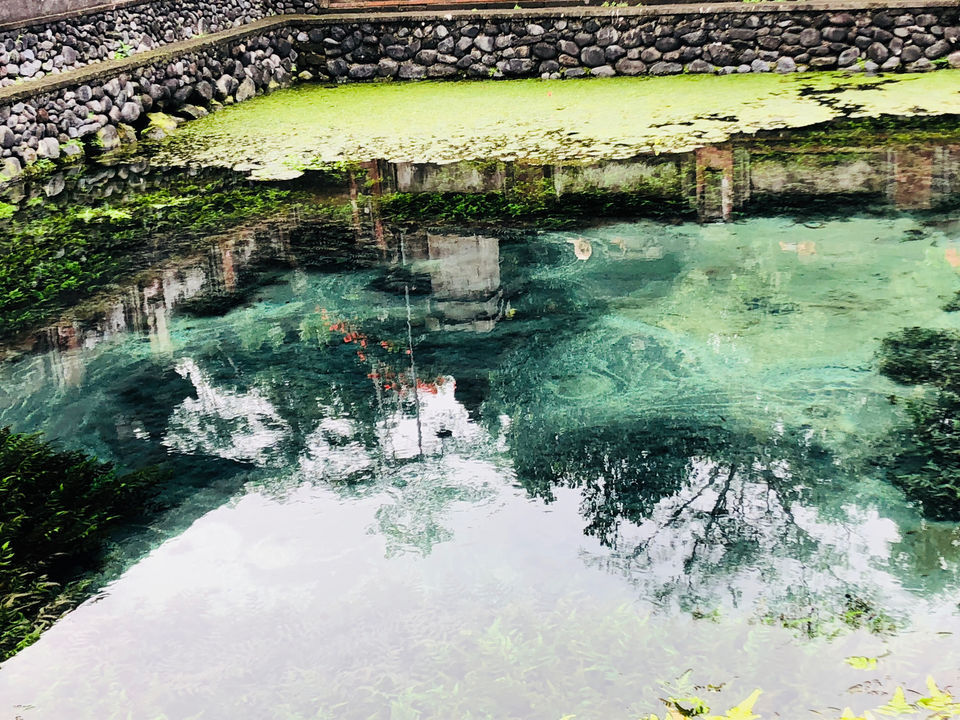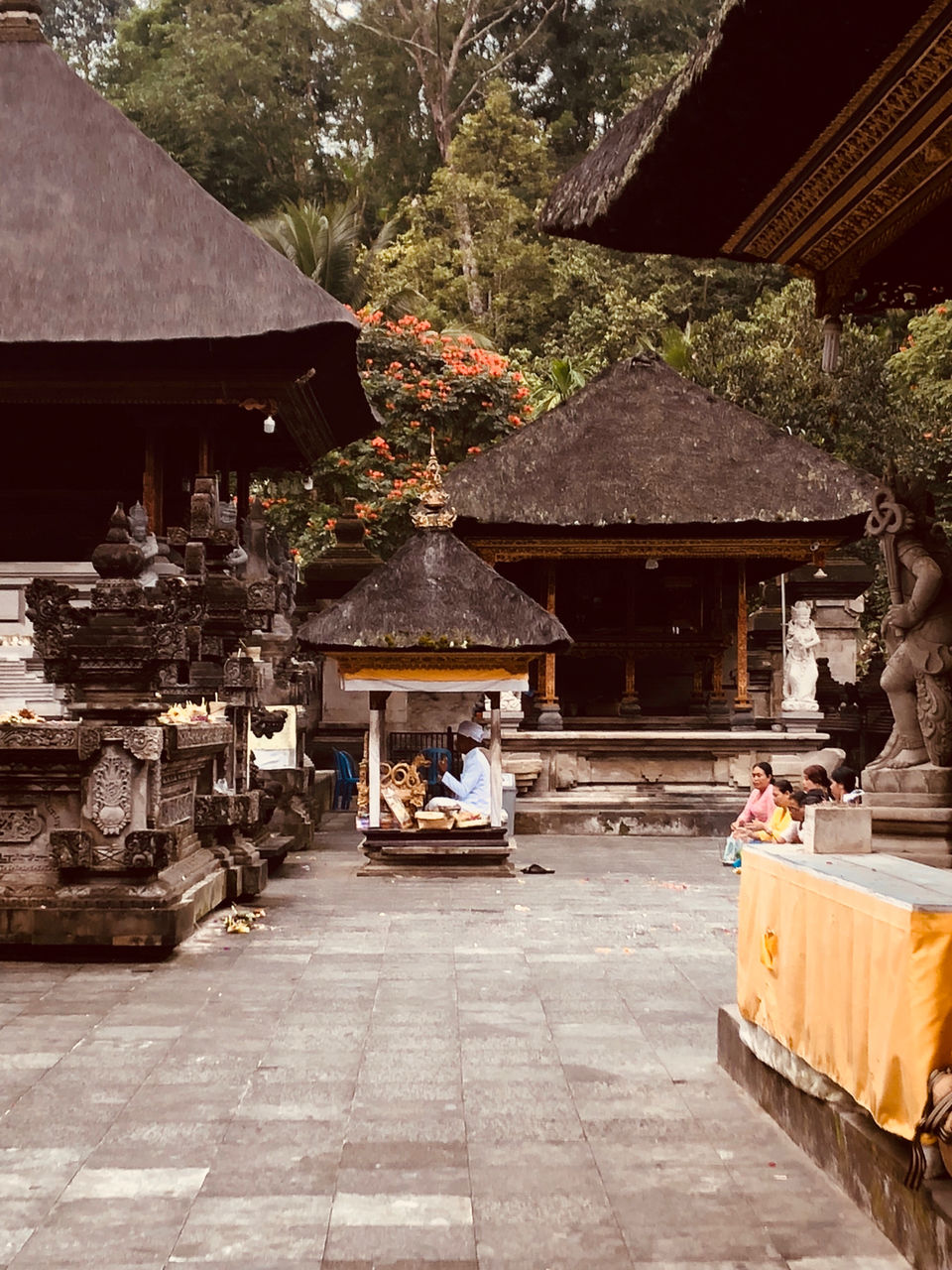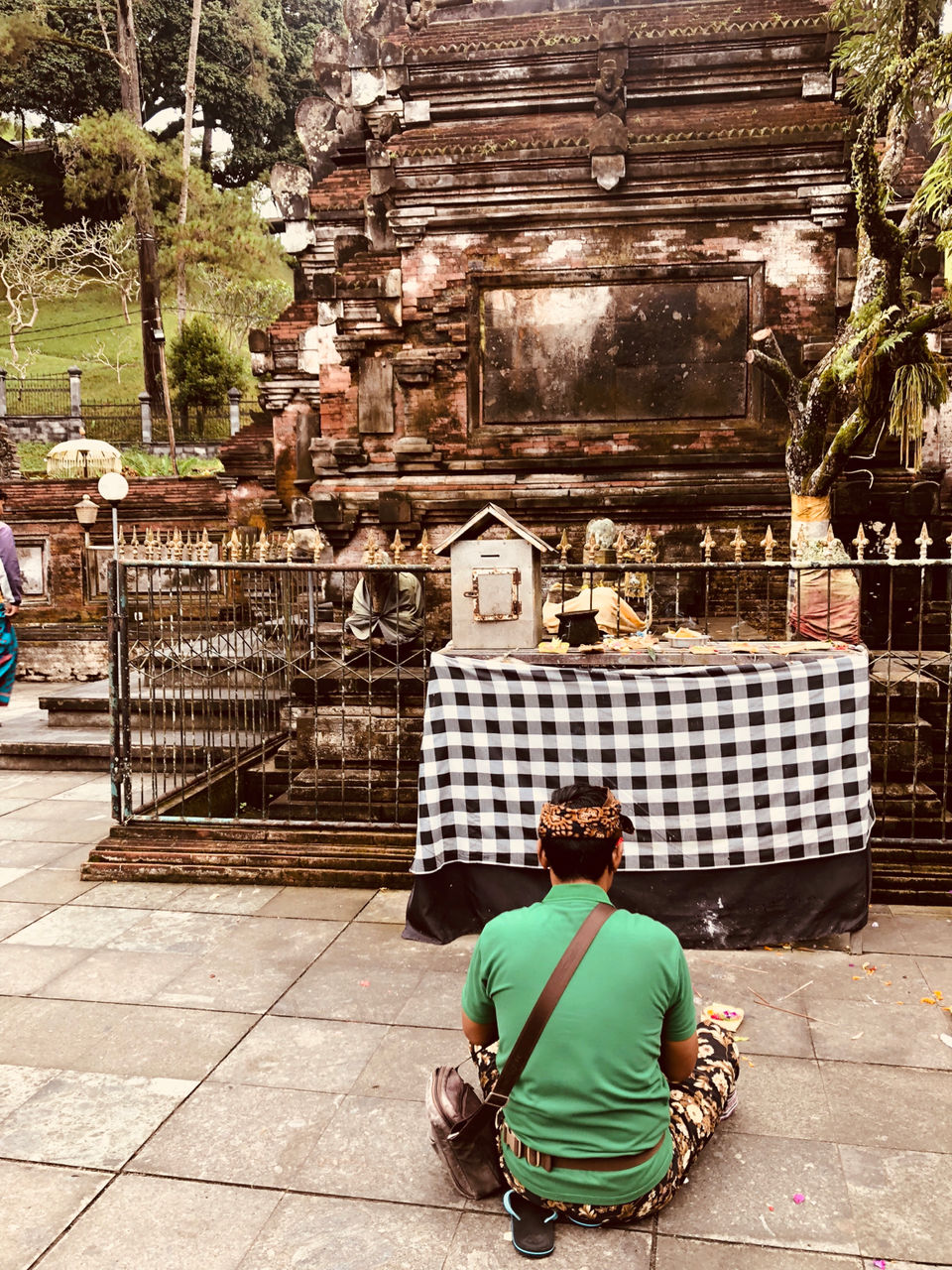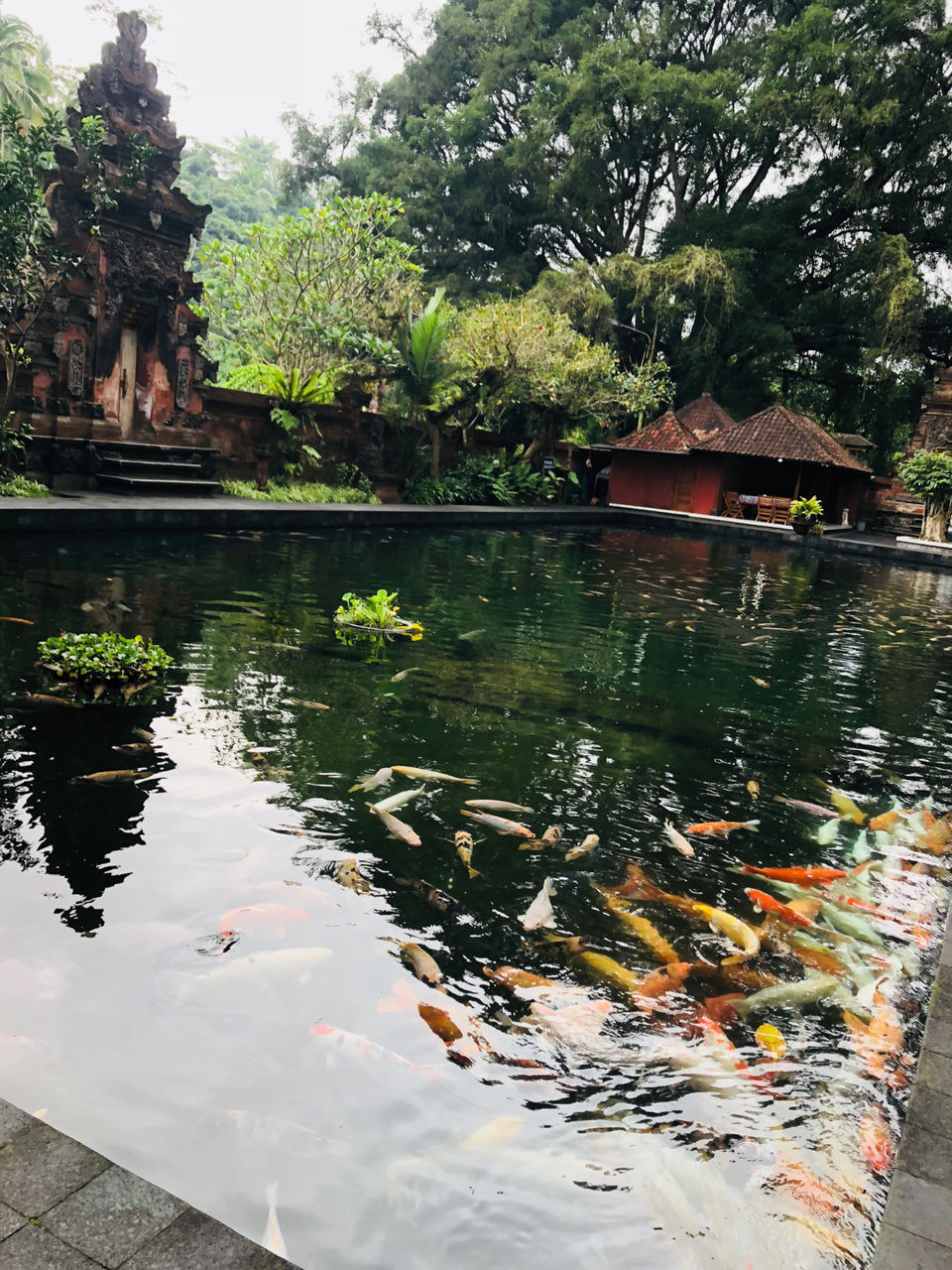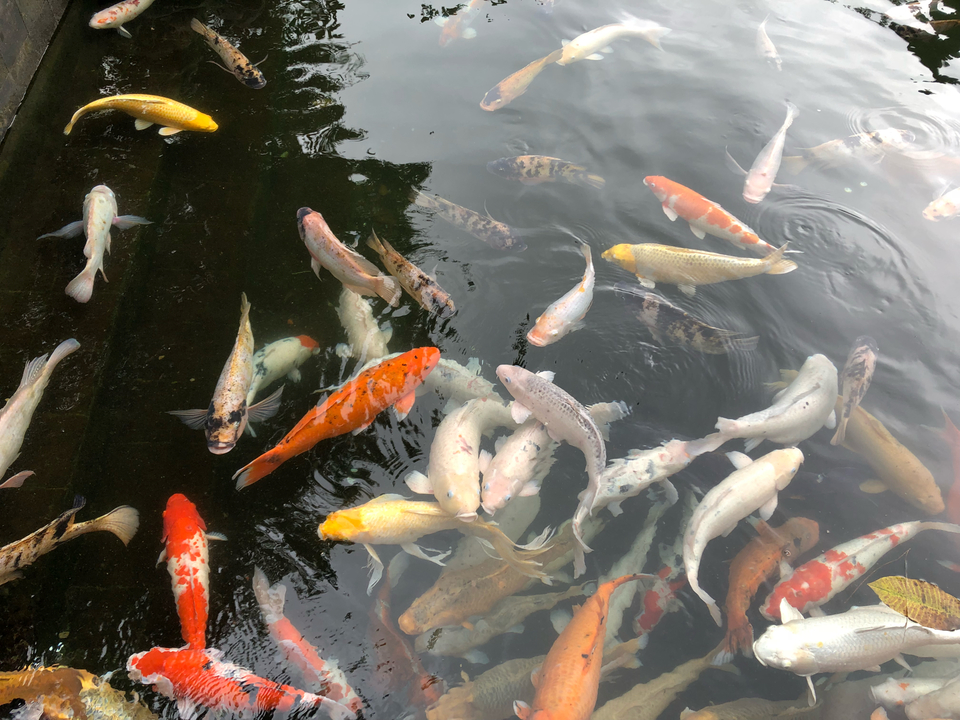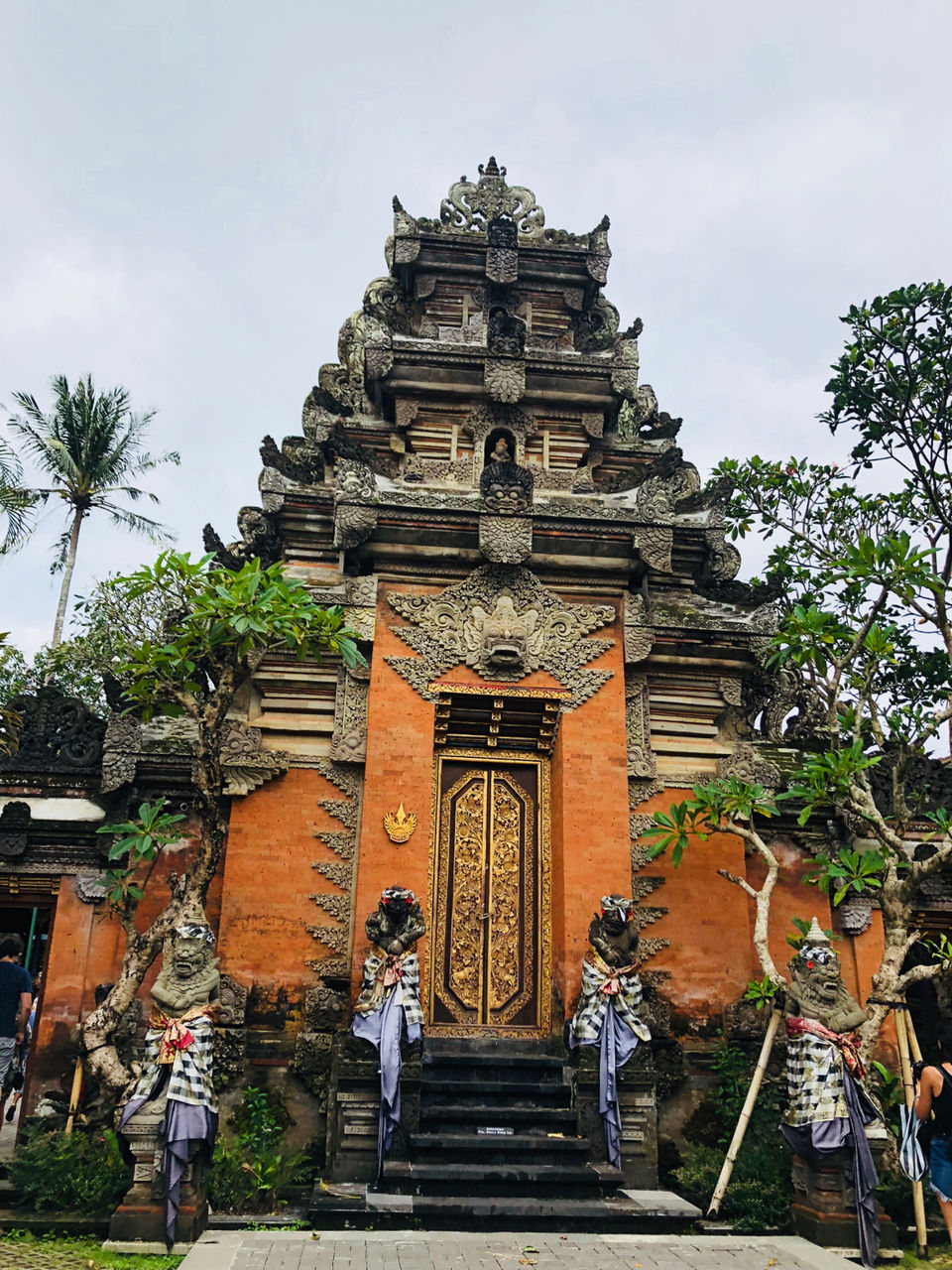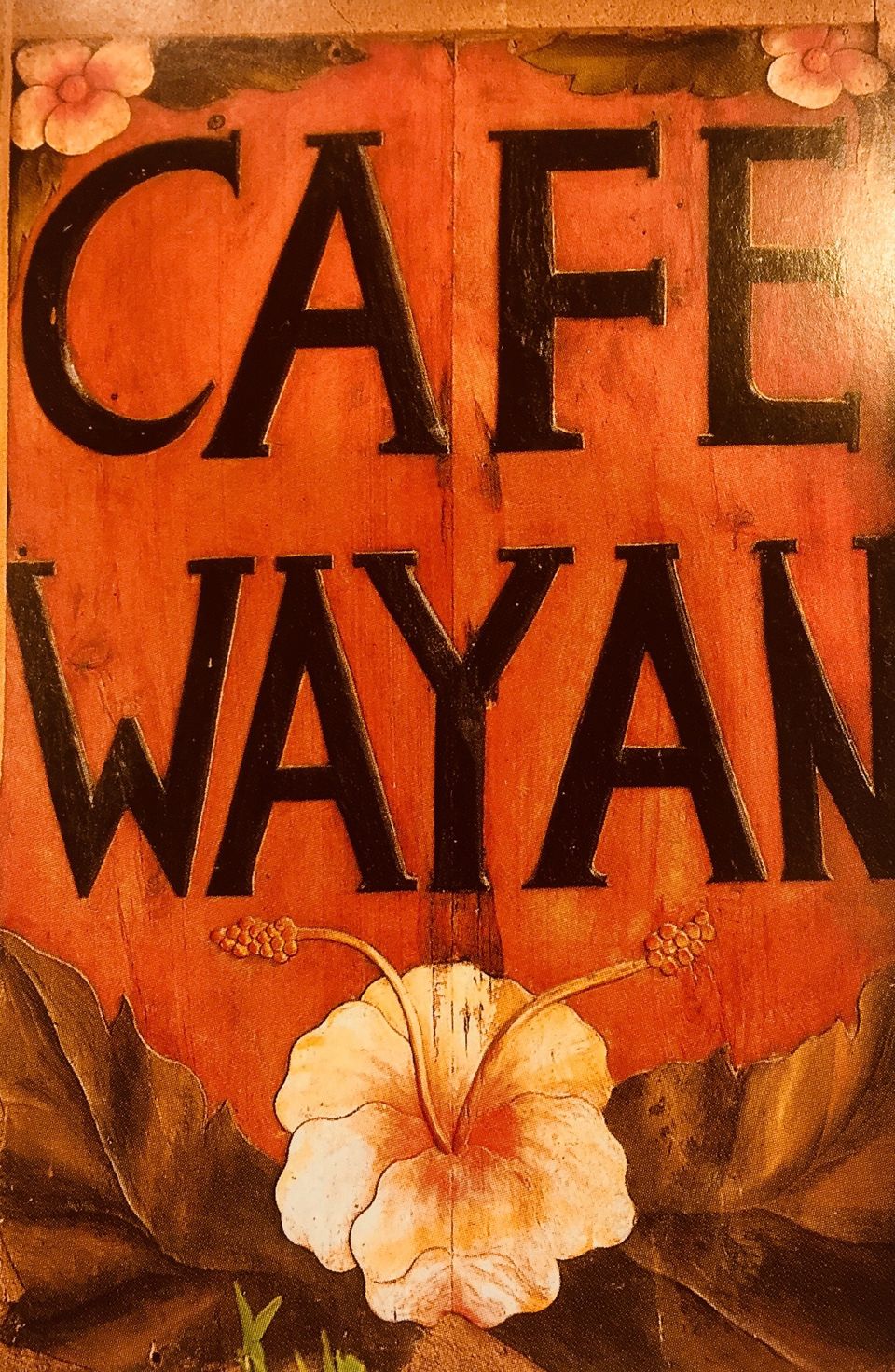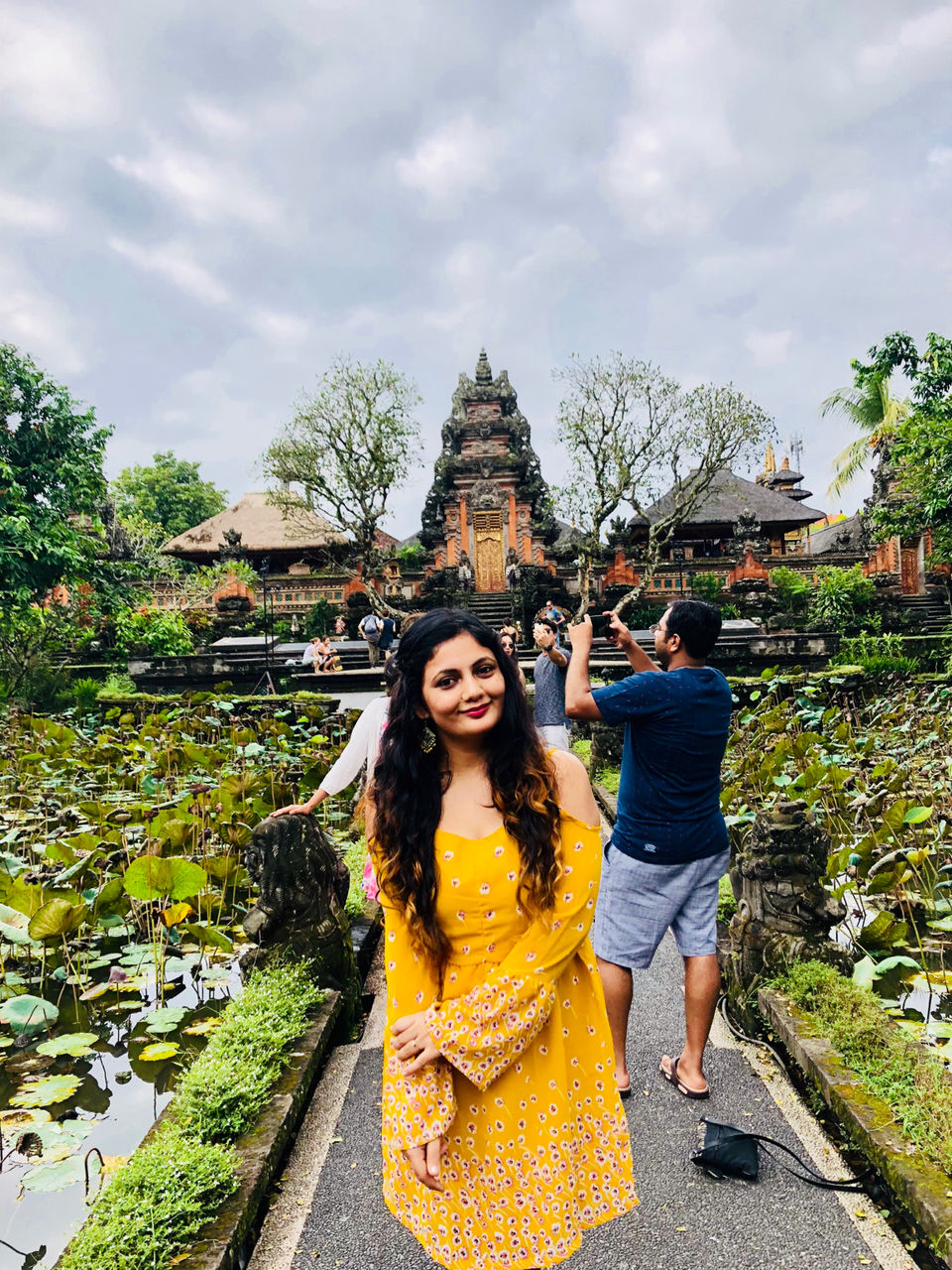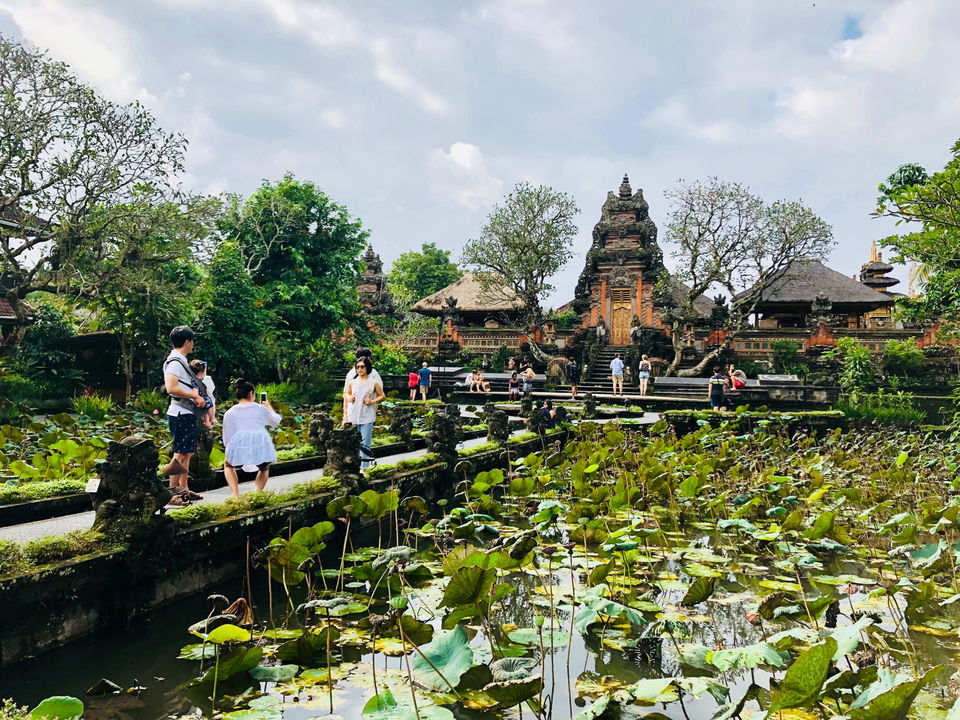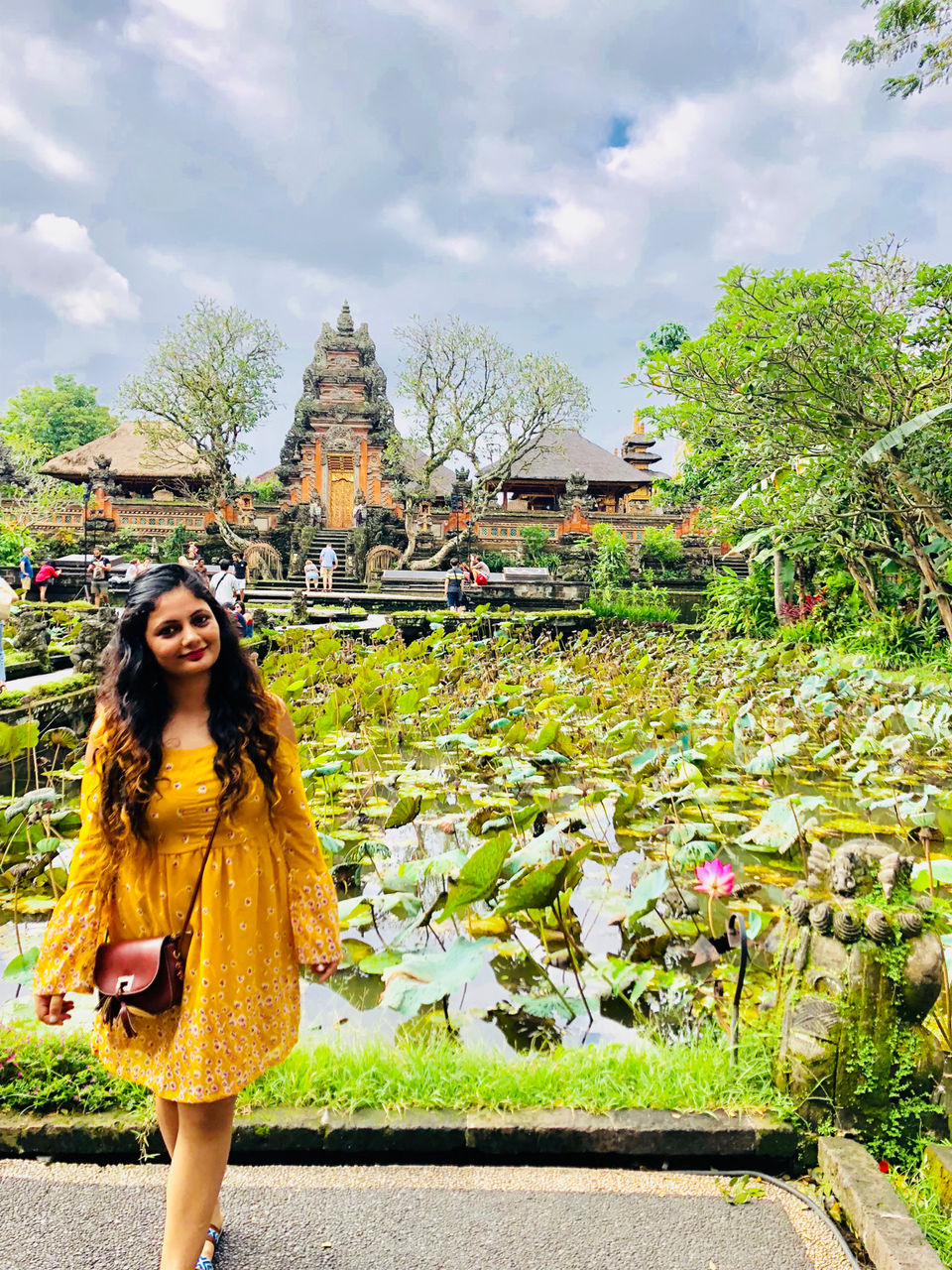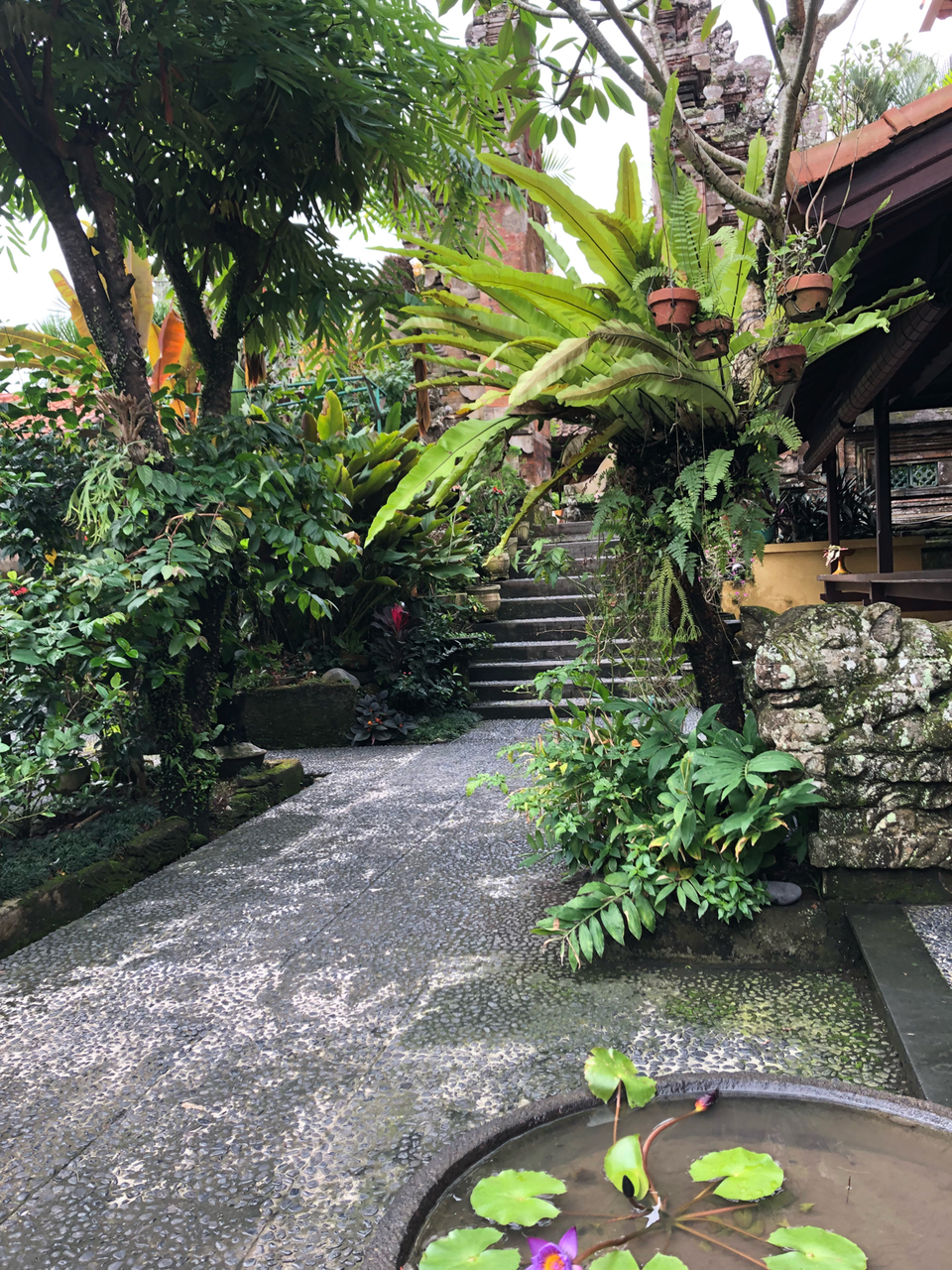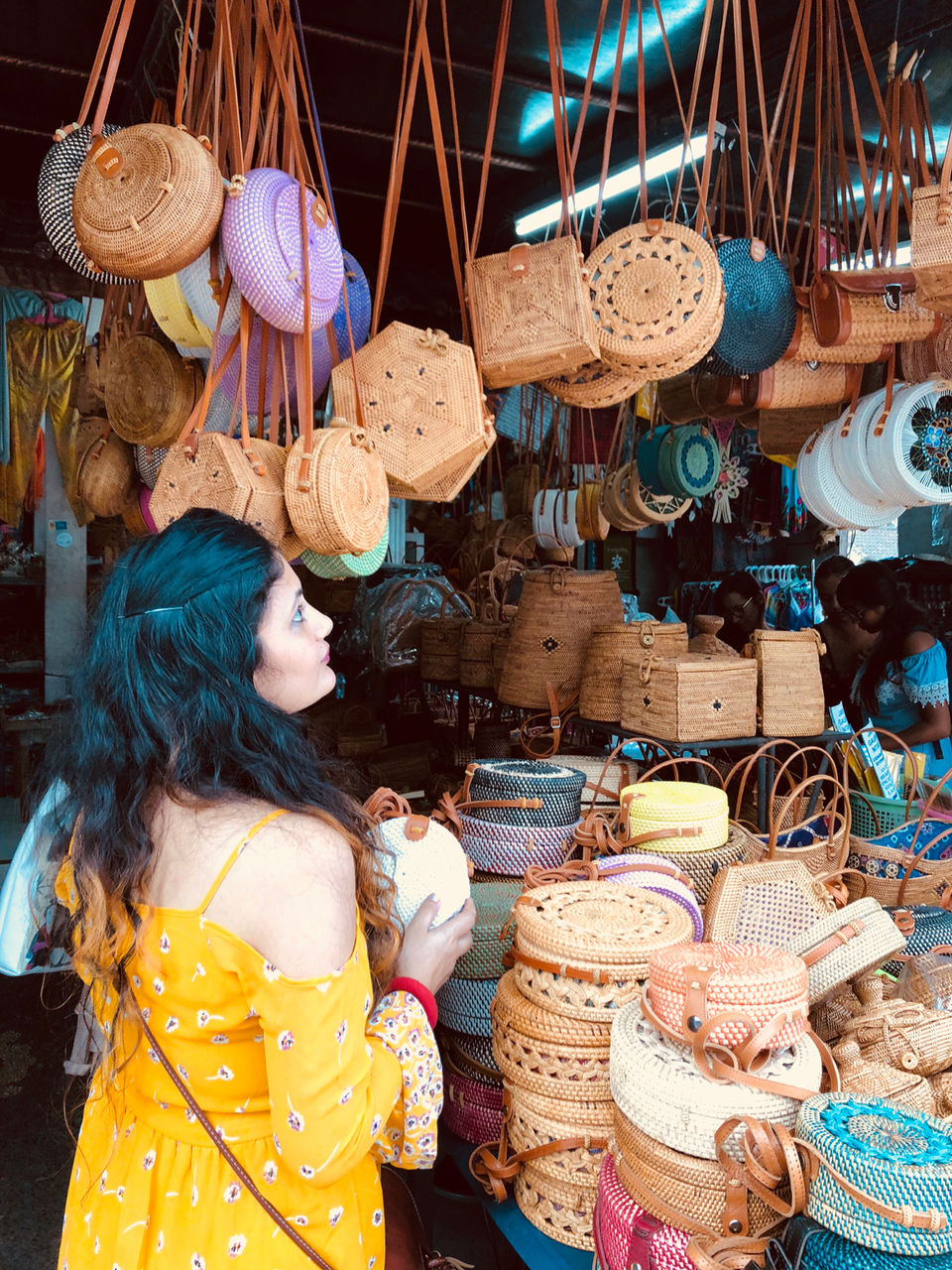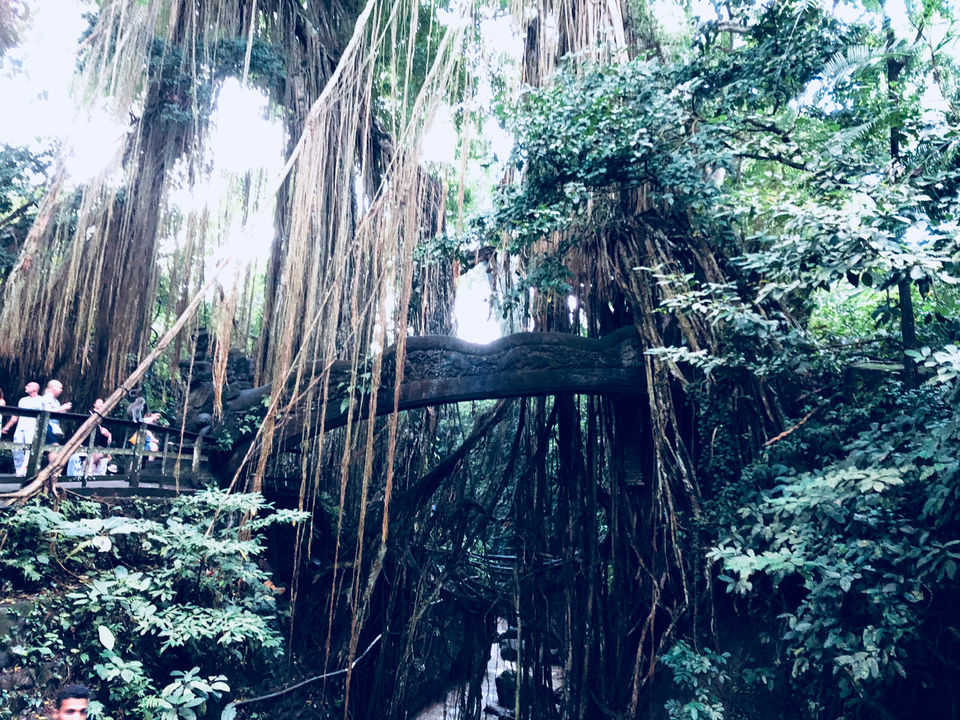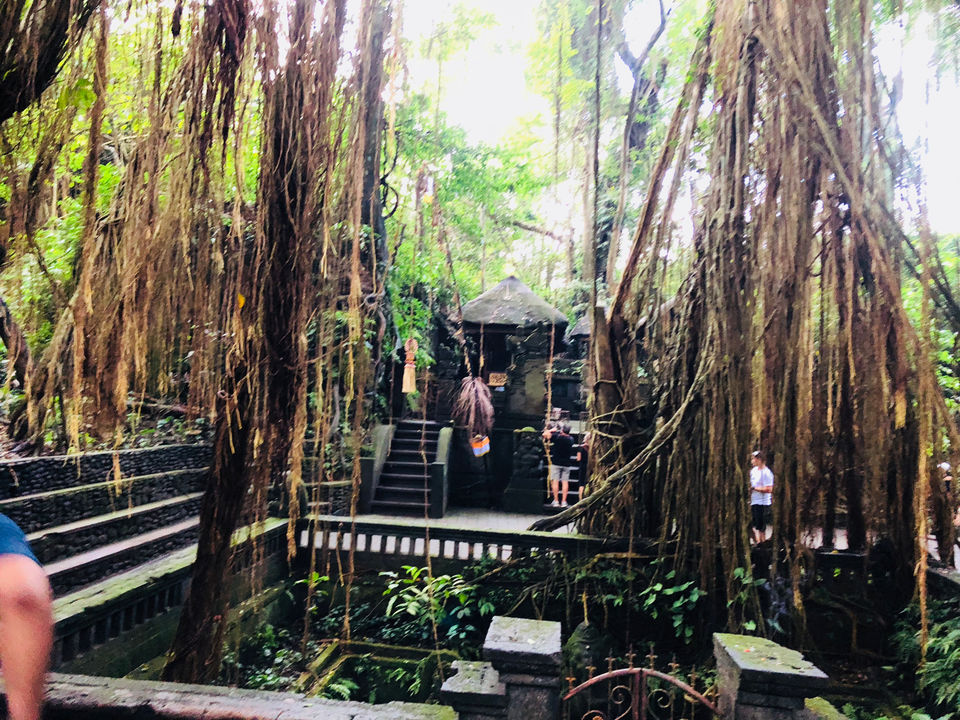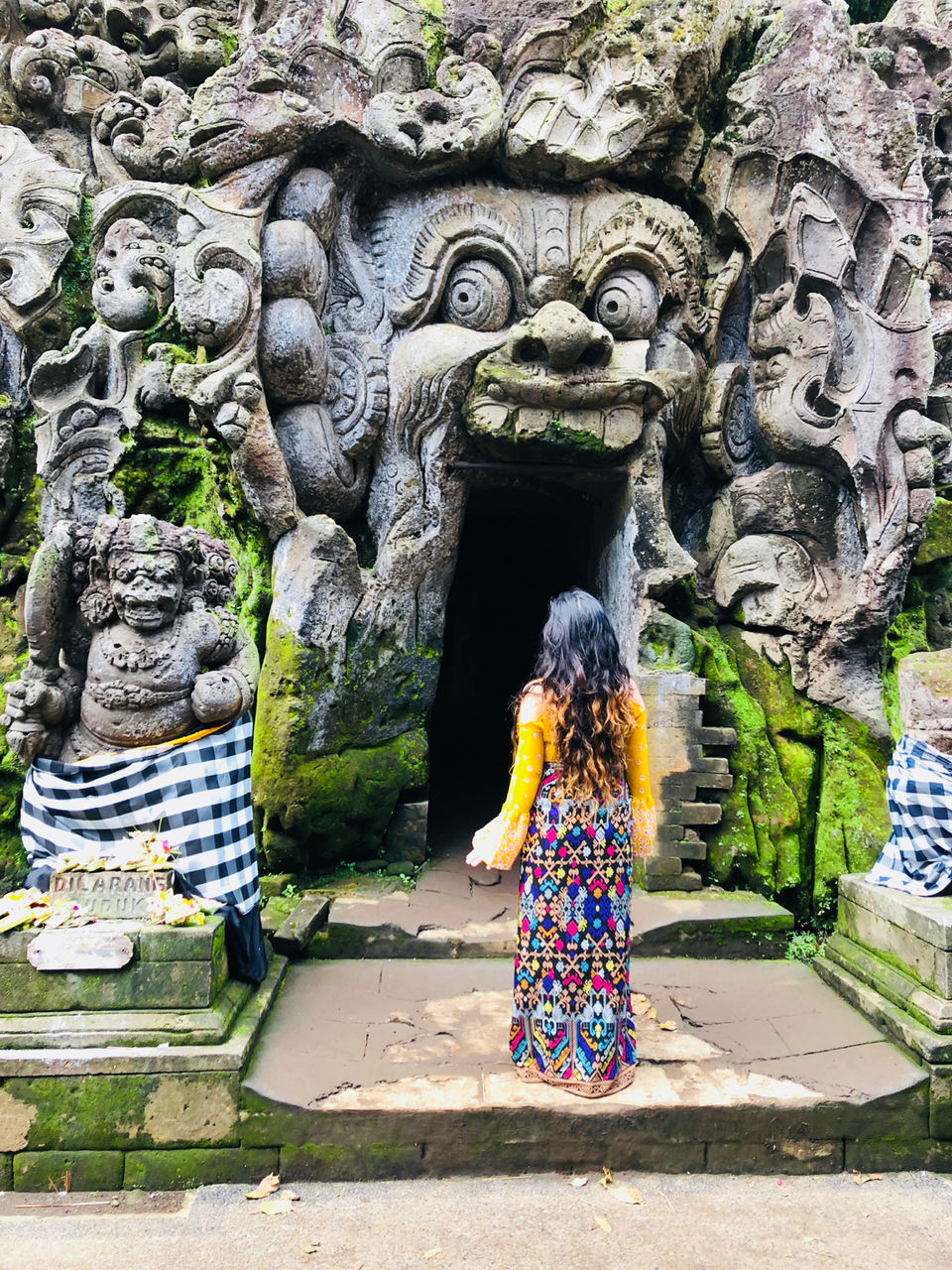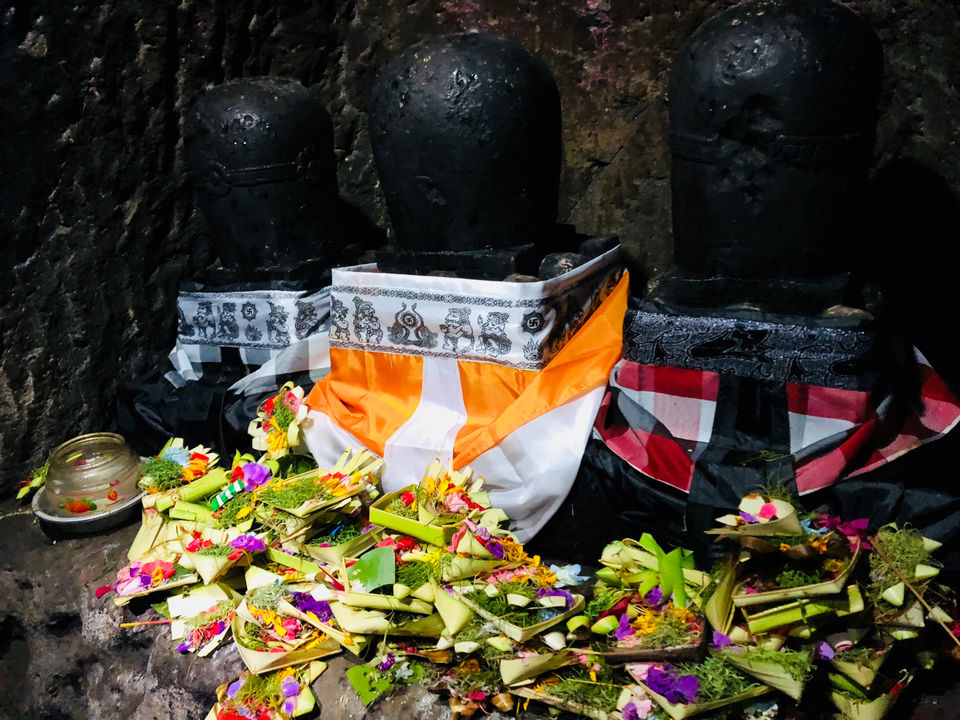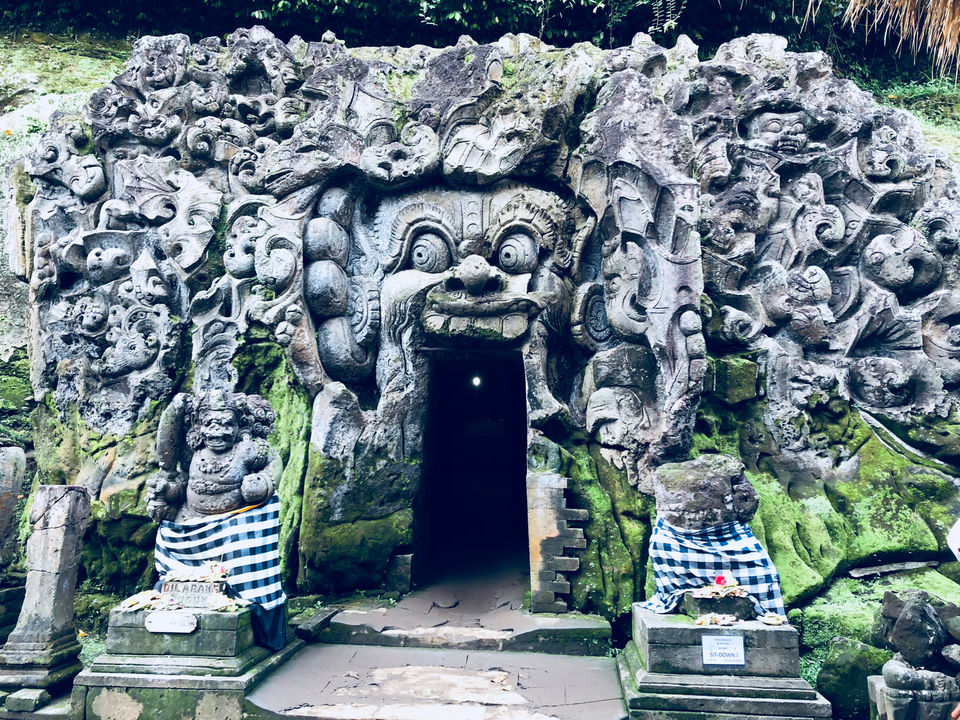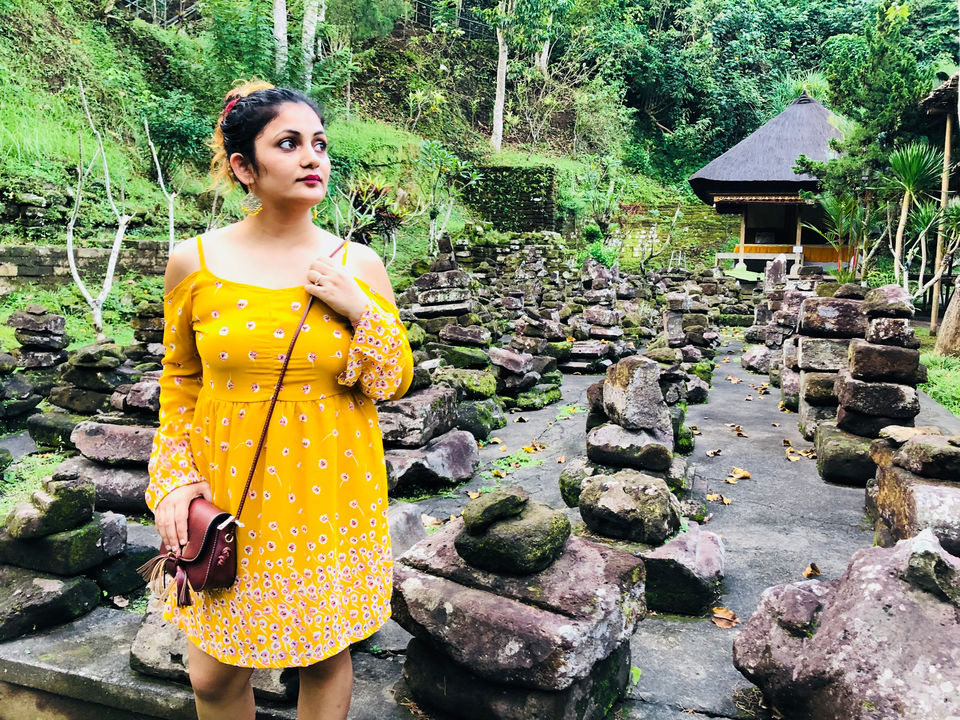 We reached Seminyak on our fourth day at our new airbnb stay. Tired from the day before, we decided to relax and not do much. Kuta and Seminyak are much commercial places and little overcrowded too.They are filled with fashionable cafe and restaurants,Spas,Boutiques.But,yes it serves an amazing night life and you feel safe even its 12am.In the evening, we went to 66 beach, yes, that is the place where I had the best mock-tail of my life (much better than the non alcoholic options available usually in any pub etc). I walked for over a mile all by myself for a quit lone time by the sea and returned back to a pleasant sleep with good dreams.
Well that's pretty much how day 4 was.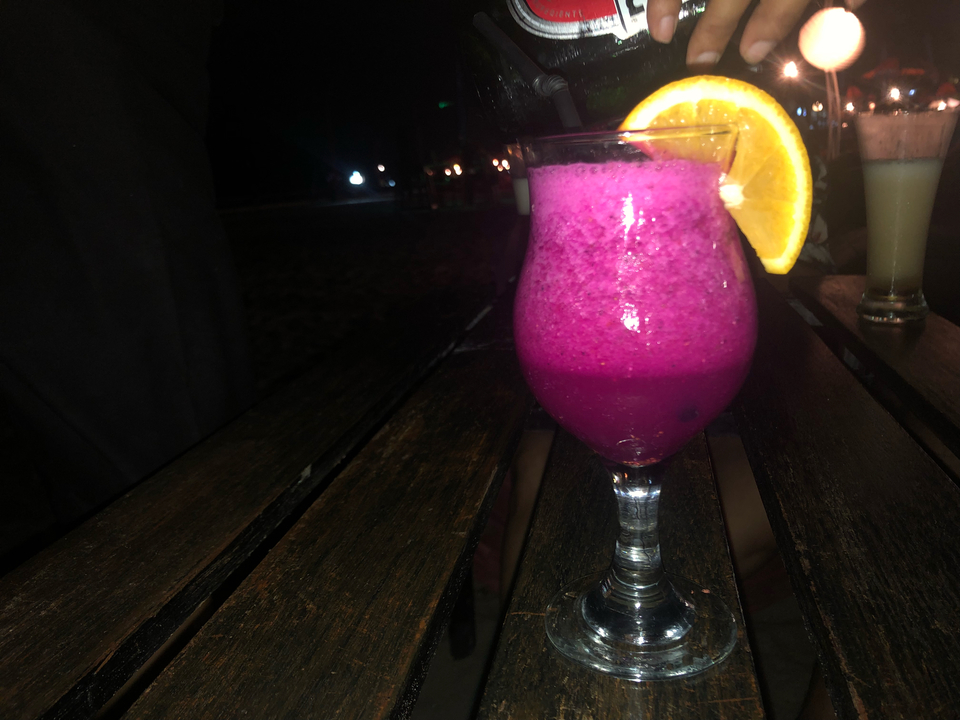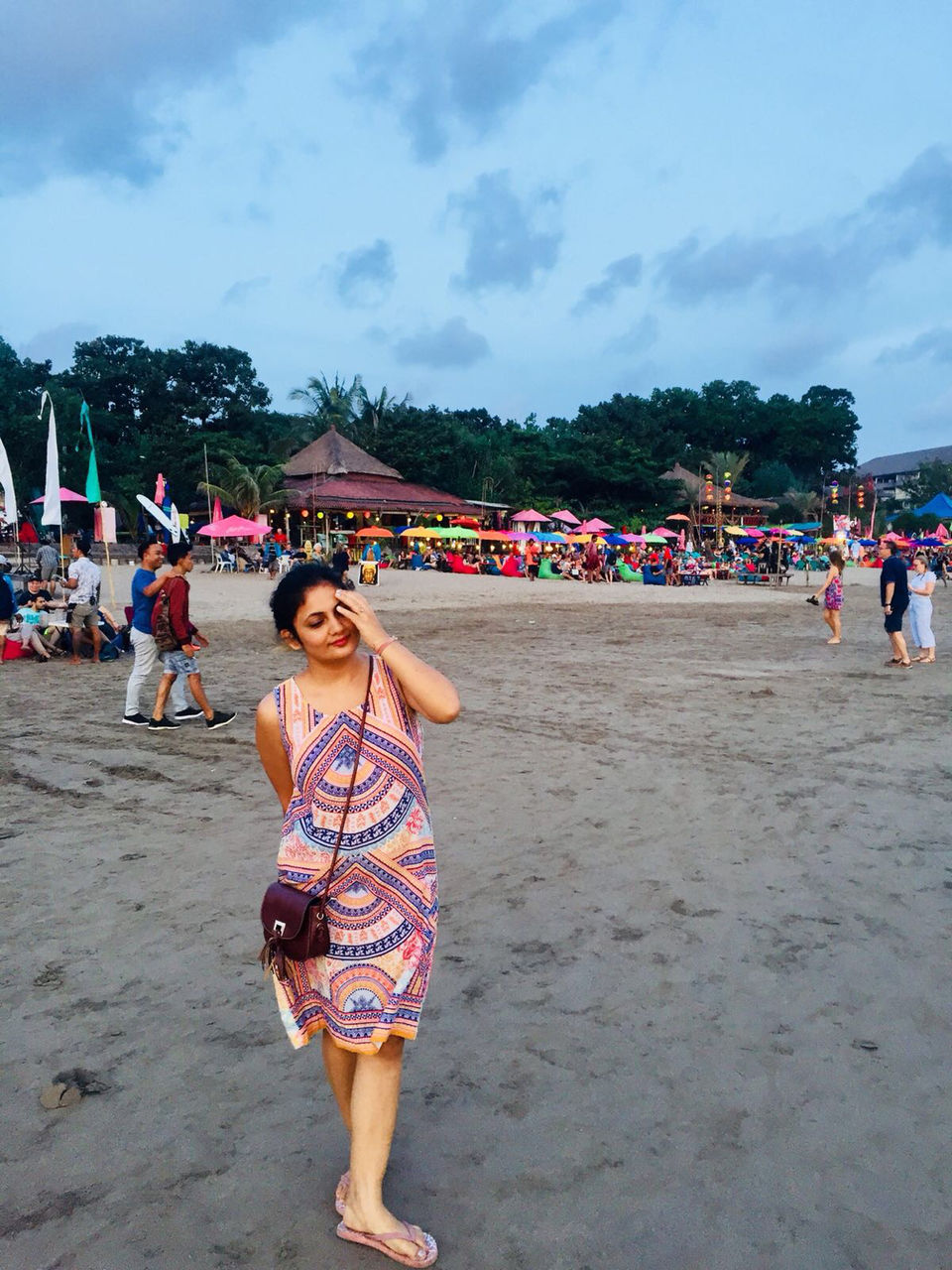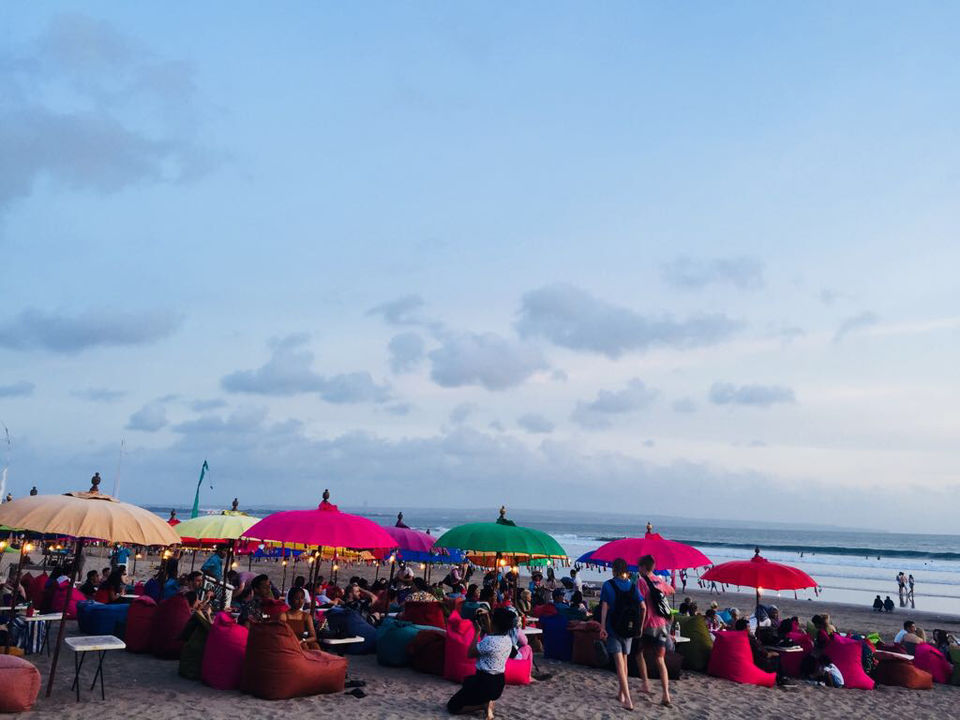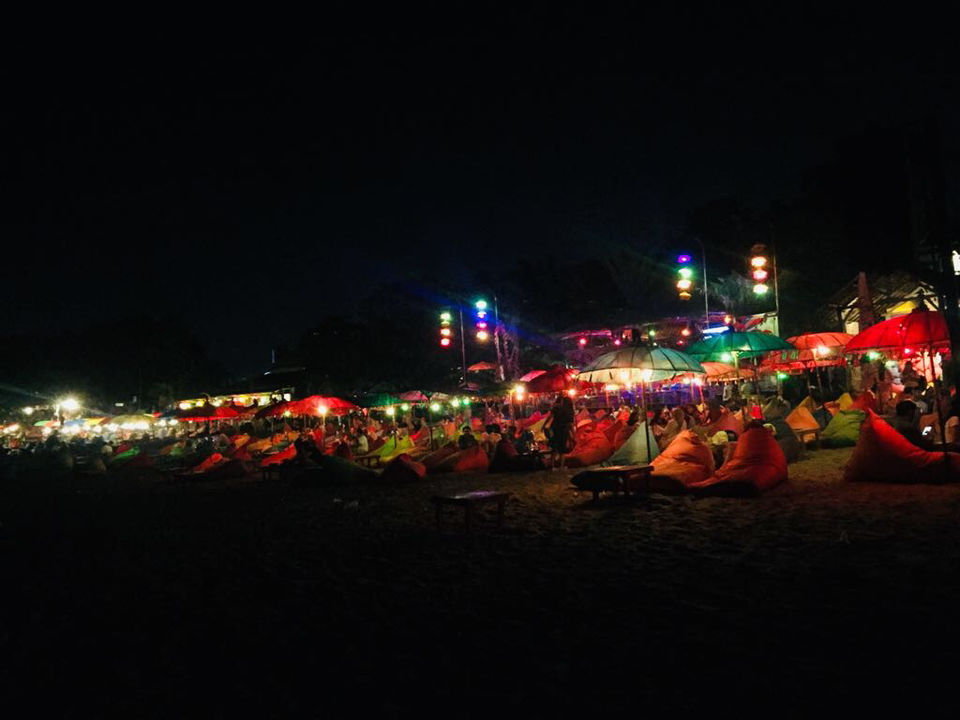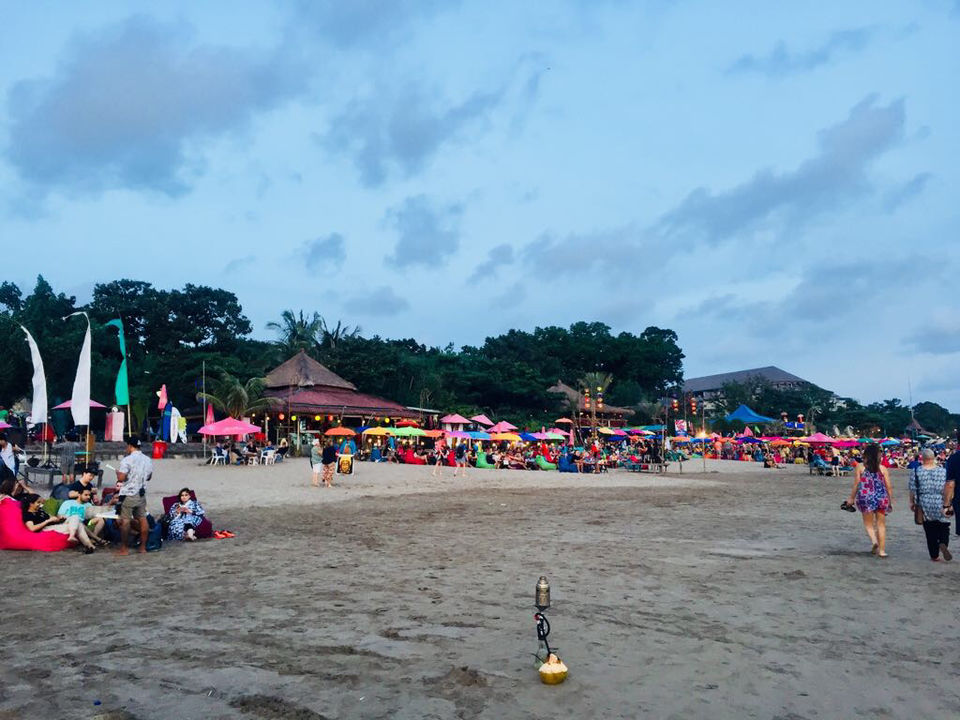 Next day, we hired a two wheeler to go to Canggu beach. You can book a scooty at just 50,000 IDR.
Canggu beach is noncommercial. You won't find a lot of tourists here rather it is filled by sporty people looking for some water adventures. At Canggu, you have the options of surfing, para-surfing and other water sports, all affordable.
We explored the cafes in and around the place but mostly local eat joints is what you will find here.Its on the way to Tanah lot road.
The Temple Tanah Lot is situated in the dramatic location in Sea.It is the home of PuraTanha Lot. Legends said that it is protected by snakes although we saw none.This place gets huge crowd to watch picture perfect sunset and black sand.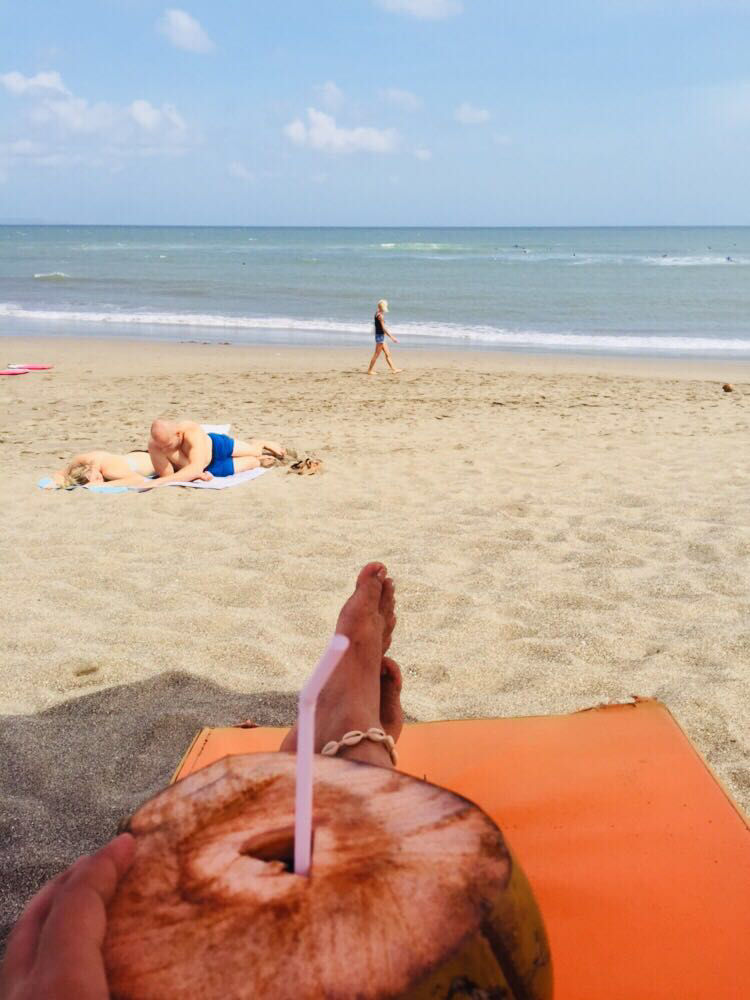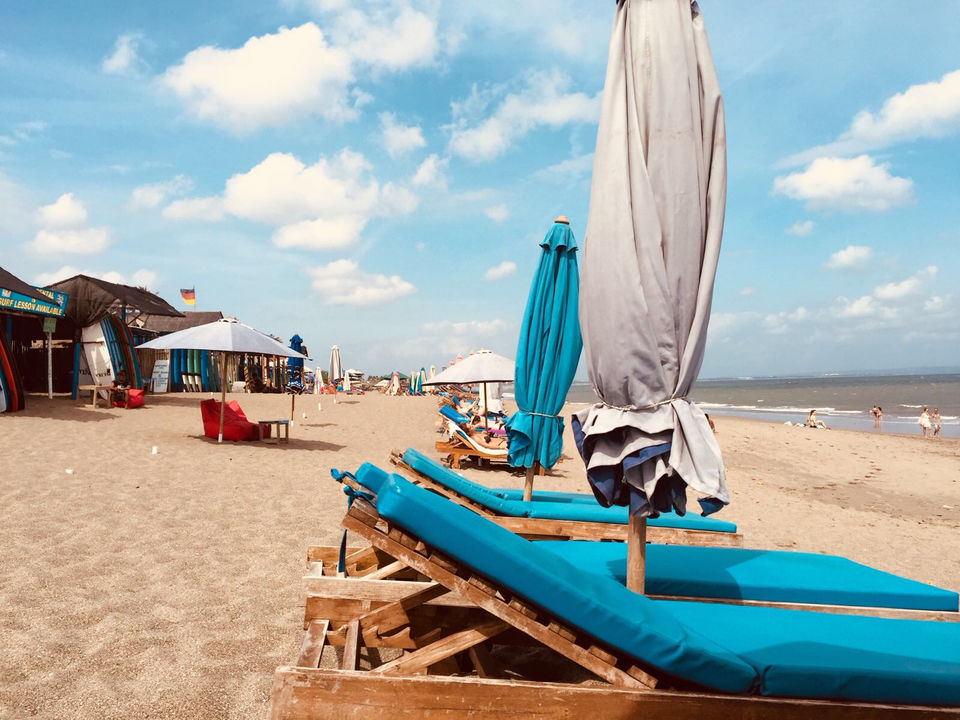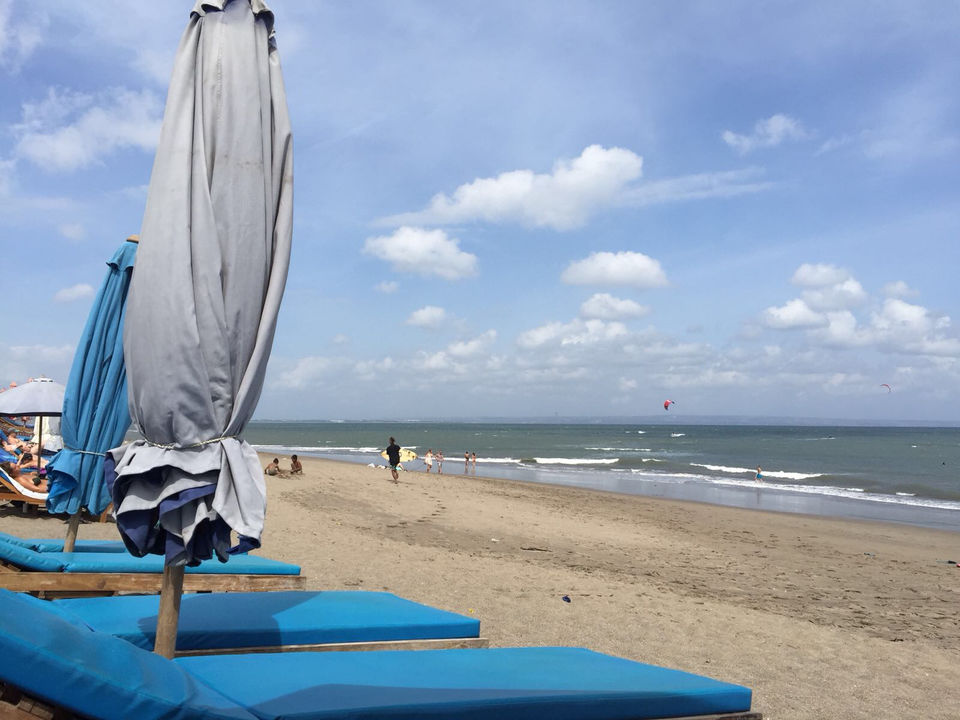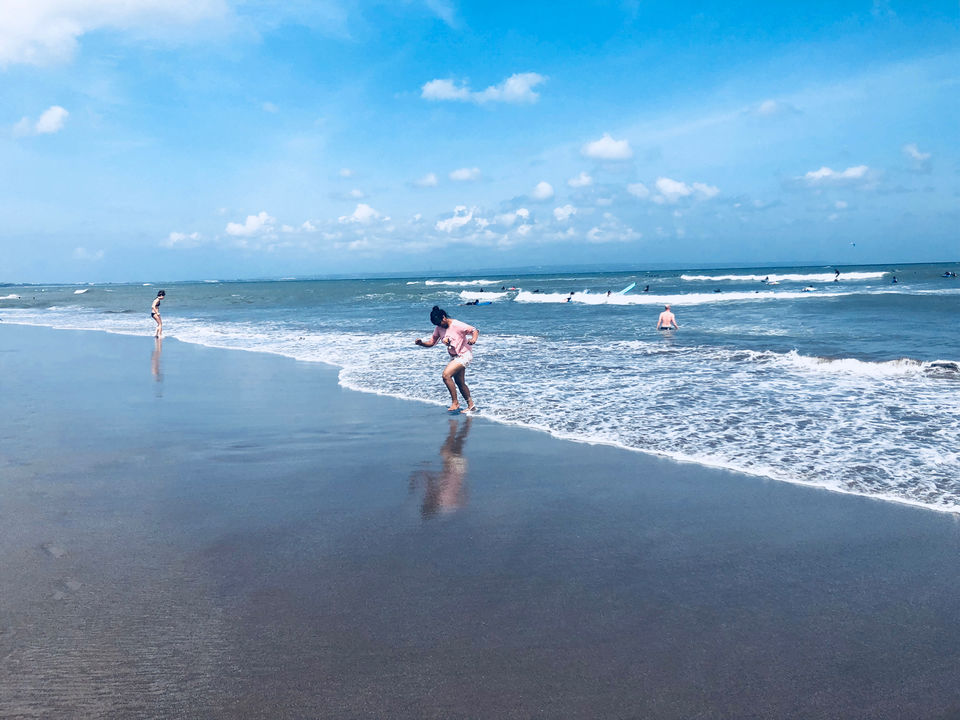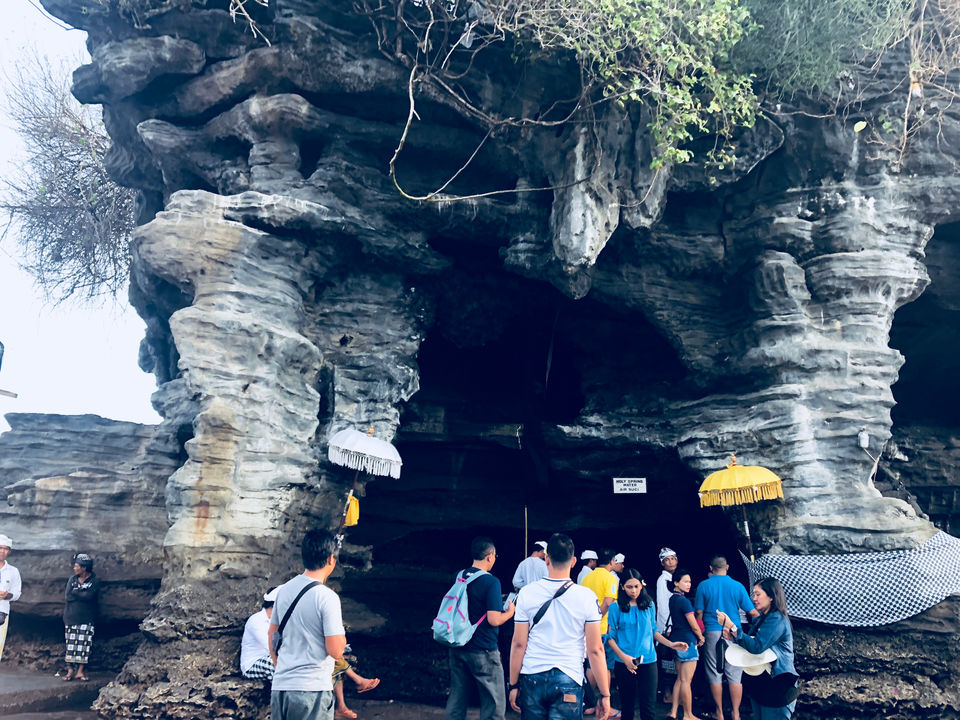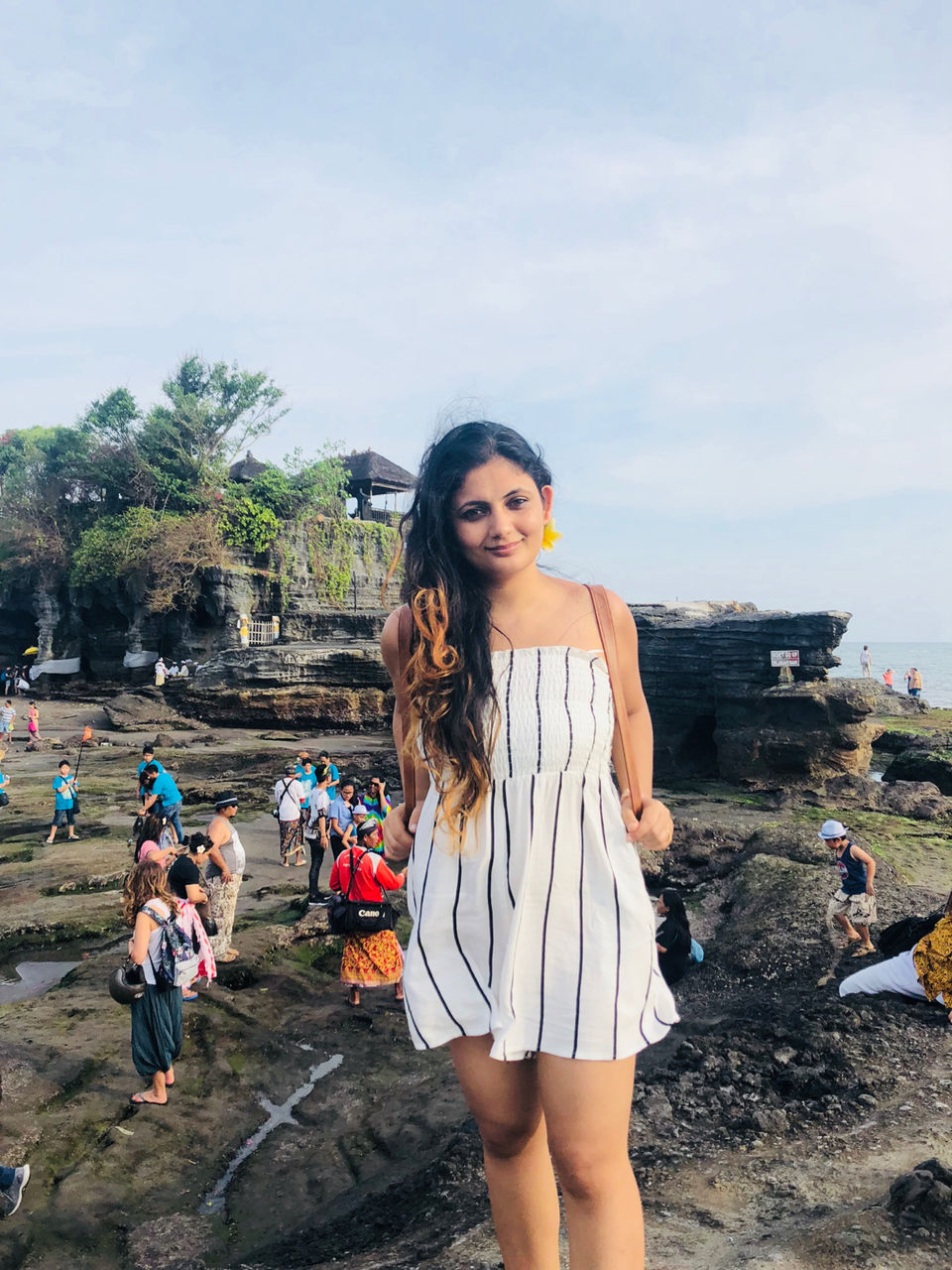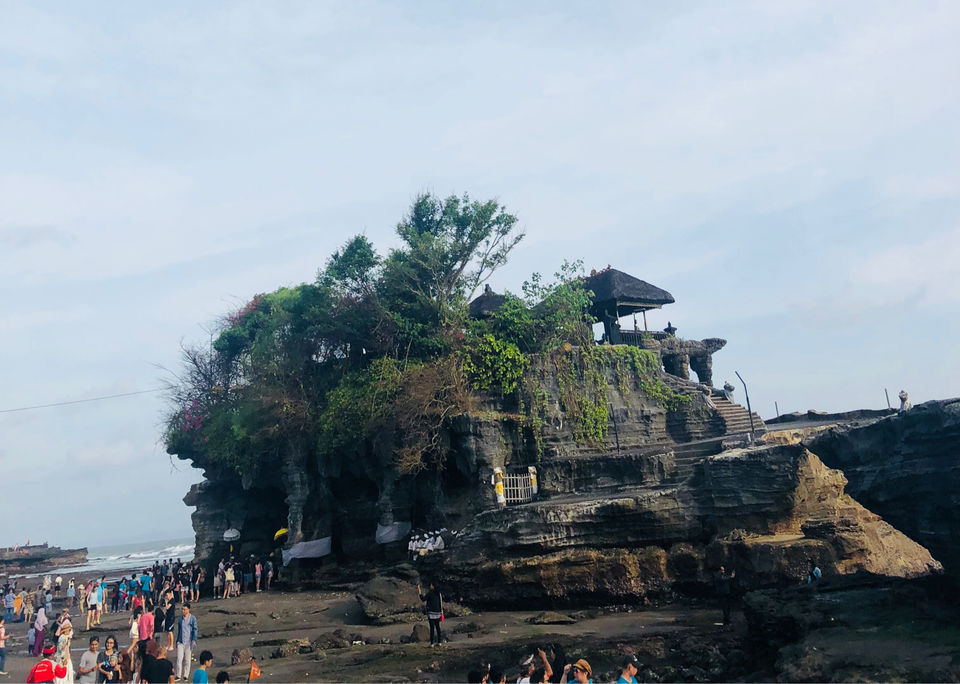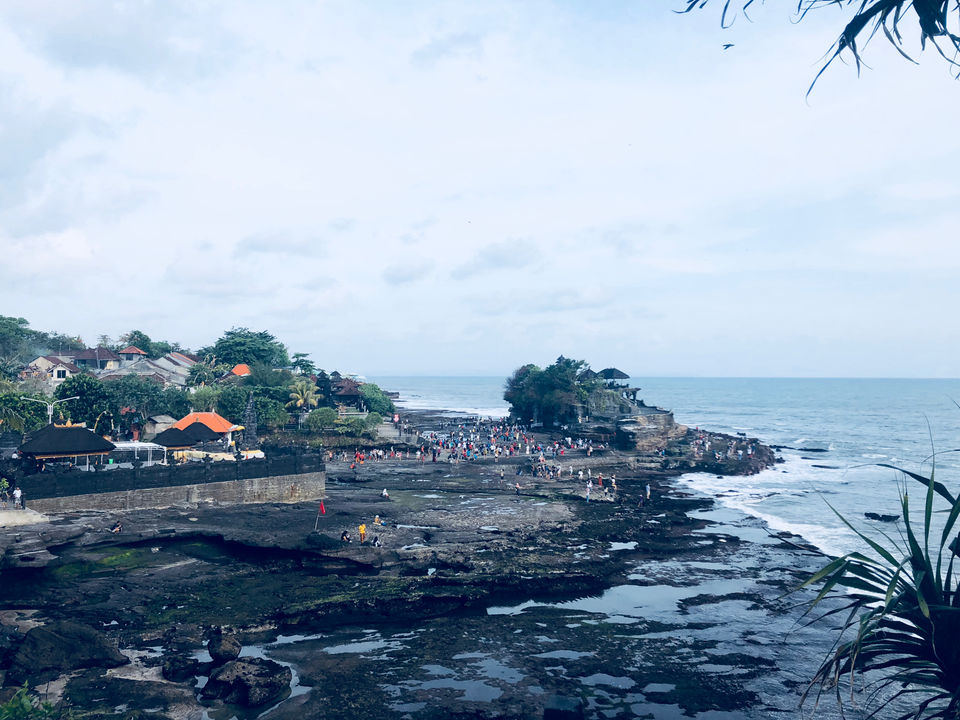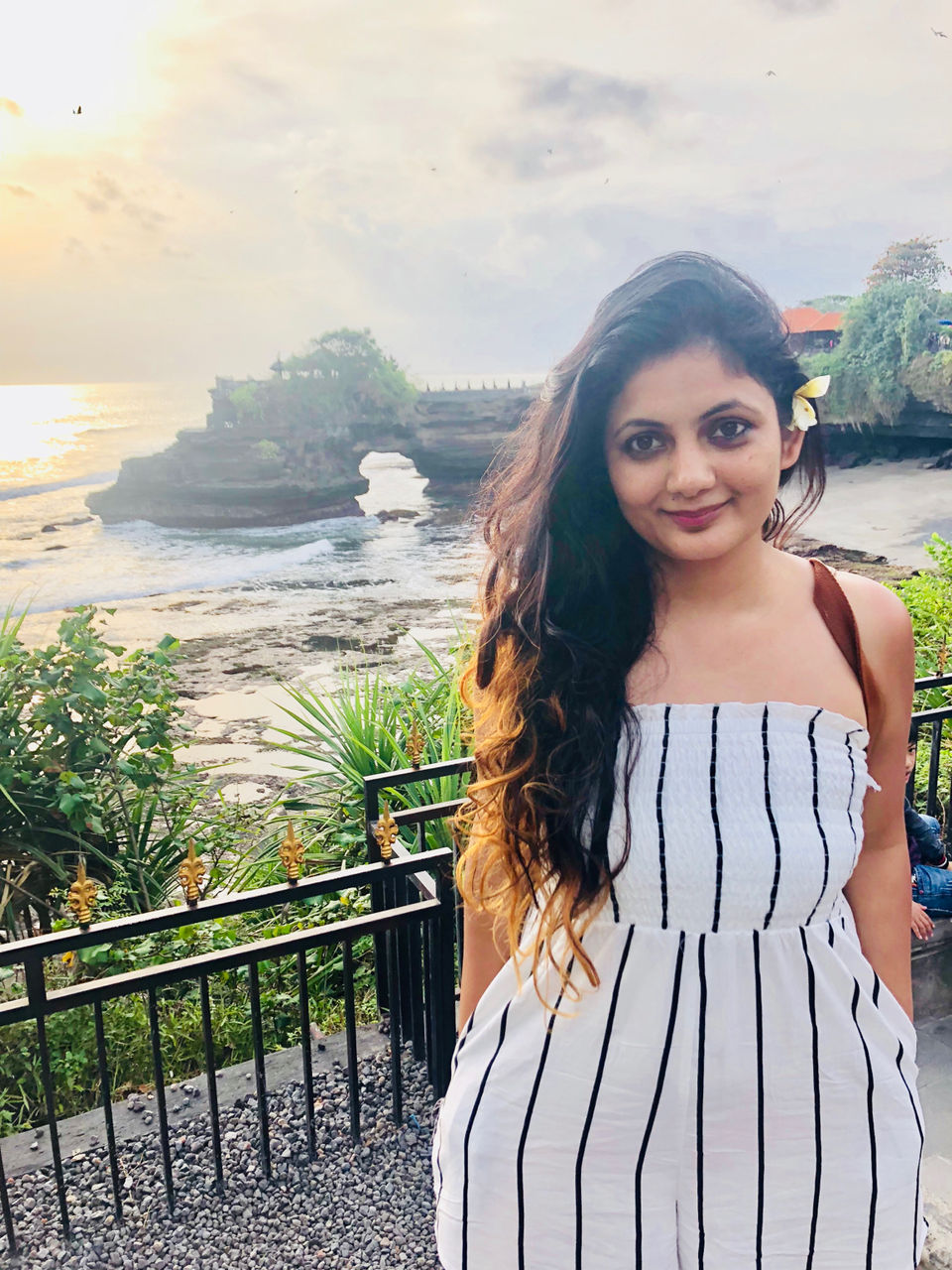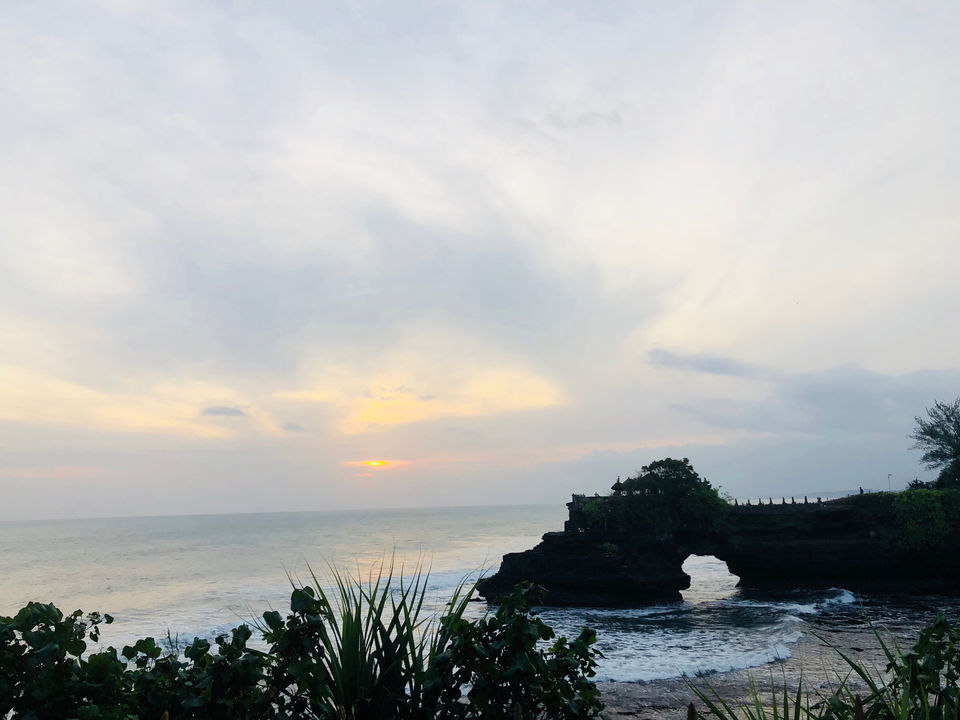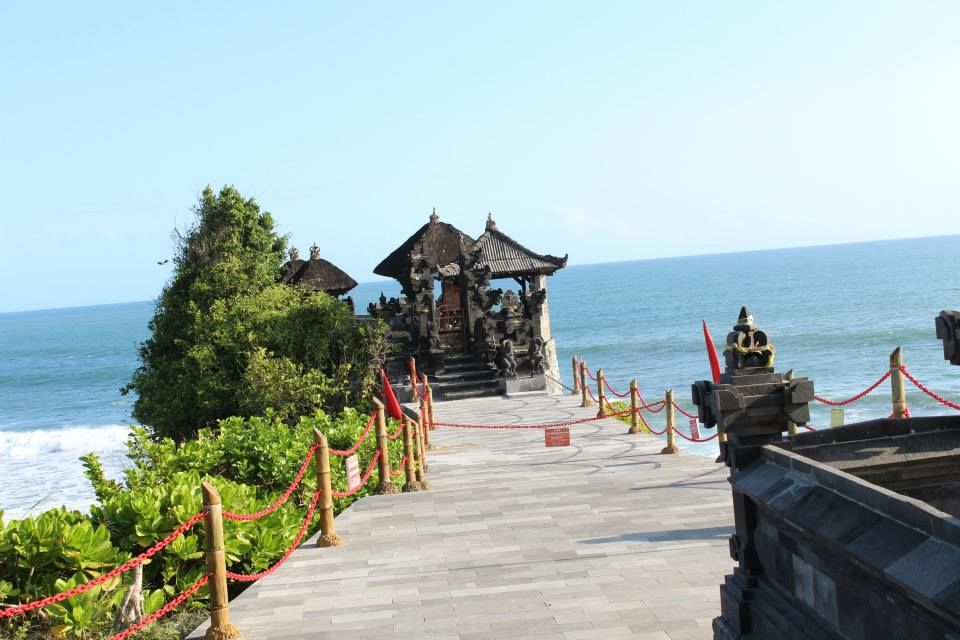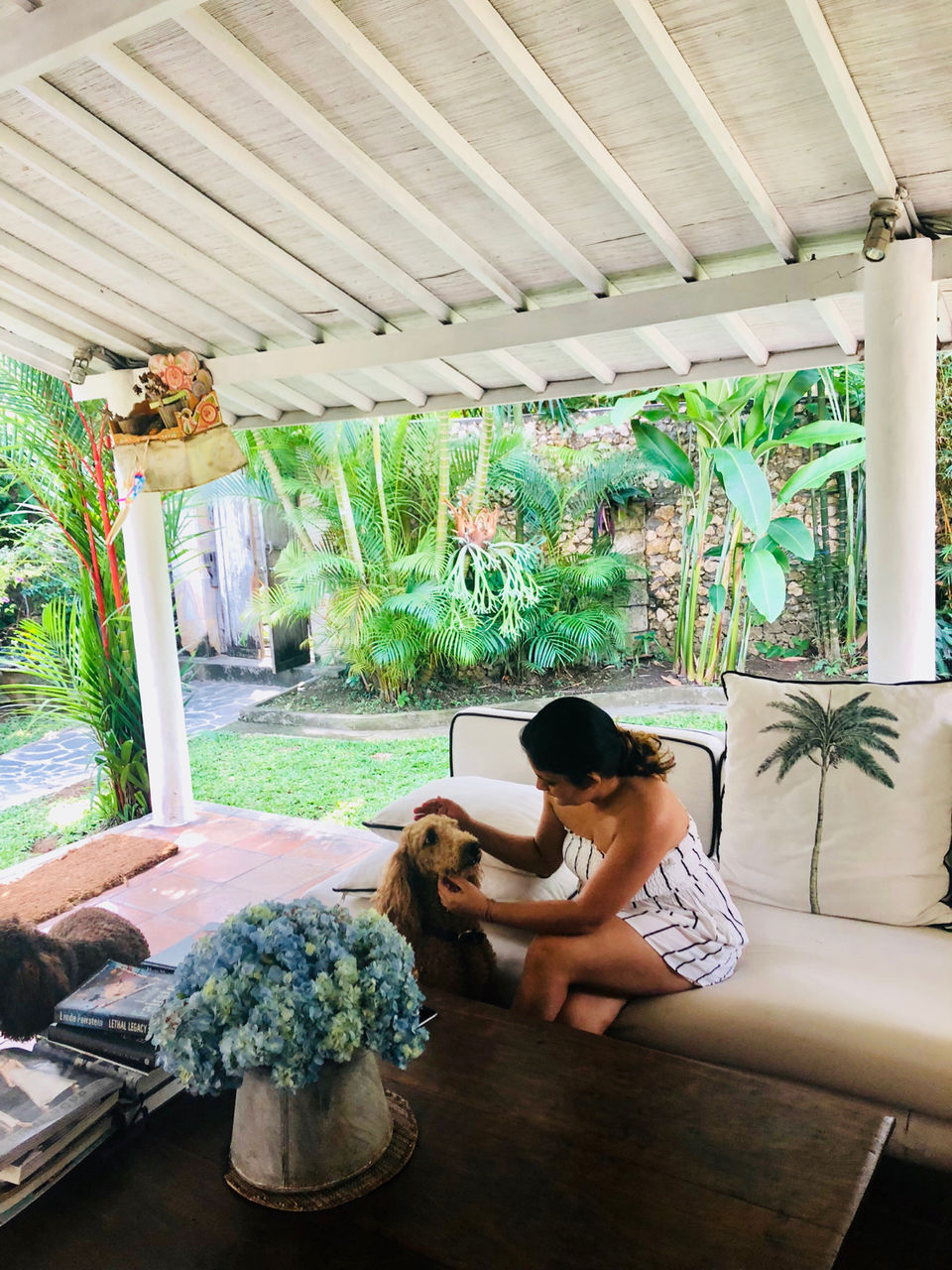 Nusa Penida
Finally, I was at Nusa Penida. Very easily this place was my cherry on the cake. The most favorite part of my trip.From Seminyak we went to Sanur harbor via ferry ride. Our booking got canceled a day before but fortunately we managed to get s spot later on (Phew!). From Sanur to Nusa Penida is a path of twist and turns through rocky mountains topped by bumpy rides. For those who experience motion sickness, do carry some candies along. It's a bit uneasy feeling as you go.We visited Angel Billingbong,Broken Beach,Kelingking Beach and Crystal Bay.Nusa Penida has so many amazing views making it hard to choose the best. But I liked the cliffs in the shape of a Tyrannosaurus Rex at Kelingking Beach.Blue ocean is the view in front of the cliff, very clear and clean beach.White sands mix with deep blue and turquoise water definitely makes it a perfect combination.You can even go down to the sandy beach at this place,but we were on a tight schedule we did not go all the way down.
Cost:It will cost you around 2500 Rs per person, which includes food,drink,transfer within Island and fast boat.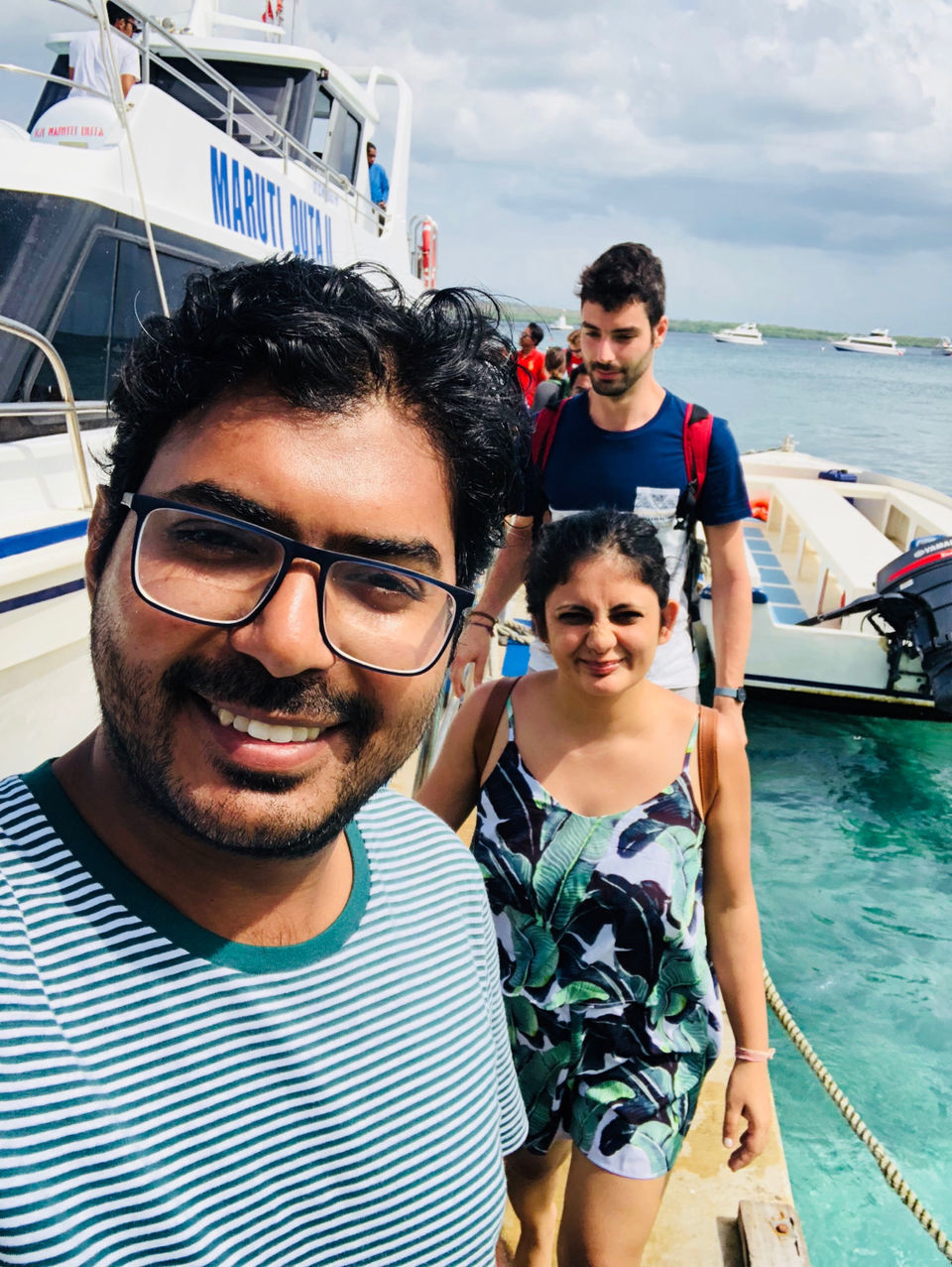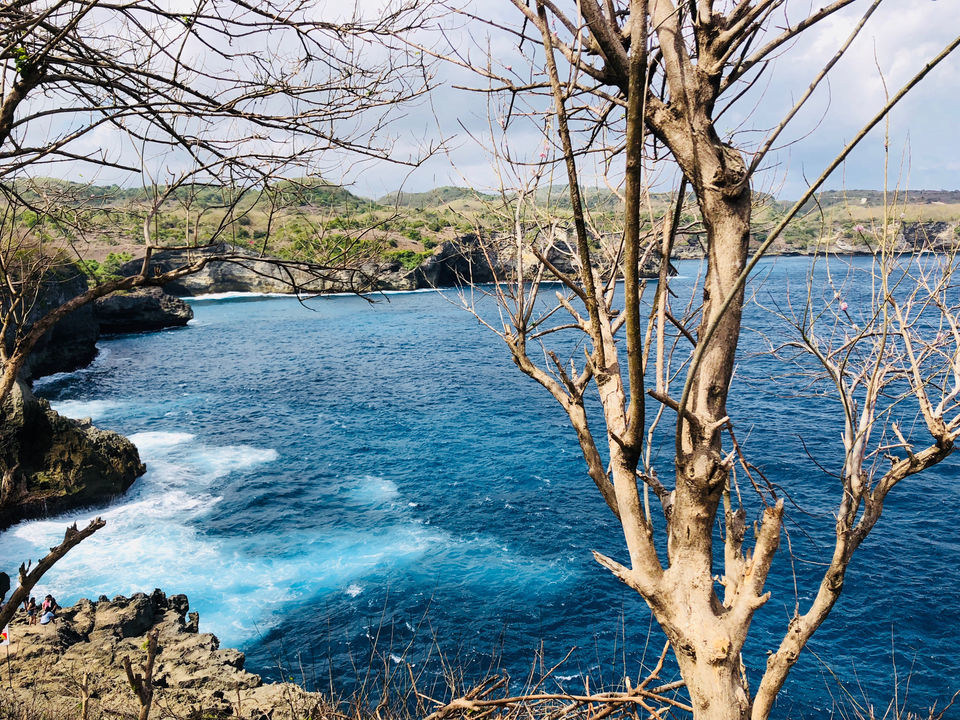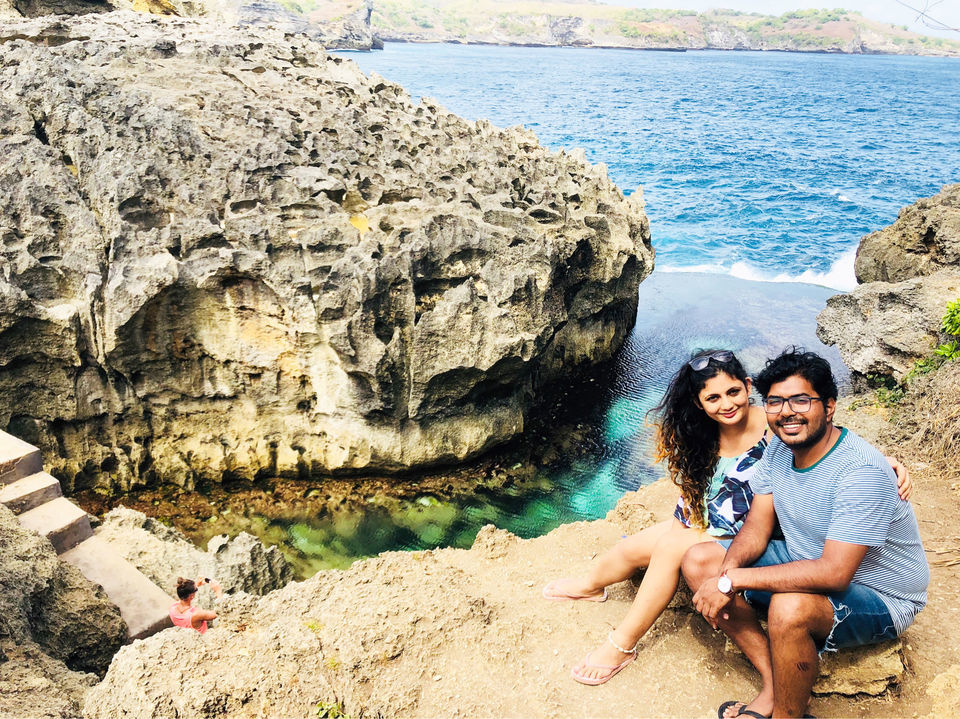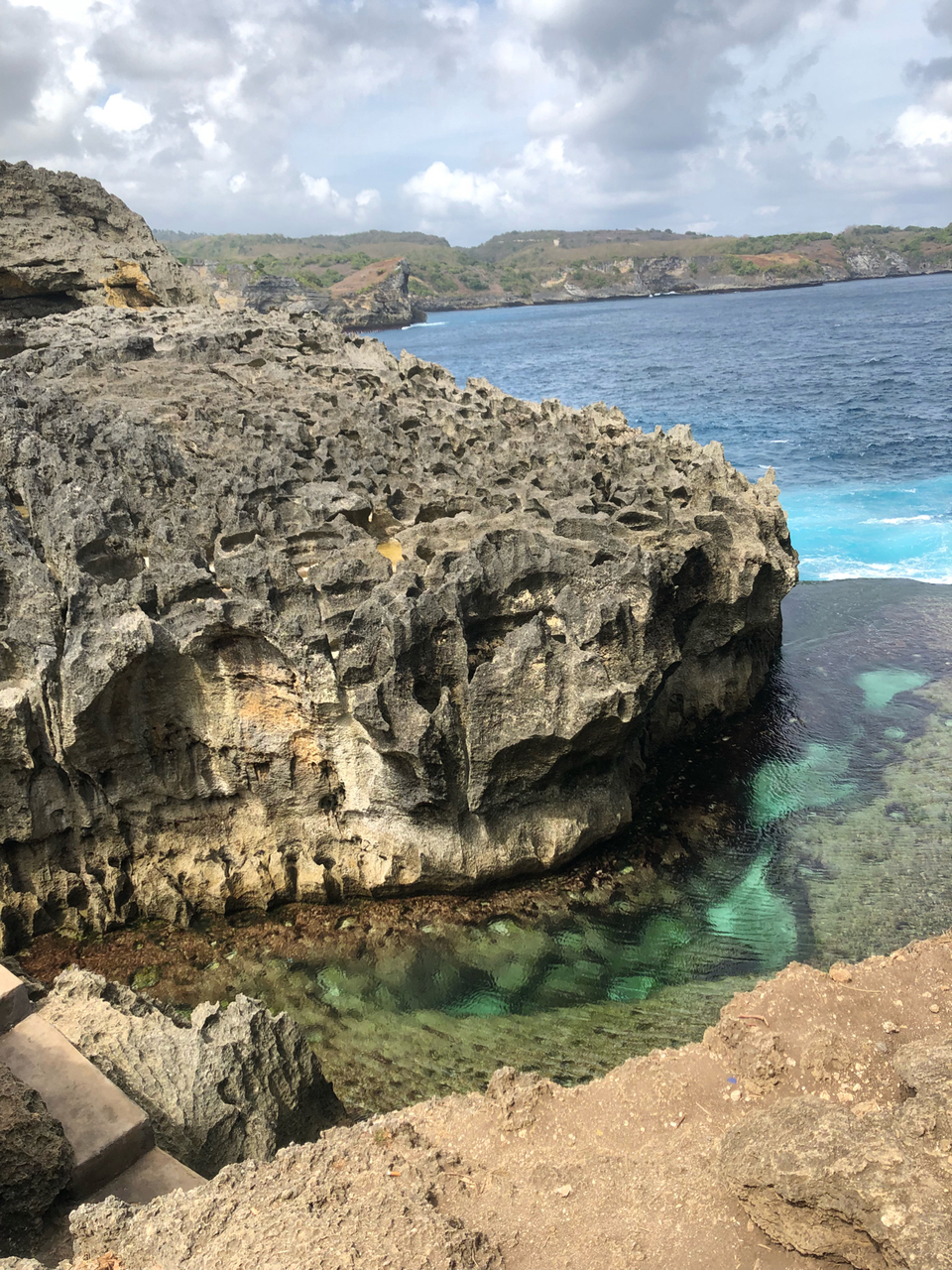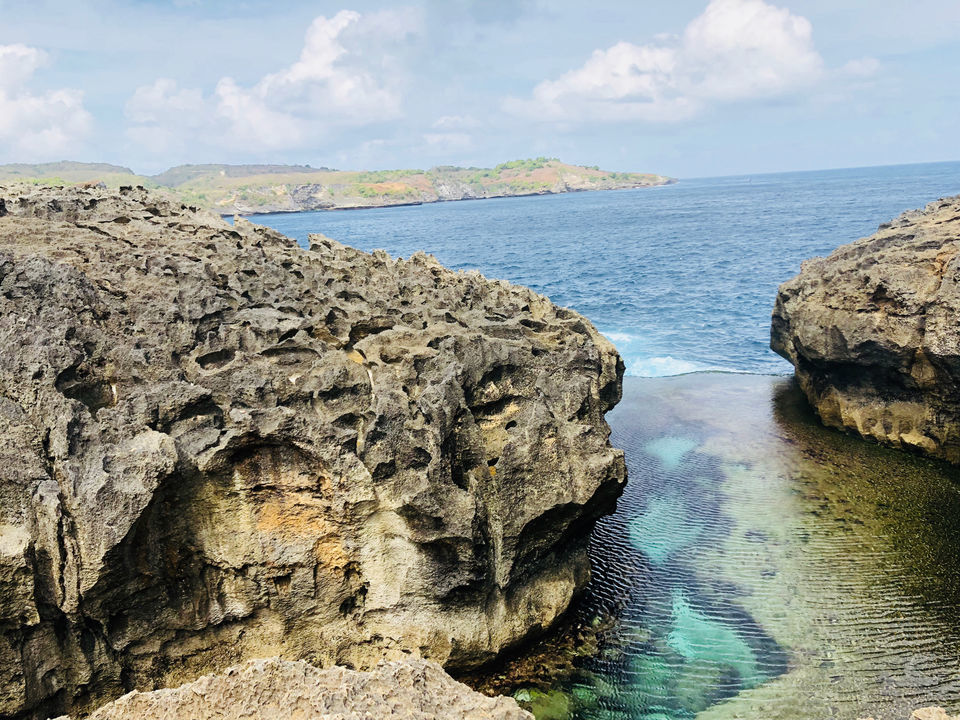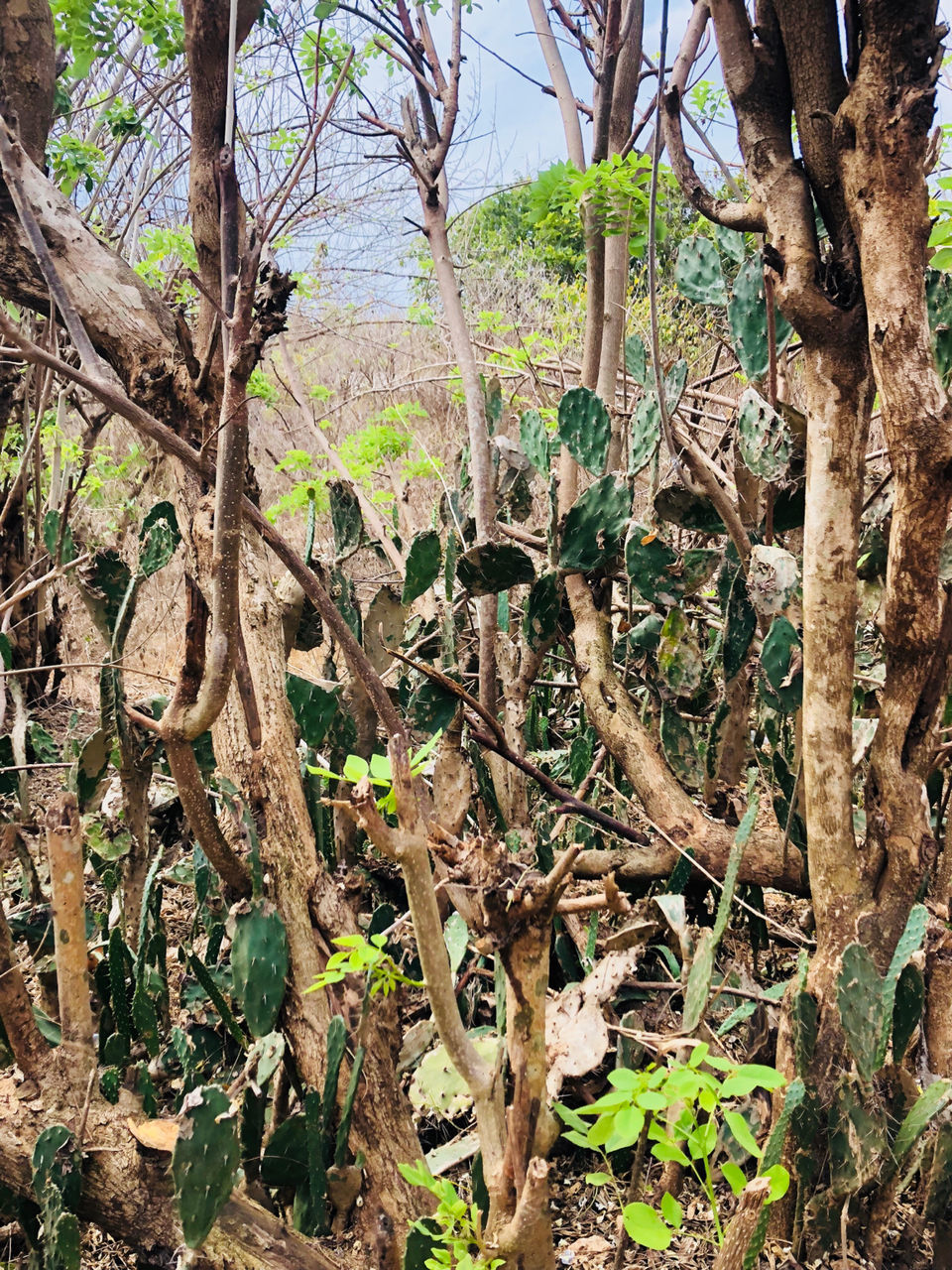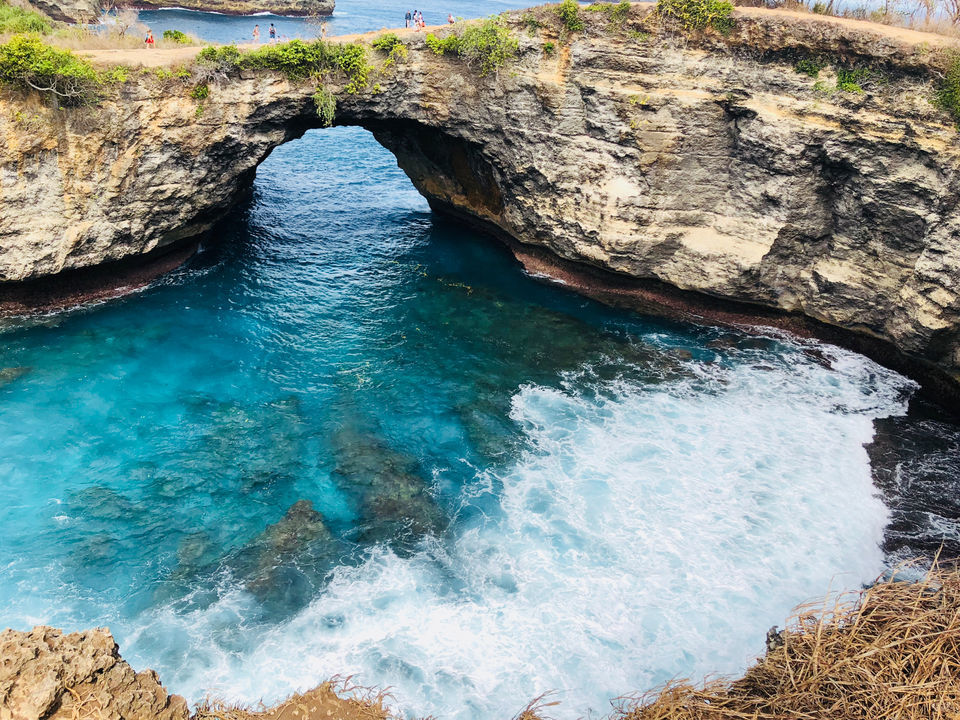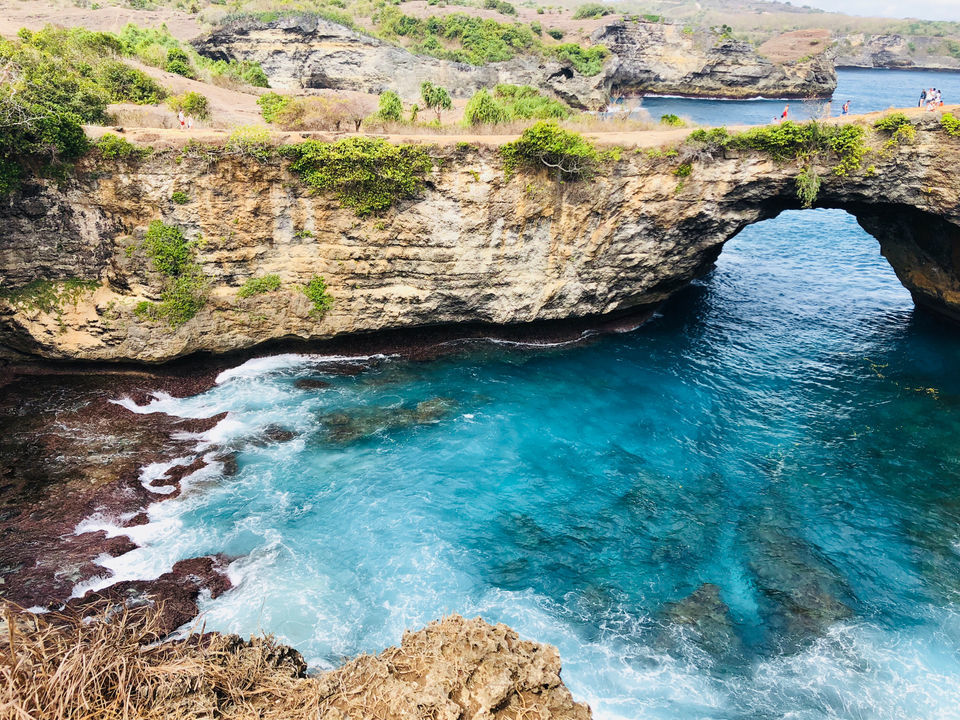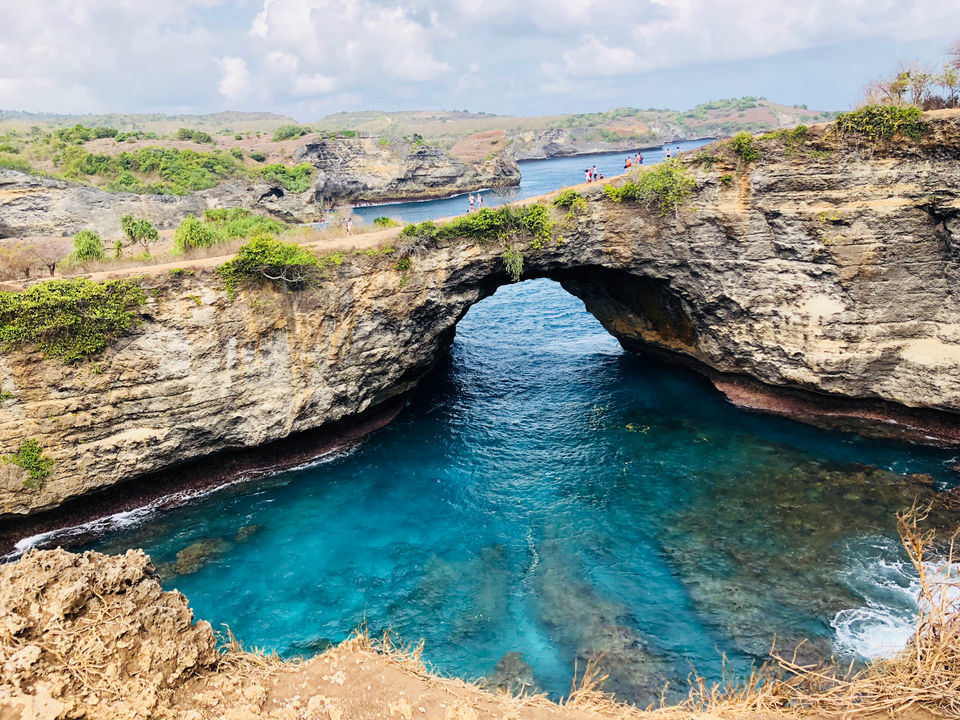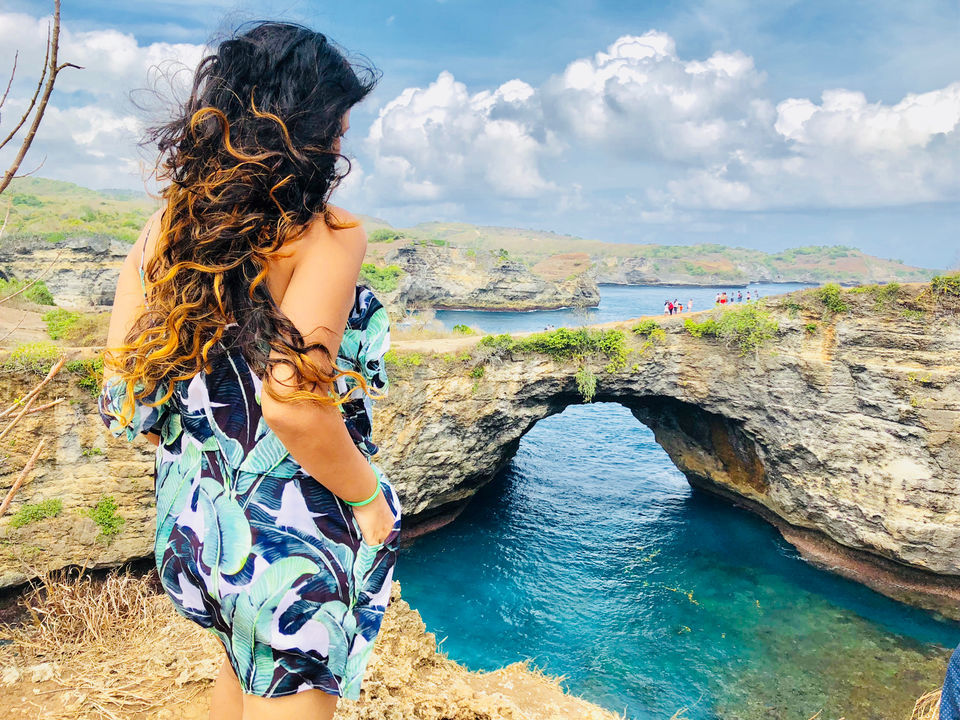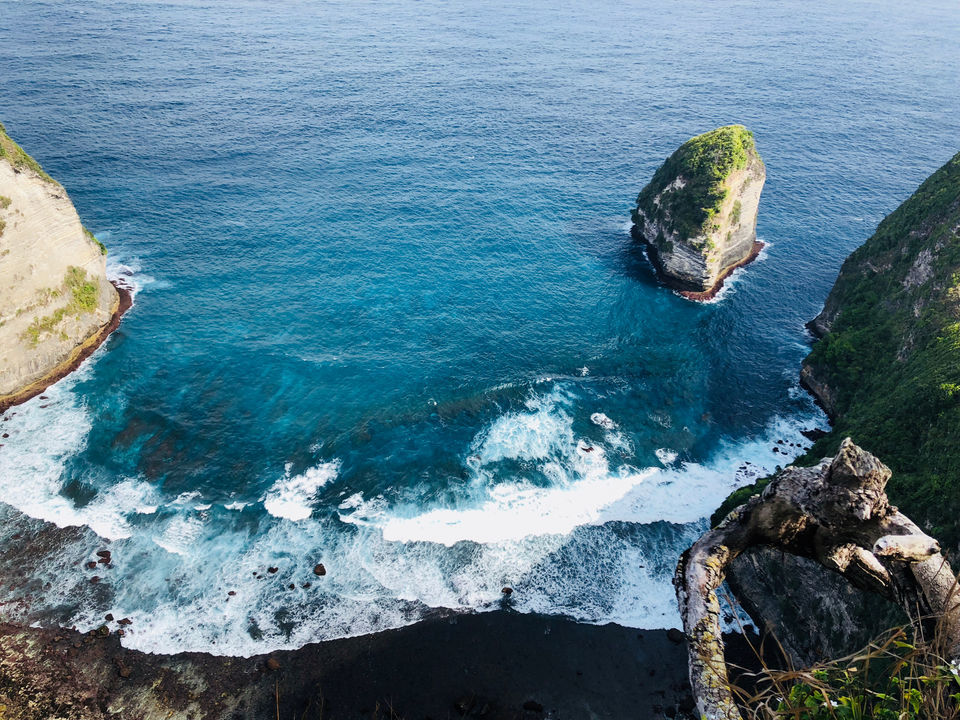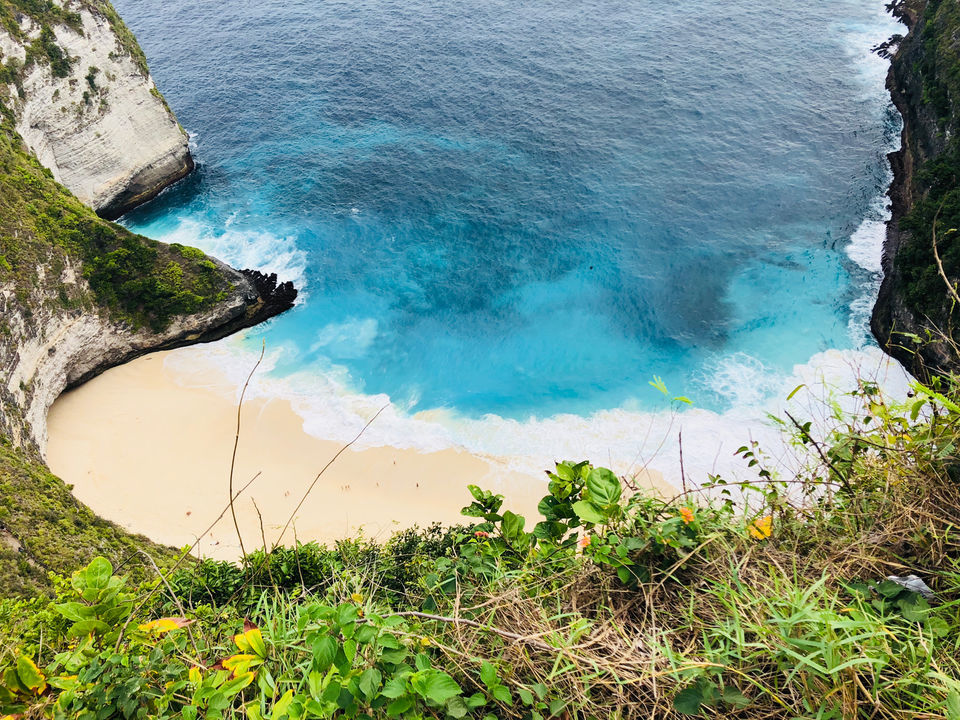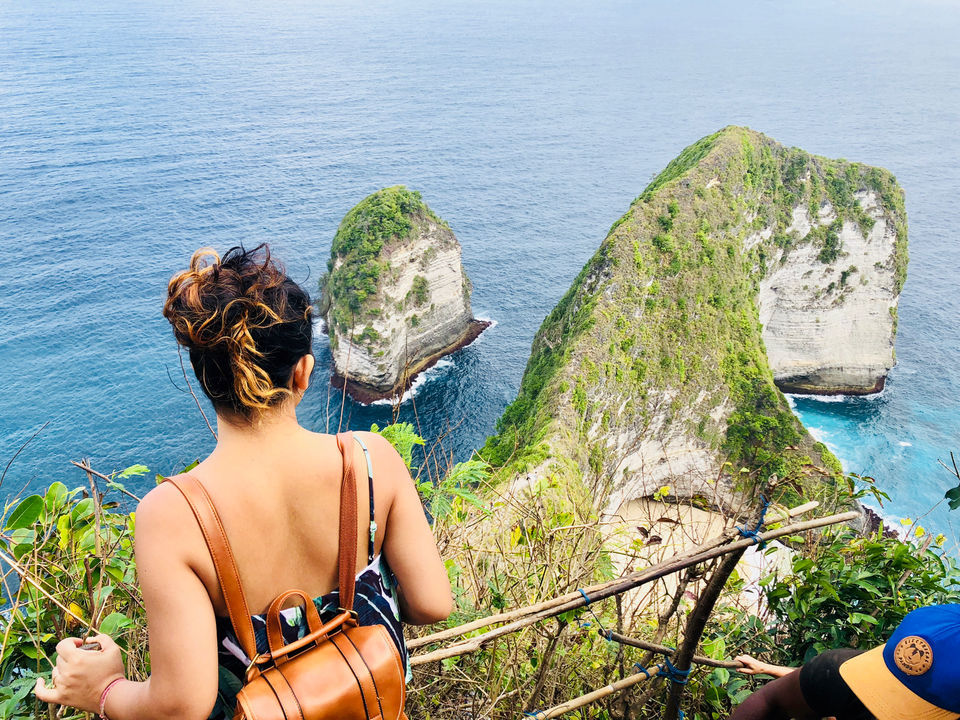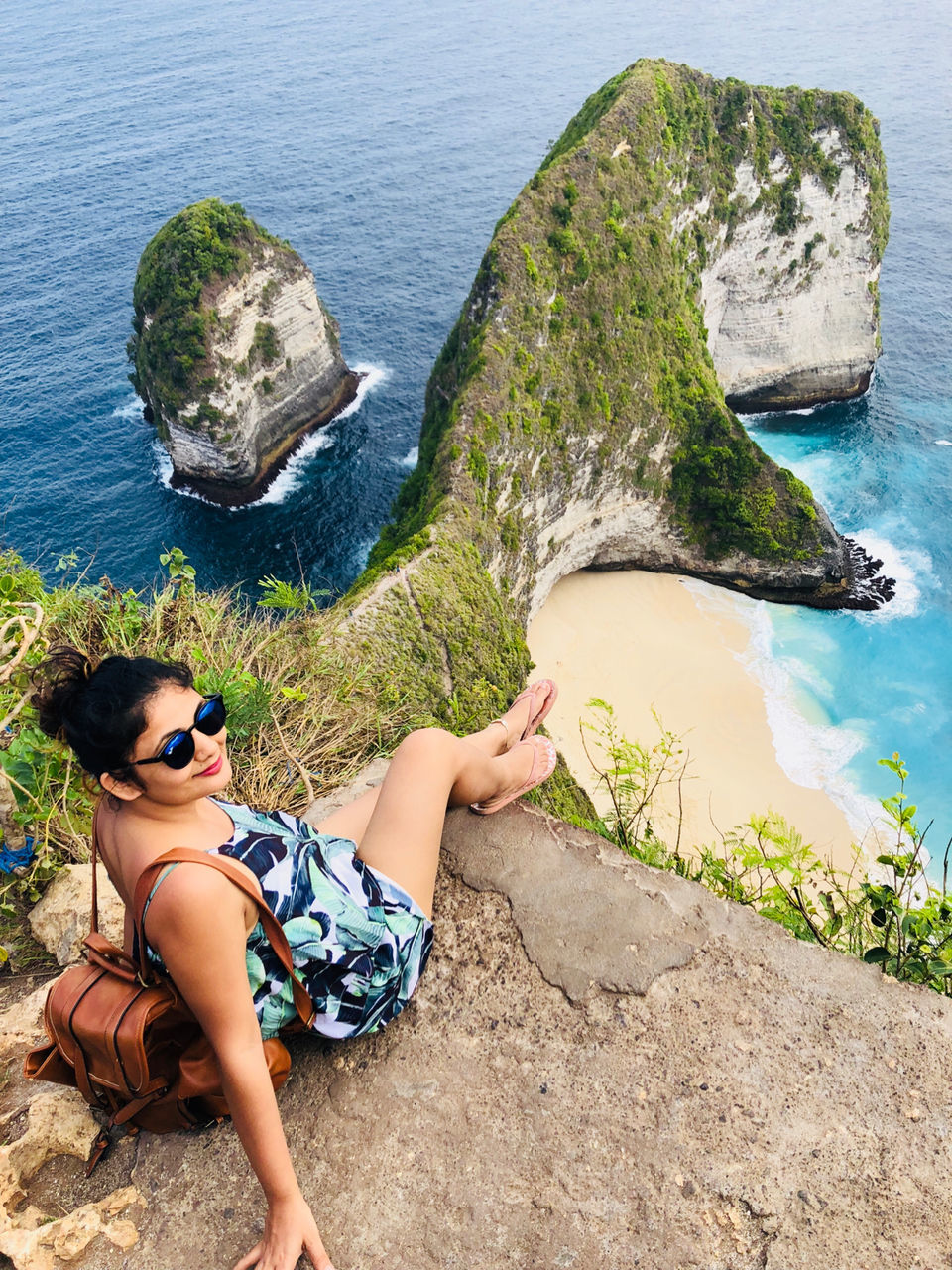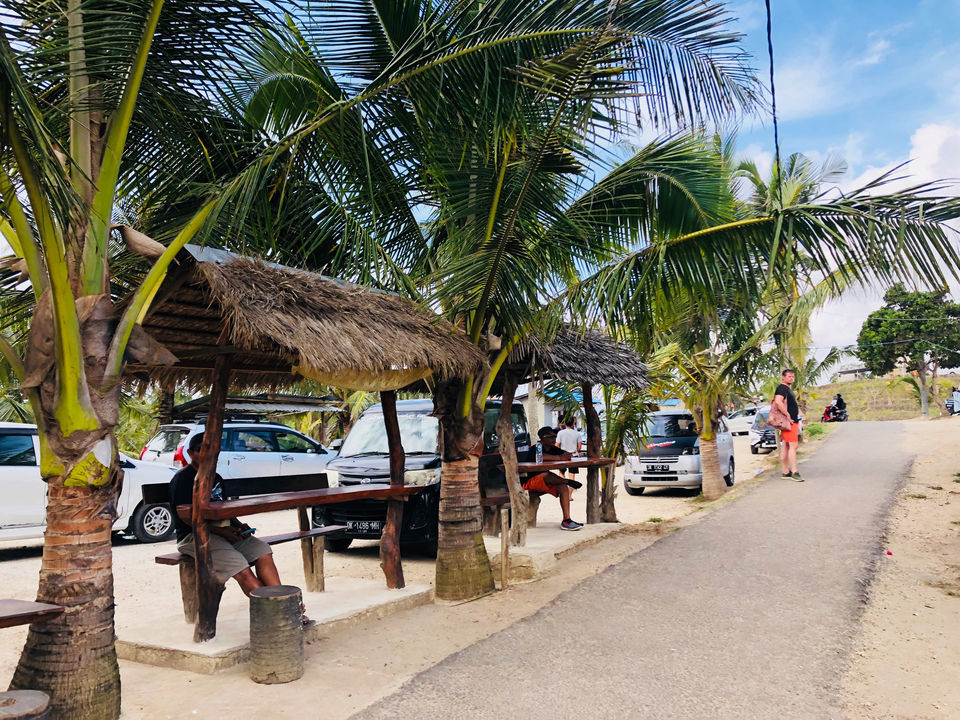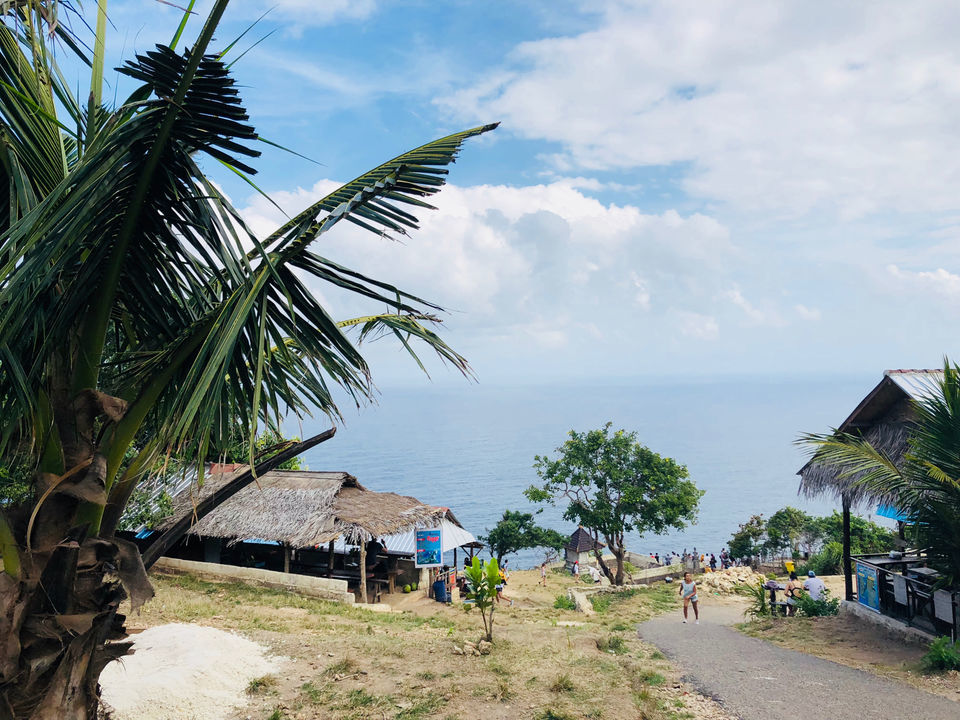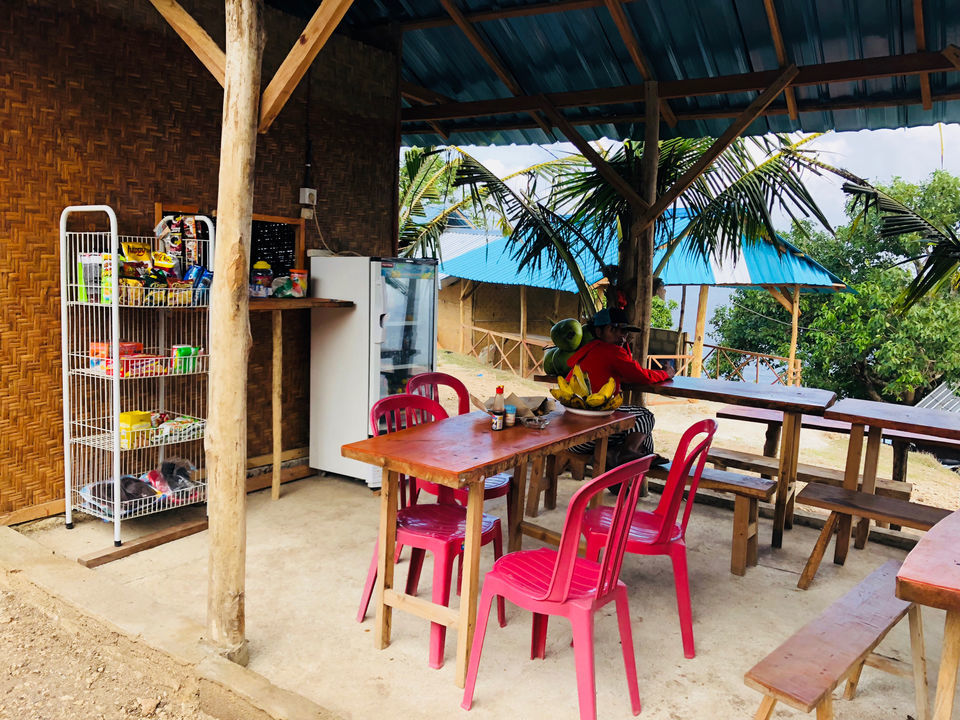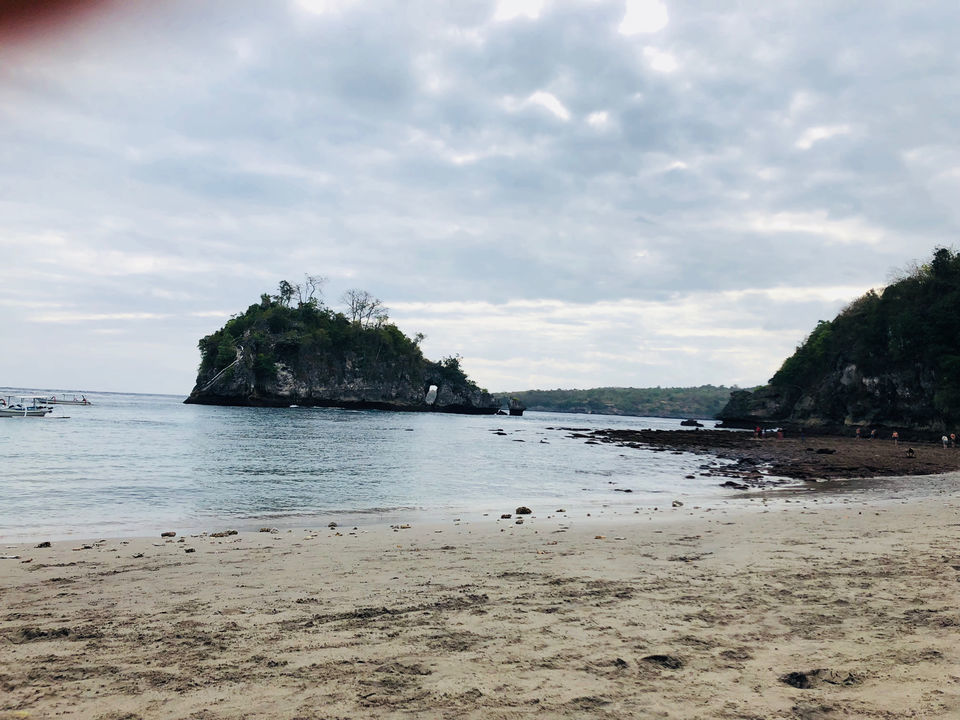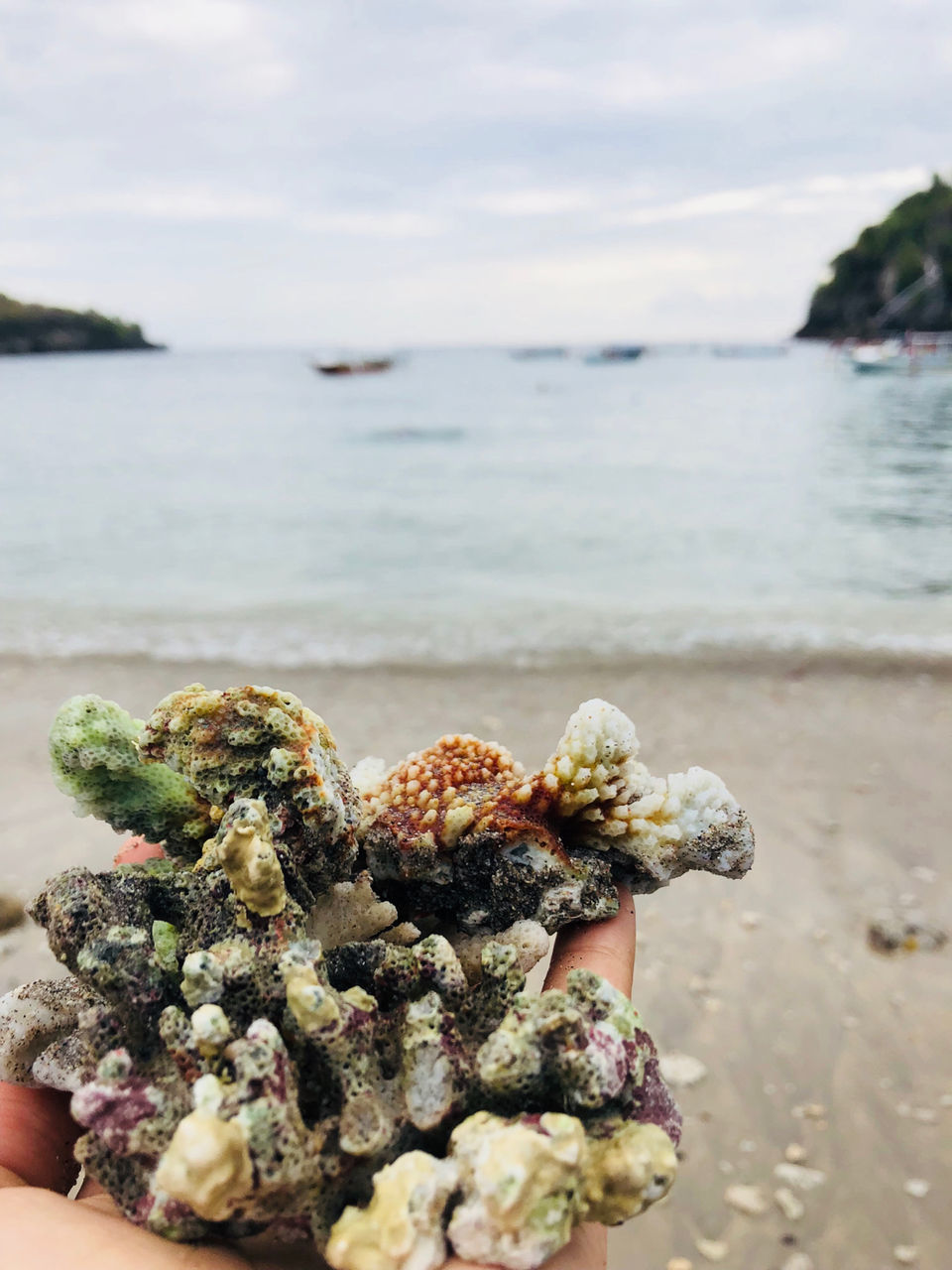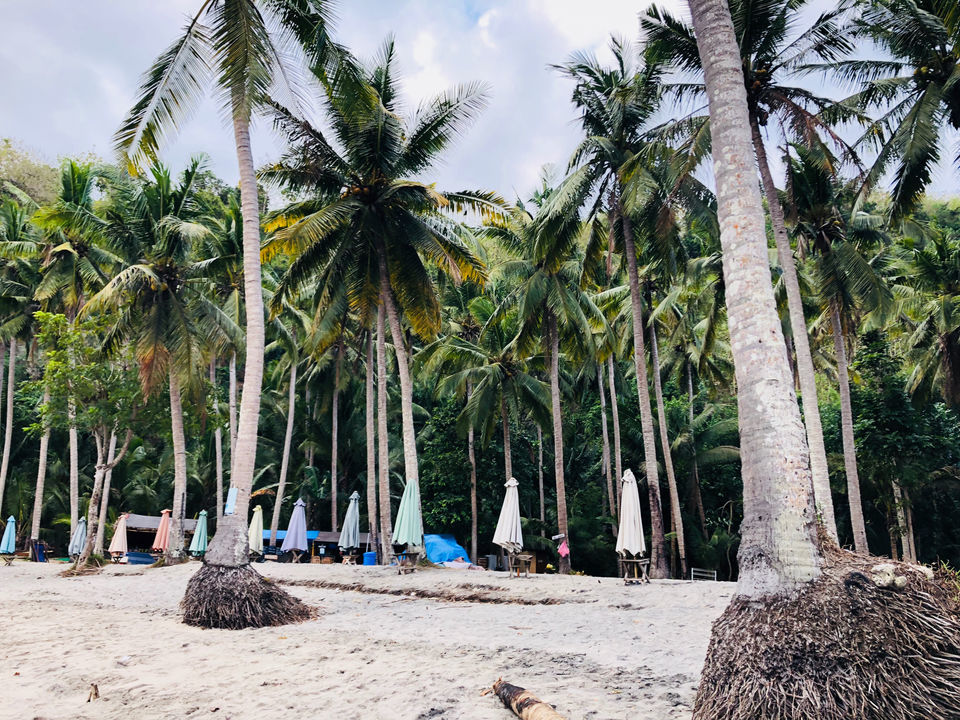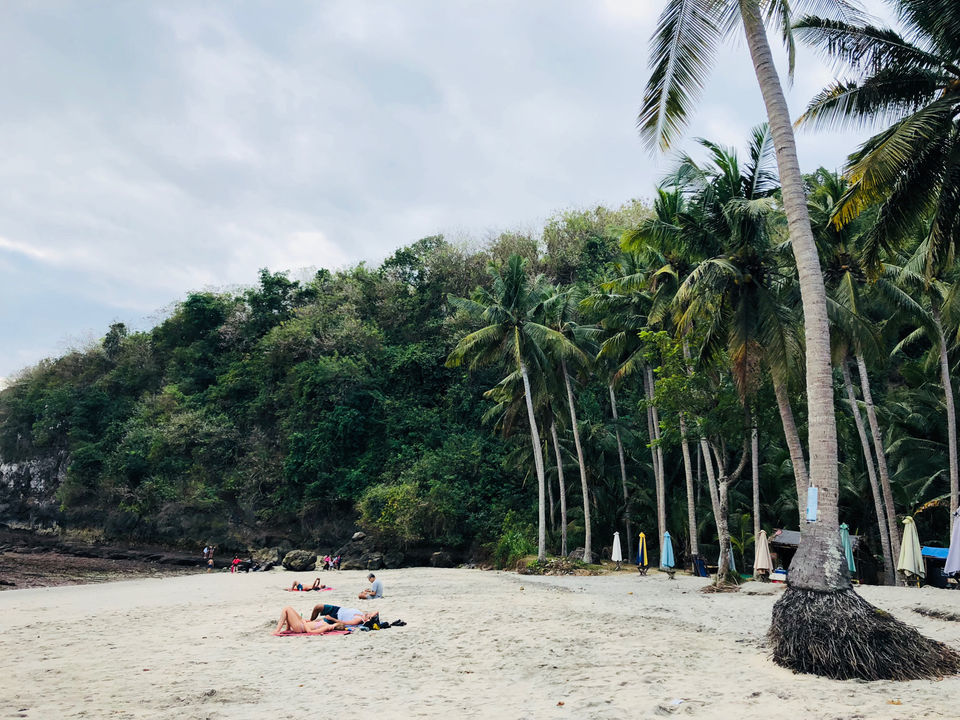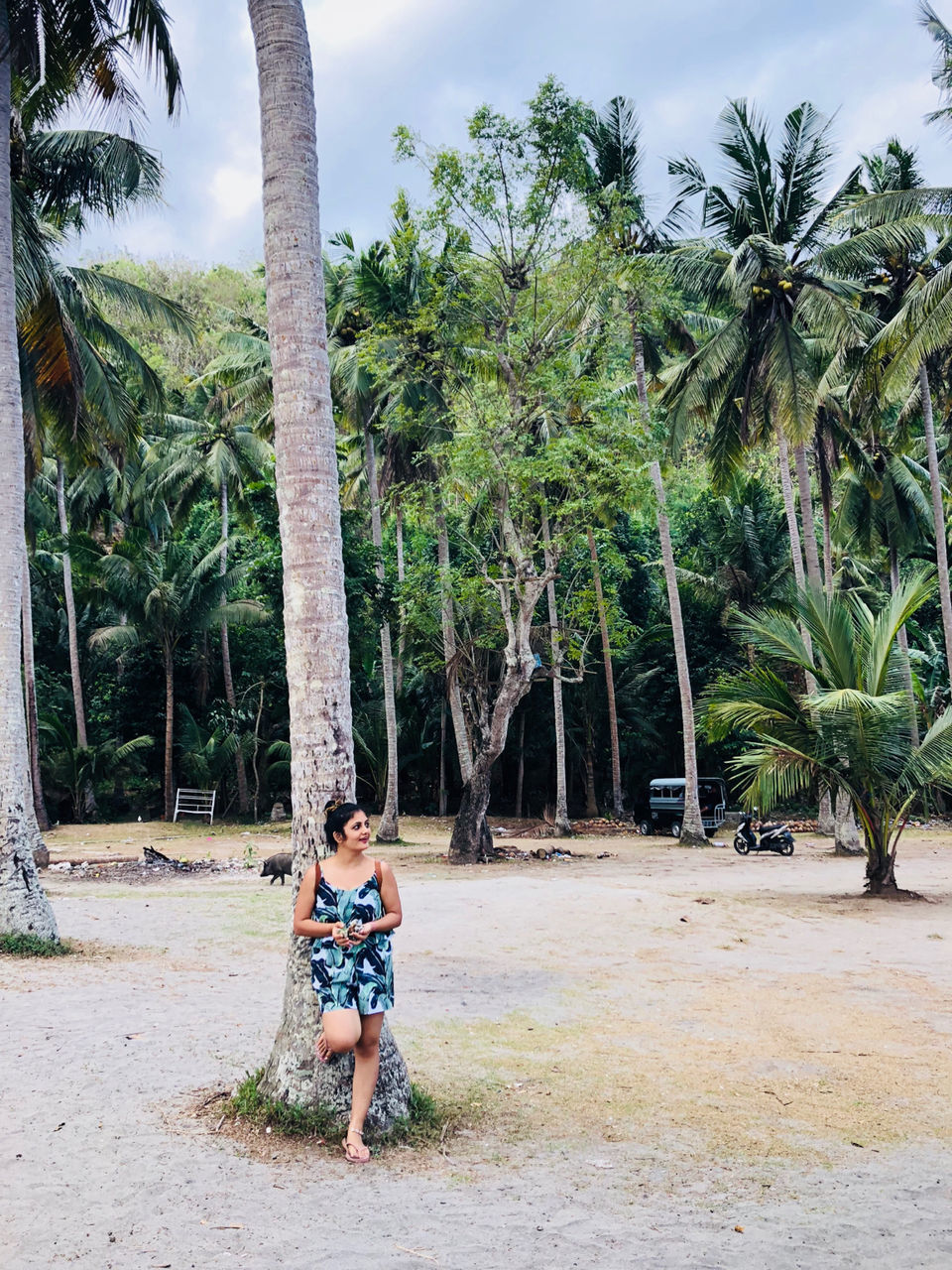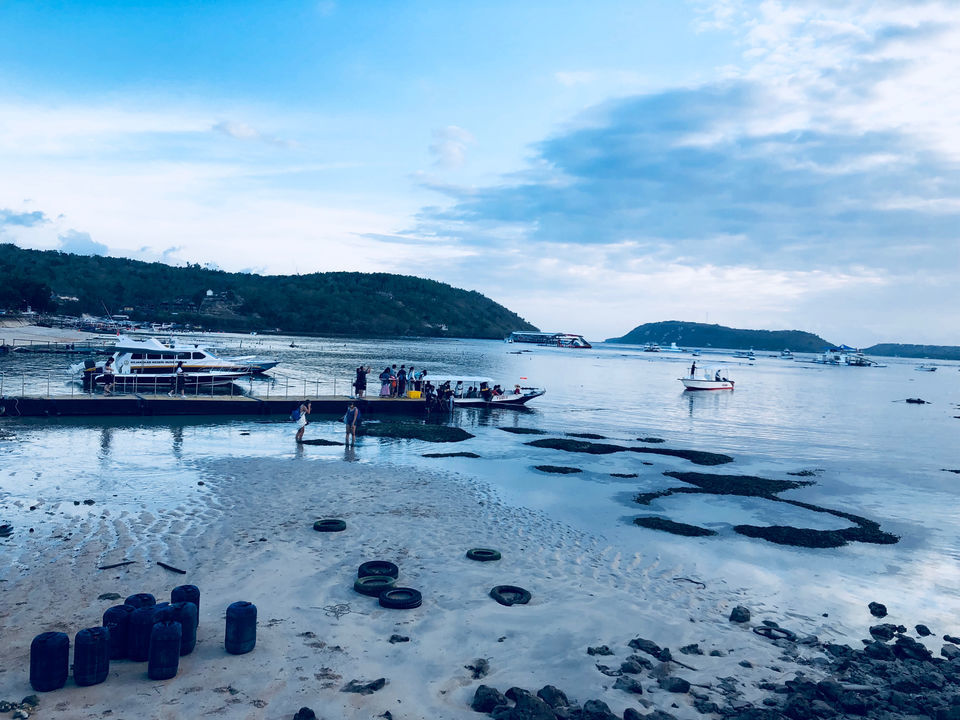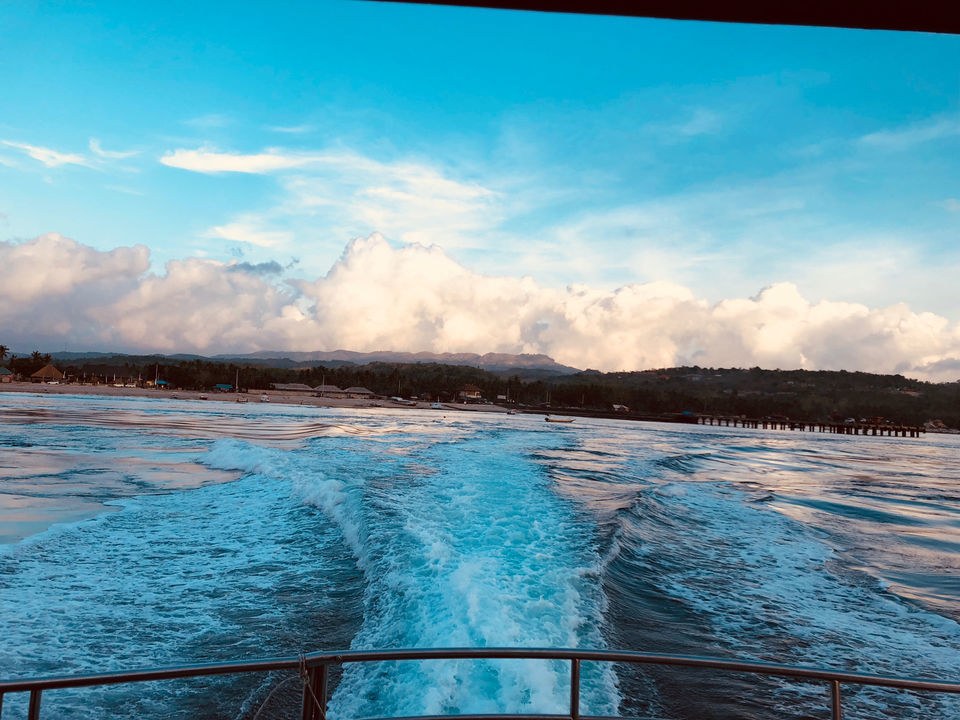 Next morning, I woke up early and tried my hands at baking with the help of owner's cook. We had left ourselves completely free as it was our last day in Bali,just took a Spa and then visited the famous' Clean Canteen 'cafe.Clean Canteen is popular for its wide spread of Vegan, Vegetarian and Non vegetarian food. You must enjoy the Paradise bowl while you are in this beautiful paradise island.Finally,after lots of shopping we packed our bags with heavy heavy and really heavy ♥️.Bali is a lifetime experience.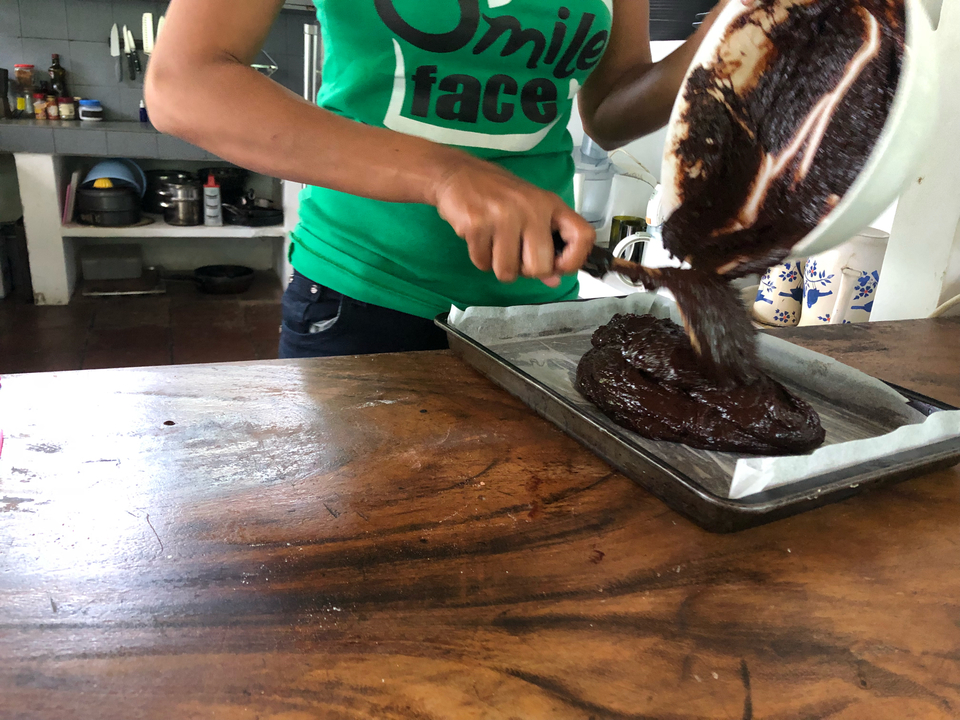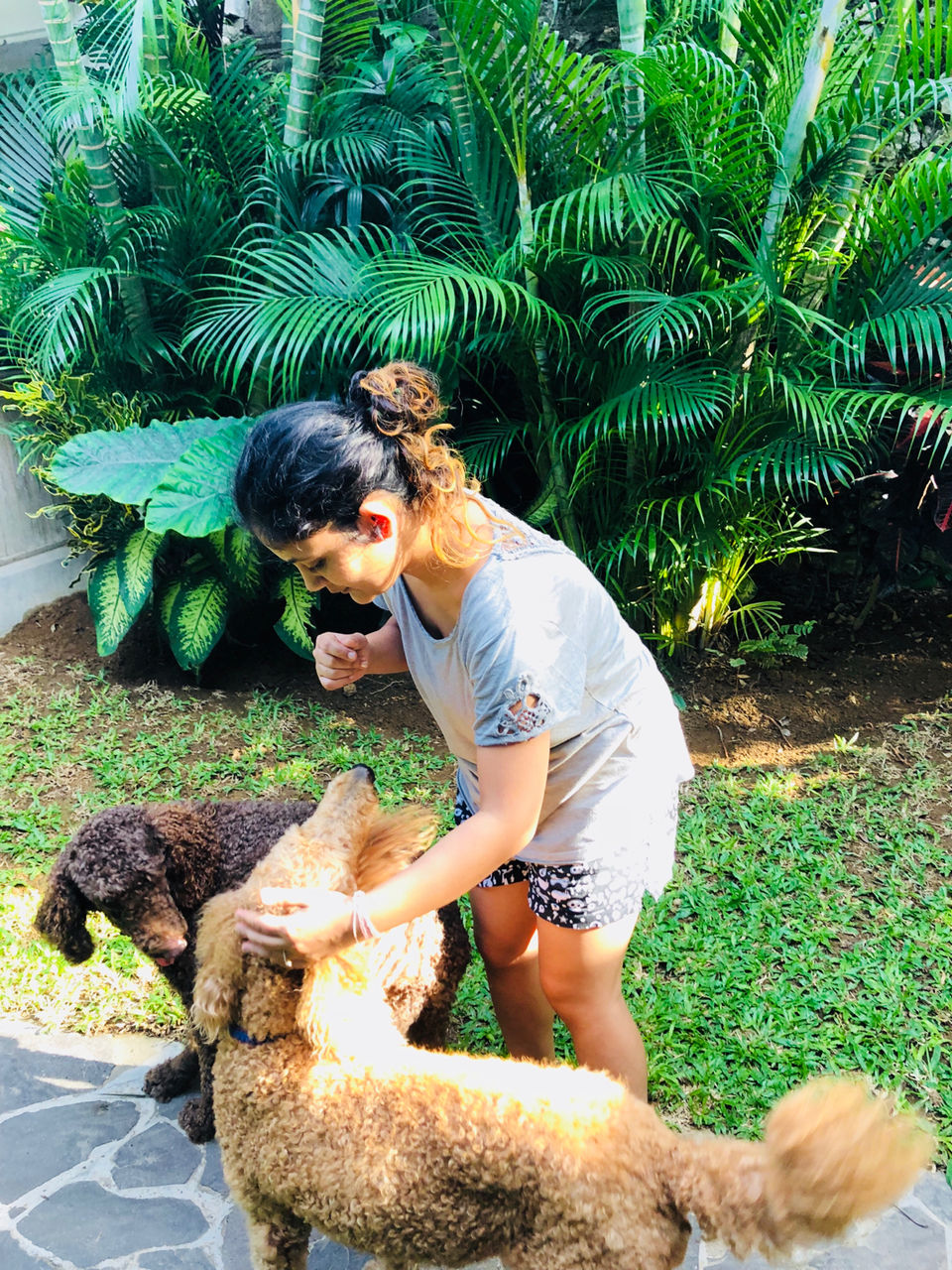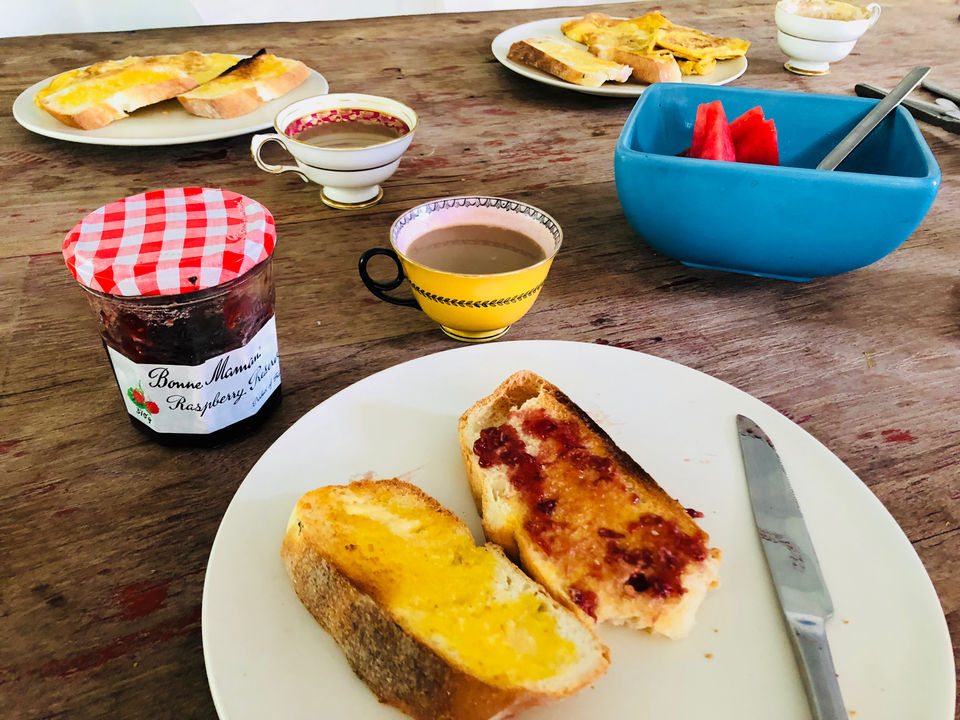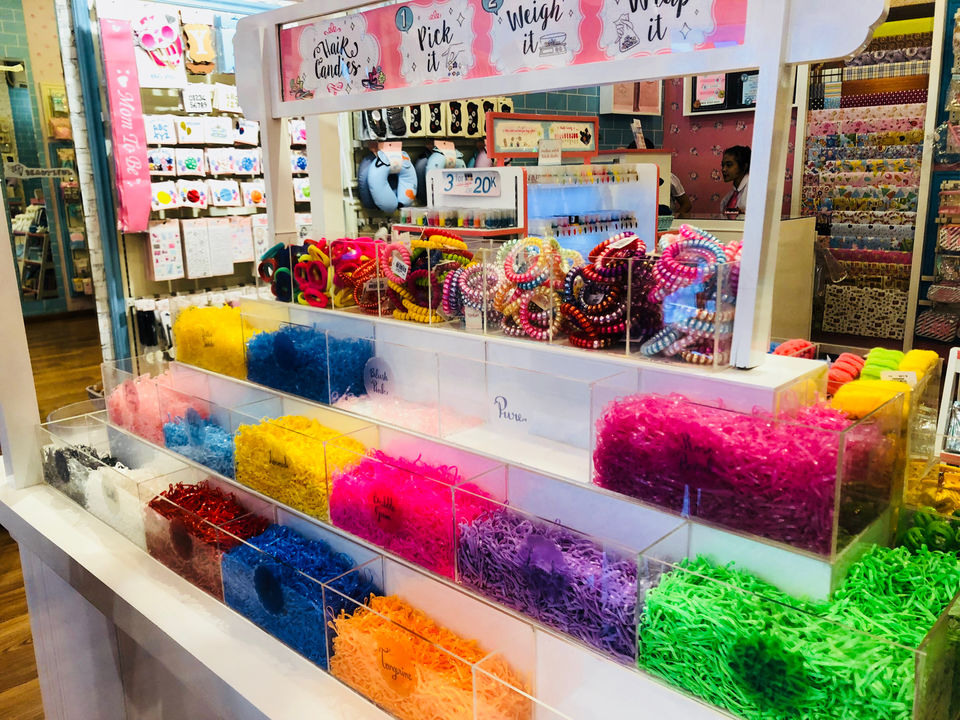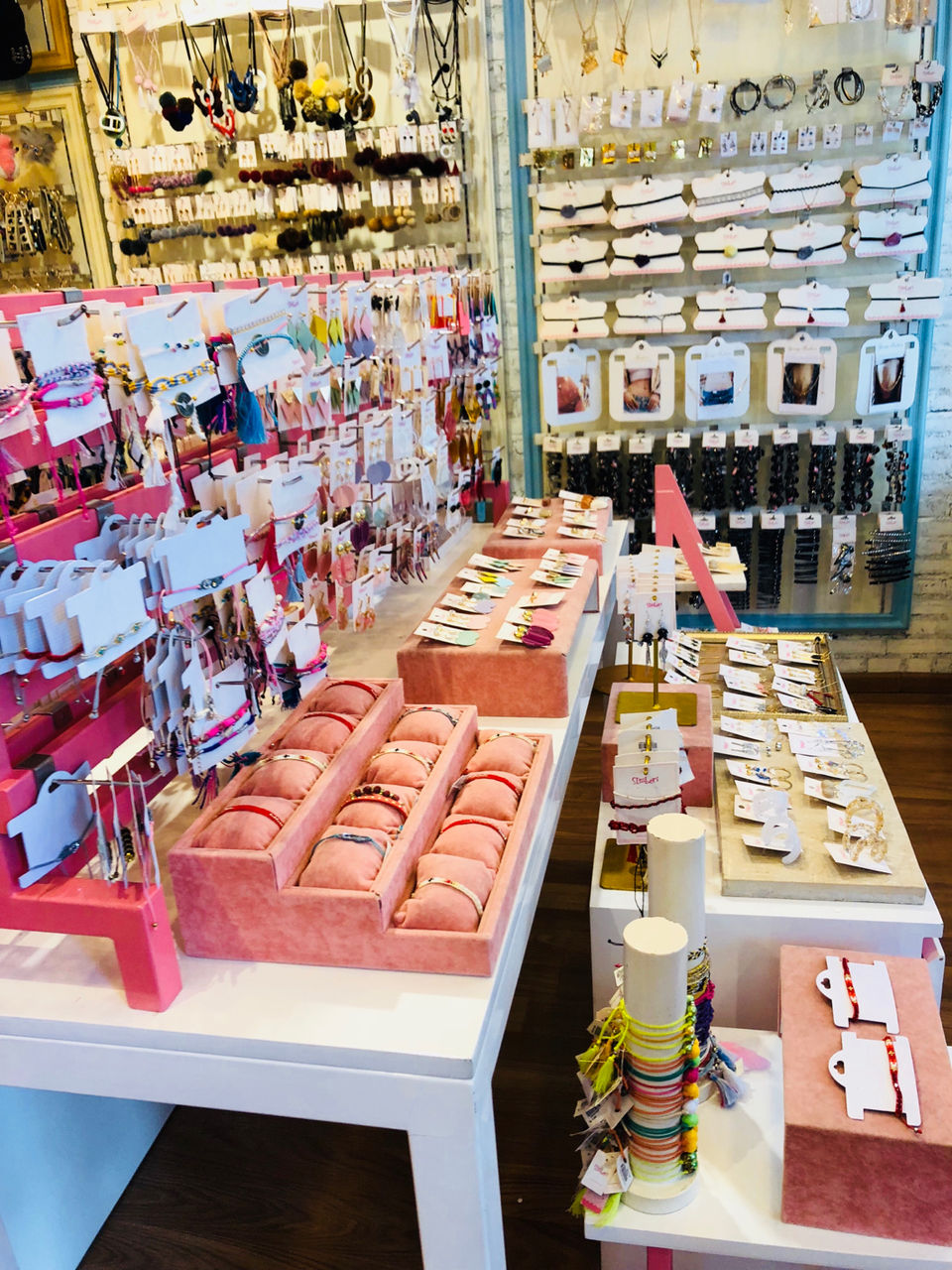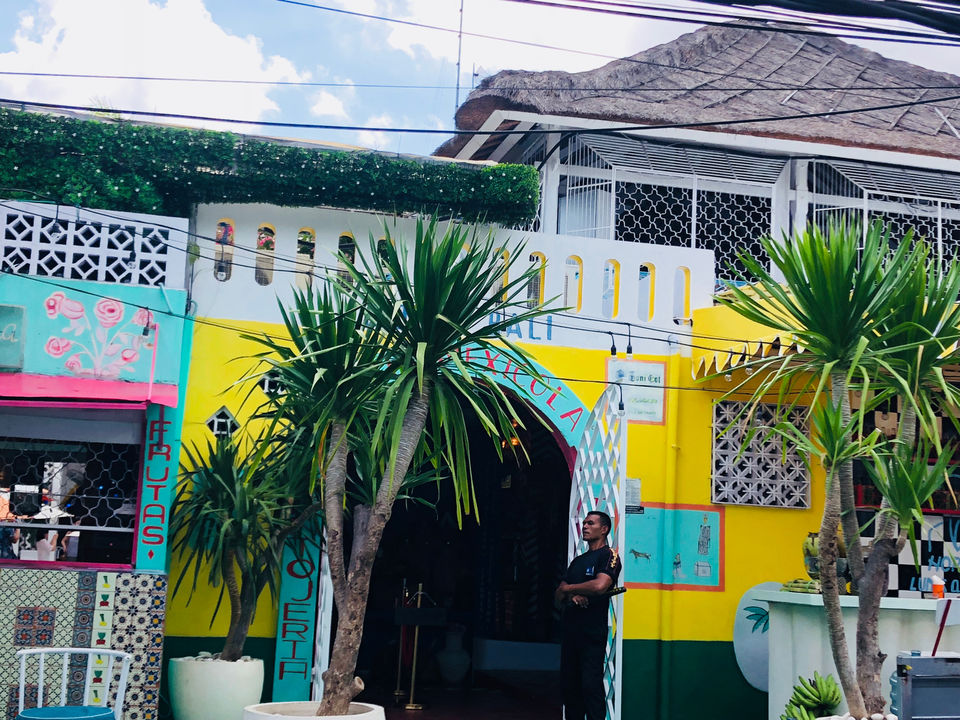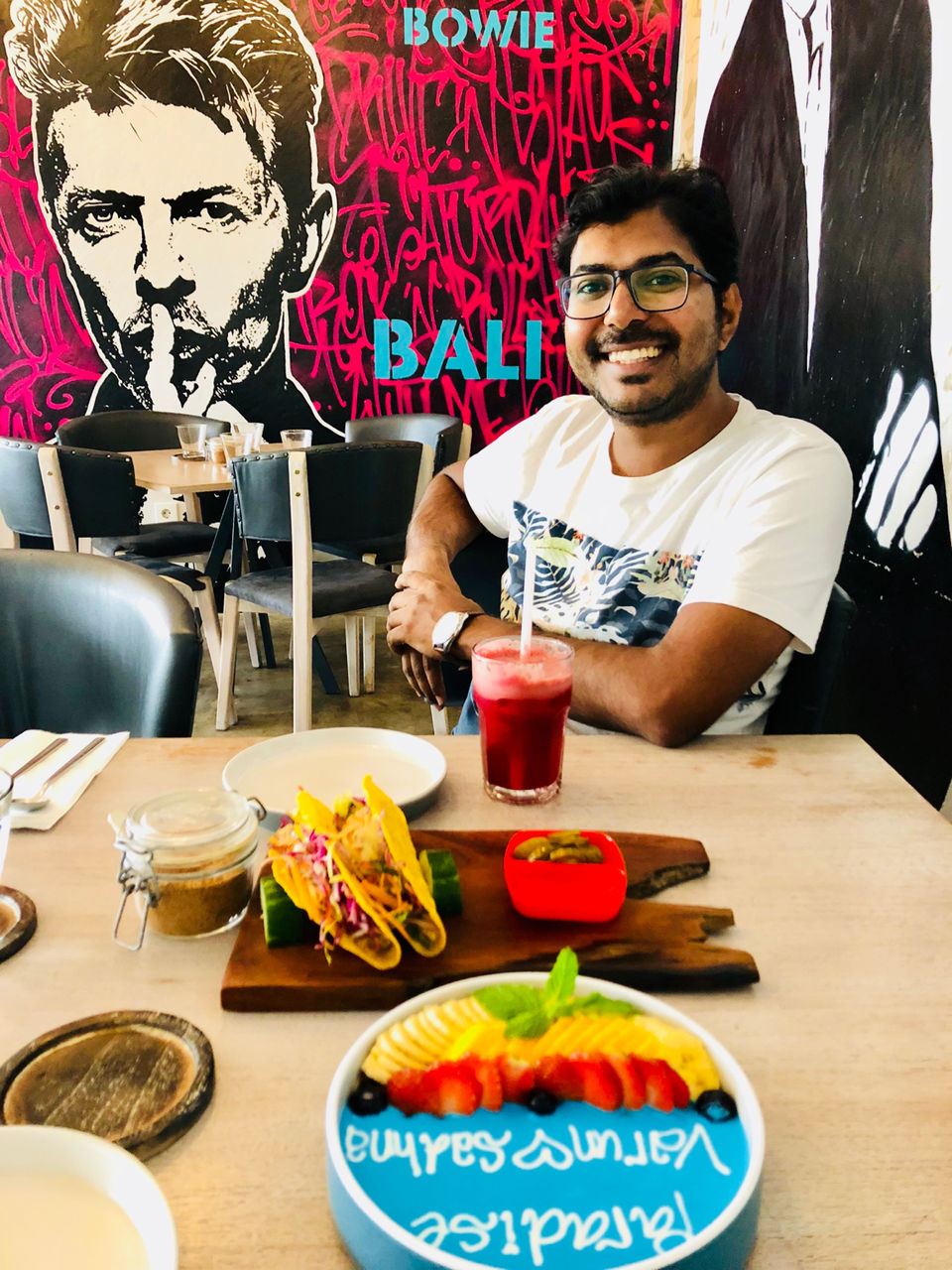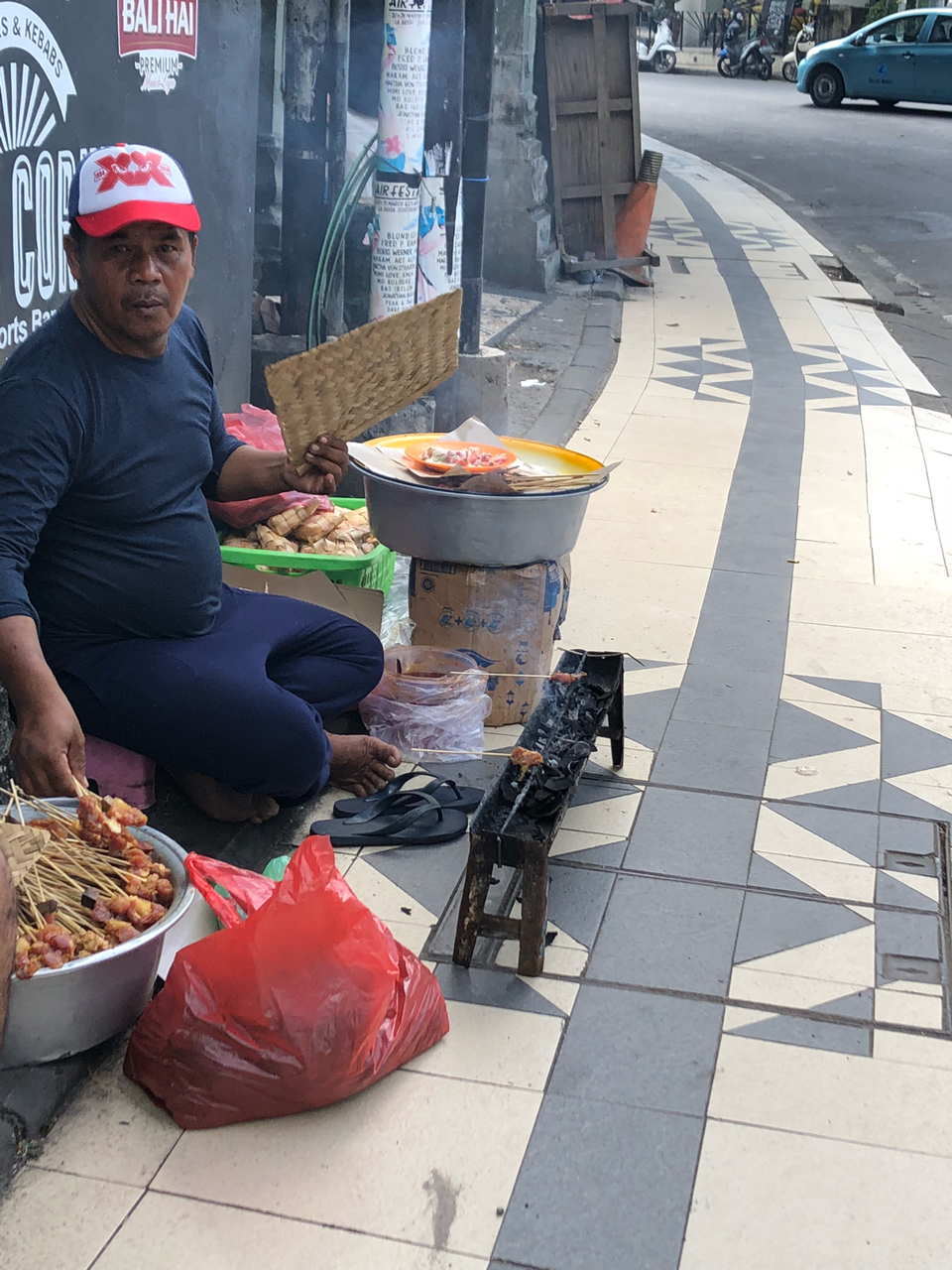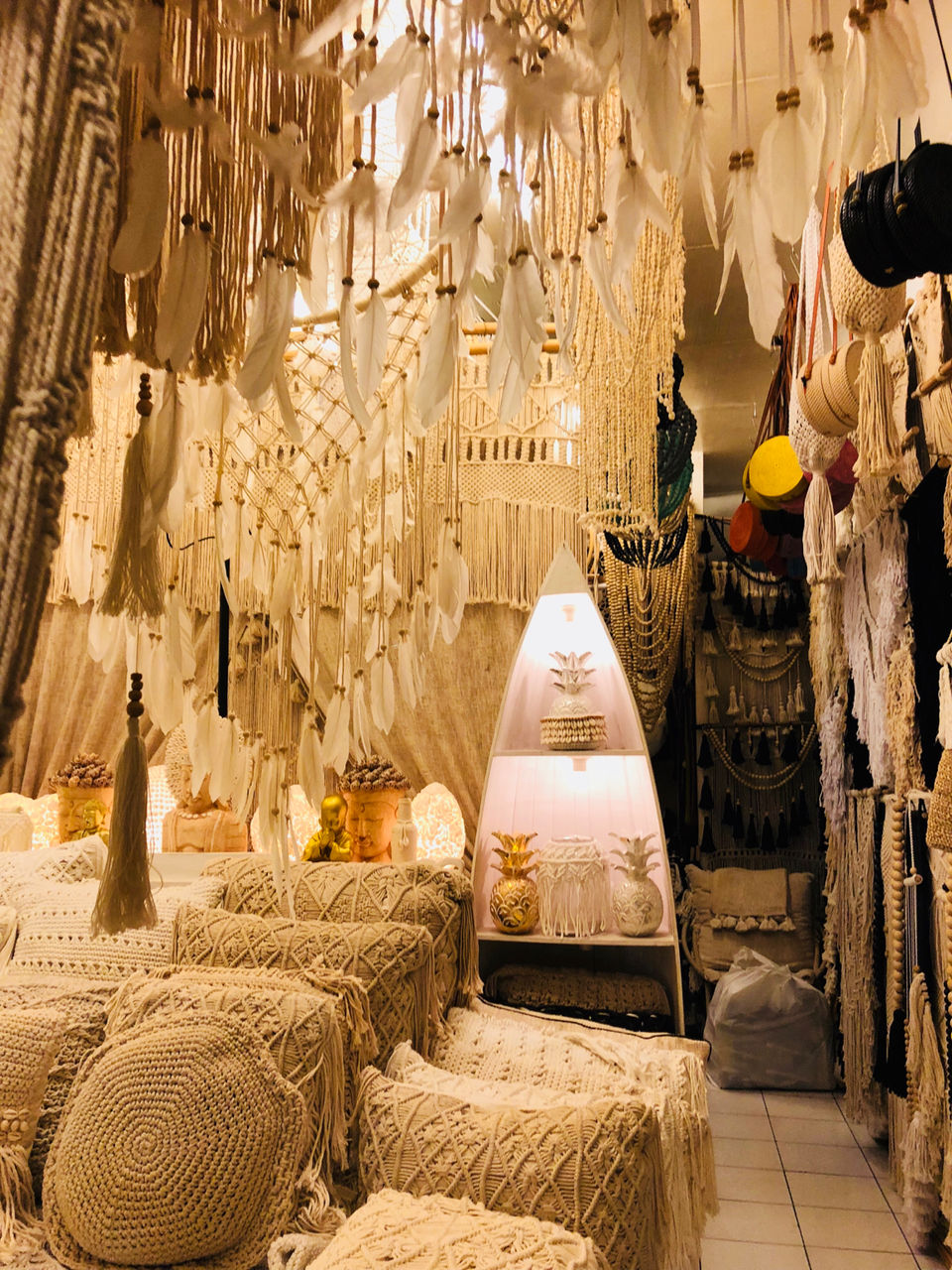 #Bali #Ubud #Travel#Java #Volcano #Honeymoon destination #Indonesia #Tripoto #Budget #Nusa Penida #friends #bohemian