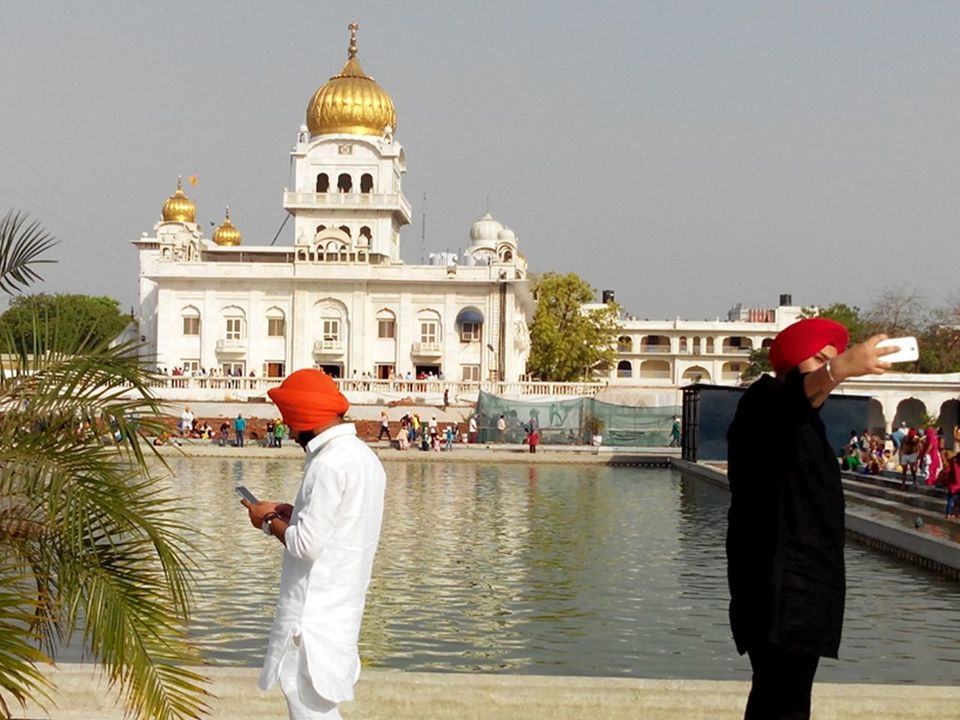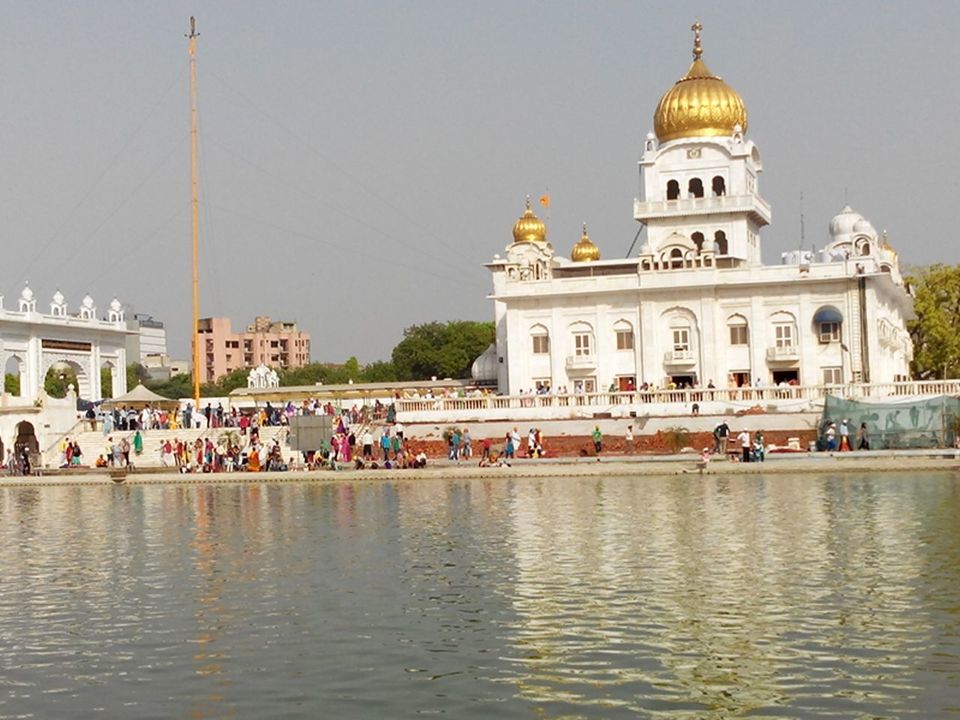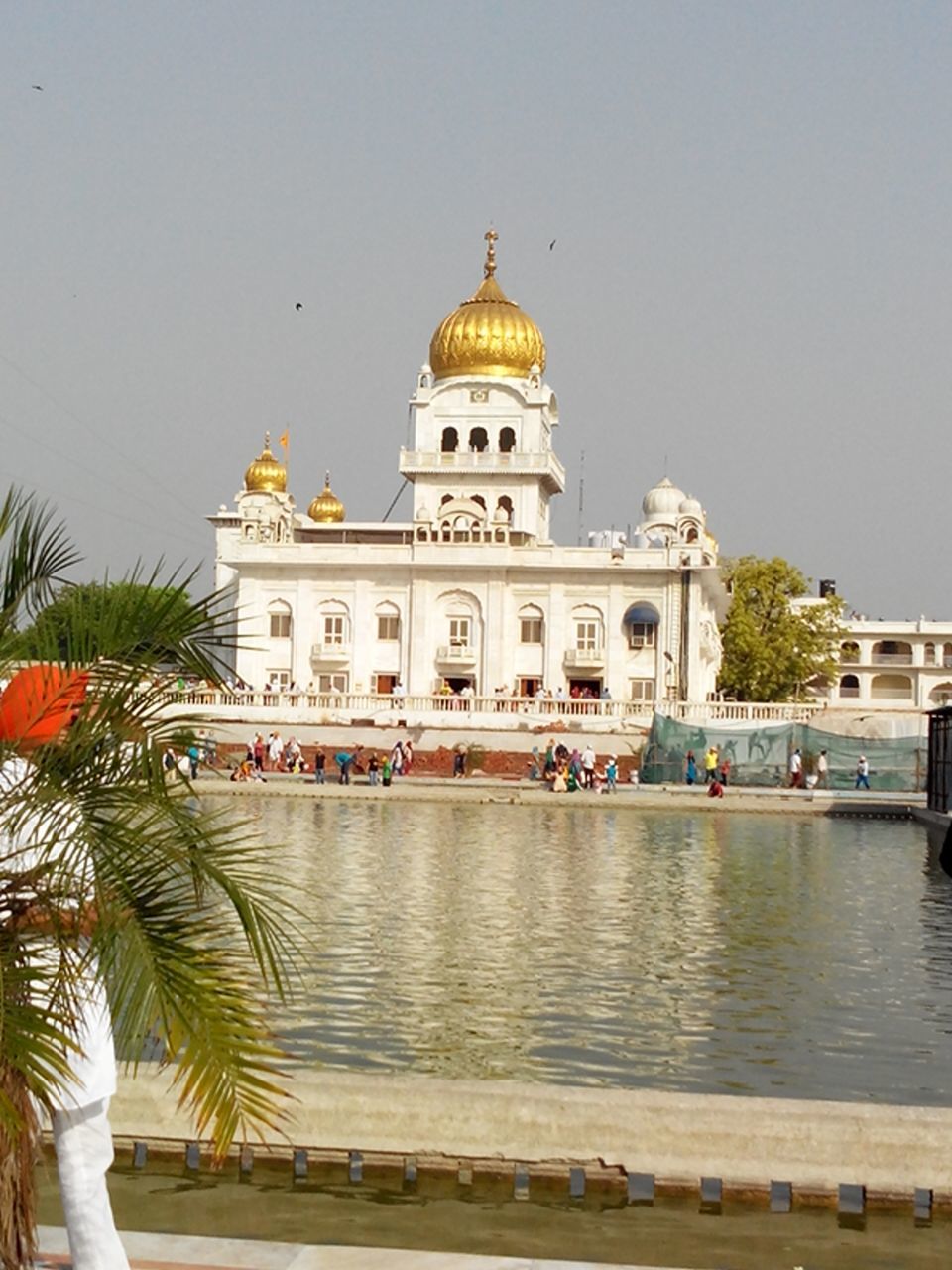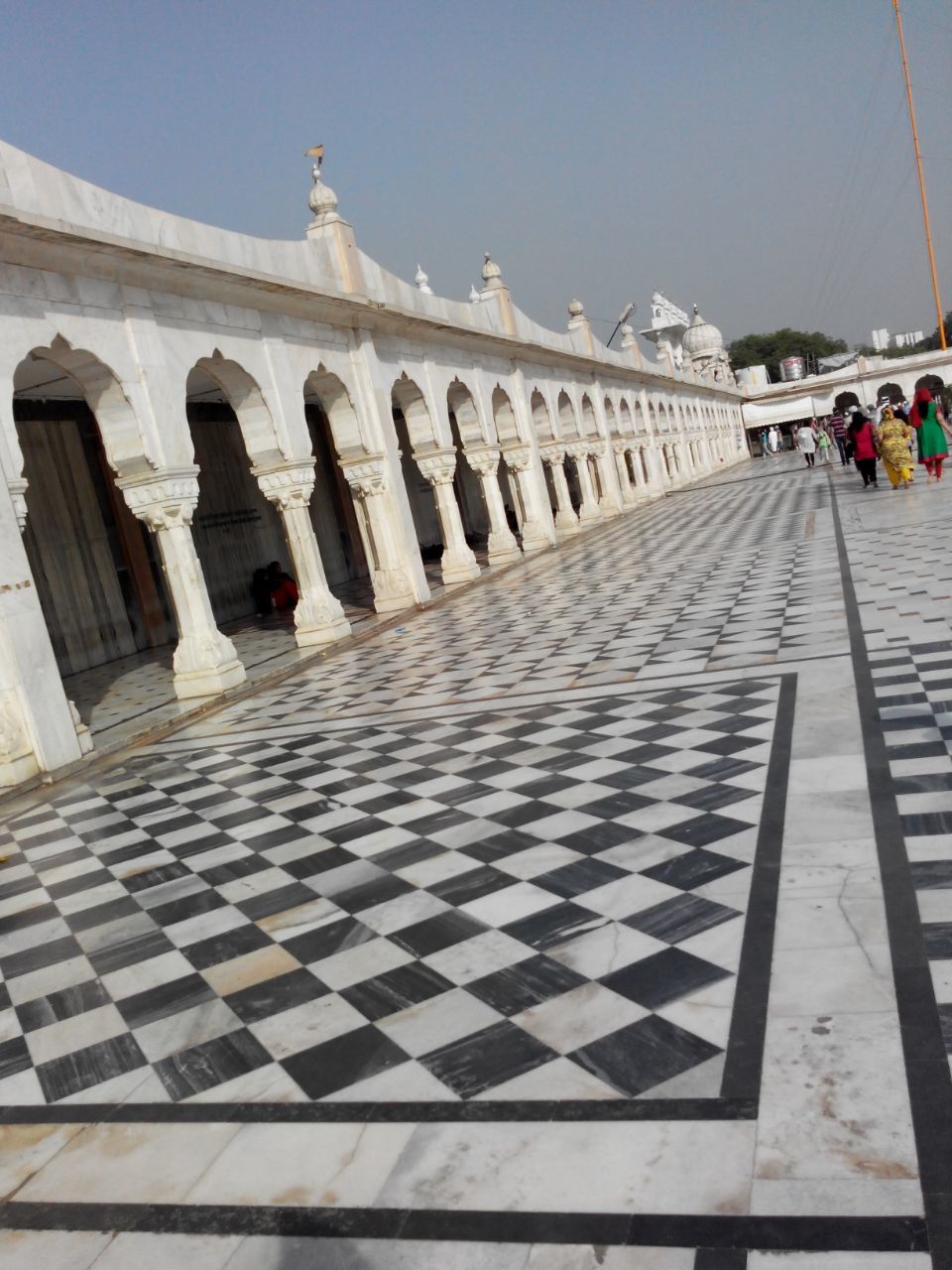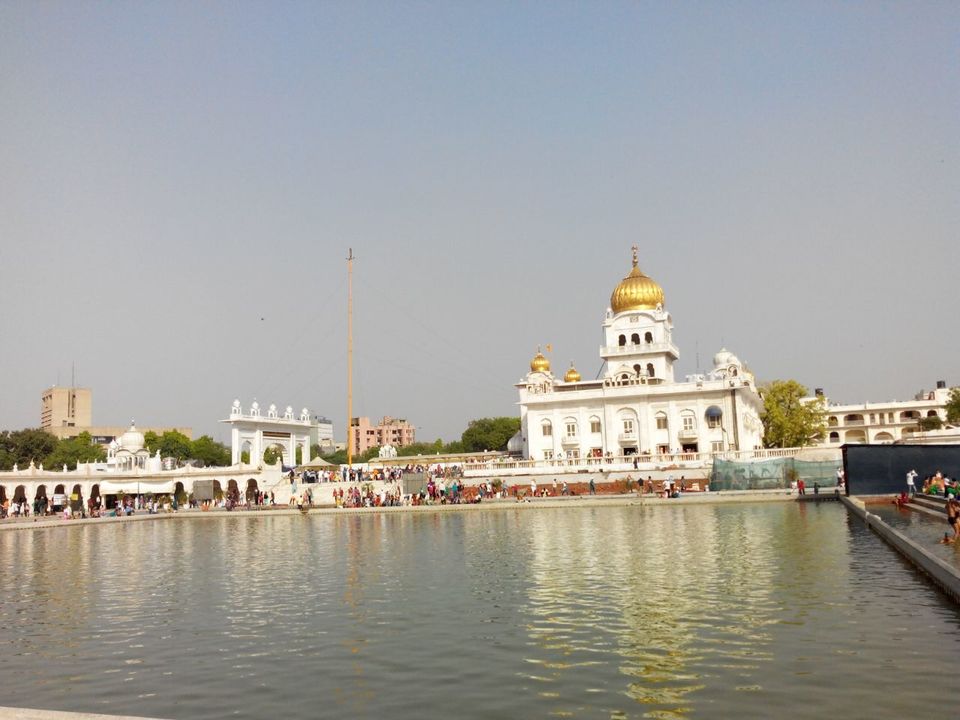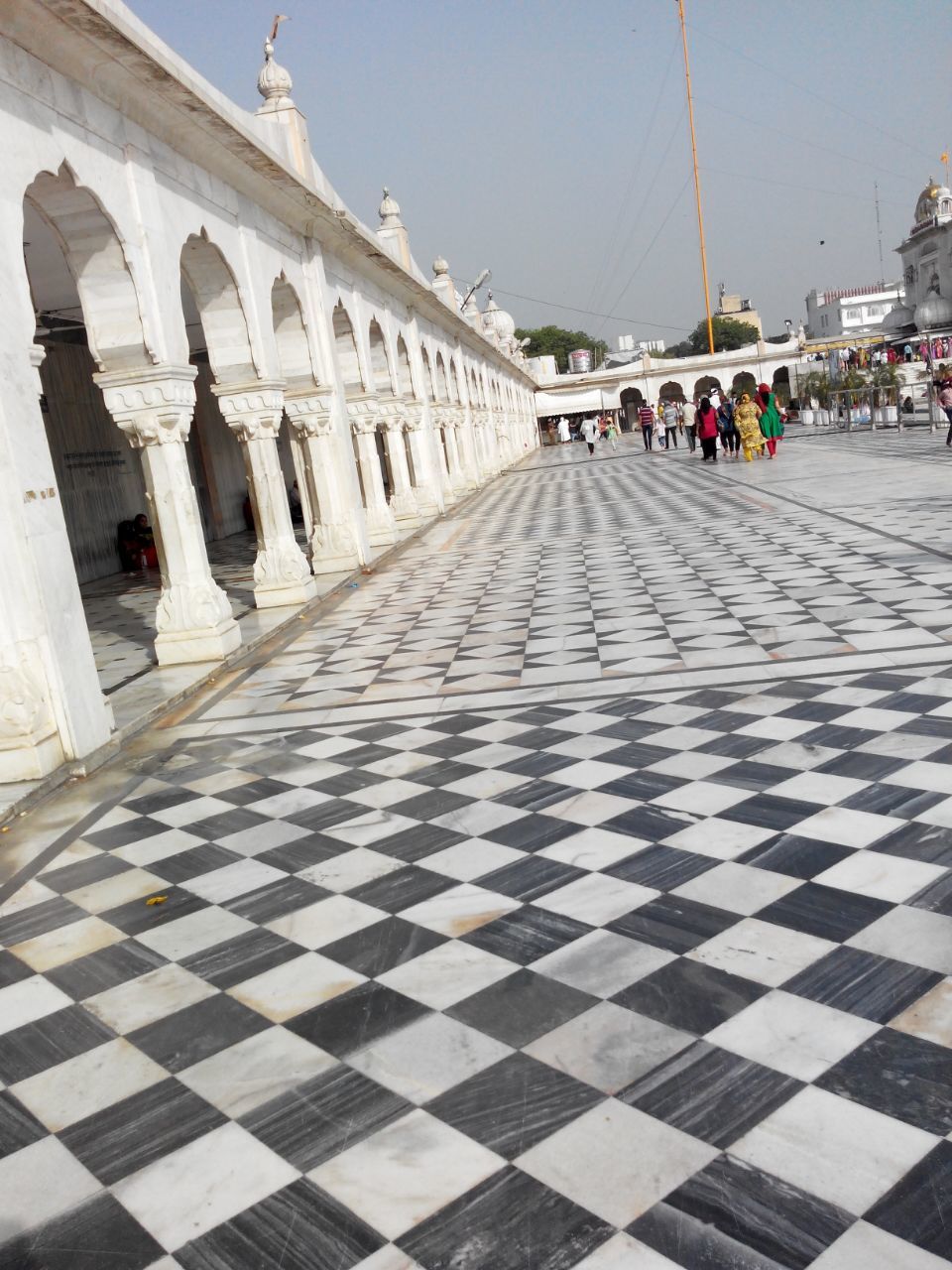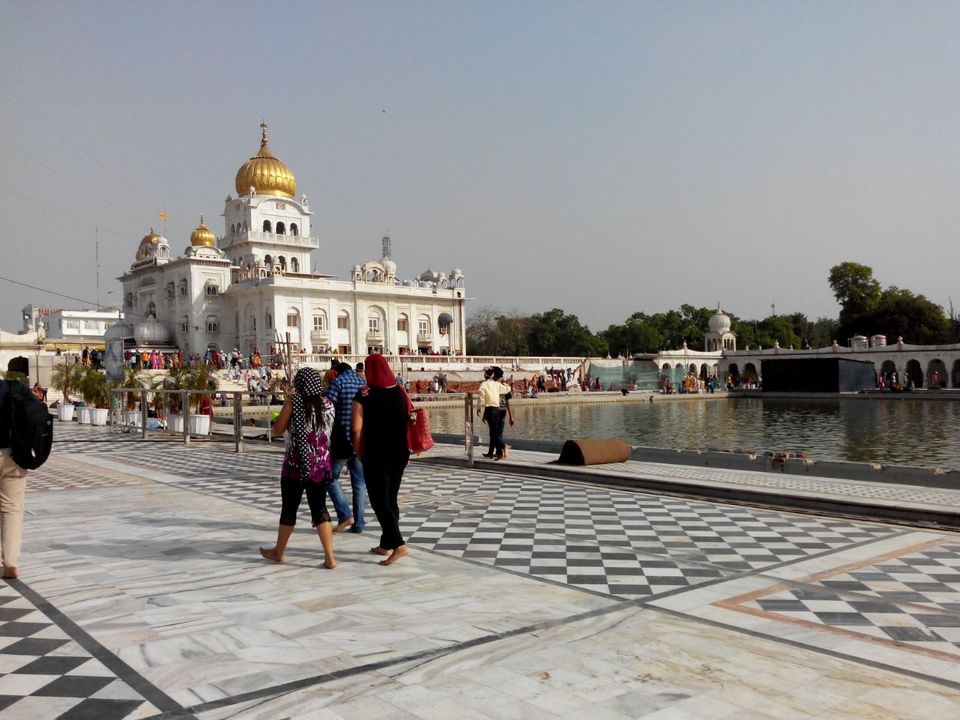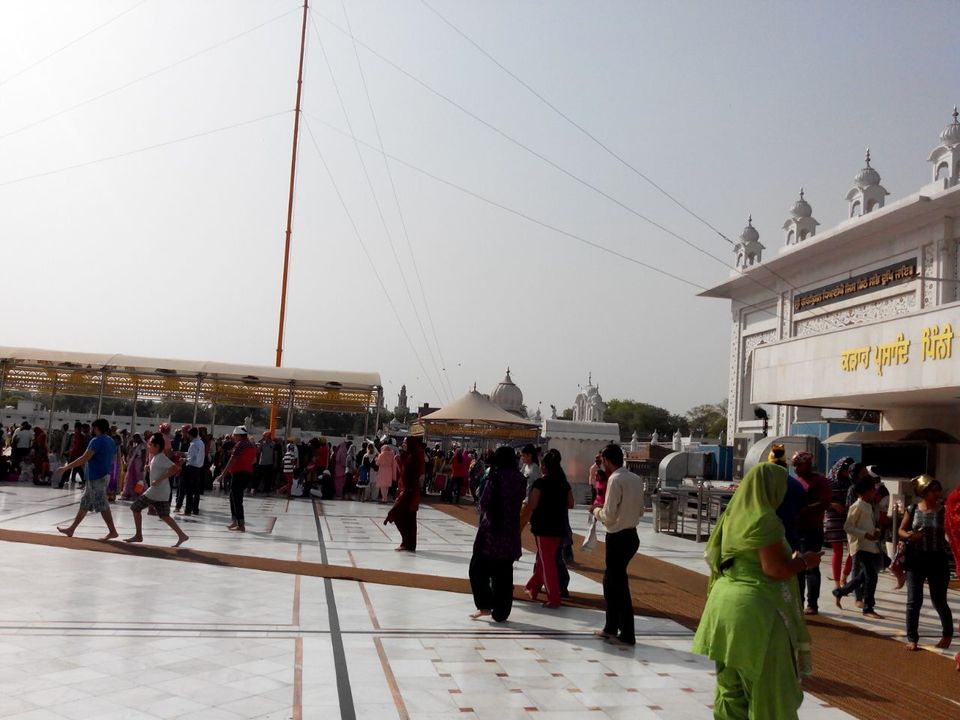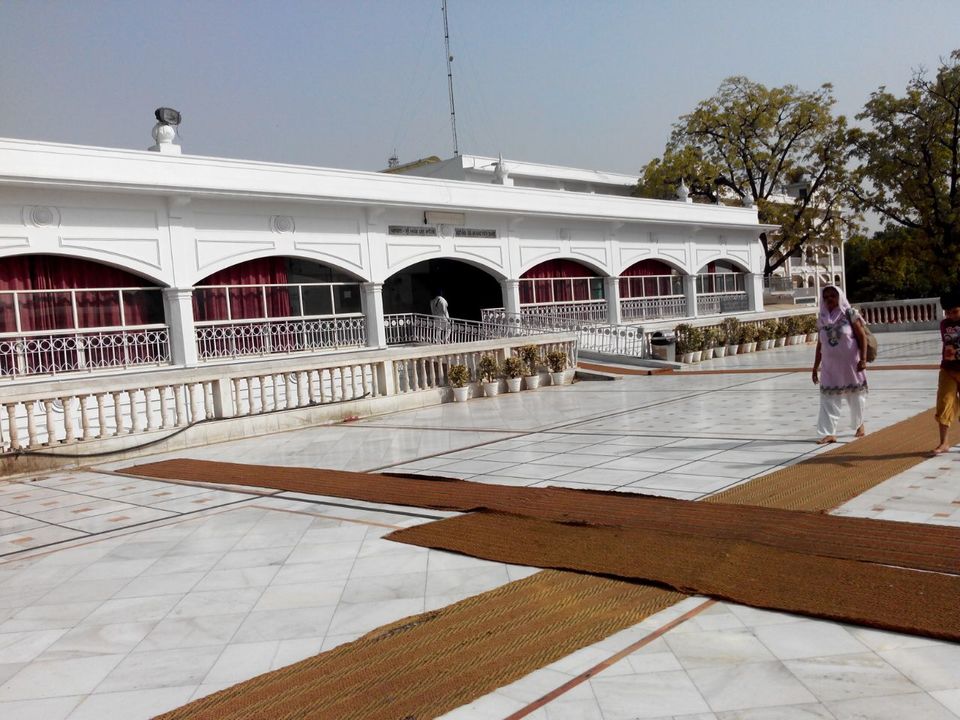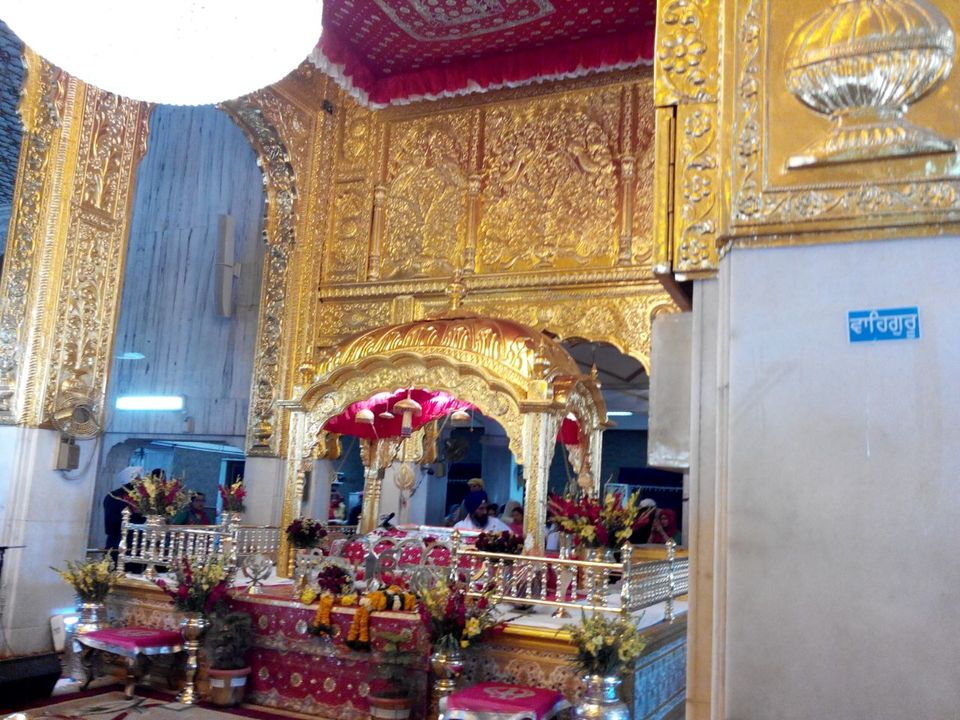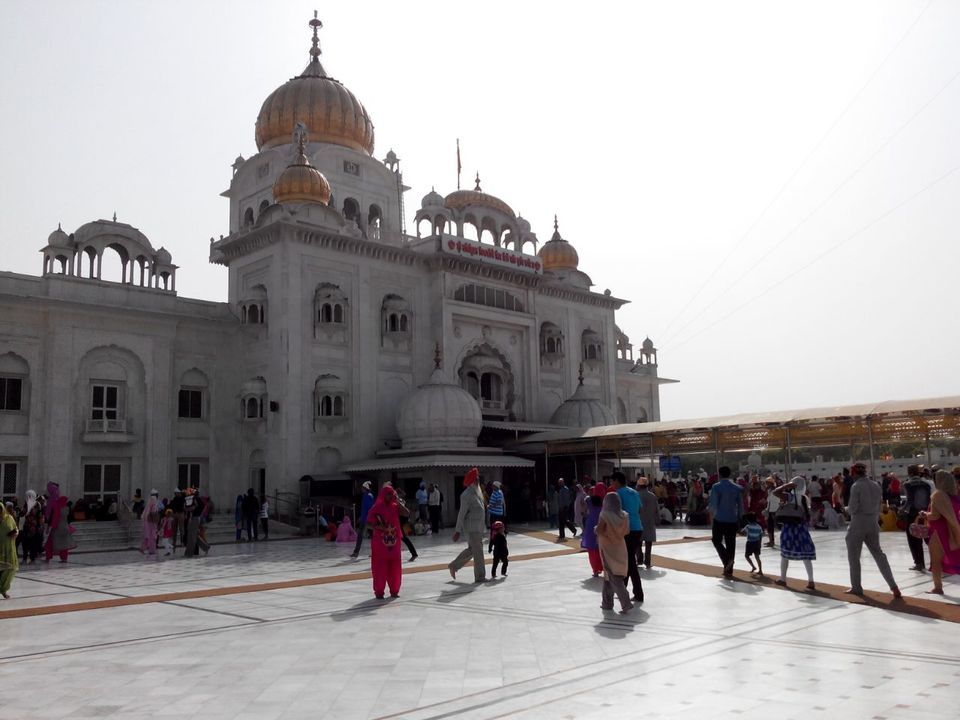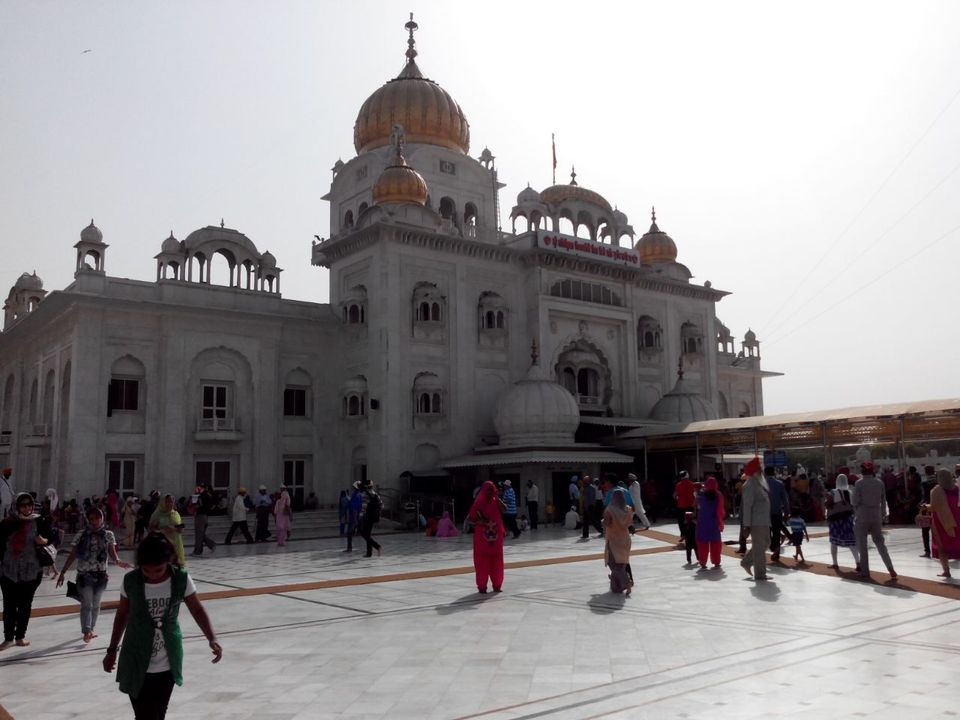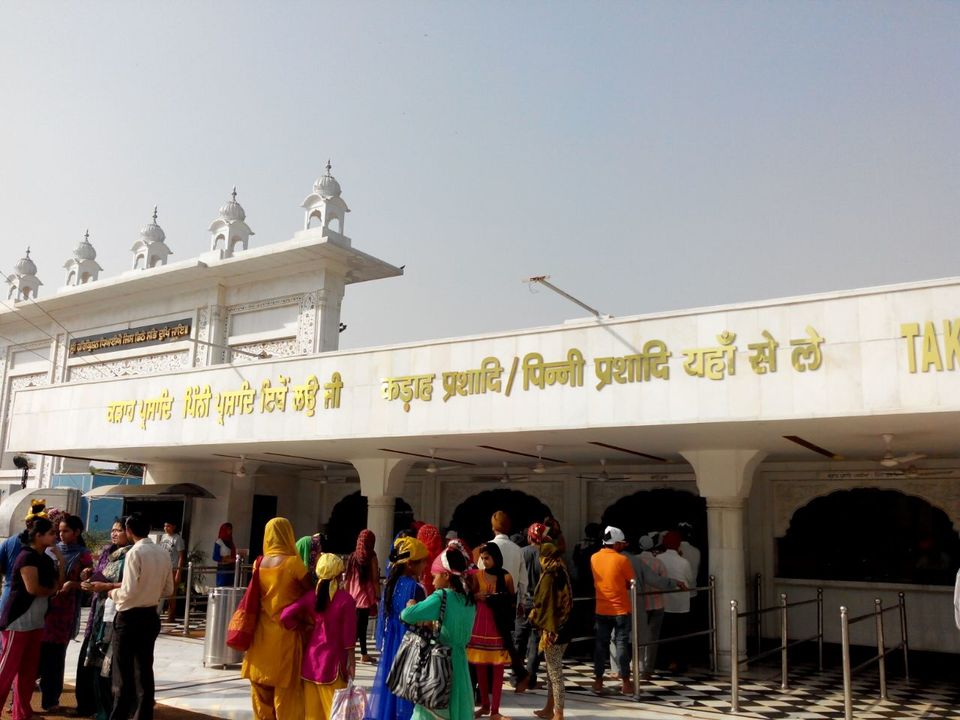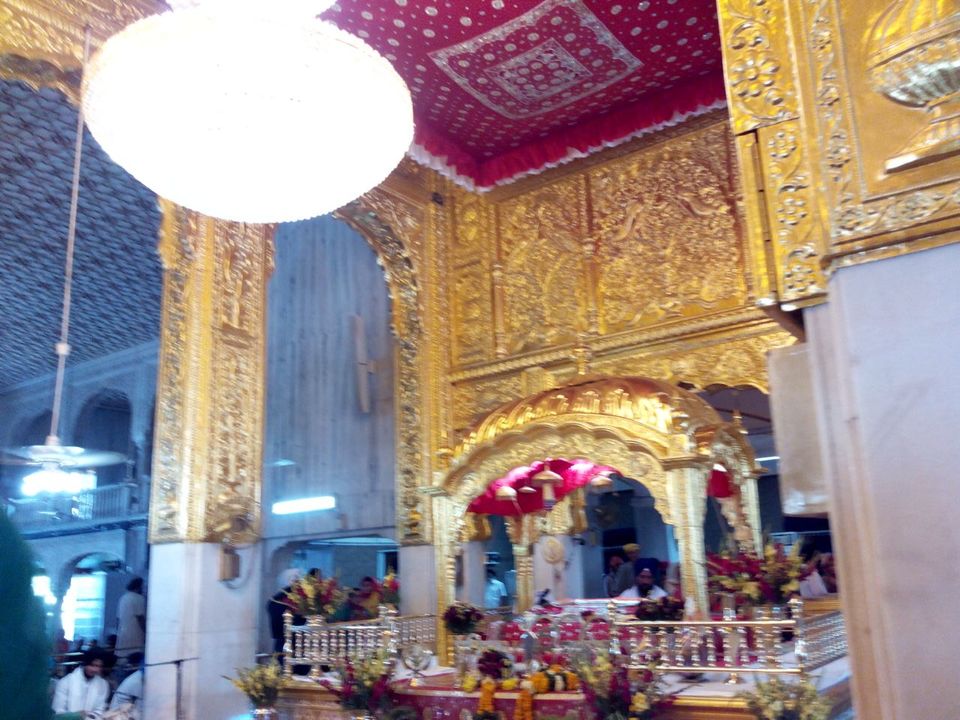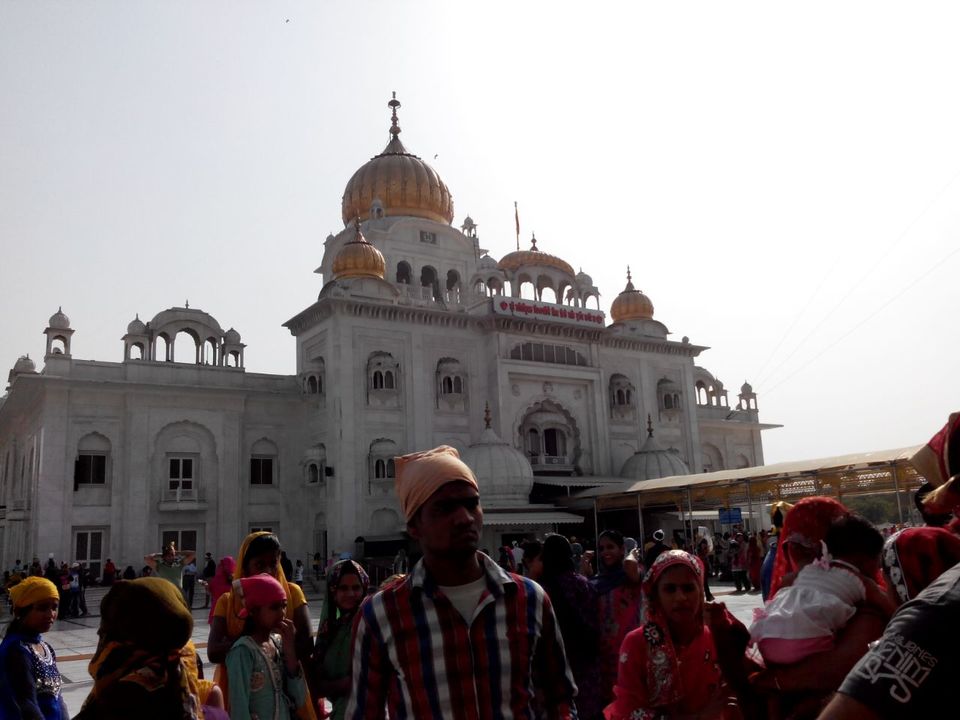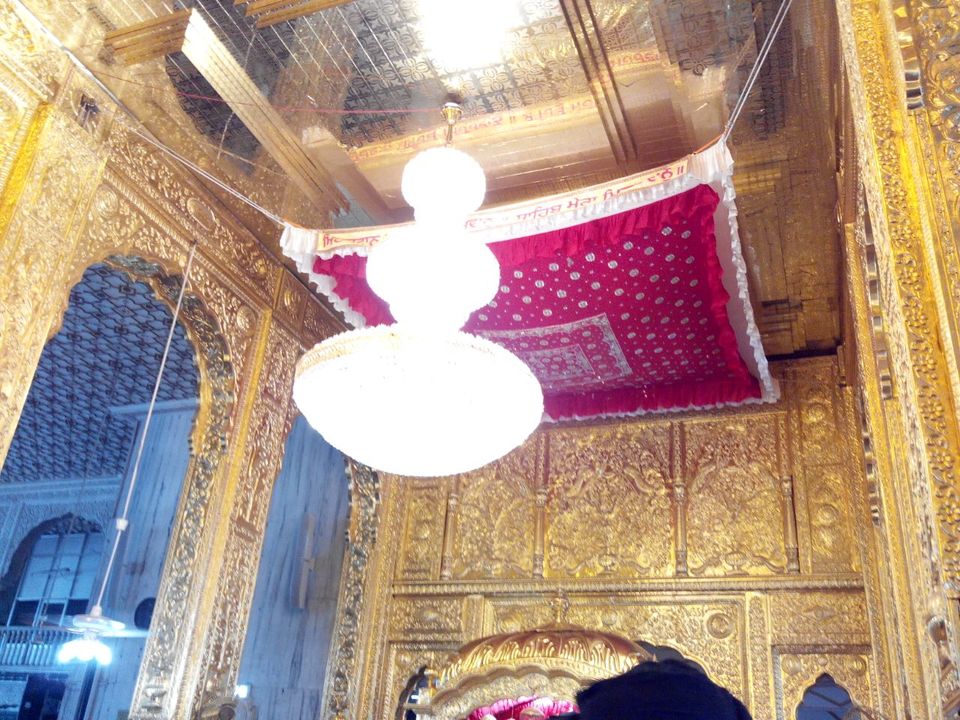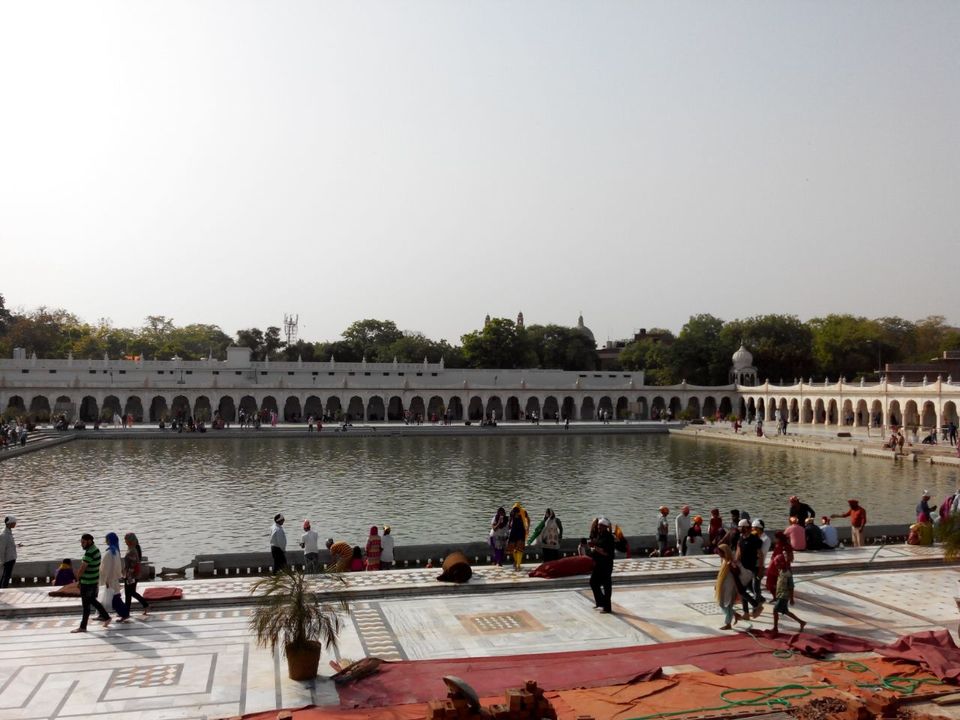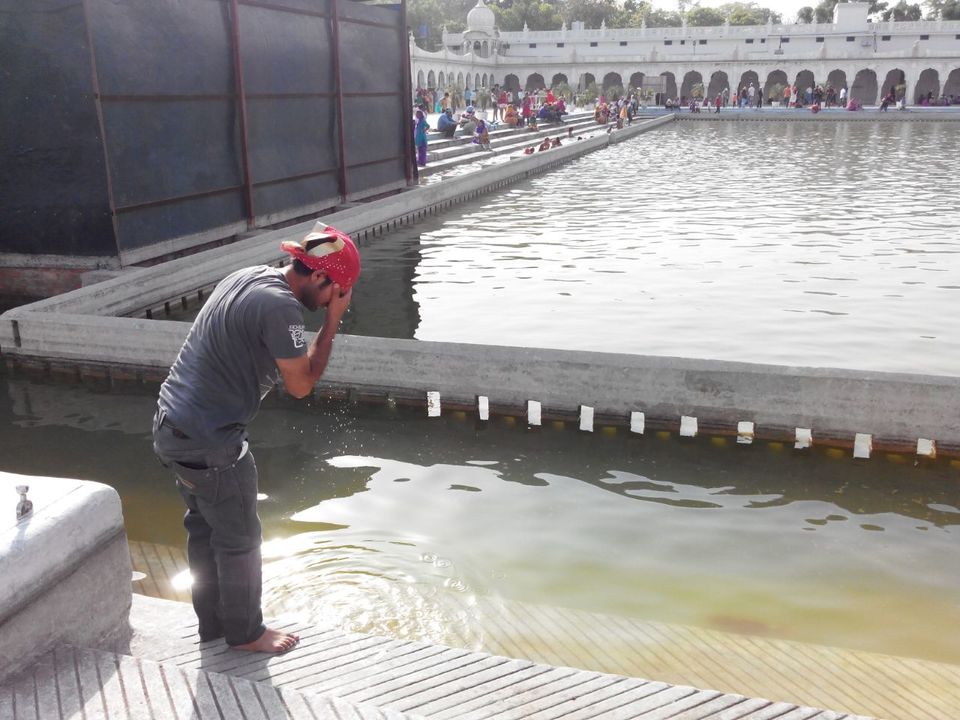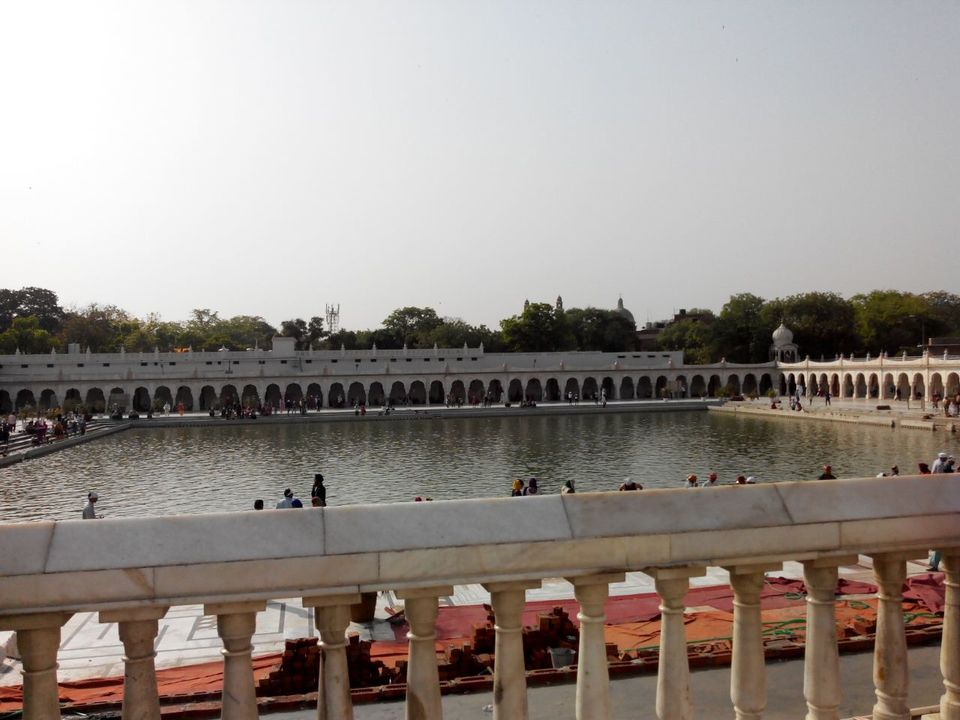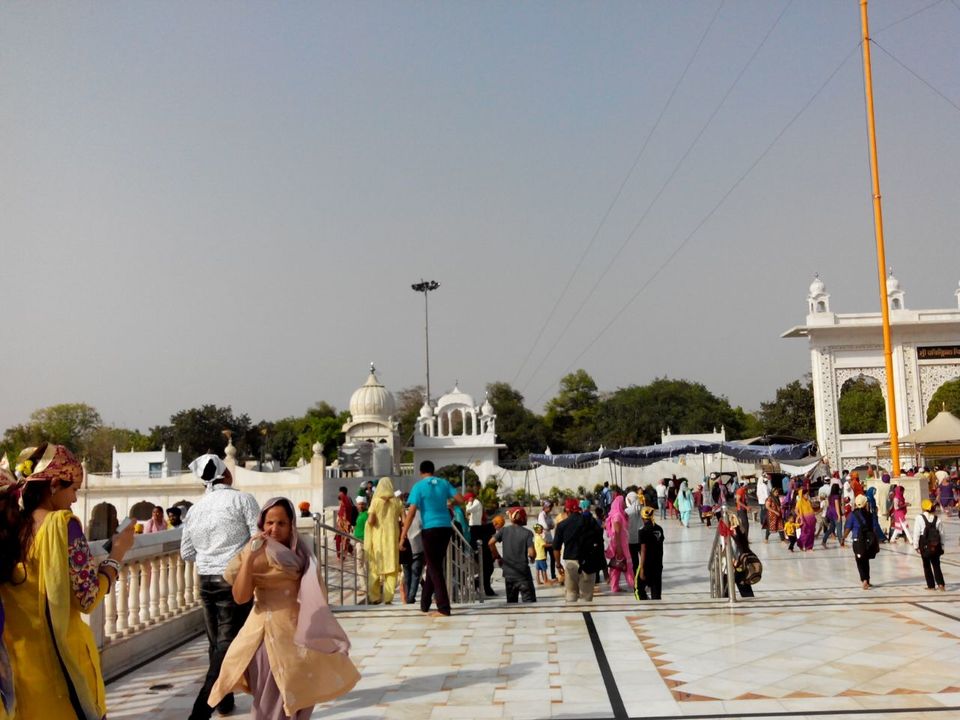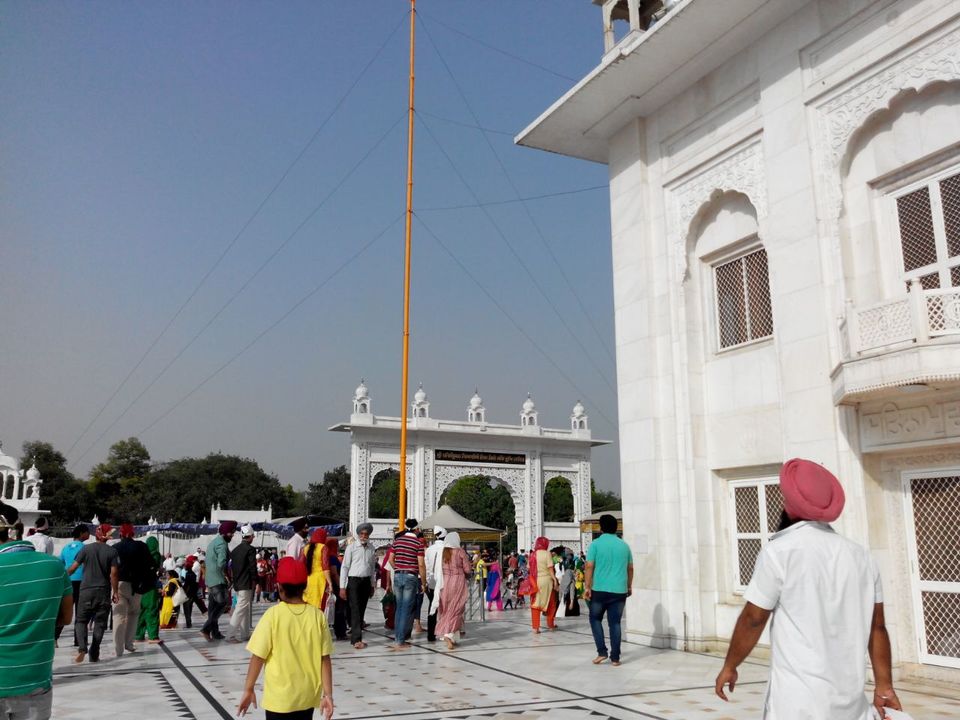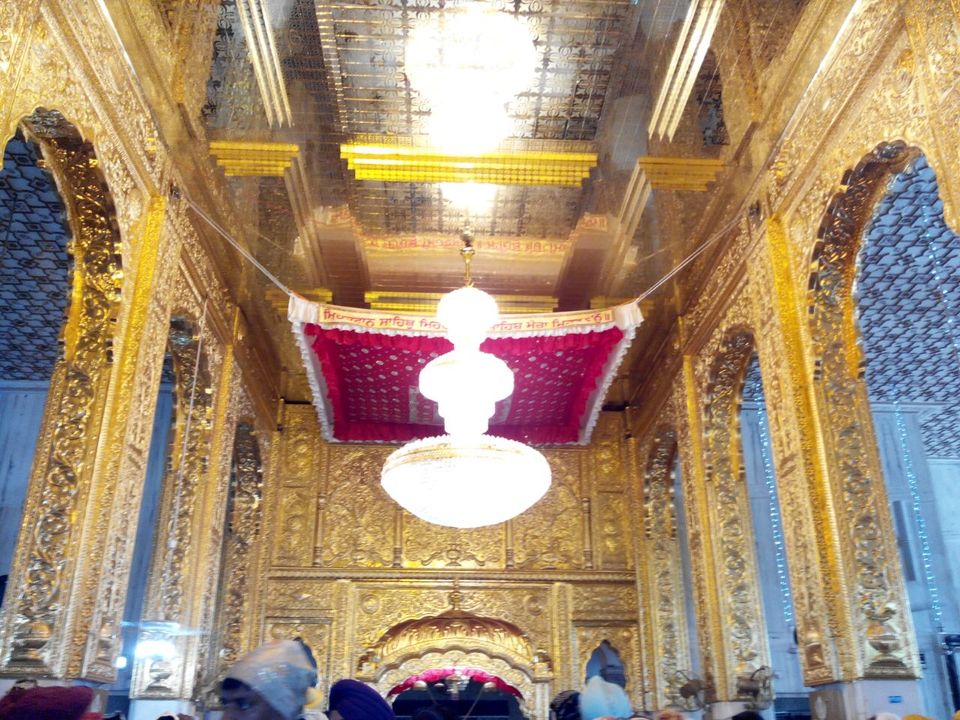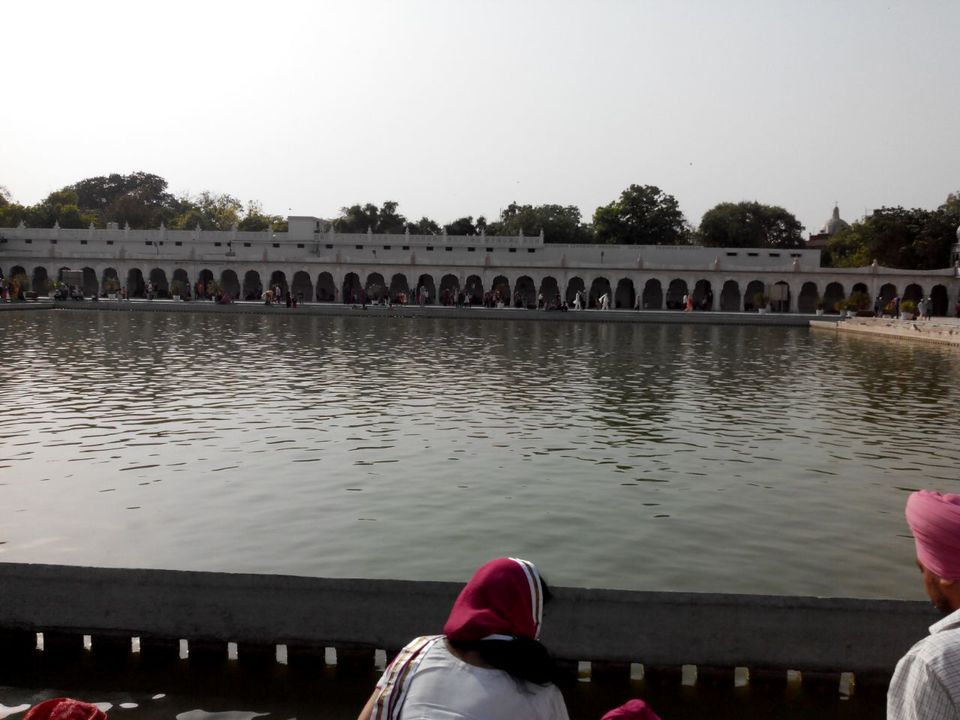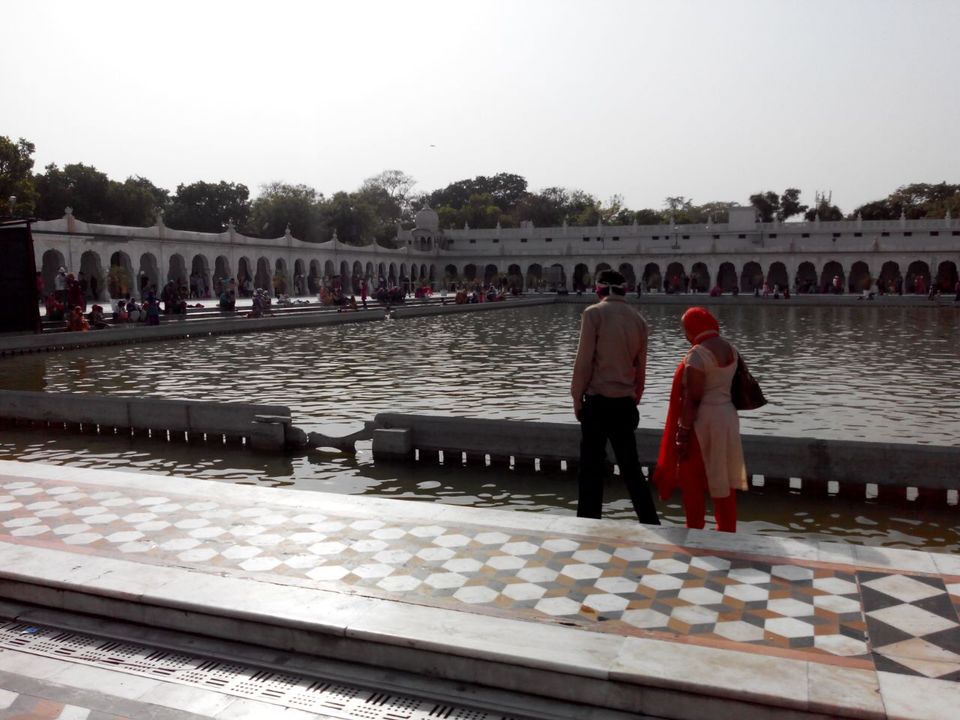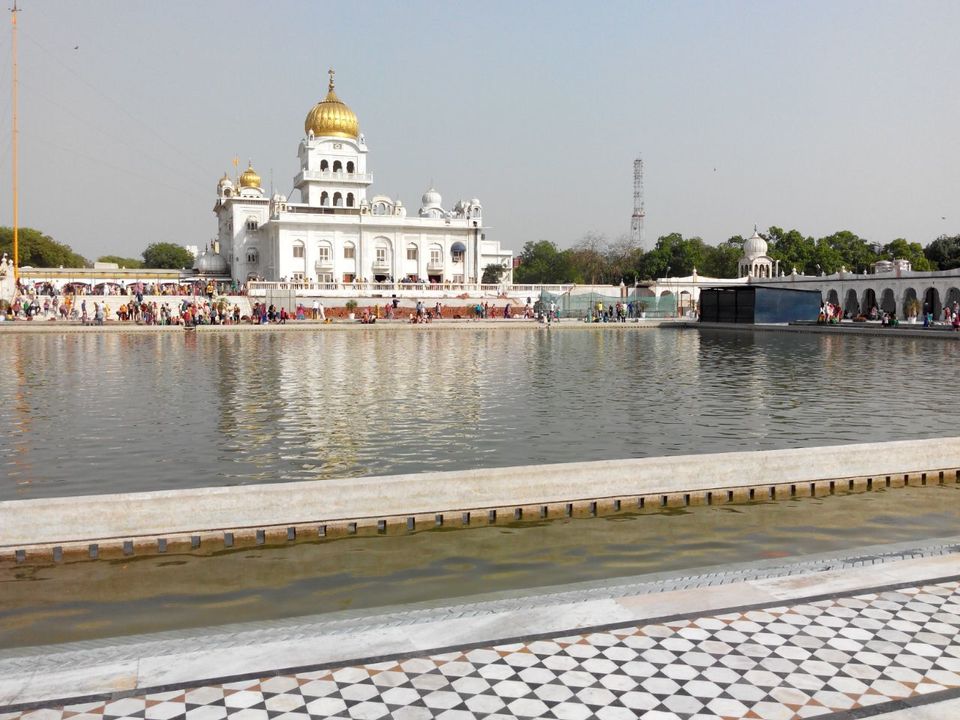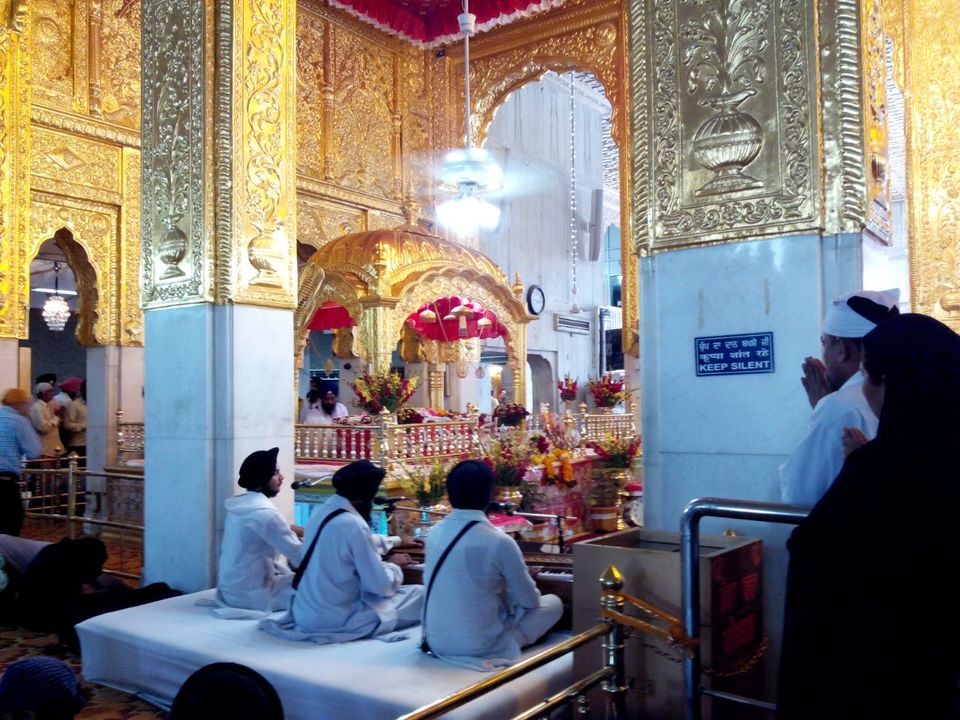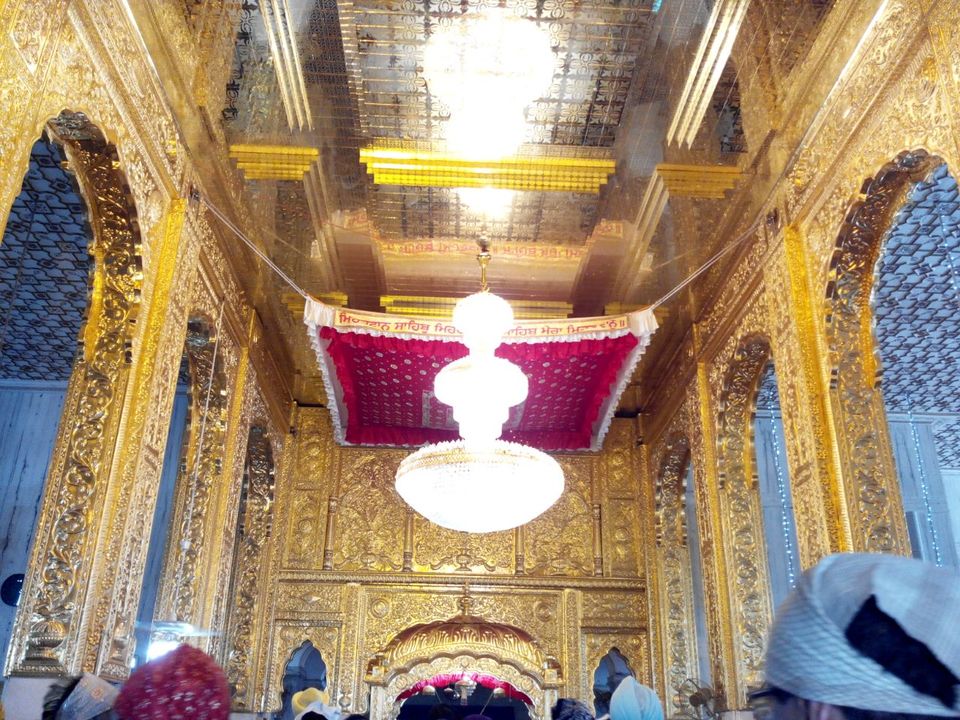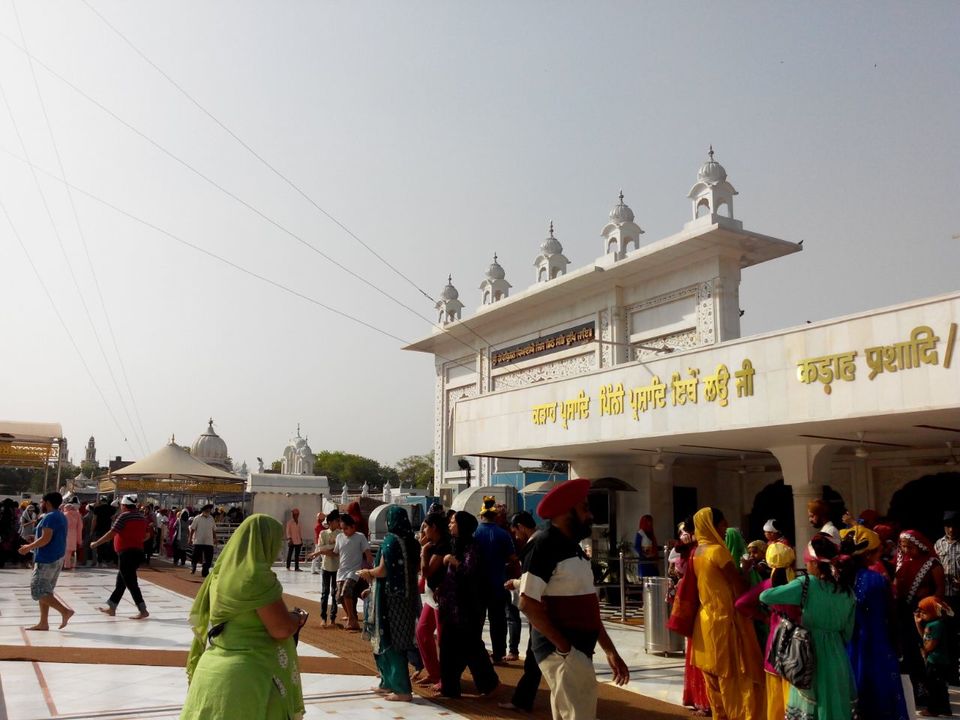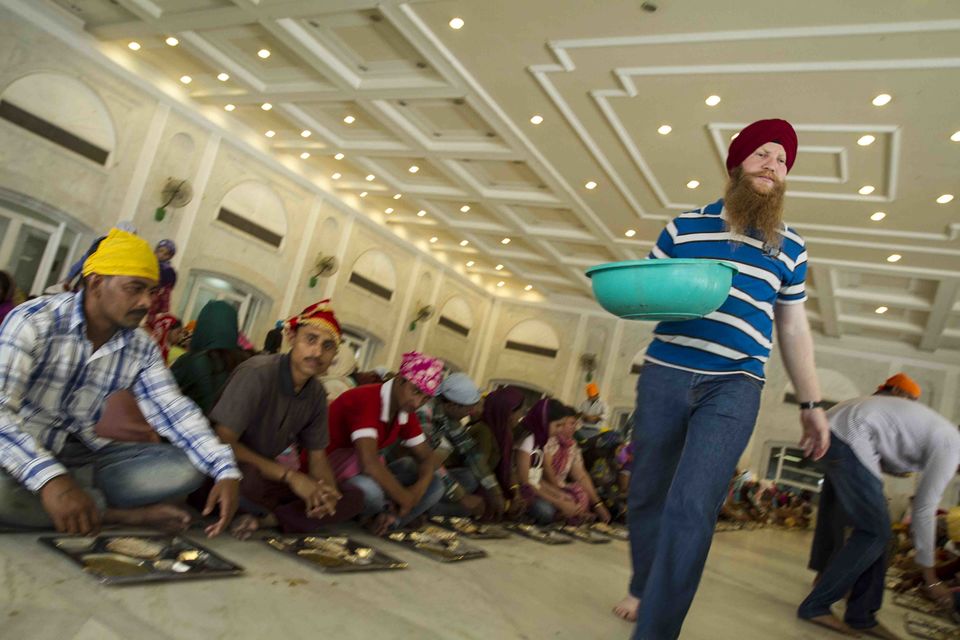 Gurdwara Bangla Sahib, Delhi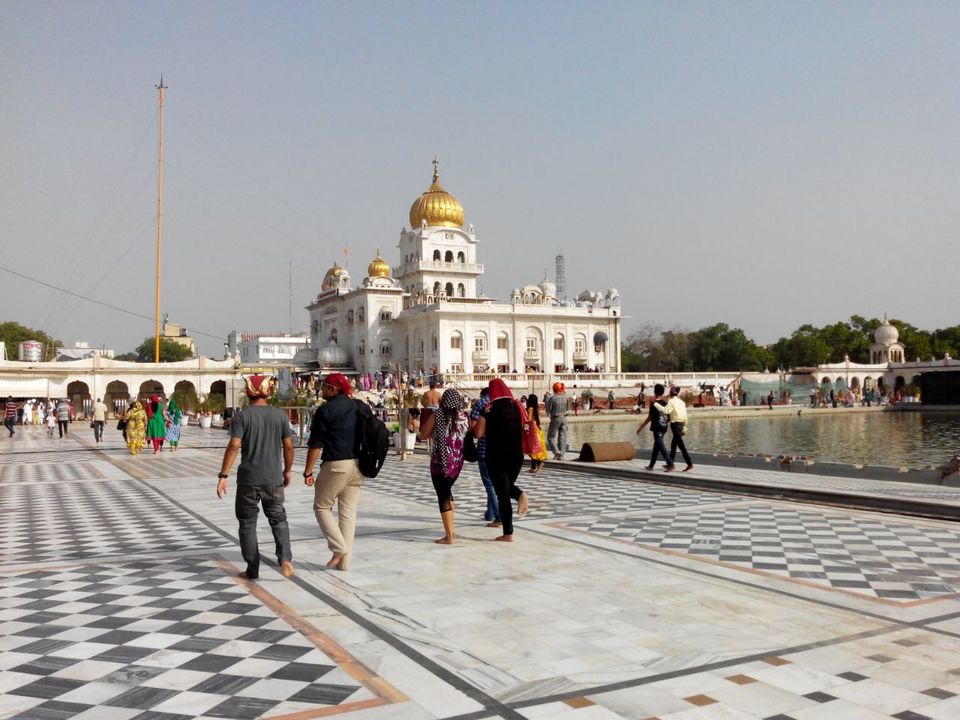 During my recent trip to Delhi, I got the privilege of visiting the Gurdwara Bangla Sahib complex near Connaught Place.

After being dropped off at the main gate, we followed the route in, we deposited our shoes and got hold of scarves to cover our heads. When we entered the main building we walked through a small amount of water to cleanse our feet. 'Sewadars' (Volunteers) were constantly changing the mats that had been laid out on the steps for safety and hygiene. The Gurudwara is identified with its golden dome and tall Nishan Saheb which are visible from the main road itself.

 We took the 'Karah Prashad' (sacred sweet halwa)and stood in a queue to get the Darshan of Guru Granth Sahib. The atmosphere inside was very serene and relaxed. The shabad-kirtan (holy prayers) and the aroma of karah-prashad  was filling the atmosphere.   Next we went to the large pond at the back of the complex called the 'sarovar'(holy pool). Some were taking a holy dip into its water, while some were doing a parikrama (walk) around the Sarovar. People of all ages were touching the water respectfully. After taking a round of the 'sarovar' that had enough orange and brown-black fish to fascinate the children, and after tasting the 'karahprasada', we finally went to the place where langer(free food to all visitors) was being served. It is a blessing for the volunteers to prepare and serve the food.

It is an example of the Sikh principle of sharing and equality; everyone sits together for the meals as equals. I felt extremely moved by the idea that any person regardless of their circumstances could come to the gurdwara and be fed.

Langar food was tasty. There was kali daal (black gram), rice and chappatis. Anyway, after the meal got over, it was time to wrap up the trip.

Have you ever visited this place? Please share your experience with us in the comment box.
Gurdwara Bangla Sahib is the most prominent Sikh gurdwara in Delhi, known for its association with the eighth Sikh Guru, Guru Har Krishan, and the pool inside its complex, known as the "Sarovar."