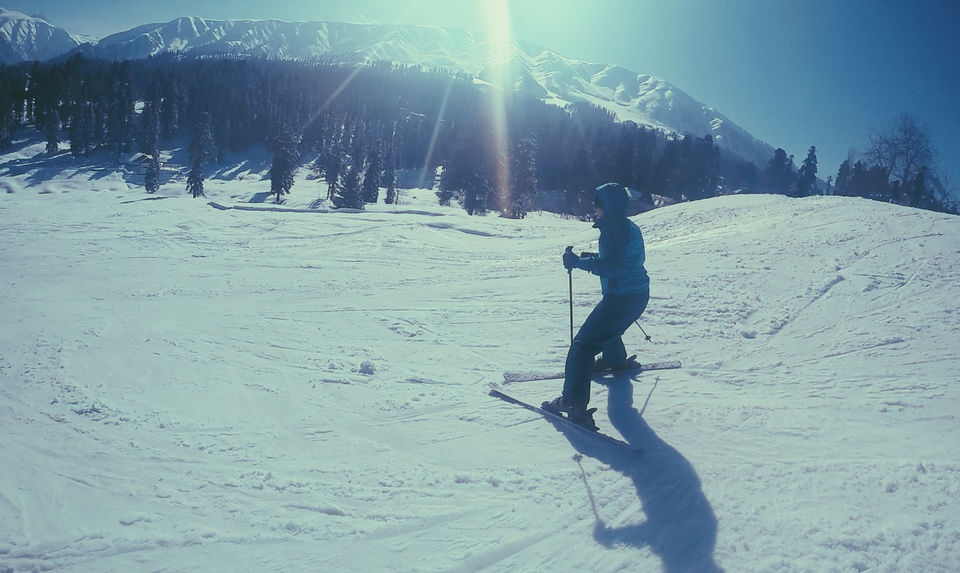 Things in brief.
Gulmarg is a sleepy snowy town. It shuts by 5-6pm.
Rent your ski Equipments a day prior from Mansoor contact details below.
Post paid cellular network works and not pre paid.
Weight on your shins and Snow plough, snow plough, snow plough.
Places we stayed at
Hotel Hilltop- Highly recommended
Hotel Heevan- lovely place but terrible service
Places to eat at
Bakshi restaurant
Hotel Hilltop
Flights cost from Bangalore -Rs14k booked a month in advance
Hotel- Rs 12k for 5 nights per person
Ski equipment and instructor- Rs2000 per day
Cab to the airport/gulmarg - Rs3300 per way
Gondola cost- Phase 1-Rs700 Phase 2- Rs 900
Ski lift Rs 100 for a half a day
Total cost approx 45-48k
Early morning flight from Bangalore to Srinagar connecting via Delhi. Land in Srinagar around noon.
Things to note about Srinagar.
--Prepaid cellular network does not work. Only Post Paid's do.
--Cab to gulmarg costs Rs. 3300. We had a friendly, chatty cab guy by the name Gulzar.
--Pick up basic medicines and groceries (drinks, snacks, chocolates) on your way to gulmarg. You can rent out or buy boots on the way. Renting out the gum boots casts Rs 100-150 a day. You can buy for Rs300. Acts as a souvenir too and also your luggage. So choose wise.
A quick stop at Tanmarg and eat lunch at HotelPine View. Delicious Kahwa and Kashmiri Wazwan must be savored here while warming yourself near the tandoor.
You will notice the changing landscapes on your way up to gulmarg. Iced up roads, frosty trees the winter sky is calling you.
Check in to your hotel and book your ski instructors.
We had an awesome group led by Mansoor who checked for our ski equipments and promised to meet us the next morning.
A light dinner and catching up with the other Skiers who were staying at our hotel we headed to bed early.
Manzoor for Ski Equipments- +91 95962 78886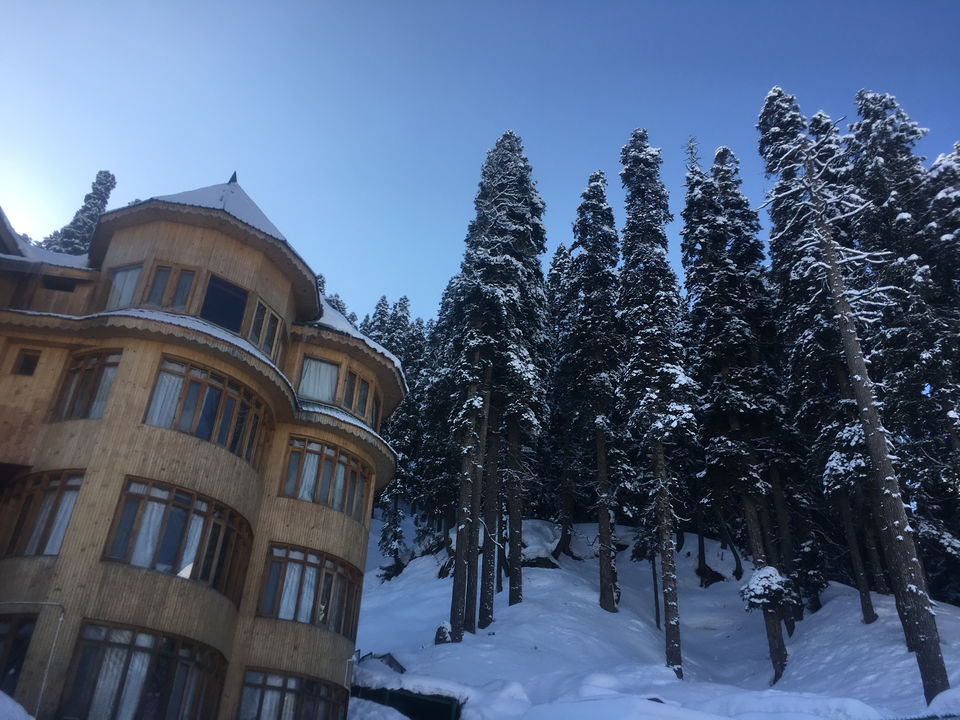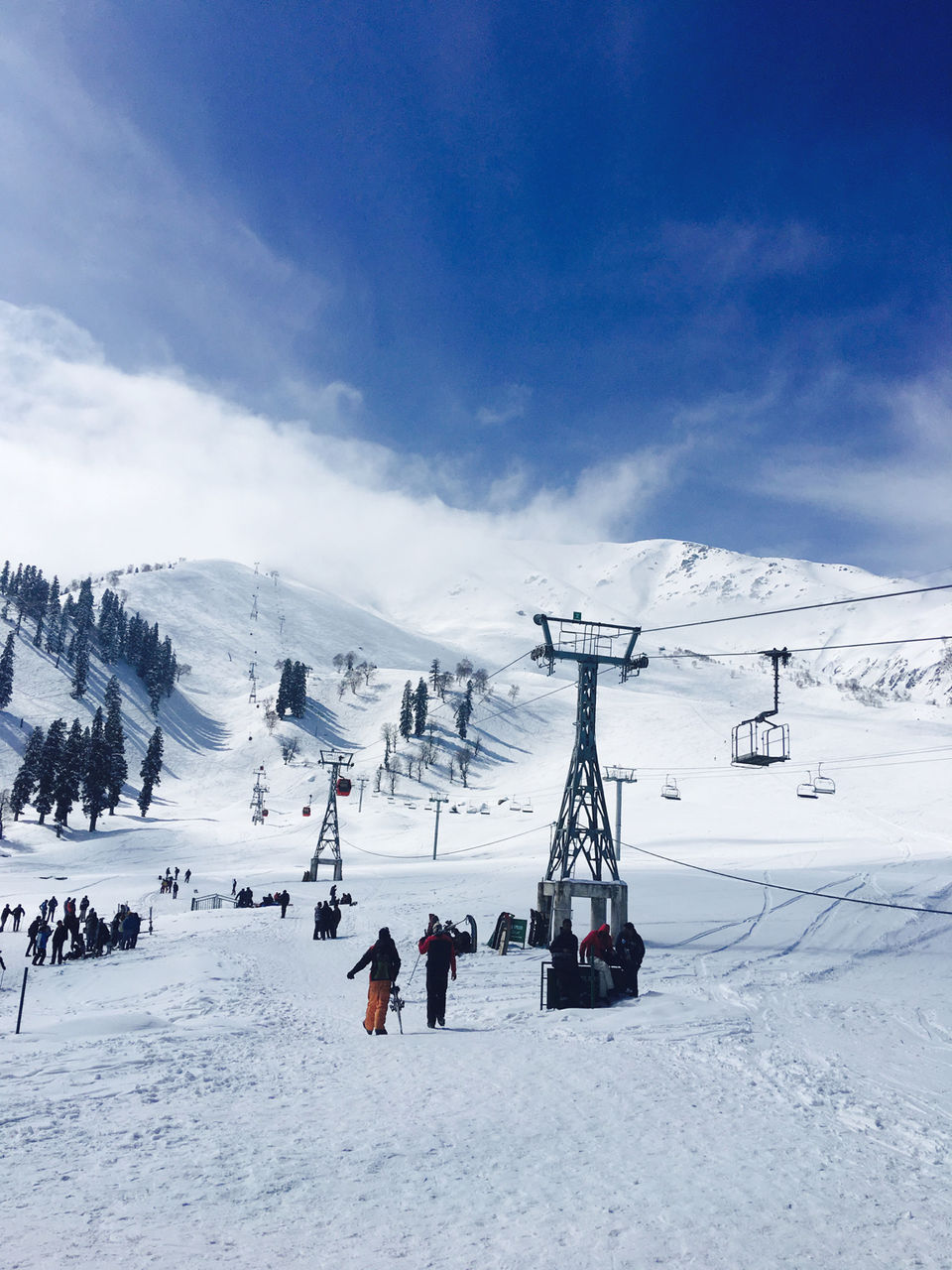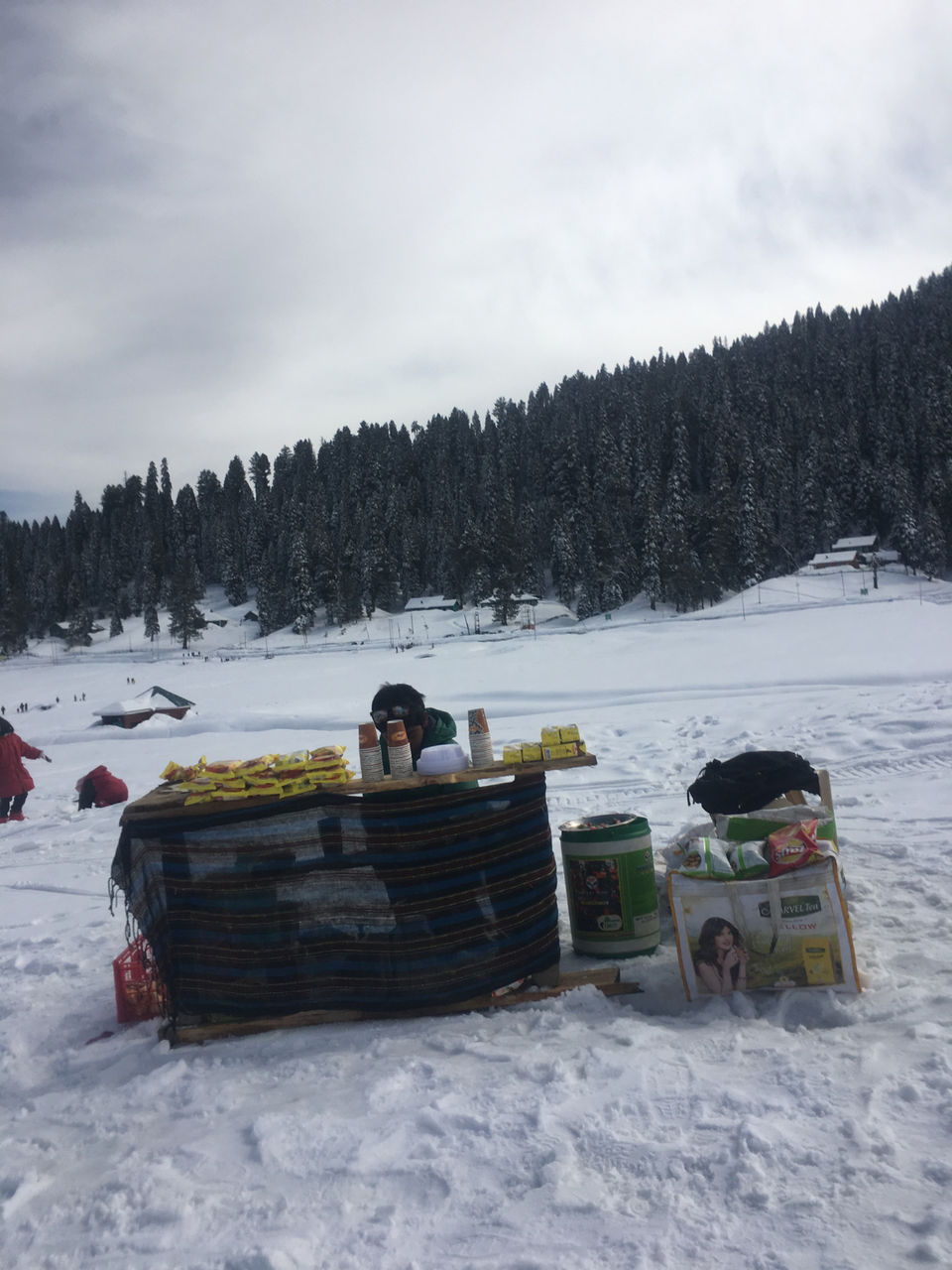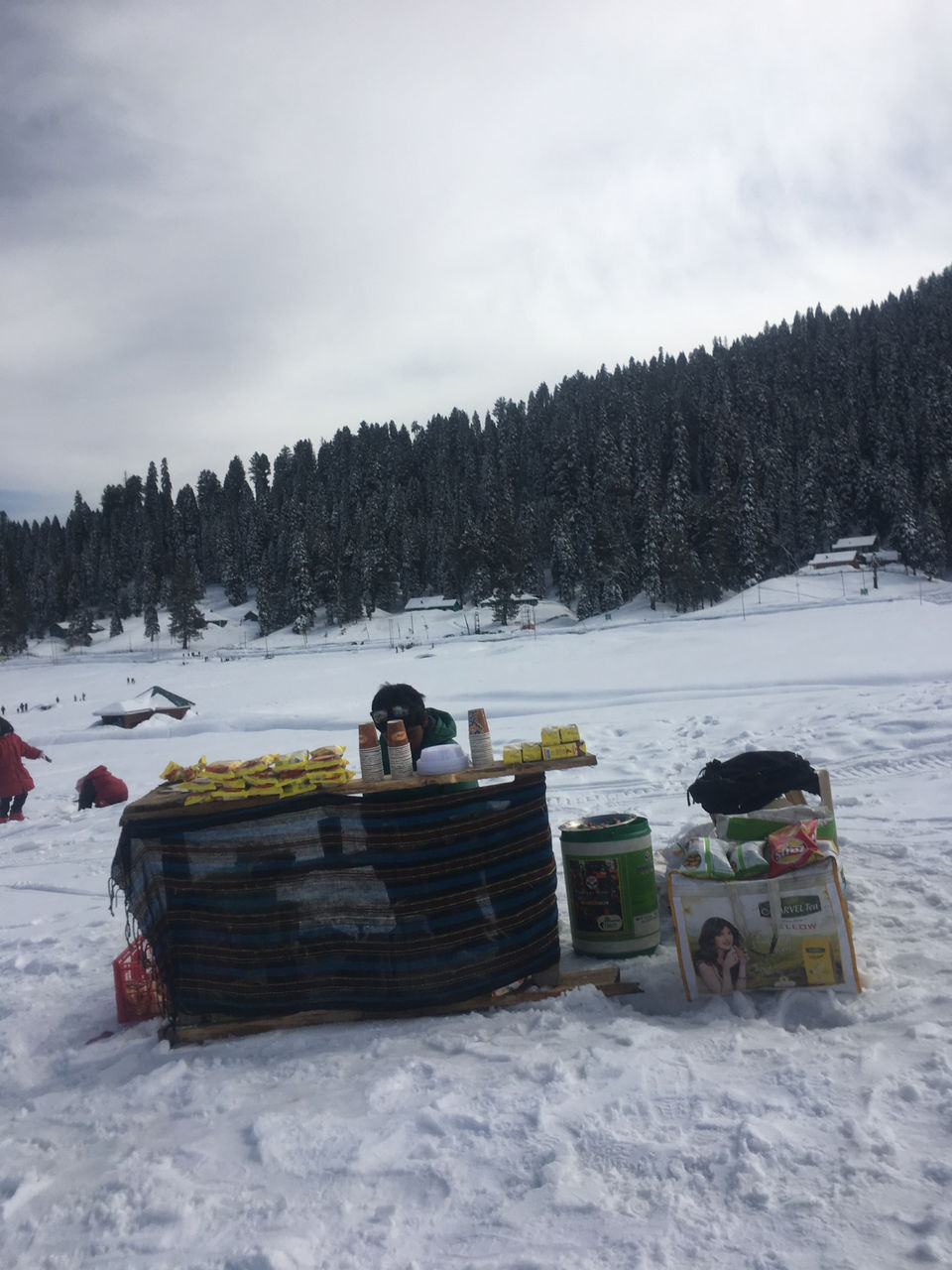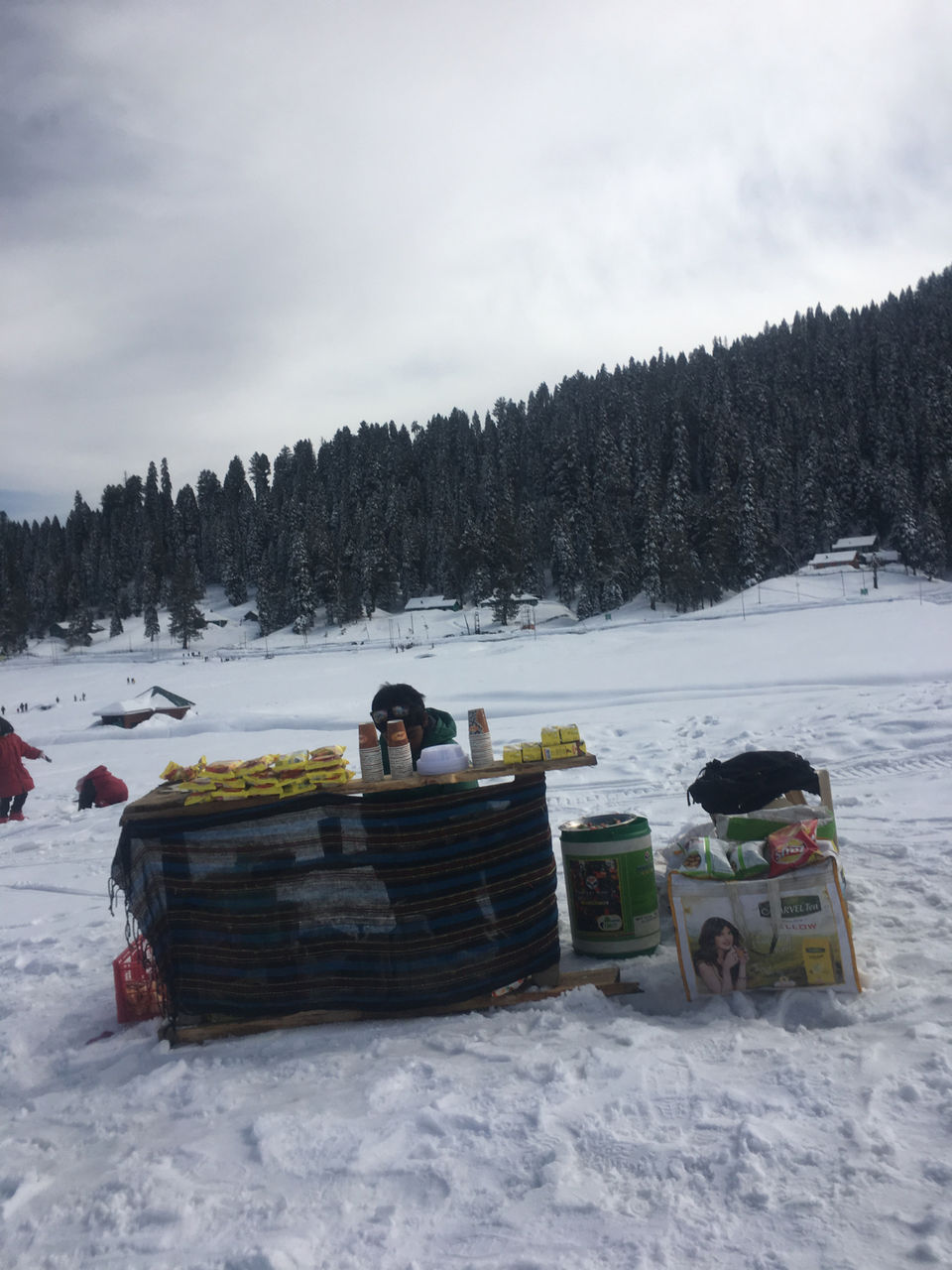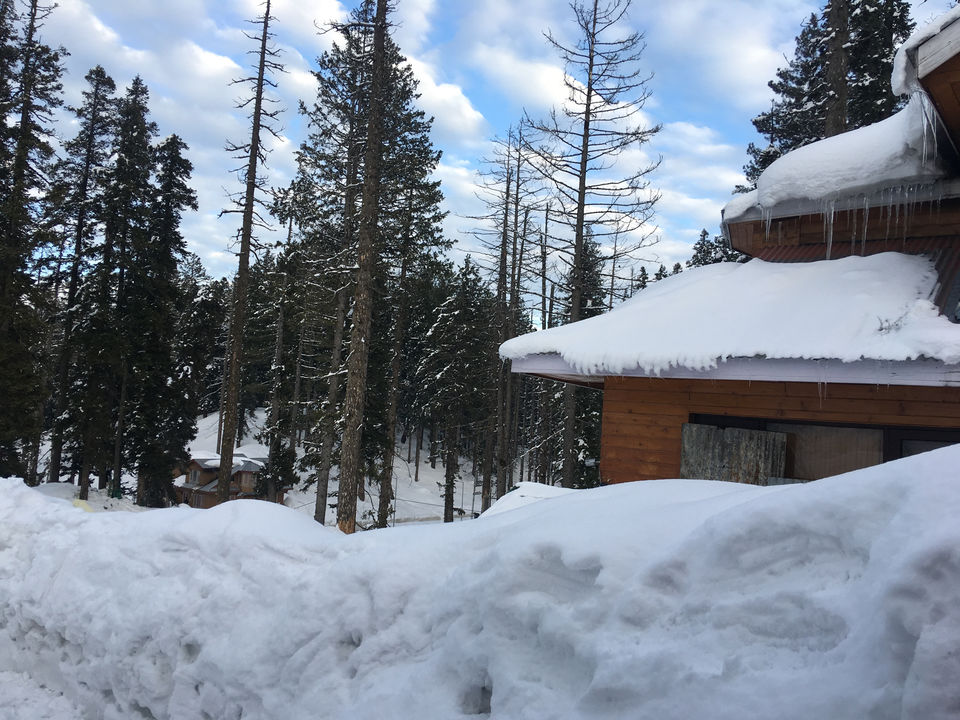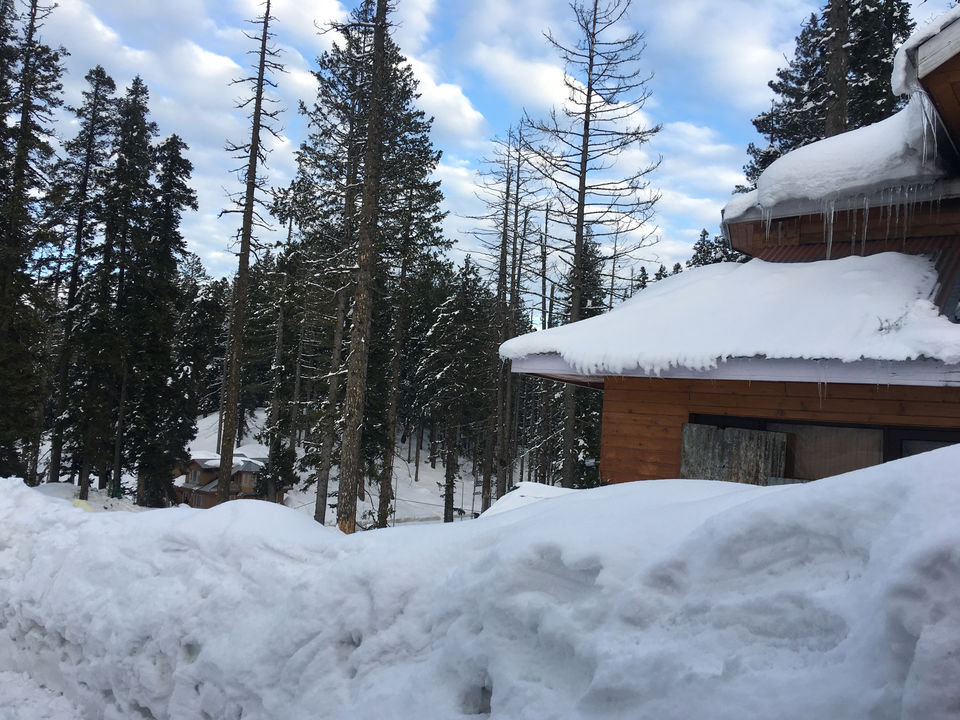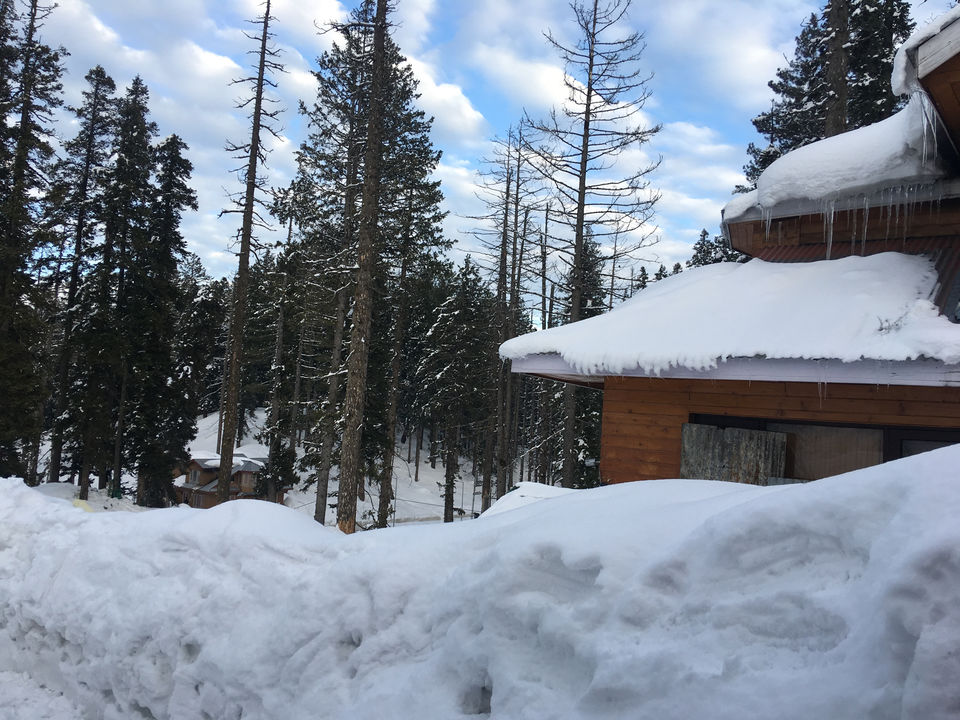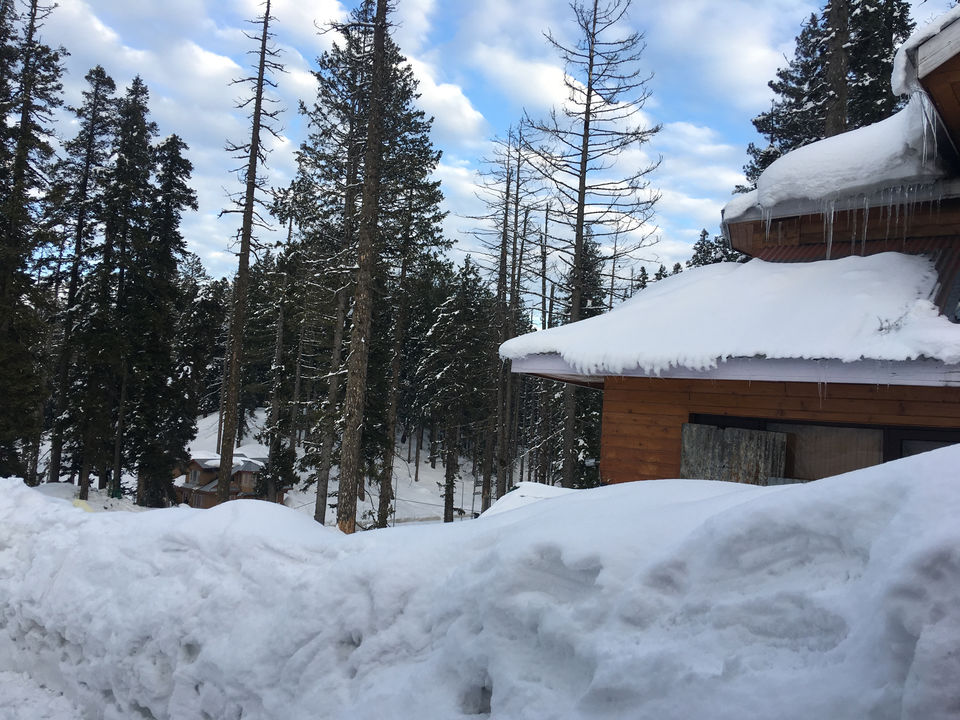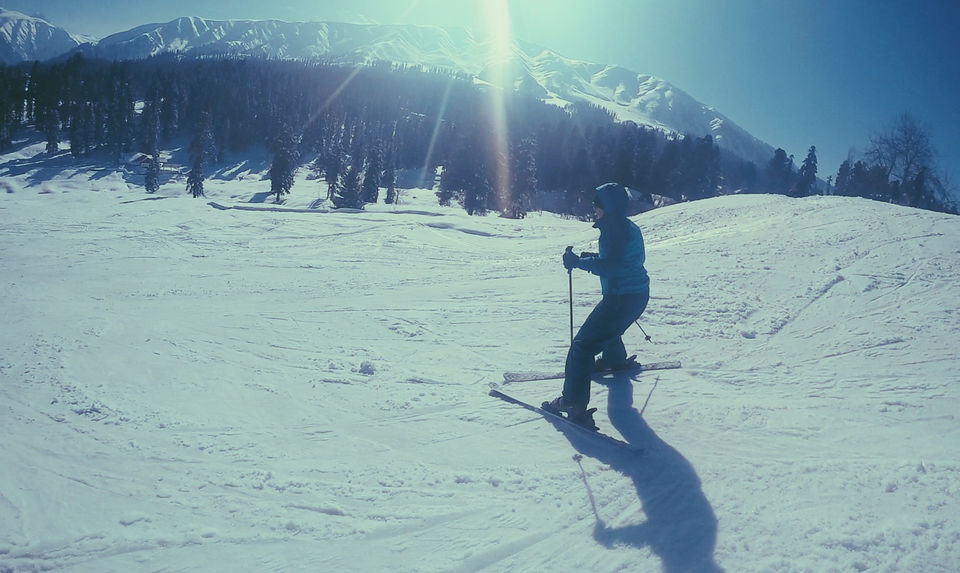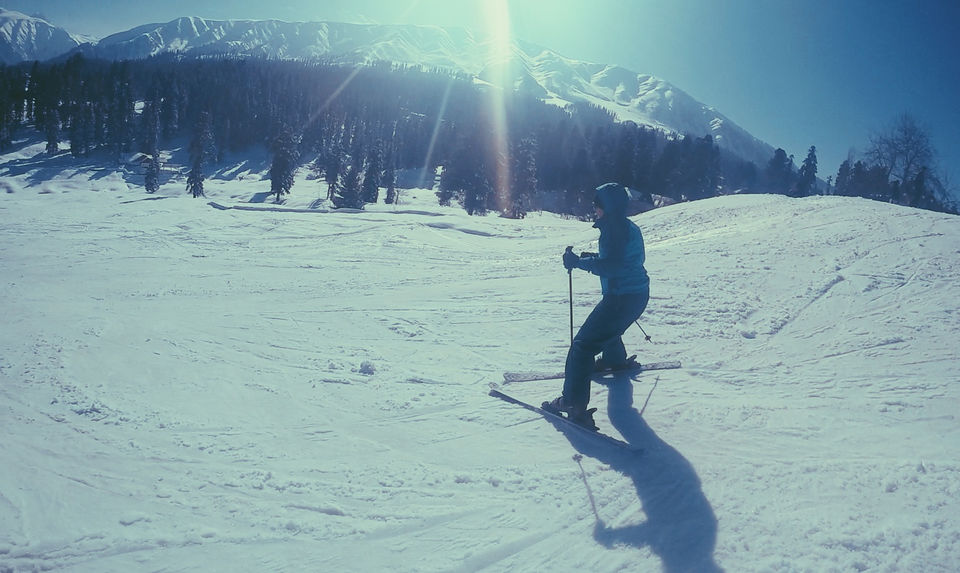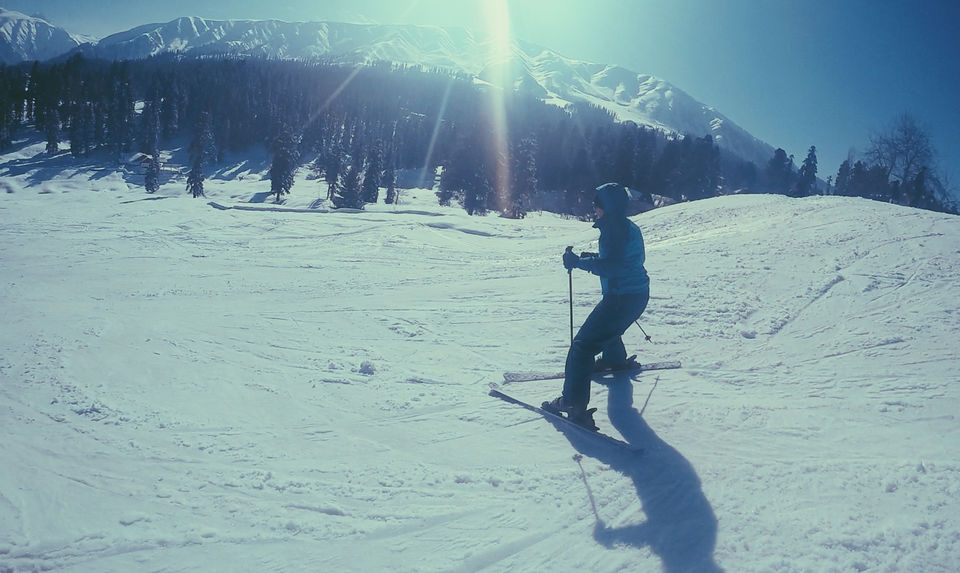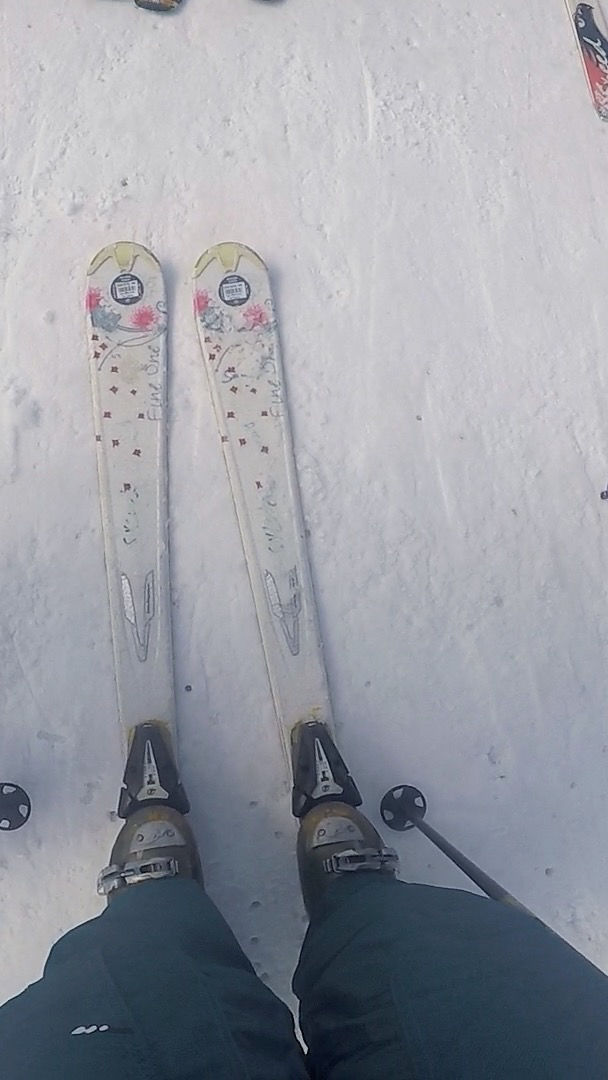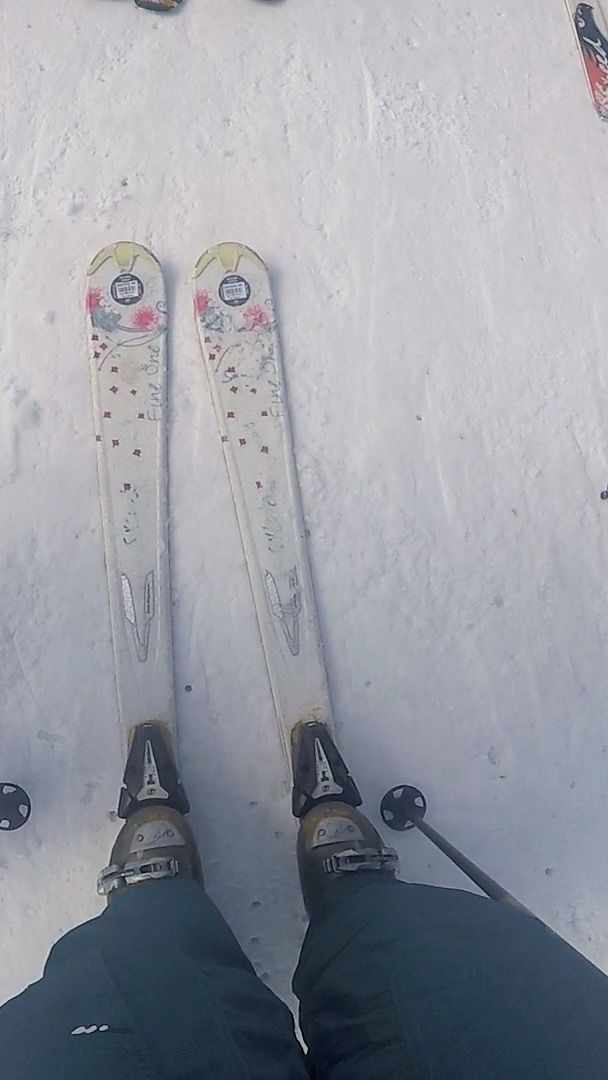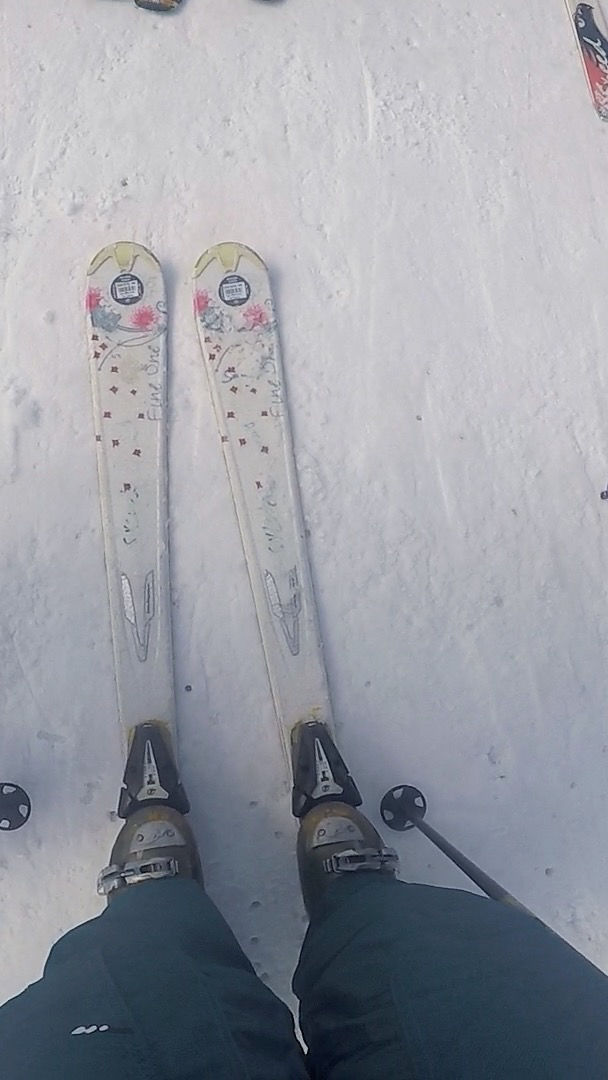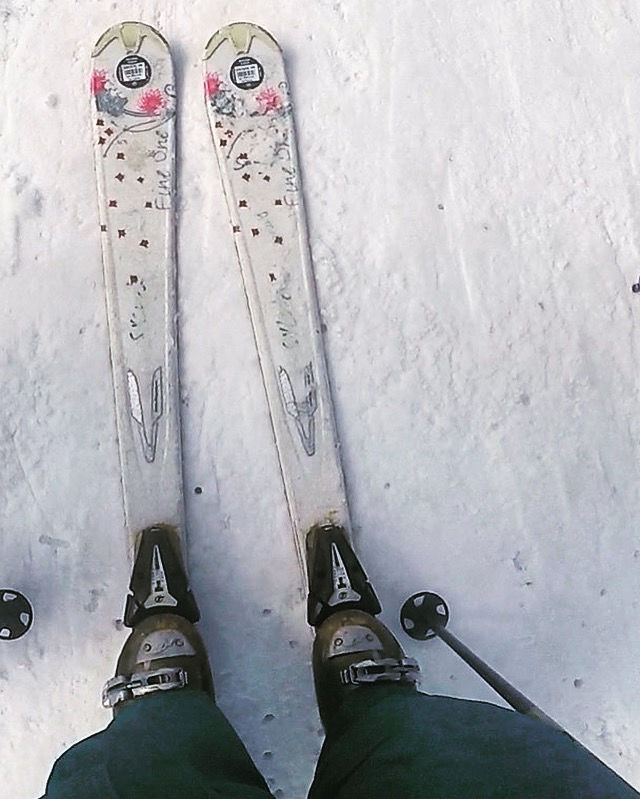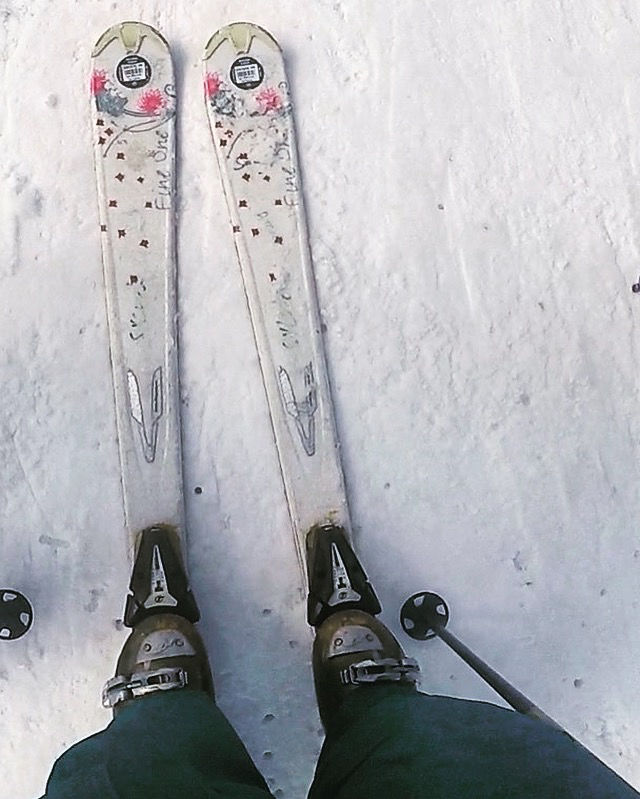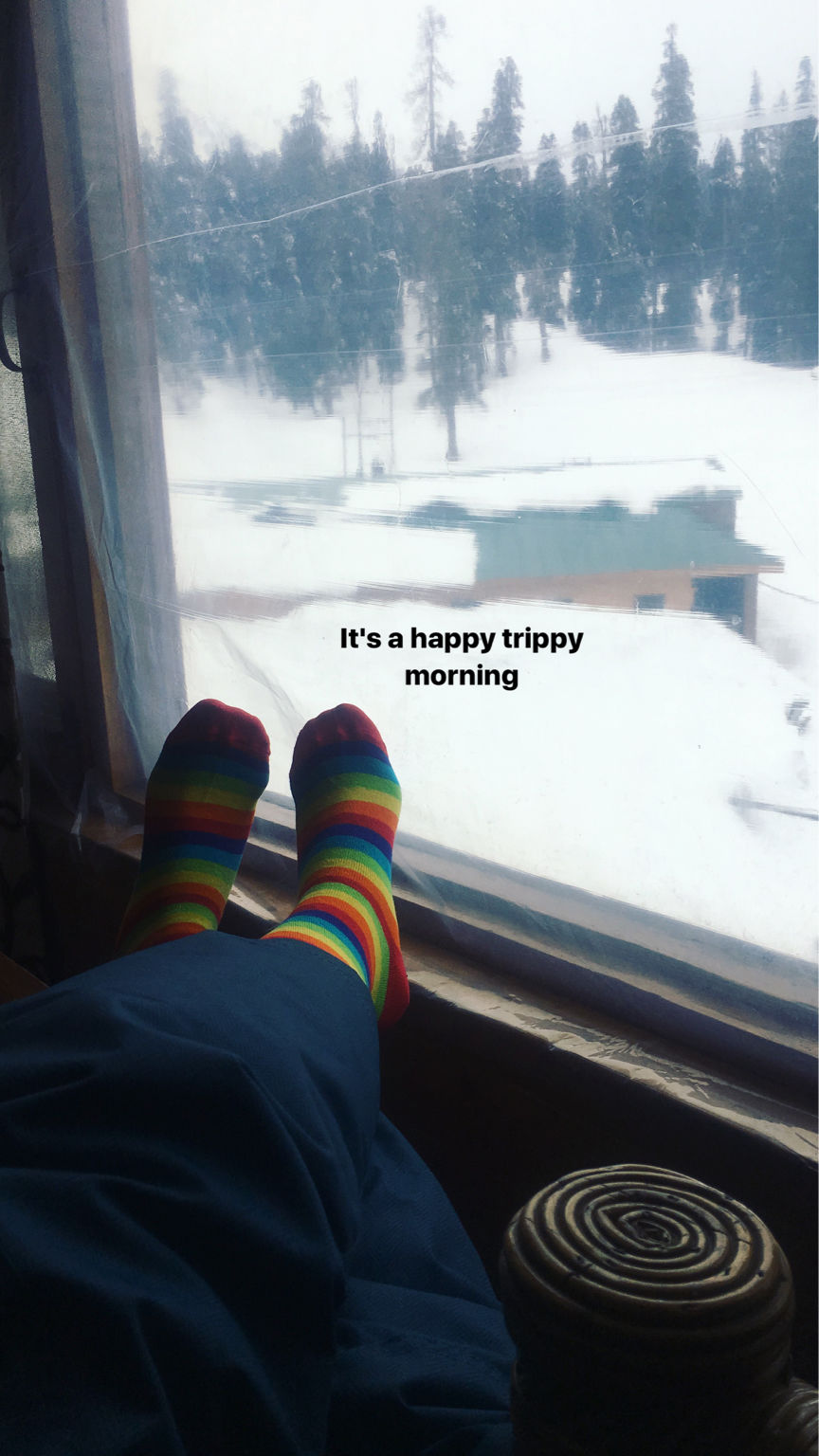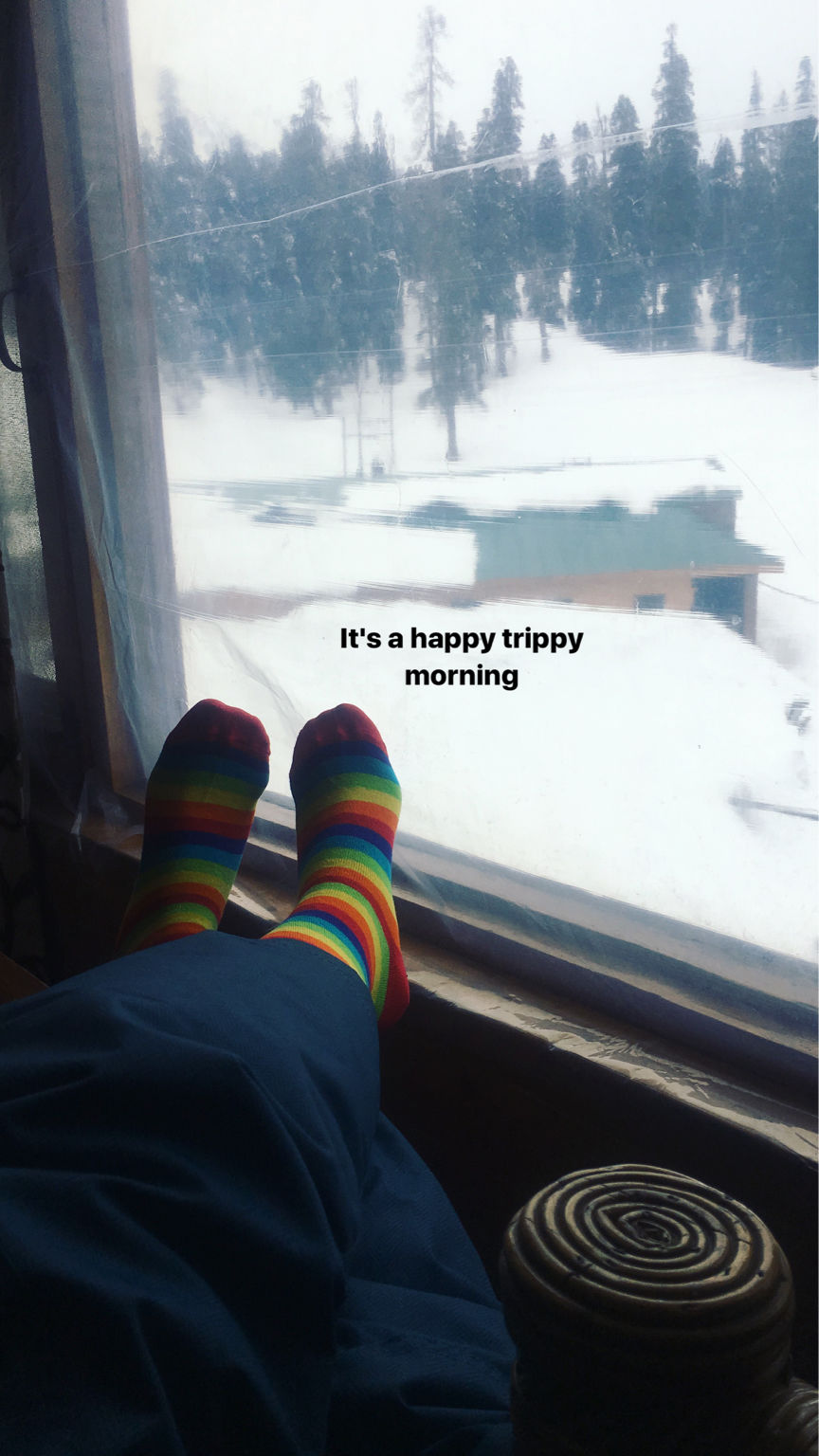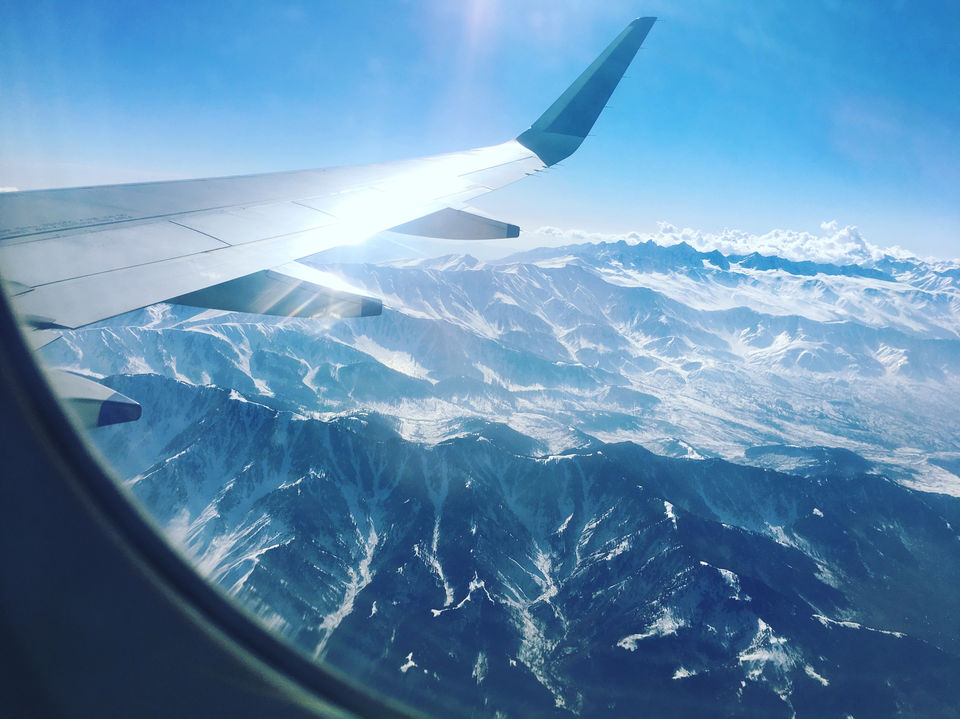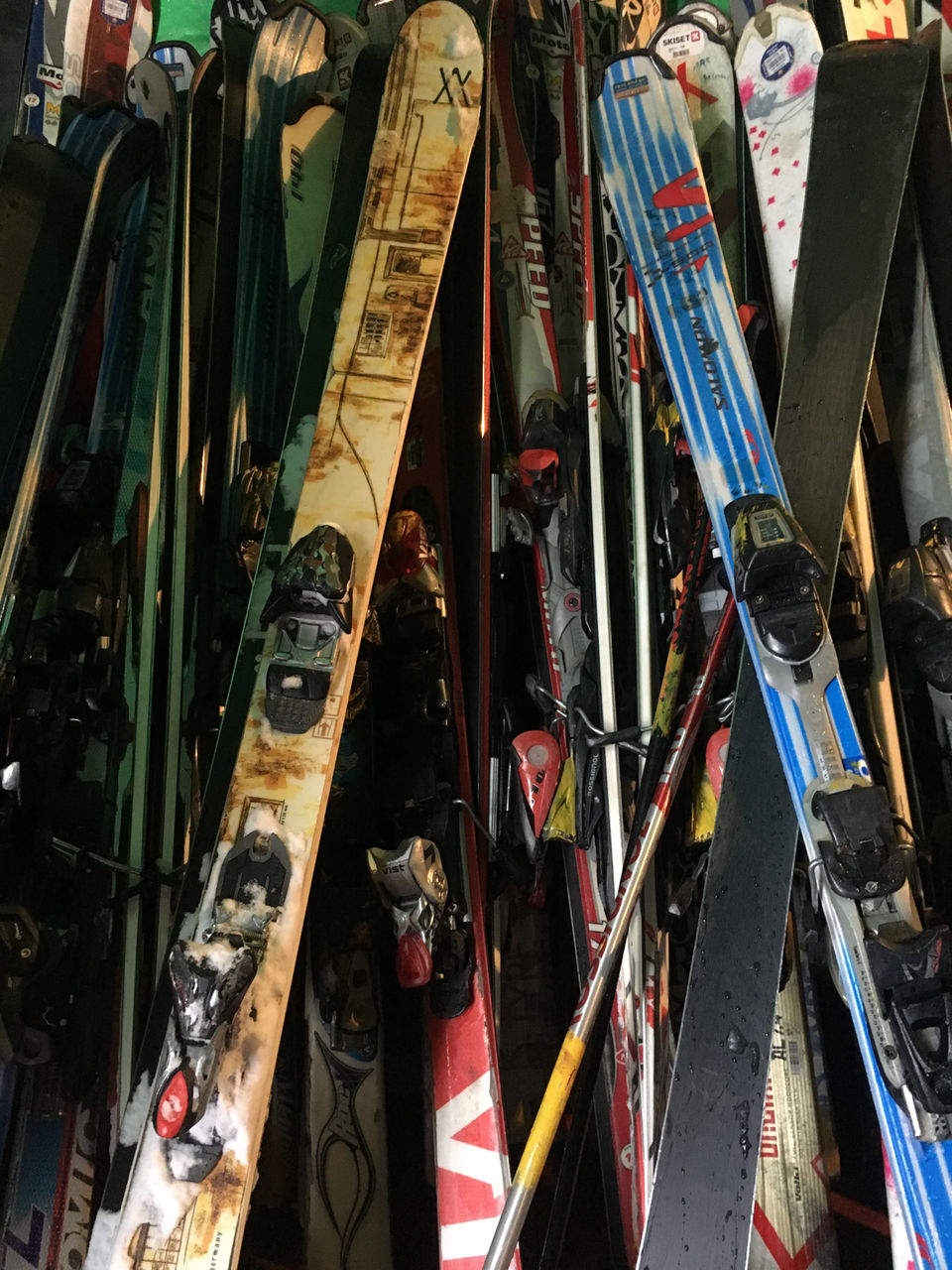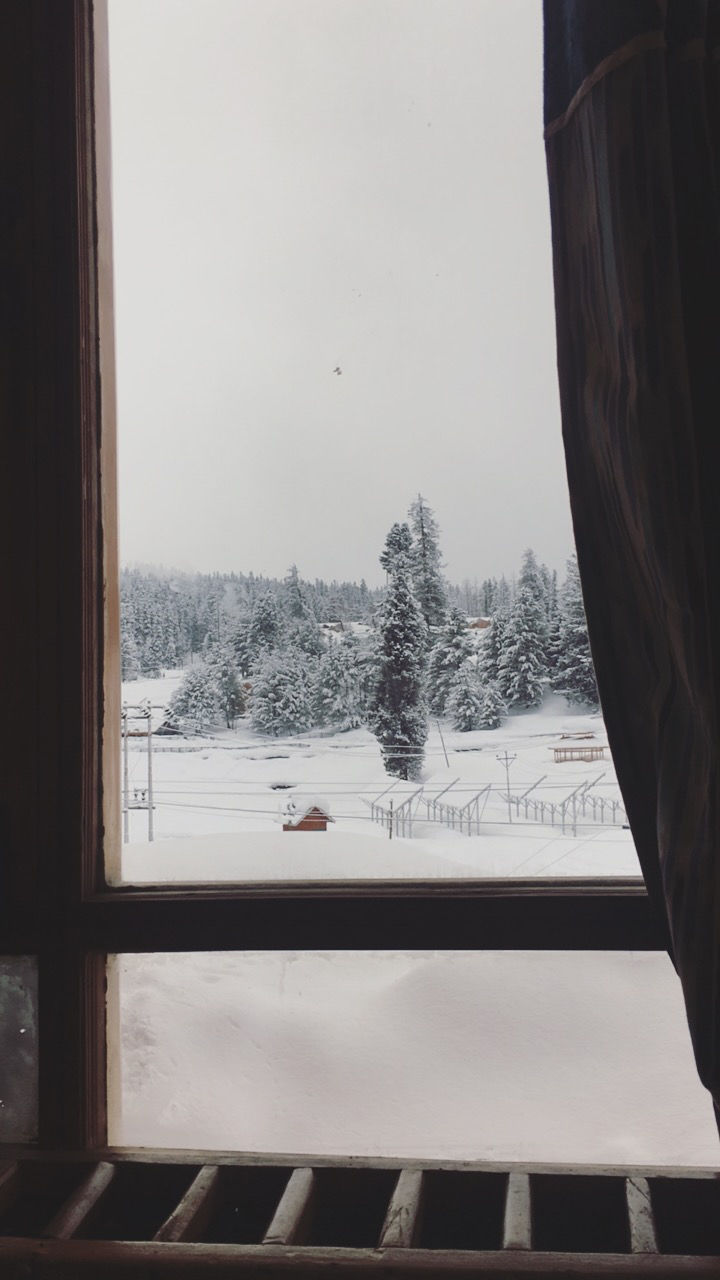 Waking up to an amazing view outside our window, it was a snowy day. A perfect day to ski.
Walk up to the baby slope where we met our instructors who geared us up with our equipment and we started off. After multiple falls and trying to get the technique right we broke for lunch. Tiny tea stalls at the base of the baby slope serves you Kahwa's, Chai, boiled eggs and Maggi. The Ski lift at baby slopes are shut down from 1.30pm-2.30pm an indicator for a lunch break. And to do touristy things.
Post lunch Ski again till 4.30 that's when the ski lift shuts. The instructors you hire help you carry the ski equipment back to your rooms and makes sure that you are learning the techniques and enjoying it.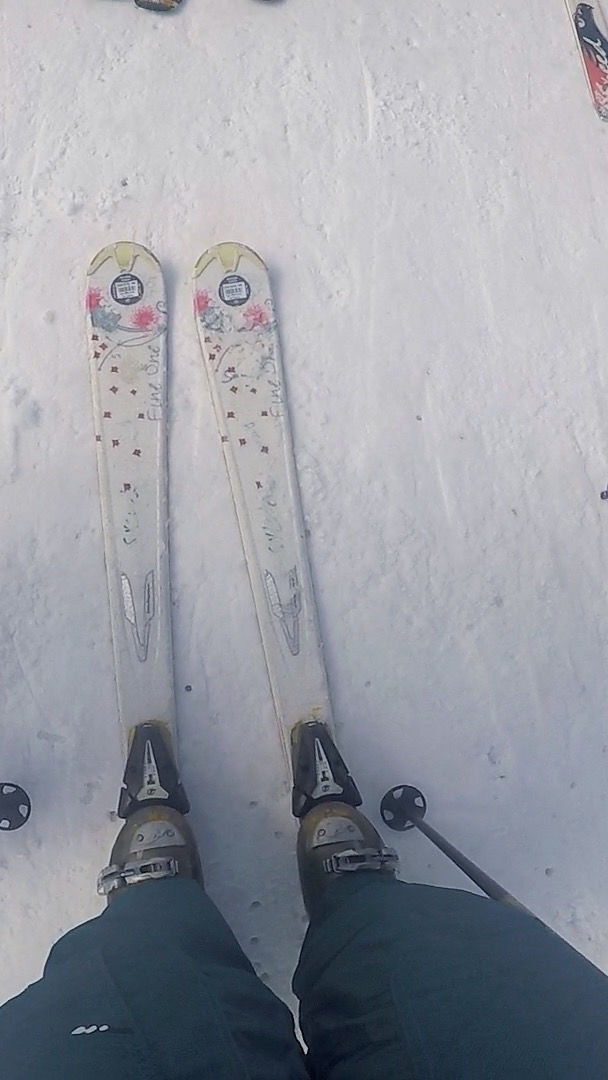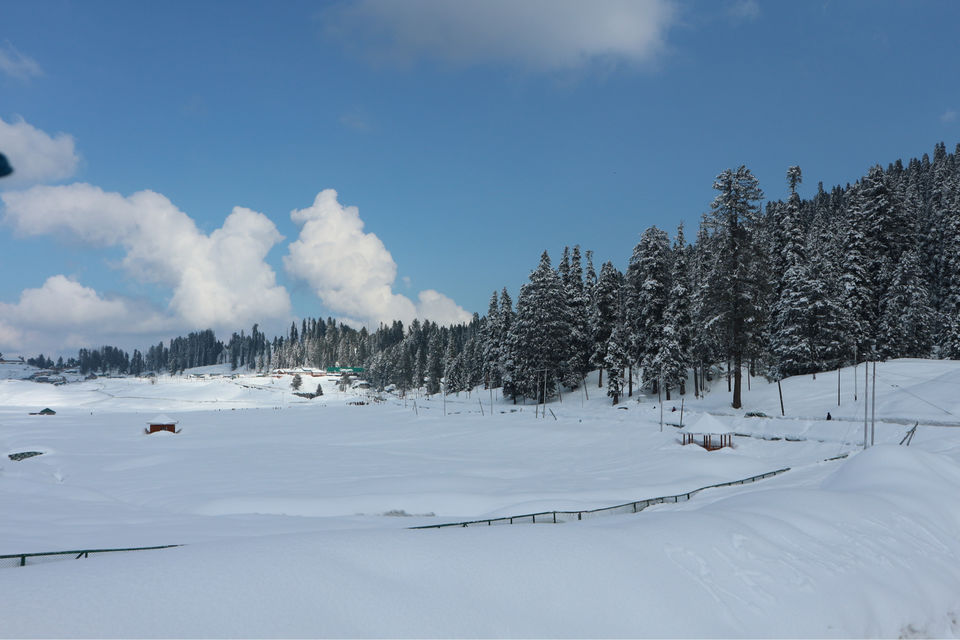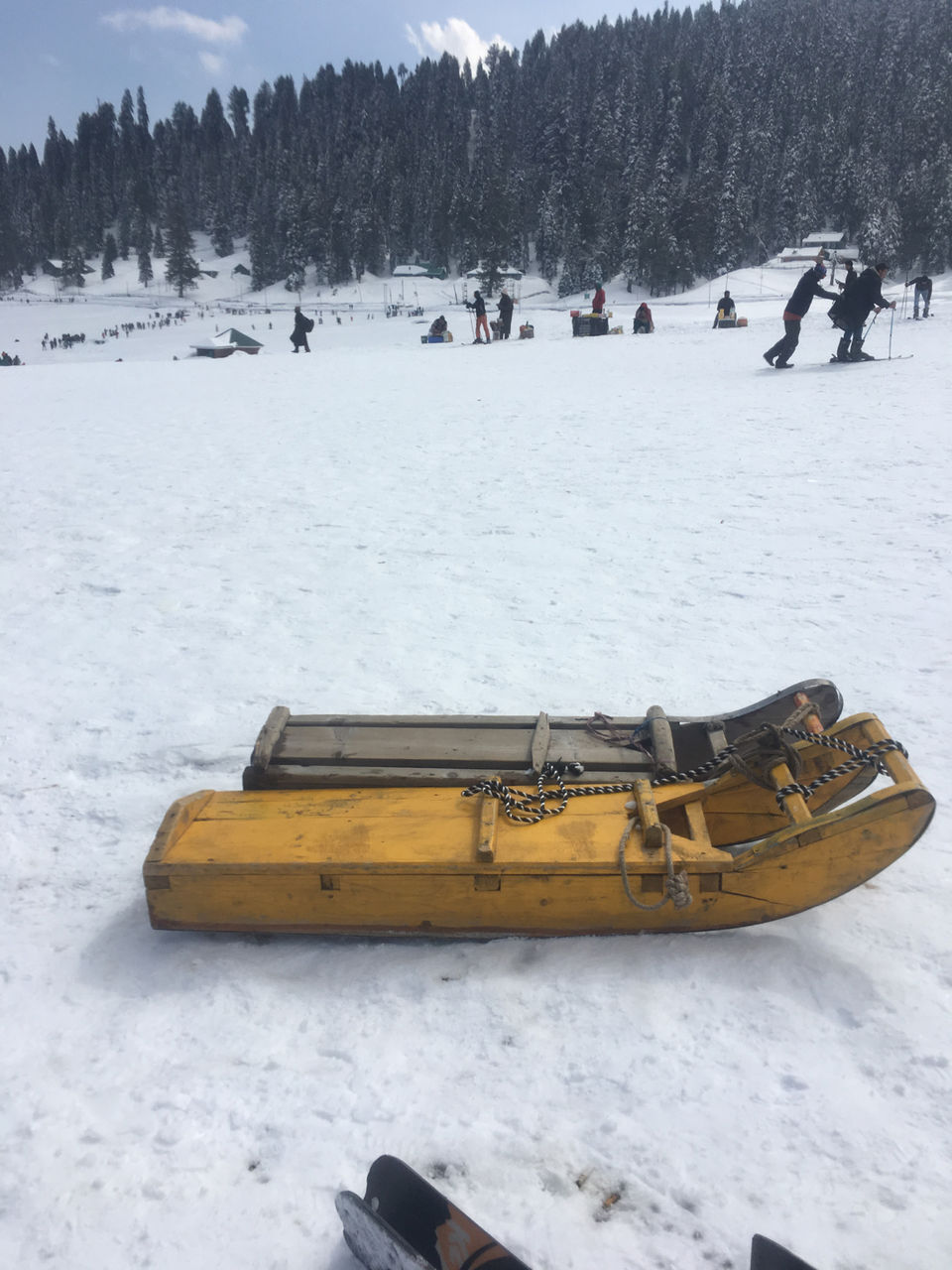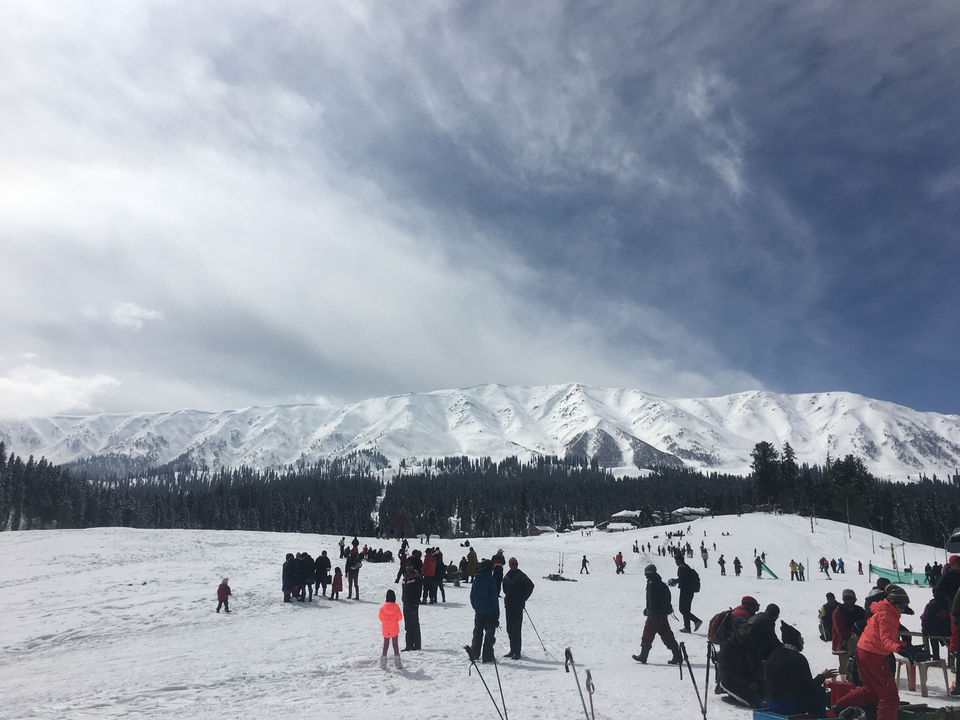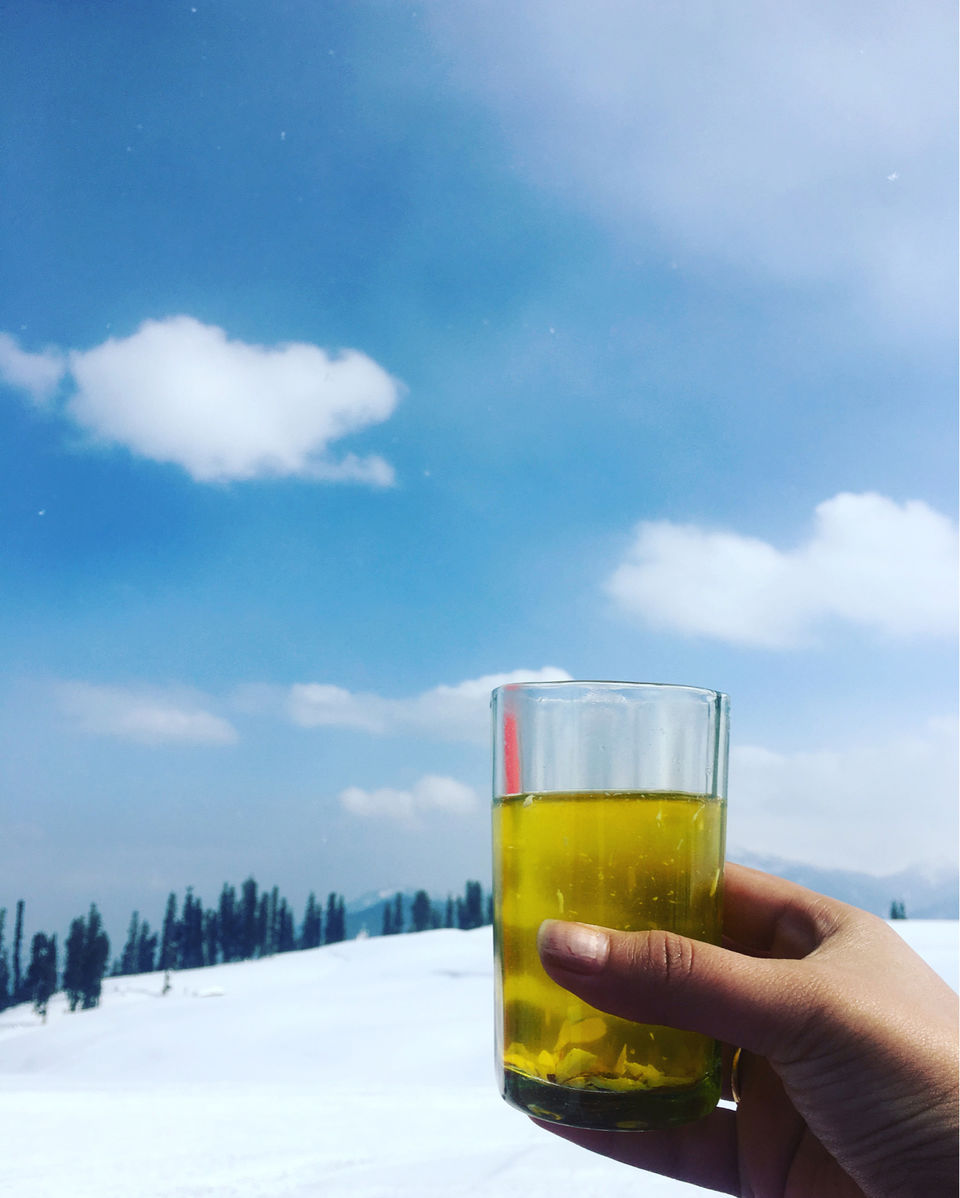 Ski again. You can explore the Highlander and 85 slopes if you are confident on your techniques. Weight forward on your shins, snow plough to stop or slow descent, parallel ski for speed. These basic techniques will let you master it on your own. Remember to stand straight and relax on the ski lifts.
Restaurant options are minimal for dinners we used to order room service and chill in the common rooms. Post an entire day of skiing every inch of your body hurts, owing to the multiple falls. But the point is you fall 20 times you get up 21 times. Pick your skis and slide away.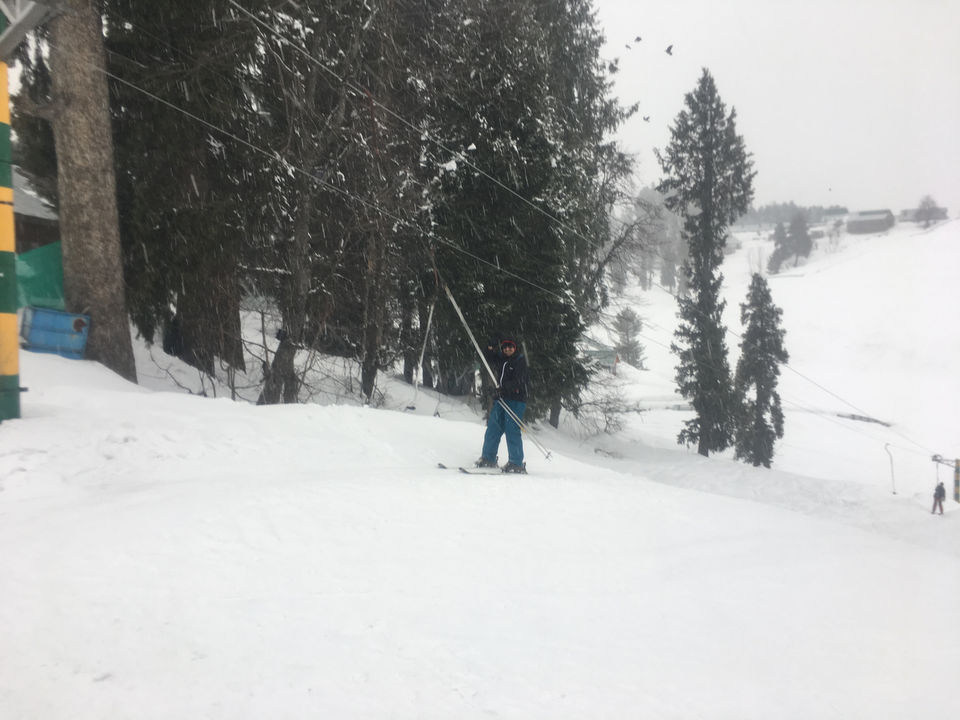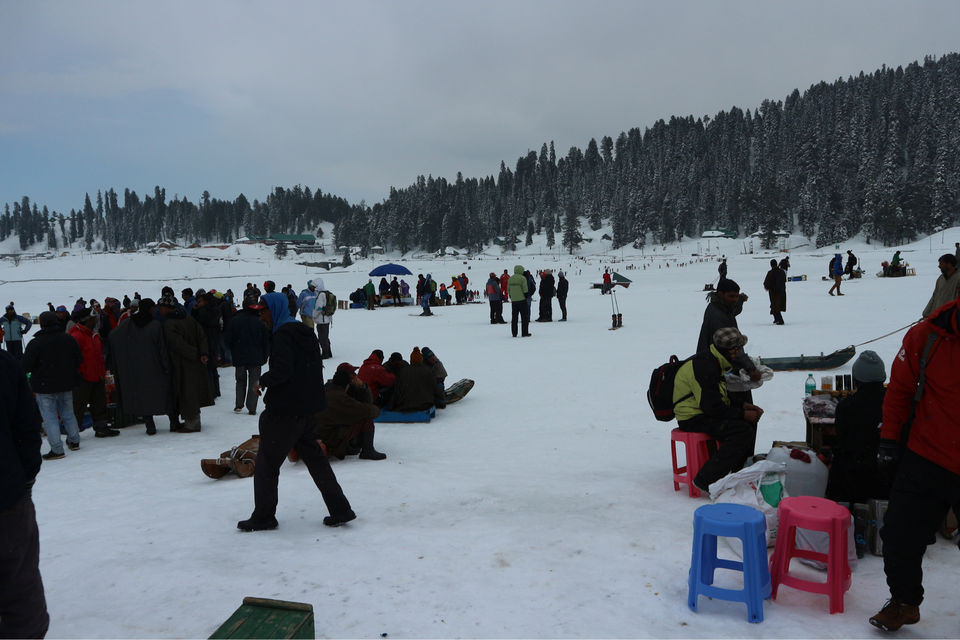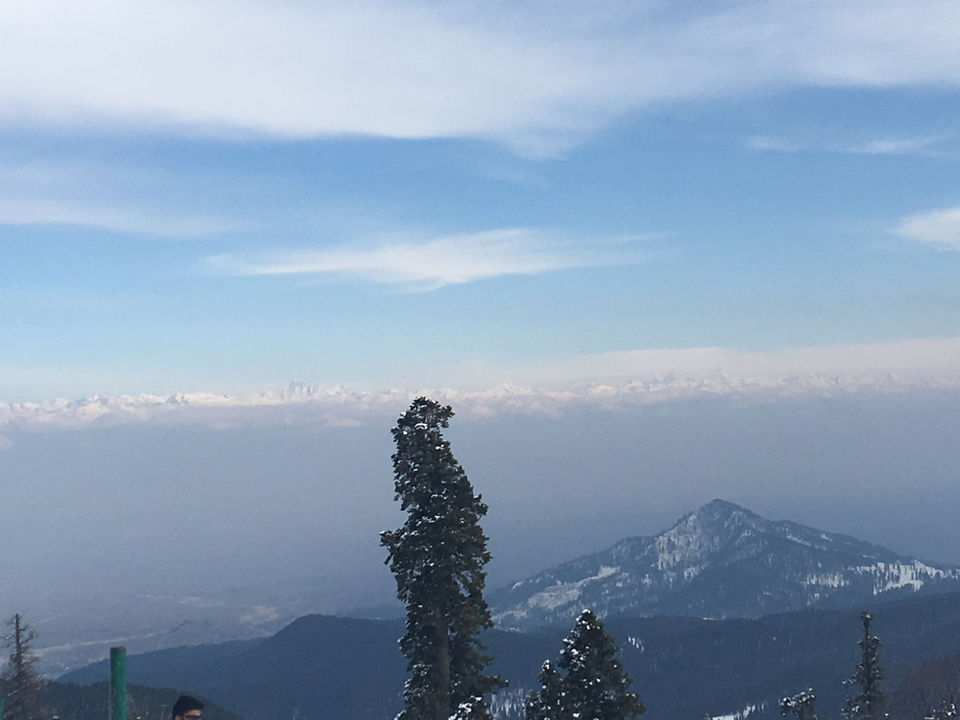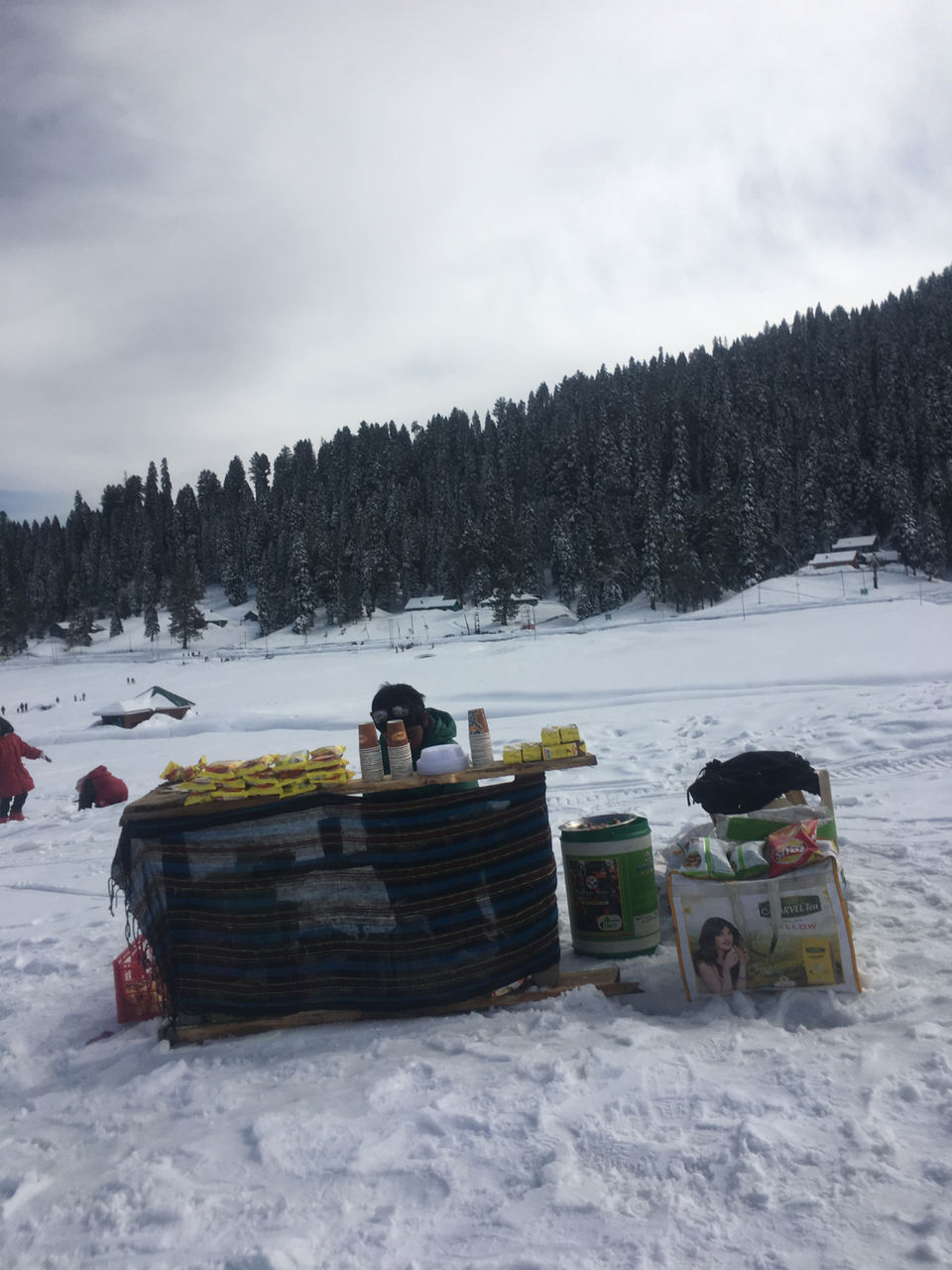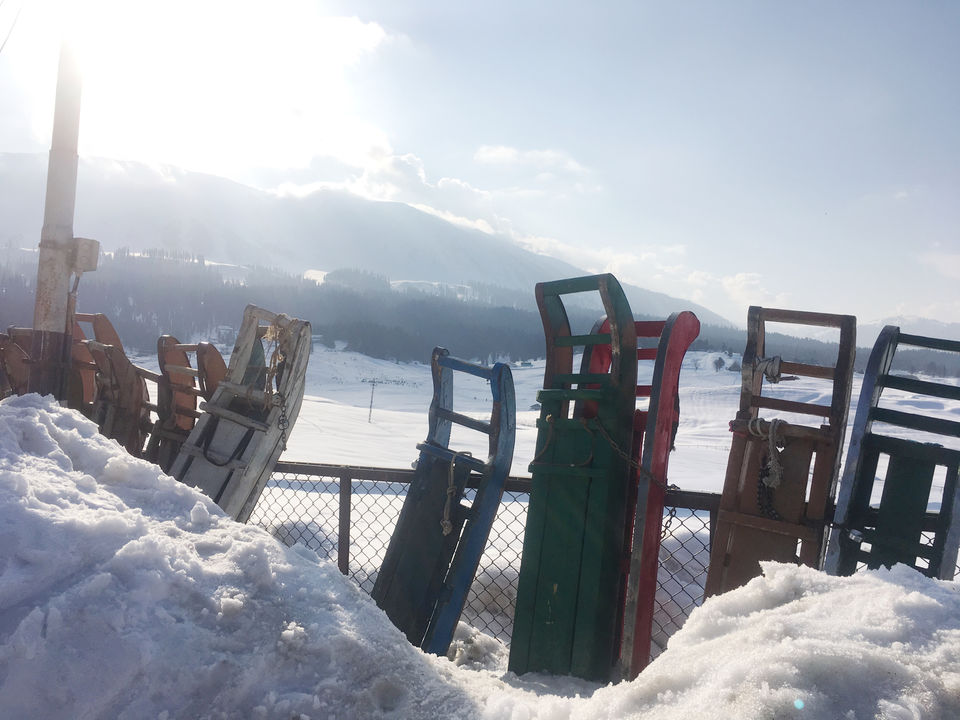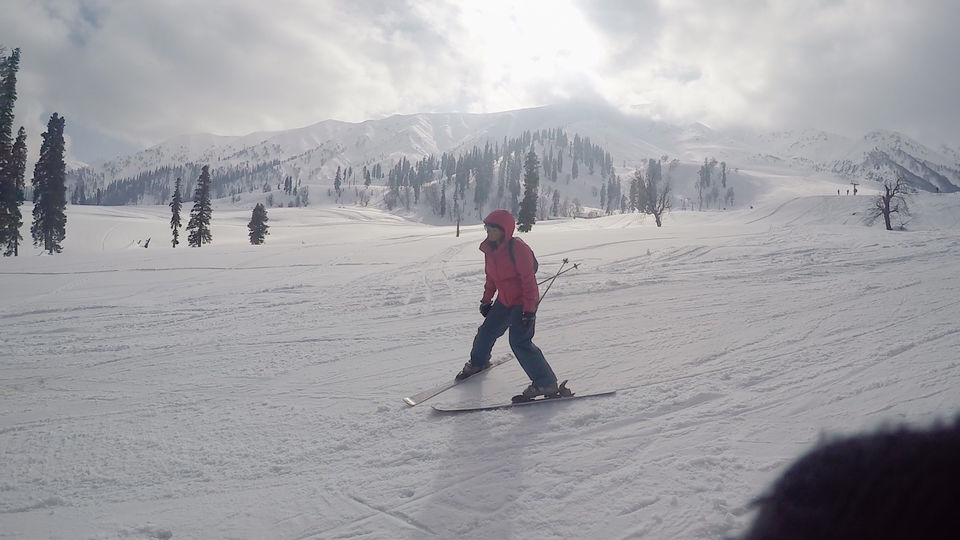 Kashmiri wazwan is the traditional cuisine out here. Rista, Gustaba, Kahwa, Kashmiri roti, Phirni some of the must tries.
Ski again this time I tried out the 85 and Highlander's and built on my techniques.
Khyber mountain resort and Spa is one of the fanciest and luxurious places in gulmarg. Next year our plan is to stay at the cheap places and ski for 5 days and the last two days unwind at this beautiful resort.
The last day for skiing and I decided to brave out the Phase 1 slope. Early morning we headed out to Phase 2 on a Gondala. Reaching there it started snowing and we could not get a clear view, but what we did see was still worth it. The Afrawat peak gives you the view of the Western Himalayas and it's worth the 1600rupees you pay to get up here.
Shift to the phase 1 Gondola and reach the Kongdori valley where you can ski down and use the gondola multiple times.
Skiing down that path of 5-7kms is mesmerizing and a true test of your physical strength. The adrenaline rush and the mountain air will keep you going.
We had an early dinner at this amazing restaurant called Bakshi near the Gulmarg market. This was the best food we had over the past 5 days and vowed to come back the next day for breakfast before we ended our trip. Mouth watering delicious Wazwan served by Fayaz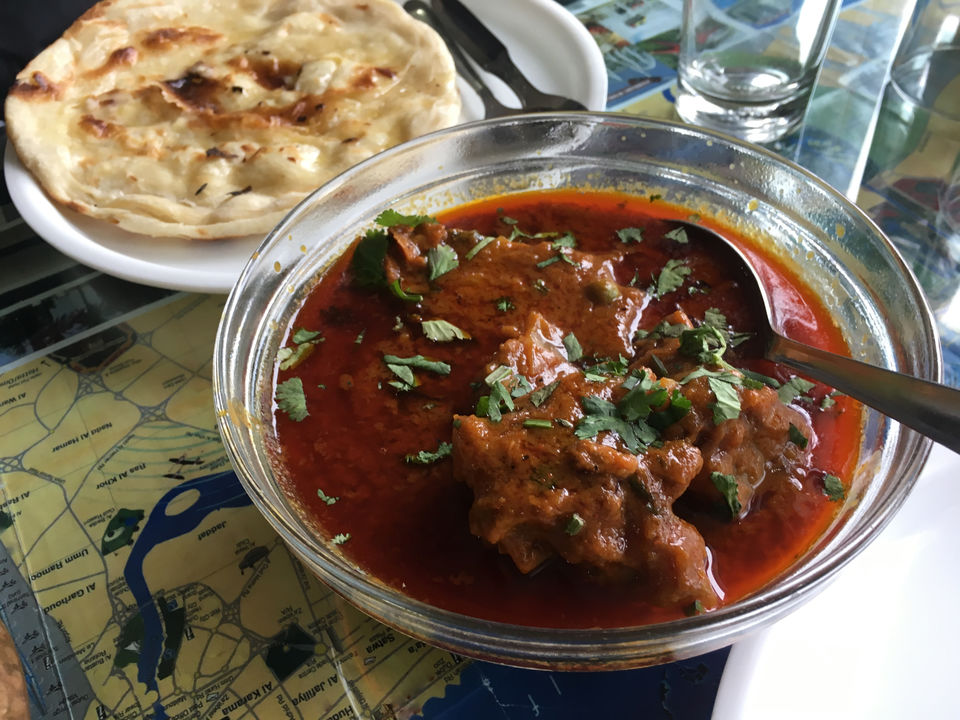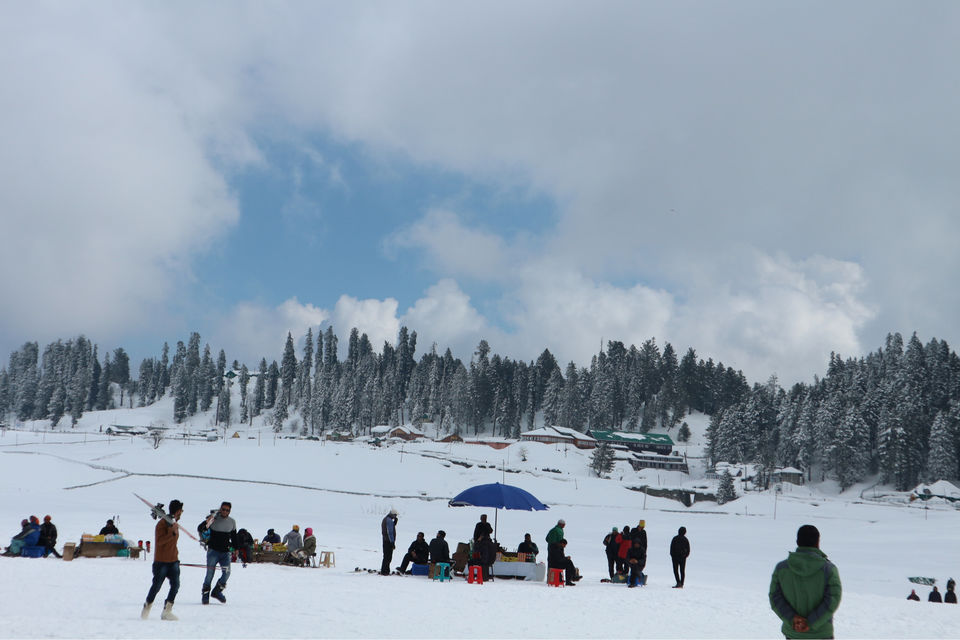 Final day. We head out of Gulmarg bidding goodbyes to our instructors and not before eating at Bakshi.
Quick stop at Srinagar to view the Dal lake and off to the Airport.
Things to note at the Srinagar Airport. No hand bags allowed and it needs to be checked in. There is a double check of the baggage before it gets boarded on to the flight. Post check in you need to identify your check in luggage. At security your purses or small laptops bags are throughly checked. So do reach 2-3 hours before your flight to complete these formalities.