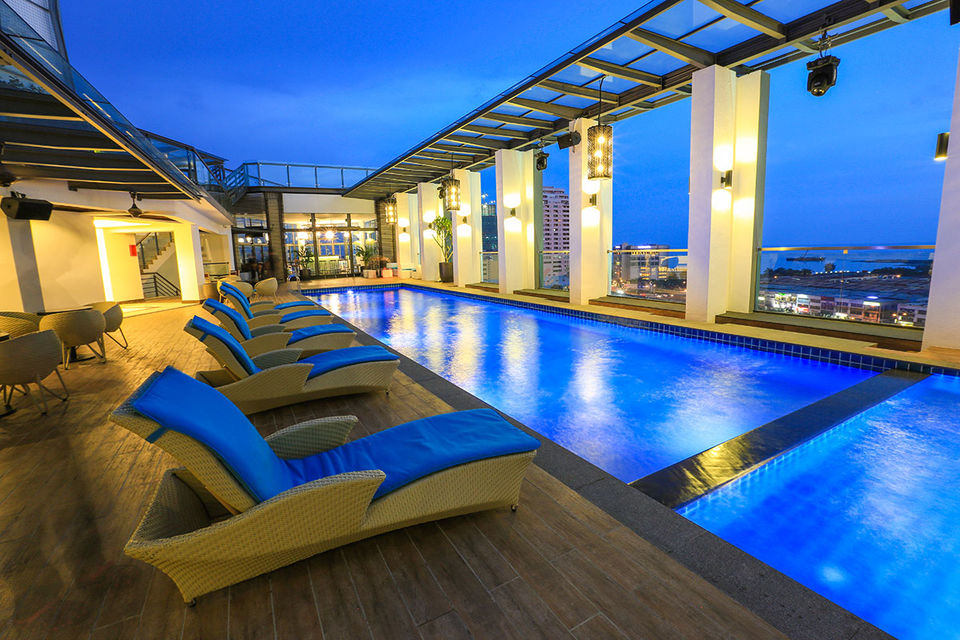 The hotels in Malacca are some of the best choices for travellers who prefer comfortable accommodations and do not wish to take anything lying down. Although low on cost, the properties are equipped with some of the most modern amenities and staff that is warm and welcoming. These properties are proofs that you need not splurge to get some of the best accommodations. The interiors of the room will put even some of the most luxurious hotels to shame. Equipped with outdoor pools, spa treatments and courtyards these hotels have everything that a luxury hotel would! If you are planning to go strict on your accommodation budget why not as well on your travel budget. Make sure to travel by bus as they have some of the cheapest fares and sometimes offer better services than a cab would!
You don't have to carry cash or change thanks to this website redbus.my which lets you book tickets and pay for them online so you just need to get out of your
Hotel Sentral View Melaka
It is a 3 star hotel and you are sure to get value for money here. It considered one of the best options for travellers who are on a tight budget. It is located alongside Jalan Tun Ali and is only two kilometres away from some of the most signature landmarks of this historical place so you will not have to spend much on travel either. The hotel houses more than 112 fully air conditioned guest rooms. The rooms have a minimalistic decor that looks pleasing to the eyes. The beds are soft and comfortable. The rooms are equipped with tea and coffee vending machines and the bathrooms have bathtubs too. Free WiFi and a TV is available in the Executive Suite, which is priced moderately. You can board a bus from Melaka Sentral Station, which will drop you off a kilometre away from this hotel. A little walking will not harm you and a healthy option too!
Eco Tree Hotel
Located in Melaka Raya the hotel has been rated four stars by its guests that is quite high for a budget accommodation hotel. The hotel has qwerty interiors and is completely equipped with all the modern amenities you would want to see in your room. The rooms have air conditioning, coffee vending machines, televisions and bathtubs. Everything you would find in a luxury hotel. The hotel is also reachable from Jonker Street by bus. The journey will take you somewhere around 15-20 minutes in lean hours. I will not recommend you to book a cab, as there is a lot of traffic at all times of the day. Although priced on the lower side, this hotel does not fall short of facilities and amenities on any front. It has all quality amenities that a five star hotel has to offer. The staff was quite pleasant and generous to talk to!! It is just minutes away from the bus drop off point.