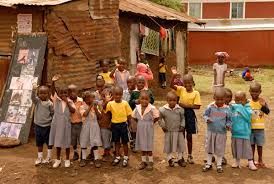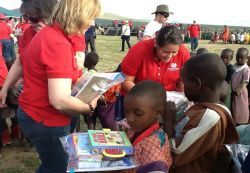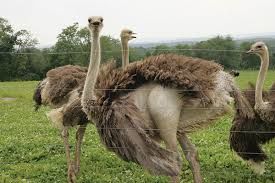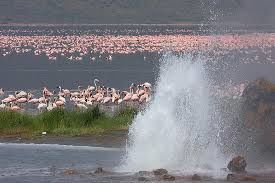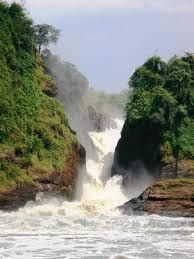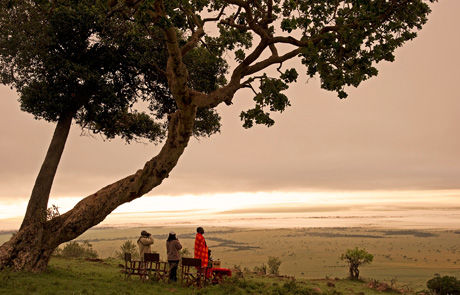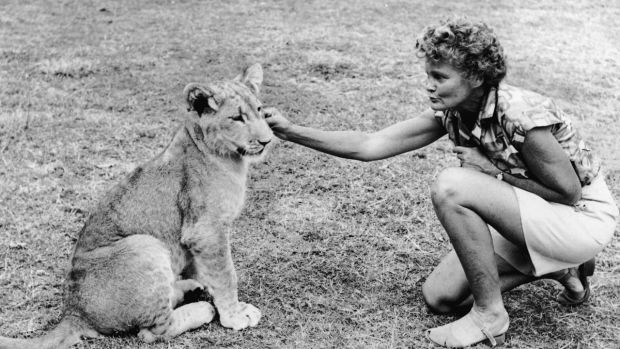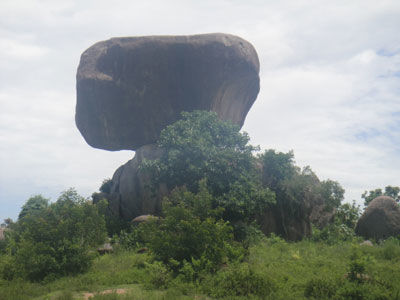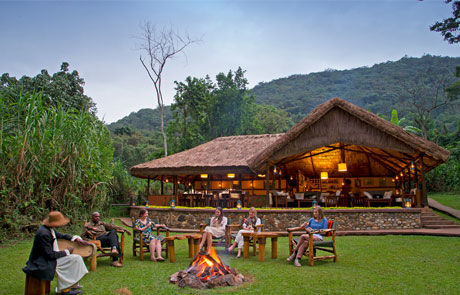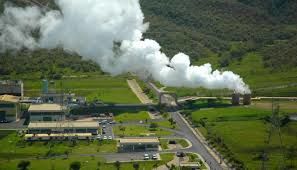 15 Days Educational Study Tours

Safari Highlights!
Educational study tour offers valuable learning experience to students. In Kenya, educational trips are tour programmes in which participants travel in groups with primary purpose of engaging in learning topical issues on research, socio- economic developments, geographic tours and technical field study.
This learning experience directly covers the locality to be visited by the traveler and provides a rich opportunity of understanding the world. It is comprised of various sub-learning topics like eco-tourism, heritage & cultural tourism, agro based study tours, sports tourism plus student exchange program.
The main objective of this eco-safari is to expose both students and learners to re discover the underlying beauty of Africa through adventure expeditions in the diverse ecosystems.
Additionally, educational trip is to give students first-hand exposure into new ecological setups like the man-made lakes, dams and waterfalls or agricultural plantations or visit pre-historic sites like the cradle of mankind at Kobi Fora where human life began near Lake Turkana-Kenya. This trip is a true blend of people and nature!
SAFARI ITINERARY:
Day 1: Arrival Nairobi, Kenya.
Meet and Greet upon arrival at Nairobi's JKIA-Airport by our lovely uniformed staff in African traditional style with a bouquet of flowers. Transfer to your hotel 20 km away in the city.
Depending with the time of your arrival rest of the day is spent in Nairobi acclimatizing from jet lag; get into the city sightseeing with visits to Nairobi's principal landmarks; the parliament buildings, the Capitol Hill area with panoramic view of Nairobi skyline. Overnight at Meridian hotel/ or simiar on Bed and breakfast basis.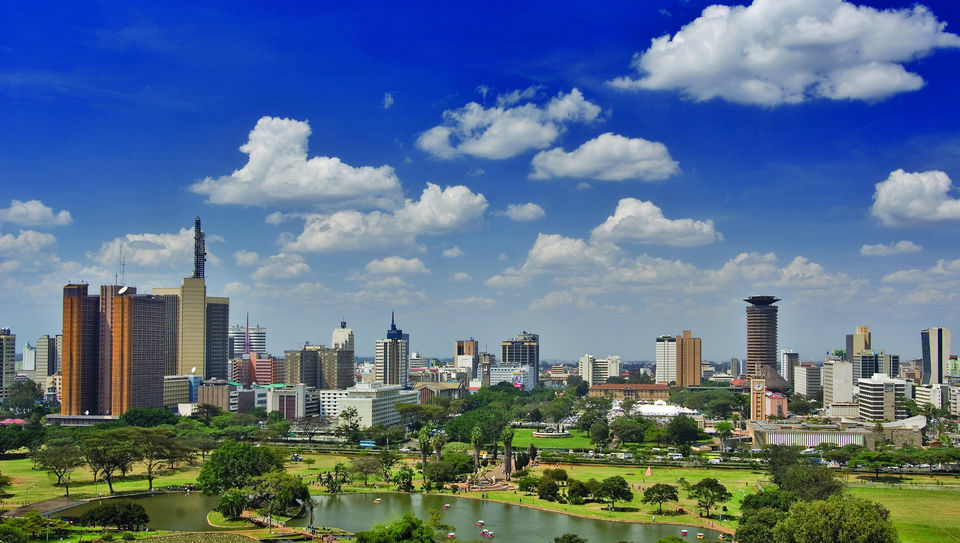 Day 2: Nairobi Tour / Suburbs
After breakfast, visit one of the local learning institutions and interact with University/college students. Thereafter, visit the Kenya National Museum with our guide to learn about Kenya's wildlife, geology and human history. Extend your visit to "Nyumbani children's home" for an up-close and candid interaction with orphan-children. Return to your hotel by sun-set for a tour briefing.Overnight at Meridian hotel/ or similar
Day 3: Lake Magadi Geographical Tour
Lake Magadi is located in the southern Kenya. This 104 sq. km soda lake is completely surrounded by vast natural salt flats. These sweltering hot plains prevent animals from reaching the alkaline lake at its center. For this reason, thousands of flamingos descend on the lake each year to nest on elevated mud mounds at the lake's edge safe from any potential predators. Freshwater springs at the Lake's shore attract a host of other birds.
A journey of 2 hours drive on tarmac road South of Nairobi the Lake's baking salt plains stretch into horizons of shimmering heat haze, while the shallow lake heaves with the pink waves of nesting flamingo. The other worldly atmosphere is compounded by the intense heat and the isolation.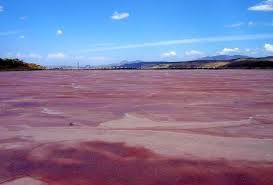 A guided tour to the Magadi Soda company one of the largest producer of Soda Ash in Africa is conducted. (Picnic Lunch is served). Drive back to your Nairobi hotel for an overnight stay. Meal Plan: B, L & D
Day 4: Maasai Plains Tour/Ostrich Farm Visit
A guided tour to the Maasai plains- East of Nairobi on agro based study tour of nomadic life of the Maasai people will give you good research findings on these peoples' lifestyle in their villages.
Visit to the Ostrich farm at nearby enables you to learn about Ostrich rearing and breeding. During your visit to the sanctuary here the 'ostrich race' is held where the birds are put on a running match for sports viewing. A complimentary ostrich feather and sample of ostrich fillet are some of the most interesting items to savor. Late afternoon drive back to your hotel for overnight. Meal plan: B L & D
Day 5: Mt Kenya Slopes Cultural Trip
Leave Nairobi after breakfast pass through coffee and pineapple plantations to the slopes of Mt. Kenya arriving at lunchtime. Afternoon walk to the exciting Kikuyu villages for cultural tour where folklore songs and circumcision dance and heritage lifestyle of yore is displayed. to bird watching, forest studies close
During this time a walk to Mau Mau historic caves is led by local guides to help you visualize the struggle of Kenya's freedom fighters. Bird watching, nature walk and forest study is carried out.Drive to the Mountain Rock Hotel for overnight. Meal plan: B L & D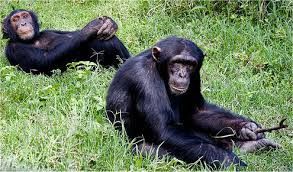 Day 6: Chimpanzee Sanctuary/ Sweet-Waters Visit
Depart early morning after breakfast and cross the Equator line where a proof demonstration of zero- degrees latitude is performed, proceed to the famous Sweet water's Wildlife Sanctuary, a beautiful private game reserve. This very special 23,000 acre wildlife sanctuary was originally established to protect and breed highly-endangered Chimpanzees and Black Rhinos.
In 1994 the Jane Goodall Institute established the Sweetwater's Chimpanzee Sanctuary within the reserve and moved a large group of chimps here from the unstable situation in their native West Africa. A Visit up close with the wildlife orphanage gives a clear view of the chimps at this Sanctuary. It will be nice to see lion, leopard, cheetah, elephant and hippo as the animals come to drink sweet water at the under flood light- a spectacle to behold! Dinner and overnight at the Sweetwaters.
Depart Sweetwater's after breakfast for Lake Nakuru via Thompson's falls a beautiful waterfall onn the slopes of Mt Kenya. On the way break off for lunch at at Nyahururu town as you proceed to Nakuru arriving in the evening. Overnight at Lake Nakuru hotel for meals based on Breakfast, Lunch and Dinner
Day 7: Lake Bogoria Game Reserve / Lake Baringo Day Trip
Lake Bogoria is a breeding ground for the flamingos and it will be very important to tour the environment of its locality for purposes of science and geography. The Lake has hot geyser/springs from the hot beds of the Rift valley. The habitat is a living ground for many bird species.
The lake (Baringo) is widely known for its lively bird-life eco-system that supports variety of bird's species which live in this wide basin of water marsh /wetland habitat for bird life and supports huge number of aquatic life like hippos, snakes and crocodiles. Occasionally a number of flamingos come to feed here- a very good chance for photography and an hour long study tour provides a good 'classroom' lesson time here.
There is considerable geothermal activity with hot springs and geysers around the shoreline of Lake Bogoria and you will take a sight-see walk to look for animals like the greater kudu, zebra and other antelopes. Afternoon ends with a drive back to Robert's camp by the lakeside for overnight. Meal plan: BLD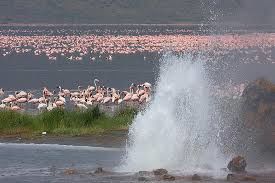 Day 8: Lake Bogoria -Lake Nakuru
Depart after breakfast and proceed to Lake Nakuru via Lake Bogoria for yet another taste of Great Rift valley vista from scenic landscape and spent walking on the lake shore taking photos of the birdlife and water scenery, the hot water springs and the volcanic soil formation. Leave the lake and drive down the valley floor to Nakuru town arrive late afternoon for dinner and overnight at the Miale hotel.
Day 9: Lake Nakuru National Park
Lake Nakuru is one of the most spectacular sights and birdlife sanctuary in the world. In the lake millions of flamingo birds are in plenty, pelicans and goose abundant.
After breakfast drive to the Lake Nakuru National Park for game viewing, see the lesser and greater flamingos and other birds. Looking out over the dazzling fringe of pink around the lake's shores you will see warthog, waterbuck and large numbers of impala. Other residents include buffalo, Rothschild giraffe, water buck, lion, leopard and white rhino.
The best place to view the birds is from Baboon Cliff where you will have a picnic lunch. Leave the park to tour Nakuru town after which return to hotel for dinner and overnight. Meal plan: LDB
Day 10: Lake Naivasha+ Elsamere Adamsons home
Early breakfast leave Nakuru drive down the valley floor to Lake Naivasha on your way visit the pre historic sites of Kariandus and the lake Elementatia. Arrive in Naivasha for lunch and check into your hotel/camp. In the late afternoon visit Elsamere, the home for former pioneer wildlife conservationist Madam Joy Adamson and her husband George Adamson who became world famous for their pioneering conservation works in Northern Kenya. Learn more about their relationship with the lioness Elsa as seen in the film" BORN FREE". The home has many of Joy's paintings, which still decorate the house today. Dinner and overnight in Naivasha lodge/camp.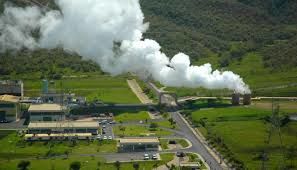 Day 11: Hells Gate National Park – Olkaria Power Station
Morning visit to the Olkaria Geothermal Power station. The station generates raw gas from underground geysers/hot springs providing 30% thermal energy of 30 % into Kenya's national grid. The study tour under staff guide is also educational and geographic for the group.This is another day classroom tour ideal for learners and travelers. Thereafter go tour to climb the high rocks using ropes, take a walk in the park and onto the floor of the gorges. This is the only park in Kenya you can walk or do cycling. The excursion offers a stunning variety of animals, prolific bird life trip.
The gorge is fascinating where you wash your hands under a small waterfall and sometimes you find the water too hot to handle and have a swim in the natural spar swimming. Meals and Overnight at Lake Naivasha Sopa Lodge.
Day 12: Lake Naivasha –Masai Mara Game Reserve
Early breakfast go boating to the Crater Lake for an evocative step back in-time to a bygone era of elegance and romance of wilderness magic untouched by the modern world of private game sanctuary at a homely environment. Crater Lake offers classic escapes including painting, astrology, as well as ornithological outings to what must be one of the most beautiful small lakes in creation. On the boat see the Fish eagle, Kingfisher, flamingo and pelicans ashore. Hippos and crocodiles are also found here. Leave Naivasha befor lunch for Maasai Mara with picnic lunch. Arrive in Masai Mara late afternoon.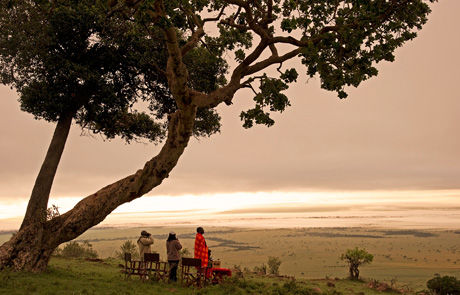 Day 13: Masai Mara Game Reserve- Fullday
Early breakfast drive into the vast Maasai Mara- the Hemingway trails where the largest concentration of animals abounds. The vast savannah and open grasslands of the Mara- Serengeti eco-system are home to over 2.5 million large mammals. An excellent chance of seeing all the "Big-5 animals": lion, leopard ,rhino, buffalo and elephant. Othe hunters like hyena, cheetah and jackal can be spotted chasing warthog and antelopes. Dinner and overnight in the Sopa Lodge/ or in a self-contained Tented Camp. Meal Plan: BLD
Day 14: Masai Mara Game Reserve-Full day
Spotted, Speckled and Dotted are the meaning of "Mara". This is the descriptive name given by the Maasai people for this beautiful land of trees, shrub, savannah grassland and shadows made by clouds that hover over the plains.
The vast, open grasslands of the Serengeti-Mara are home to over 2.5 million large mammals. These include over 1.4 million wildebeest, which migrate in an enormous, straggling herd each year from northern Serengeti to the southern part of Masai Mara. With them move herbivores such as gazelles and zebra, also looking for the best grass. Along the way they provide food for big predators such as lions, leopards and cheetahs.
It's only in the Mara where it's possible for a herd of elephants to surround your vehicle so close such that you can be able to see the beast's Matriarch eyelashes and have eye-contact…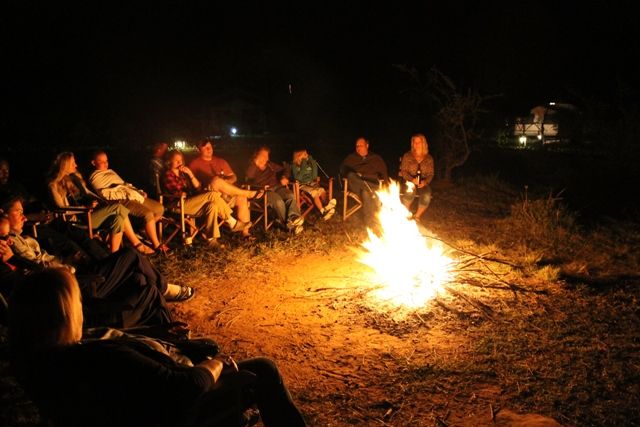 It's in Mara where a herd of lions can hold you hostage for more than 1 hour as they use your vehicle shadow to escape the midday heat..!
A cheetah may jump onto the hood of your vehicle to gain a vantage of their prey.
A family of cheetah sunning themselves sleepily on a rock, the drama of a lion makes a kill just 15-20 feet away from you, or the thrill of elephant charge. The trees in the distance turn out to be giraffe's family. Dinner and overnight in Mara Sopa Lodge/ or camp. Meal Plan: BLD
Day 15: Maasai Mara Game Reserve- Nairobi City
Leave Maasai Mara after early breakfast and drive back to Nairobi- Kenya's colorful capital city in time for lunch at the famed Carnivore restaurant. The Carnivore Barbecue Experience, also described as 'Meat Eaters Paradise' is the Africa's greatest eating experience! After lunch transfer to your hotel or J K I Airport to your next destination - Splendours of Africa Tours representative will reconfirm your onward flight, and assist you at check-in point.
Those taking additional days for beach holiday or safari extensions to Mombasa or other circuits will be cordially assisted satisfactorily.
Wishing you a wonderful safari holiday for a lasting lifetime memory!
Included in safari package cost
Meet and Greet Services with airport transfers
Full Board accommodation in lodges/camps on safari
Transport in a custom-built safari-van with window seat guarantee
Visits and lectures to local schools, colleges, villages and homes
All park-gate and game reserve entry fees
Complimentary bottled mineral water on safari game drives
Unlimited game viewing drives per day whilst on safari
Services of an English - speaking and professional driver-Guide
Excluded:
Expenses of personal nature phone calls, internet, laundry etc.
Beverages: All alcoholic drinks, wines and spirits
Tips for driver guide
NOTE: For bookings and reservations on our safari packages kindly contact us:
Mr. Ben Owino
Adventure safari specialist
Splendours of Africa Tours
Uganda House 1st Floor suite no 20 Kenyatta Avenue
Mobile:+254- 724- 978- 975 / +254-711-444-295.
P.O.Box 13906 - 00100 GPO, Nairobi-Kenya
E-mail: ben@splendoursofafricatours.com, OR-info@splendoursofafricatours.com
Website: www.splendoursofafricatours.com