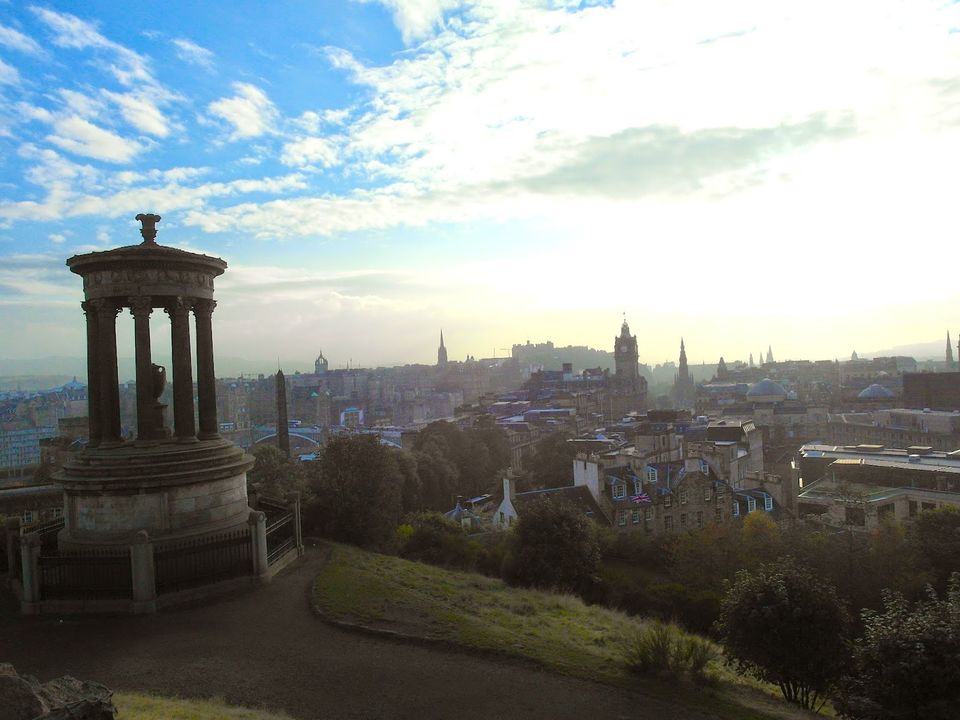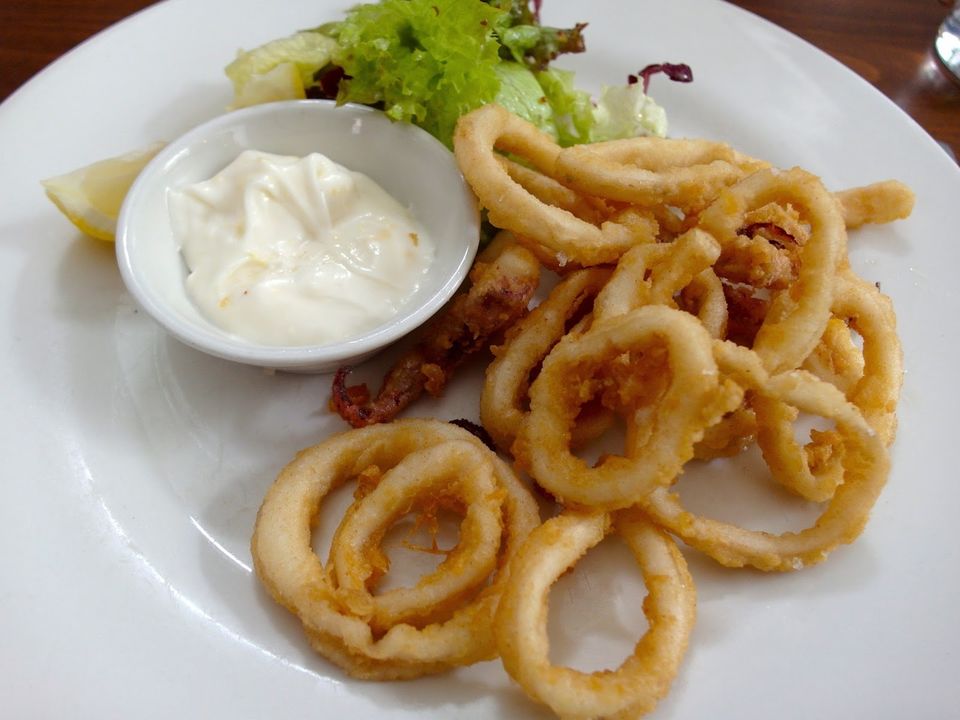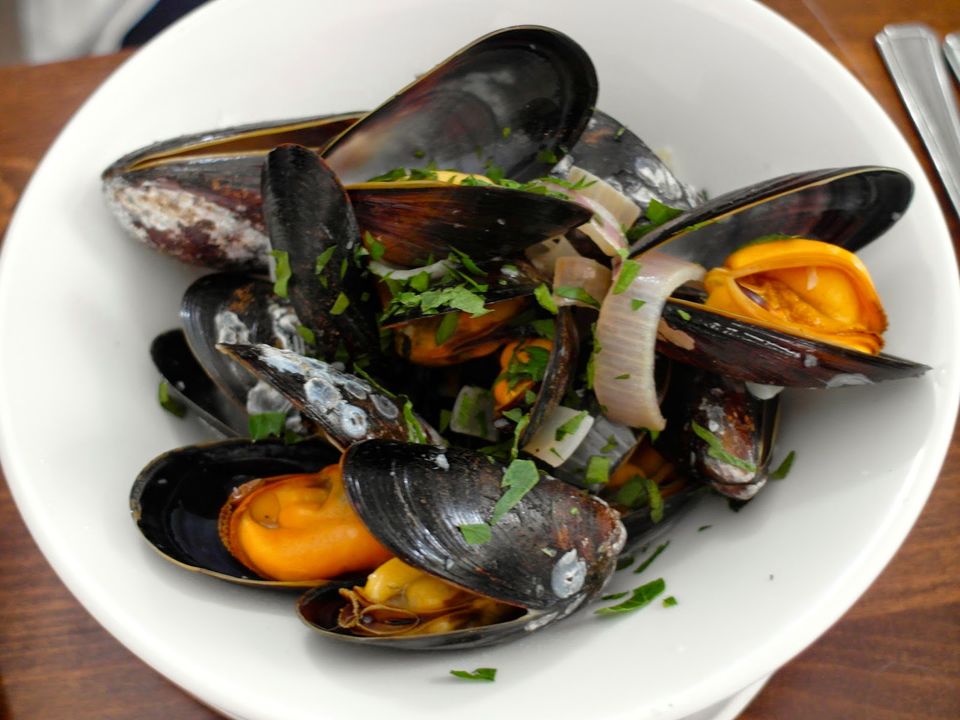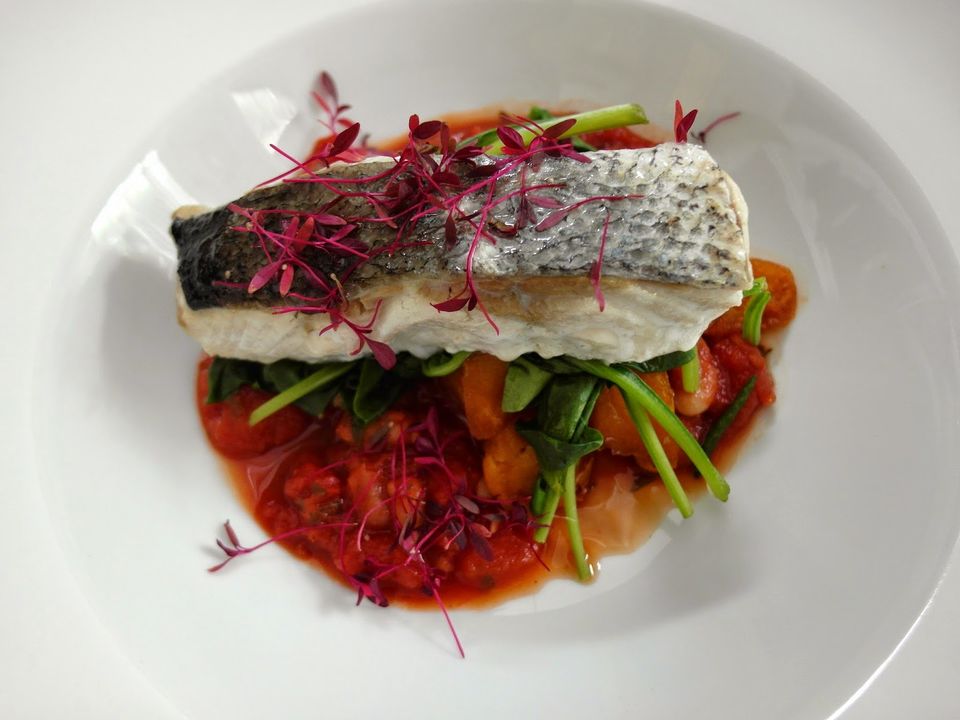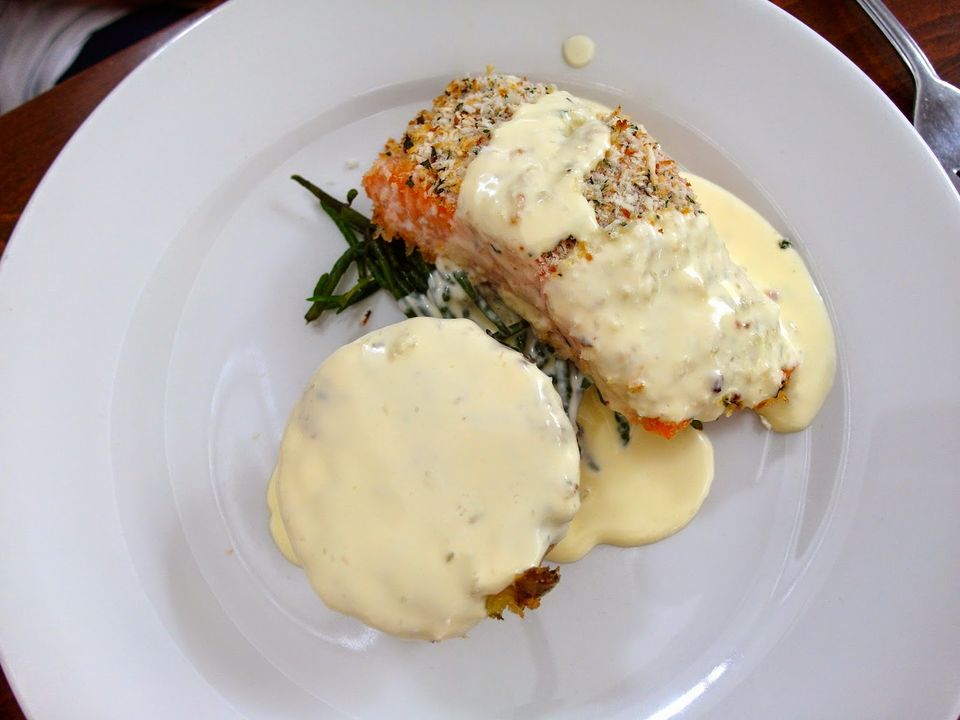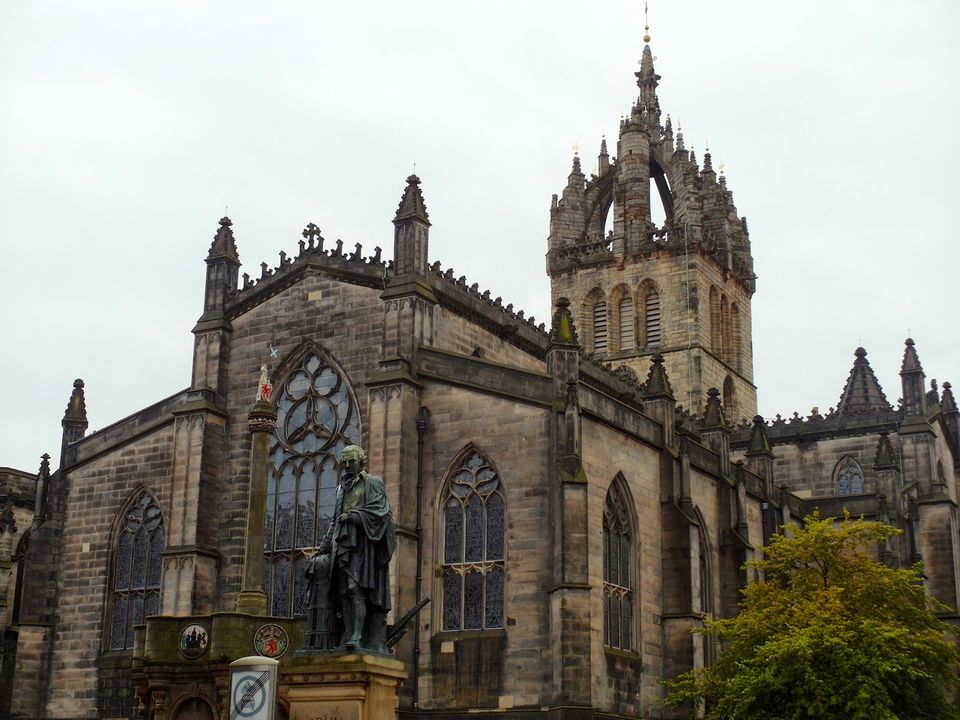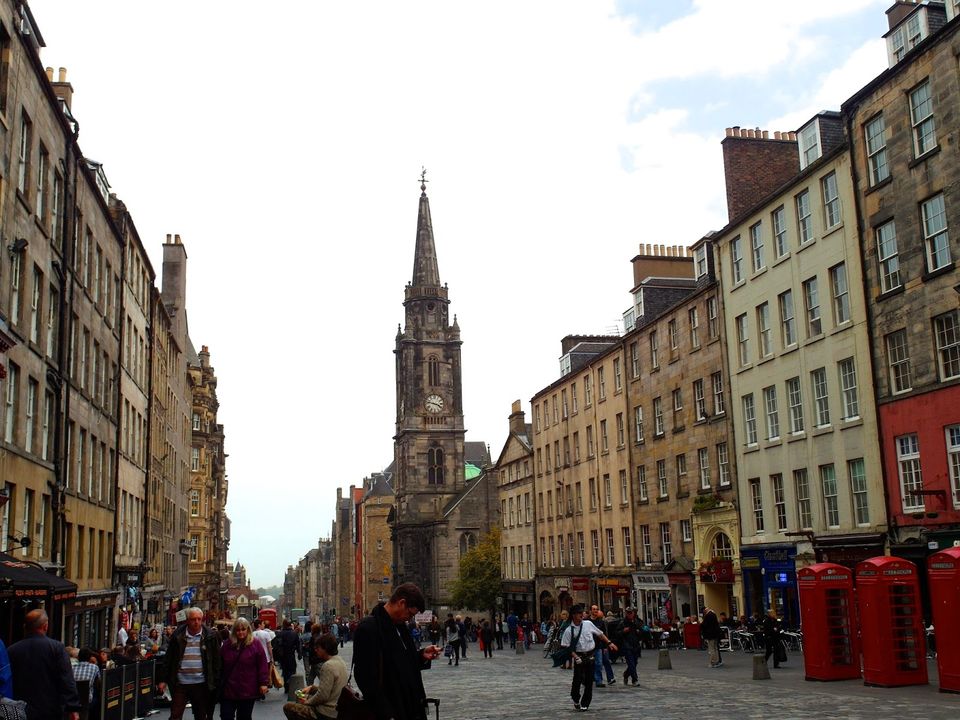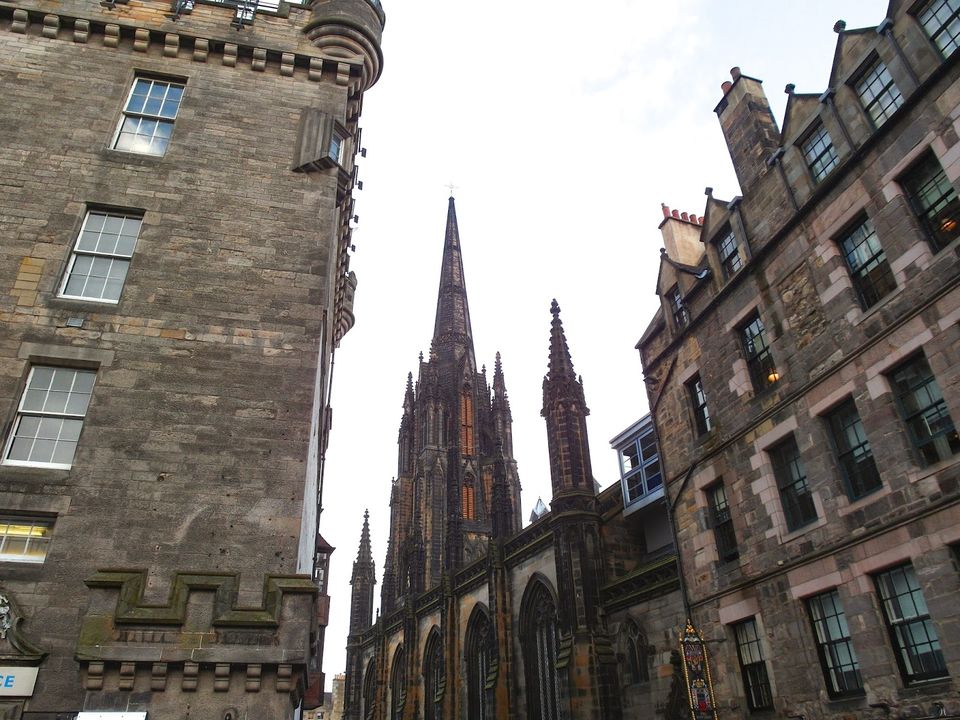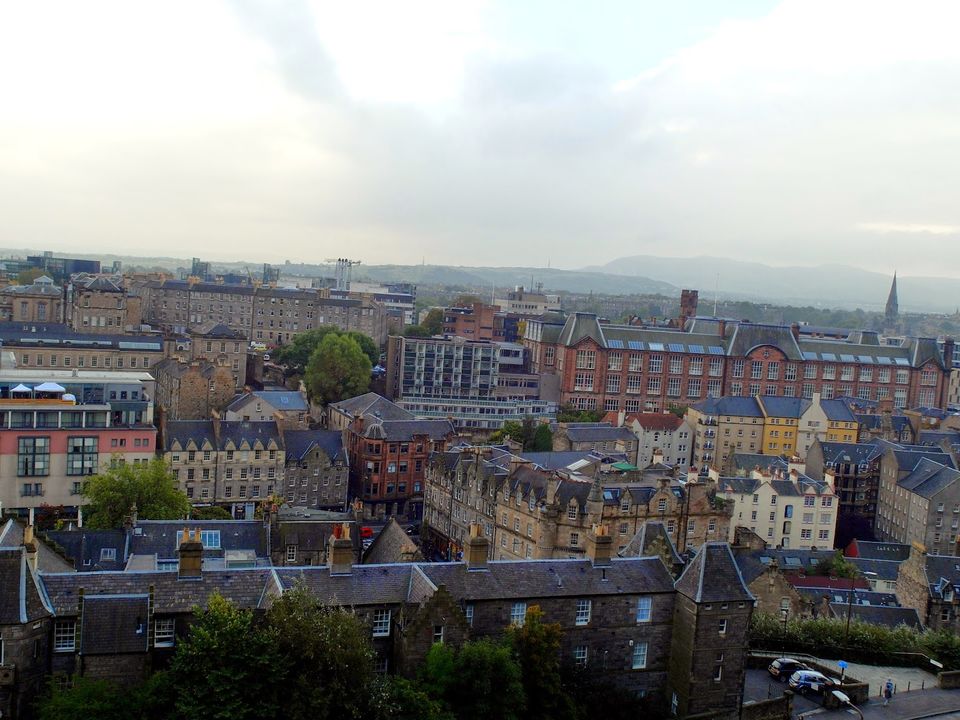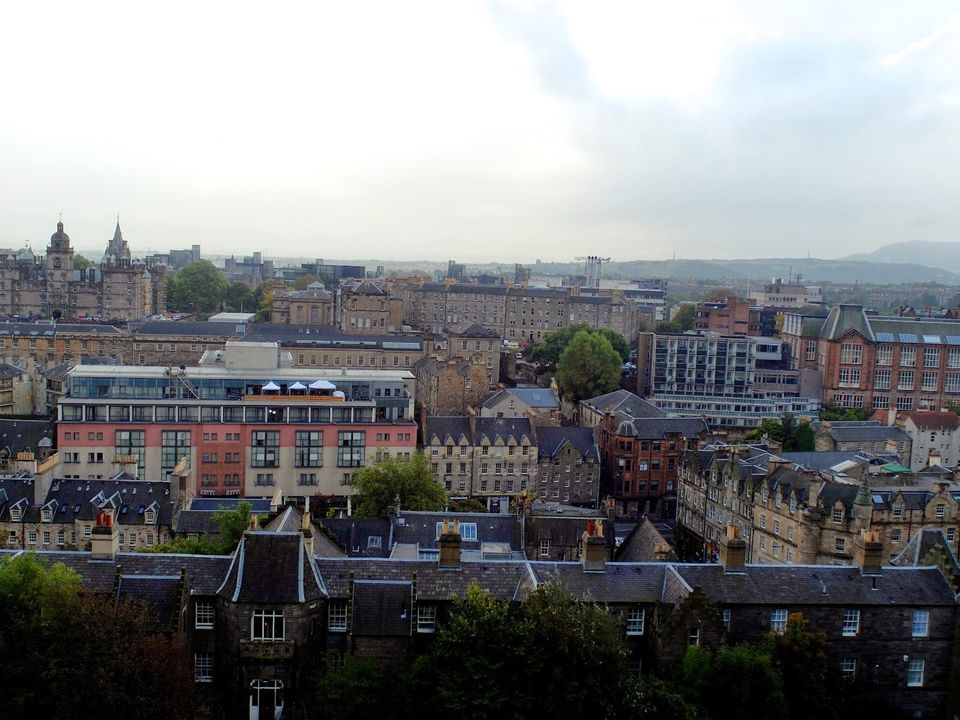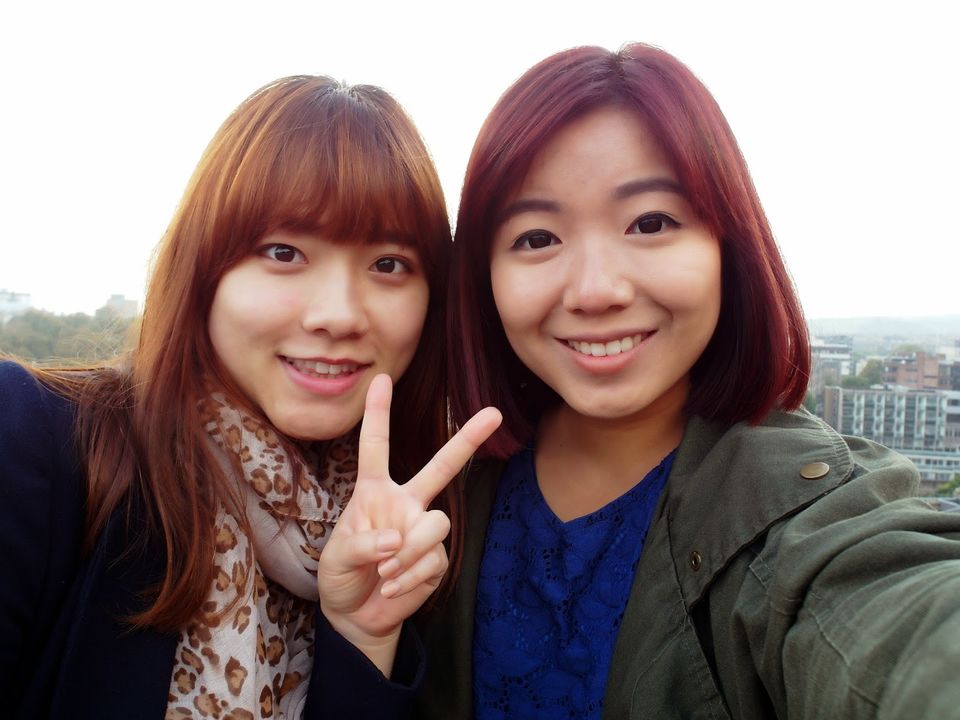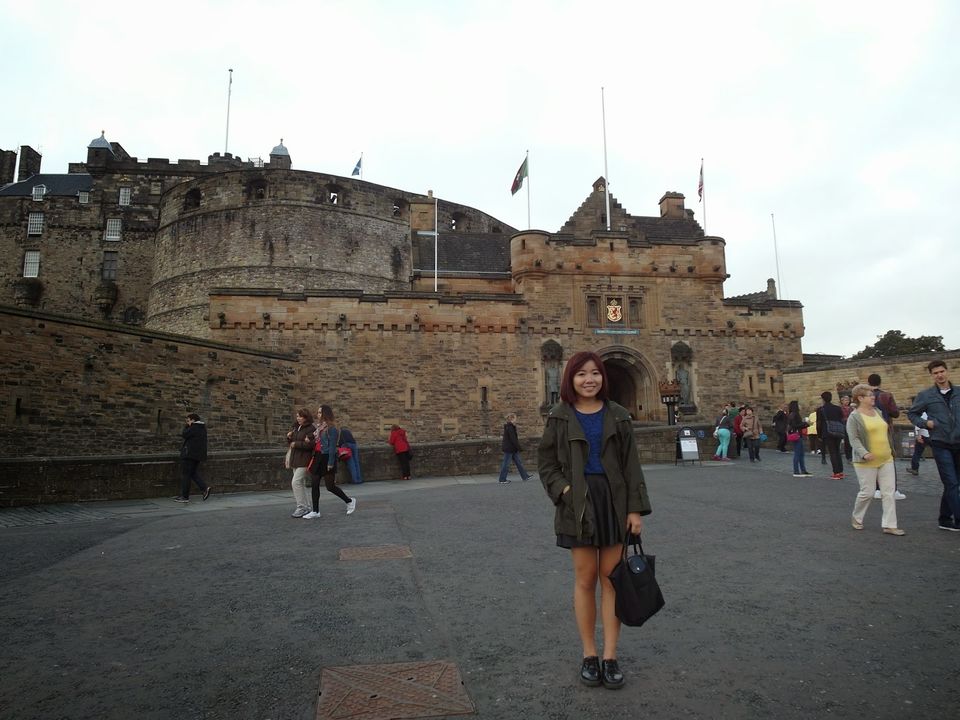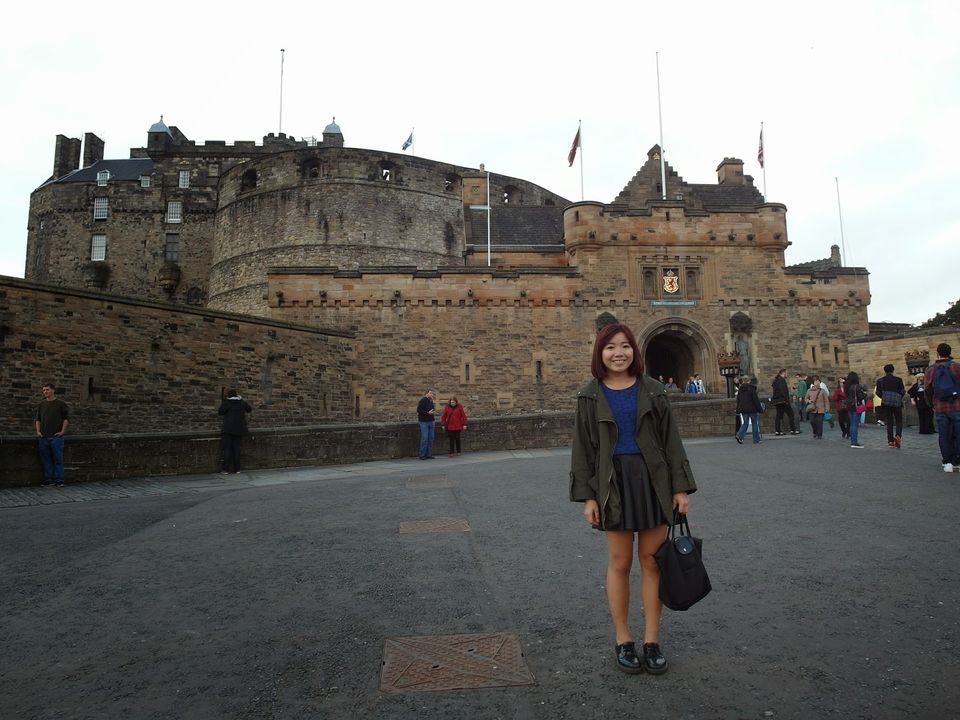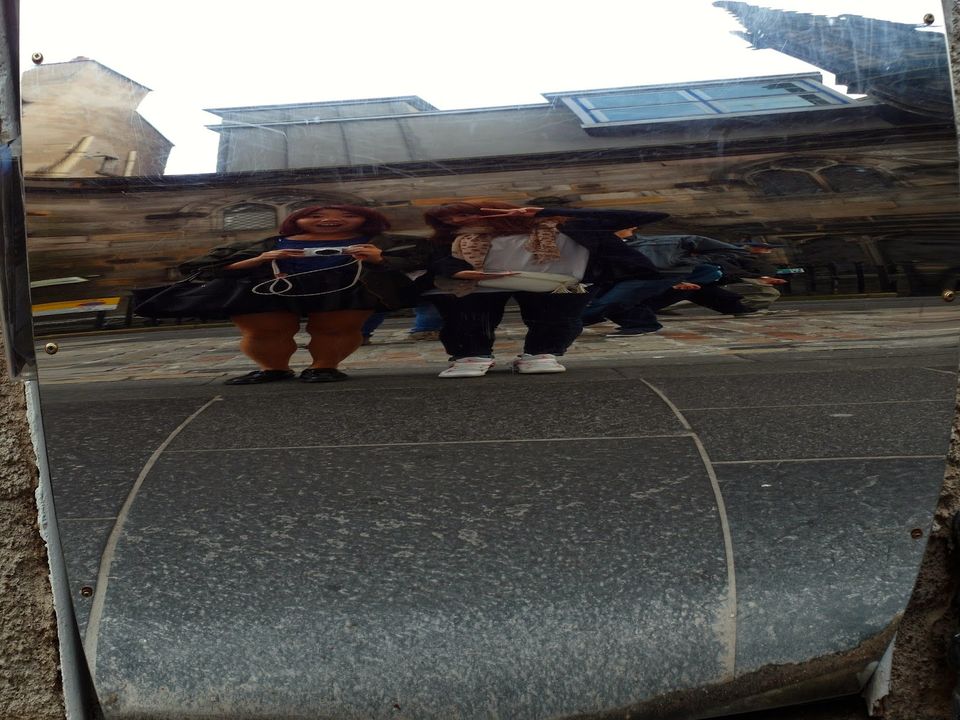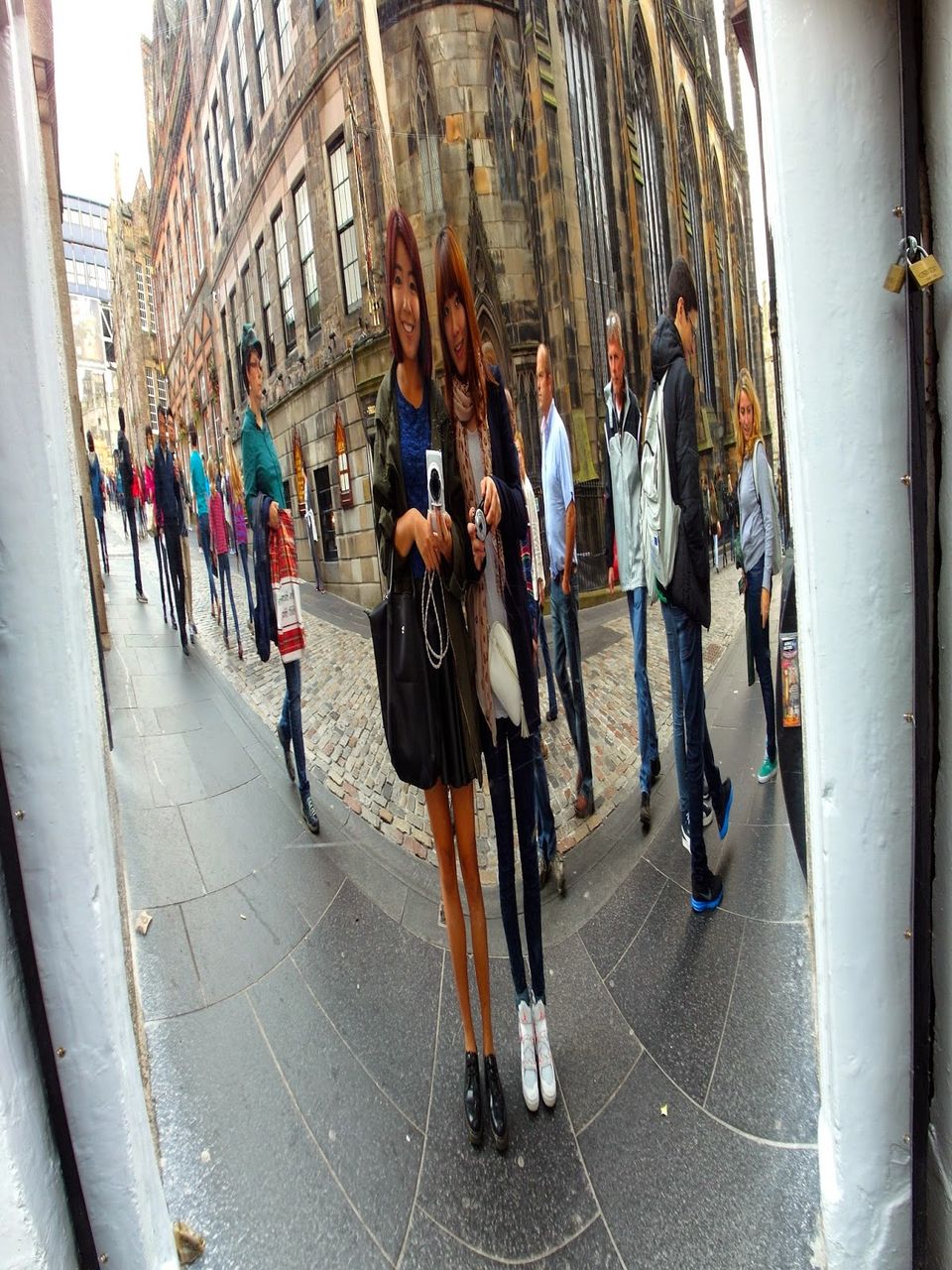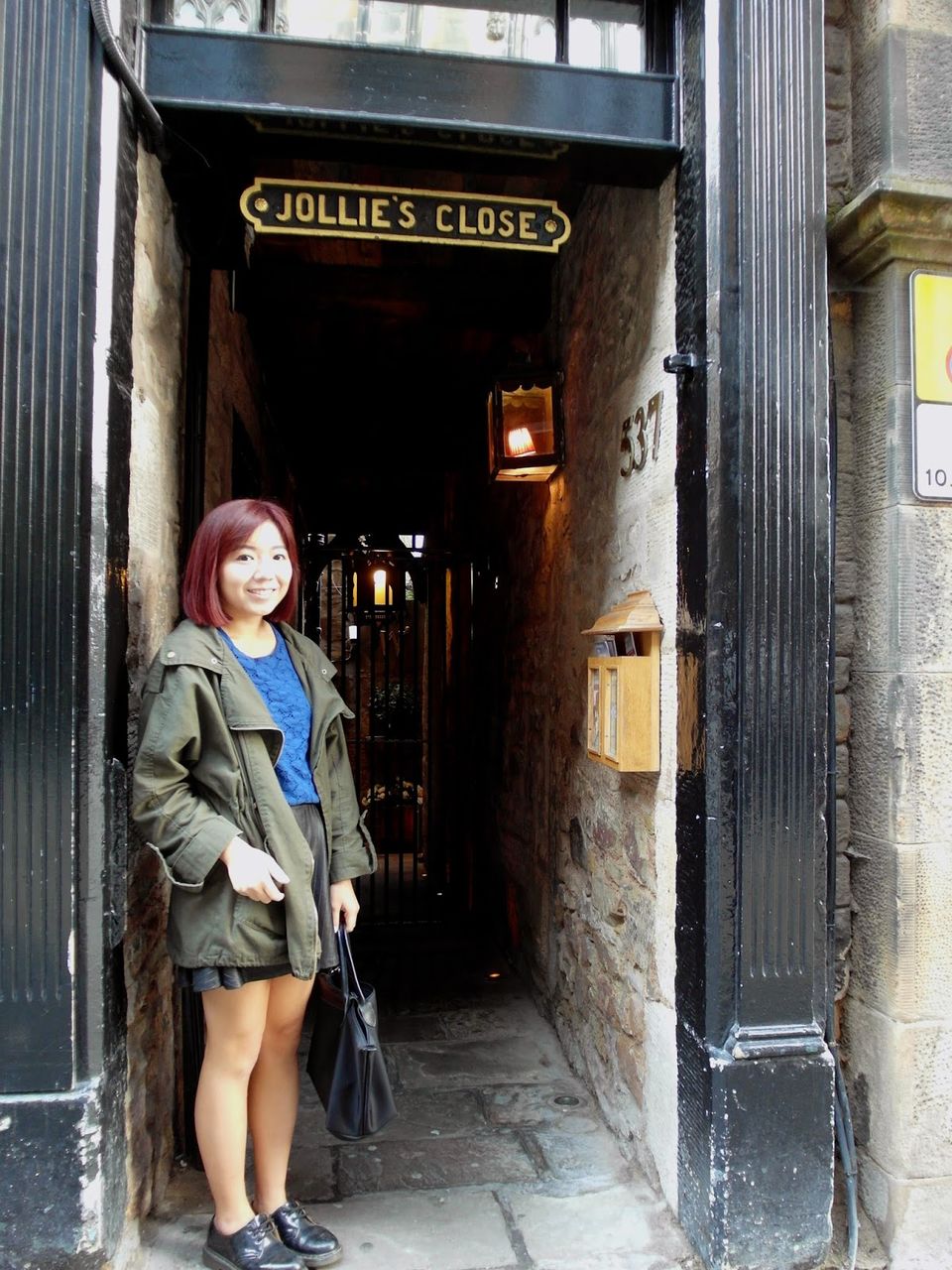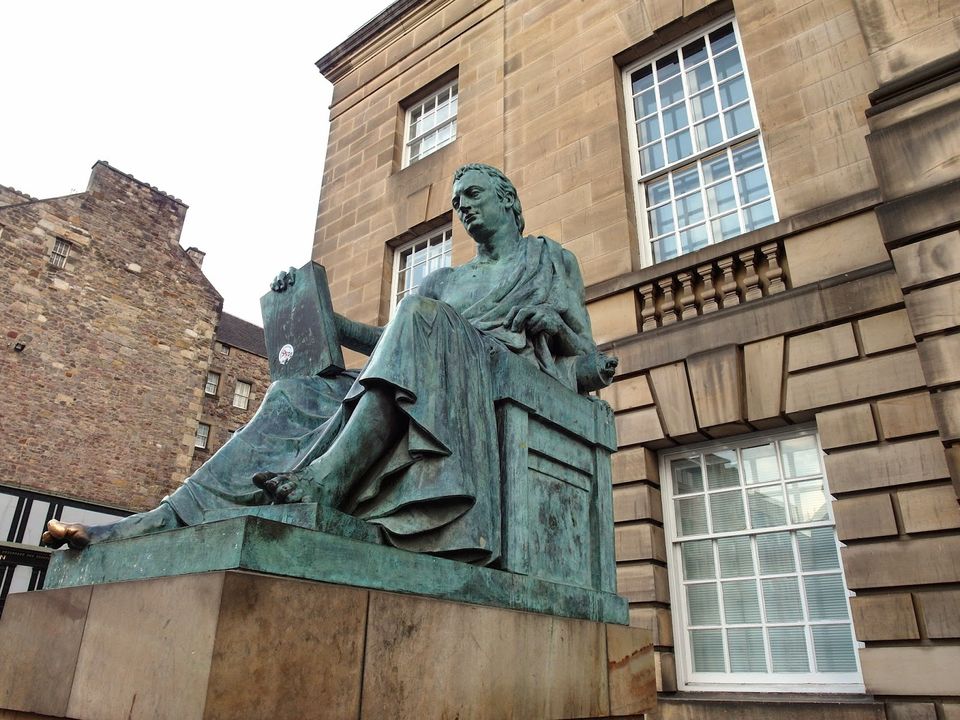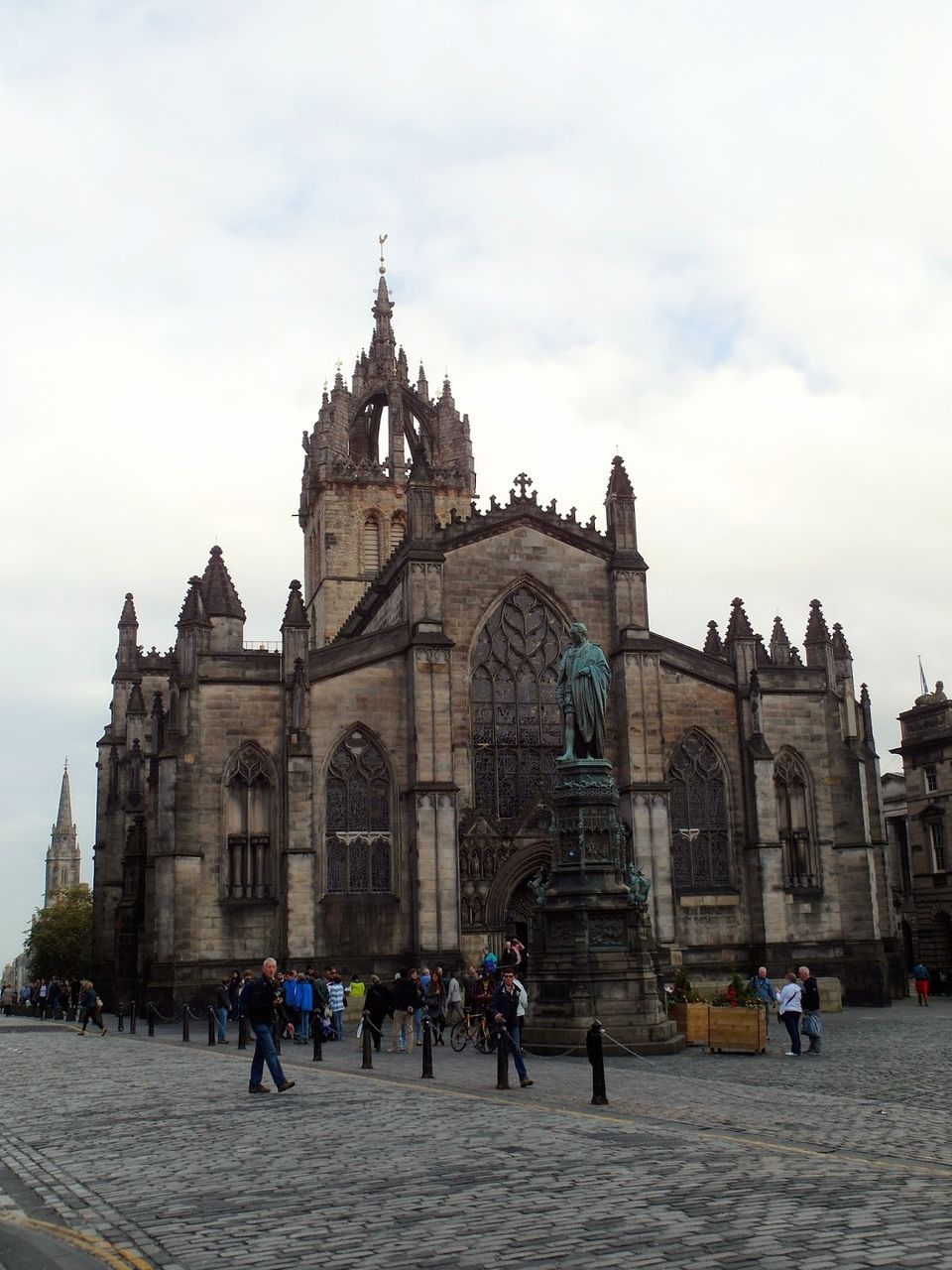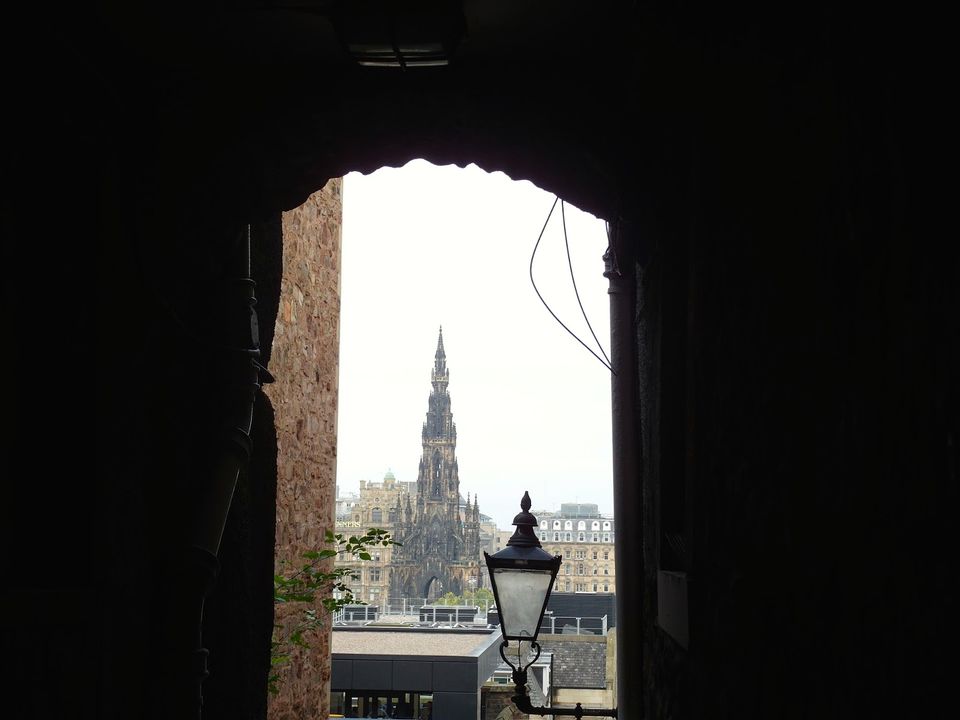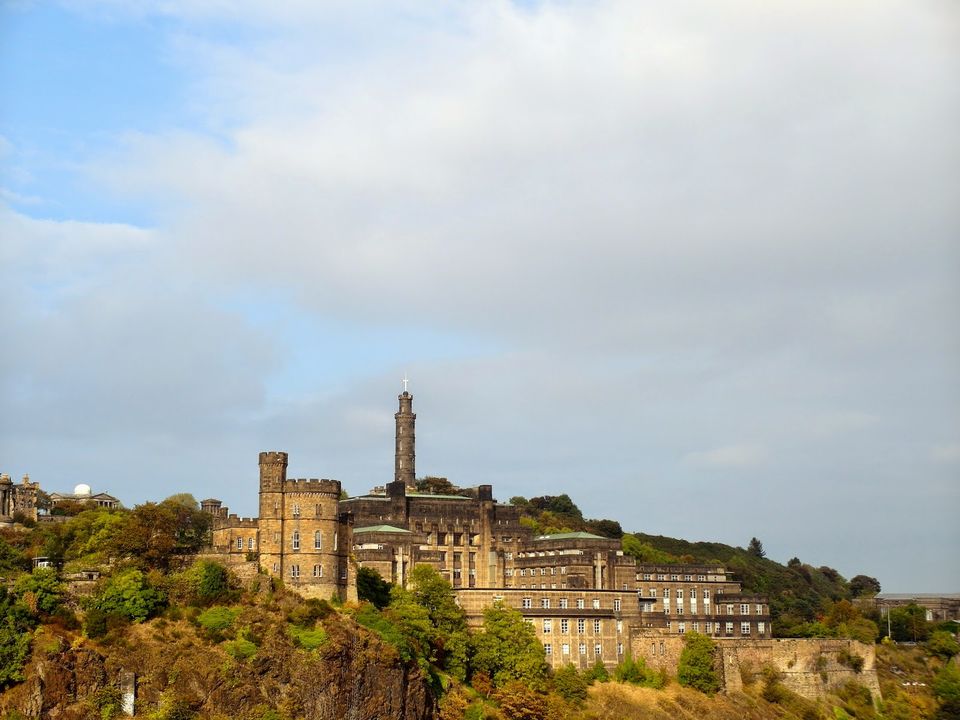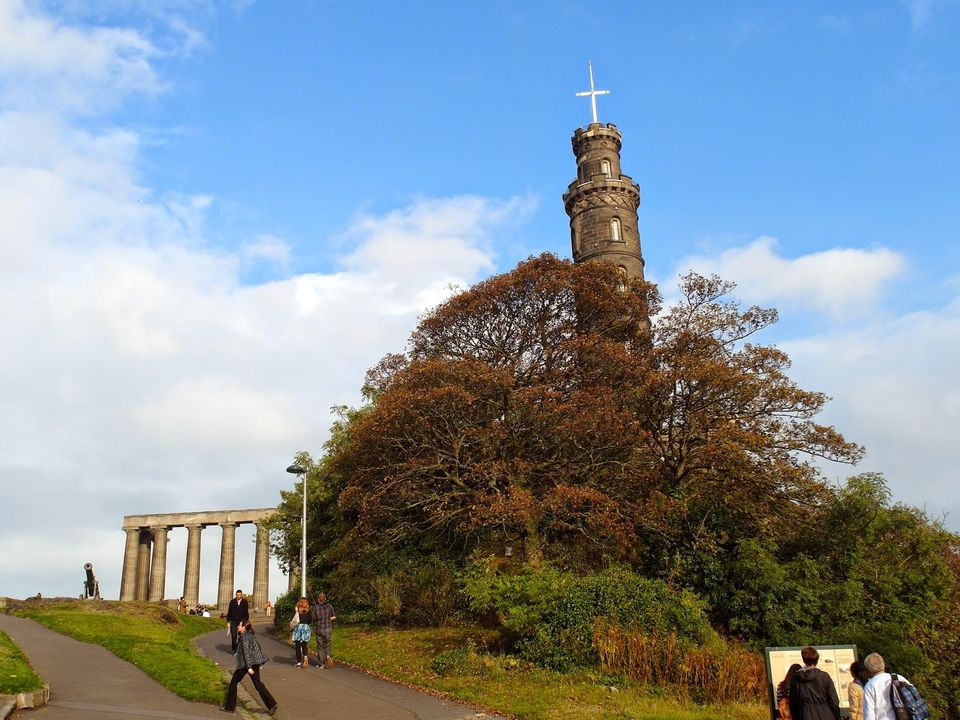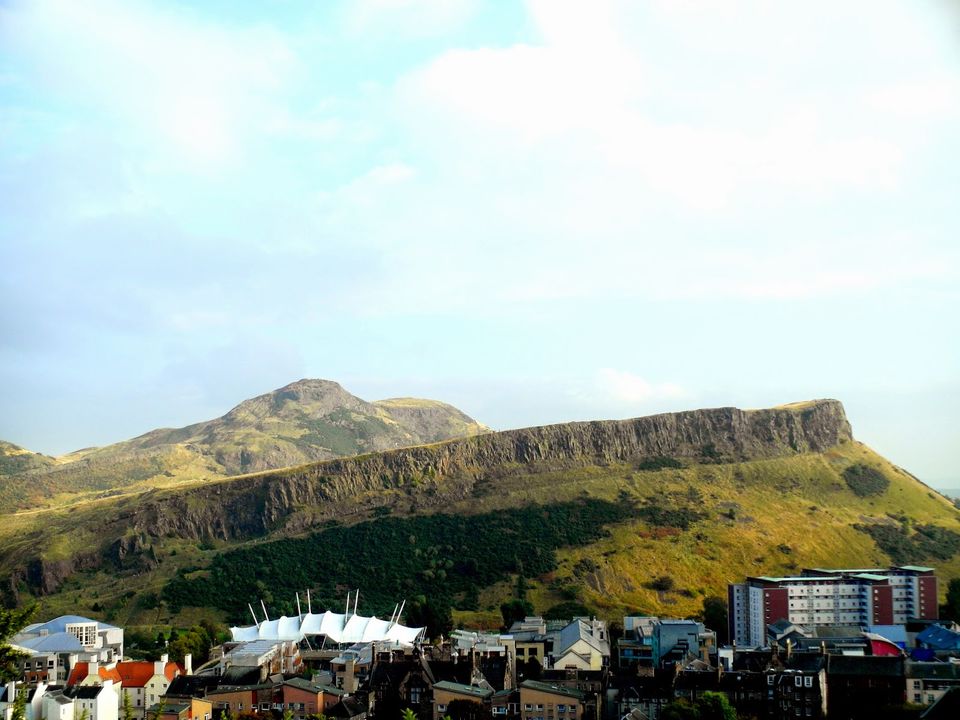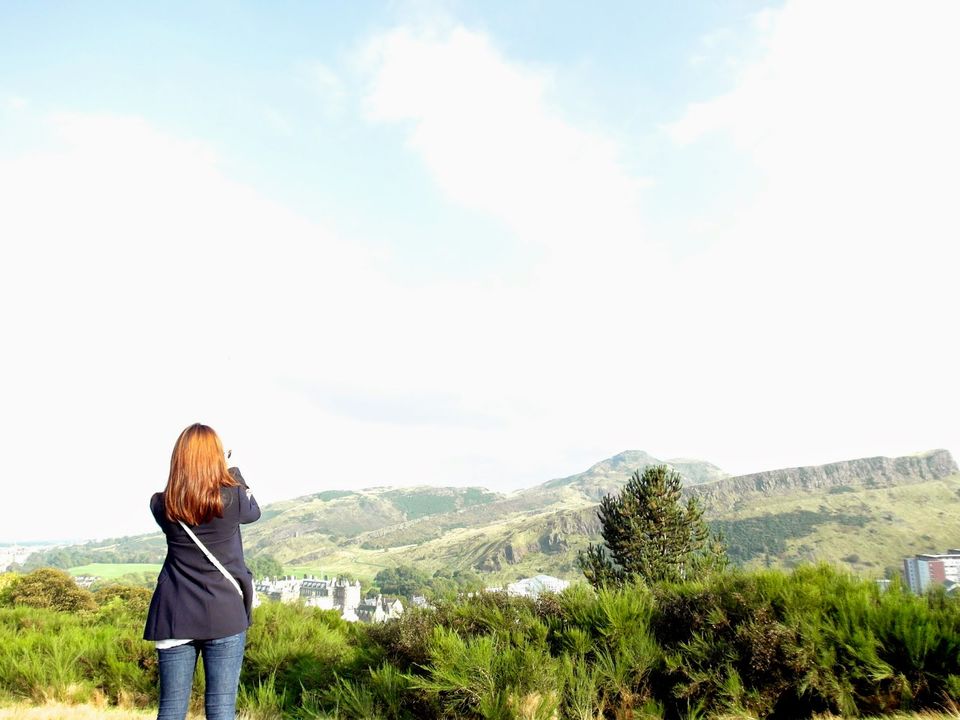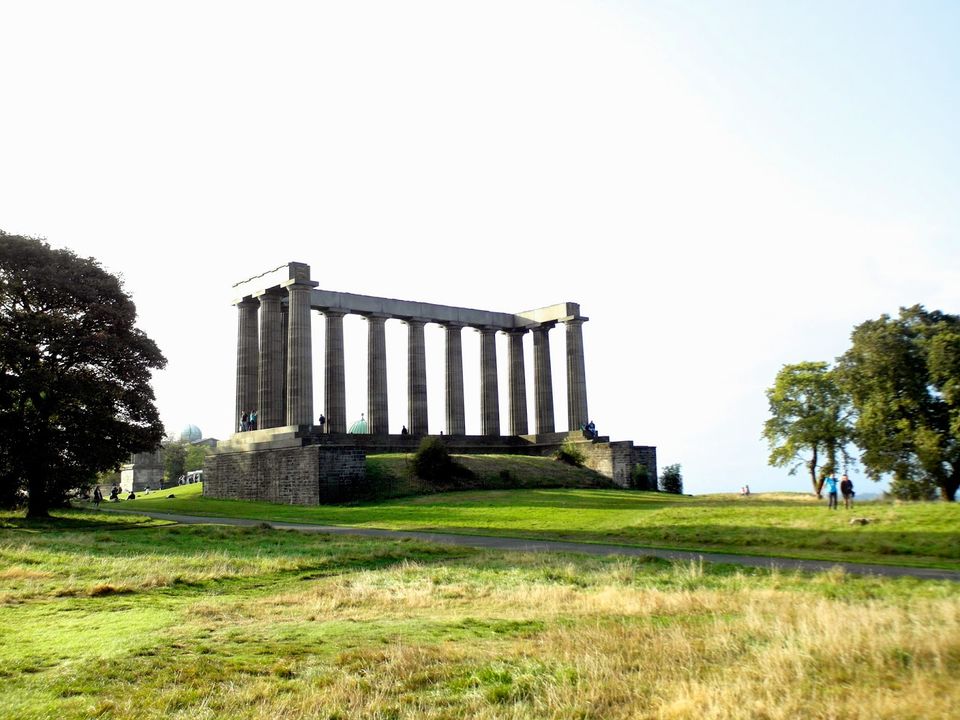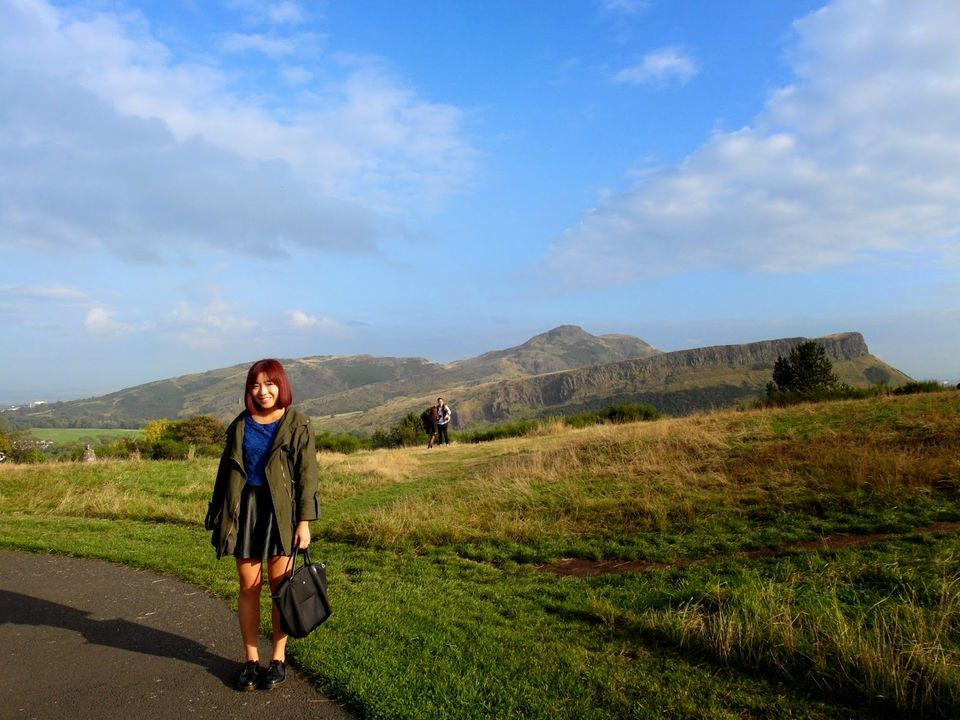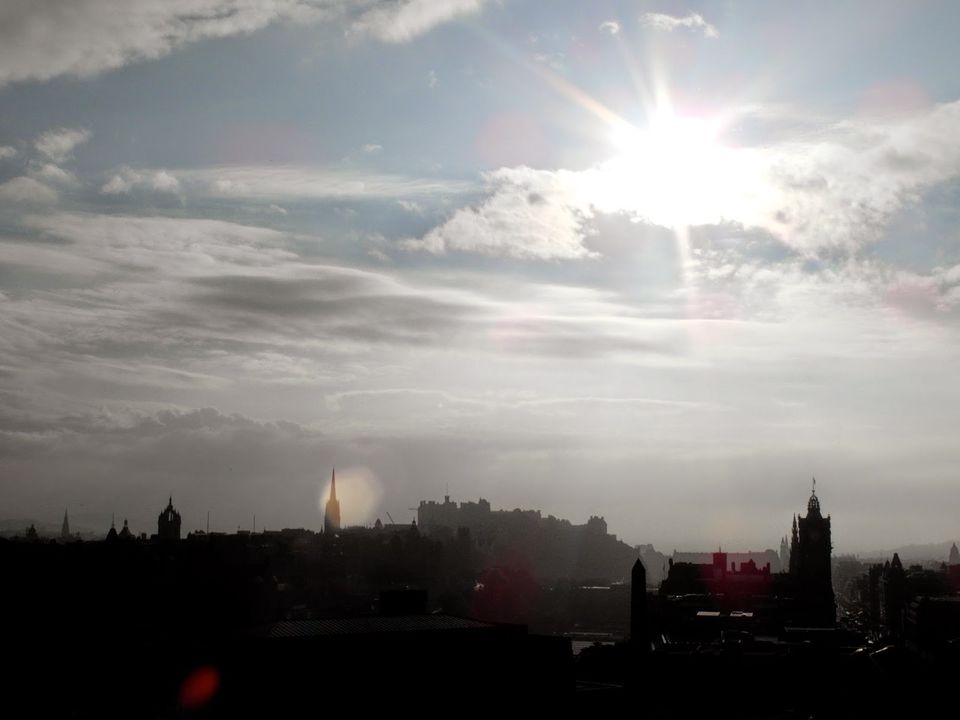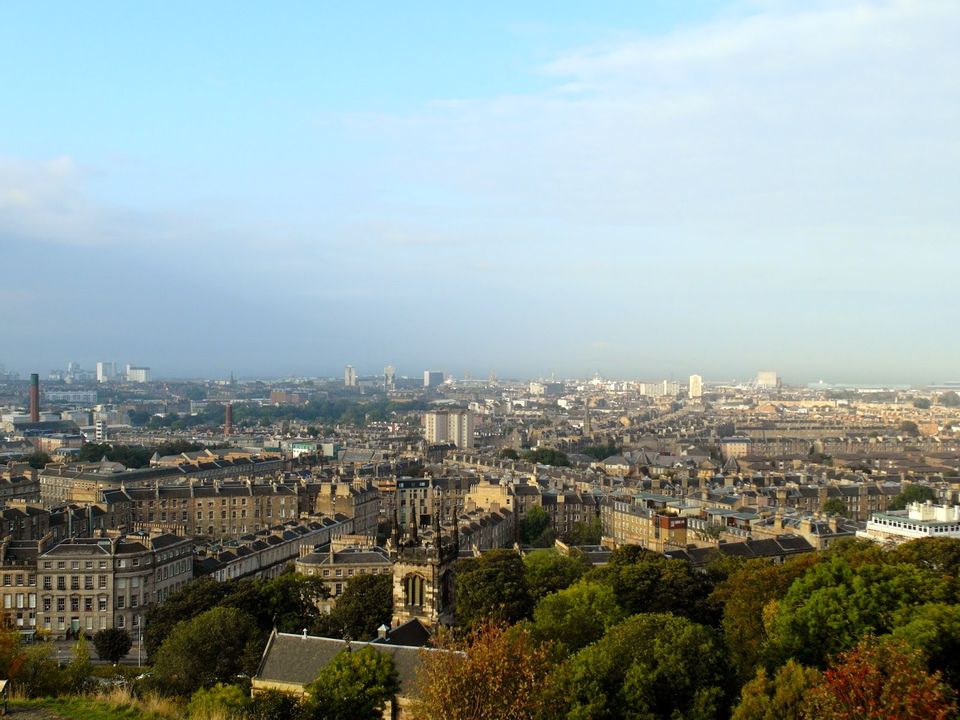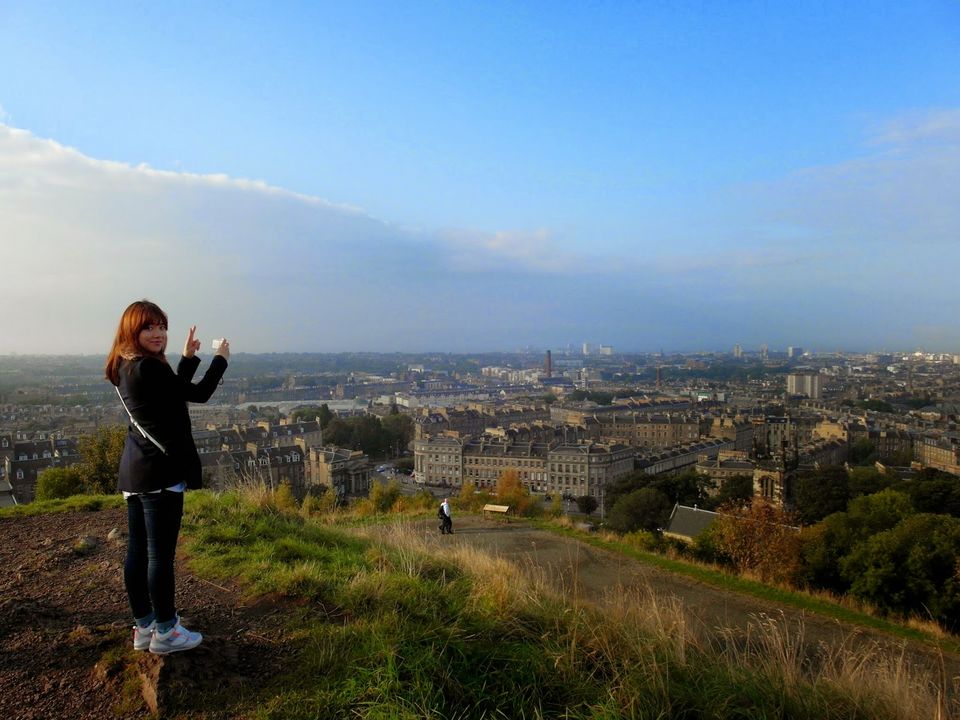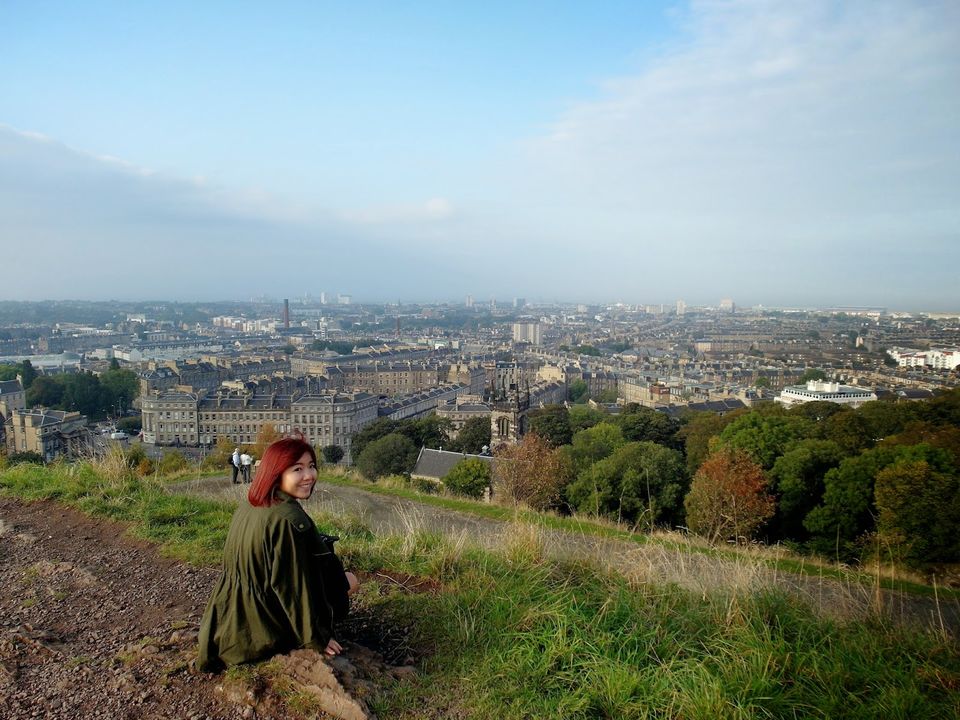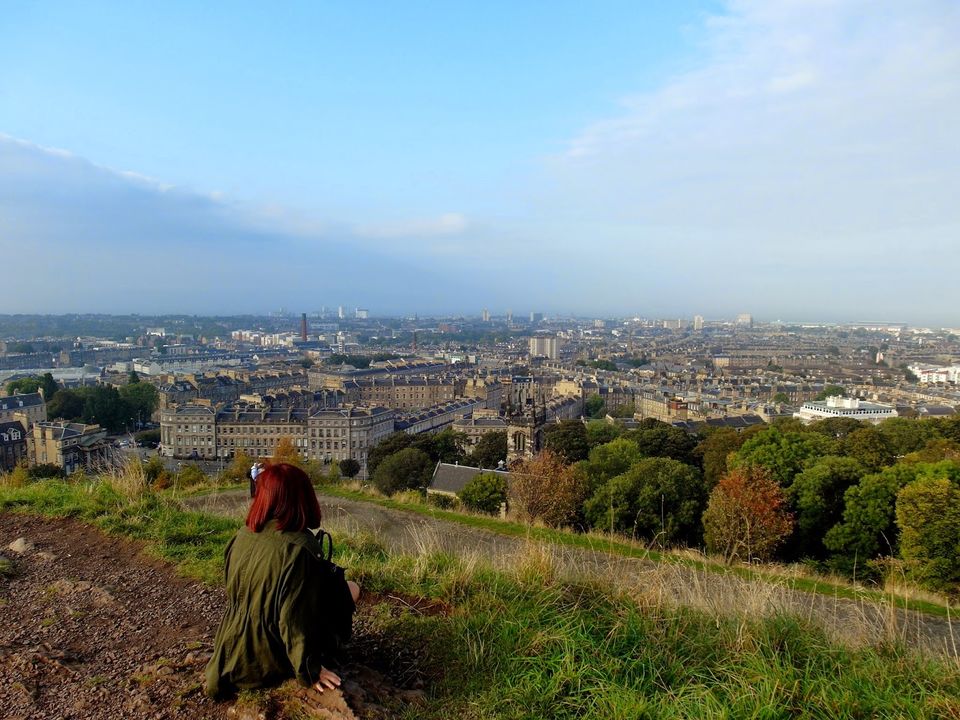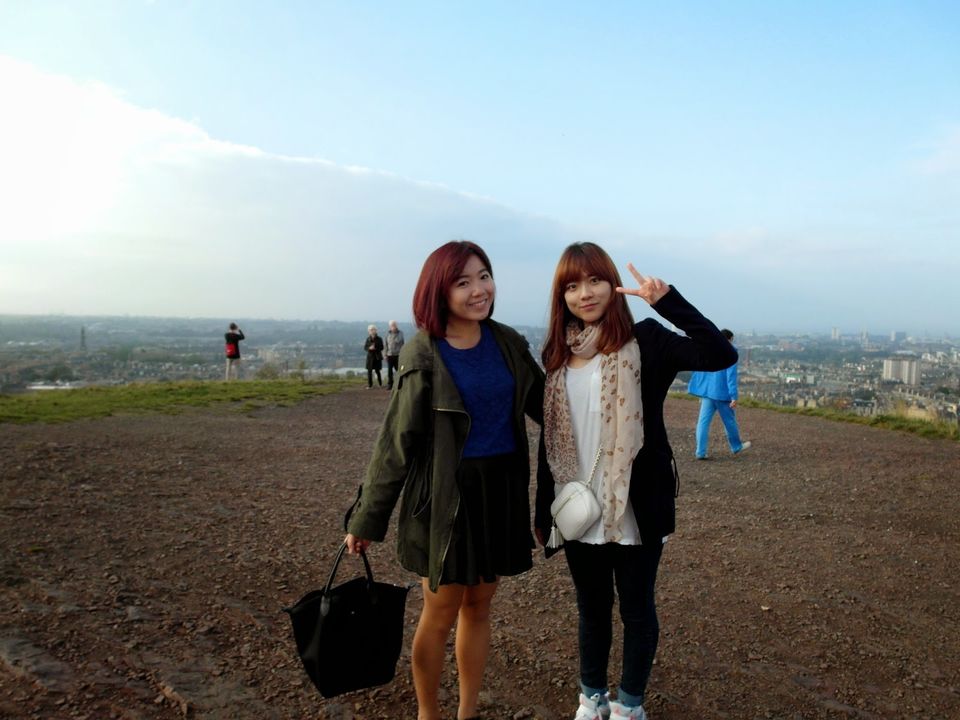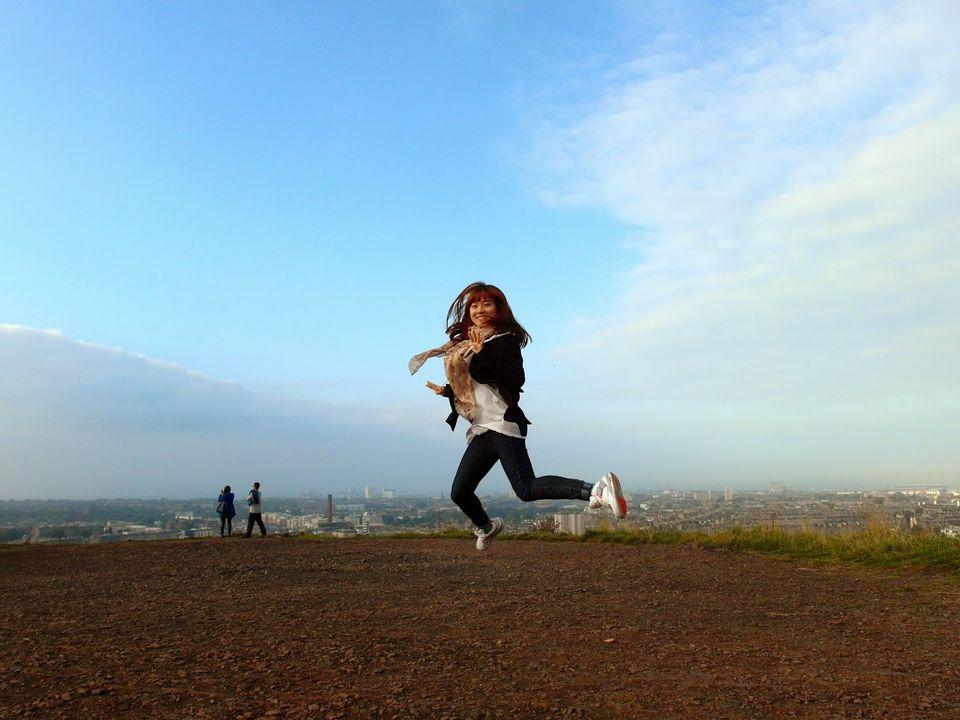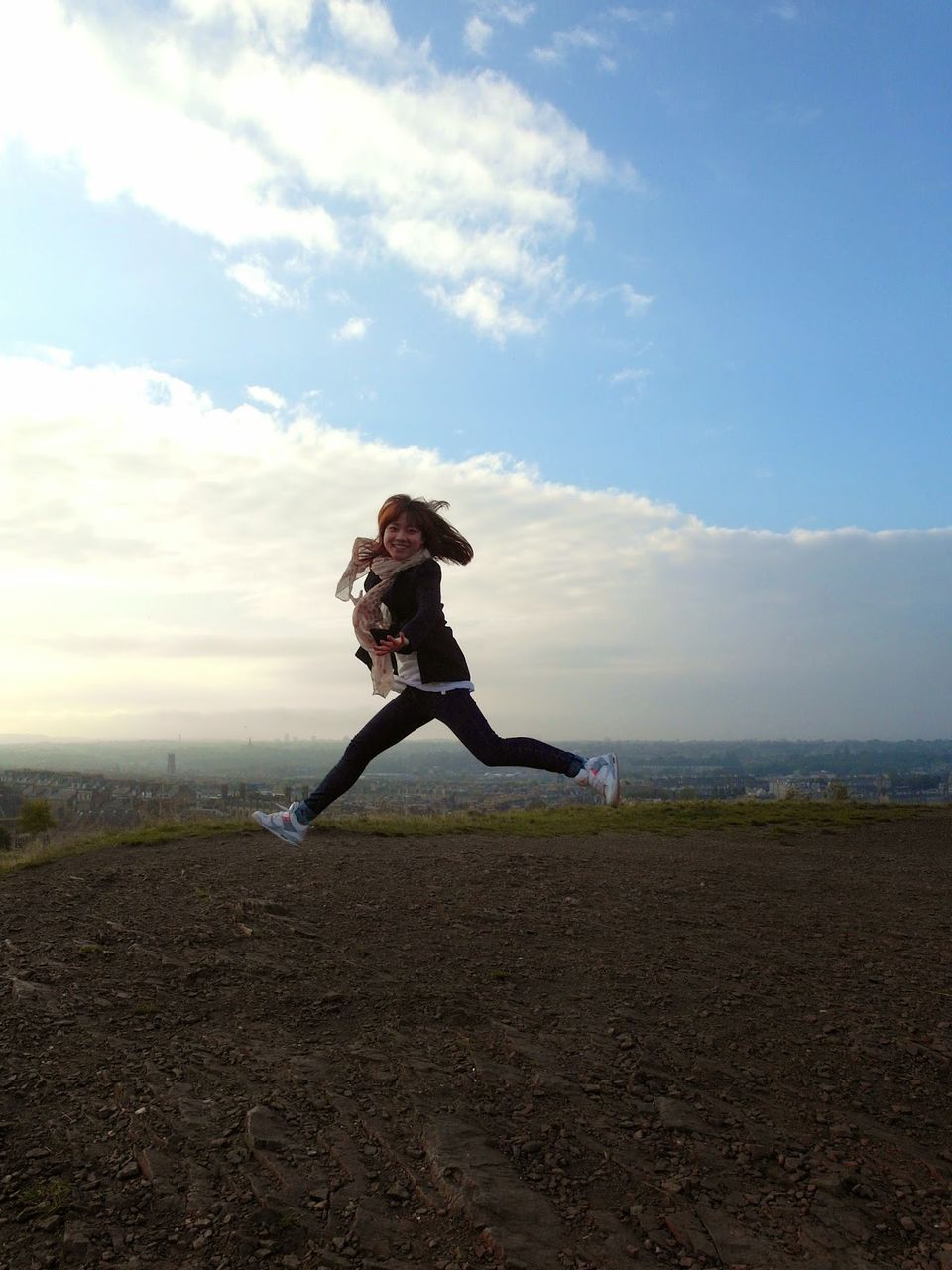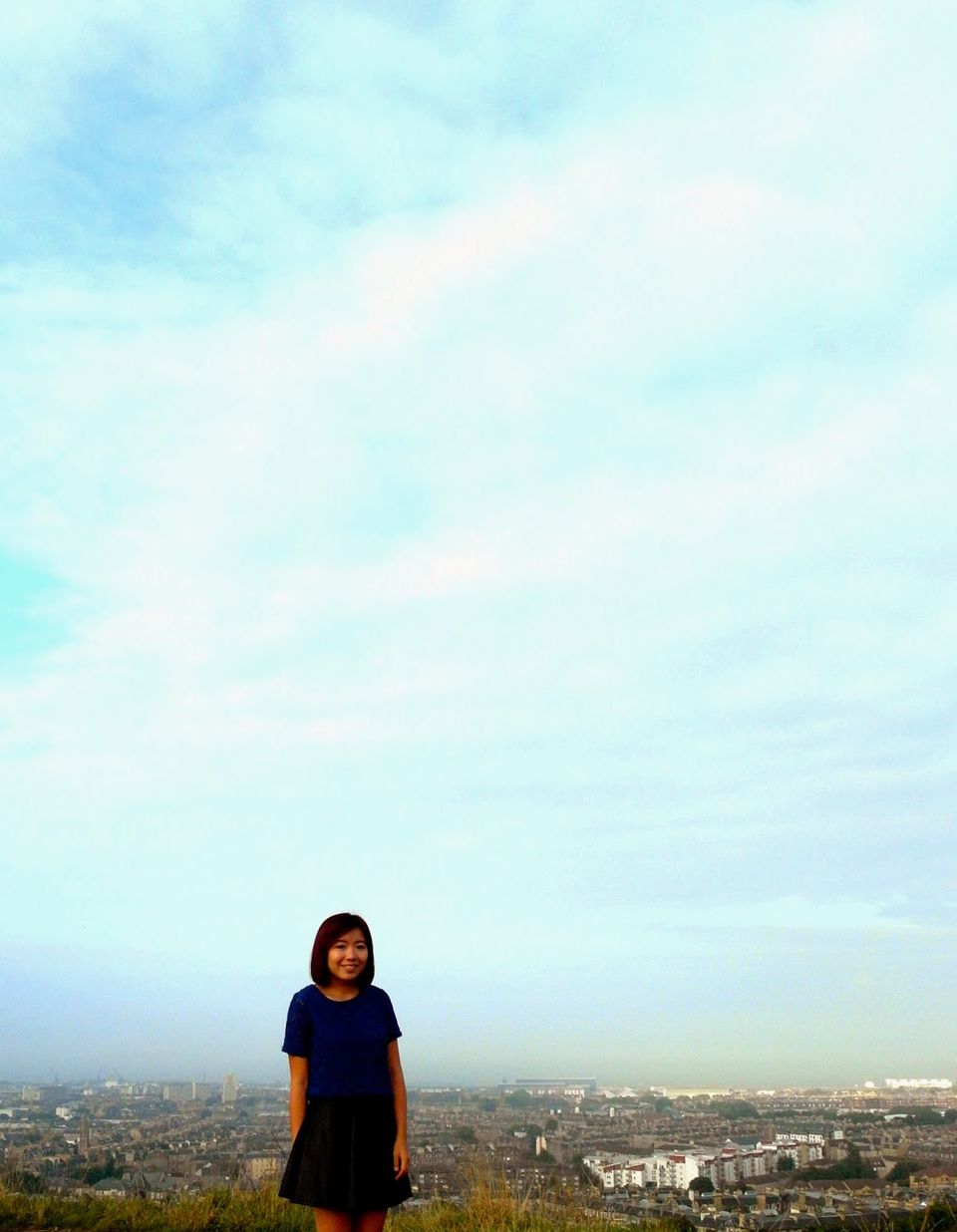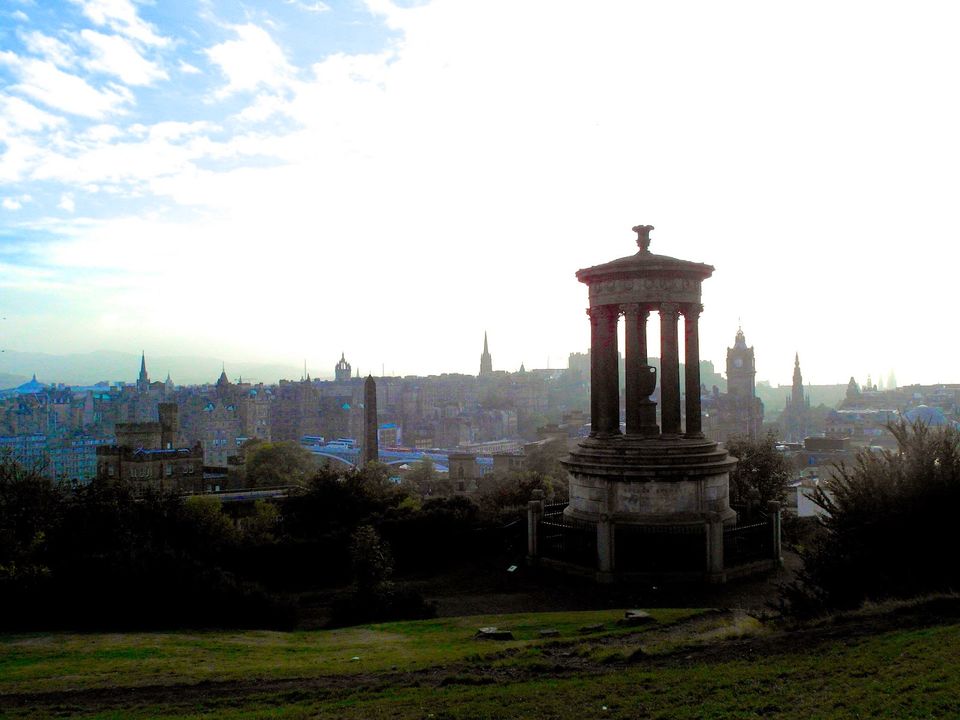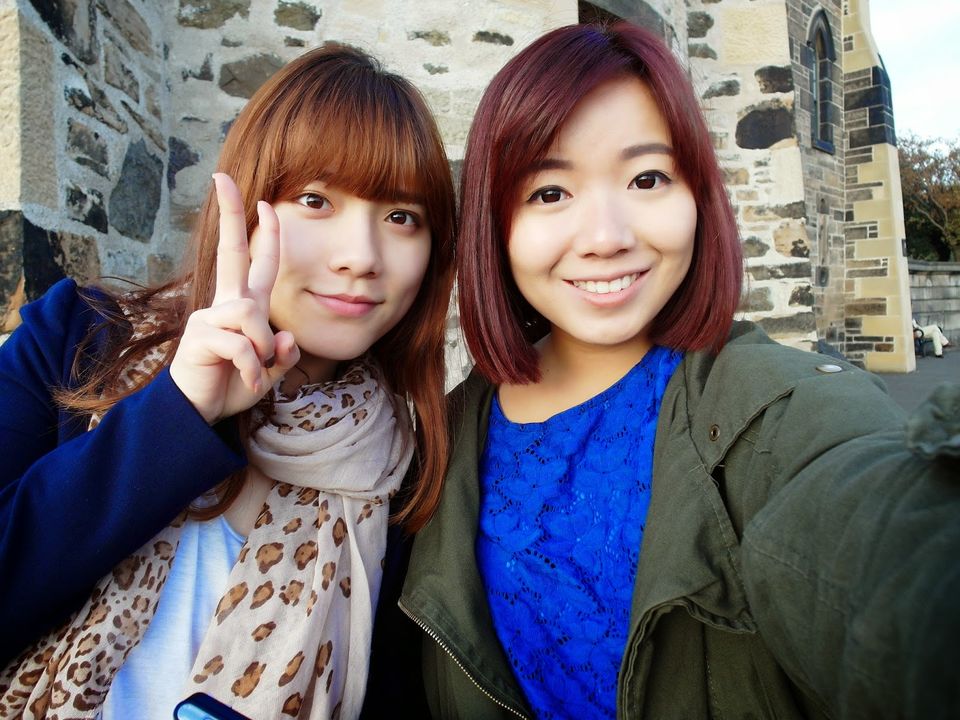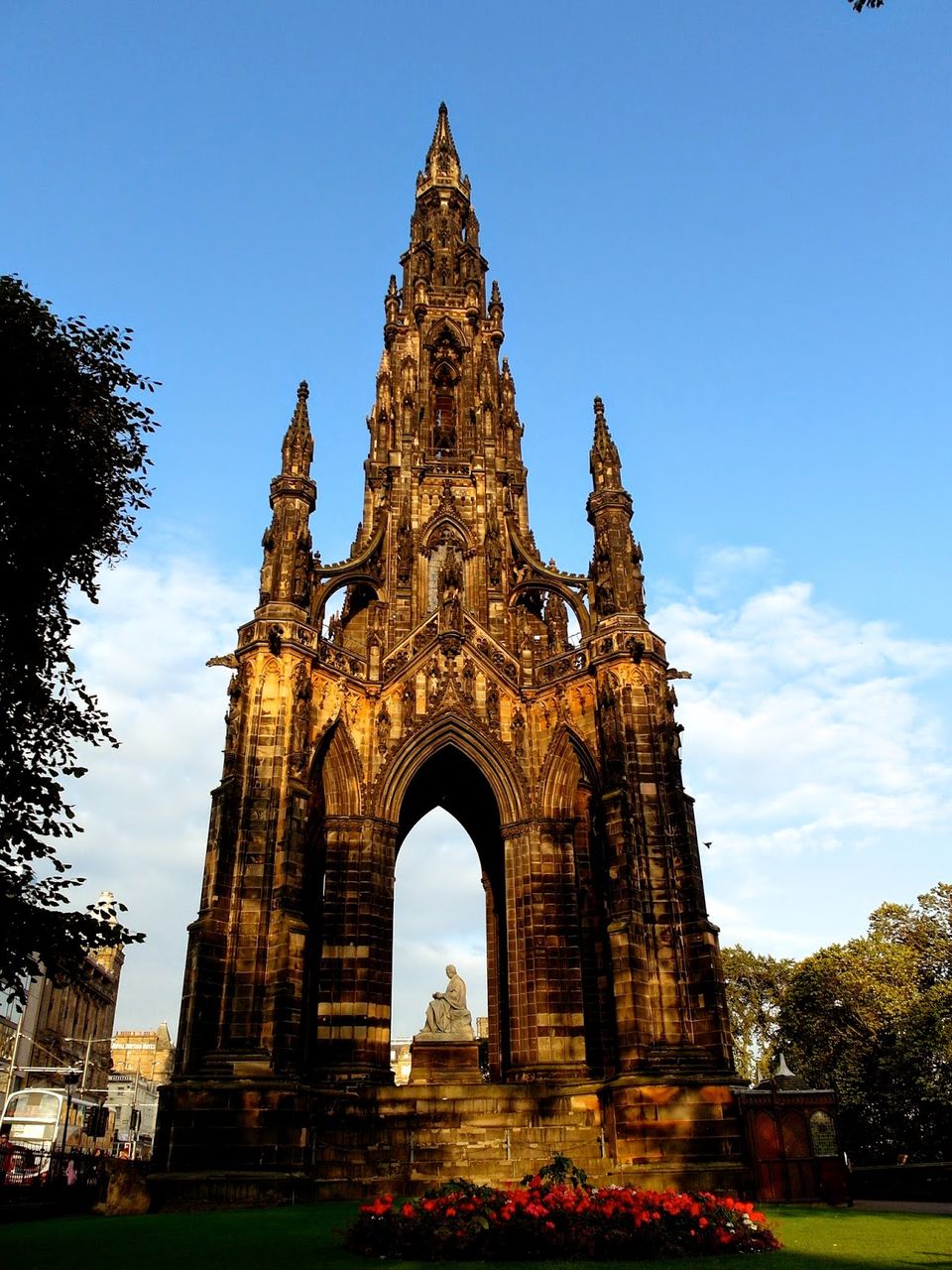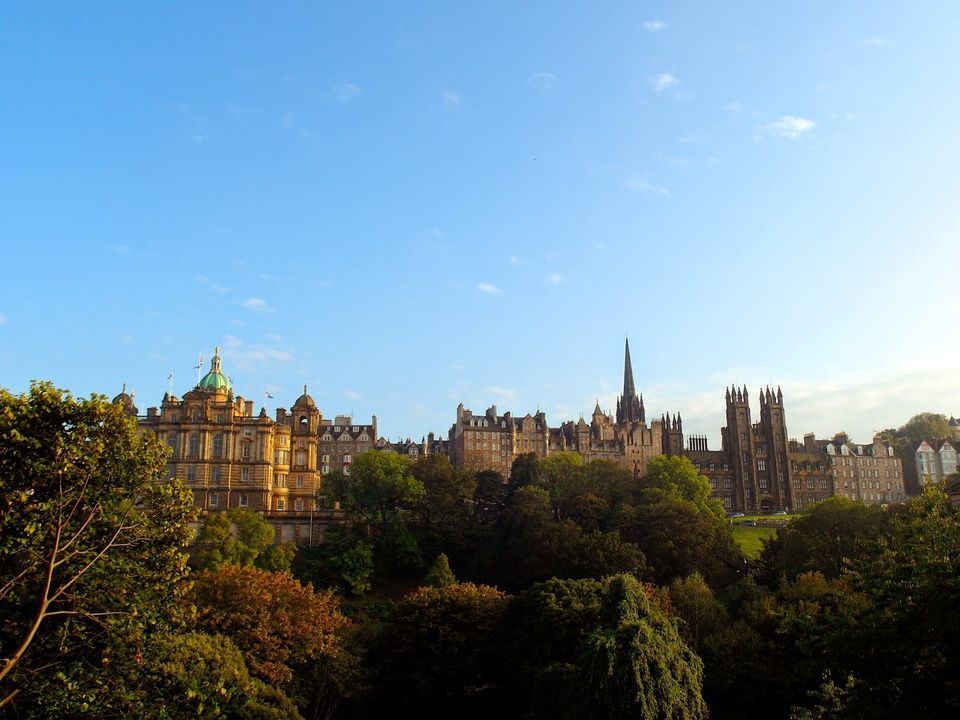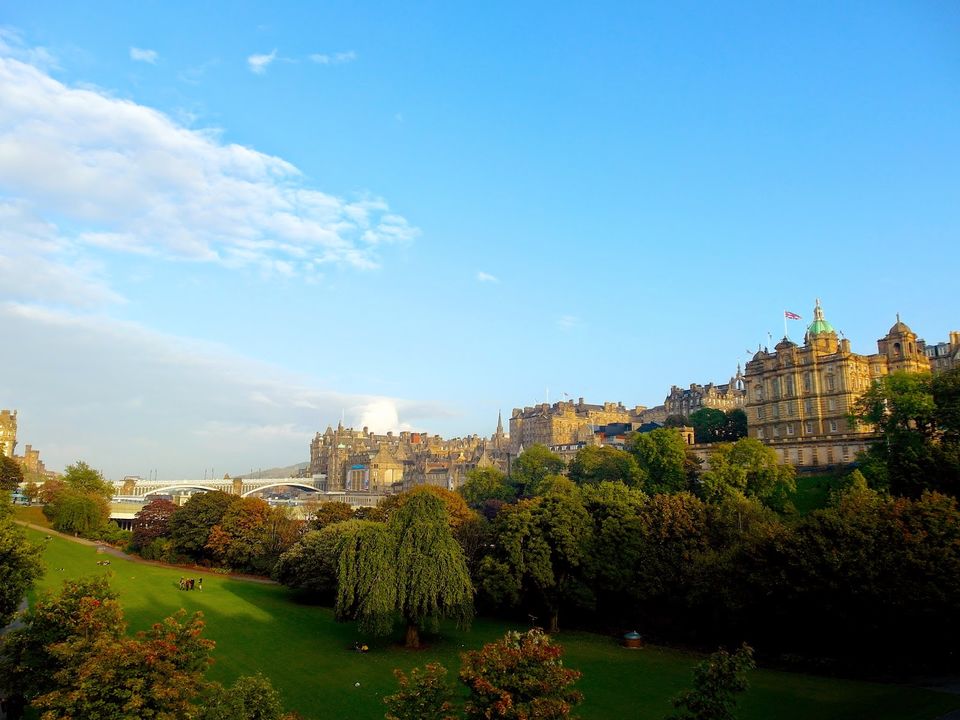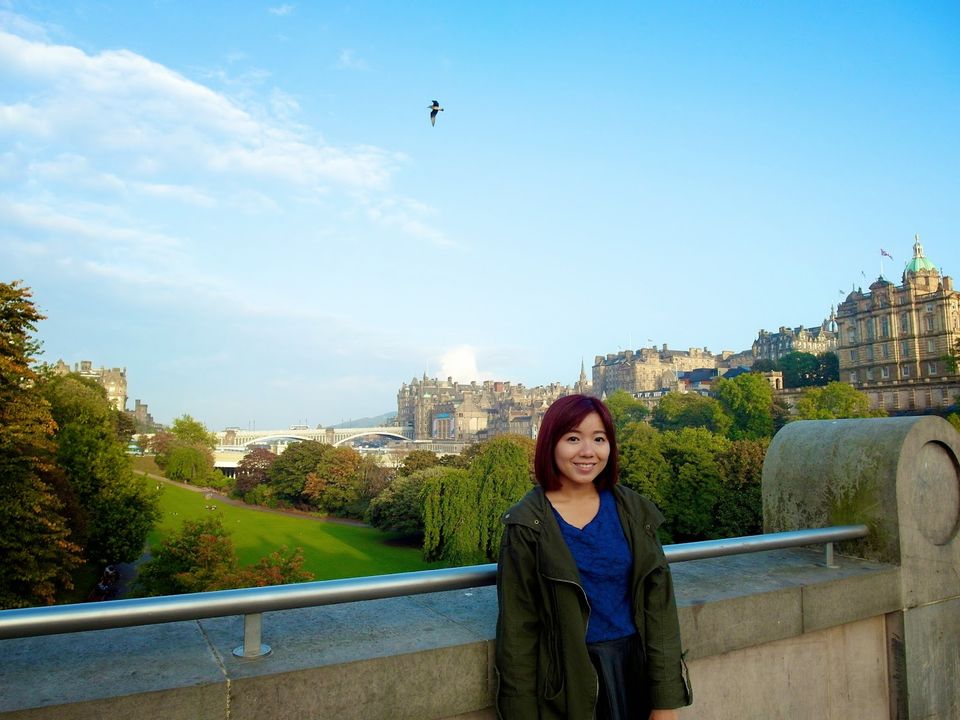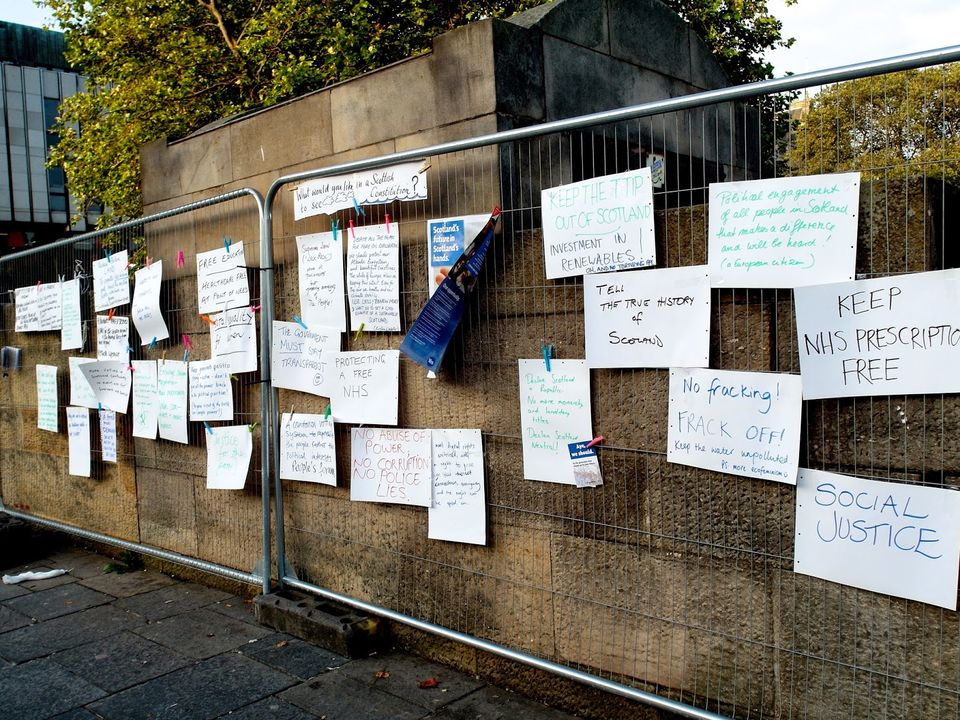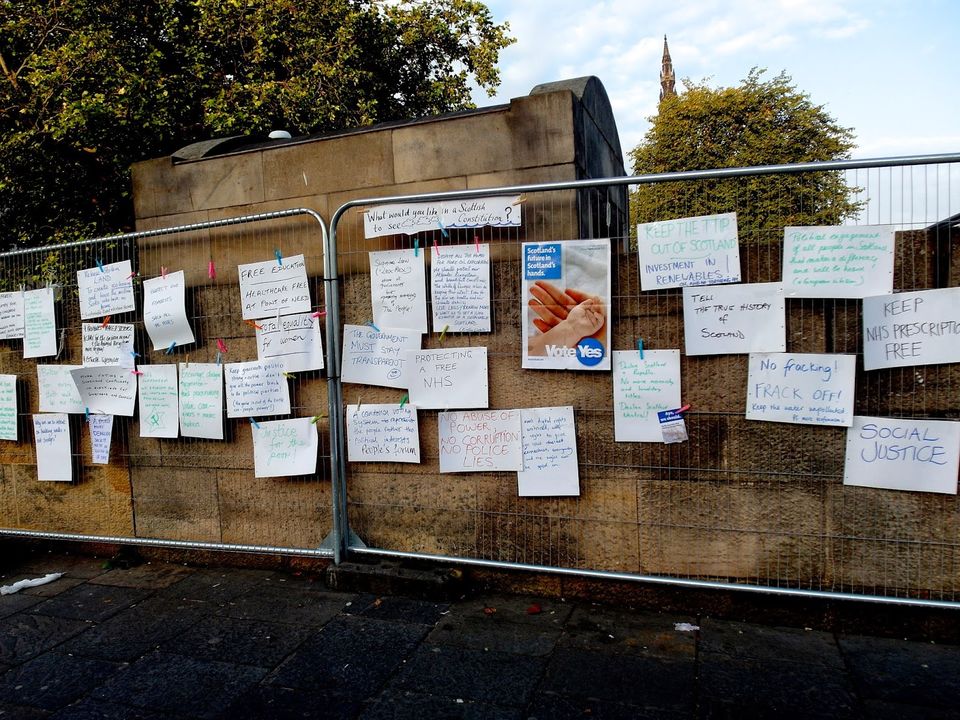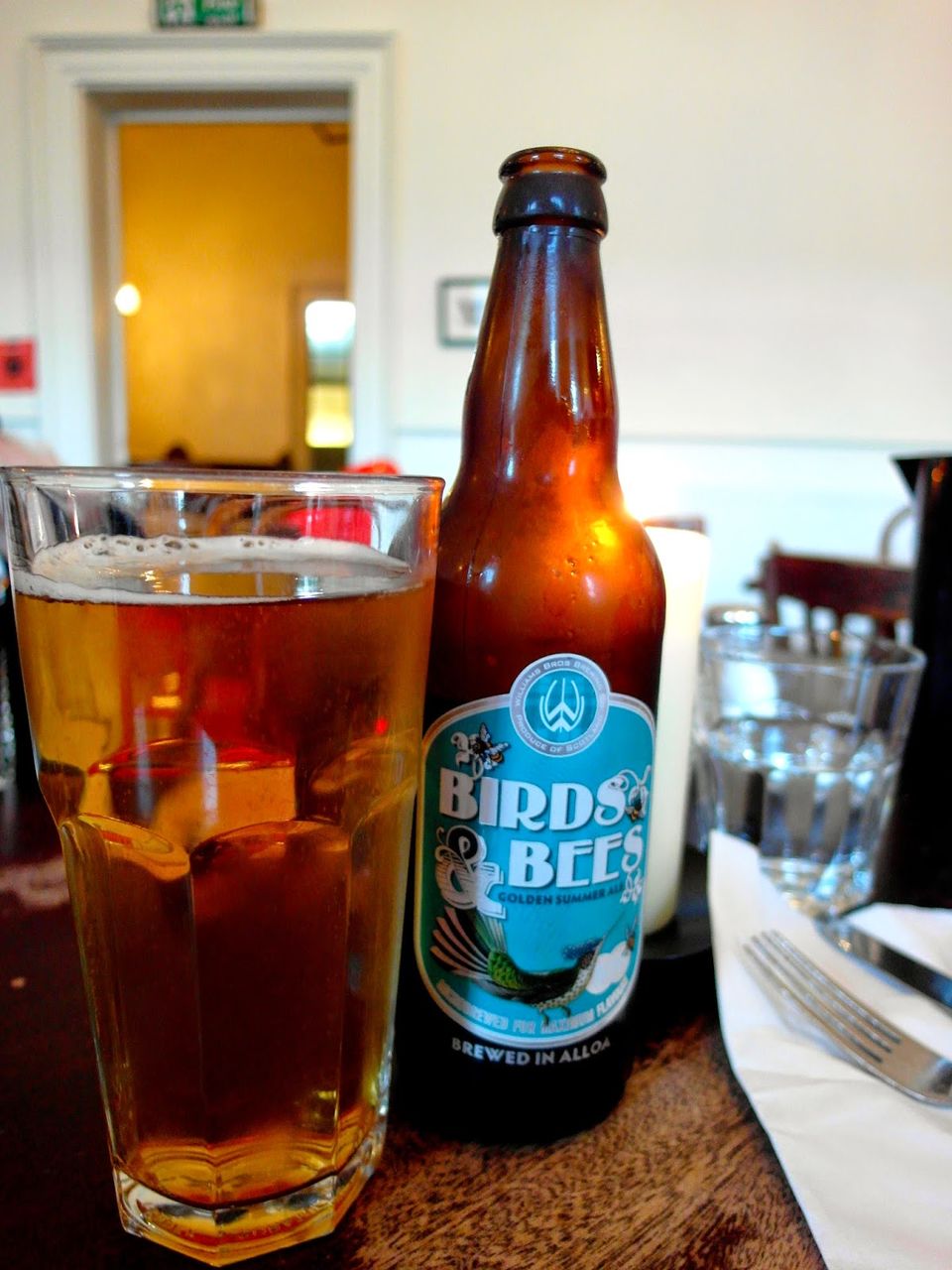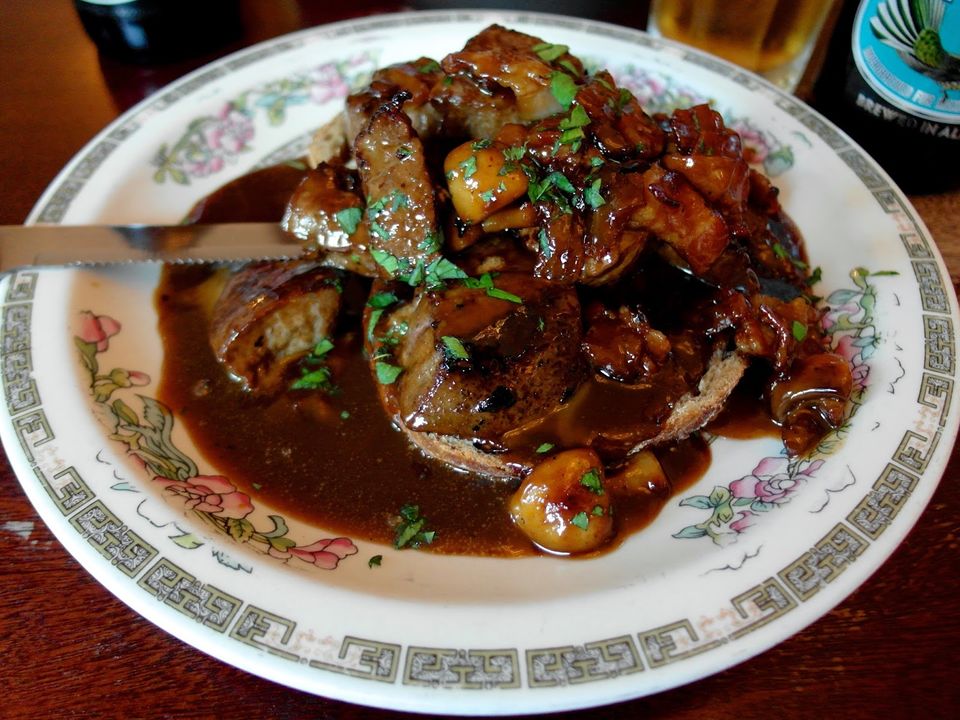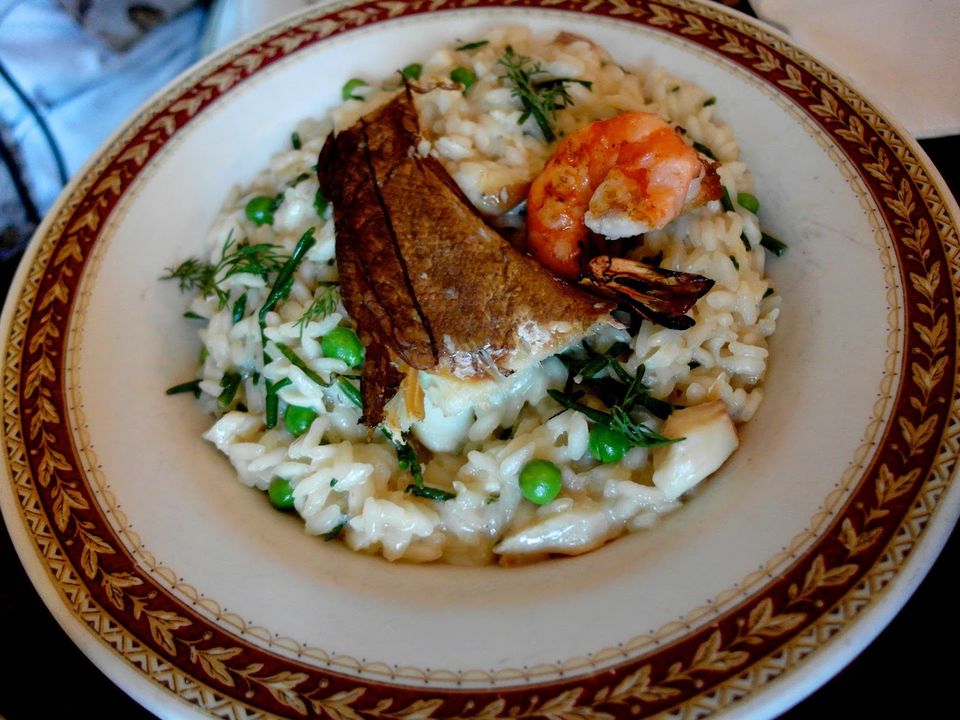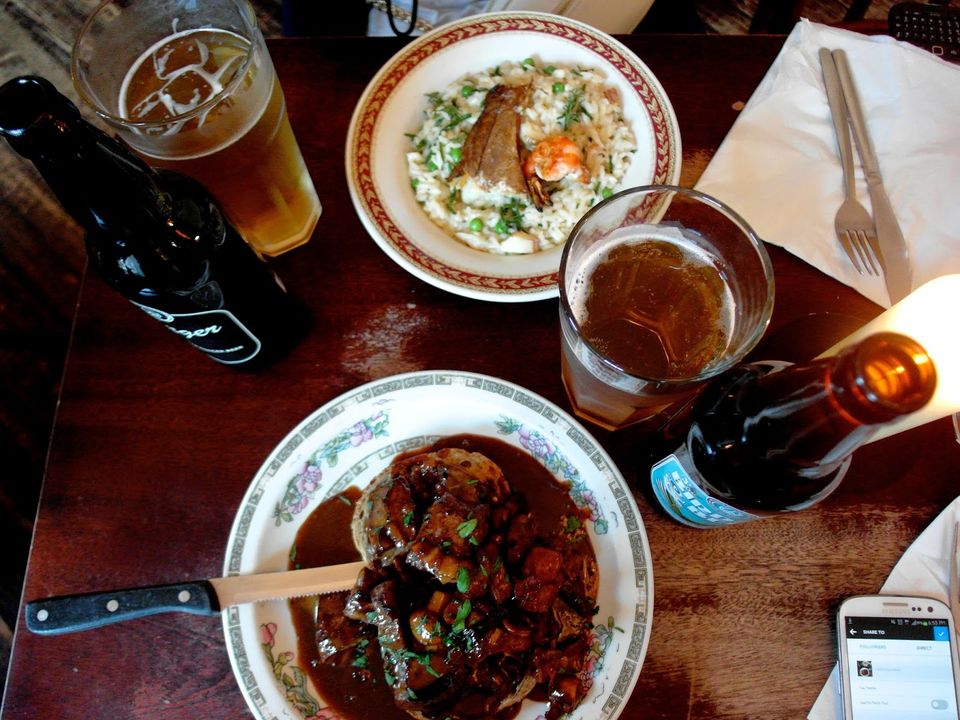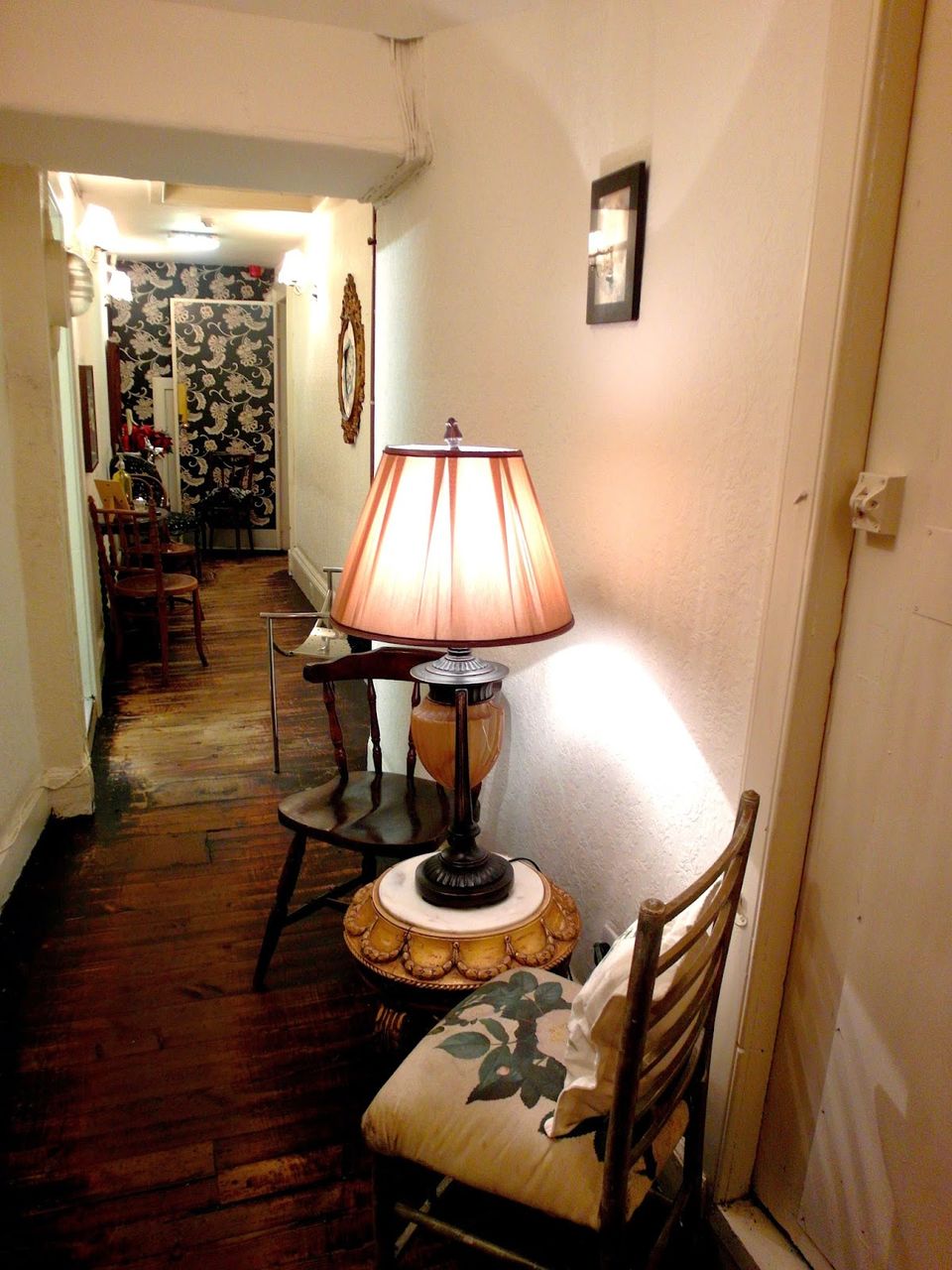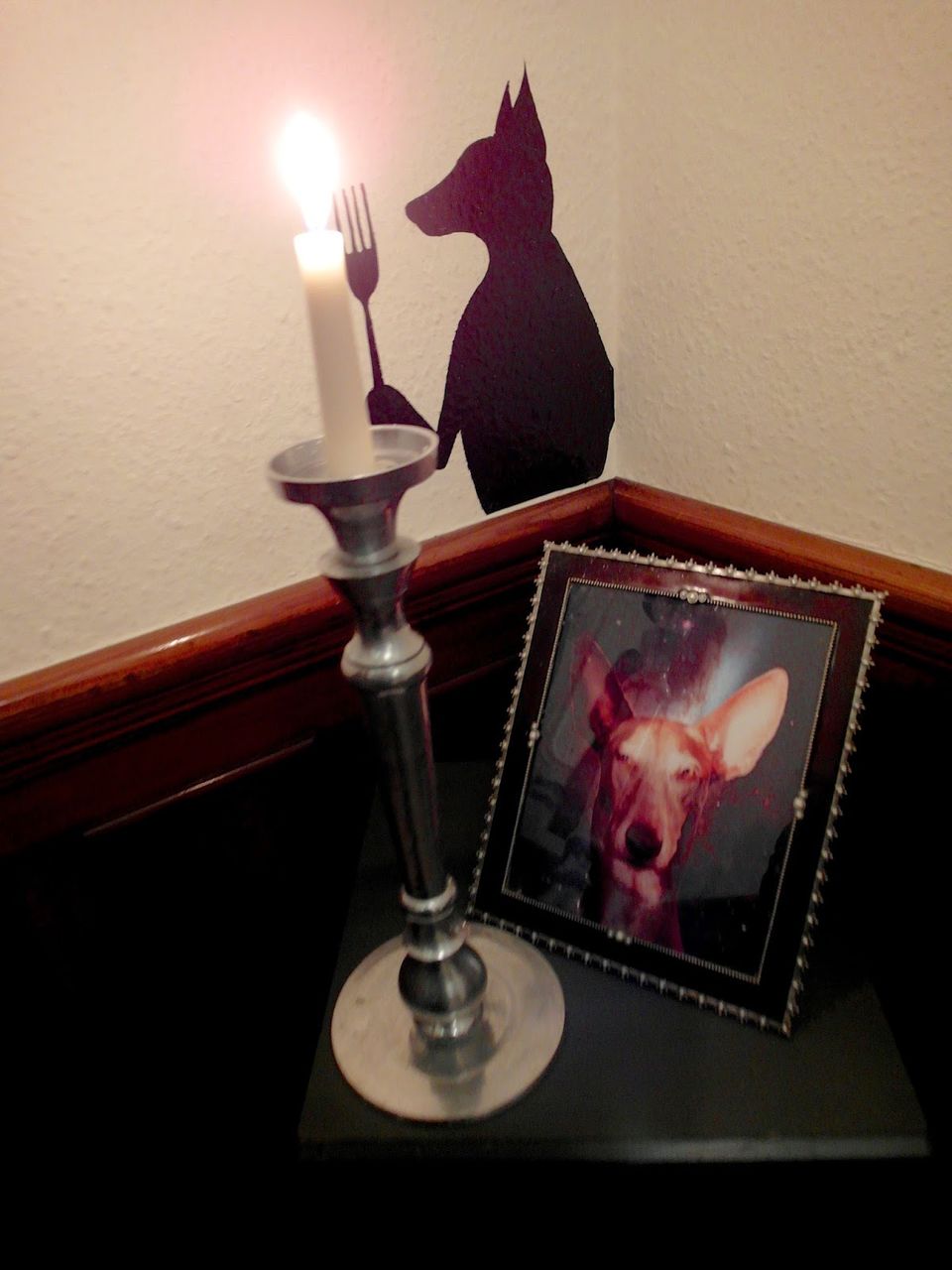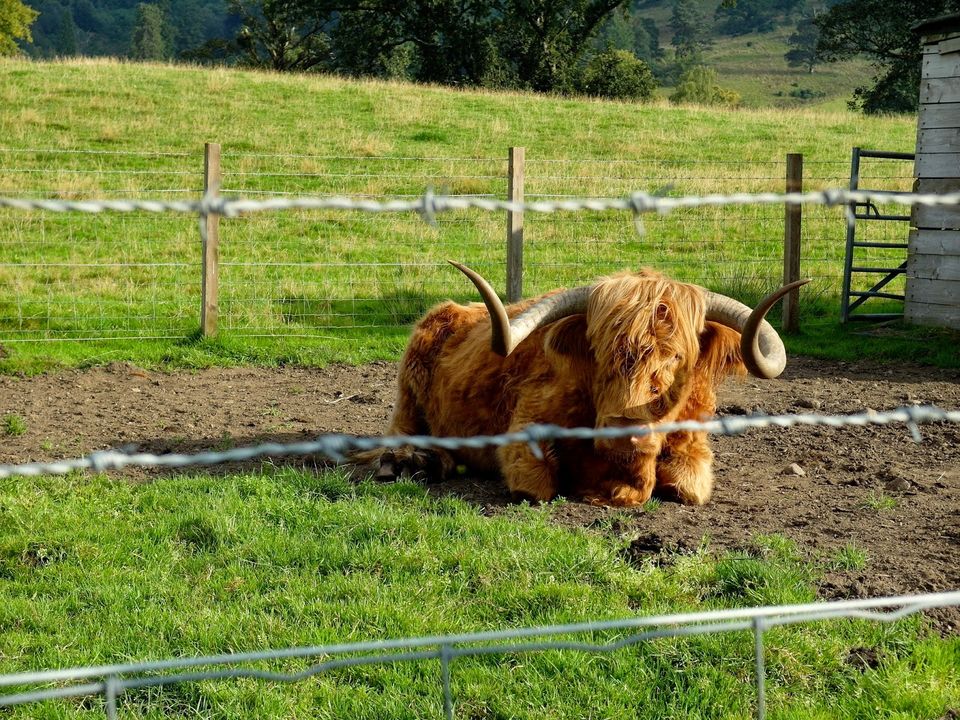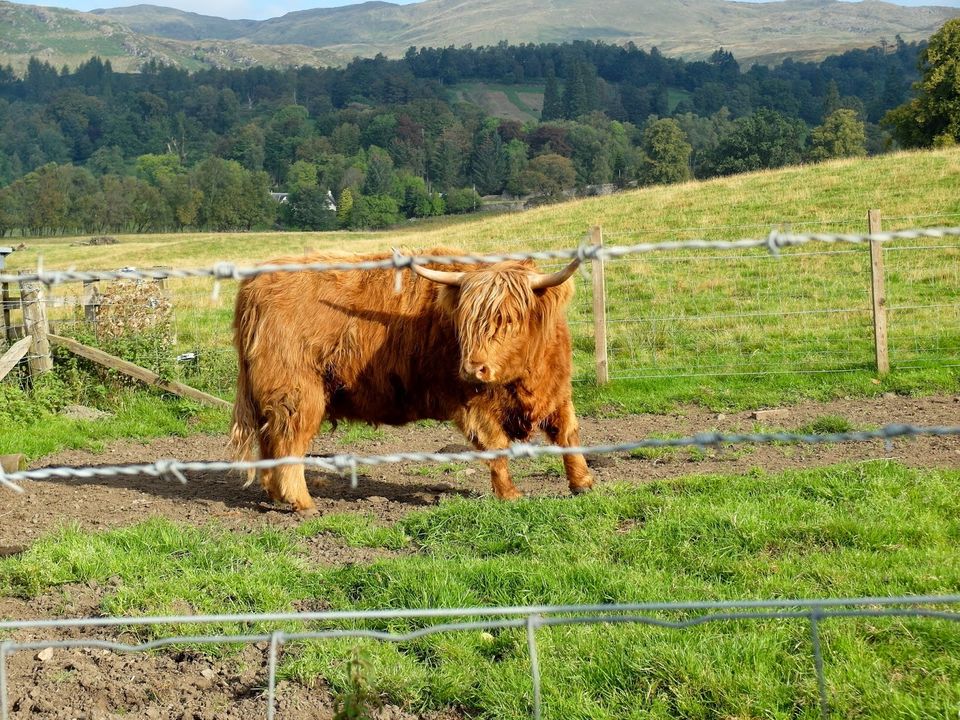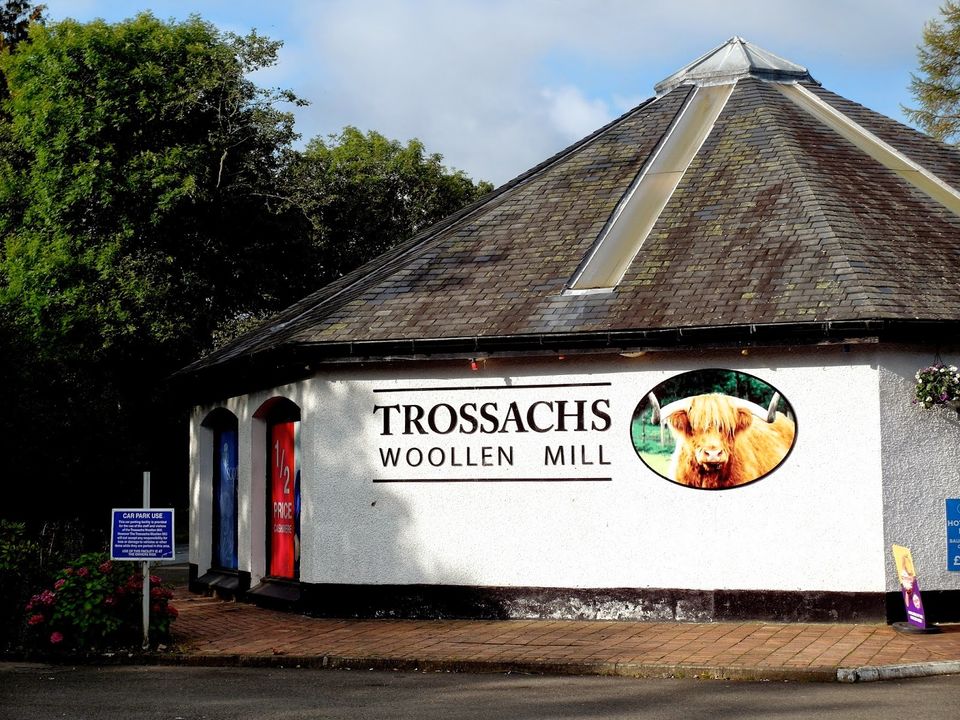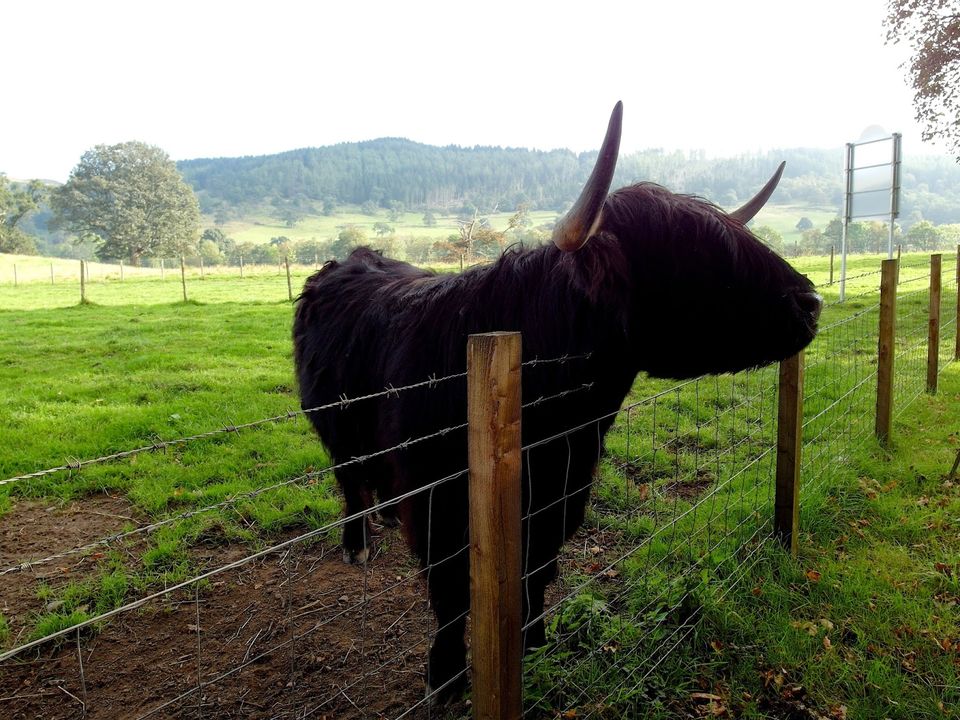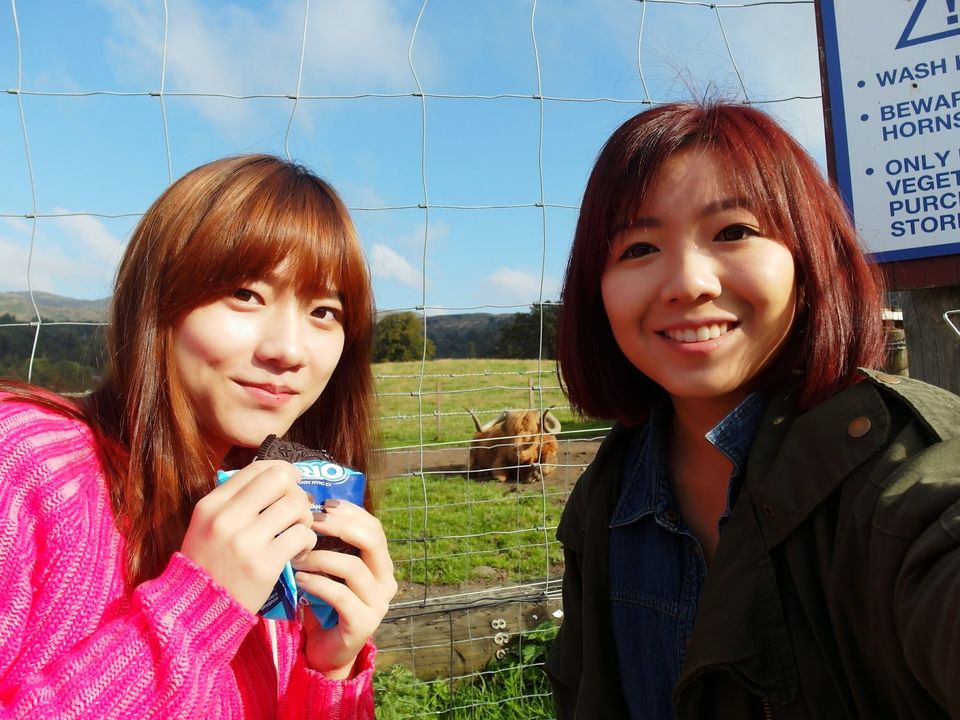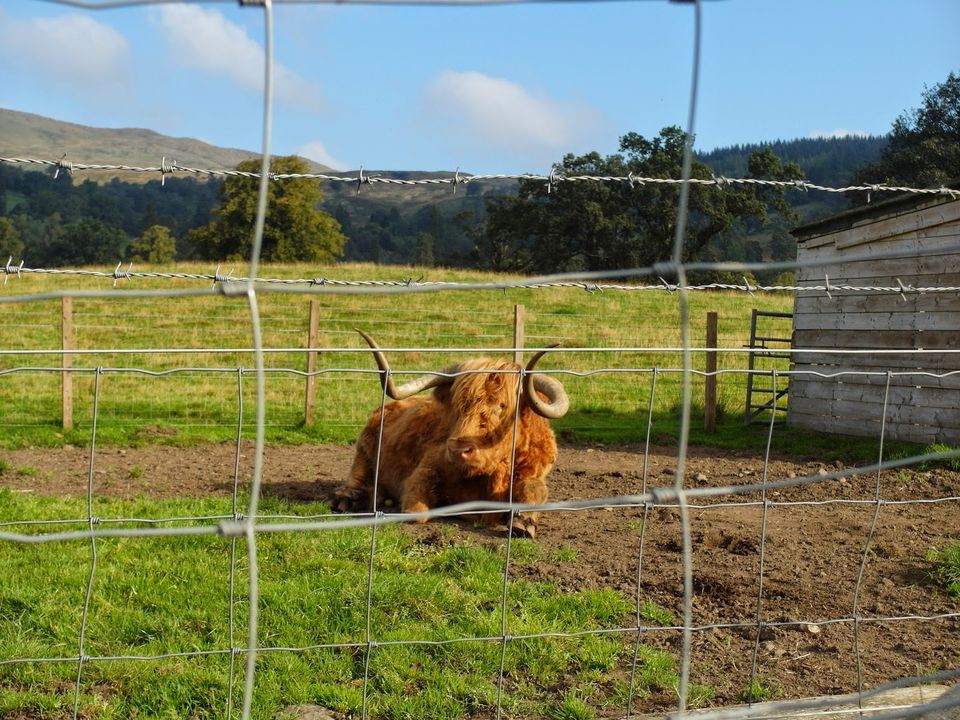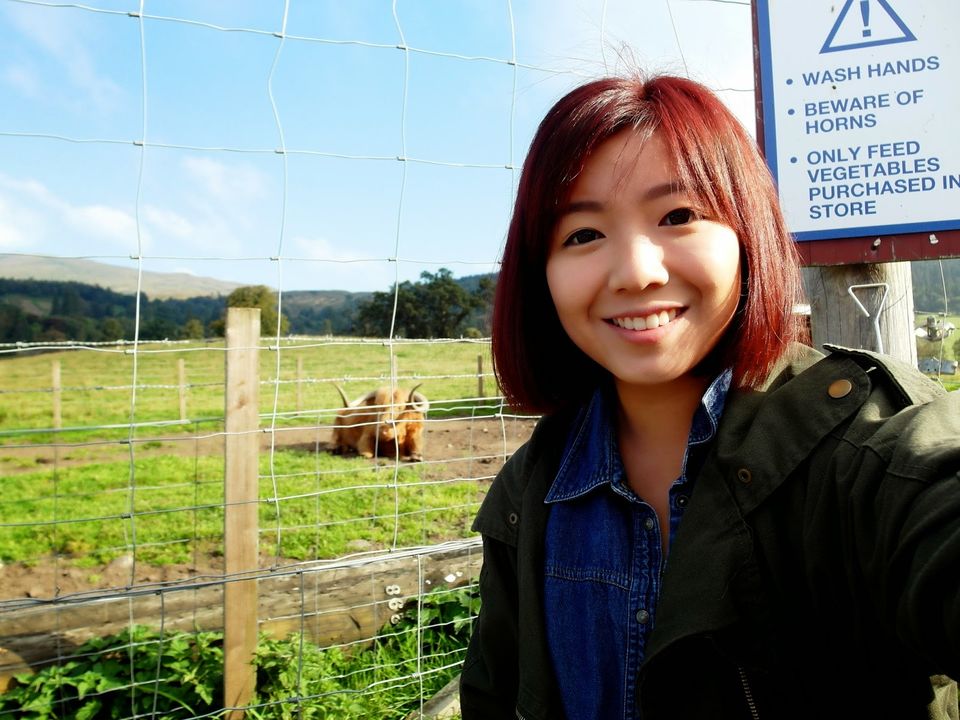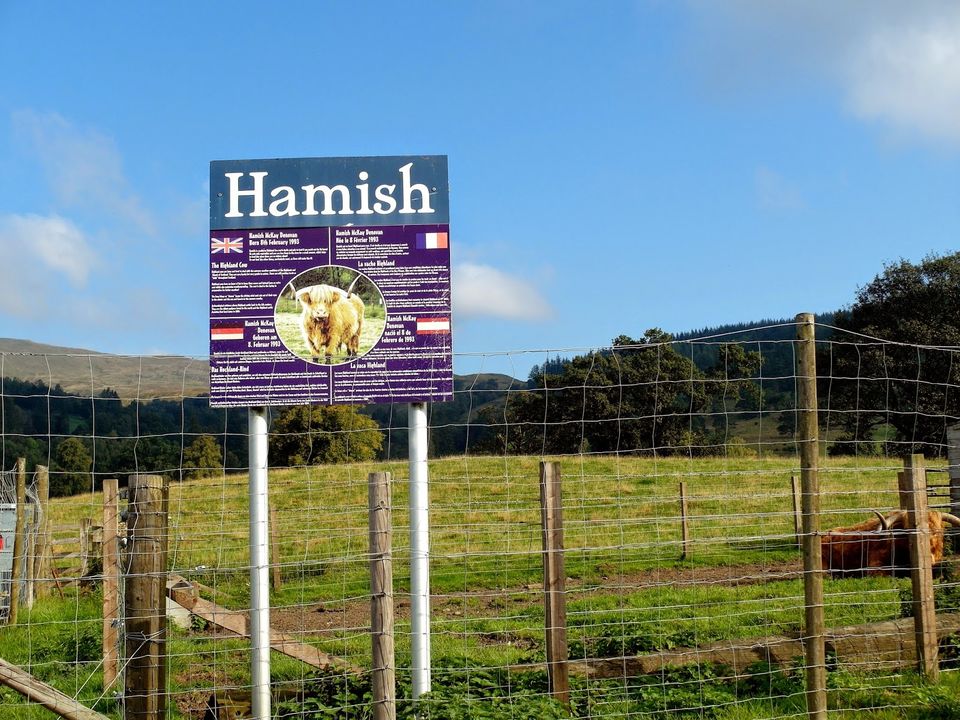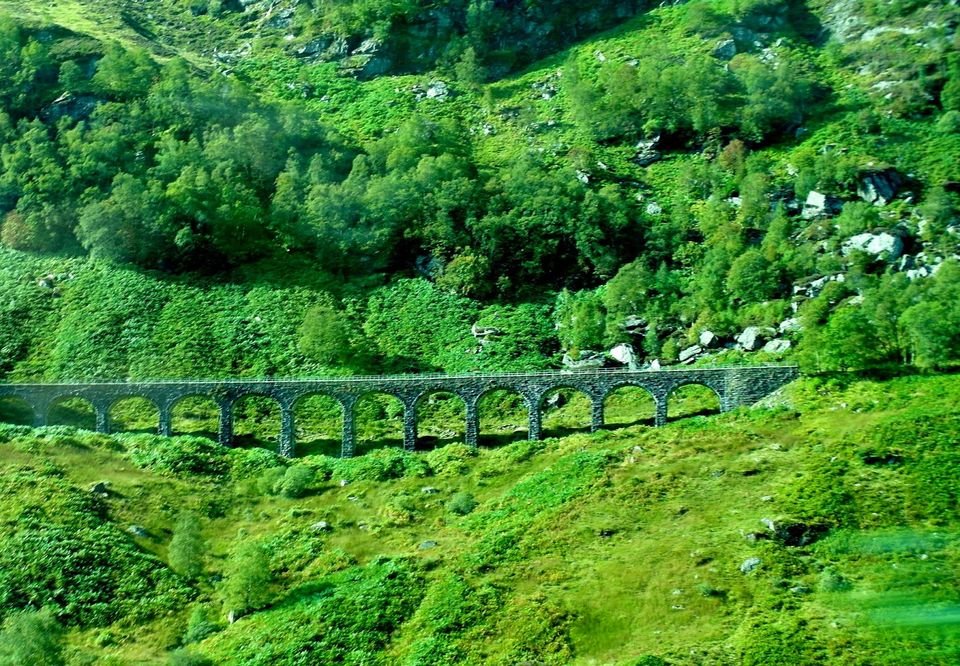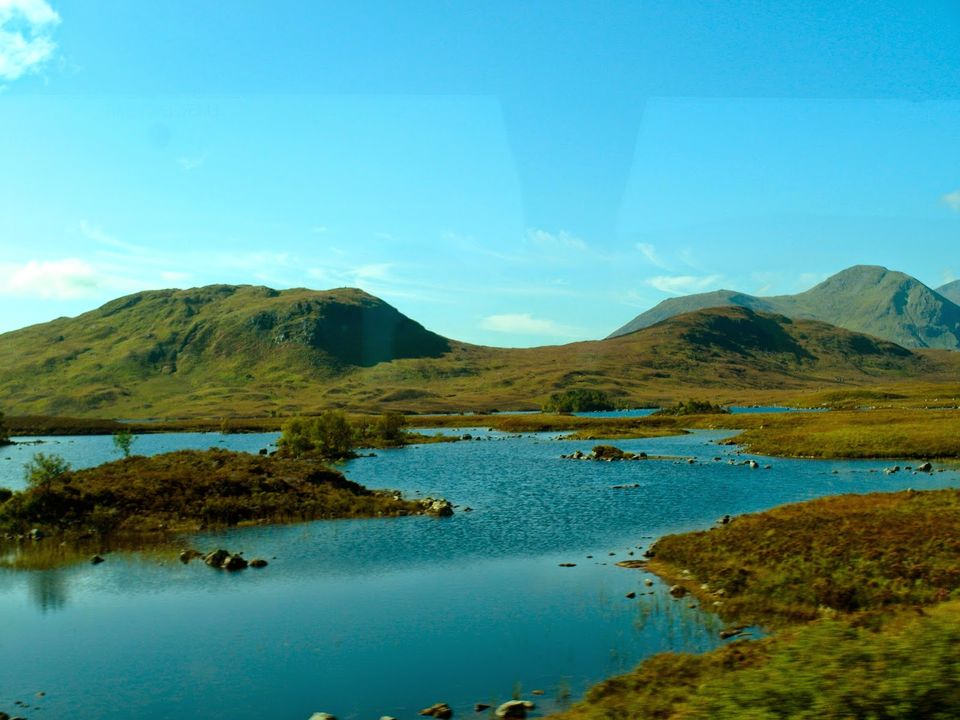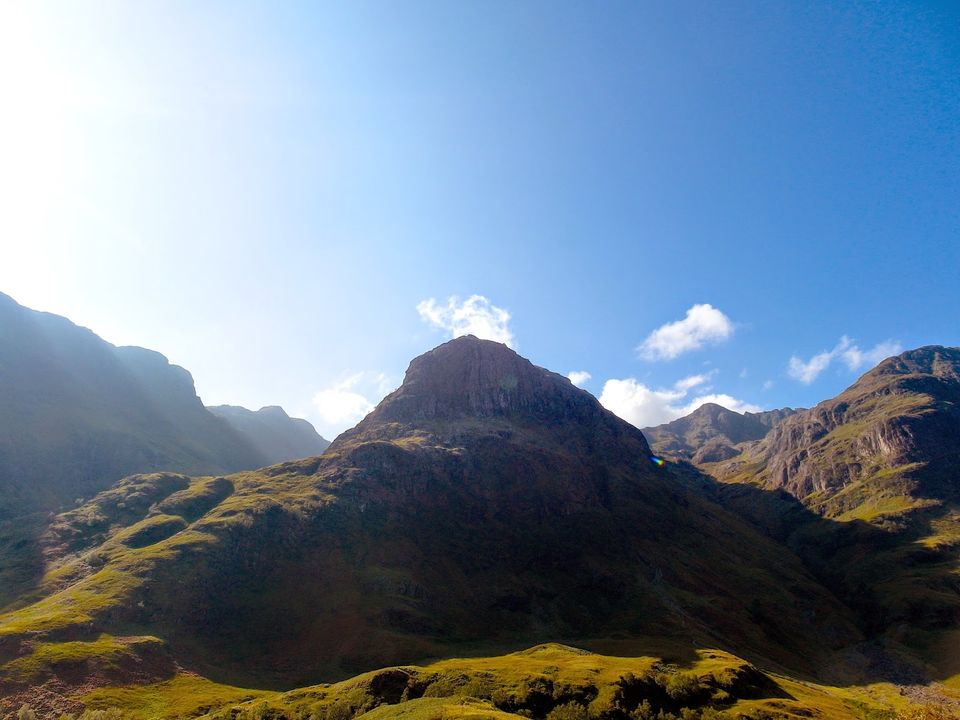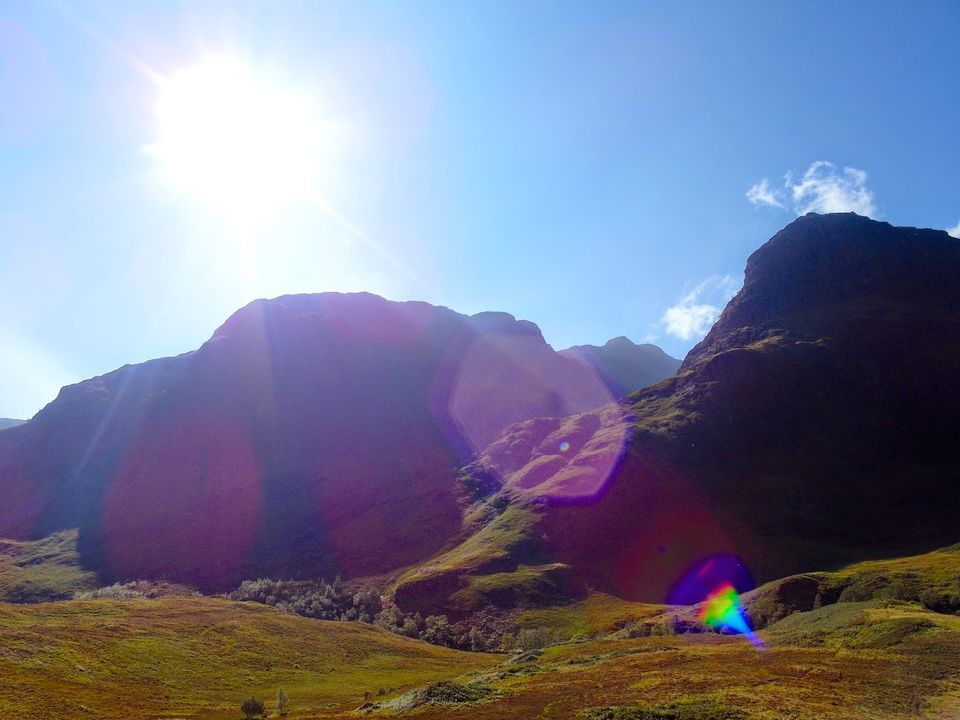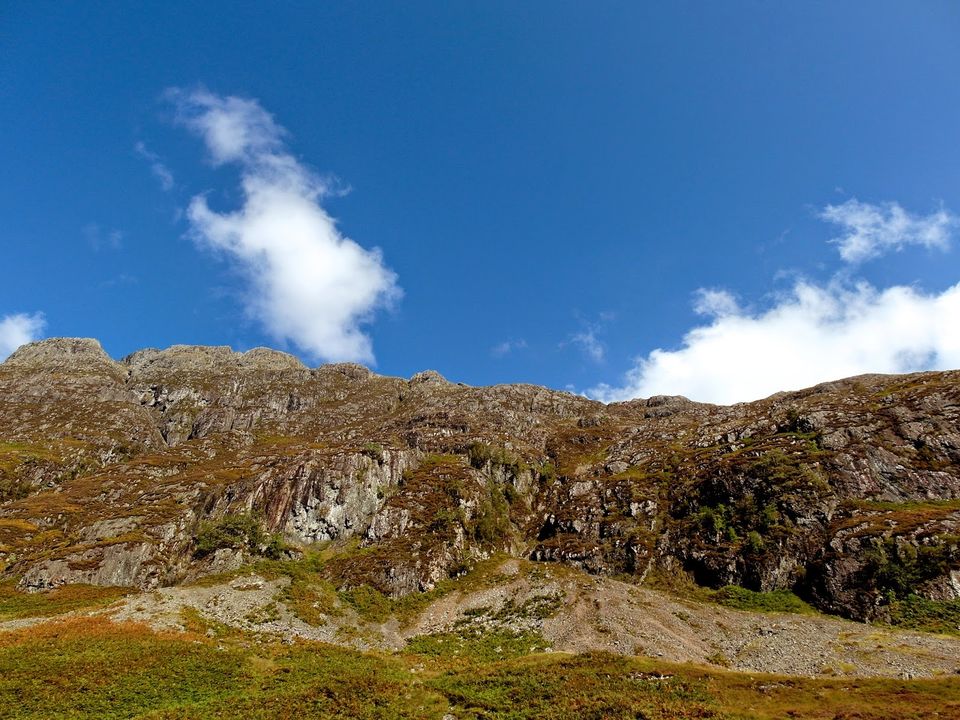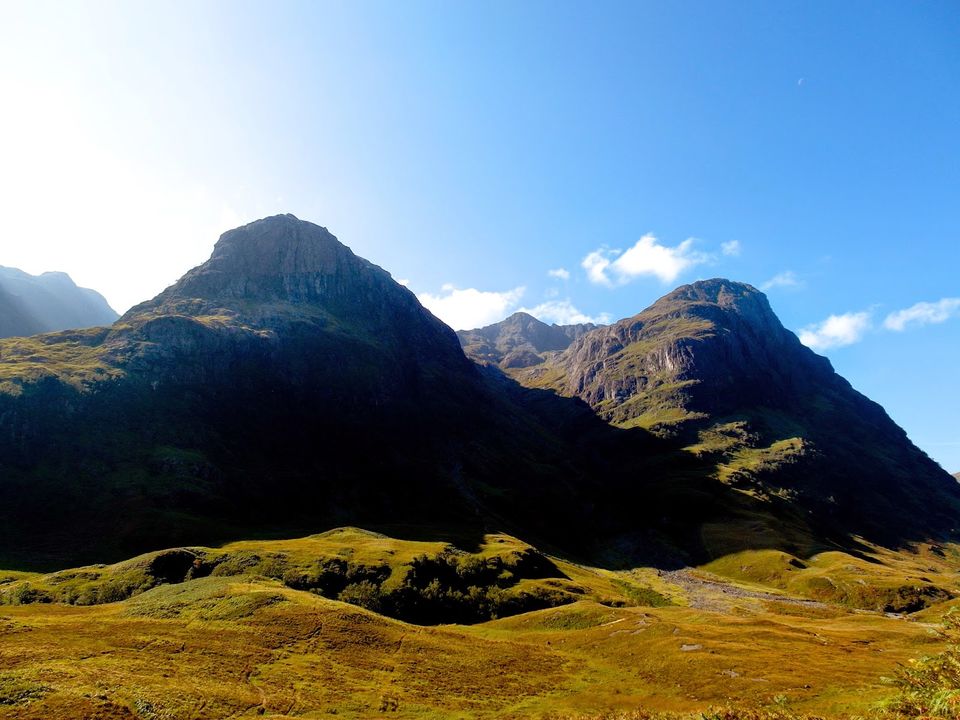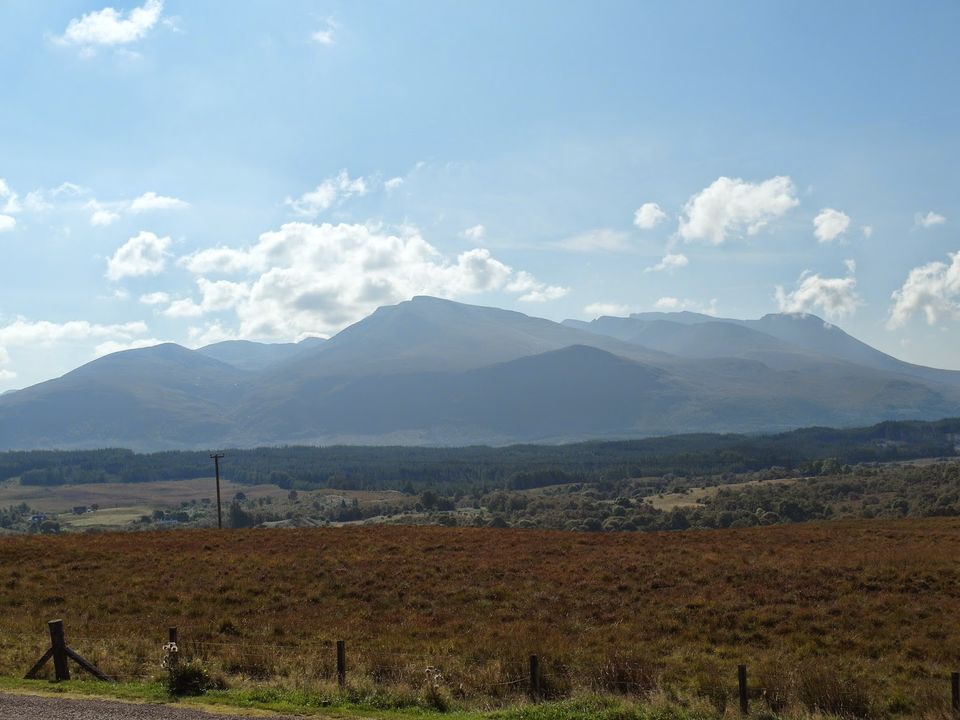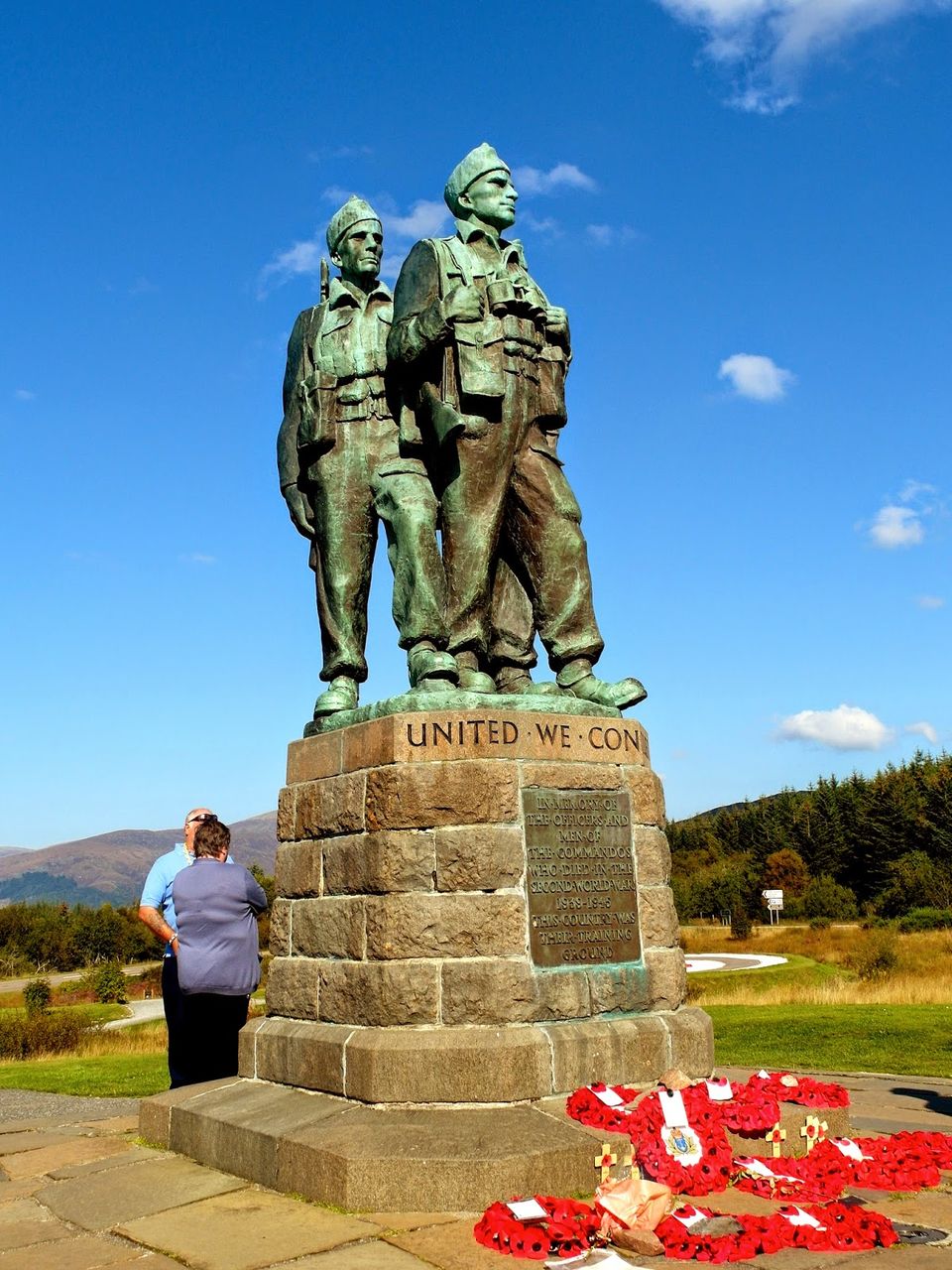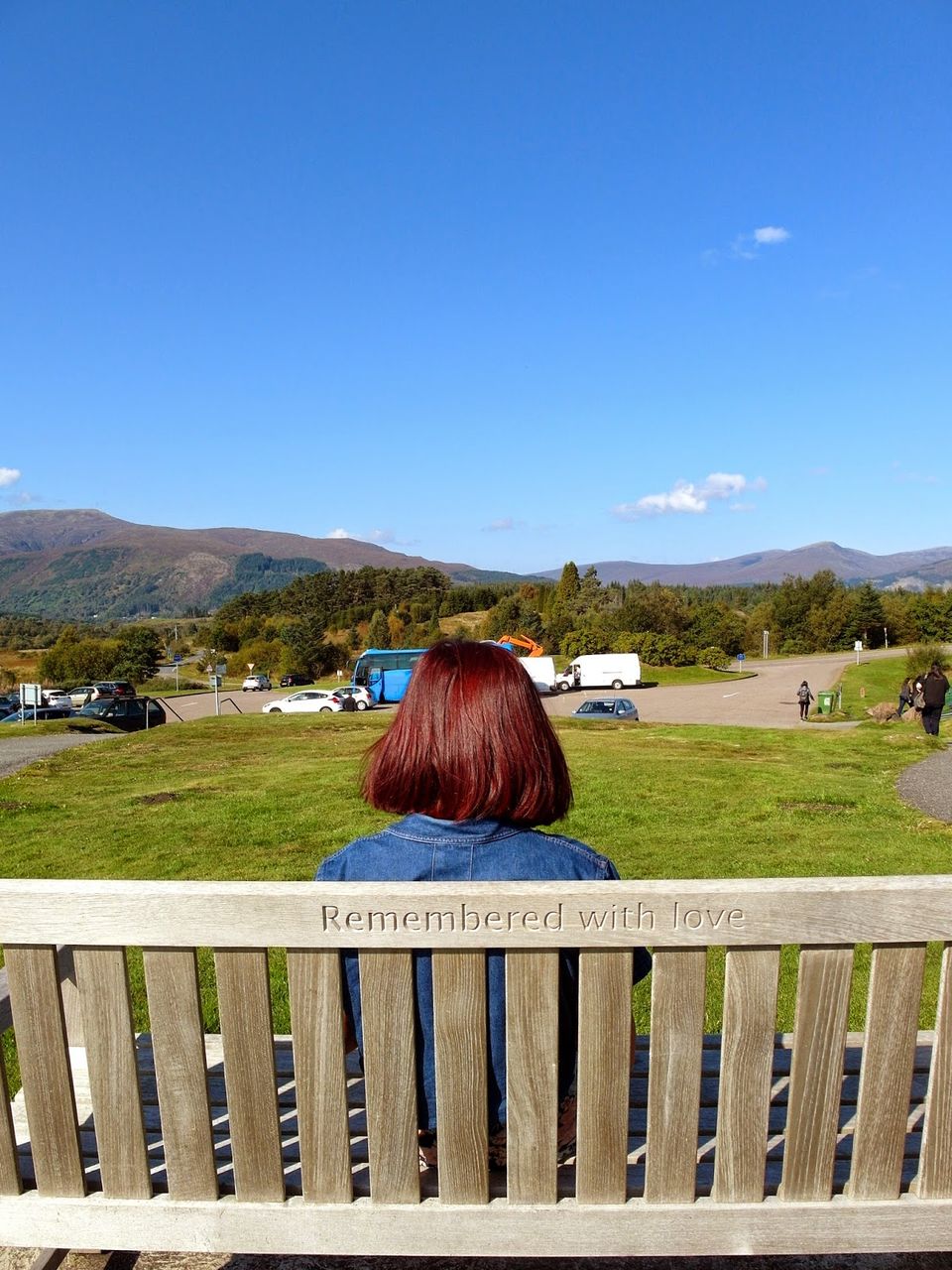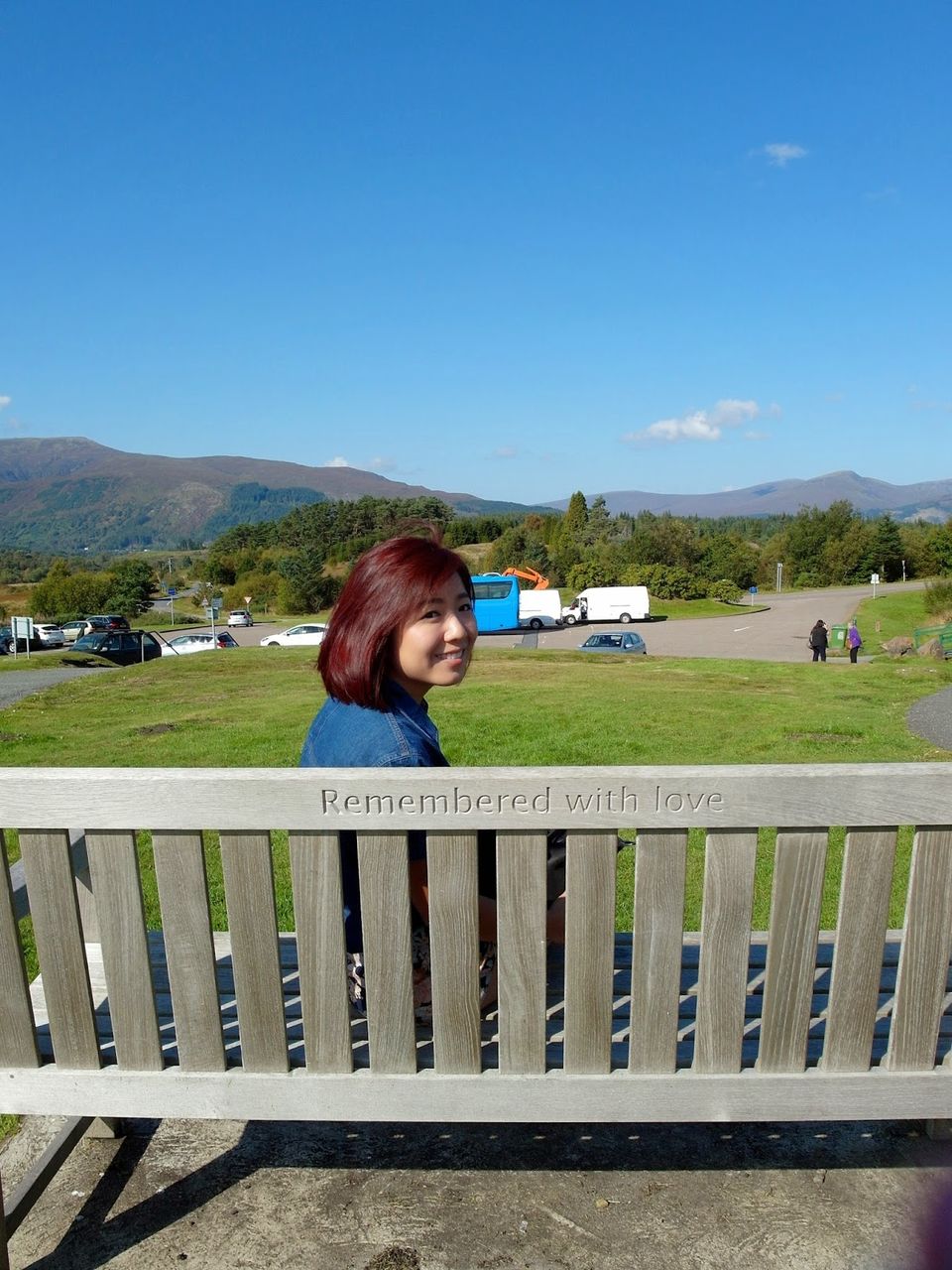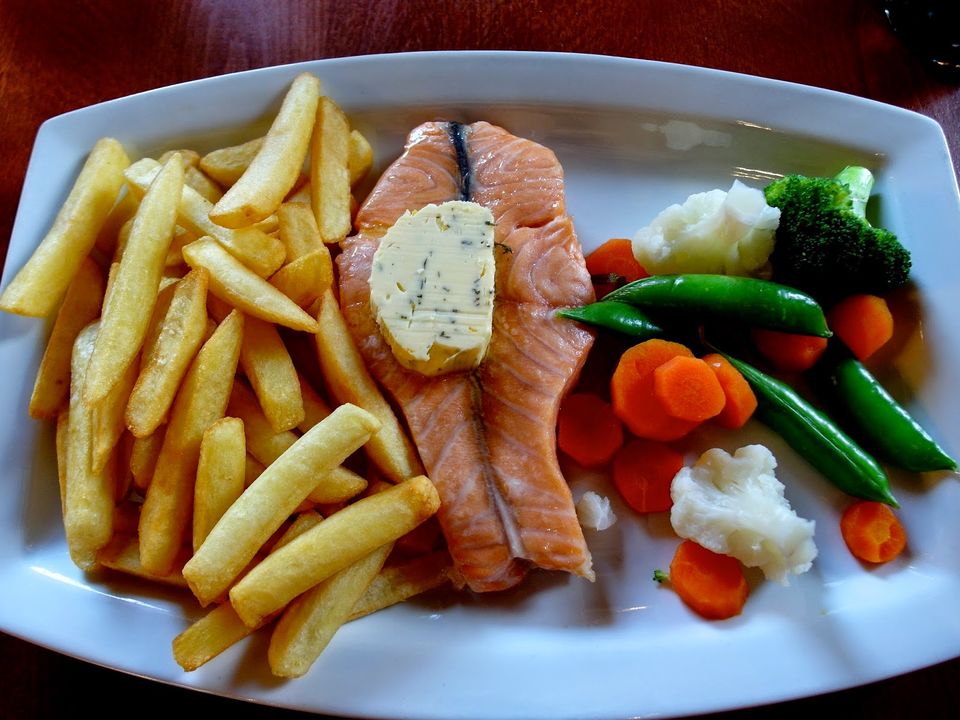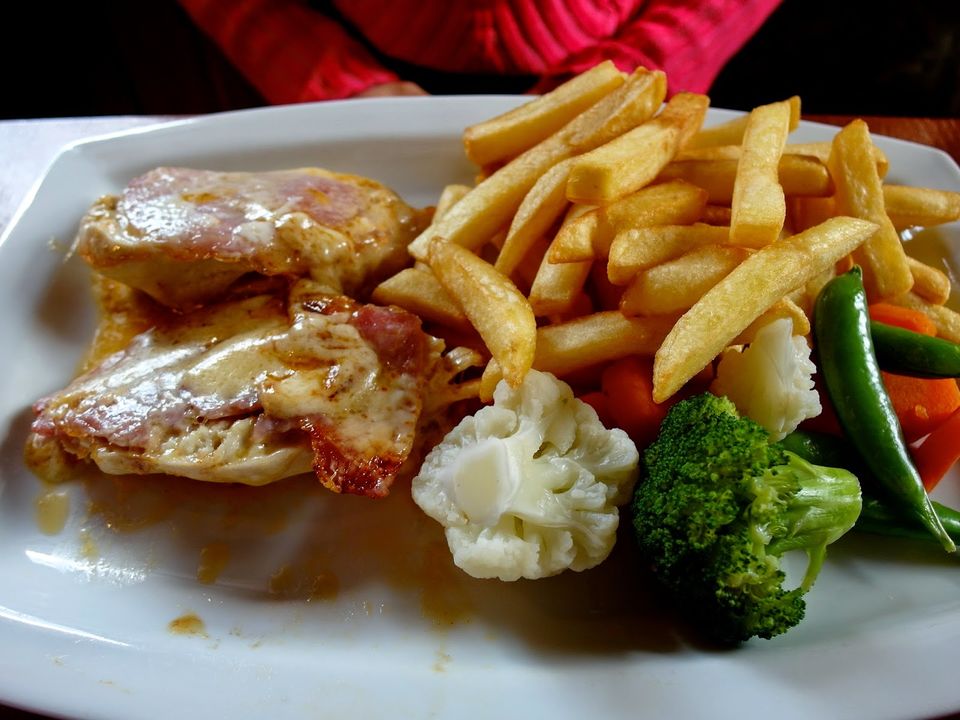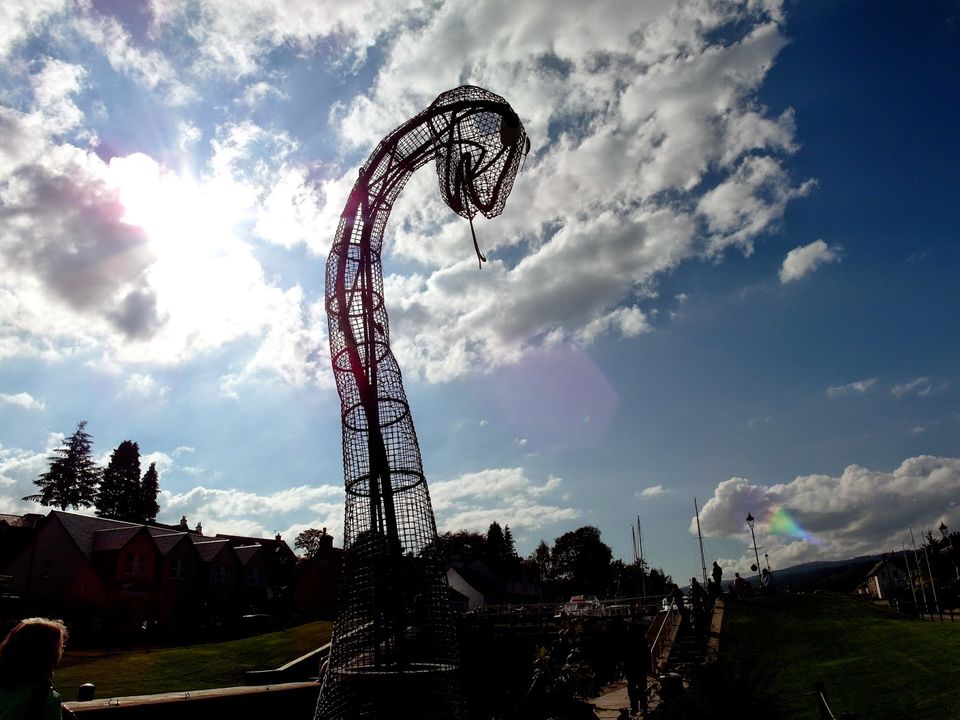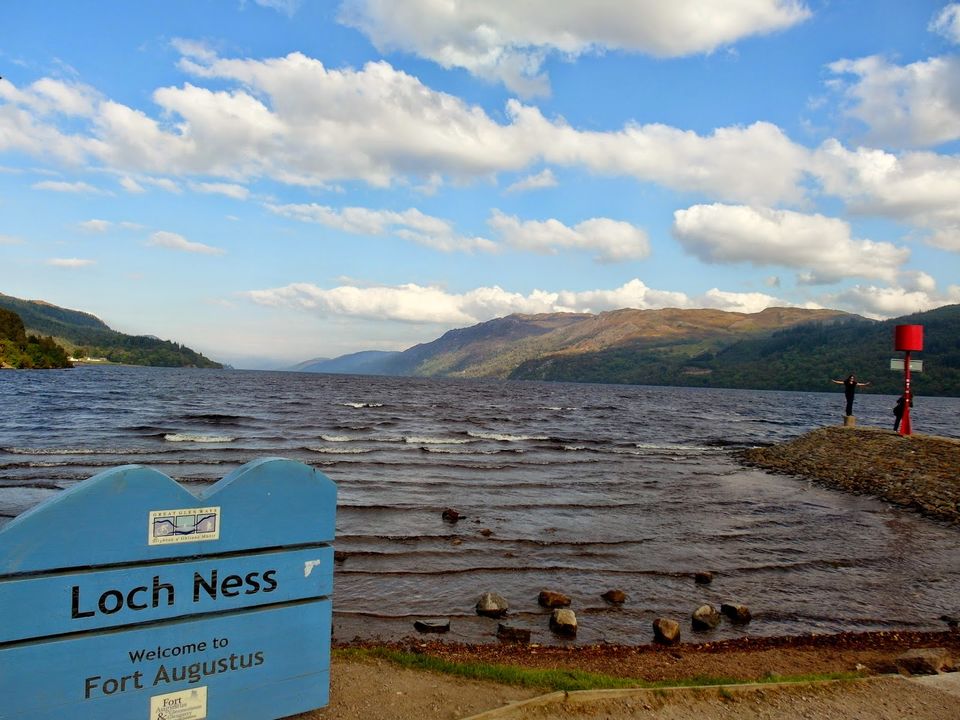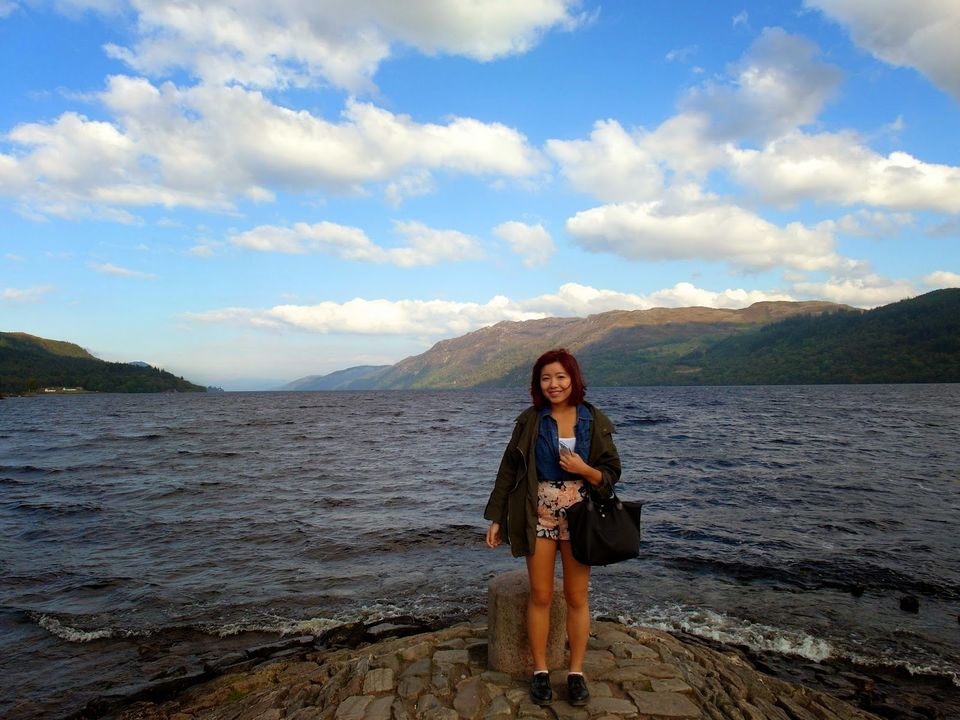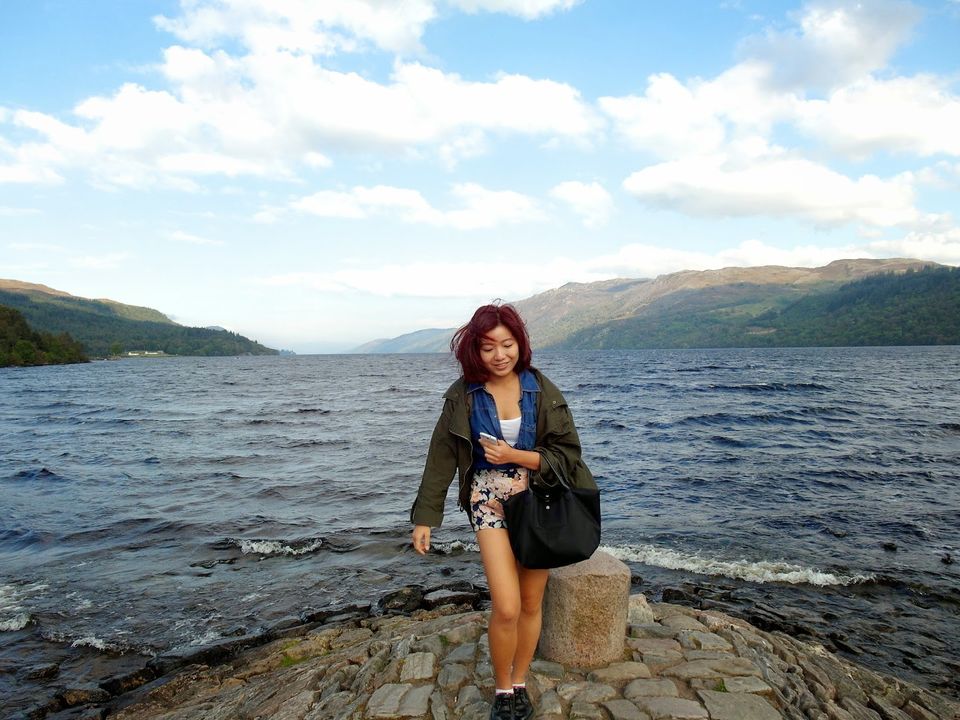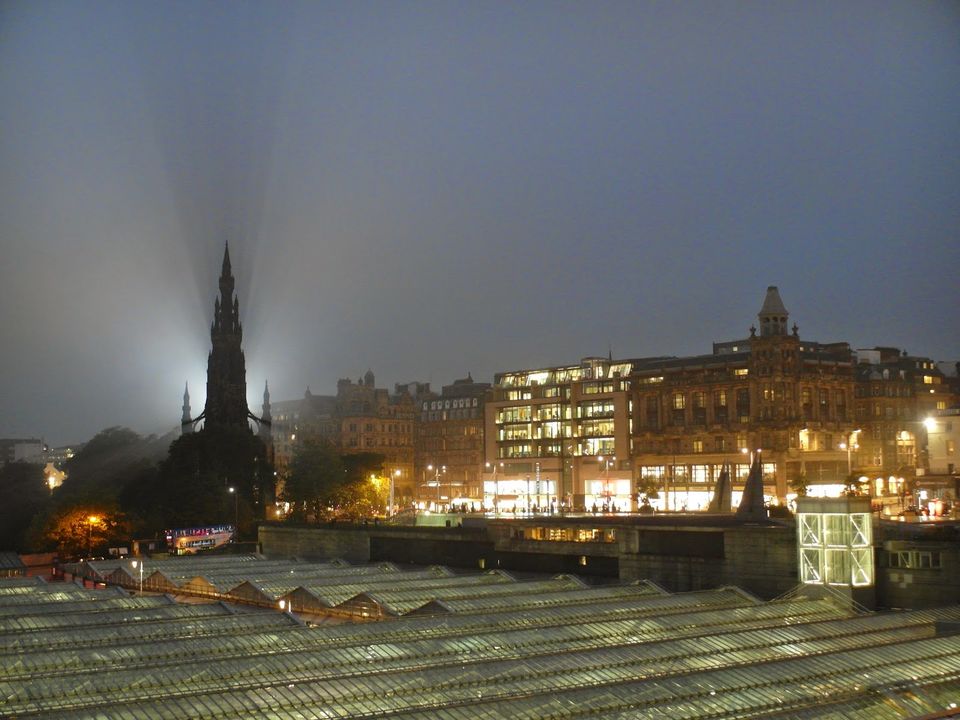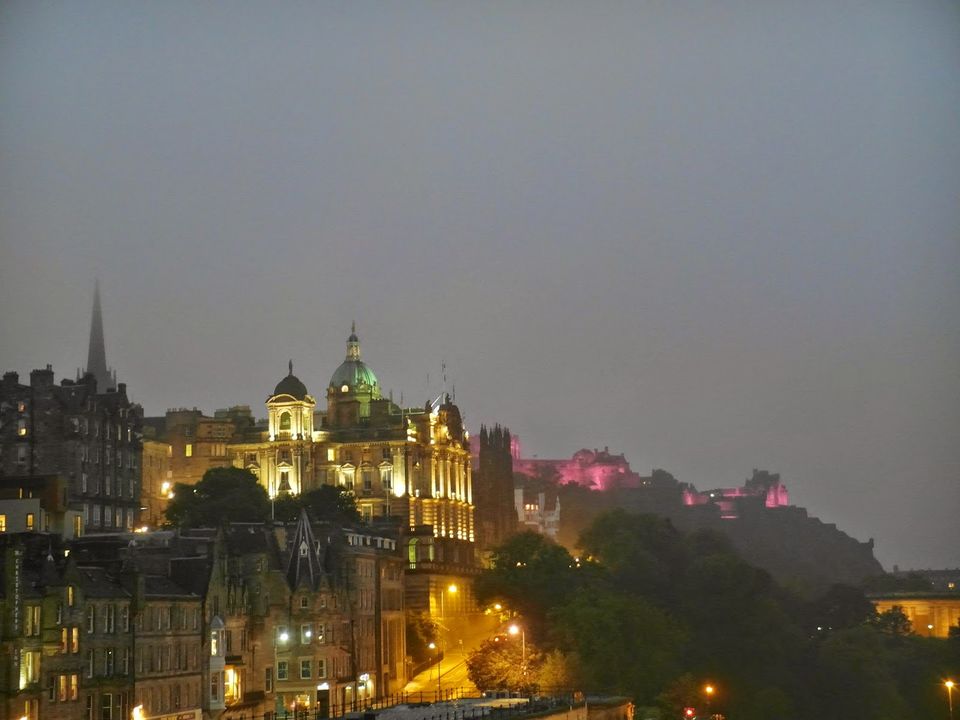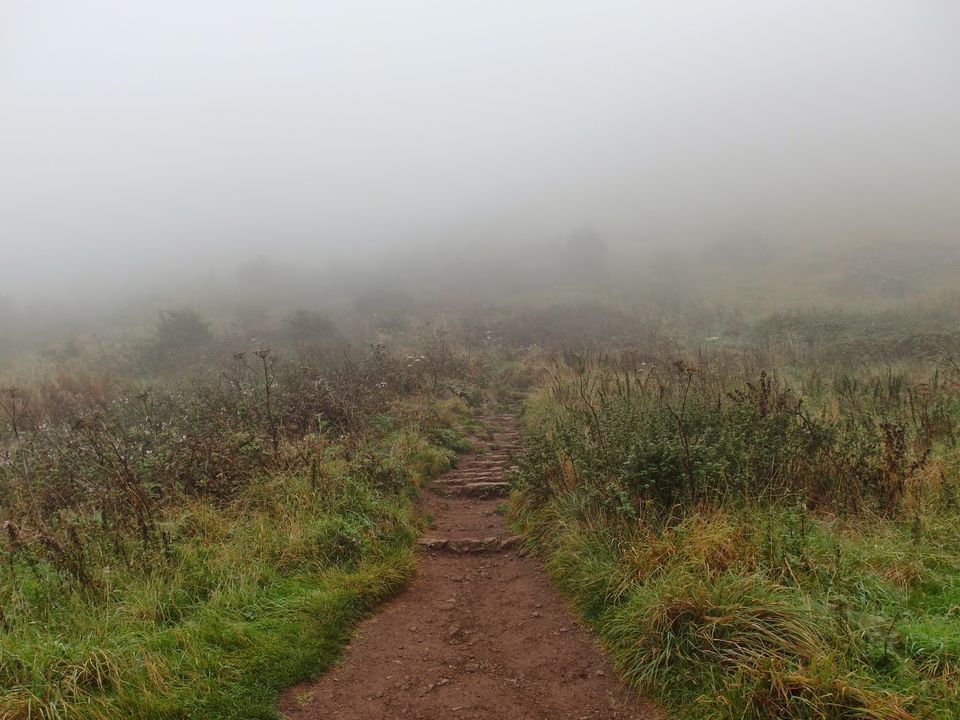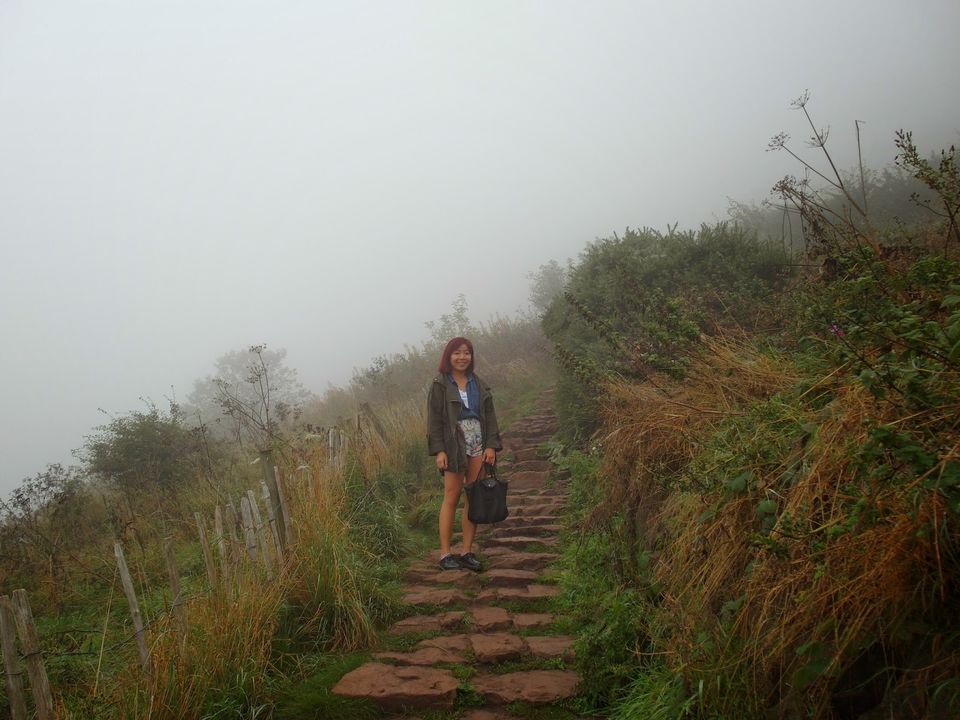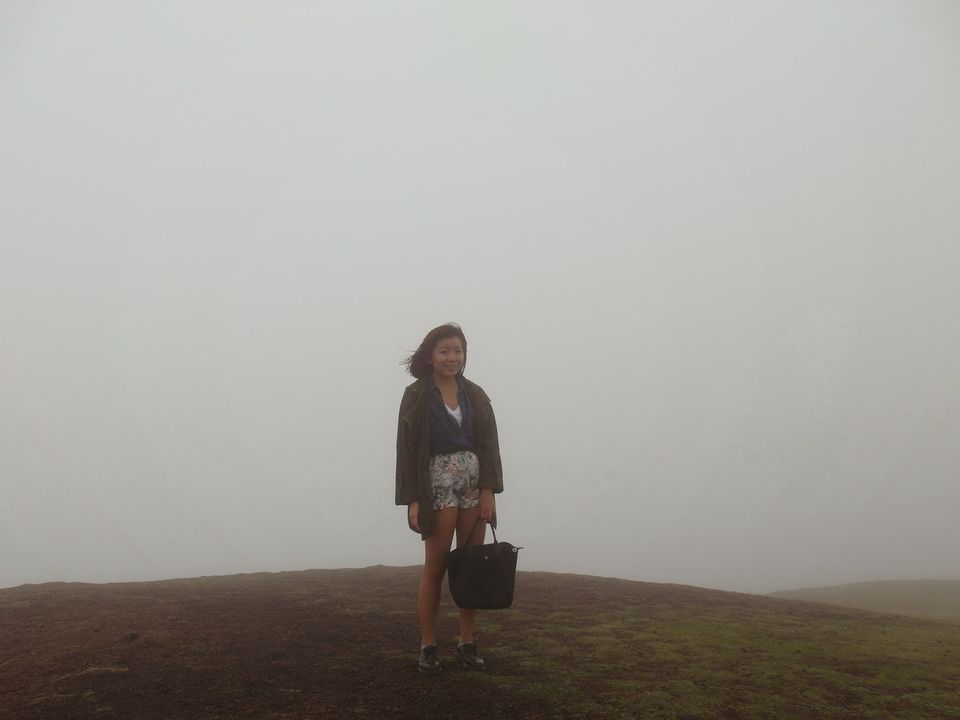 In September, I paid about £40 for the train tickets up to Edinburgh from London! It was about a 4hours train ride. This is definitely not the cheapest price you can get from London to Edinburgh, but I believe that it is the quickest and most convenient way to get there. If you were to take a bus (which is definitely cheaper), you can even pay half of what you will pay for trains. The other option is to take a flight to Scotland. You will be surprised that the price for the flight will be comparable to what you will pay for trains, but it will be much of a hassle to head to the budget airports (not near central London), the transportation fees you will need to catch a bus/train to the airport.
Upon arrival, we headed to Howies Restaurant at Waterloo Place for lunch. I believe that 2course for £9.95 was a really good steal for fresh seafood served in this restaurant! Me and my friend really enjoyed our meal.
The great thing about Edinburgh is that, we did not spend a single cent on public transport. Everywhere is reachable by foot! We headed to check in at our hostel in Edinburgh.
The architecture of the churches, the buildings were stunning.
We took our map and walked towards the Castle of Edinburgh. You will need to pay if you want to enter the Castle.
We were clueless on where we can have a nice meal in Edinburgh and we wanted to seek for wifi so we can search on food. Naive us forgot that England and Scotland were under UK, so WE HAVE DATA NETWORK. We headed to 'The Dogs' for dinner, It got really busy after a few minutes we settled in. So, do make reservation to avoid disappointment!
The next day, we decided to go for the Highlands tour in Scotland. You can easily search for the prices online but I recommend that you book in tour agencies in Edinburgh. I got my tickets for half the price that you are able to find online. Last minute tickets are definitely a steal! However, I did not really enjoy much of the tour. Be prepared to take long bus rides! I thought there will be many stopovers in the highlands but unfortunately they were not allowed to stop anywhere. Thus, those places that the coach stop are not as scenic as what you will see on the buses.
Stopped at Lochness for a break and also for people who want to take the cruise in Lochness. That will be an additional expense as it does not include in the tour package.Back to Edinburgh at about 8pm!
On the last day, we did not have much time as we have to catch a train back to London in the afternoon! We had really good breakfast! There were so many cafes in Edinburgh but we did not have much time to visit all of them! Prepare to do some research before you head there!
The weather was really bad that day.. It was just really foggy and misty. We wanted to head to the Arthur Seat! So, we still decide to head towards to Arthur seat even though 90% of the chances that we will see nothing. It feels like I'm walking into the clouds. It was quite dangerous as I am not able to see what's ahead of me when nearing the top.
That sums up my 3d2n in Edinburgh! If you are heading to Scotland for a longer stay, I suggest that you rent a car and drive to Inverness, Aberdeen and other parts of Scotland! Its a pity that I did not have enough time to explore further. Let me know if you have been there;)