Centuries of history, beautiful architecture, a great dining scene, tonnes of good pubs, lots of arts and culture, lovely green spaces, Edinburgh is one of United Kingdom's most beautiful cities. I got the chance to visit it during the Christmas break of 2017. With the whole town buzzing and preparing for the famous Hogmanay, one of the world's greatest New Year celebrations, I think this was a good decision to visit it during this time. With a beautiful medieval Old Town and elegant New Town, Edinburgh had a charm to it which lured me in.
The city is filled with history (both its Old and New towns are UNESCO World Heritage Sites), amazing architecture, plenty of Scottish culture, and not one but TWO castles! The Old Town part of the city creates a very historical atmosphere with its narrow alleyways, cobblestone streets, and small courtyards. The city is very hilly, so wear sturdy shoes and be ready to climb up a few sets of stairs or steep streets. Edinburgh is built atop seven hills, and the landscape is rich with craggy rocks and ancient medieval ruins. The New Town offers gorgeous examples of Georgian buildings that will delight architecture fans.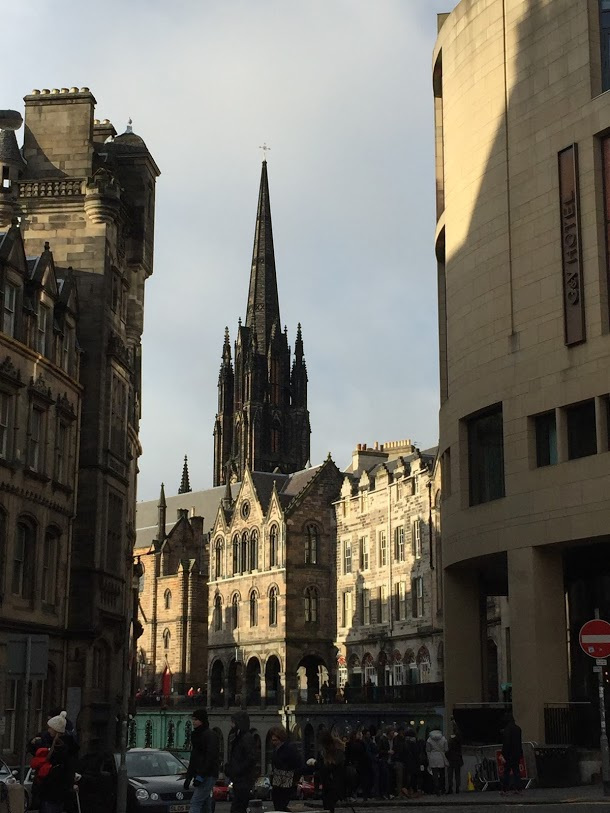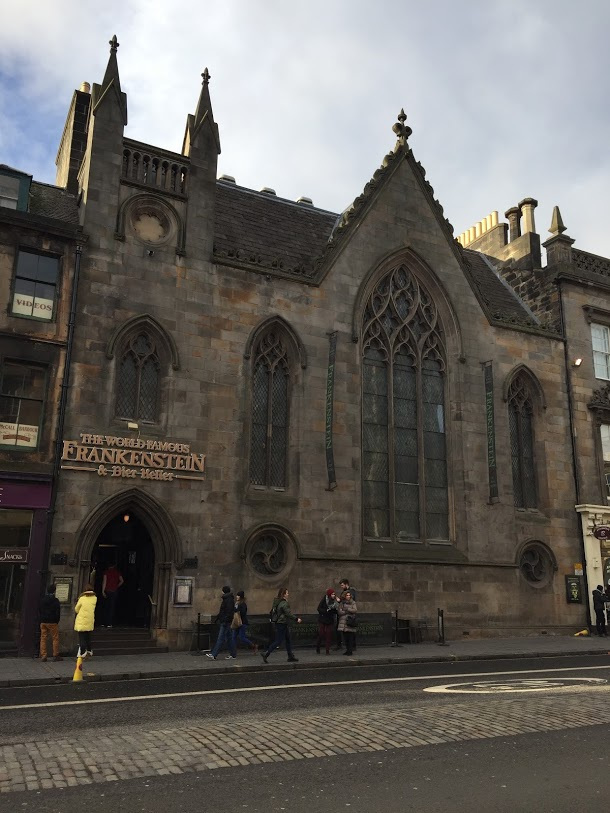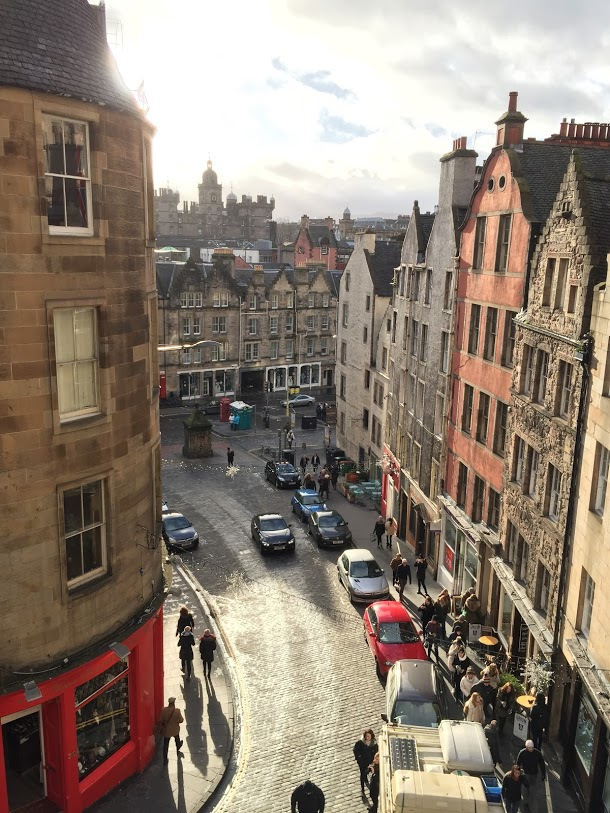 Edinburgh's most famous attraction by far is the Royal Mile. Though "attraction" isn't really the right word, since the Royal Mile is so much more than just a singular thing to see. On the royal mile you can start at Palace of Holyroodhous, visit St. Giles, Cathedral on the way and end at the Edinburgh Castle. The whole street is lined with an eclectic mix of shops, pubs, restaurants and attractions. If you venture in to the many darkened closes and mysterious wynds that lie concealed between the 21st Century businesses and you quite literally feel like you have stepped back in time.
Palace of Holyroodhous is an official royal residence of the British monarch in Scotland, and the Queen comes to stay (and throw a huge party) every summer. You can view the State Apartments (which are still used), as well as the former chambers of Mary, Queen of Scots and the ruins of the Holyrood Abbey.
On the way up towards the Castle, St. Giles Cathedral stands tall and proud. This 14th-century cathedral with is crown-shaped steeple on the Royal Mile has beautifully stained glass windows, pretty blue ceiling, and intricate Thistle Chapel.
Up the royal mile stand the legendary Edinburgh Castle. An impressive 11th-century building, this is one of the most exiting historic sites in the UK. It features amazing views of the city. The castle is the most popular attraction, and the artifacts here are viewed by over 1.25 million visitors every year. sadly due to bad weather and strong winds we couldn't enter the castle ????
Evening was spent enjoying the party atmosphere across Edinburgh because we were just in time of Hogamanay. Hogmanay is the Scottish word for New Year's Eve and Edinburgh's Hogmanay festival has become one of the largest New Year's celebrations in the world. Edinburgh's Hogmanay is a 3-day festival full of events that include a torchlight procession, live music concerts, family events, a massive street party, traditional dancing, fireworks, and even a costumed parade that ends with a cold dip in the river!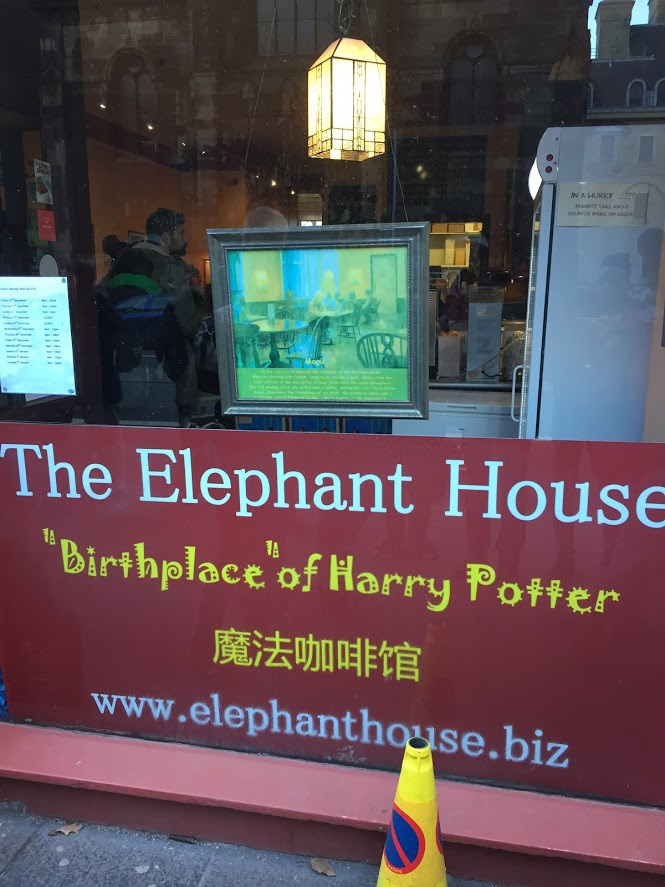 Edinburgh is also great city for hardcore Harry Potter fans, who will want to find the original building that Hogwarts was inspired by and the cafe where J.K. Rowling wrote the first draft of the first book in her epic fantasy series.
And if you are a fan of Sherlock Holmes, you might know that although Sir Arthur Conan Doyle's famous books were set in London but he took his inspiration from the moody and atmospheric streets of Edinburgh. There are Sherlock Holmes walks that will show you many important locations, including the grave of Dr. Joseph Bell, the real man on which the character of Holmes was based.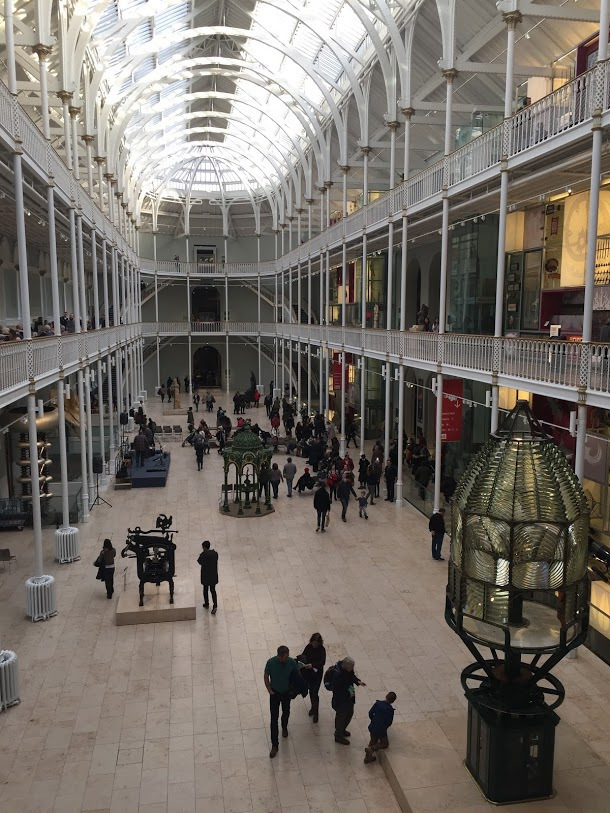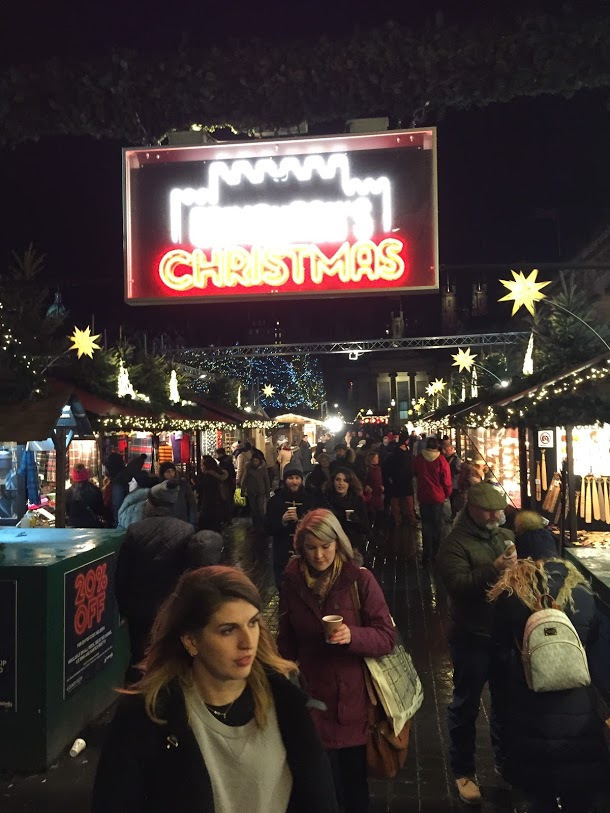 Looking for free things to do? Head to National Museum of Scotland and check out Dolly (the cloned sheep) kept there or various others interesting stuff. Feeling adventurous? Hike up to Arthur's seat. Climbing up this hill will bring you stunning 360 degree views of Edinburgh and its surroundings- including Edinburgh Castle a mile away. Princes Street Gardens is a peaceful oasis, right in the heart of the city which during summers is covered with visitors and locals kicking back in the sunshine. While in winters, it is the home to the Christmas Market. Princes is the main shopping street in Edinburgh. It's also home to the Princes Street Gardens and the gothic Scott Monument, which you can climb to the top of Calton Hill. In the mood for more natural curiosities, make your way towards the Royal Botanic Garden of Edinburgh. The admission is free.
Edinburgh is an amazing city, full of life and beautiful architecture. I adore gothic style buildings, so it's no surprise I found Edinburgh so incredibly breathtaking. It is a fascinating place full of hills, cobble streets, inviting pubs and tremendous history. I think it is surely inviting me to come back soon. And maybe I will...