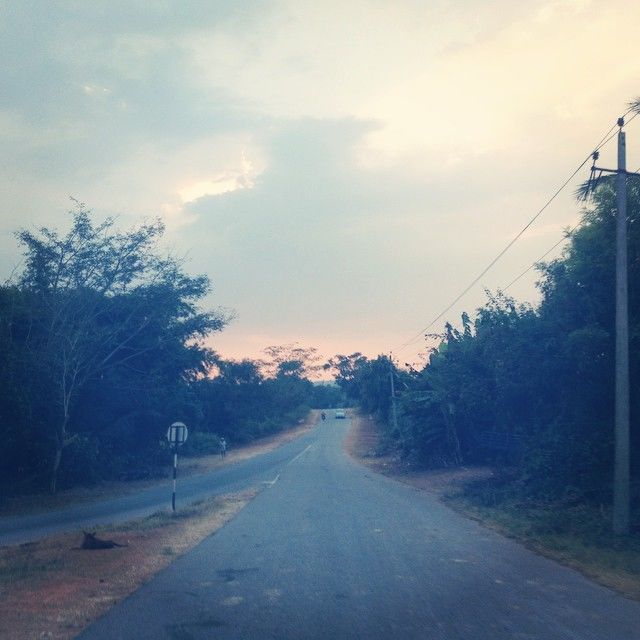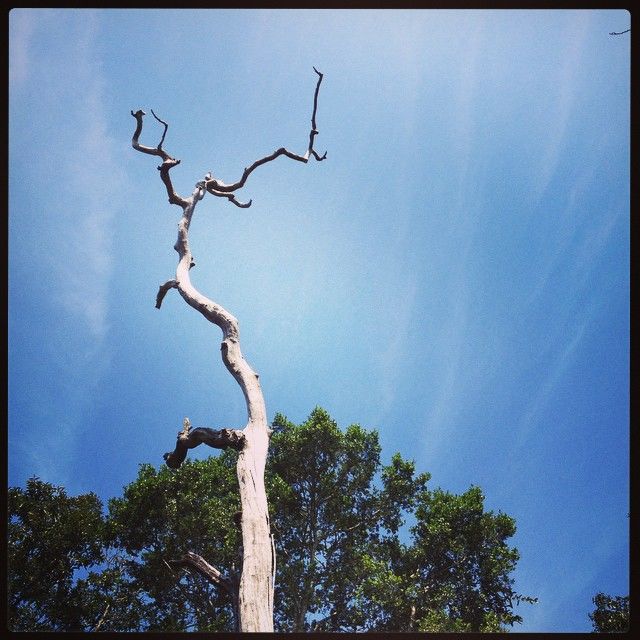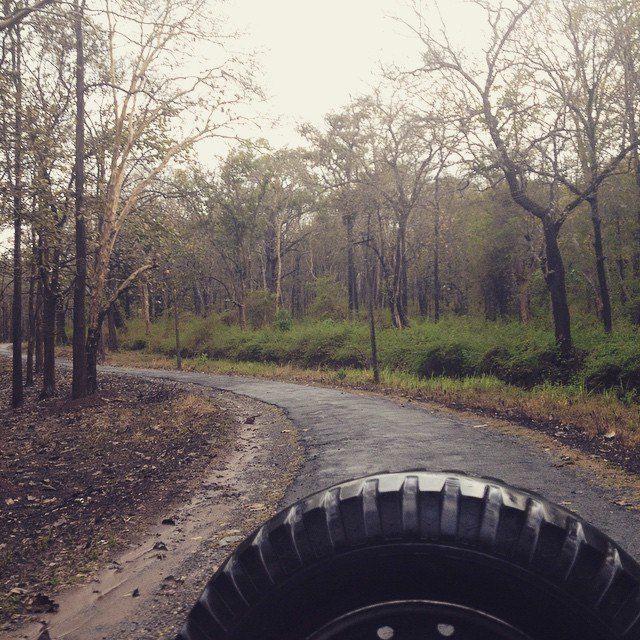 "No that's not an elephant. Even if it is it must be a tamed elephant with it's mahout by the side."
That was my friend telling another who just 'spotted' an elephant during our drive through the Nagarahole forest. We didn't have to go through the Nagarahole forest on our way back to Bangalore, but it was a small detour-merry-go-round-in-the-forest in the hope of sighting some more elephants.
We started from Bangalore a day before, early morning, our destination being a small home stay called Pugmarks, in Wayanad. It was a set of quaint little cottages on a land which is adjacent to the reserve forest. We had fun there, had a good barbeque, lots of conversations and laughs. But this post is not about that. This is about us venturing out in the night to see some elephants. Being Malayalis, all of us were well used to seeing elephants, but they are mostly the tamed ones you see in temple festivals and processions. Those are the sad elephants, tortured and tied up. Let's not even go there.
So, this evening after our dinner, barbeque and conversations we decide to step out to see some happy elephants. Our home-stay was a semi-protected area and these guys are quite used to dealing with elephants. Our host gave us a good advice - elephants do not usually care about humans, don't try too hard to make them change their mind; which I agree was good enough for us.
We got out in our two vehicles, got out of the home stay and took a left turn; and immediately we saw a small group of elephants. I can't really fix the number, but I think it was four of them, at least two of them cubs. They don't really look majestic as the tamed ones, mostly because these ones you find in the forest do not usually have big tusks. The reason being two - one the continuous poaching of the bigger tusked elephants over the years and two the taming of the ones with the bigger tusks. So the gene pool ends up having not enough of the big tusks ones. Sad, indeed.
After our first encounter we continued further, to the Tirunelli route which is known to have many more elephants. On our way we were caught not once but twice by the forest rangers who were quite friendly, but steadfast that we are not allowed to roam around unless we do have a destination in that road. The first guys let us go, but the second set was quite adamant when they said if another group is going to stop us, they might most probably seize our vehicles for the night.
Any case, we went a bit further and stopped and was regrouping to decide what to do. We did hear some weird noises, much like a trumpeting elephant, but did not give much heed to it. While we were talking, another set of people in a Tempo Traveler were coming from the opposite direction. The very excited driver told us, go ahead, there is an 'ottayan' there. It's majestic. (Ottayans, literally 'the loners' are the outliers of the elephant society, who are quite aggressive; and they usually care about anything that they can trample on.) That gave us a pause and we decided to turn around for the night.
P.S.:- Next day though we woke early and drove in the same route; saw a few elephants, a pair of wild buffaloes, where one got separated from the other and gave a mighty run between our two vehicles. It was on our way back that we took a detour via Nagarahole, yet all we found there was just one pair of them wild elephants. They were small but were much more majestic than the ones we mercilessly parade during our festivals.
Frequent searches leading to this page:-
wayanad heritage museum, kerala tourism resorts, wayanad chembra Peak trek package, wayanad wildlife