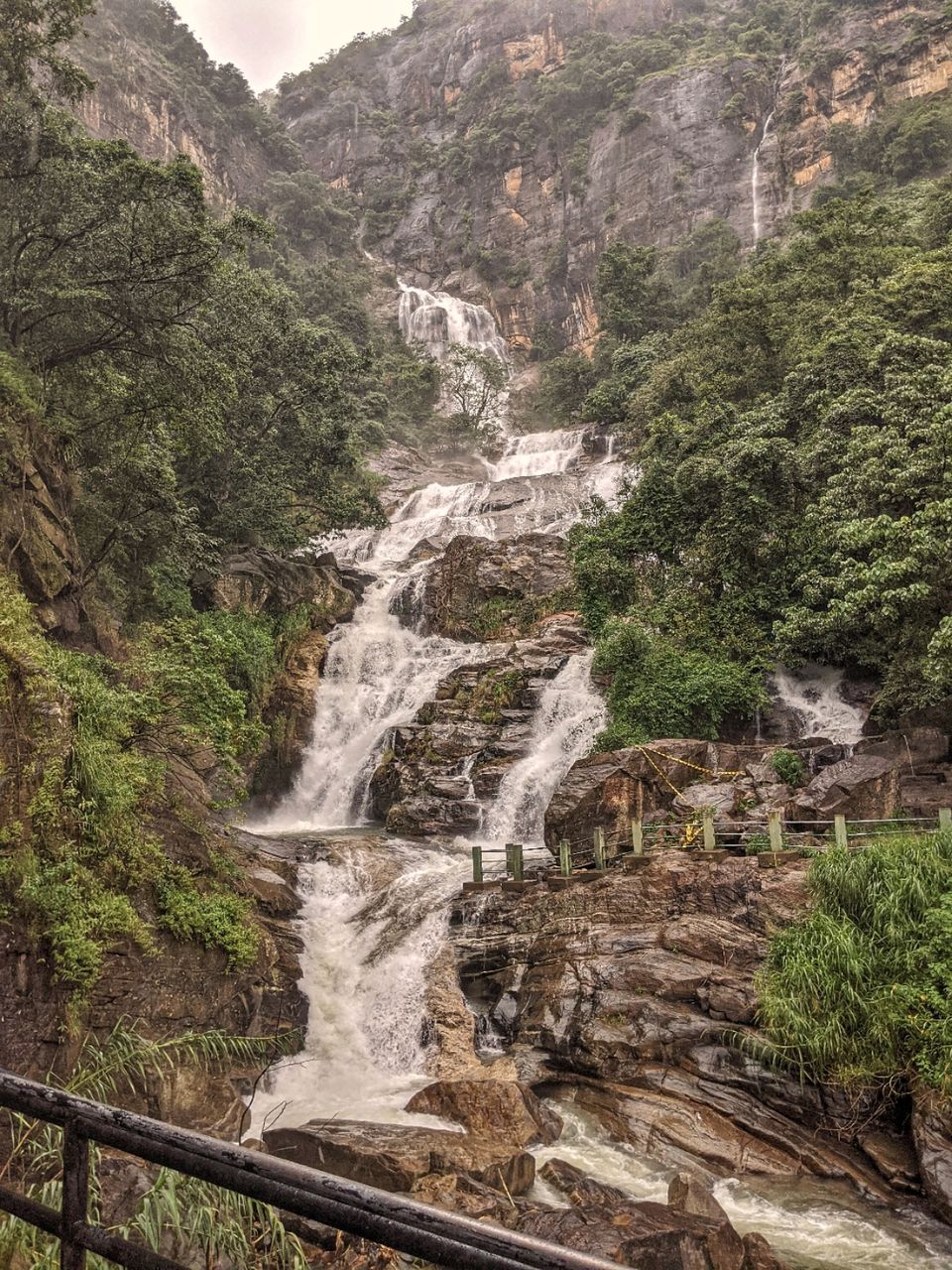 Next stop on our Srilanka trip was Ella. After a long yet fun train journey we reached the hill side town of Ella. It attracts a lot of tourists and has a fun carefree vibe about it. A lot of interesting places can be explored around Ella like the Nine Arches Bridges , Little Adams Peak , Ravanas cave, Ravana falls etc.
The SL trip was also about ticking off certain bucket list items like Ziplining.
We went ziplining at Ella in near zero visibility on one of the longest zip lines in South Asia, it stretches more than 1/2 km through the hills and above tea gardens and hits speeds upto 80kmph. Aptly named , the flying Ravana is a ton of fun for any adrenaline junkie.
We wanted to go to the Nine arches bridge but due to poor weather and visibility had to skip it.
On the way to our next stop to Weligama we saw the famous Ravana Falls.