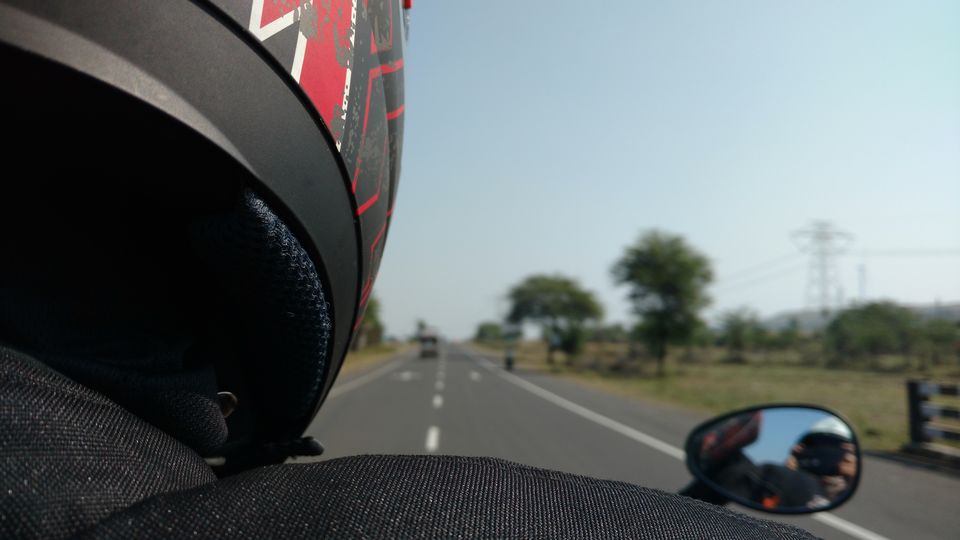 Mumbai to Aurangabad
Total Ride Time: 8 hours
We started at 5 a.m. from Nerul and decided to take the Kalyan-Malshej Ghat - Ahmednagar - Aurangabad route, which is very scenic in the ghat section. There are several eateries on the way and we just got lucky with good food wherever we stopped. We took the Ahmednagar bypass road to avoid the city traffic but it turned out to be a not so good decision as the bypass road is in terrible condition and should be avoided. We reached Aurangabad around 4 p.m. with a collective break of 3 hours (our bike had a minor issue near Alepatha but it was still a good time with village kids keeping us entertained and view of beautiful windmills laced landscape)
We got lucky with all our rest stops and chanced upon The Tourist's Home (Rs. 950 p.n. Non AC) just 2 minutes from the Aurangabad station. The hotel is spacious with friendly responsive staff and their kitchen serves decent food in the dining area.
We walked a bit around the hotel area towards Aurangabad railway station which has plenty of Rajasthani eateries and had freshly made warm masala milk, dal kachodi and moong dal halwa for dinner.
Ellora Caves - Daulatabad Fort - Bibi Ka Maqbara
Total Ride Time: 1-1.5 hours
We rode to Ellora the next day (Ellora is closed on Tuesdays) which is about 30 minutes from the city. There is parking available. We bought a informative book (Rs. 100) which helped us understand the caves better. We explored the Kailasa temple first which is the highlight of Ellora caves. Unfortunately the path which leads up to a viewing point on the top was closed so we did not get to see an ariel view of Kailasa. Nevertheless it is very charming with Hinduism and Buddhism influences.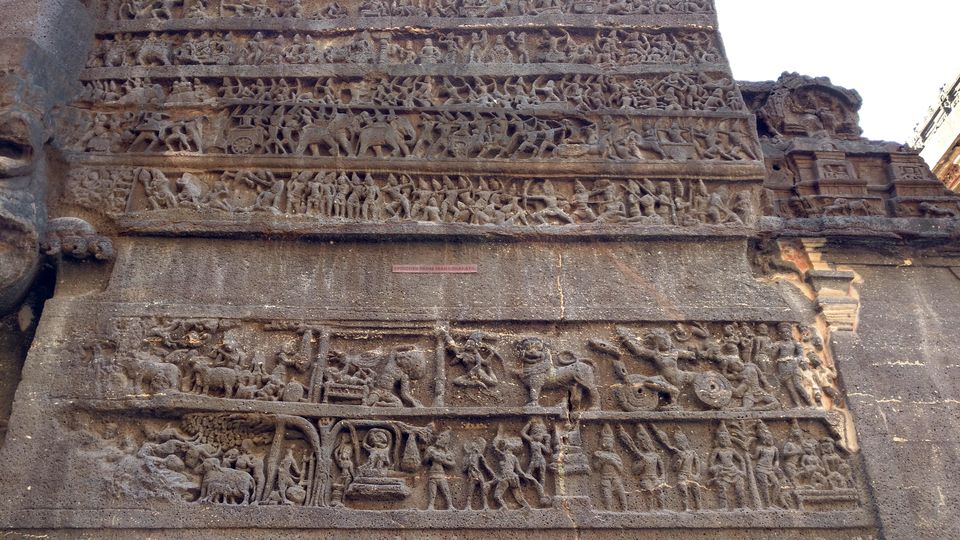 We ate a thali for lunch at the MTDC restaurant inside Ellora before heading to Daulatabad Fort around 3:30 pm. The walled fort is a climb and it is recommended to visit in the evening to view the sunset. We took around an easy hour to climb up and waited for the sunset before the ASI guy at the top started blowing his whistle at 5:15 pm indicating it was time for people to start descending.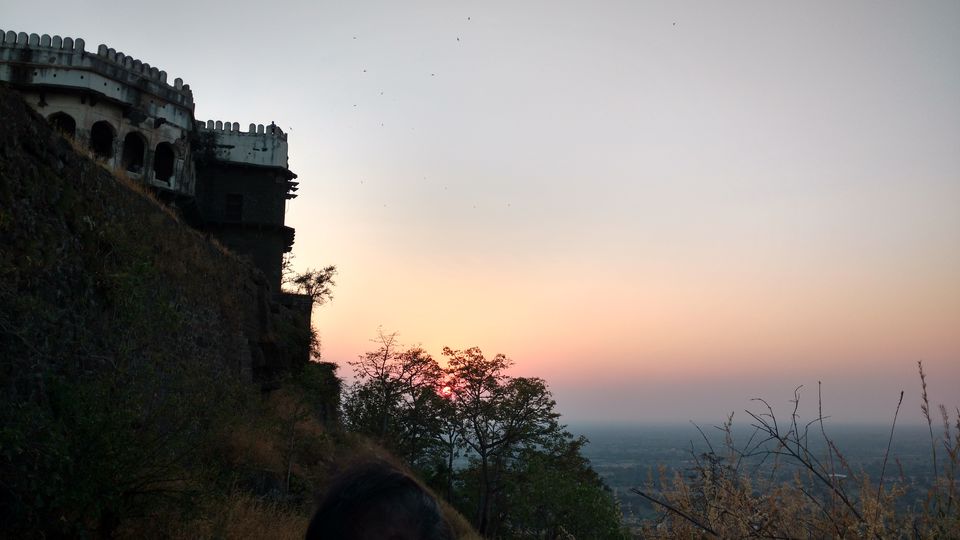 After Daulatabad Fort we headed towards Bibi Ka Maqbara and on the way, were trying to locate either a mispronounced or misspelled bike store called Jain or Zen for bike oil. This search led us to the bylanes of old Aurangabad which is laced with amazing smelling eateries reminiscing the Moghul era. Could not resist the temptation so we stopped by Ismail restaurant to eat some roti naan and lachha paratha with chicken masala and some khoya jalebi from a nearby sweet shop. One can see plenty of tandoor shops selling yellow colored paav shaped roti, which is Irani naan basically. We also found the 'Zen pronounced as Jain' bike store. Anyway, Buddhist or Jain, this search for the bike store gave us a glimpse of the Islamic era of Aurangabad.
Aurangabad - Ajanta Caves - Aurangabad
Total Ride Time: 4-5 hours
Day 2, we rode to Ajanta which is about 105 KMs from the city. We reached Ajanta around 11:30 AM. All the vehicles are allowed only till Ajnata T junction, caves are around 4 KMs from there and can only be reached by state shuttle buses . Due to the holidays there was bit of a crowd so we strategically decided to skip the crowded looking caves and did not follow a sequence. Cave 26 was my favorite with the reclining Maha Nirvana posed Buddha. Life should be like that - a series of Maha Nirvanas. :)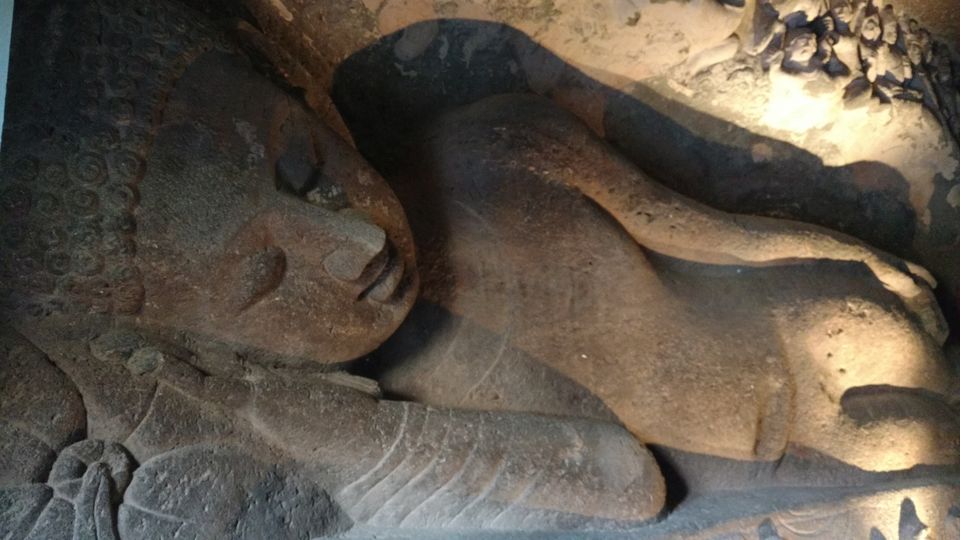 Cave 8 and 9 leads to another pathway through a bridge but we skipped that as we were getting late and wanted to reach the hotel before end of day light (although that did not happen!)
Aurangabad - Lonar Crater Lake - Aurangabad
Possible Total Ride Time: 5 hours
We decided to take the public transport to Lonar but this turned out to be more expensive and time consuming than riding there. The CIDCO bus stop was about 7 kms away from our hotel and we took share auto (Rs. 30 pp) to reach the bus stand. We had to wait for the direct bus to Lonar so rather than waiting, we decided to take the 6 a.m. direct bus to Sultanpur (Rs. 210 pp) and then took a share tempo (Rs.15 pp) to Lonar. The 4 hour bus ride to Sultanpur is pretty smooth and the share tempo ride represented the Indian diversity in all its glory. Around 20 people of all ages, communities, genders, religions and economic levels squeezed into the 10 seater tempo. What a fun ride!
We reached in 15-20 minutes to the Lonar bus stand. From there it was a 30 minute walk to the Gomukh Temple which is one of the viewing points of the Lake. This temple architecture has beautiful character with a public bath area made of stones. We took the steep steps from the temple that leads down to a trail of around 20-25 minutes to the lake. The lake is emerald green and mysterious. It is the only known hyper velocity impact crater in basaltic rock anywhere on Earth. There are some 10+ temples around the lake (some are only ruins) and if you have the time, do circumambulate the lake. We spent around an hour and half around the lake and then climbed back to a viewing tower which gives a great view of the lake! We walked back to the Lonar bus stand (passed the MTDC Resort on this route) as we wanted to take the 2:30 p.m. bus back to Aurangabad. The bus arrived and was so packed that we had no chance to enter. We decided to take the same route back and so took the 'India's diversity in a tempo' ride back to Sultanpur and then a 3 p.m. bus which reached Aurangabad at around 7 p.m.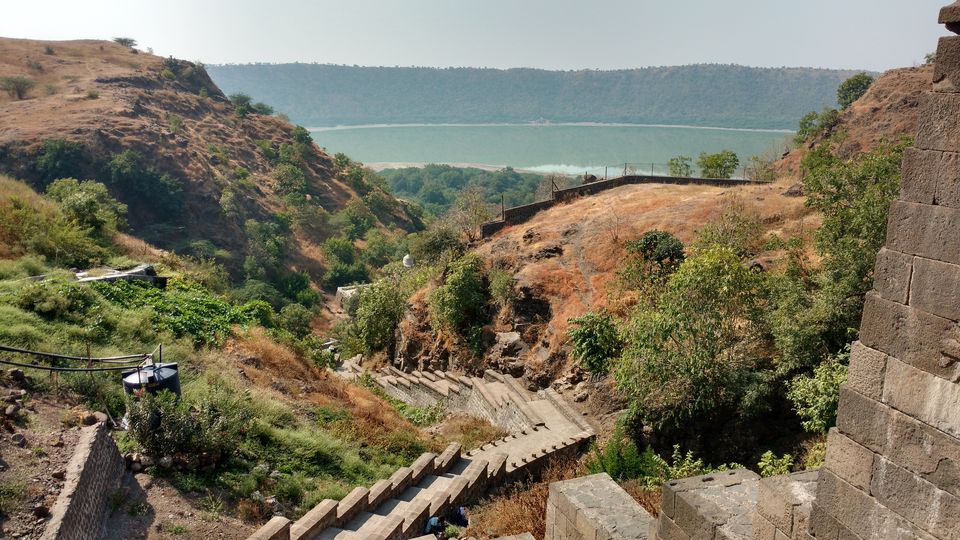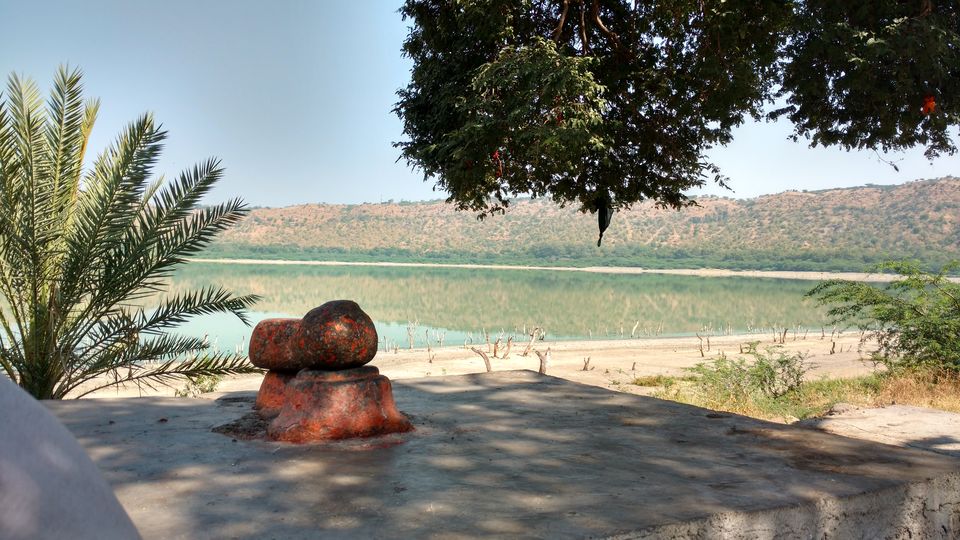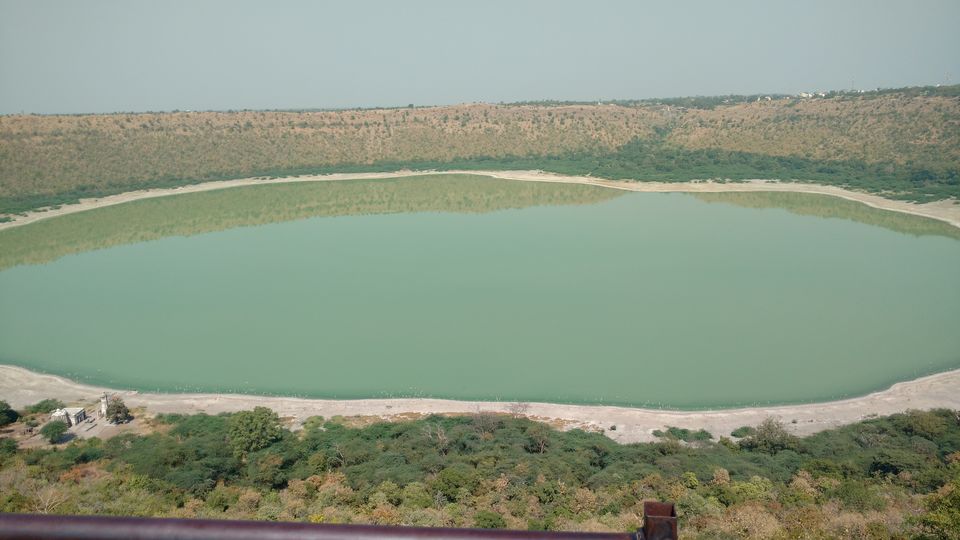 If you are in Aurangabad, do not miss a visit to Lonar lake - it is worthwhile! If you have only 2 days in Aurangabad, you could try doing Ajanta and Ellora in a day and then Lonar the next day.
Aurangabad to Mumbai
Total Ride Time: 8 hours
We started at 7 a.m. for Mumbai and took the same Malshej ghat route back. We did avoid the Bypass road this time around and reached Mumbai at 4 pm with a total of 1 hour rest time.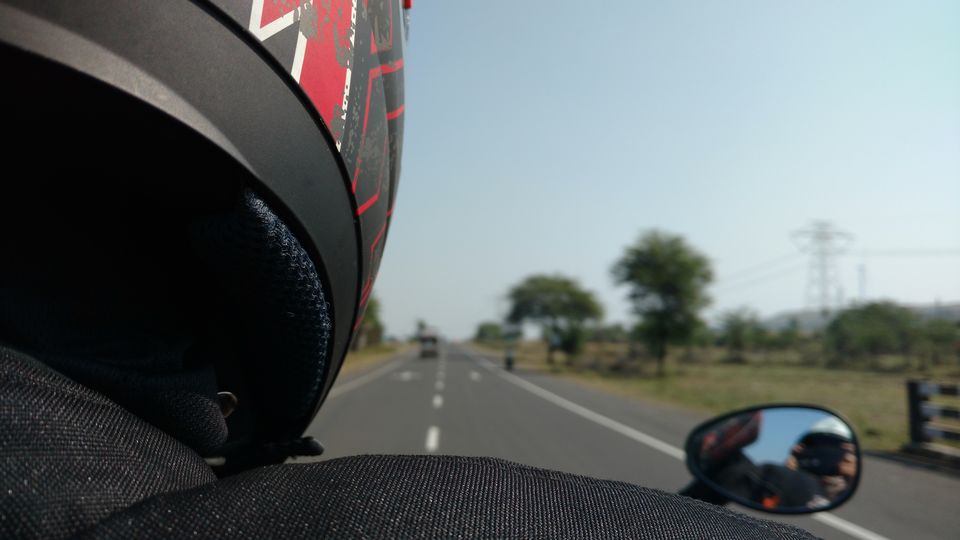 Road Conditions (Nov-2018):
1. Kalyan - Ahmednagar highway is 2 lane but is in excellent condition, except few very small stretches where some construction work was going on. Upon approaching Ahmednagar you will see the board of the bypass road, which meets Pune-Aurangabad highway. This is basically to avoid the city traffic. But the bypass should be avoided at any rate, as most part of it was nothing but crushed stones & dirt and that also not leveled.
2. Ahmednagar-Aurangabad is basically Pune-Aurangabad highway and is 4 lane and is in good condition.
3. Aurangabad - Ellora road is again 2 lane but is in excellent condition.
4. Aurangabad - Ajanta road is a 2 lane road and as the work to convert it into 4 lane is going on, there are plenty of bad patches.
5. Aurangabad - Jalna - Lonar is a state highway which is 4 lane till Jalna and 2 lane after that, roads are in decent condition overall. Also there are more than one way to reach Lonar from Jalna, the state buses take longer routes usually, if you take your own vehicle you can reduce 15-20 KMs one way.
What would we do differently?
- Avoid the Bypass Road in Ahmednagar
- Take the public transport to Ajanta (a rest day for the rider) and instead ride to Lonar
- Spend more time (atleast one full evening) riding or walking around exploring Aurangabad mostly for its local cuisine and sights.