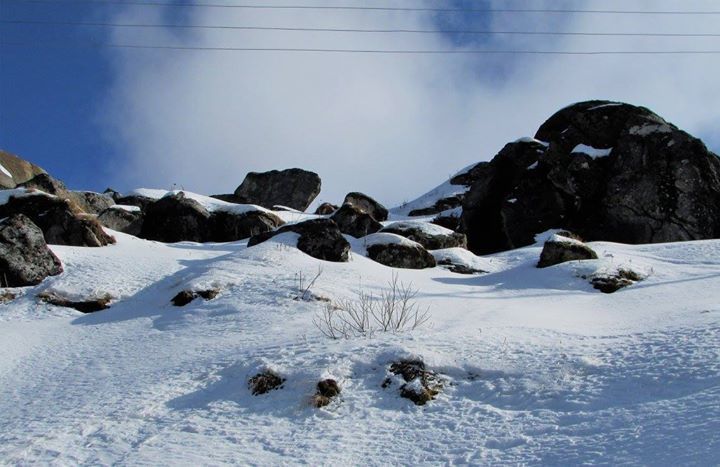 Itinerary:
Day 1: NJP/ Bagdogra-Singtam-Gangtok
Day 2: Saramsa Garden-Rumtek Monastery-Banjhakri Falls and Park- M.G. Marg- Deorali Bazar- Namgyal Institute of Tibetology-Do Drul Chorten
Day 3: Tashi view point- Tsomgo Lake (Changu lake)- Nathula- Baba Mandir
Day 4: Back to NJP
Sikkim, as we know, is a landlocked state, with the capital being Gangtok. I have been to Gangtok previously but never had the chance to take a trip. Although for me it was a weekend getaway, this can very well be a relaxing short break too. (We did not follow the above itinerary as we went from Ravangla, the above is a generalised one; ours presented as a 2 days trip).
So on the way to Gangtok, the first to be visited is Rumtek Monastery. It is said to be one of the oldest monasteries in Sikkim. It has a large campus along with a training institute. Its more of like Tibetan residential school and the dress code is of lamas. As for the location, the car will leave you at the gate wherefrom you need to walk-on uphill along the prayer wheels. There are quite a few articraft shops in between with merchandise of affordable price.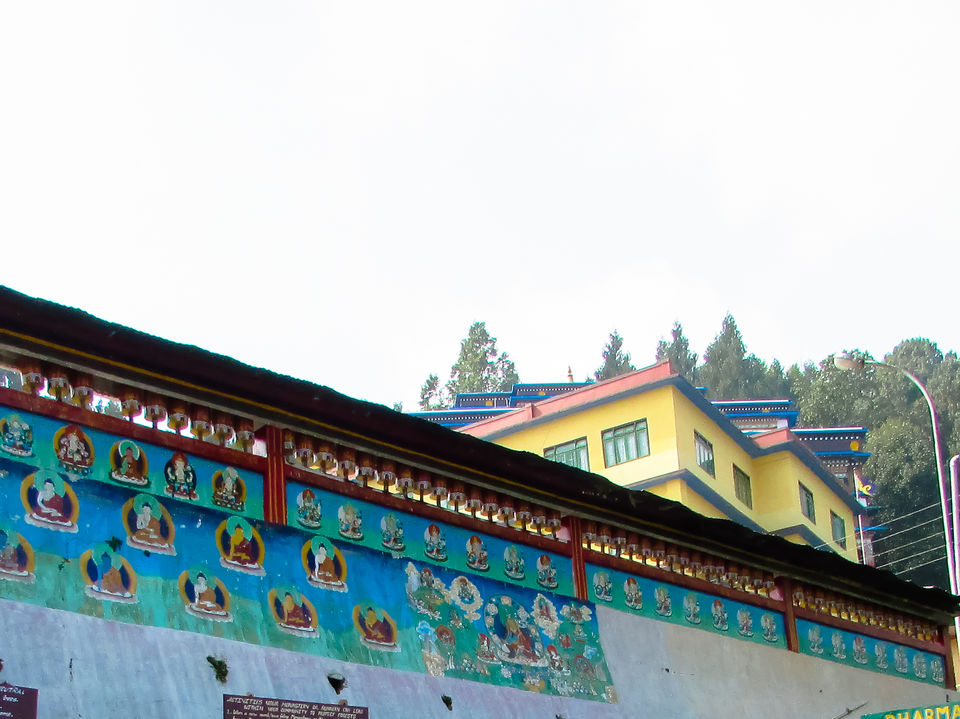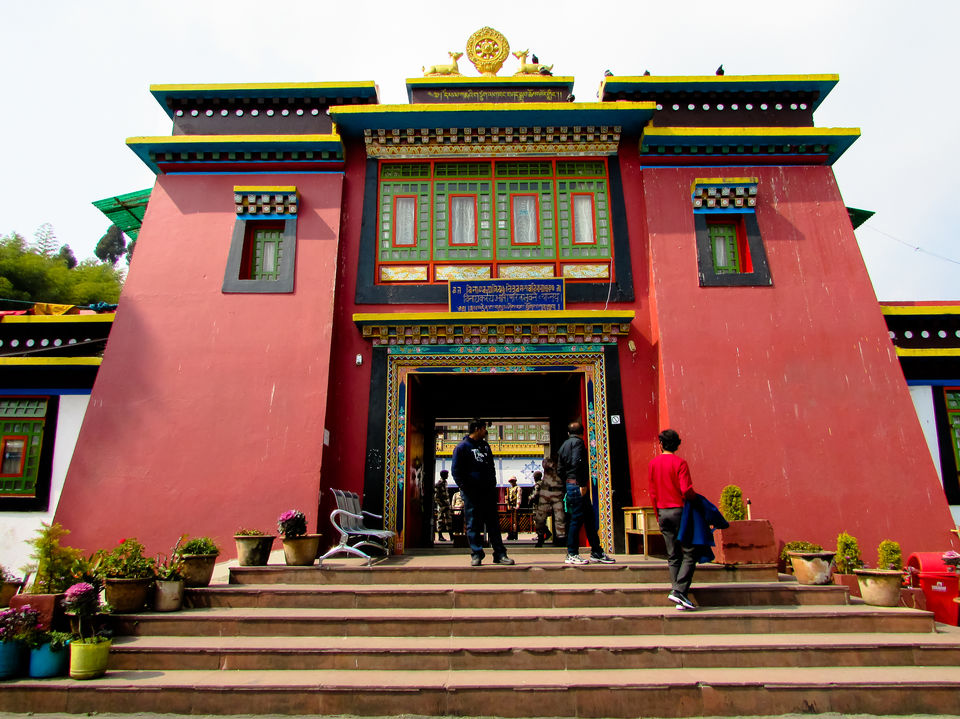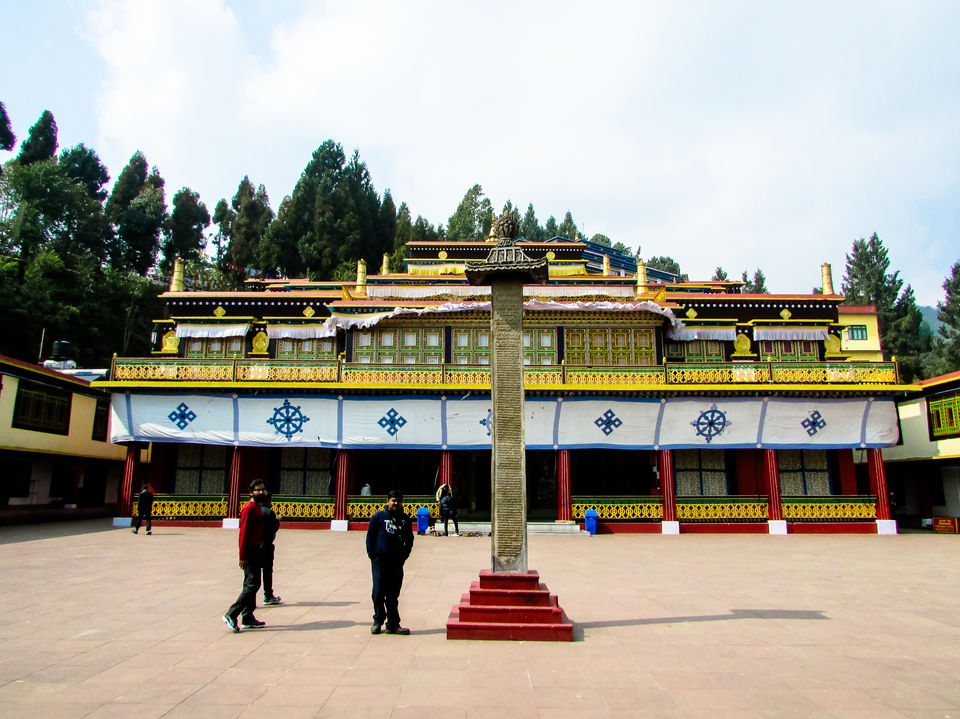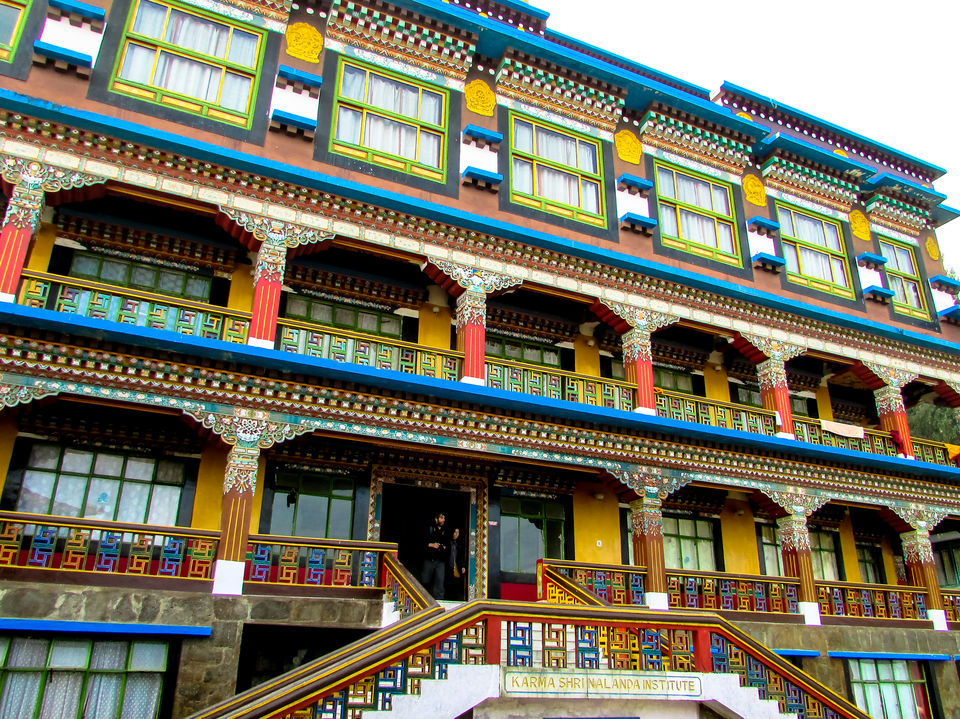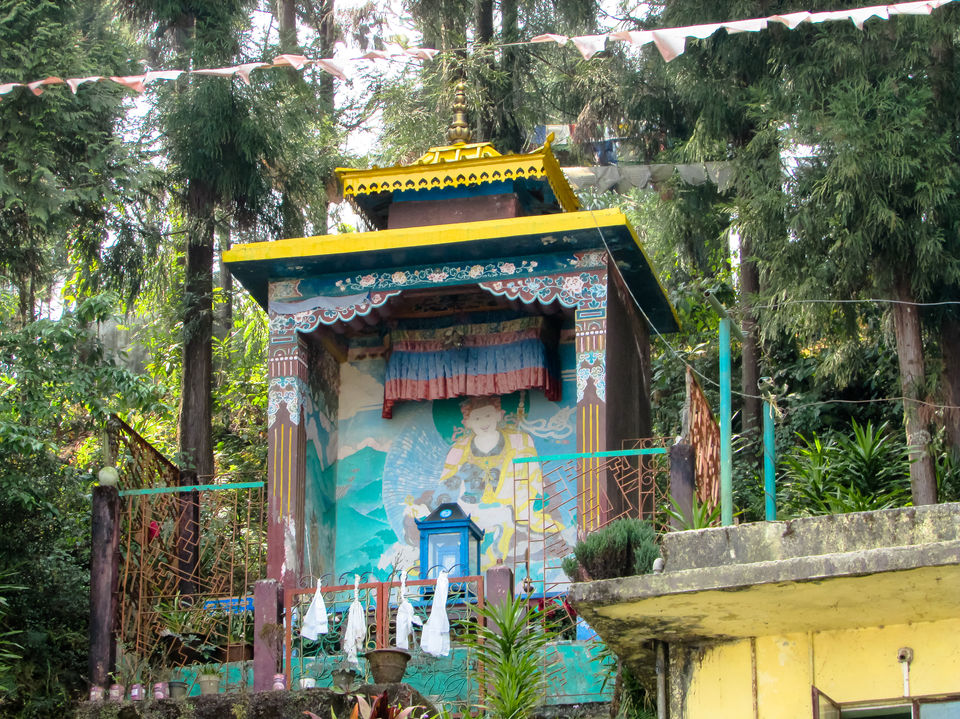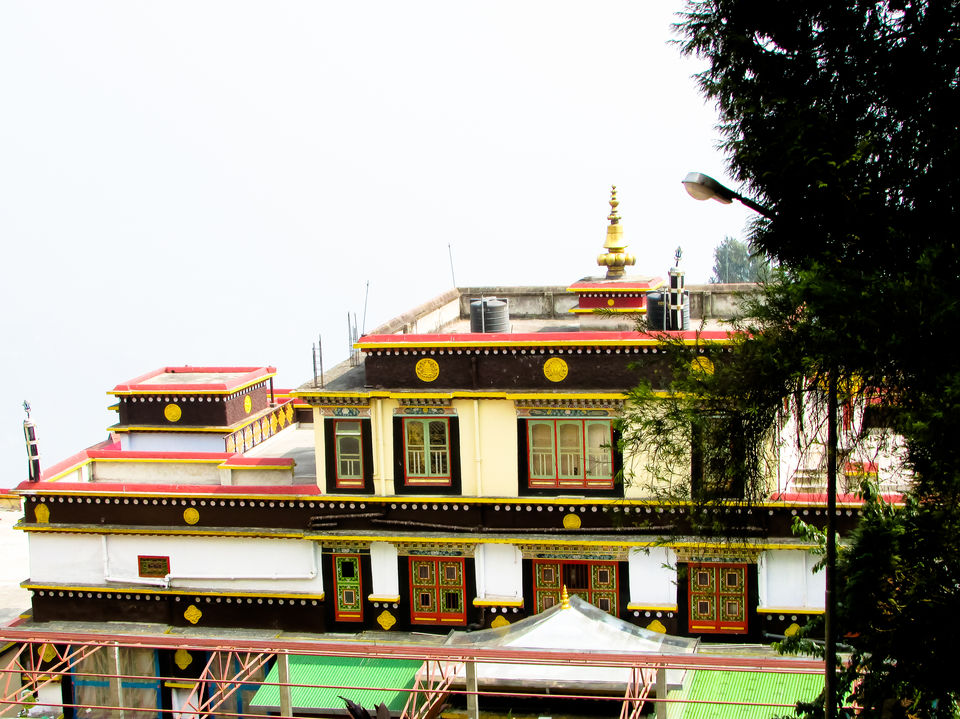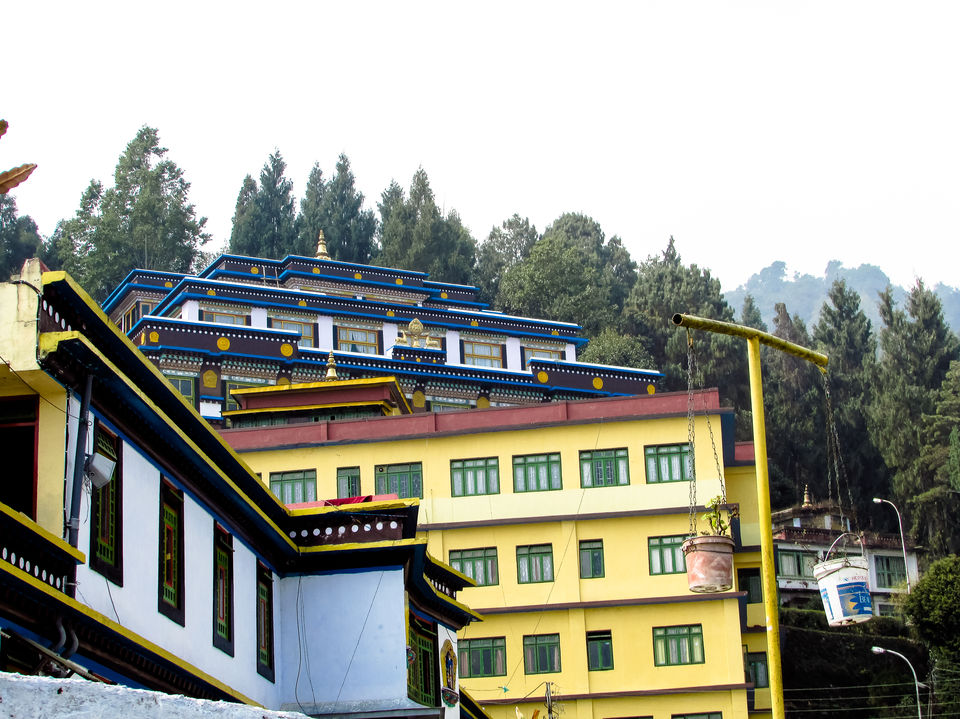 Saramsa garden is towards Pakyong and is a well maintained park. It is a perfect example of gardening. Many garden sculptures are made out of different vegetables; all-in-all a nature themed park. It also holds a convention centre and cafeteria. The is also a showcasing of vegetables from all four districts of Sikkim. It opens at 10am.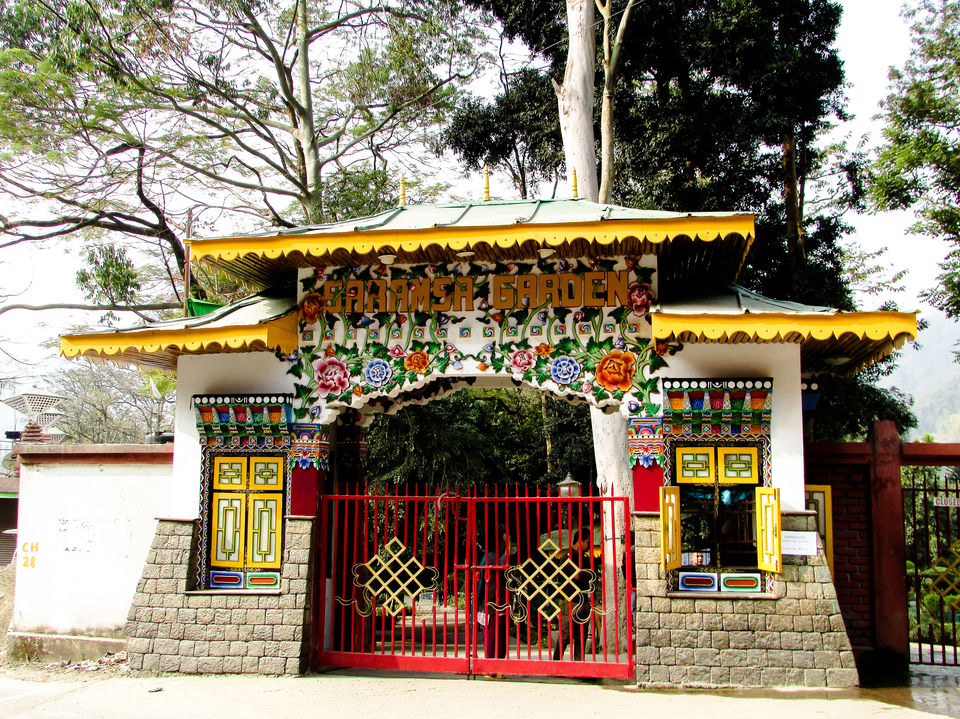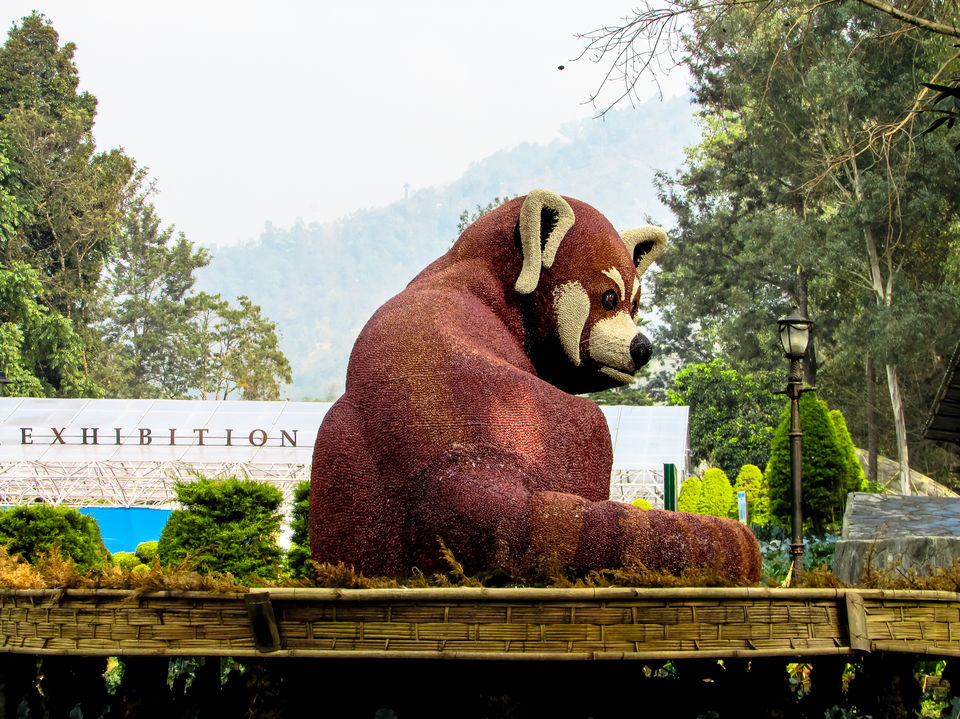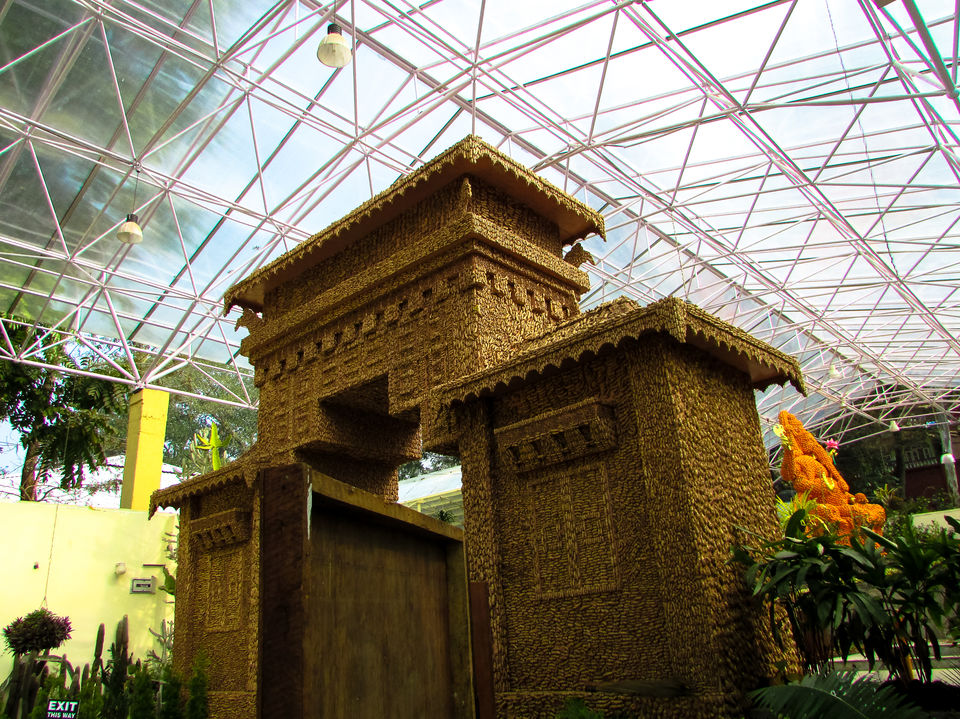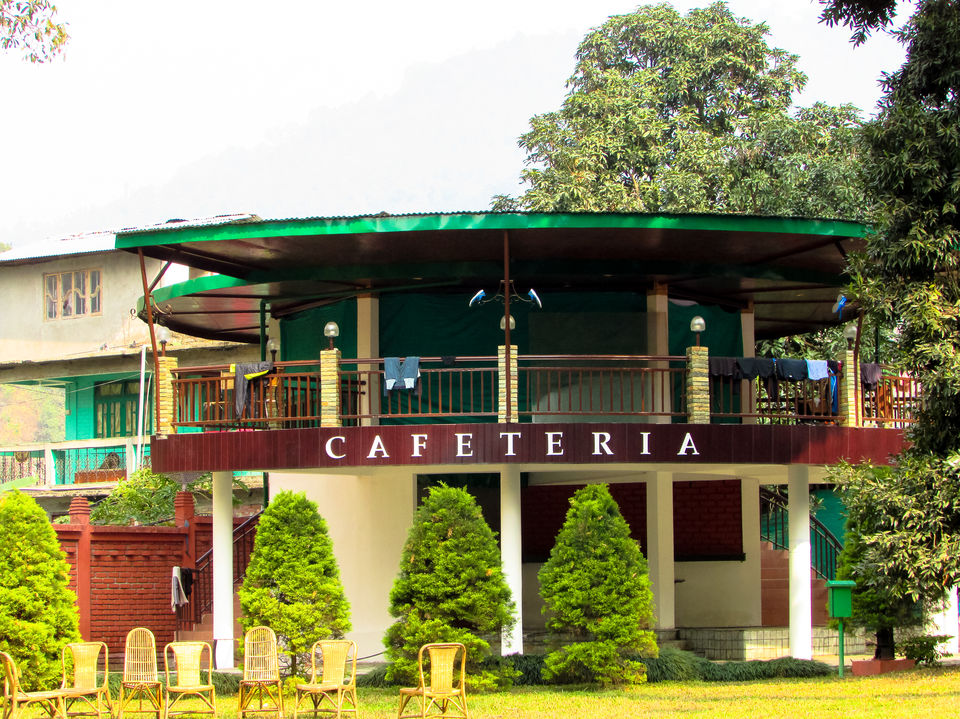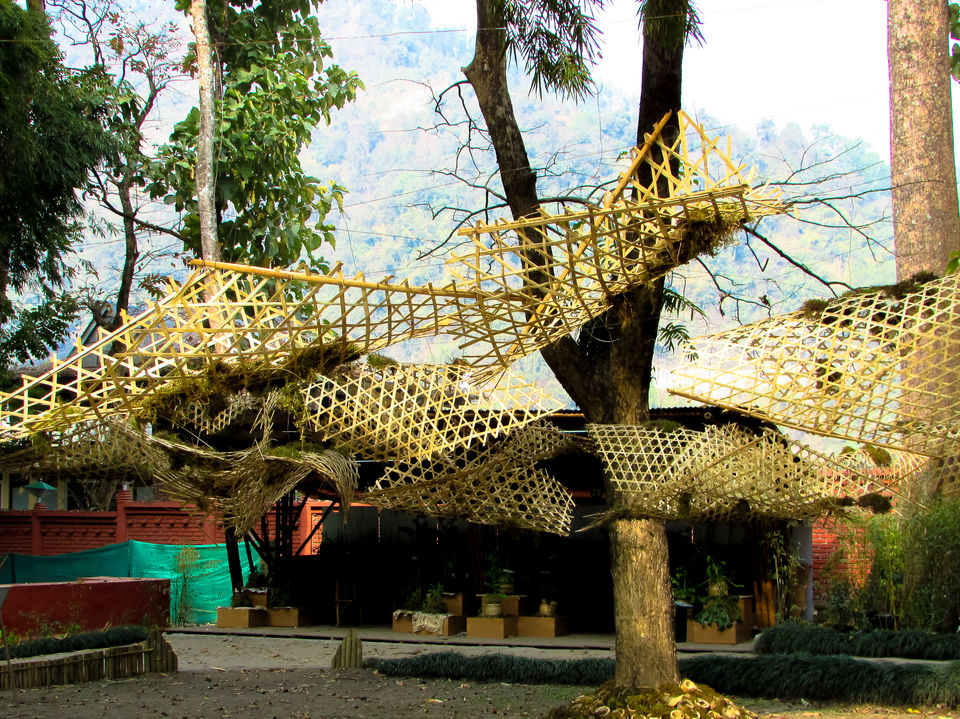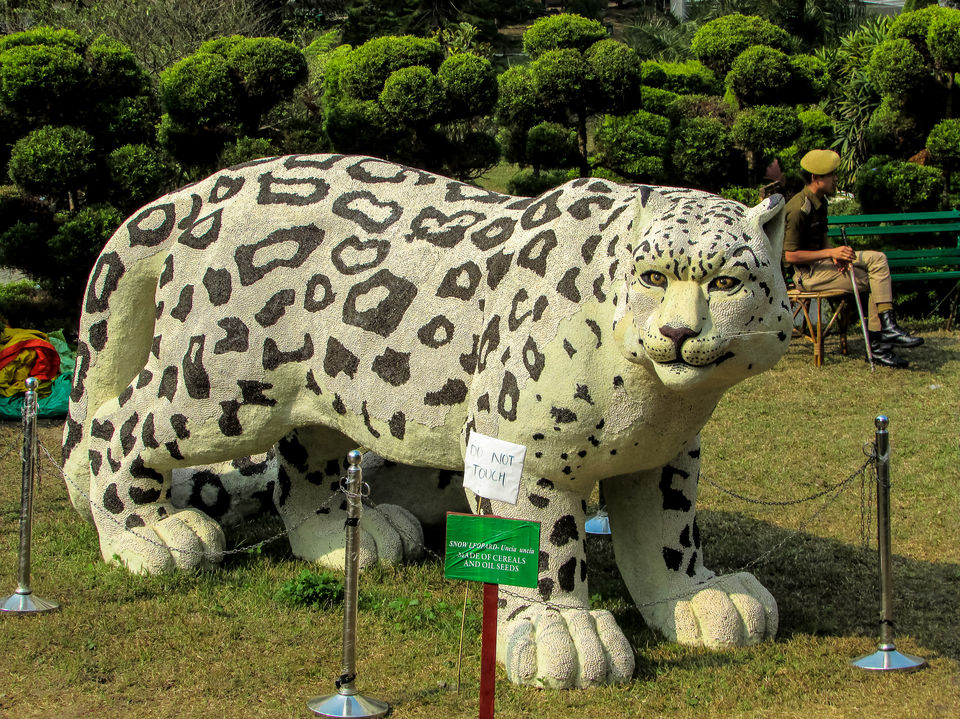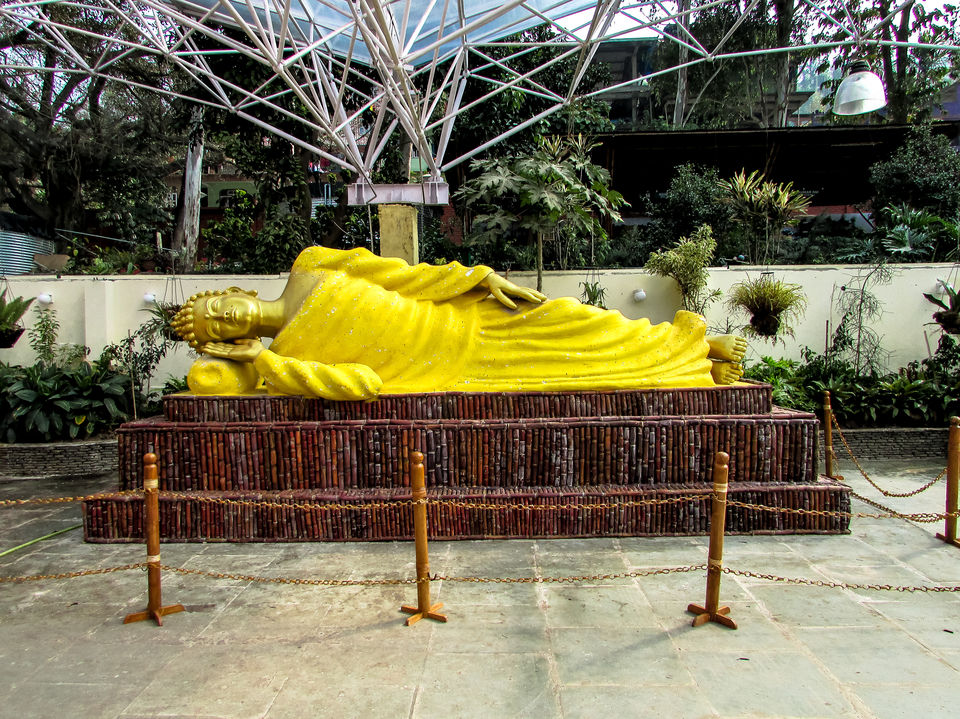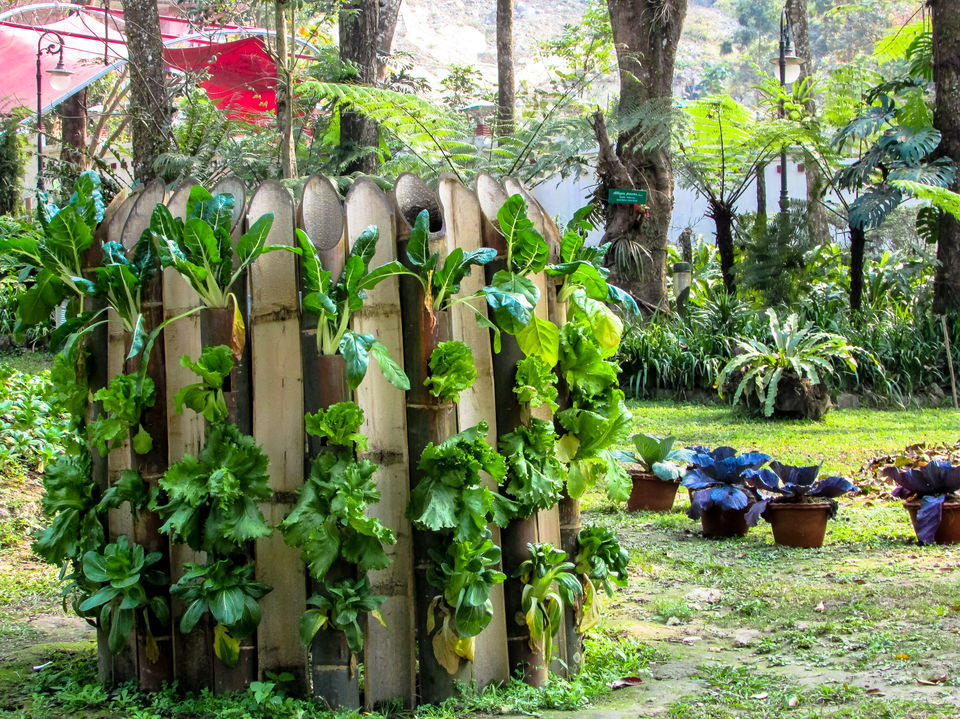 Next stop was Banjhakri Falls and park. Its a little detour from the Gangtok main road. This park is purely dedicated to conservation of energy and nature. A micro hydel plant is set up here and lots of solar panels are here exemplifying the energy conservation.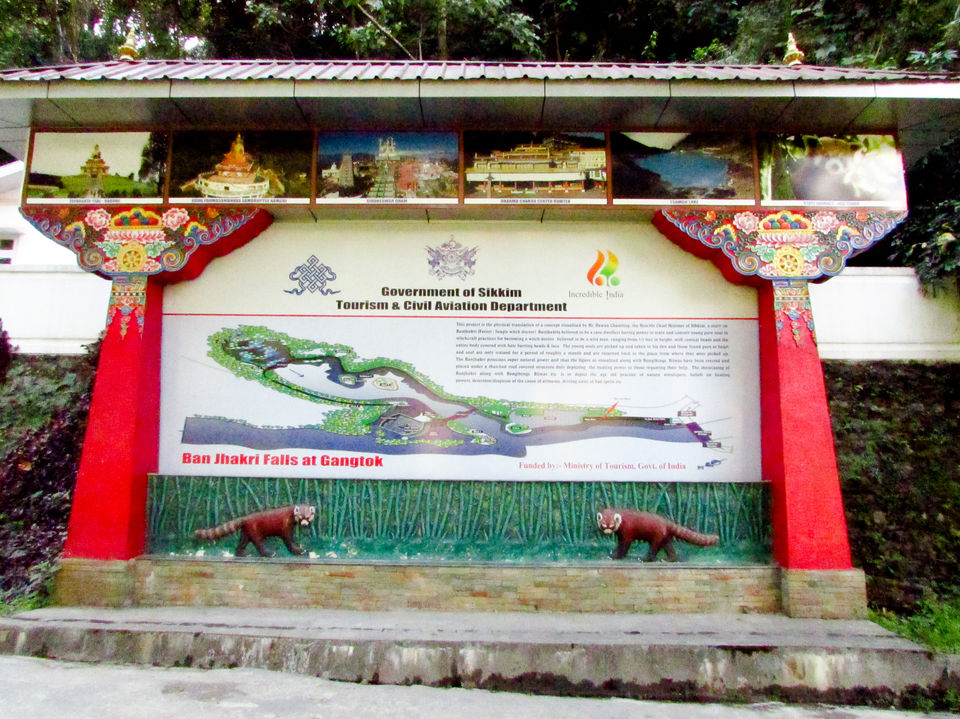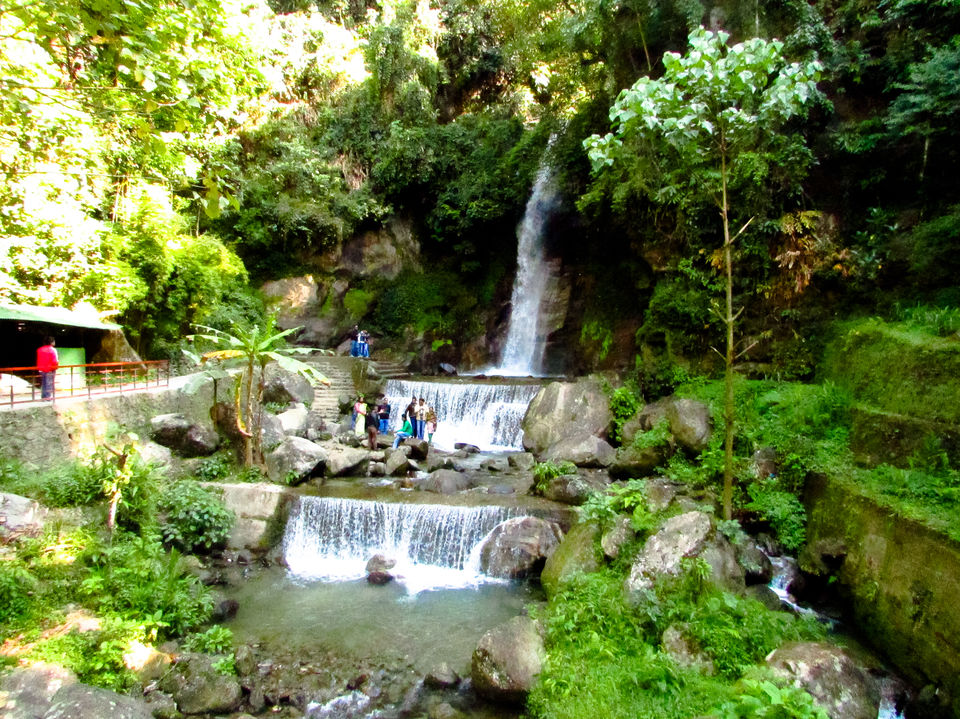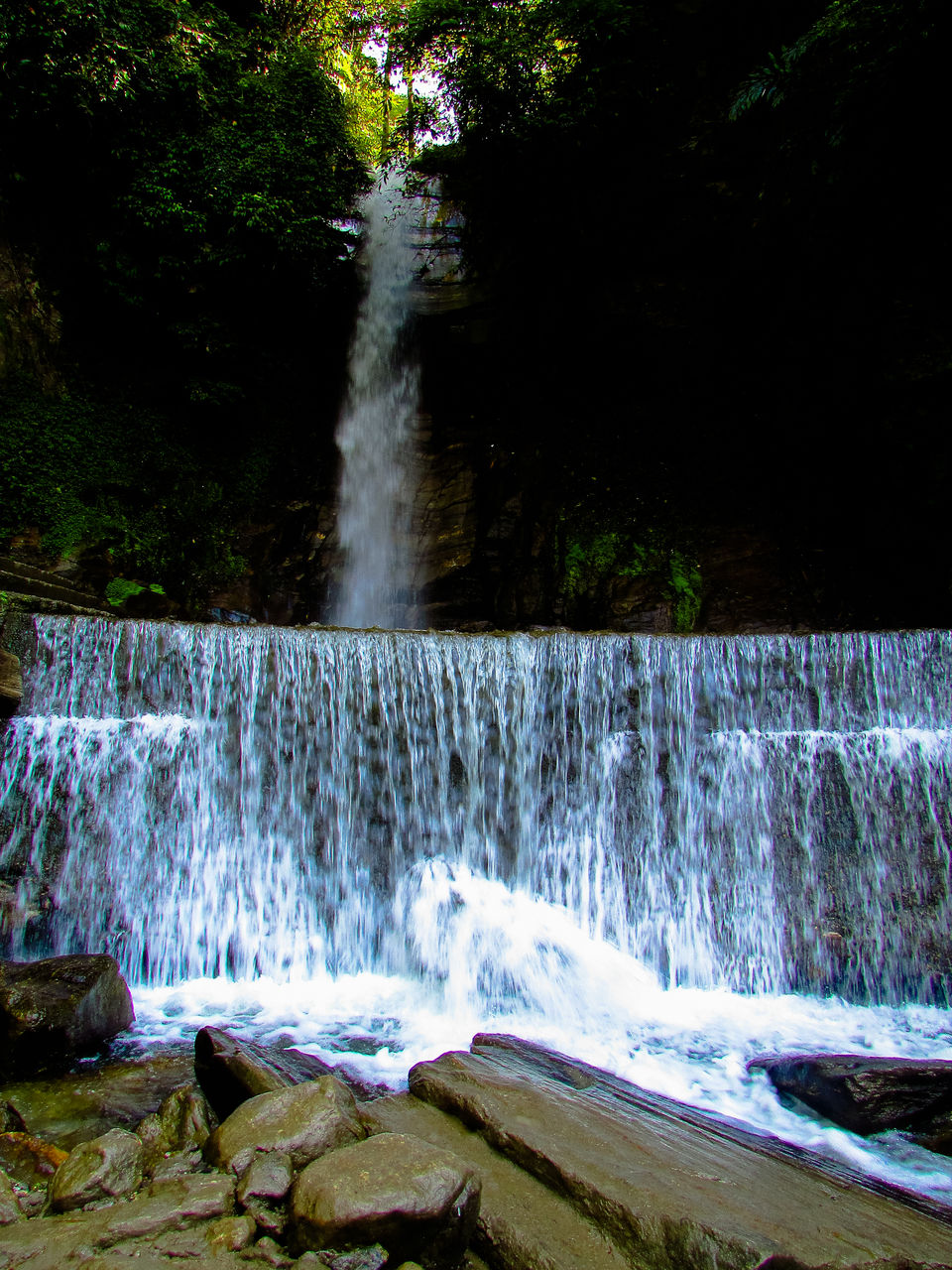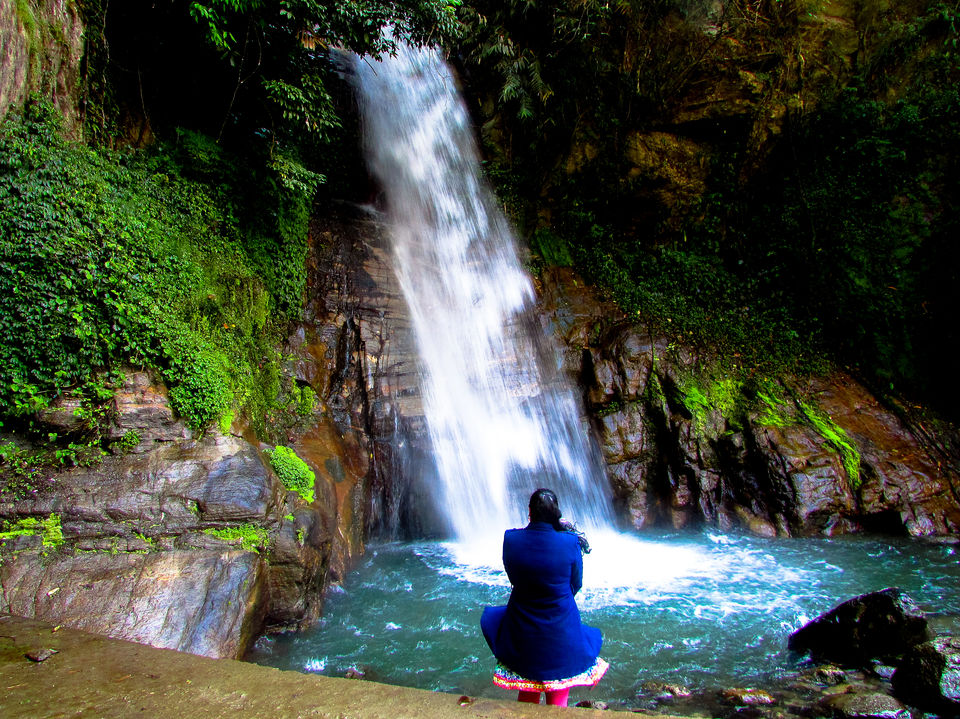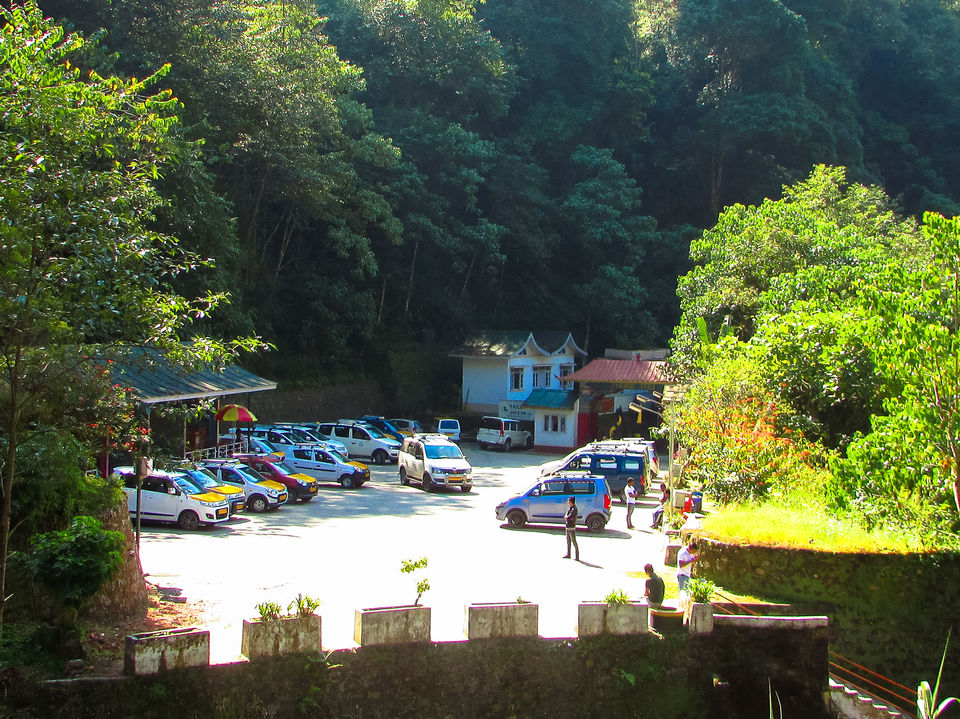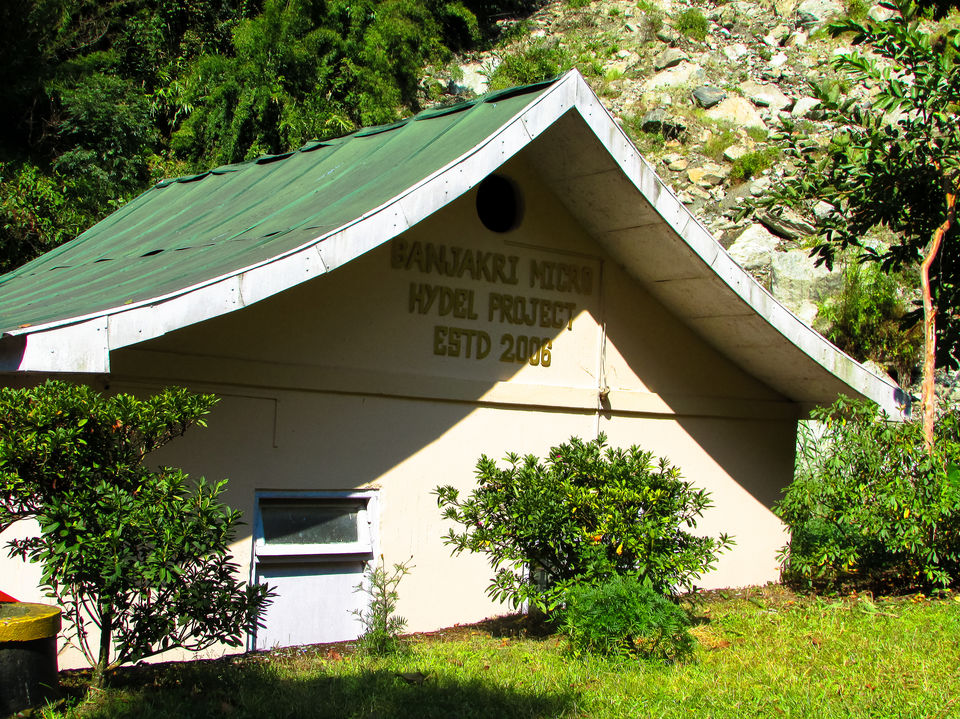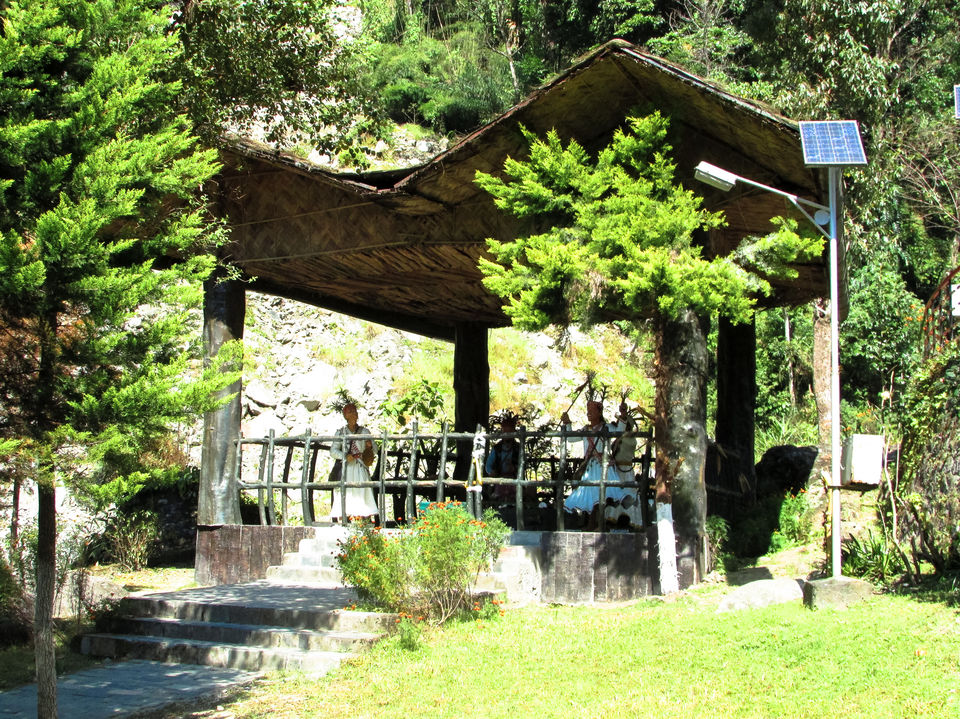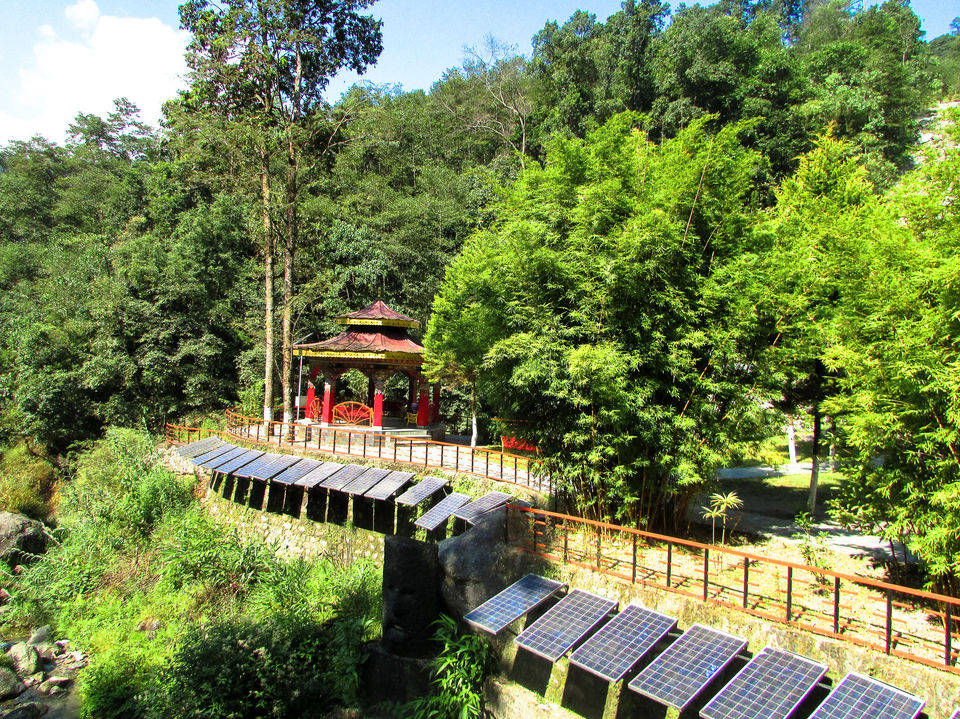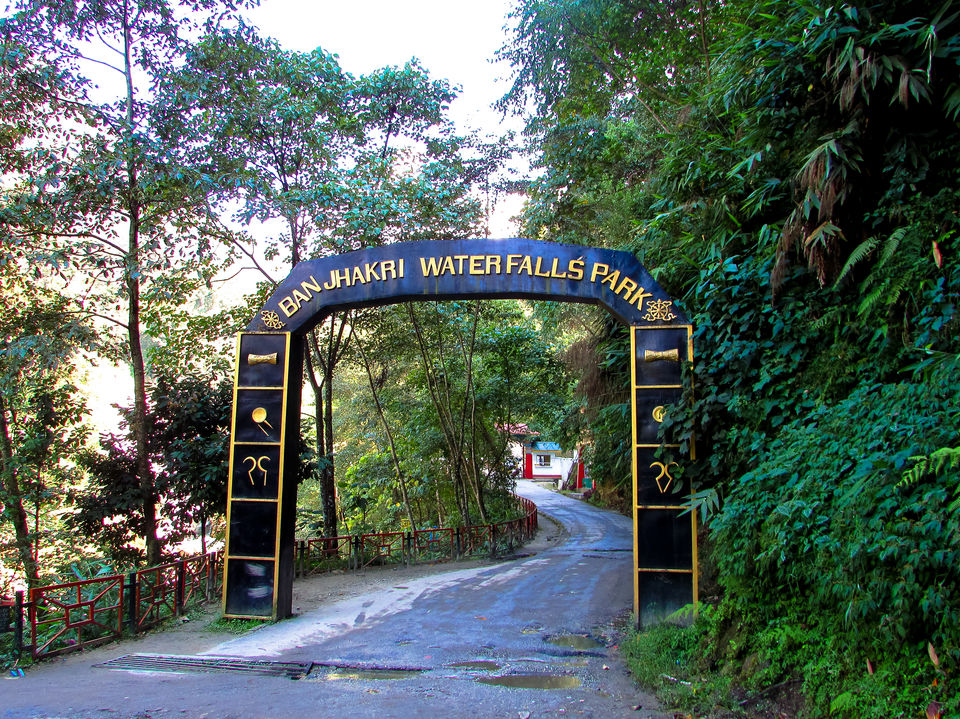 Next we reached the M.G. Marg where we had our lunch and a little walking will take us to the Deorali ropeway; just have to walk straightaway from M.G. Marg. Here is the ropeway which would charge you for a to and fro trip.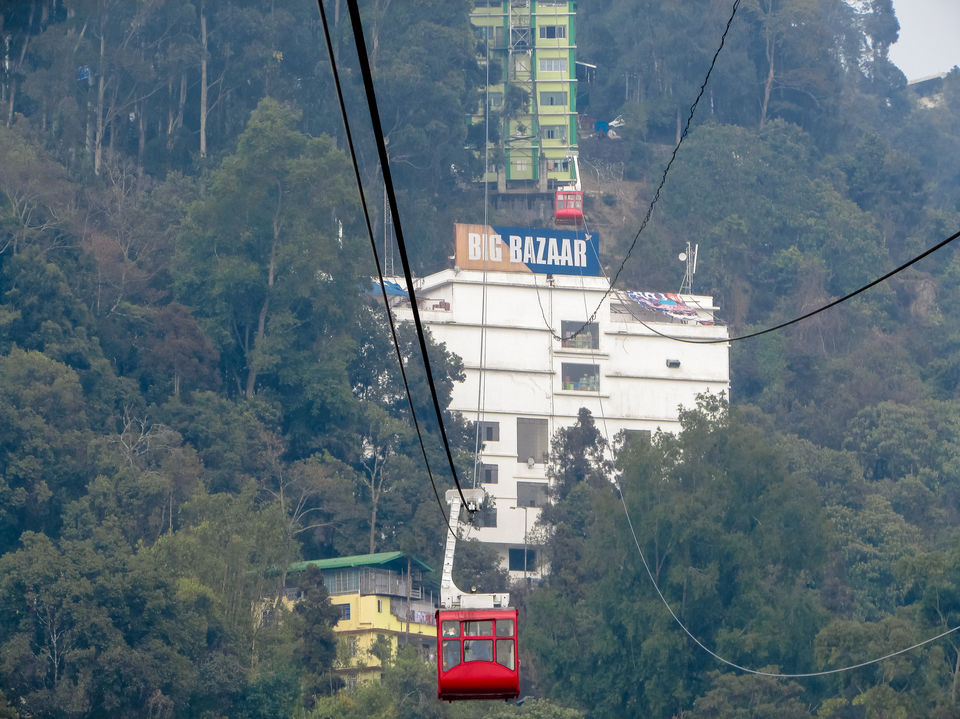 Another local site seeing includes the Namgyal Institute of Tibetology and Do Drul chorten. The former is a centre of tibetan culture and you would find samples of coins, scriptures etc; the later is a relic stupa. Both are on the same way, the car will drop you at the base and you have to walk uphill. The hillock gets steeper nearing Do Drul chorten.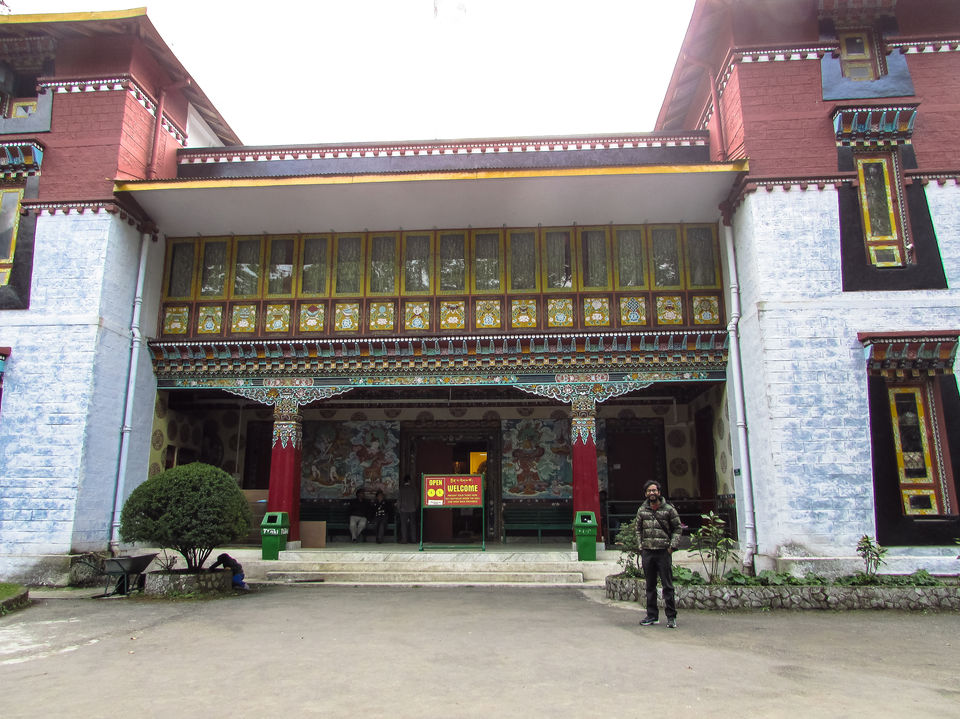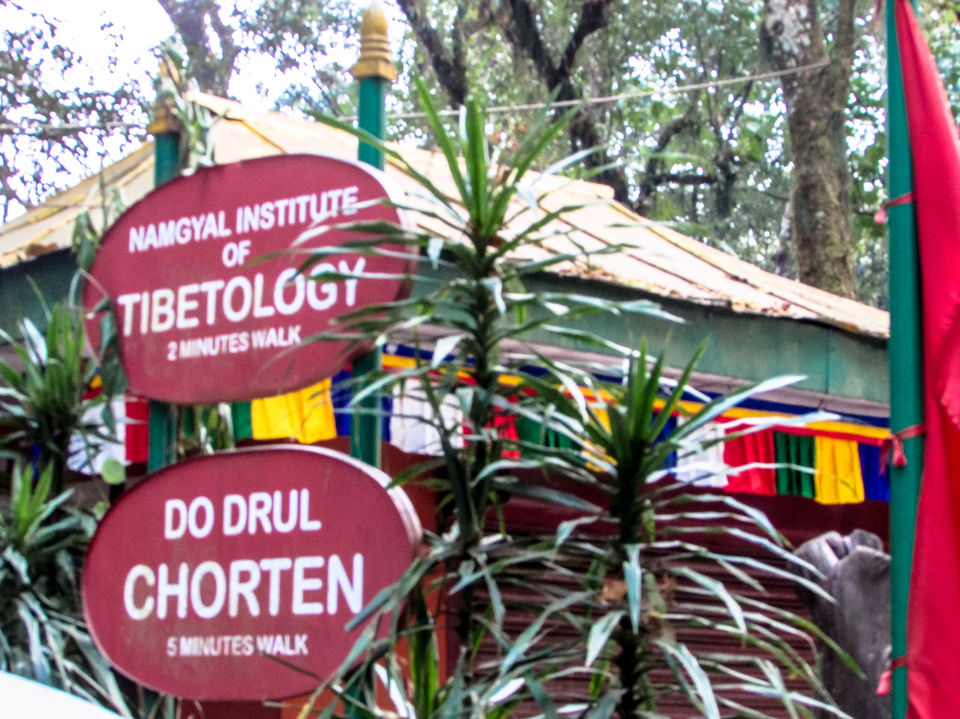 The evening could be well spent in the M. G. Marg. Unlike other parts of Sikkim, M. G. Marg is a busy one even in the evening.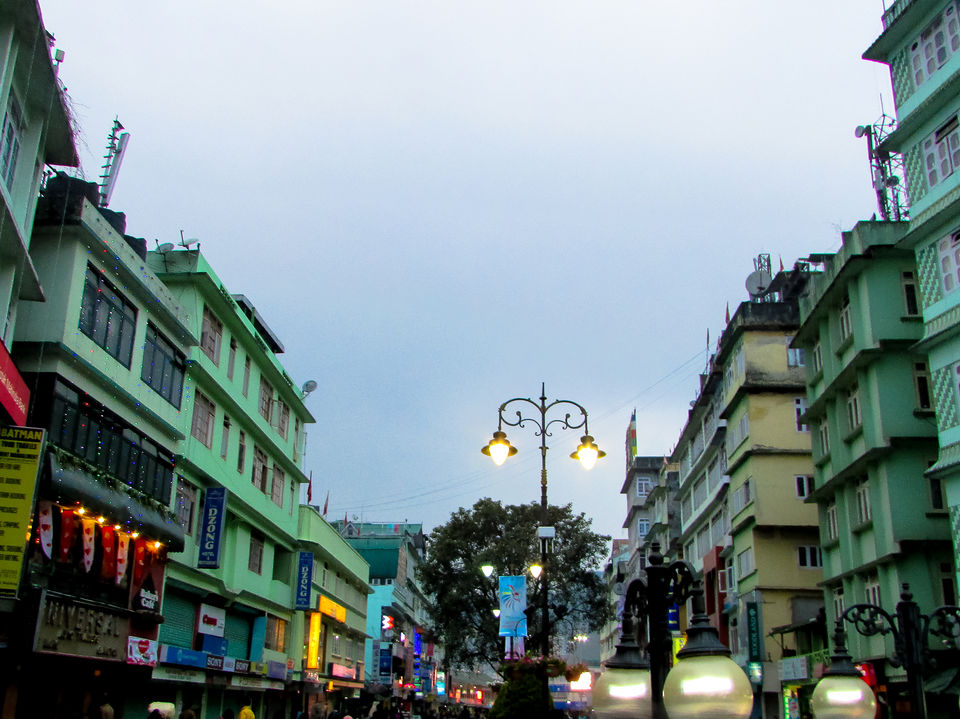 Second day was pre-dedicated to Nathula; you need to make the pass for visiting Nathula, that would need two passport size photos and INR400.
On the way to Nathula, tashi view point is known for sunrise. We missed the sunrise but it is worth visiting. It has a shop tower above which there is a resting area from where the view of the valley is resplendent. The Kanchenjunga range is visible here provided the day is not cloudy which was in our case.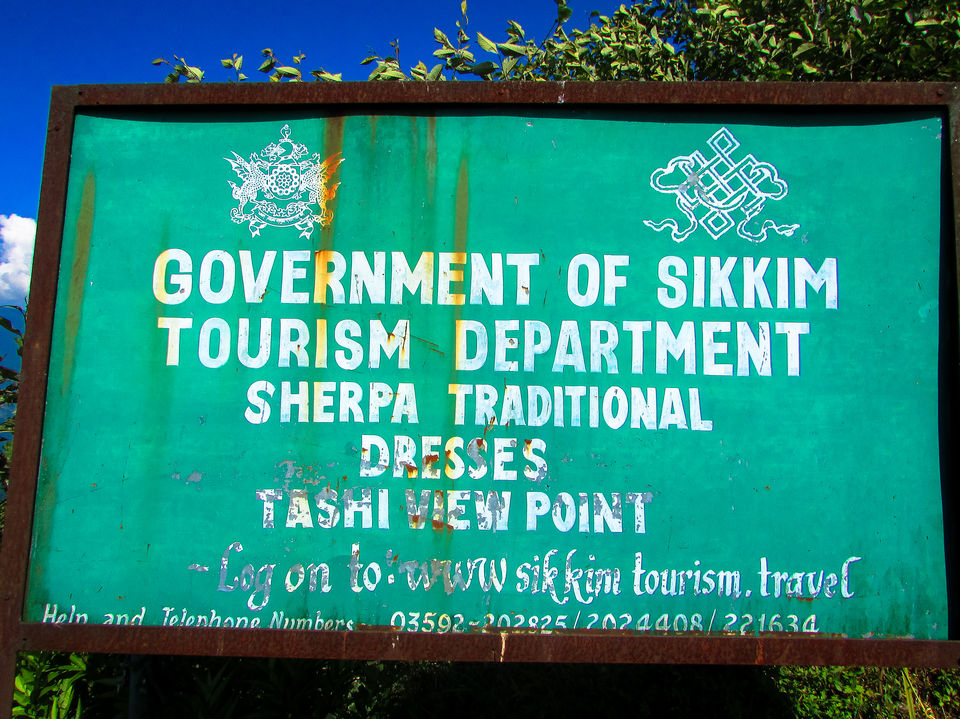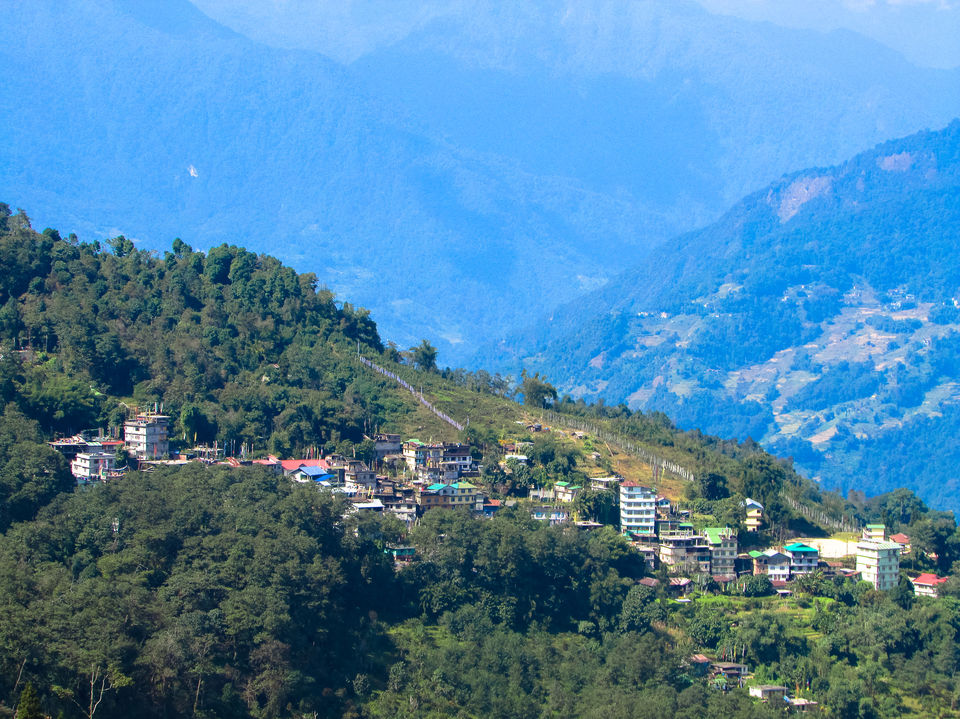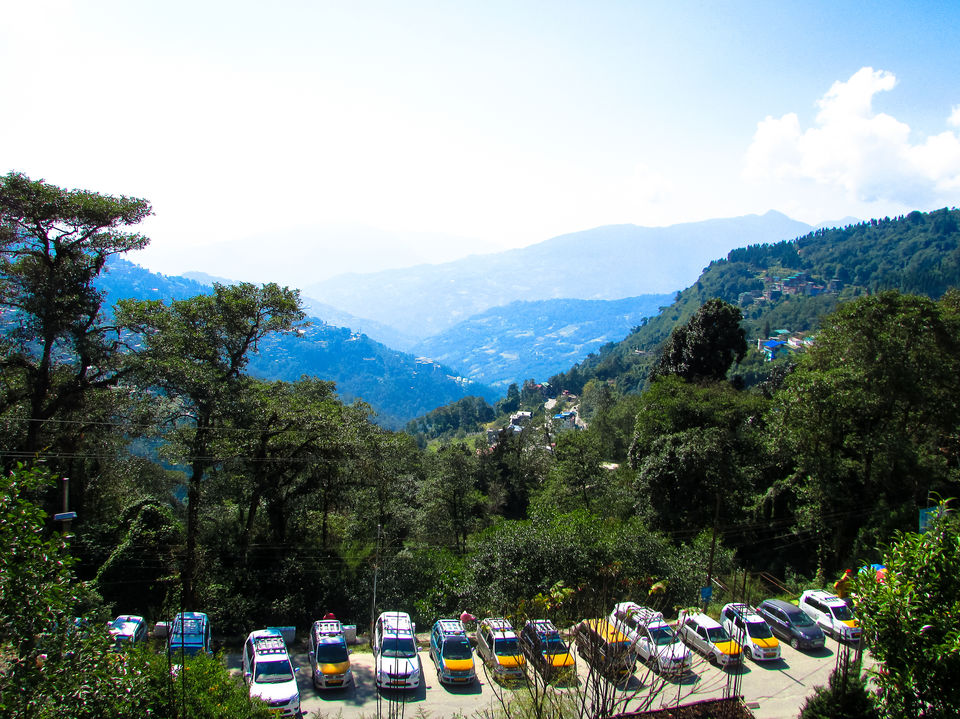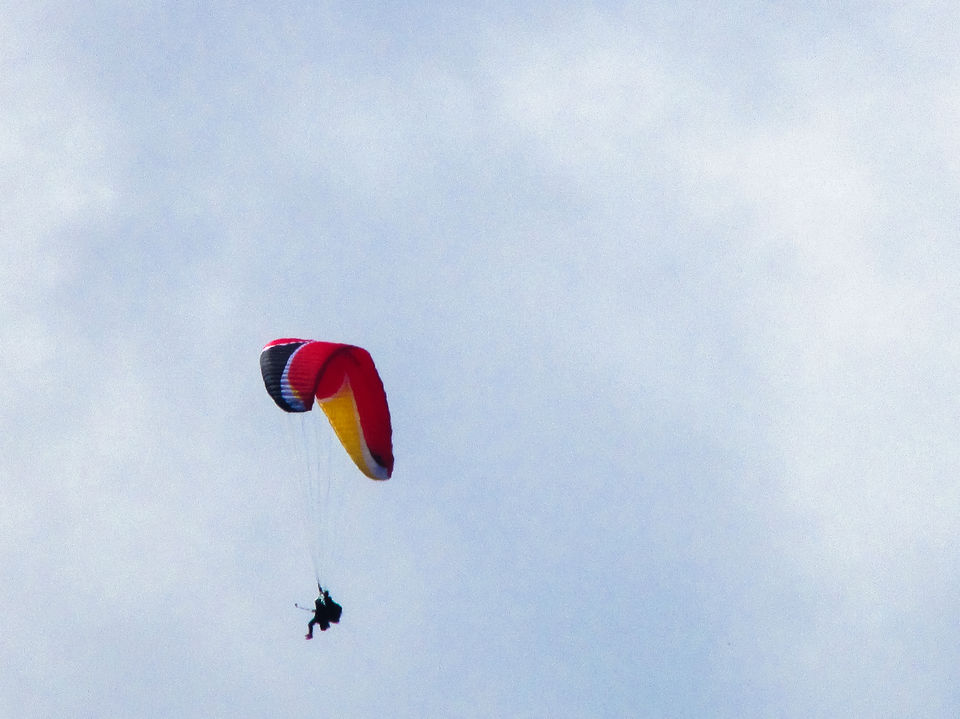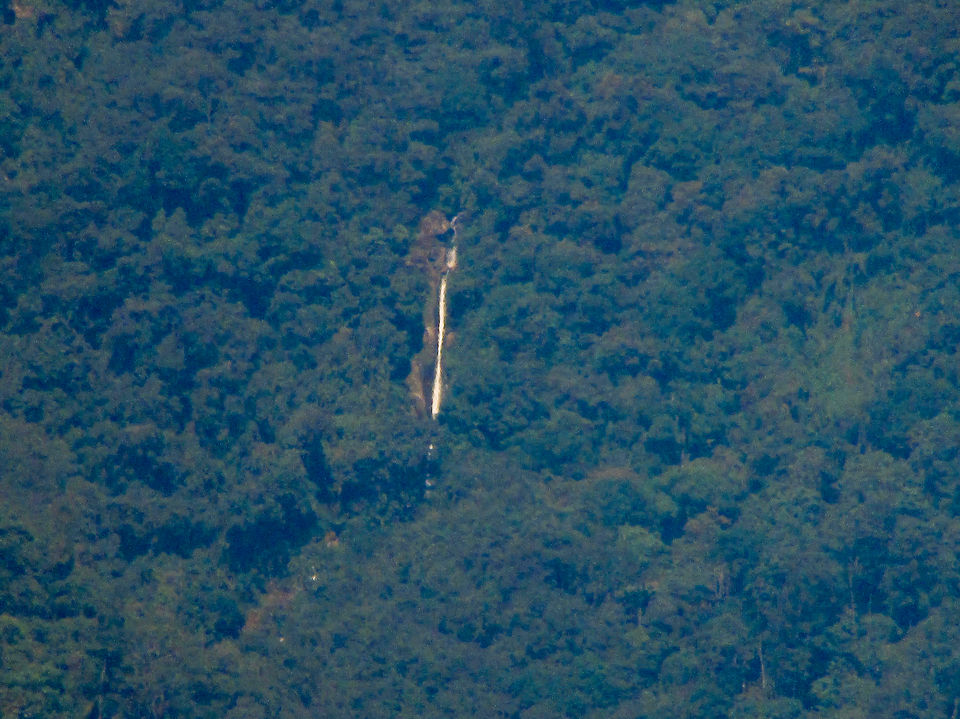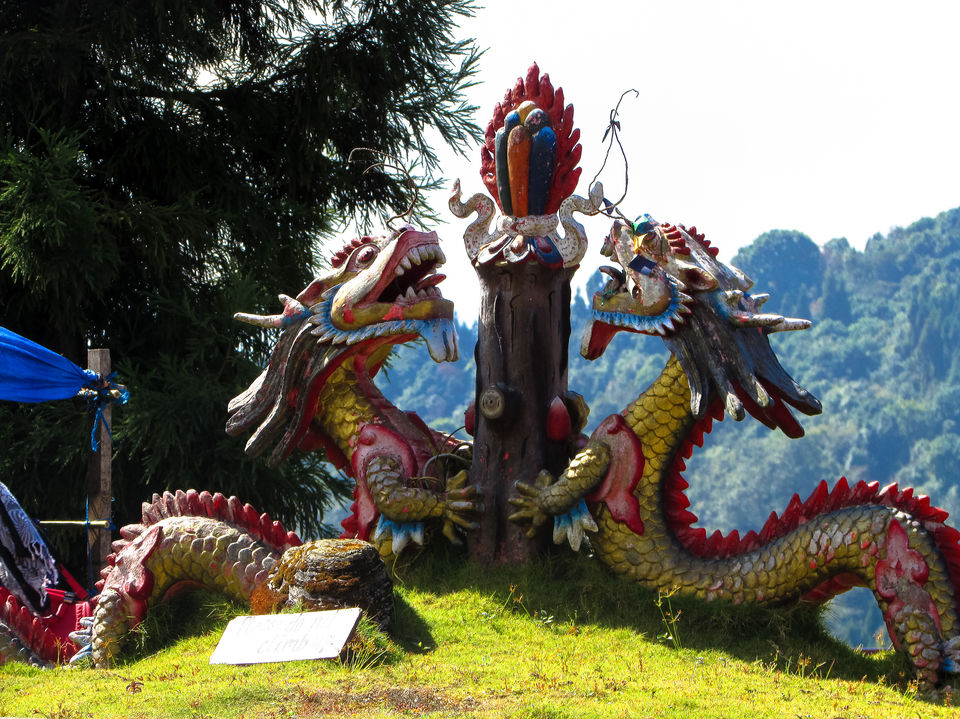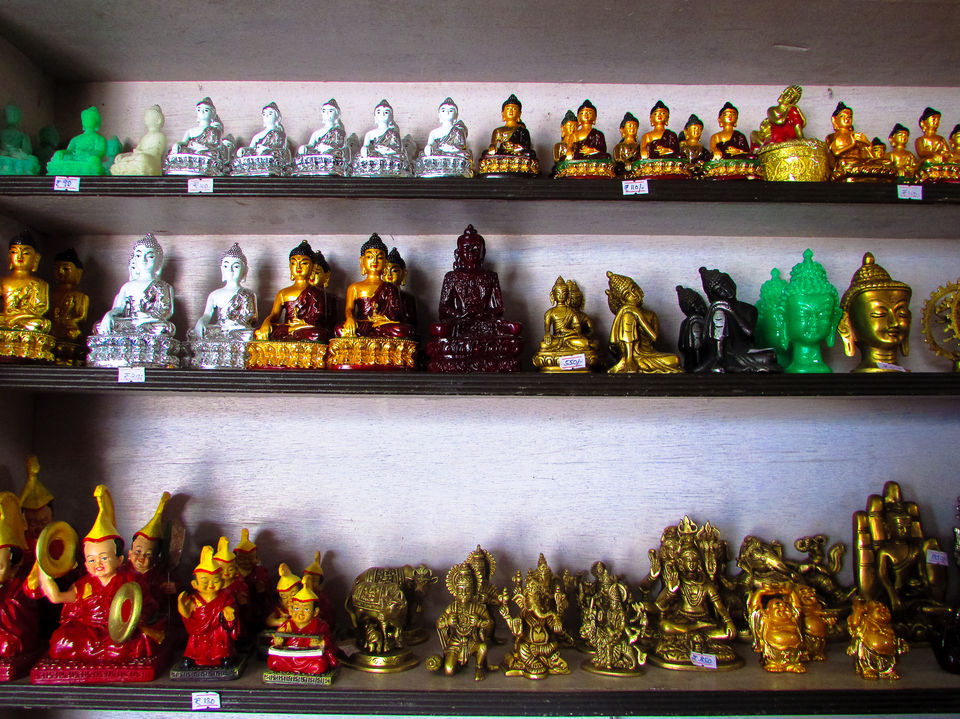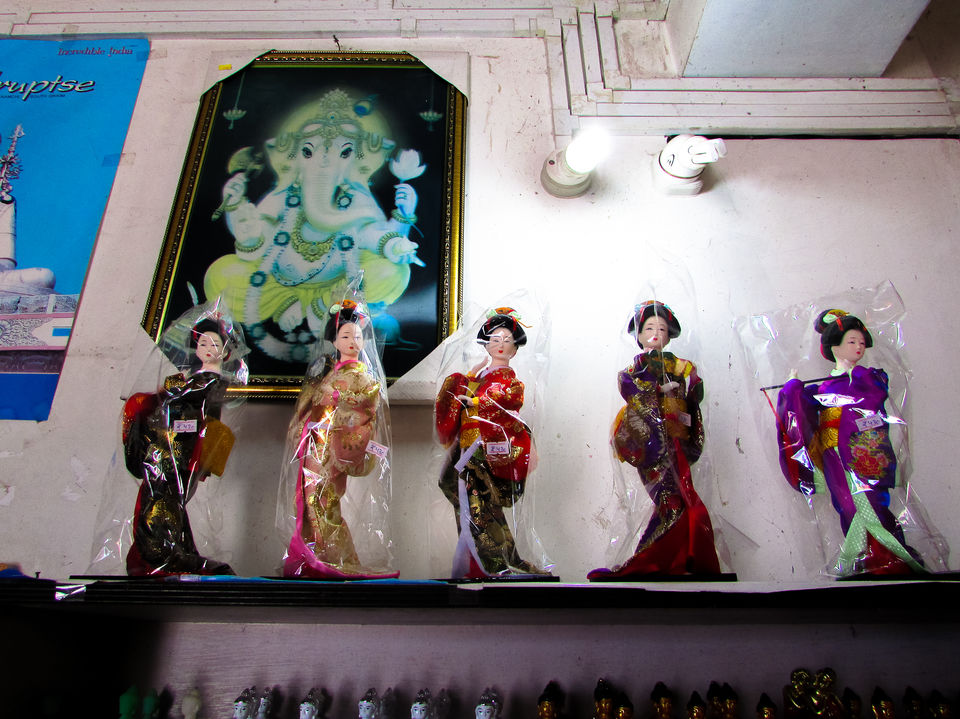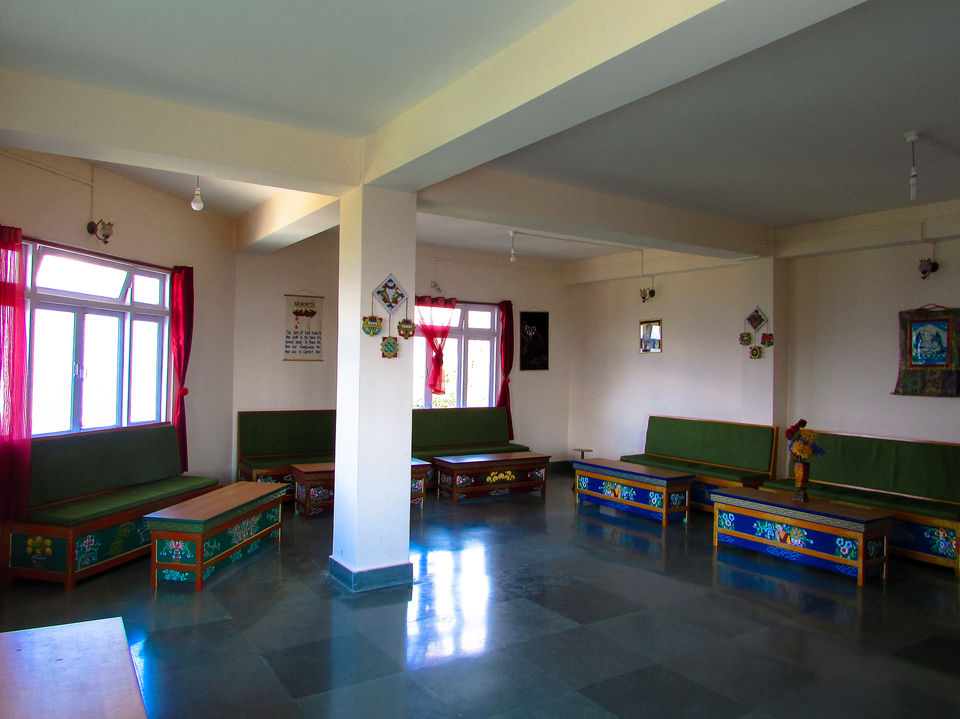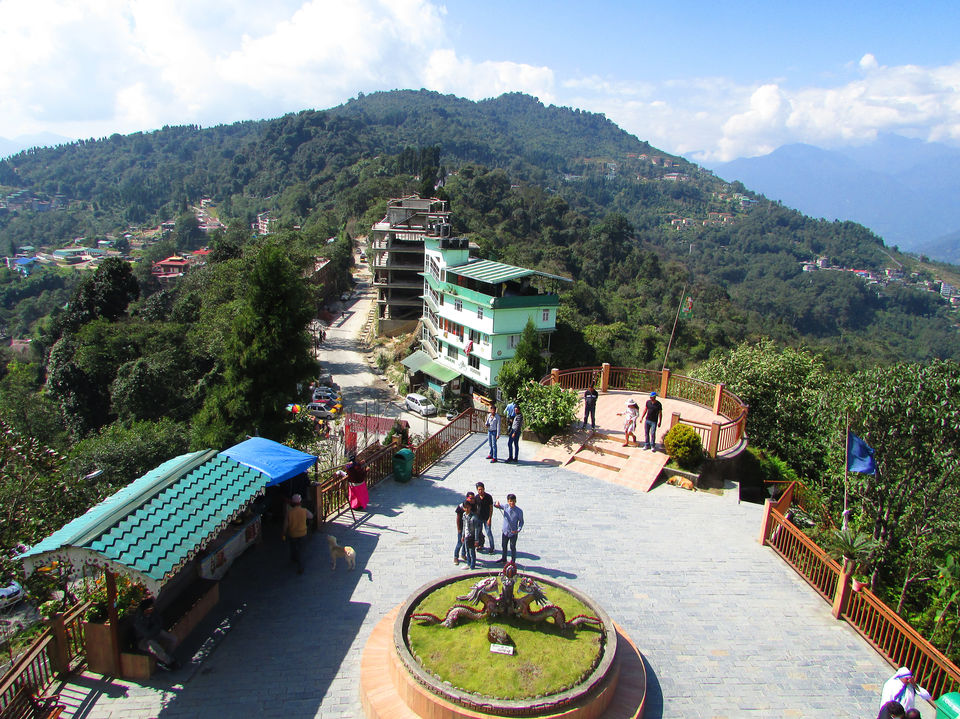 Off to Nathula. On the way you get the pass. If your driver is of Gangtok he could get it on the day before. Otherwise you need to be in a long queue of cars. On the way you would find snow. Well that's the first sight of it.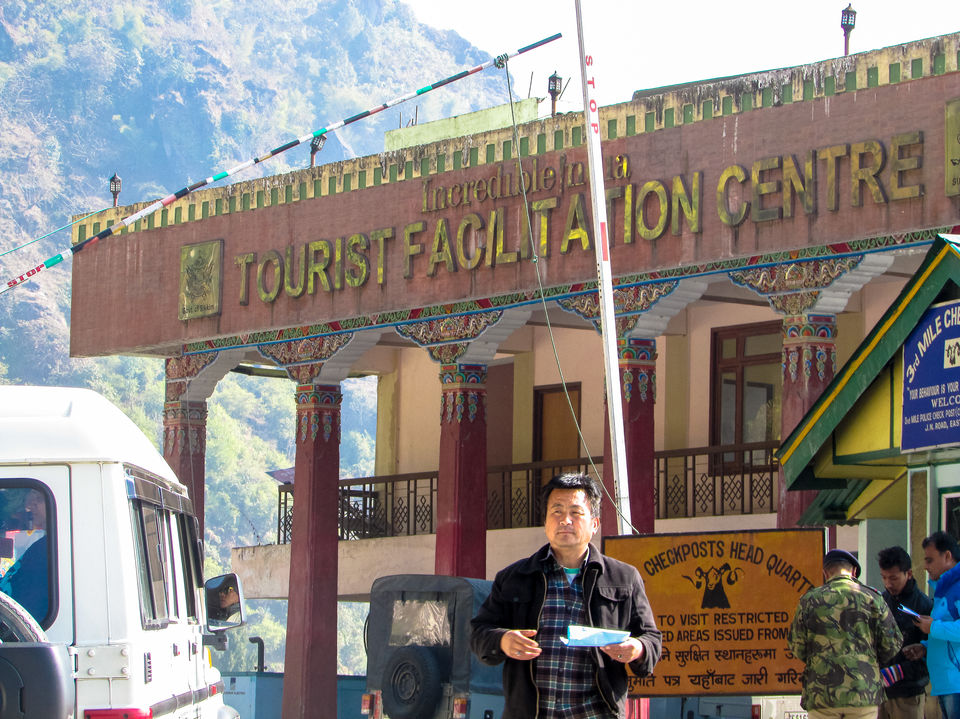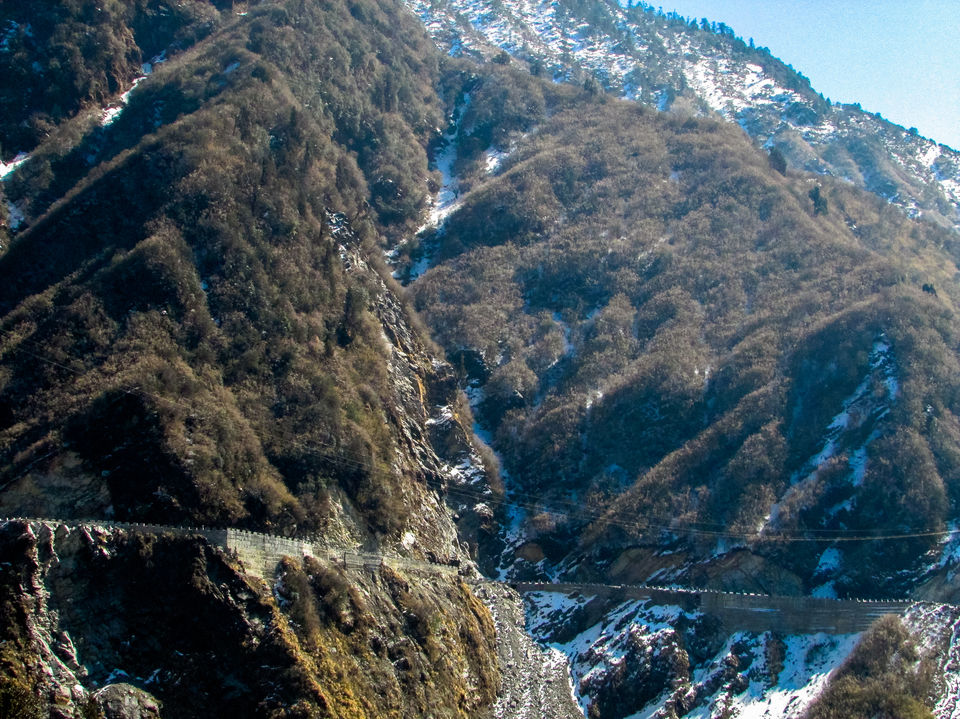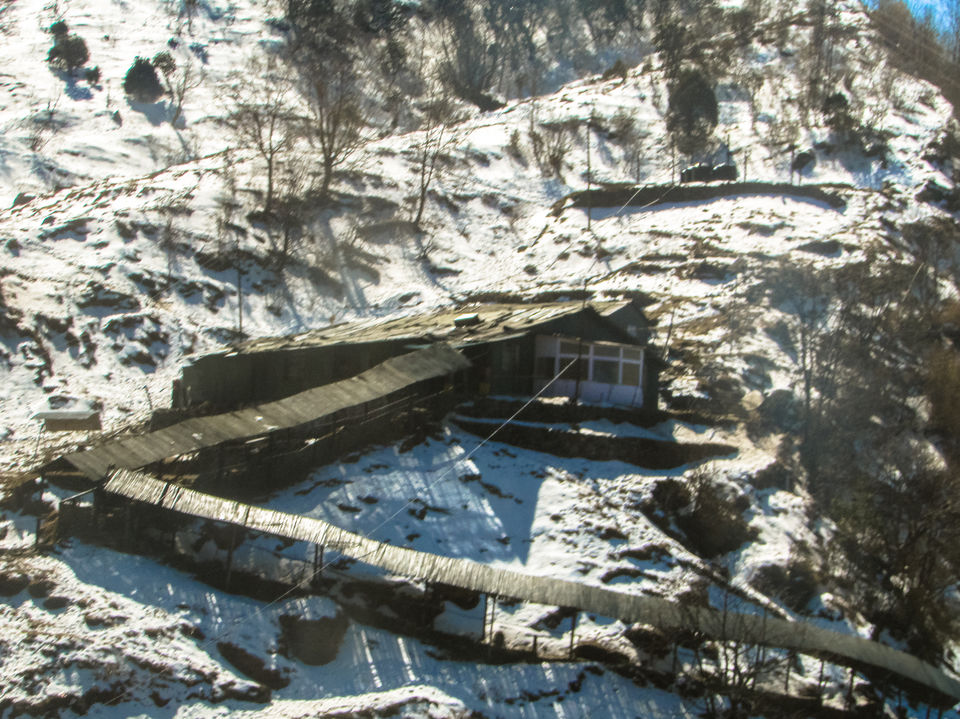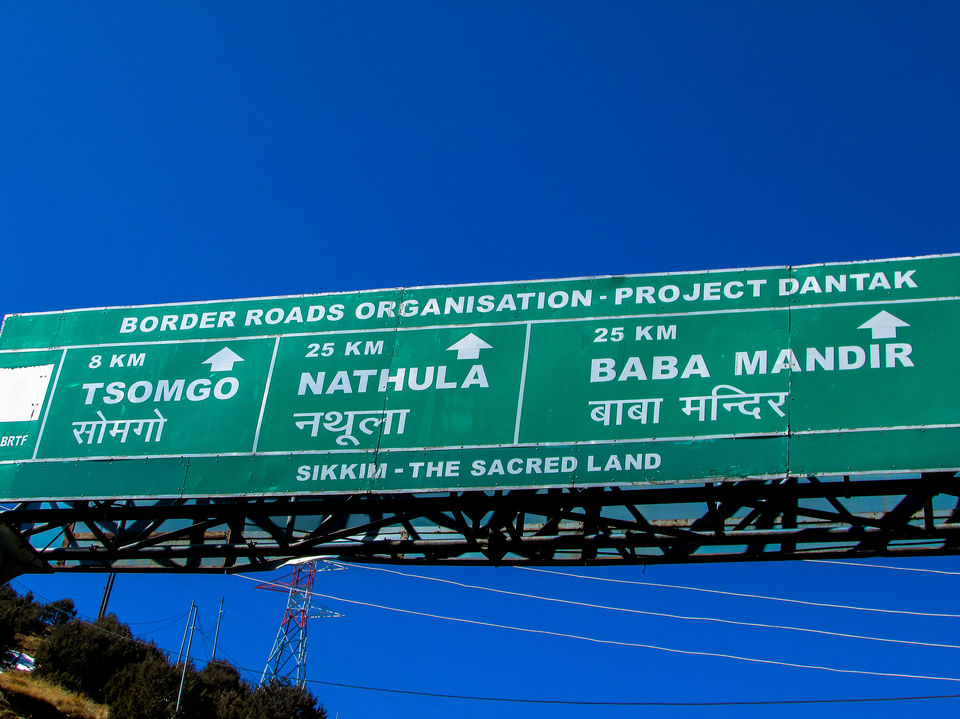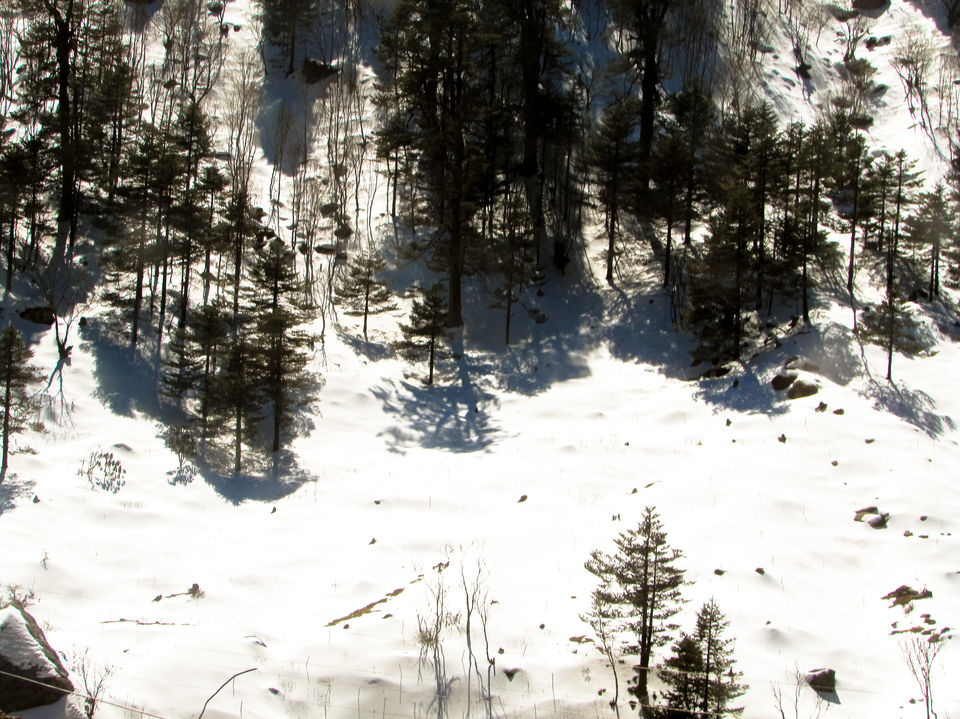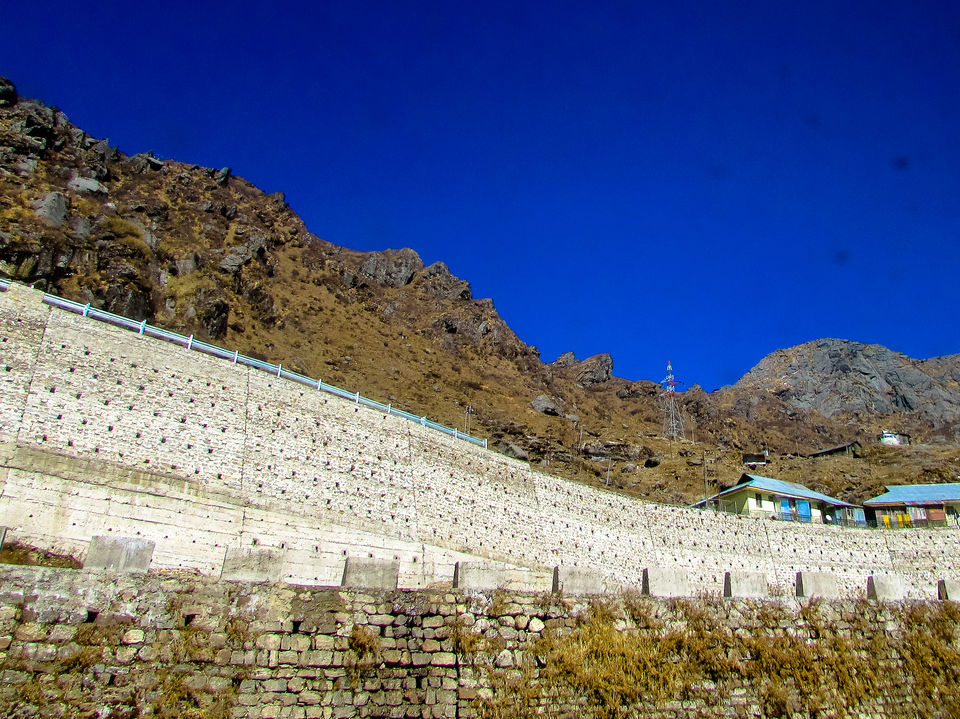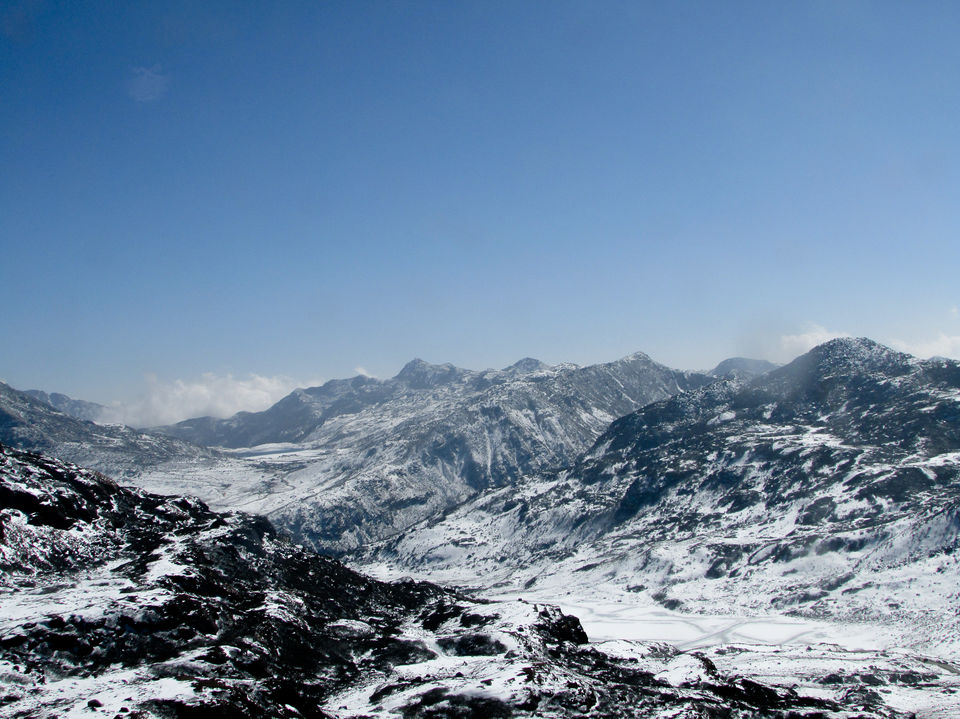 Since photography is not allowed as it is a vulnerable border area (Indo- China border), you get only one picture. The wind is strong here and there might be a little breathing problem. Walk slowly to the top if you feel so. And also, if you can, show our gratitude to the soldiers for protecting our land.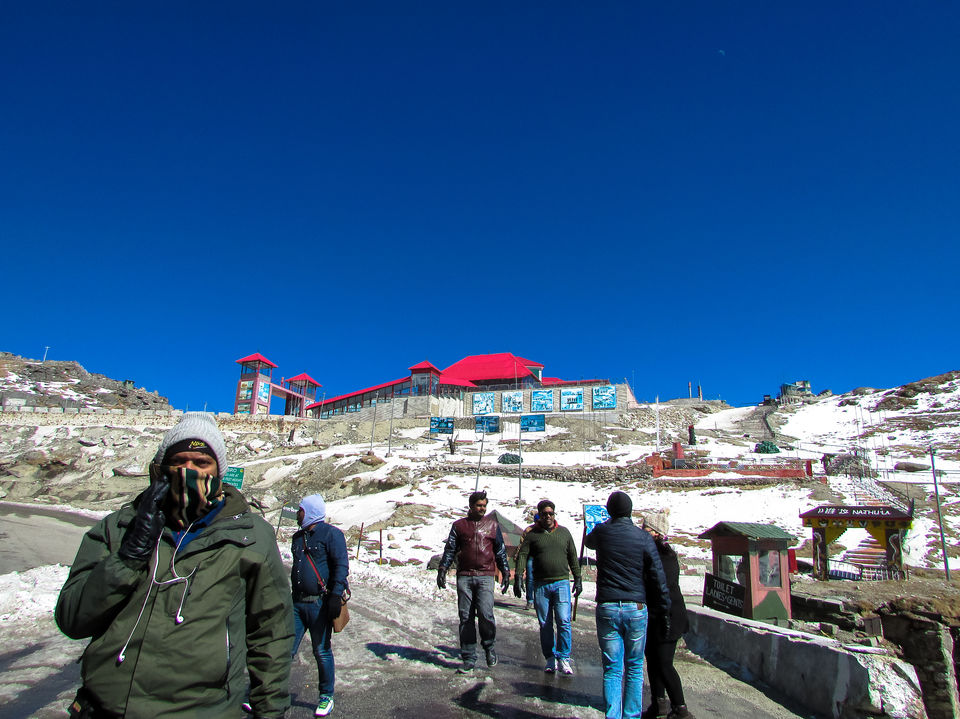 Next visit was to Baba Mandir. This is indeed a place which would give goosebumps and this is no normal temple. The temple is in memory of an Indian Soldier named Harbhajan Singh. This is the new temple though, the old temple is on the way to Kupup.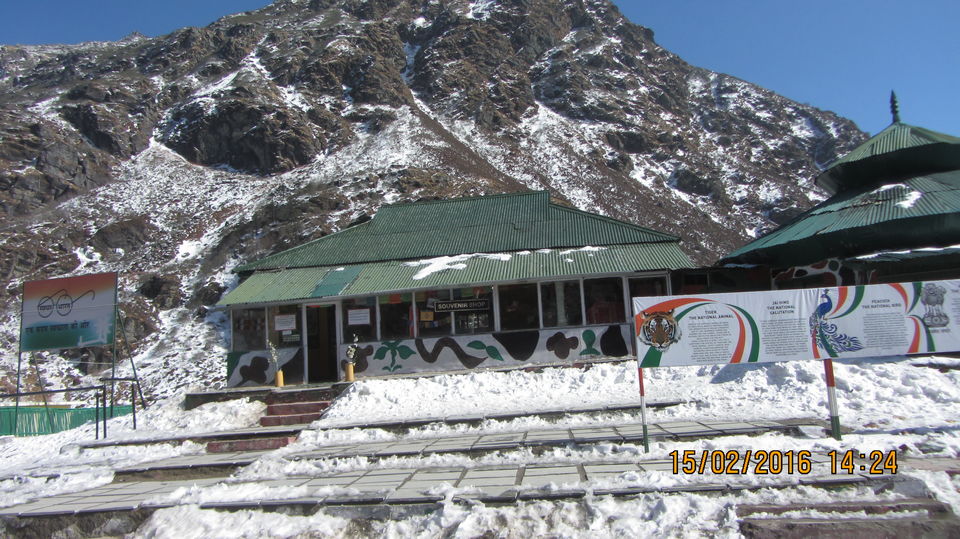 Return journey was on the same way through Changu Lake. On the way to Changu we had a little snowthrow by the roadside.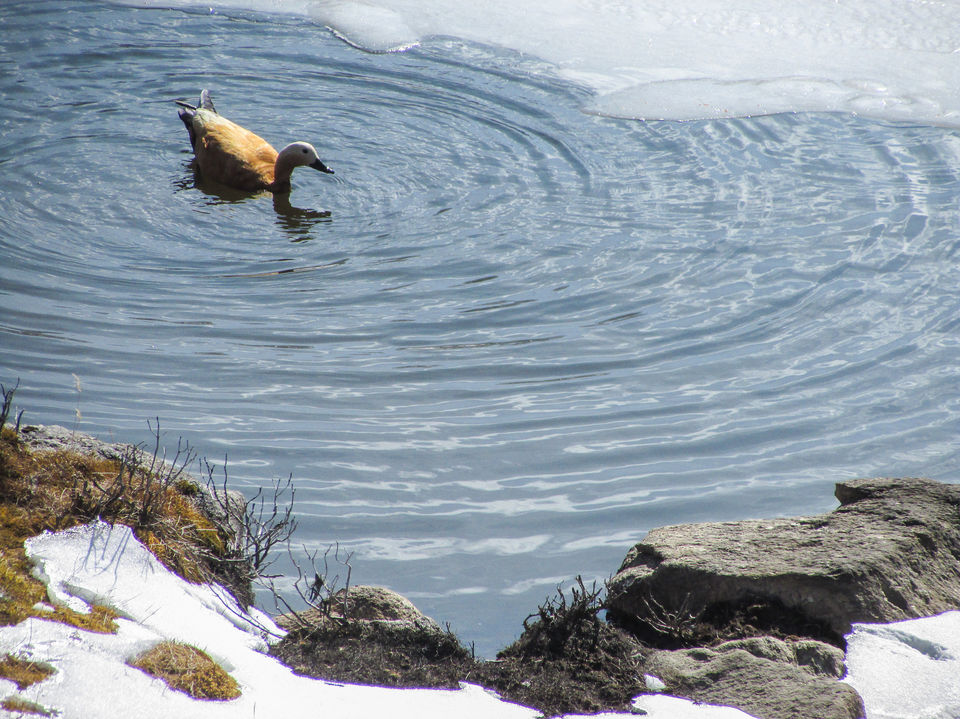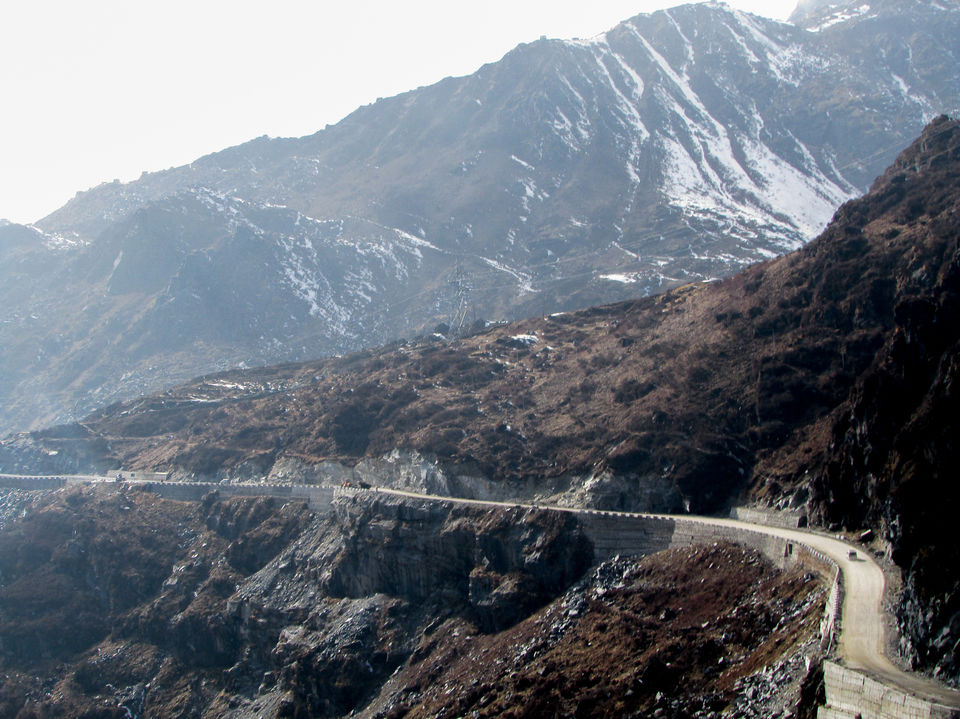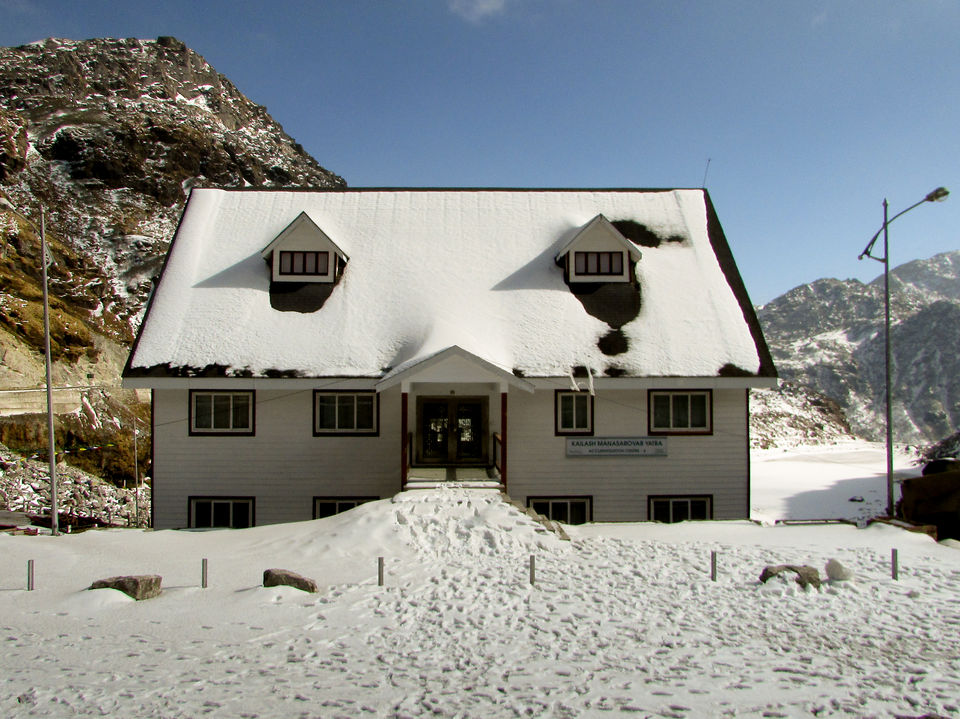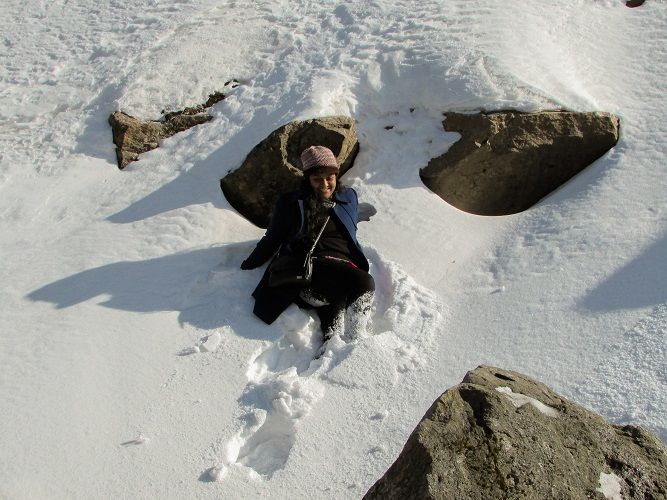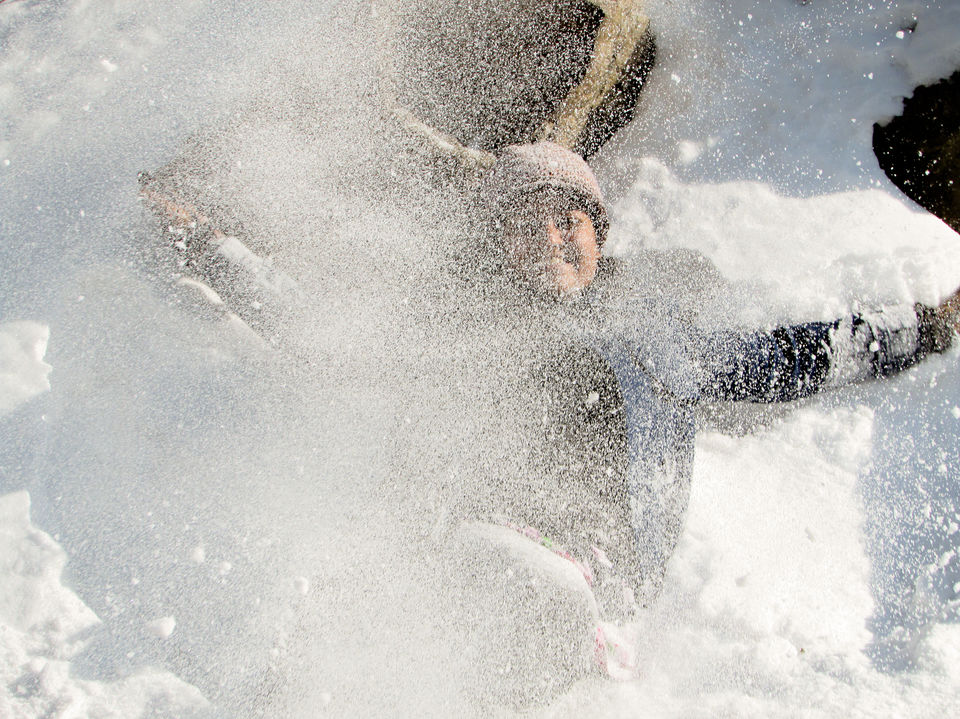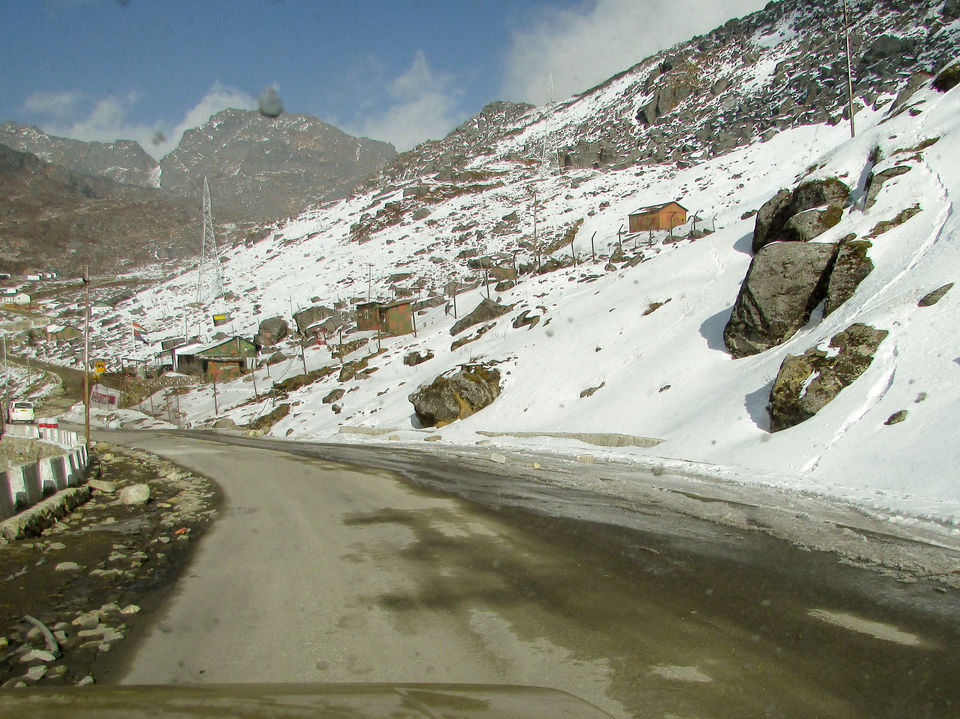 Tsomgo or Changu Lake was frozen when we visited (February 2016). The snow clad mountain and the frozen lake is worth the trip. Yak rides are available here for INR500. Watch out your steps here, every chance is there to fall; at places its quite slippery.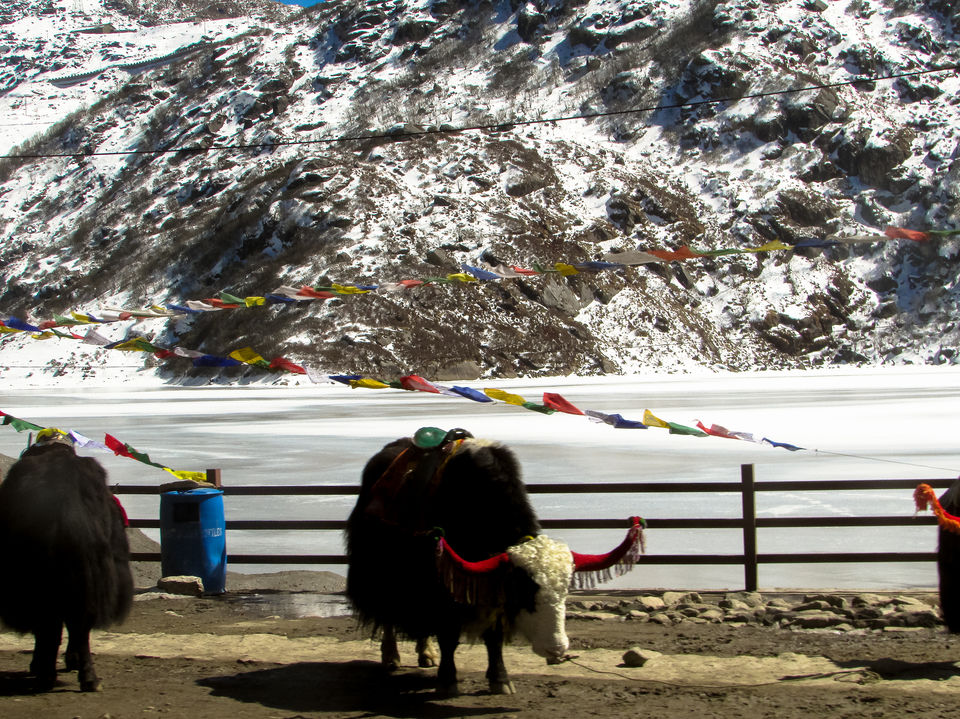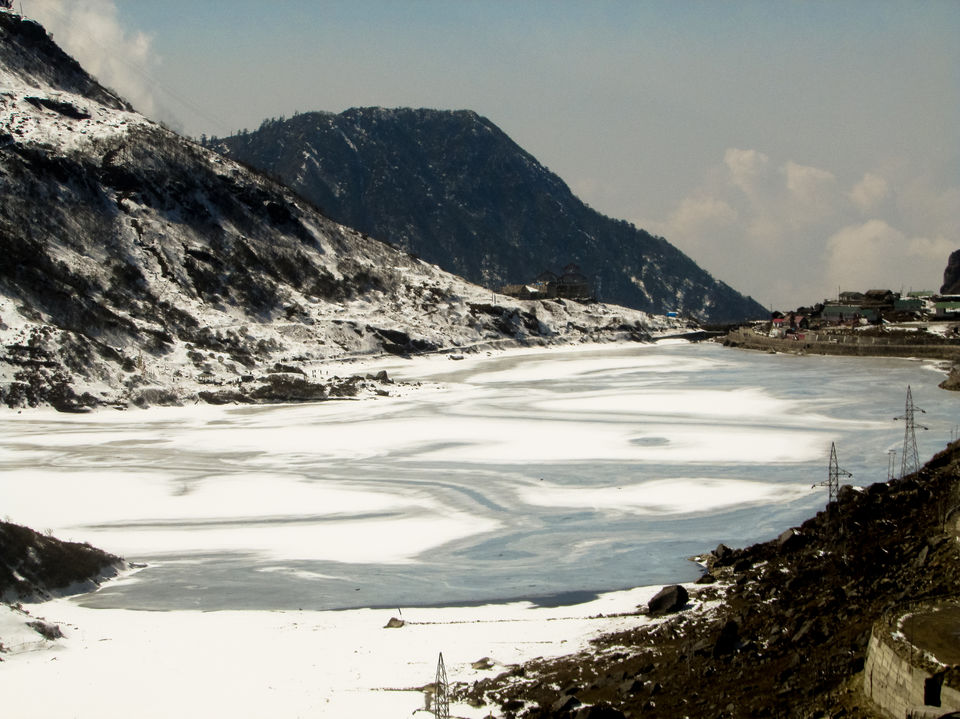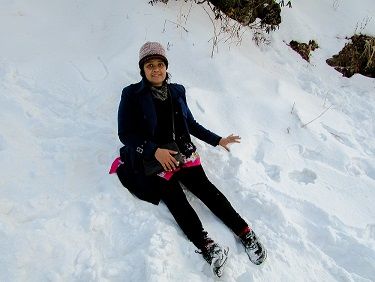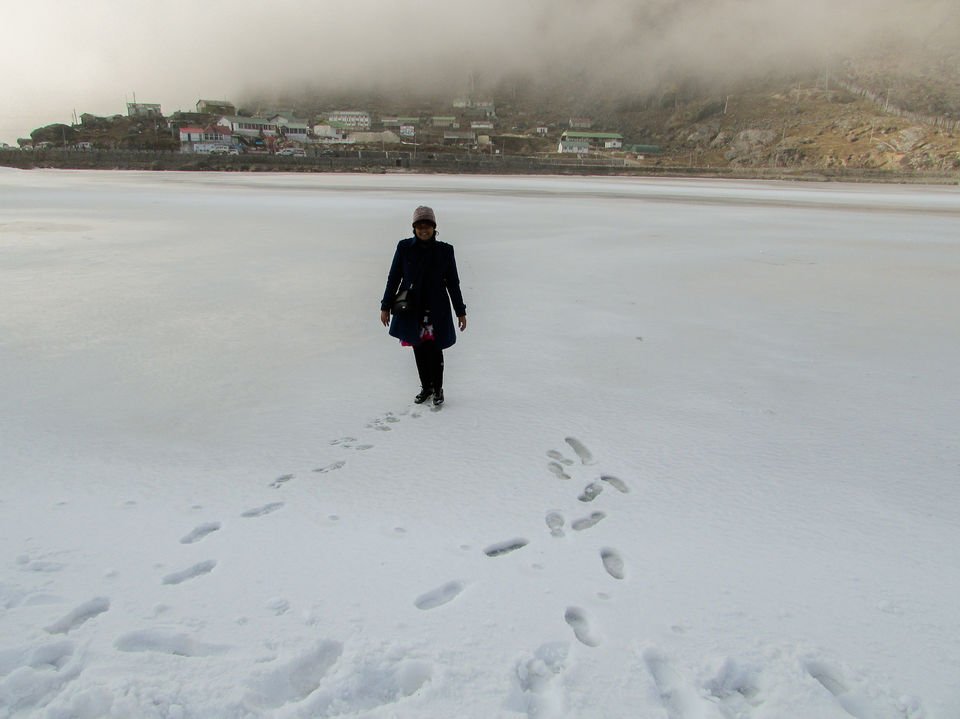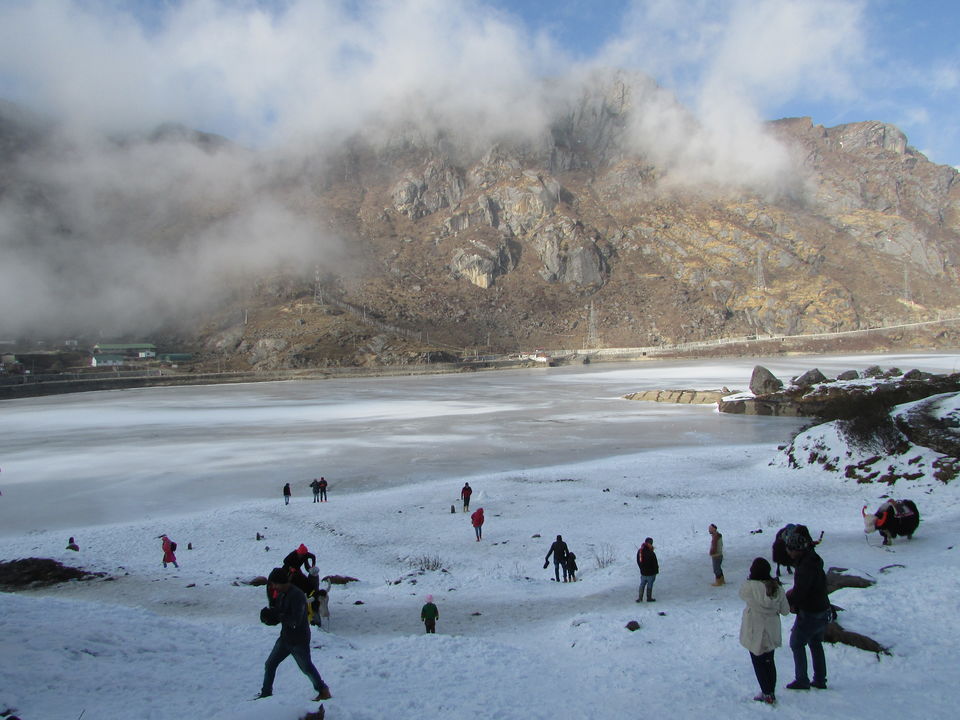 On the return journey to Gangtok, one may visit the Ganesh tok and Hanuman tok, they are good view points but in our case the weather was not appropriate and hence we returned back to Ravangla.
[All materials contained on this site (text, photographs, layout etc.) are protected by copyright law to the author unless specified otherwise.]