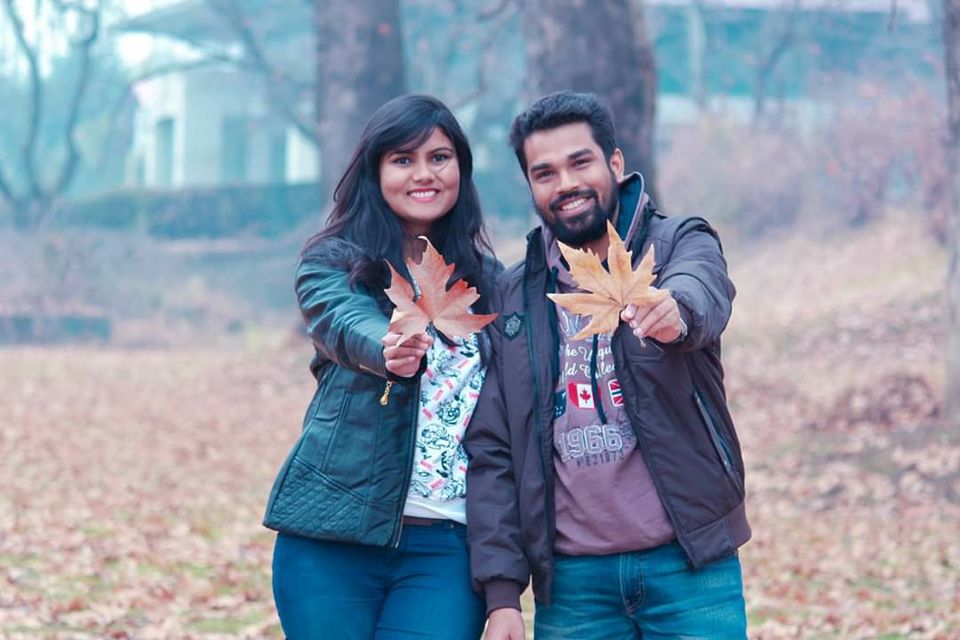 Kashmir is known as "heaven on Earth" and its a paradise indeed. A place that you should definitely visit once in your lifetime. The place, the people, their attire, their accent, their culture, their beauty, the weather, everything is so refreshing, that you would always want to go and visit it again. And to experience the beauty of this heaven, there is no bad season. Every season will surprise you with its unique beauty and colors.
Jammu and Kashmir is located in northern part of india. If you are planning your trip for around a week or less, I will personally suggest you to only cover Kashmir and come back for Jammu in a separate trip.
To start with, you can book a direct flight to Srinagar. The views from flight itself are enchanting.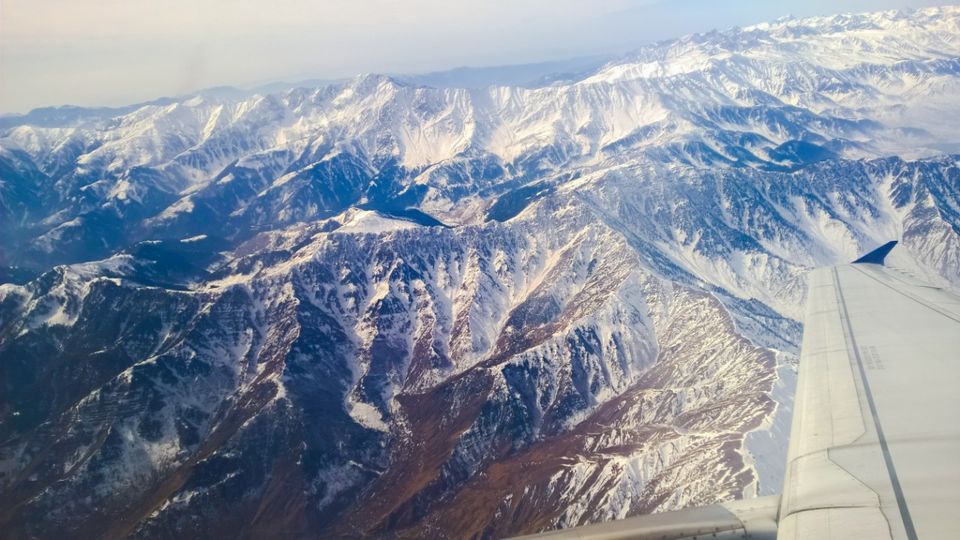 Once you reach Srinagar, check-in to your hotel. My personal preference would be to book a hotel with heaters and electric blankets, and located around Dal Lake. Don't worry, we will stay in famous houseboats at the end of our trip, when we will be coming back again to Srinagar.
Relax for sometime, and start your trip with well known Mughal Gardens. There are three gardens, all next to each other. This is where, you will experience the leaves of "Chinar" . As I mentioned earlier, the place has different colors in different season. This is how the place looked when we visited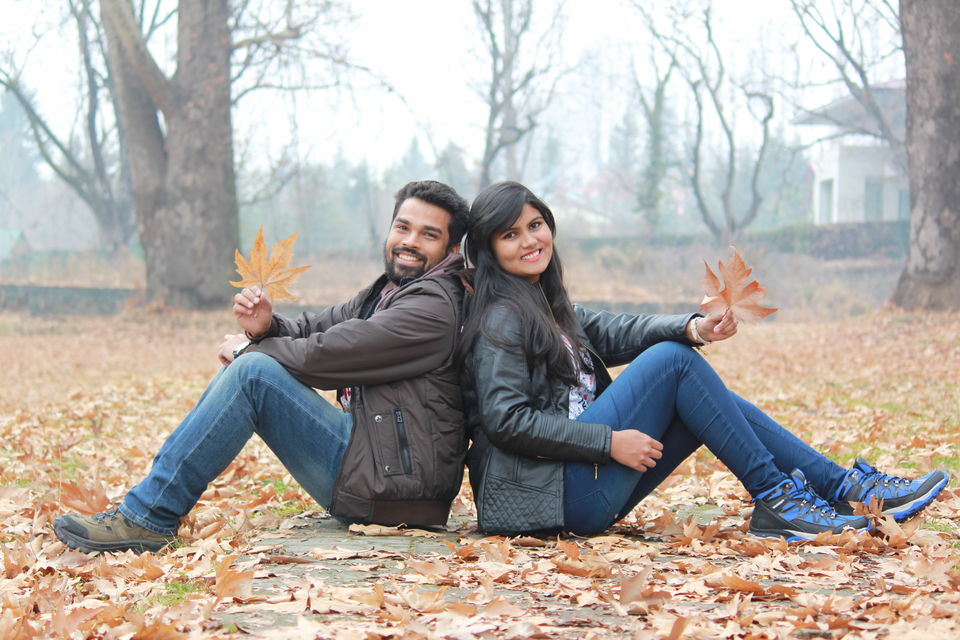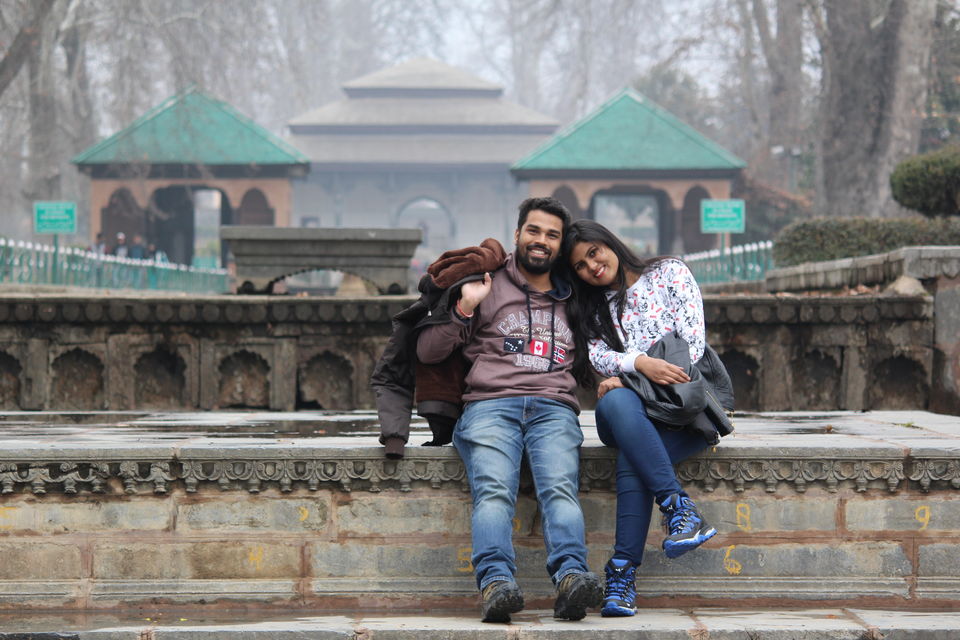 While you are in Srinagar, do not miss to go to "Chai Jaai" cafe and enjoy "Kahwa". This was one of the best Kahwas I had during my entire trip. Feel free to buy one for yourself!
Start your next day with Drive to Sonmarg. The drive to Sonmarg is full of breathtaking views and one of the best drive, you might experience ever.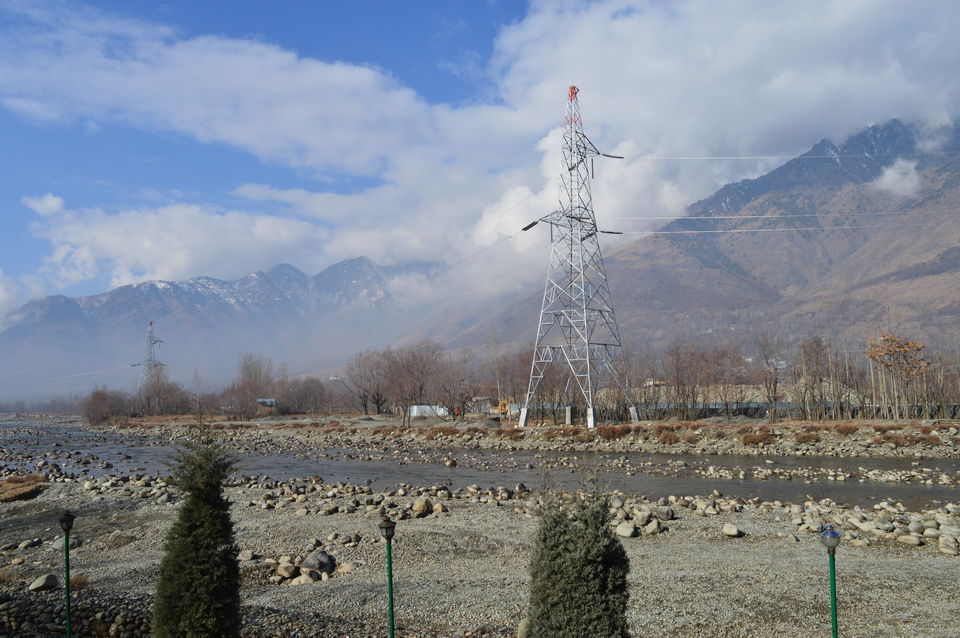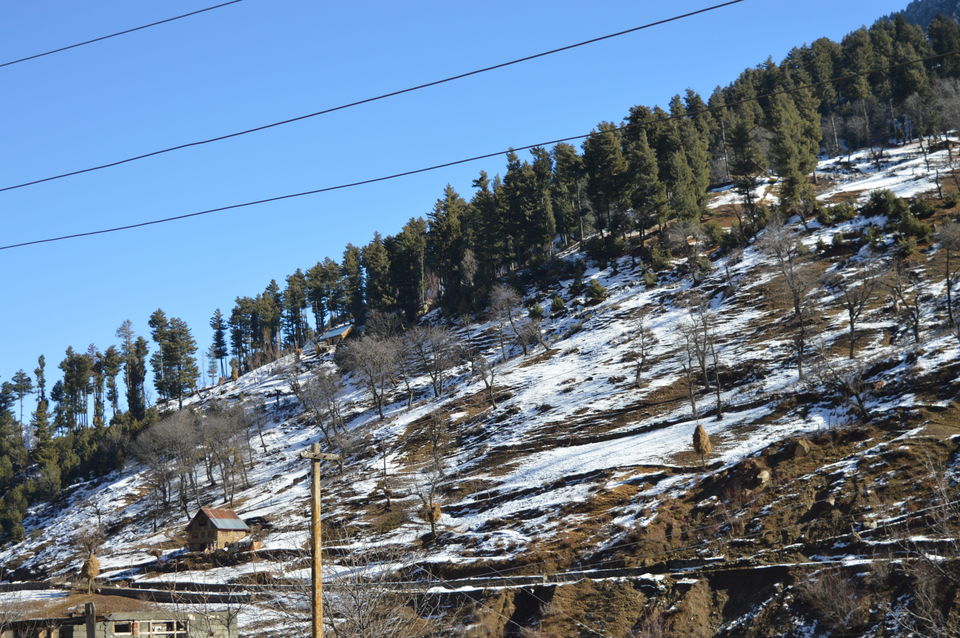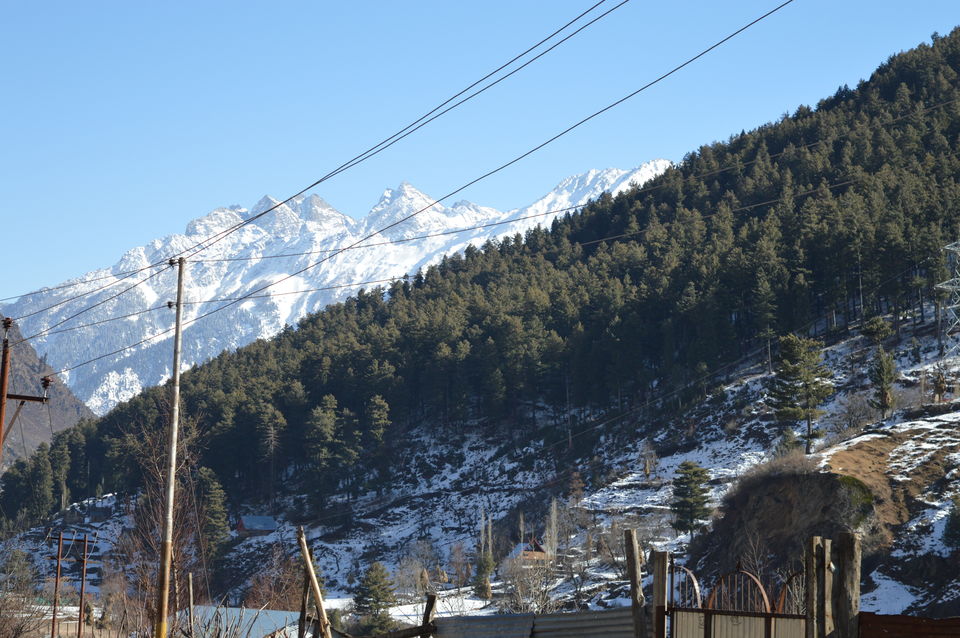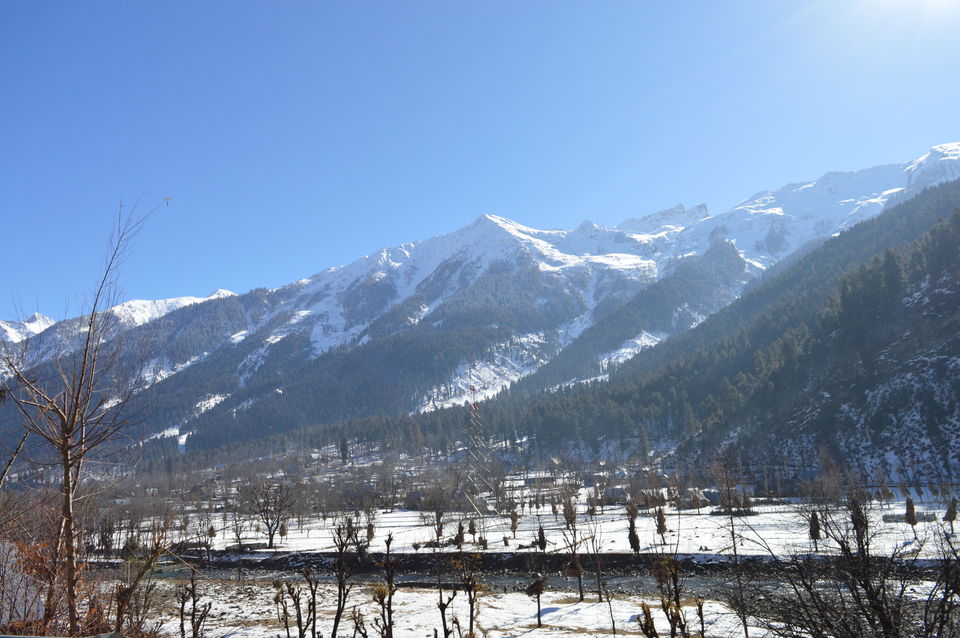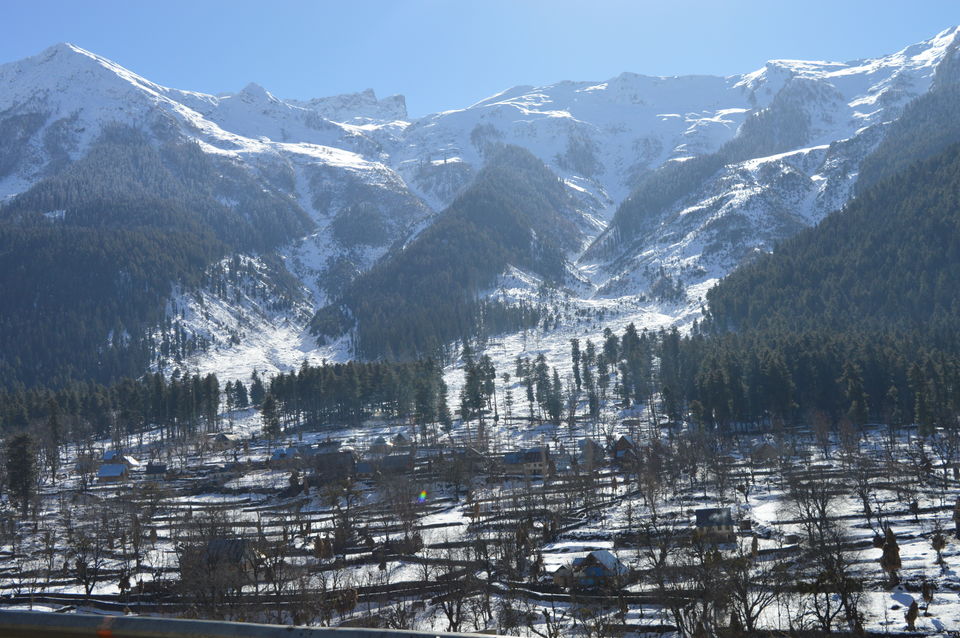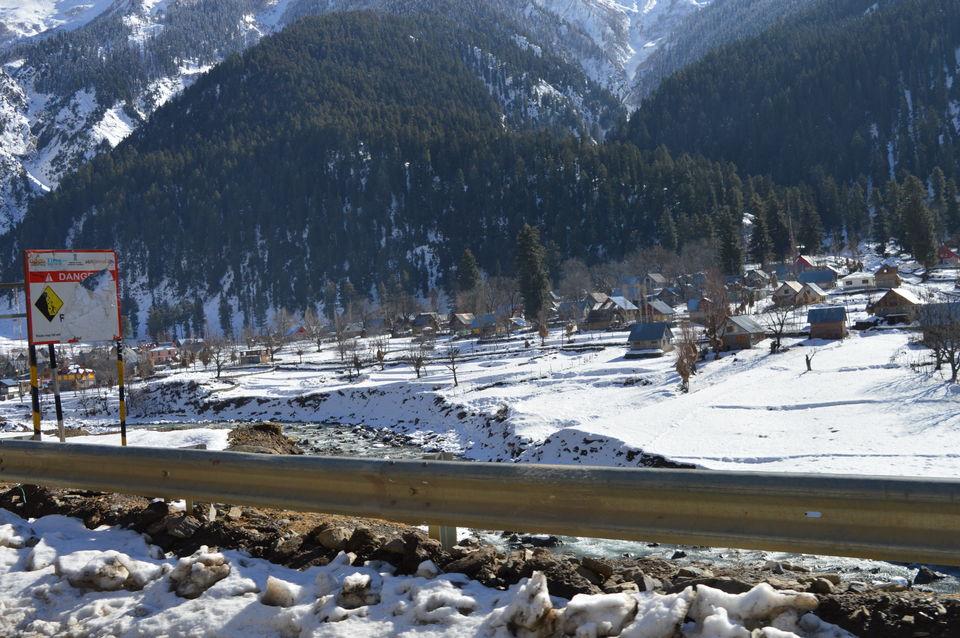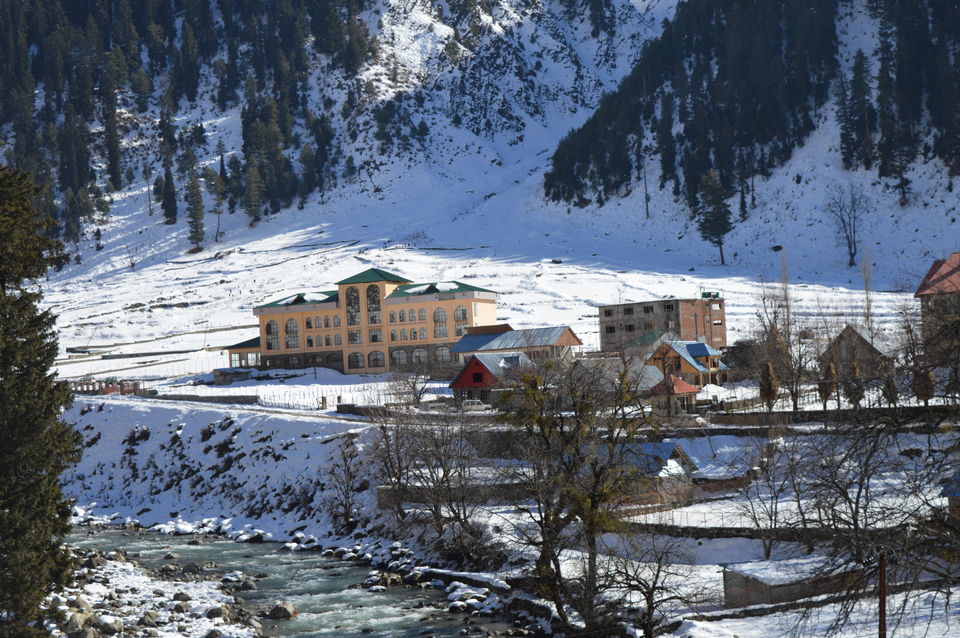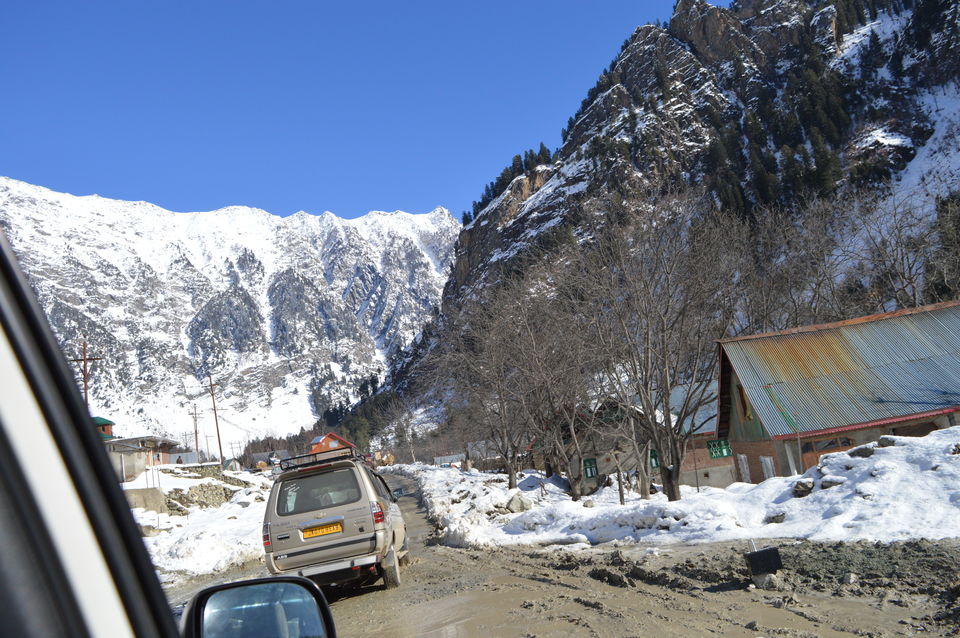 Once you reach Sonmarg, you need to hire ponies, provided that there has been enough snowfall already in the season. Otherwise, you can trek as well. The trek is around a KM long or so. Have fun, click photos and collect memories.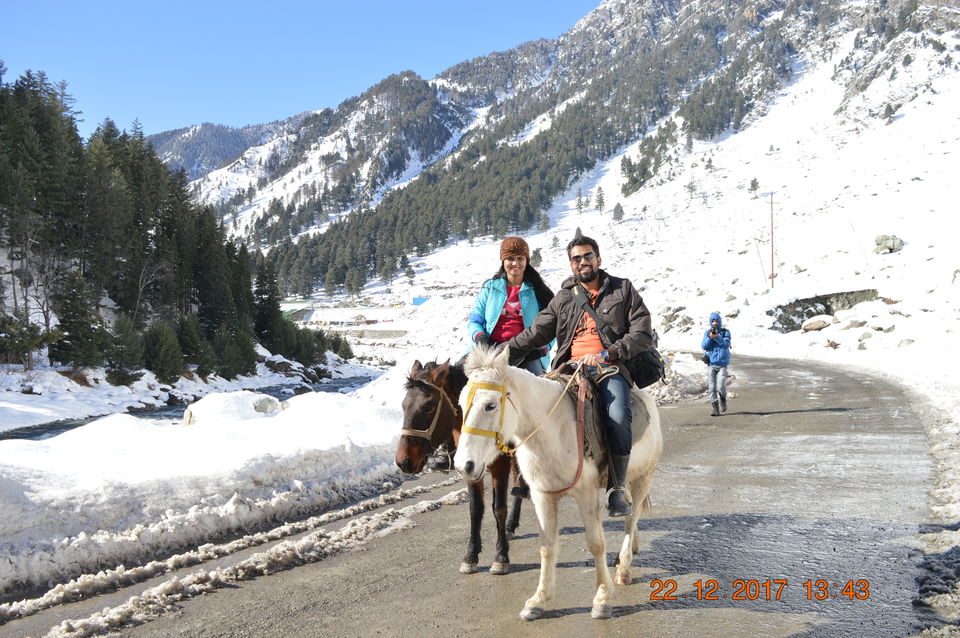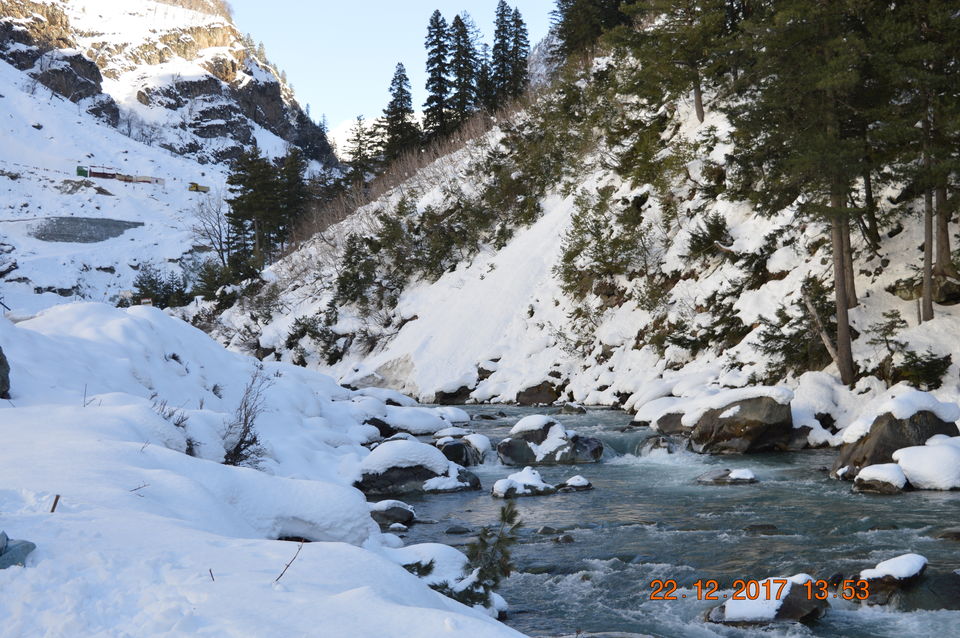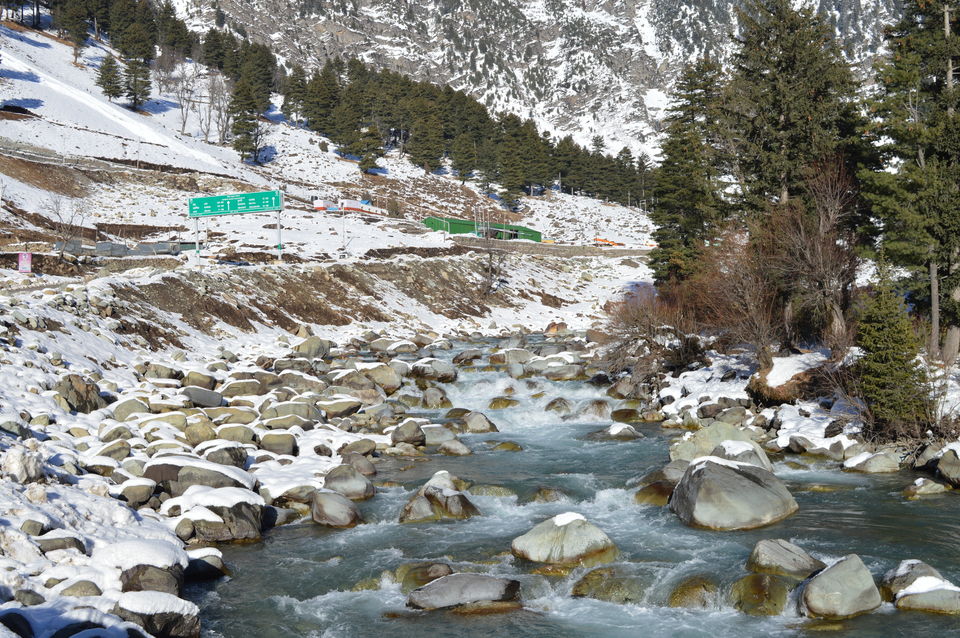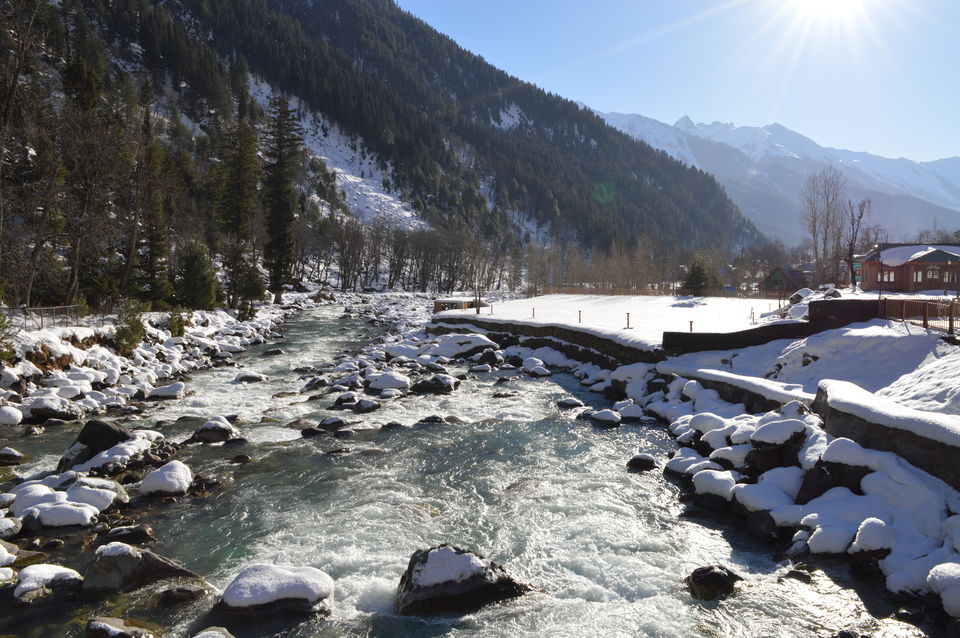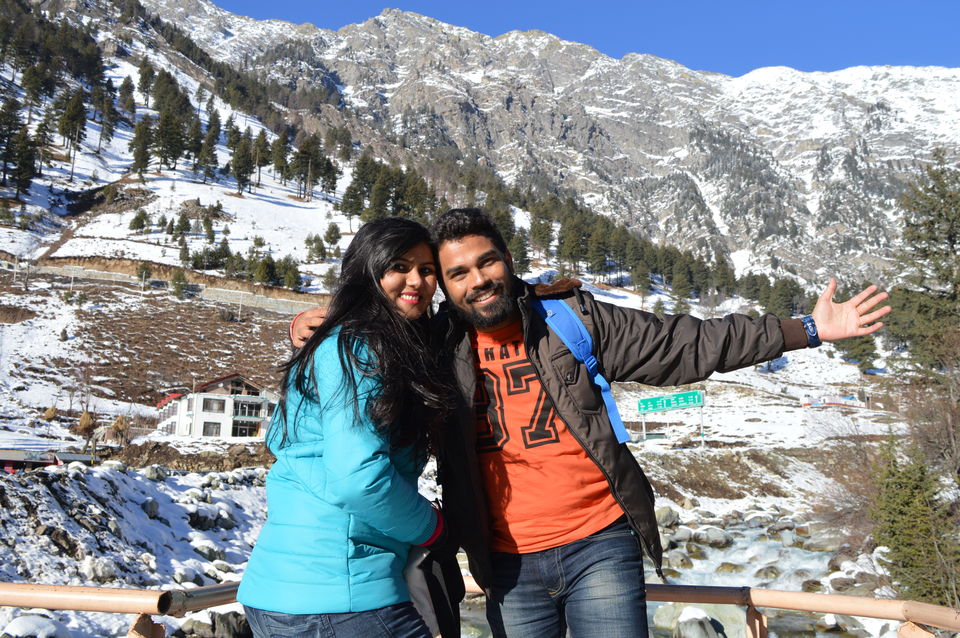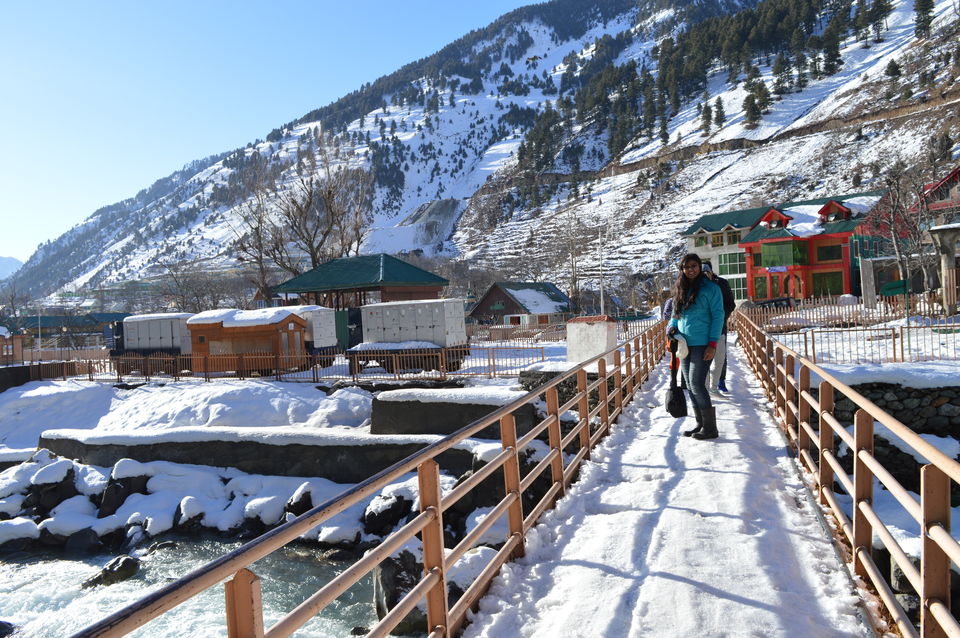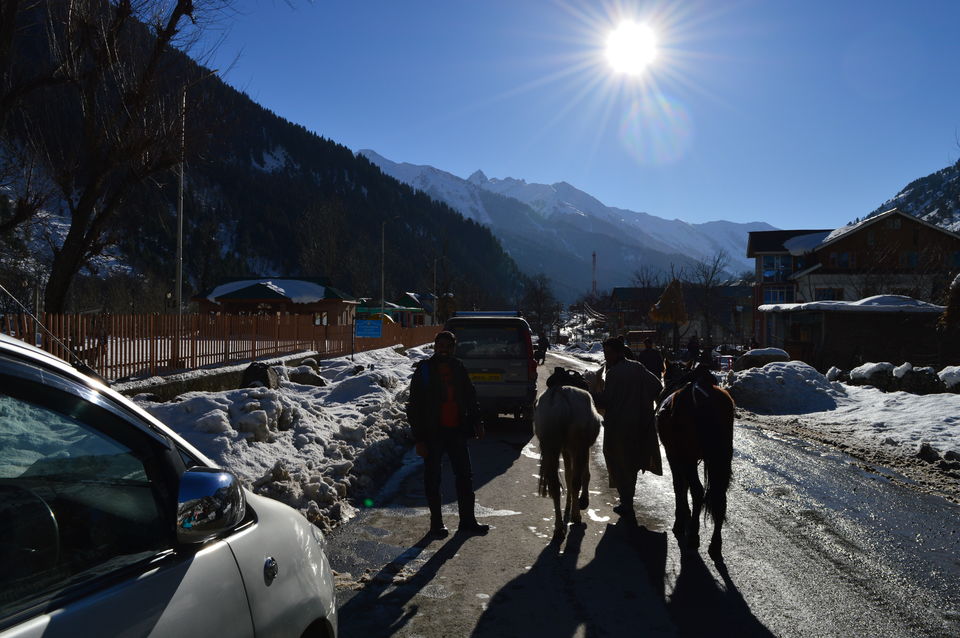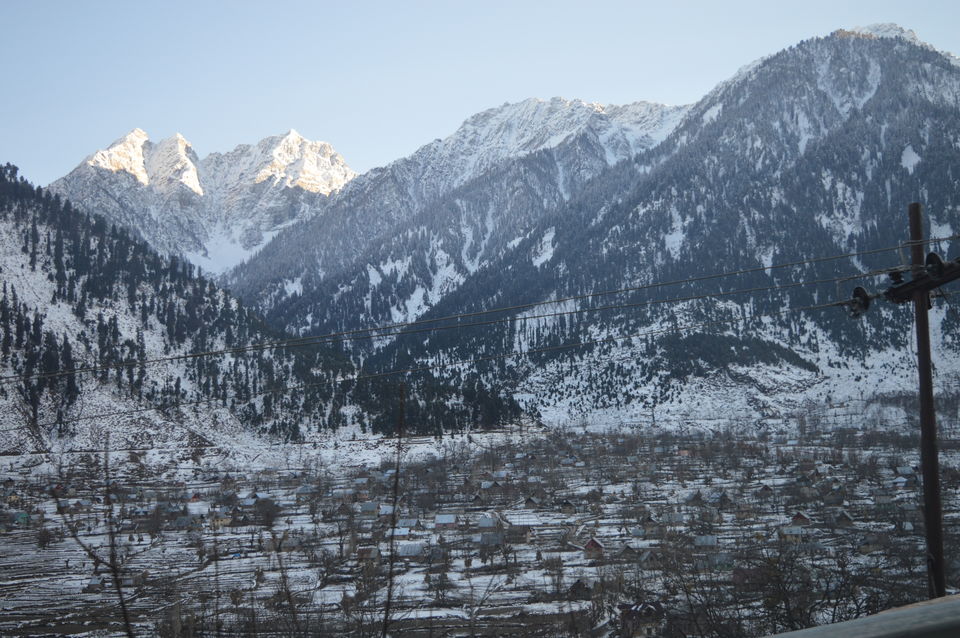 Come back and reach hotel in Srinagar on time, and pack your bags to checkout from Srinagar tomorrow morning.
Take your breakfast and start your journey early (around 8AM) to Gulmarg, so that you can reach there on time to enjoy the rest of your evening. Gulmarg is the place where you can do all snow sports including skiing, so I would recommend you not to do the same in Sonmarg.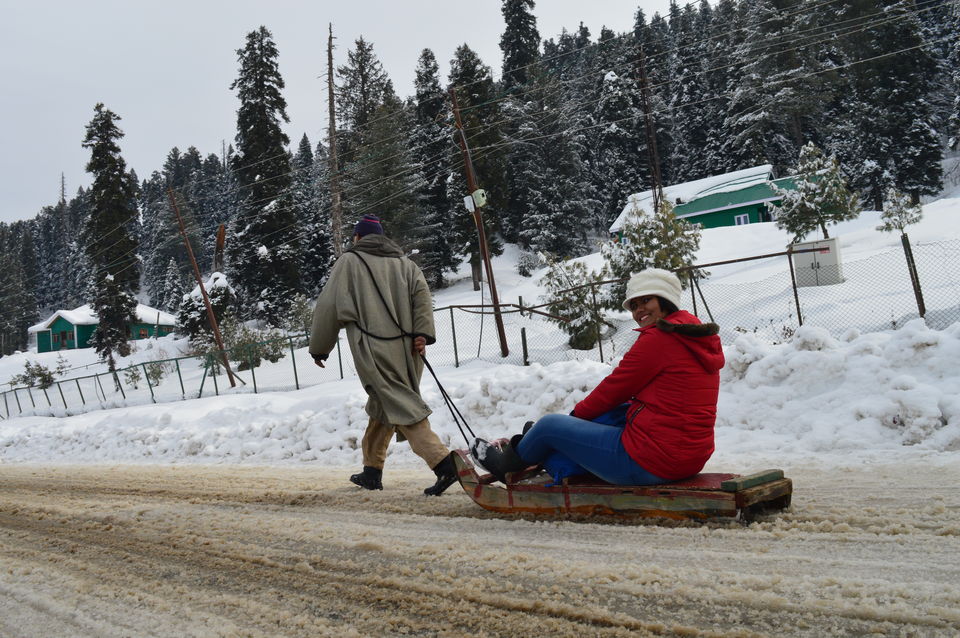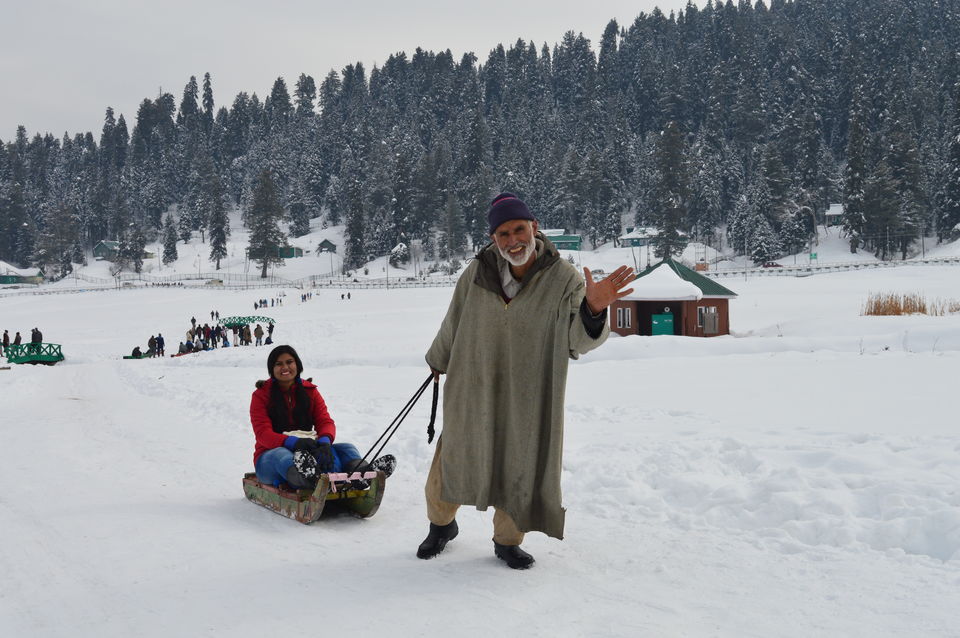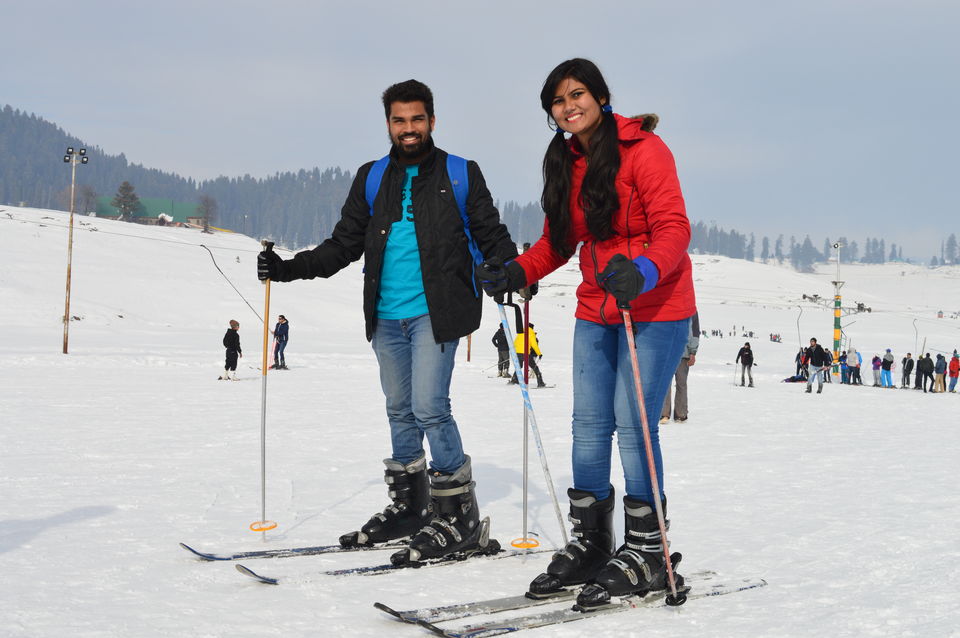 Gulmarg will have a lot of options to stay but I will recommend you to stay at Khaleel Palace in Gulmarg. If you are planning to stay at other place, make sure it has centralized heating, electric blankets and heaters(yes ALL!) because, you will be staying in a hotel which will be completely surrounded by snow. I am not bluffing at all. This was the view from our hotel room: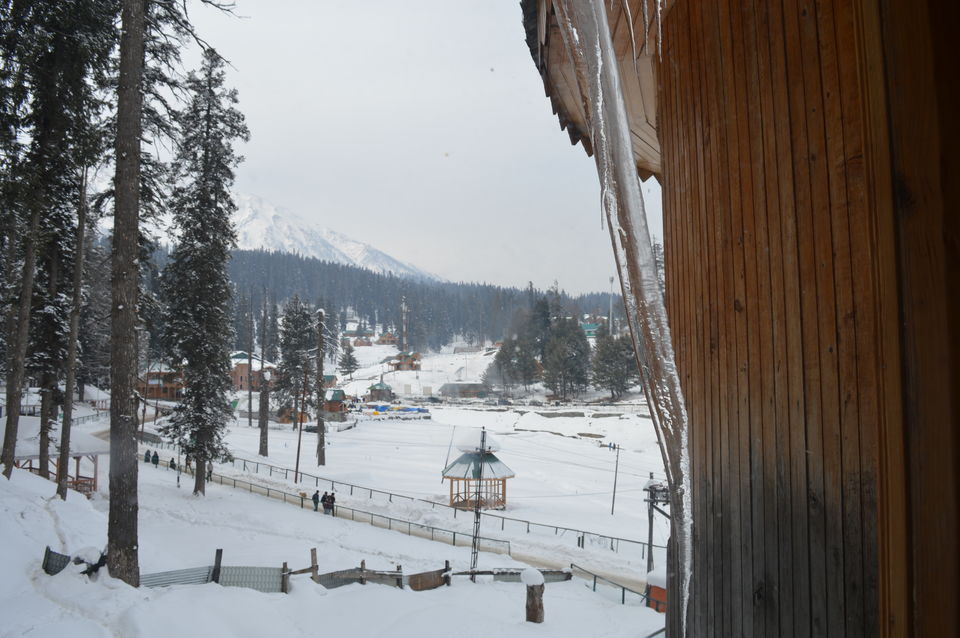 Go for the famous Gondola cable car(make a note of timings once you reach there) and take a walk there. Enjoy every moment of it. Gulmarg is the heaven for the adventure seekers and nature lovers.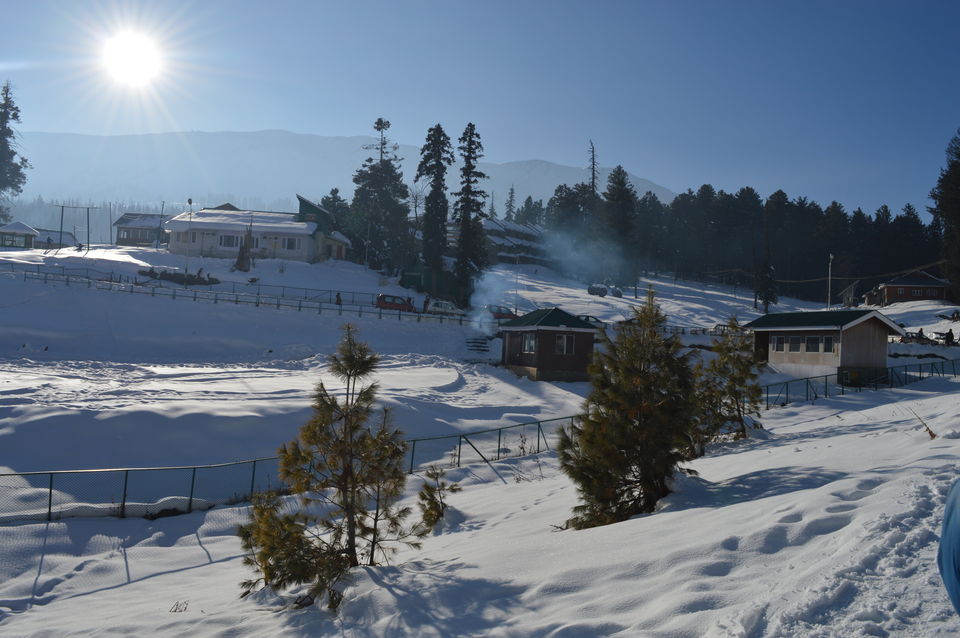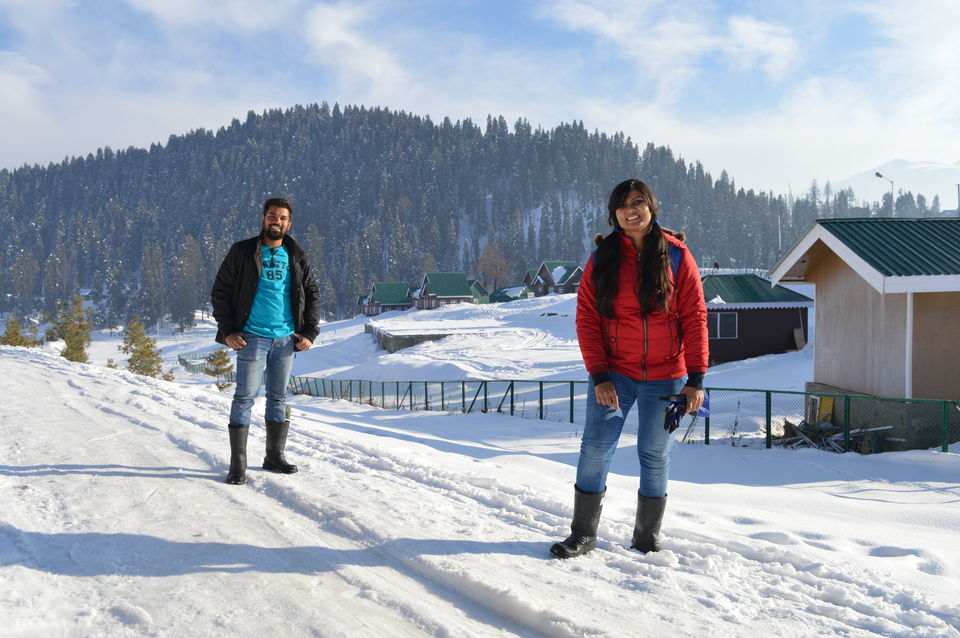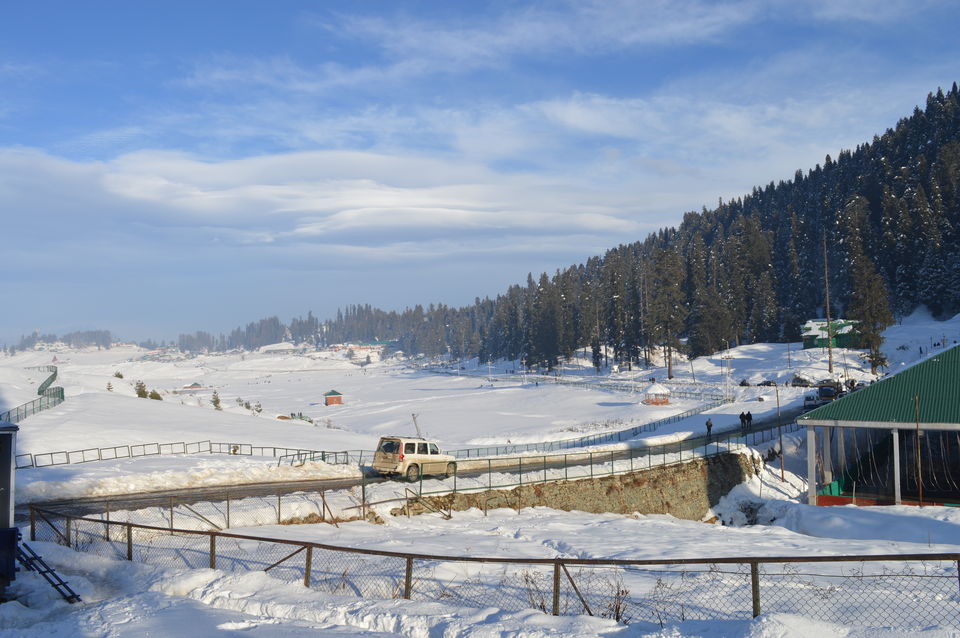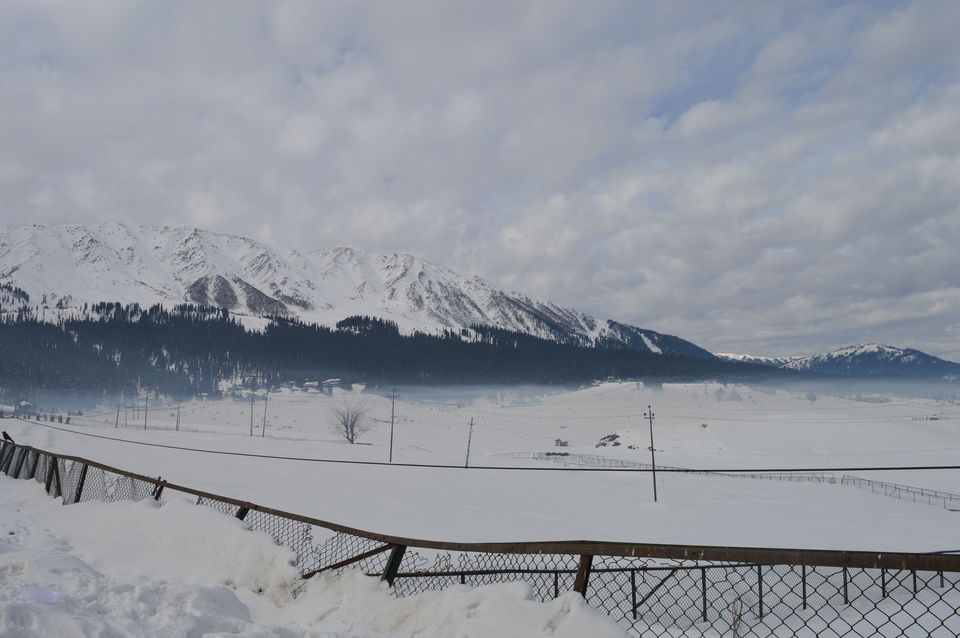 Spend your night here in Gulmarg. Nights will be as cold as less than zero degree celsius. Next morning, checkout and drive to Pahalgam.
Again, start early and drive to Pahalgam. This will be a little longer drive. Stop on the way to enjoy the awesome scenic views and enjoy the famous Kashmiri Pulao, Kahwa at local restaurants. Pahalgam is the place where one can stay for at least couple of days. The day you reach there, you can take a pony ride and go to Tulian Lake. Its very beautiful!
Next morning, head towards the famous valleys of Pahalgam, i.e. Aru Valley and Betab Valley.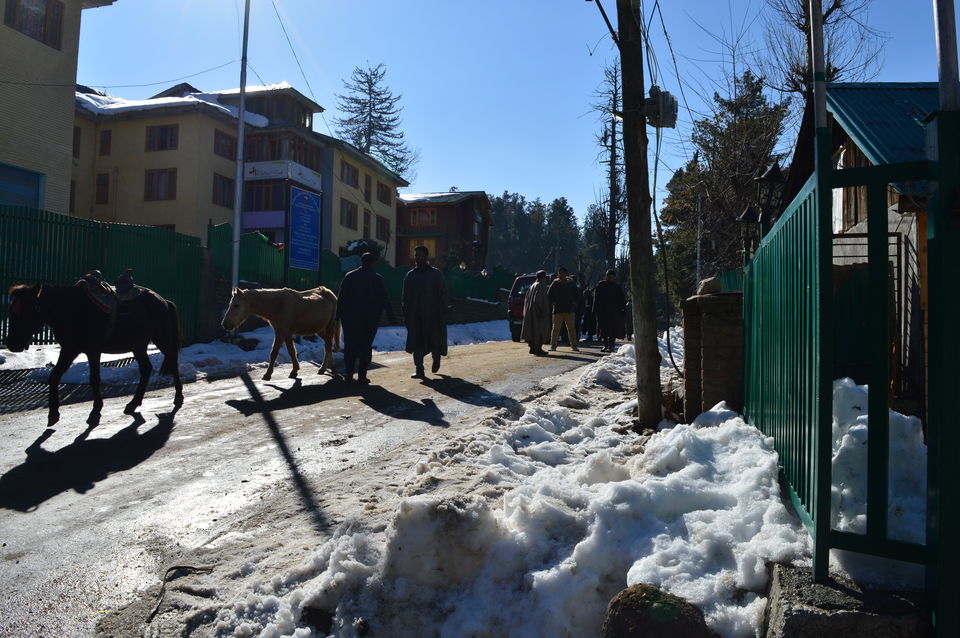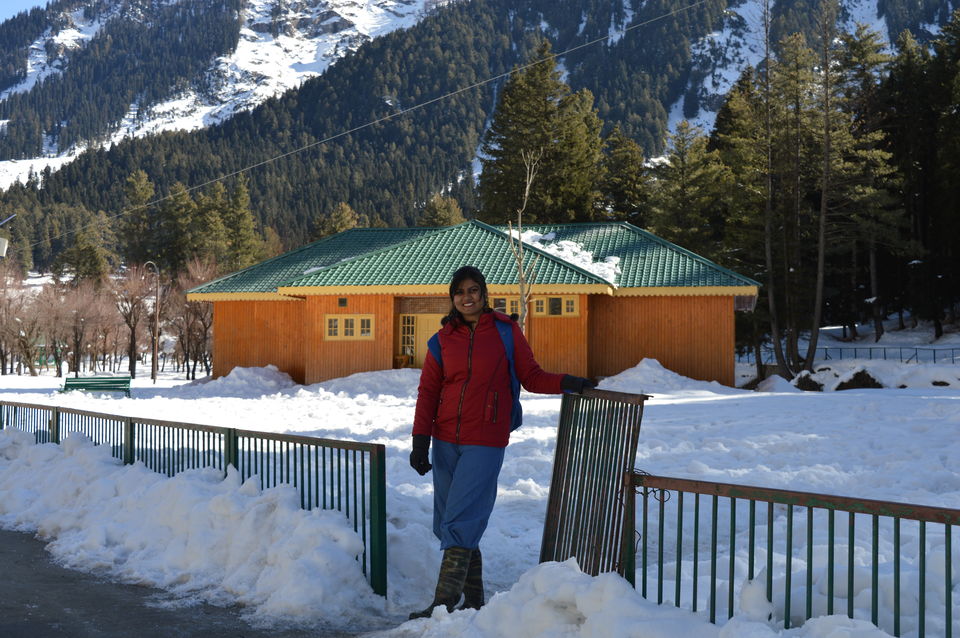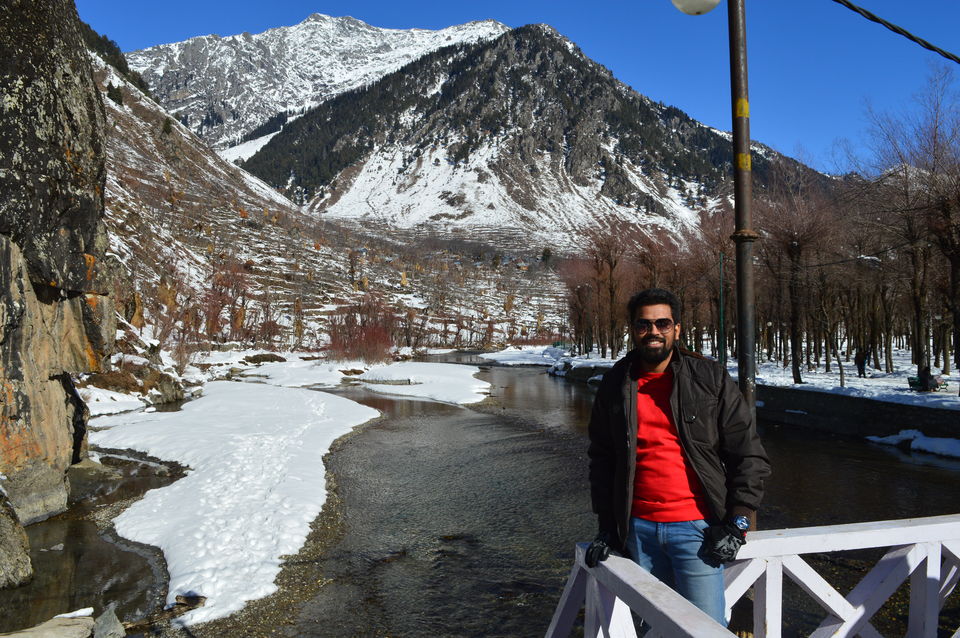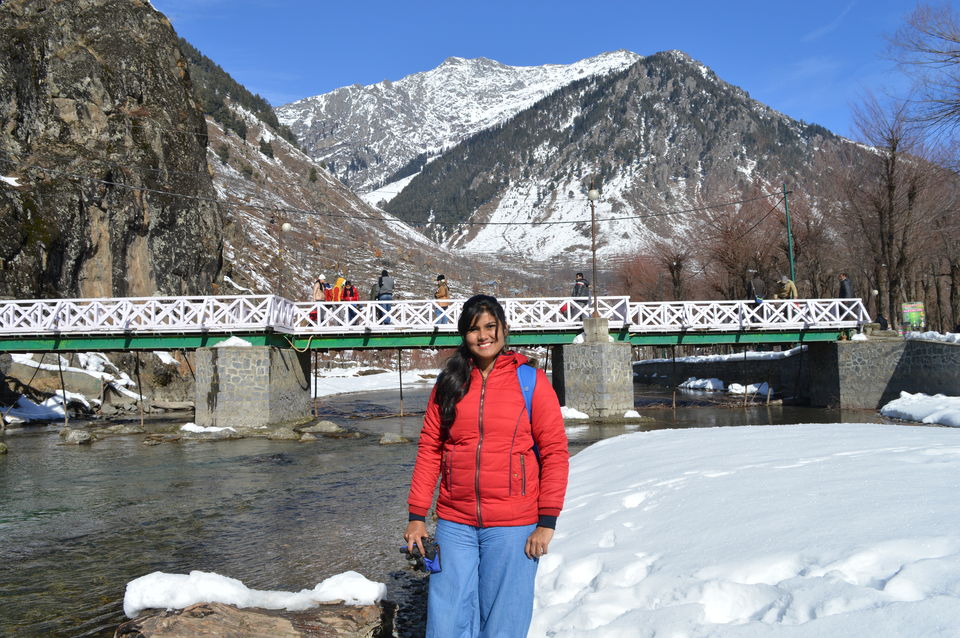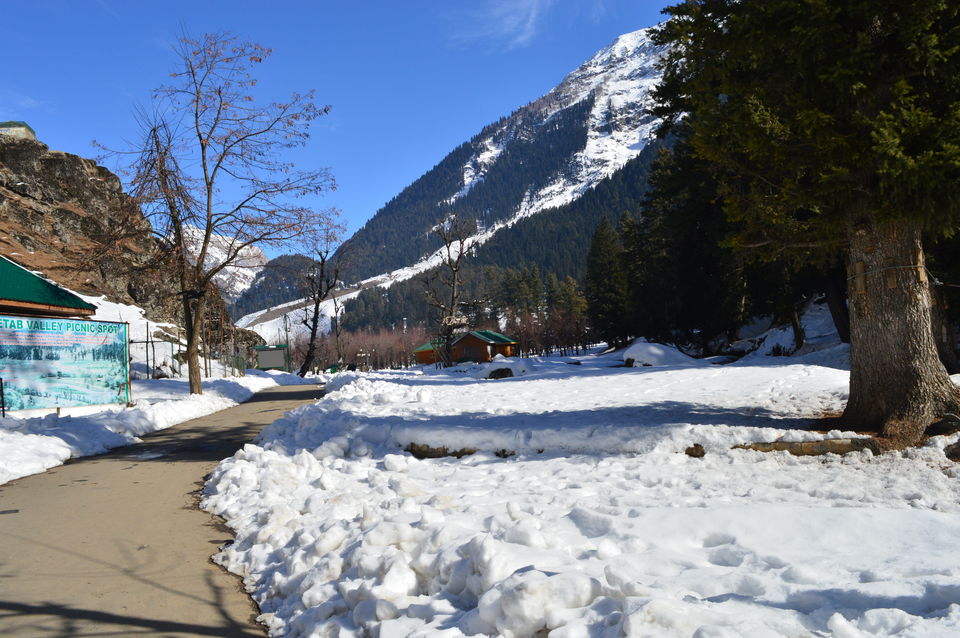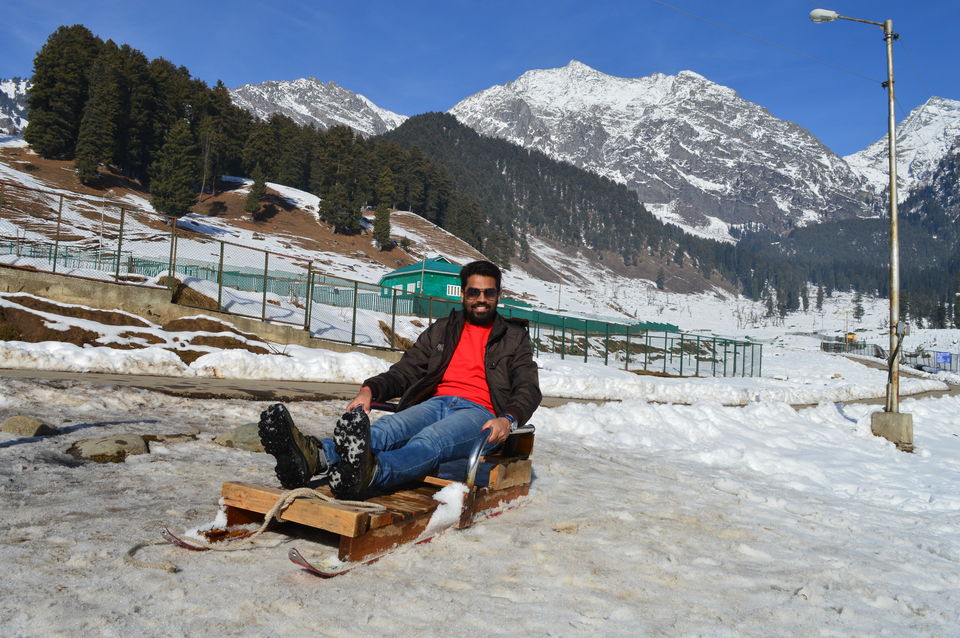 After completing the tours of valleys, head back towards Srinagar. This time, one can book stay at the famous Houseboats. I had stayed in Bombay Houseboats and it was awesome. They will provide you all necessary things including food and other facilities, in the houseboats itself, provided they have some timings. Don't worry if you have to step outside to the city, they will provide you free of costs Shikara rides from Houseboats to the main road.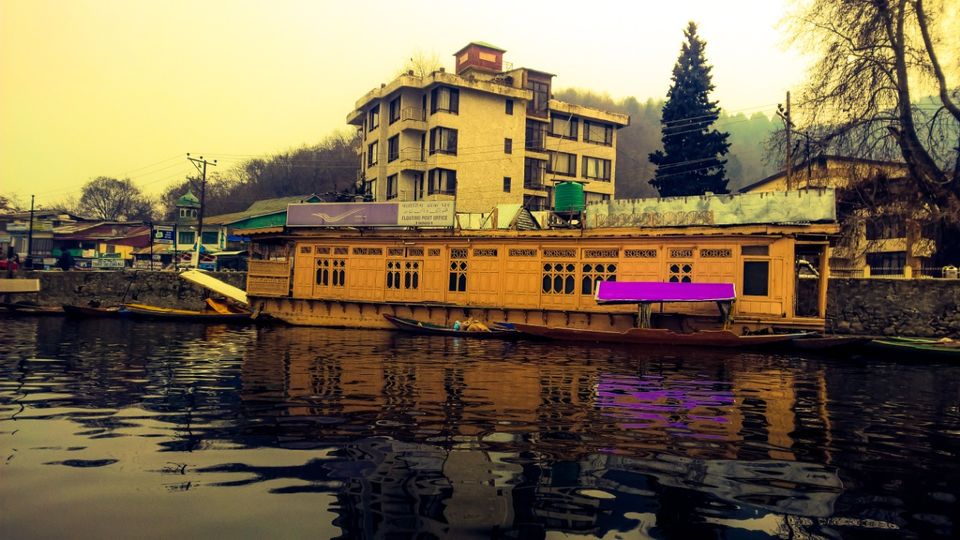 Take breakfast in the house boat and proceed for the famous Shankaracharya Shiv temple in Srinagar. The temple is situated on the hill and has around 250 steps after reaching the temple entry. Visit it early as cars are not allowed after 5 pm on the temple road.
Another religious and beautiful spot to visit is Hazratbal Mosque. This is one of the famous attractions of the city.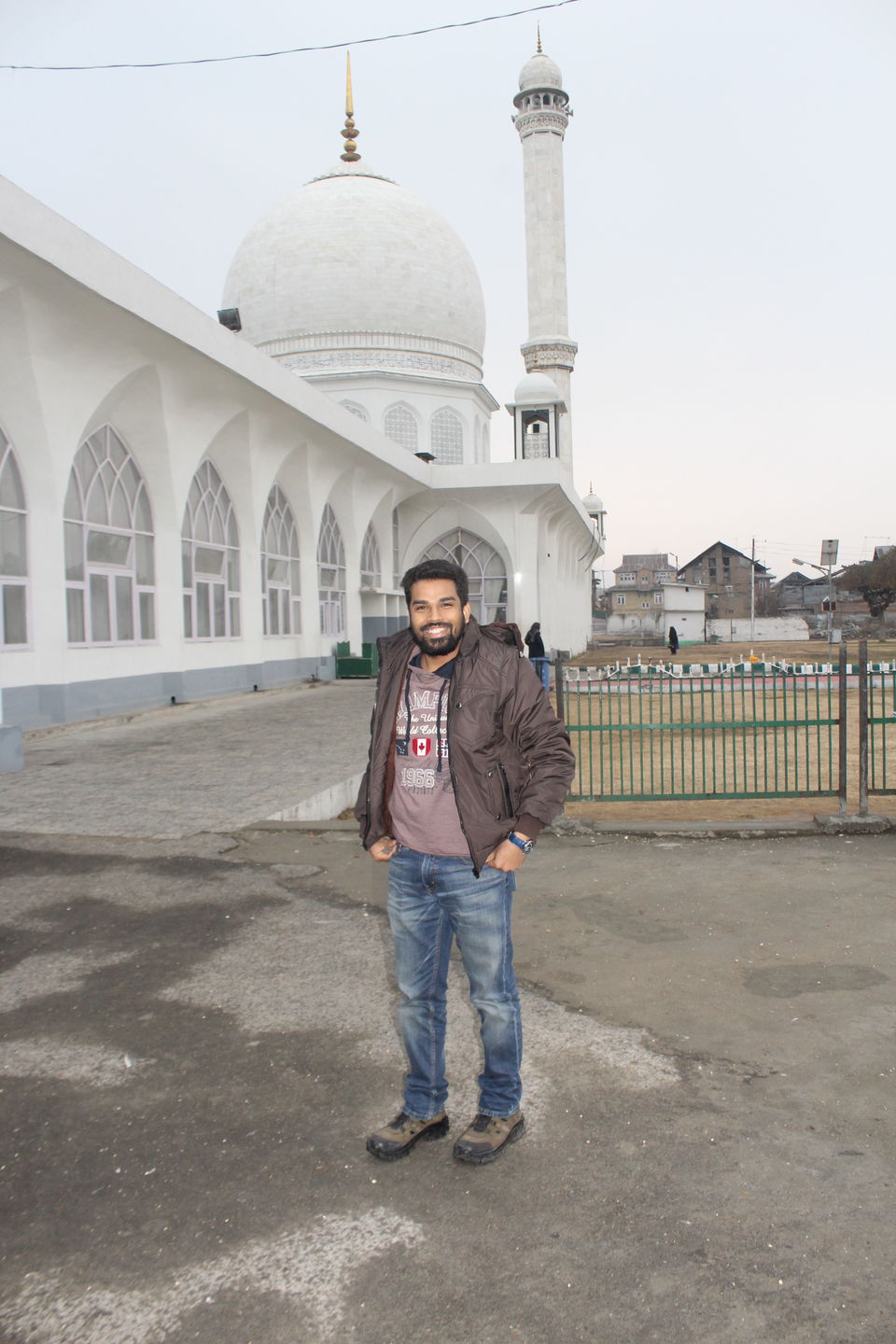 Try to complete temple and mosque before lunch and then head towards Char Chinar shikara ride. This is a shikara ride in Dal lake where you will get a chance to enjoy the ride in Dal Lake. During your shikara ride, you will encounter floating market, where you can buy local stuff from the local people selling the items on their shikaras. This is an extraordinary experience, not to be missed.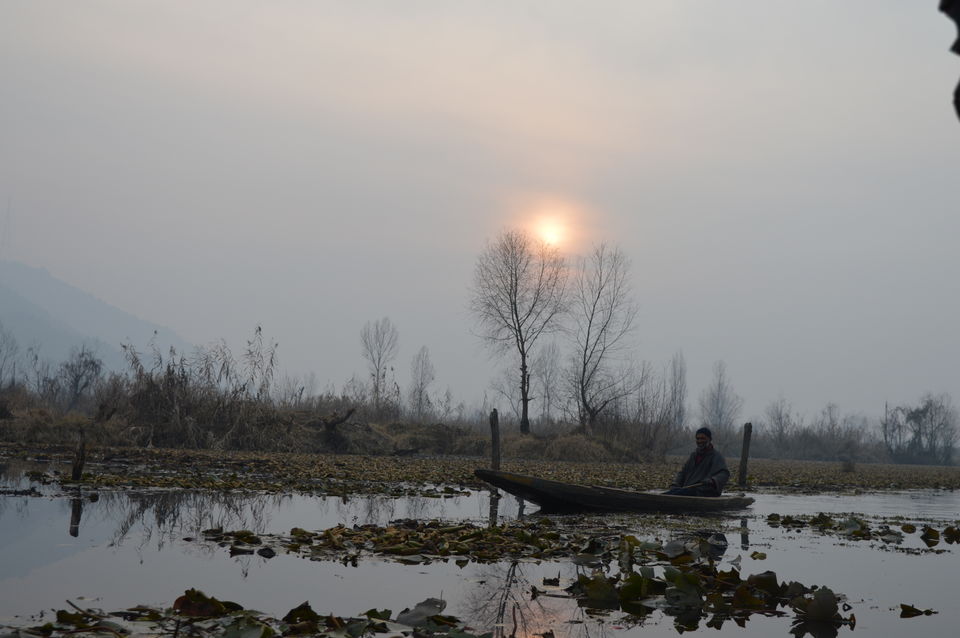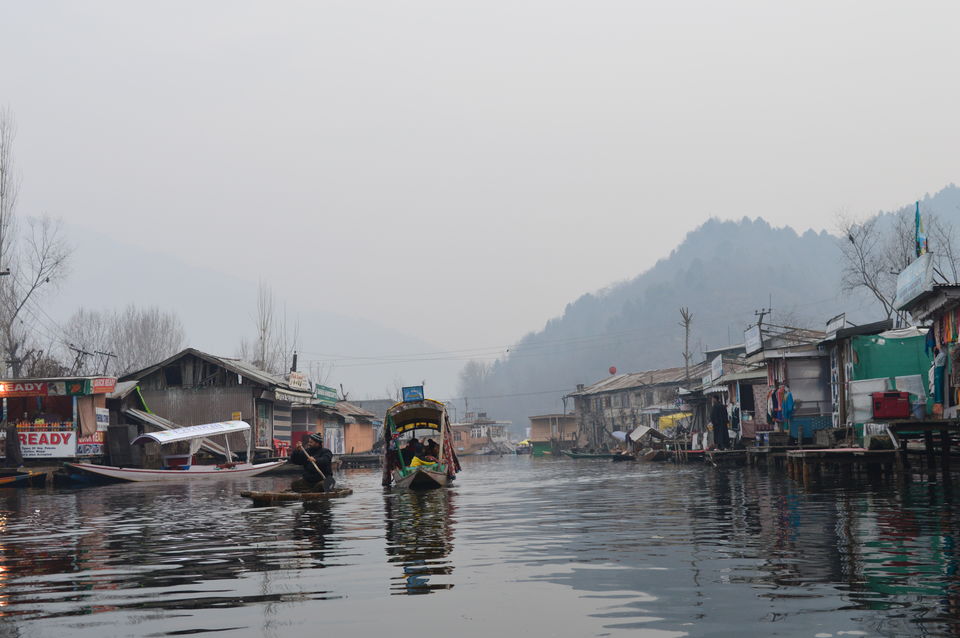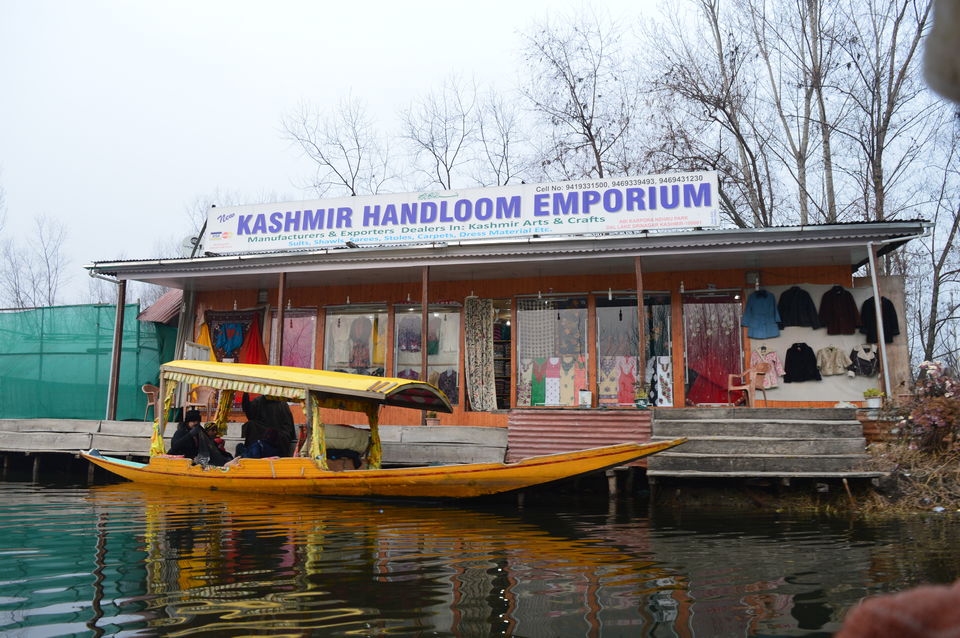 Don't miss eating breads/cakes from bakeries. Also, there are lot of options available for vegetarians. Just soak the beauty of this place and enjoy your trip without any worries. That is it!