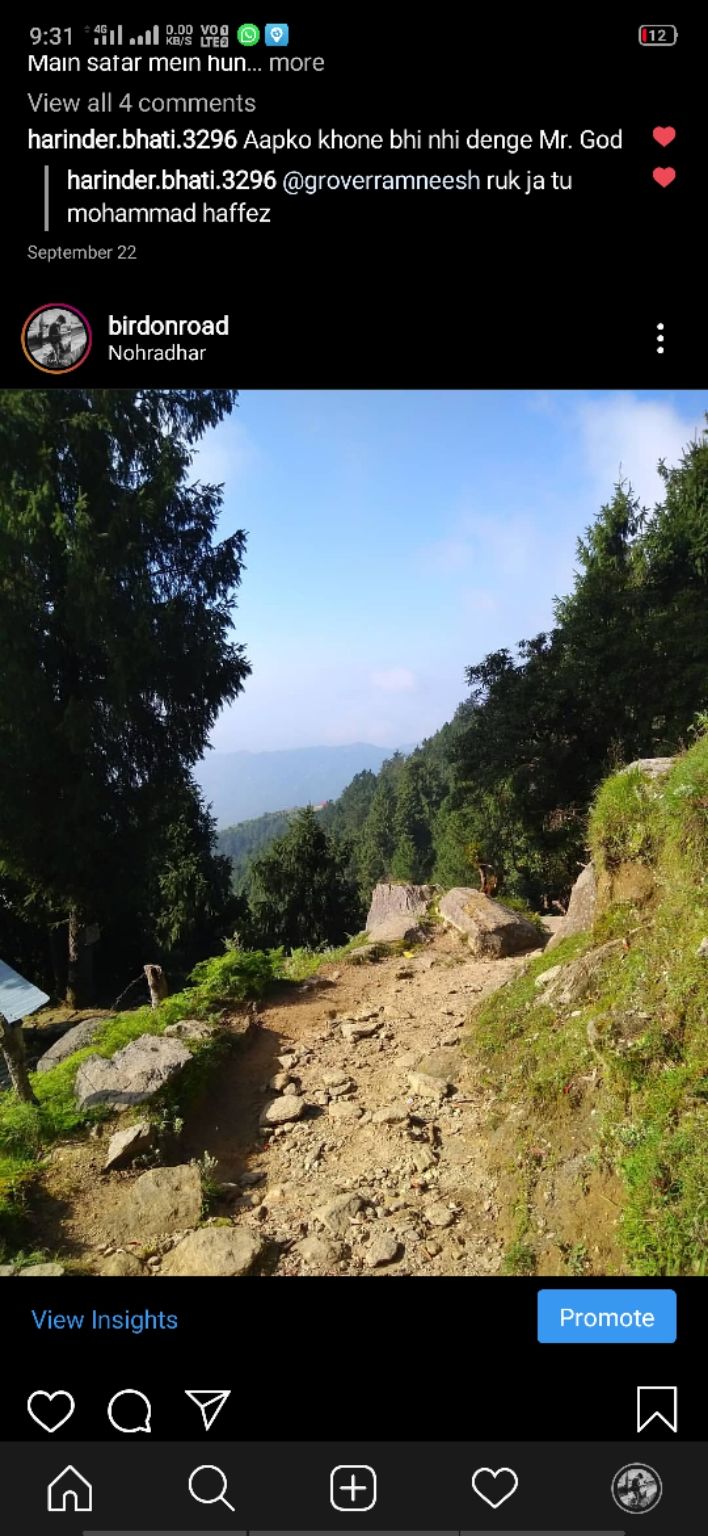 Churdhar had always been on my bucket list eversince I had first heard about it. For those of you who don't know, Churdhar Peak is the highest peak at 11,965 ft  in the Outer Himalayan ranges.
The trek to it is a moderately difficult one. You pass through a wildlife sanctuary and then above the forest is nothing but wind and rocks between you and death.
At the end is a Shiva Temple, old and a pilgrimage point for the locals & a view to indeed die for.
I knew I was going to make memories going there, but I didn't know I will experience something far more unforgettable than memories that night.
I still can't get the thought of that night out of my head, those black eyes shimmering with light in the pitch black darkness of forest looking at me.
After the short climb of first day, I had decided to stop at the rest stop in the forest, Jamnala.
Jamnala is a rest stop as well as a good spot for camping. So, after riding sleepless from Delhi to Nohradhar and then trekking 6 kms, i decided to stop and pitch my tent for the day.
Since there were dhabas nearby I decided not to light a fire instead mingle with the locals and other trekkers.
He was on the prowl that night.
The dhabha's owner, Nittu Bhaiya, had invited his friends from the village down to spend the night.
It was a monday night, so it was going to be slow. Fewer people on the trek. Less work to do, more leisure.
But today was different, around 15-16 people were in his abode & by some coincidence the opposite dhaba waala had gone out for his resupply, down in the village. So everyone was hurdled in up this small dhaba looking for warmth.
Everybody was at ease talking things, telling tales of the way to the peak, the falls, the injuries, everybody was tired.
There was a fire burning in the chulha, with food being made on the stove made about the chulha, waiting for it to be served.
People were looking for munchies.
A chillam was being passed around to smoke up the fatigue and food being served, to ease up the stomach.
Everybody was talking & eating, then all of sudden, dogs start barking around.
The dogs had seen him walking around the pasture.
He was there, hiding, observing.
Nittu Bhaiya, the dhaba owner had a miner's light which he often flashed around to scare animals away.
So, as soon as he heard the dogs bark, he turned his light towards the overgrown grass & saw something run away.
He knew there was a Tiger amongst the party tonight.
He brought out his shotgun hidden underneath the mattress and went towards the grass with two of his friends. He found nothing.
So, everyone just thought it must have been a dog or some other animal.
Everyone had winding down after the dinner, and were going to sleep. So, i went to my tent in the chilling cold & shivering out my soul.
Got into my warm, comfortable sleeping bag & decided to do some stargazing.
After sometime of sticking out my head out of the tent & gazing out to the sky, the cold crept up & i decided to sleep.
Closed my eyes & dozed off.
Suddenly, in the middle of the night, I hear a growl coming from the left side of my tent towards the water pond 15 m away from my tent.
A thought came to my mind that maybe it is just a dog. Another growl, and louder.
What if it's a tiger?
I had to see.
I grabbed up my torch and opened up the tent & peeked my head out & flashed the light.
Two big black eyes, shining with the flash of my torch, staring right back at me. He was massive, growling at me from 15-20 ft away.
I froze. Didn't know what to do?
Neither he moved an inch nor I.
We were both stuck there and I knew I had to do something but my body was failing me.
Everything about this trip was flashing besides my memory.
It is stupid but somehow deep down I knew, he wasn't here to hurt me. Instead I had been blessed by his presence, blessed maybe by the deity residing on the peak above, a messenger.
While I was thinking all this, he flinched & I got my control back on my body. As if some trance had been broken.
I shouted out at the top of my voice, "Sher, sher".
The dogs woke up & start barking. People from the dhaba woke up & started coming out.
I watched him disappearing in the darkness of the forest.
I was smiling, after being scared shitless.
Everything was good, everything was magical, life was good.
I still slept in the tent for the rest of the night. Whole night I felt his presence nearby.
#NearDeathExperience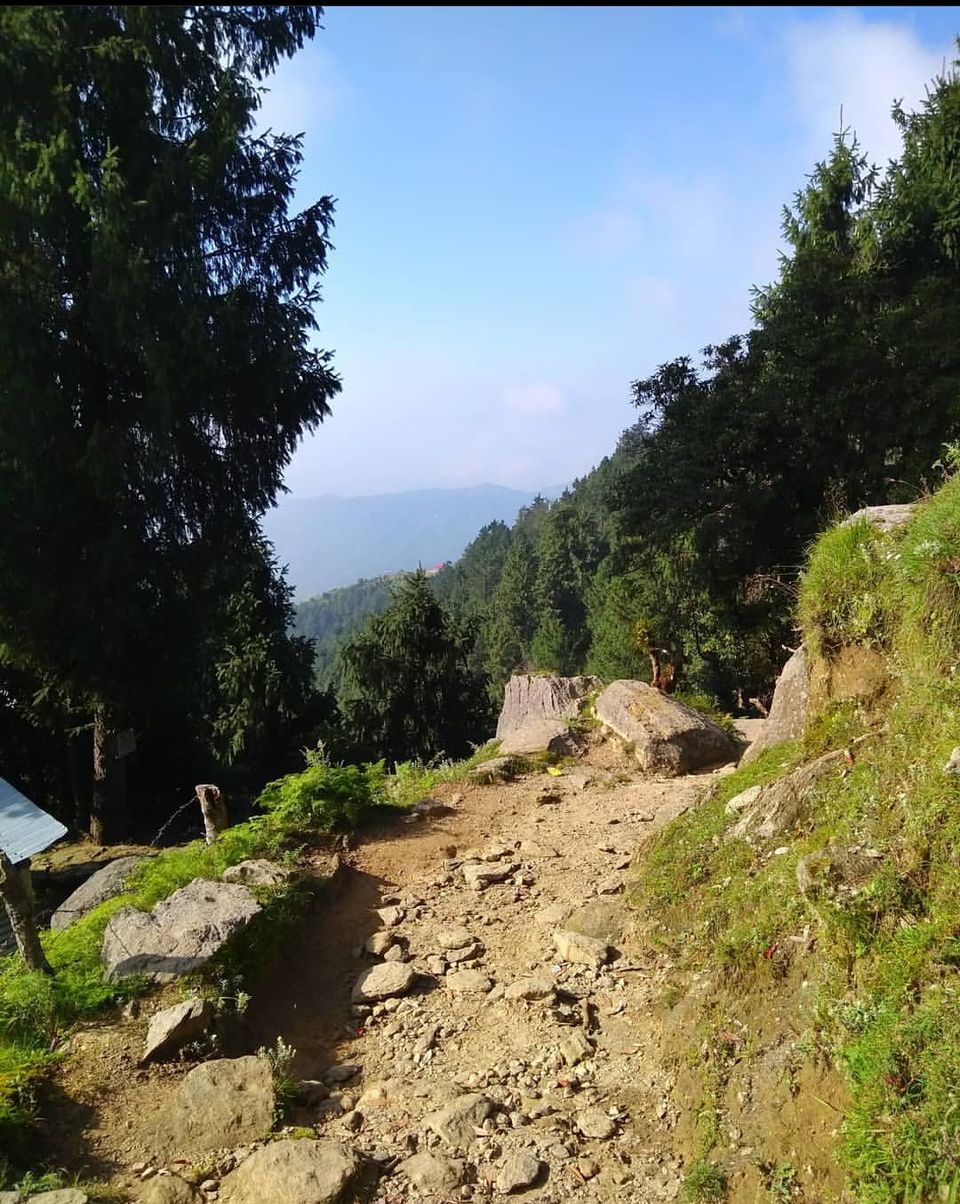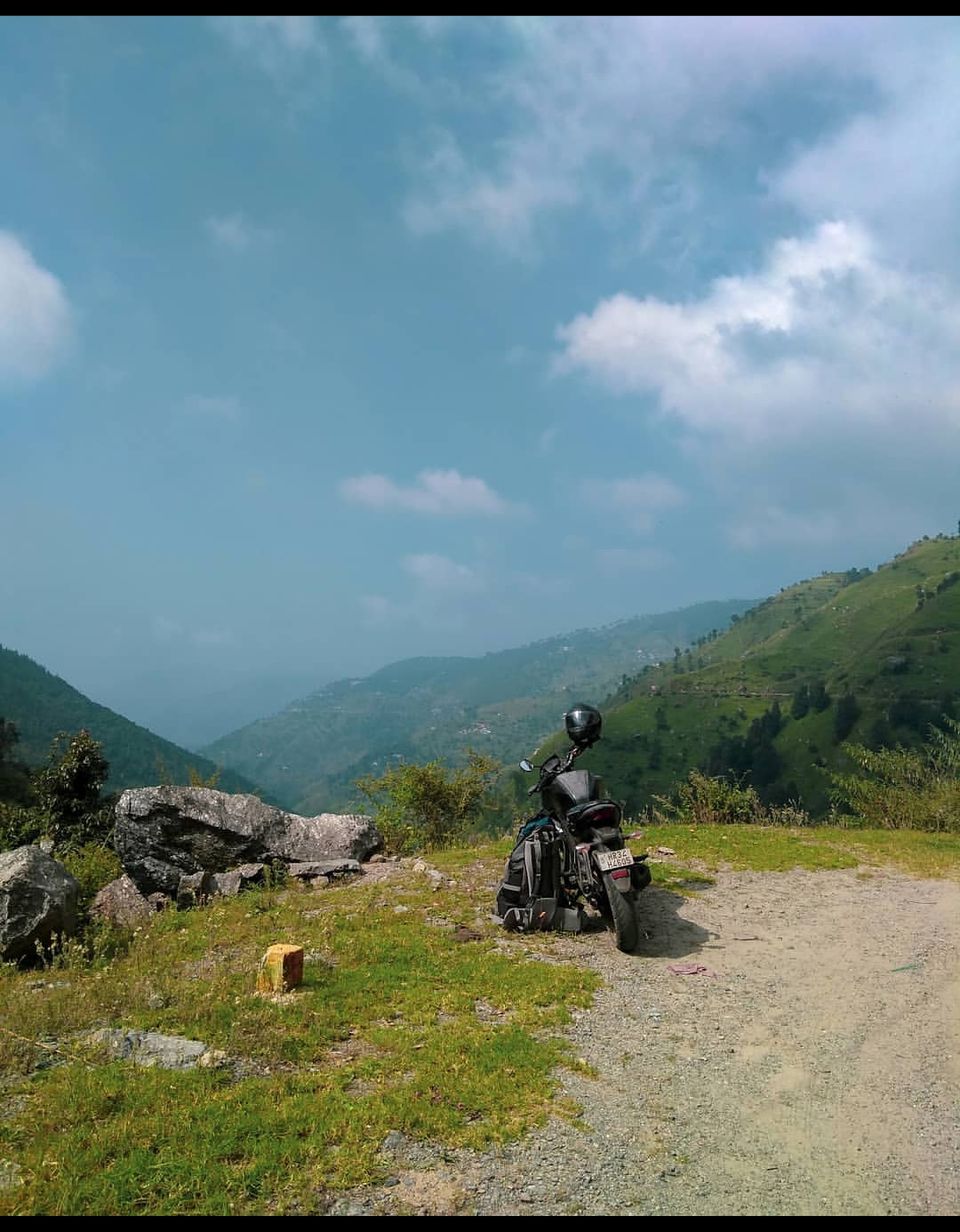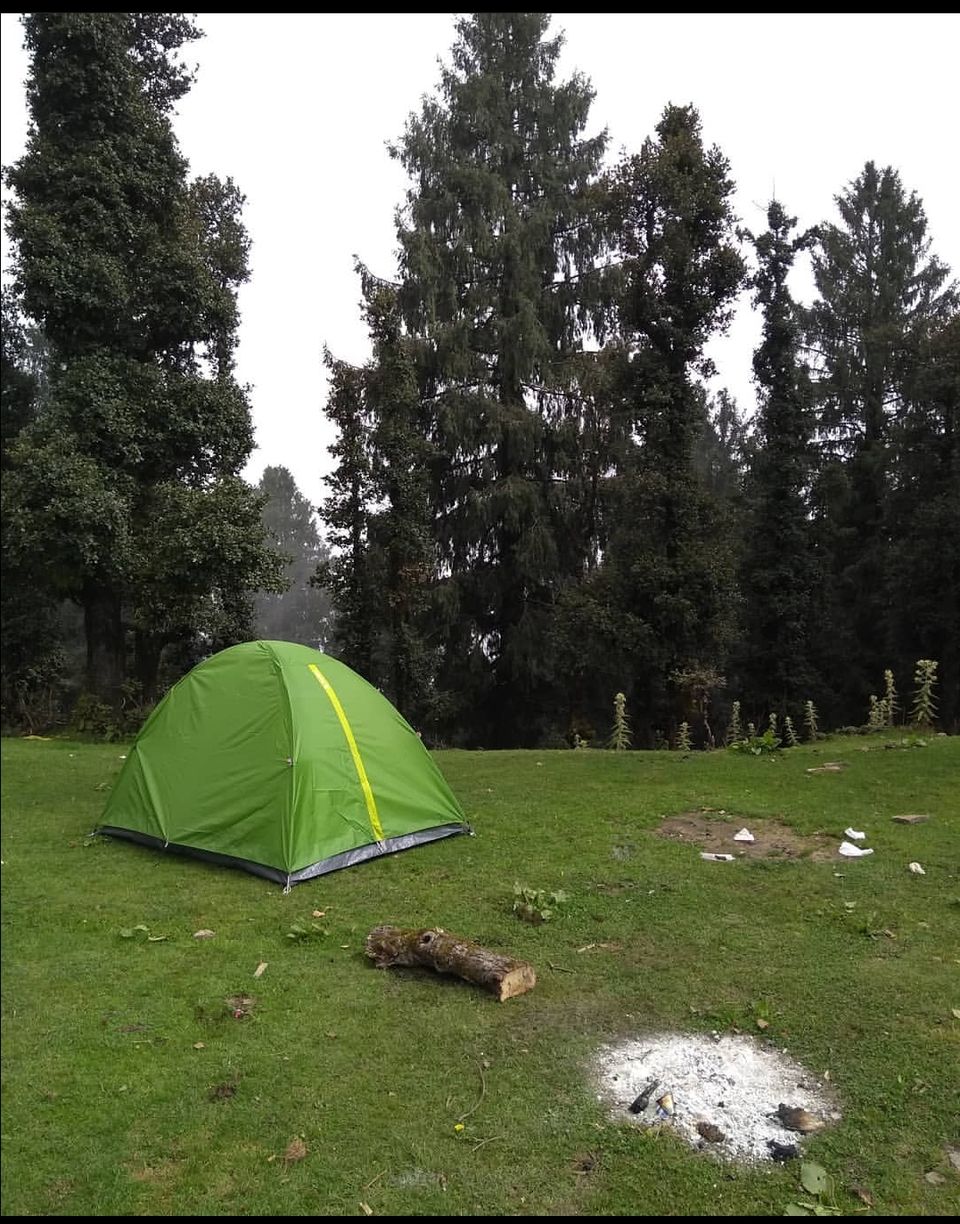 Churdhar Peak is the highest peak at 11,965 ft  in the Outer Himalayan ranges.
A Shiva Temple and a Shivling resides at the peak. It is a religious pilgrimage site for locals.
The trek covers mountains barren with rocks, a wildlife sanctuary & a view to die for.
The trek can be done in a single day if you start early. The trek is moderately difficult but manageable if you are used to them.