Central Park is one of the beautiful spot in the New York City that everyone wishes to visit. Central Park is filled with numerous cultural and historical places in its wide territory that includes Strawberry Fields, Belvedere Castle, Bethesda Fountain and much more. Central Park becomes one of the interesting tourist places in the New York City that everyone likes to enjoy their visit. When you like to enjoy the uniqueness of the Central Park then choosing Pedicab Tours might be the wonderful option for getting much entertainment. Pedicab tour of central park covers all the important spots that includes Tavern on the Green, Cherry Hill, Bow Bridge, Strawberry Fields, Dakota Building, San Remo, Alice in Wonderland, Delacorte Theater and much more important places to see.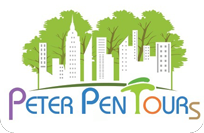 Package Included In Pedicab Tours:
Pedicab Tours offers you the most unique opportunity for experiencing the history of all places of interest and know about the complete history about the famous historical buildings in the amazing manner. Save more time and money with enjoying your tour in the extensive way. Buy tickets for the tour immediately and see the preference of different tour packages that includes 1 Hour, 2 Hour and 3 Hour Central Park Pedicab Tours. Advance purchase of the tour of central park tickets is available and it is highly recommended so that you could easily save 25-50% than walk-up price. Maximize your chances for getting day and time you preference so that it would give you quite an entertainment maximum with saving more money.