When in Bangalore, do not miss out on this place. The Country Club Marathahalli, offers a long list of fun activities and a full-size swimming pool which is all you need to spend a perfect weekend. Located in the bustling hub of Bangalore, this resort is your ideal leisure destination to spend fun time with friends and family. Country Club also hosts corporate meet-ups and has splendid banquets for hosting outdoor events.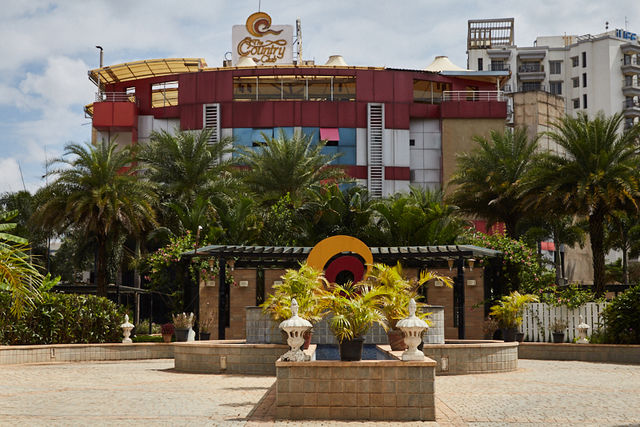 Here is a broader list of activities and fun things to do at Country Club, Marathahalli.
 The club offers a well-equipped gymnasium for you to not miss your workout sessions on your vacation getaways.
 For a rejuvenating experience, they also have The Moksh Spa which offers soothing spa sessions to refresh your tired body and leave your relaxed.
 The full-sized swimming pool is a treat for one and all. They have a separate baby pool for children as well. The pool side has a massive space and can accommodate approximately 100 people.
 For the food lovers, they have the Dakshin Spice- a multi-cuisine restaurant which is well-known for its Biryani and Kheema among other delicacies. They also have a lounge bar.
 The indoor games include table tennis, snooker and squash. Adults as well as children can have their merry time during the afternoon time around these courts.
 There is a separate play area for the adolescents to have their fun time. The lavish spread-out of the garden will let them stroll through the place and have a fun time.
 They also offer one-day packages which include indoor games, swimming pool access, lunch and tea, and access to the gym and spa.
 The executive rooms have contemporary interiors and are provided with all the modern amenities which include a coffee maker, mini fridge and good quality furniture for a comfortable stay.
 The indoor banquets can accommodate approximately 1000 people and can host several events like business meetings, weddings, birthday parties, etc.
 There are several adventure activities hosted around this club which include para-gliding, go-carting, rock climbing, water rafting among others.
 Many tourist attractions like Mysore, Nandi Hills, Banerghatta National Park and the Dance Village are just a few hours drive away from this resort.
 This resort is easily accessible through the local public transport and the nearest airport and railway station are well-connected with the rest of the country.