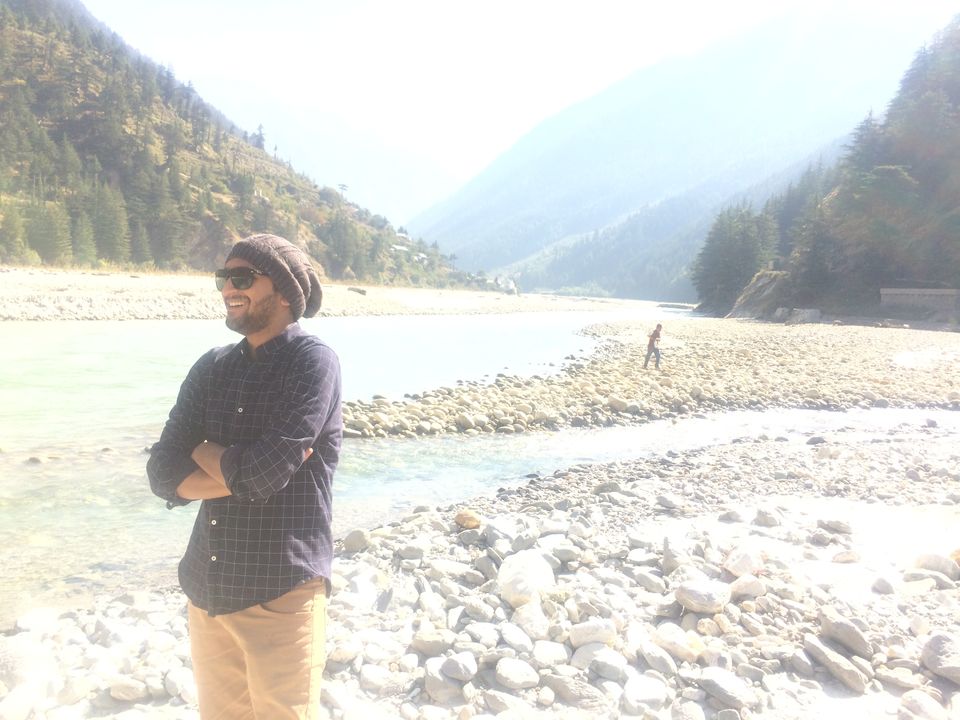 I am about to move to Mumbai, so wanted to make the most of left days in Uttrakhand. The trip was planned on Thursday night, but we needed 4 ppl to make the trip economical. curious minds wander alike, one of my friend agreed to come down all the way from Delhi to join us and another persuaded his boss to give him a Saturday off. Voila, next morning with the sun's beacon, we were on the road.
Harshil is an offbeat hill station , 276 kms from Dehradun and takes 8-9 hours to reach. Gangotri is another 90 mins from there , however the last stretch of 9 kms is pretty awefull.
Left from Dehradun at 6.30 am .The road is pretty good .We took the way through Doiwala, However one can also take Thano road which is very picturesque.
We reached Rishikesh at 7.20 am and had Breakfast at Fakot which is another 20 minutes from there. Aloo prathe ,Chole were okay. They also serve "batiya" which one can try their hands on. Another great option for breakfast is Chotiwala at Rishikesh.
The road from Rishikesh to Chamba is smooth and we reached chamba in no time , our next stop was the striking Reservoir of Tehri dam on the Uttarkashi –Chamba Highway.
We clocked in at Uttarkashi at 3.00 pm. There are not many petrol pumps from here onwards to Harsil, so we got the tank full. The road is bad in Patches where land slide has occurred otherwise it's a decent one for any experienced driver. Road after Batwari is bad for a patch of 7-10 Kms.
We hit the town of Harsil at 5 pm and were awe struck looking at the beauty of this modest Town .We zeroed down on a cottage at Dharali for just 300 bucks per room, which made us all the delighted.
Day2
The sound of the river intoxicates you to a whole another level.
The apple orchards are breath taking, we plucked some apples from the tree and had them .Truly a gift of nature. Apples are pretty cheap out there .We took back 20 kgs of them. Another speciality is the Rajma, which has a unique taste to it and is a must buy.
 We had Maggie for breakfast, which just made our day. After spending some time at the bank of Bagirathi River we left for Gangotri.
There's a view point on the way which gives a panaromic view of river Bhagirathi rushing down the mountains.EN Route to Gangotri one can find pictureques views of snow laden Himalayas which will leave you gaping.
At 1 pm we were in the modest but charming town of Gangotri. Gangotri will give you that sense of calmness..guess it's the tranquility in the air which won't let you leave
PS for all those who have a taste in liquor , carry something beforehand.Same goes for ciggs.