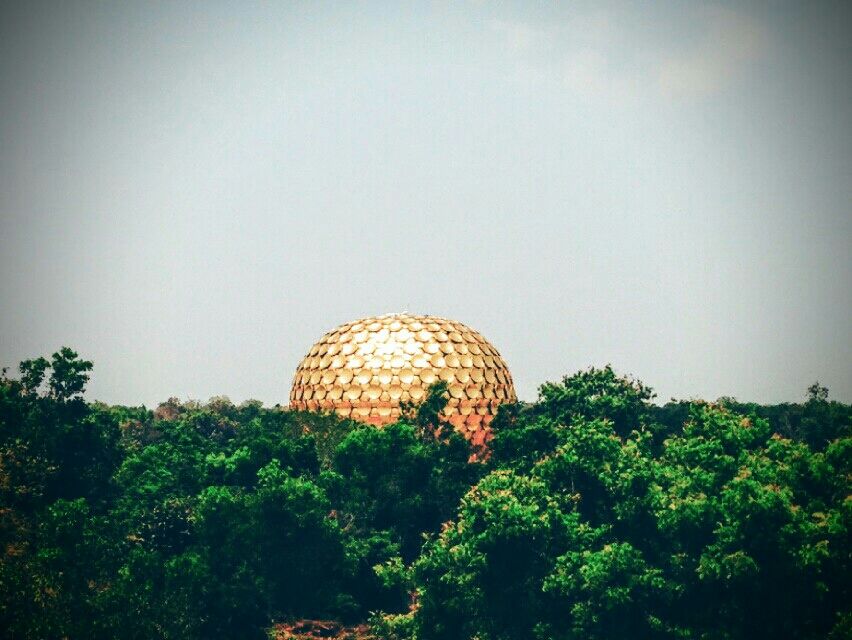 Matrimandir,Auroville
A divine place to reside in one's heart.
It is a architectural marvel when you see it's massive shape(golden discs) surrounded by 12 petals. You get spiritually mesmerized by mere exterior look of it.
You are yet to perplex by the inner chamber of the matrimndir.
A spiralling ramp leads upwards to an air conditioned chamber of polished white marble referred to as a place to find one's consciousness.
Well,sounds intricate or may be over hyped. But as I have experienced it it has some miraculous energy which compels you to concentrate.
Chamber contains the glass globe at the centre of it and a slight ray of light diffusing from the top which is palpable divine energy.
It was truly an unforgettable experience for me and even if you don't believe in the spirituality,i think this one will surely leaves with the unsolved questions and might create a mark of soulfulness.