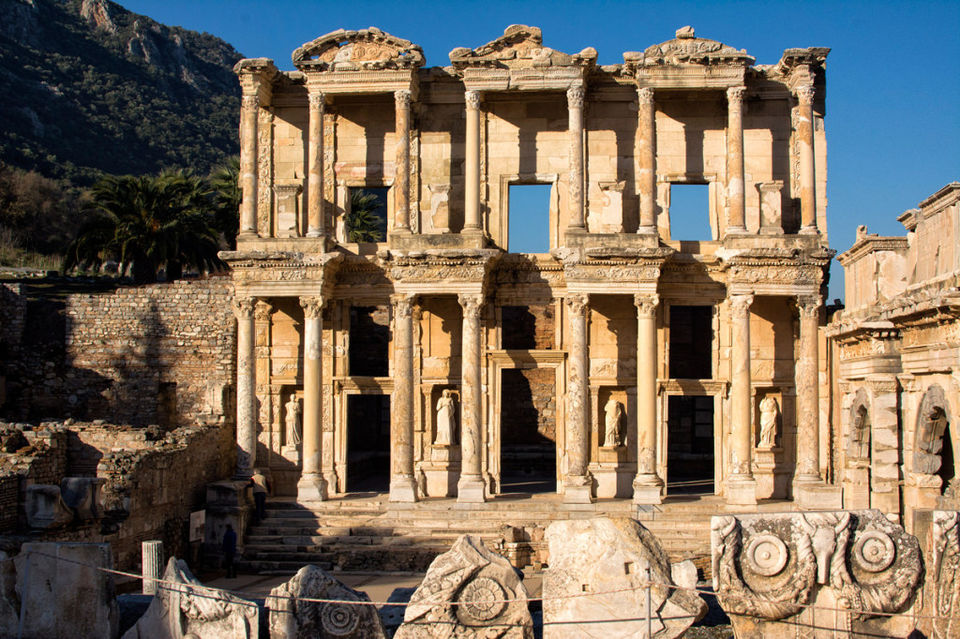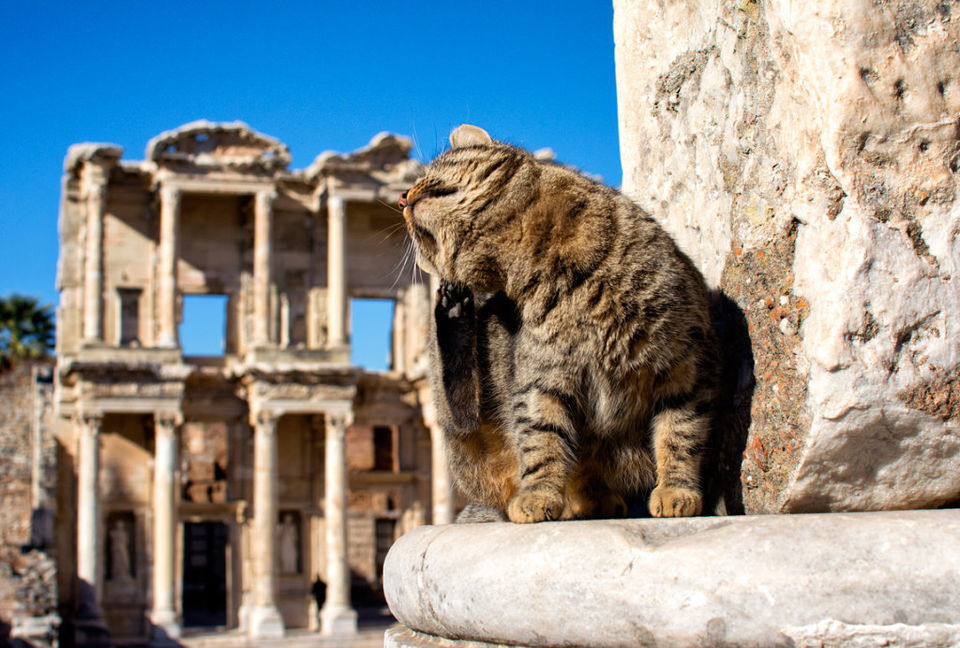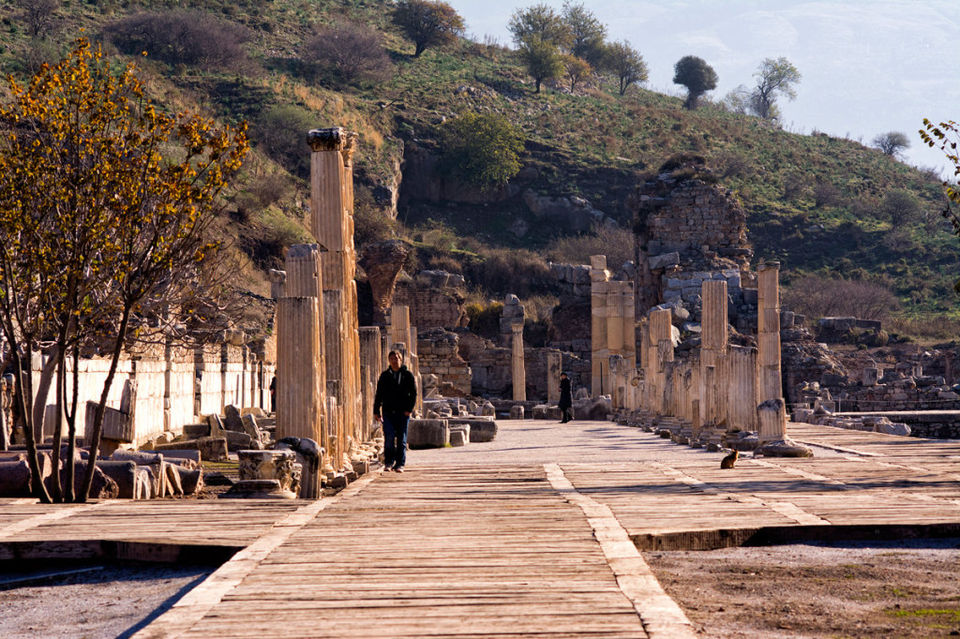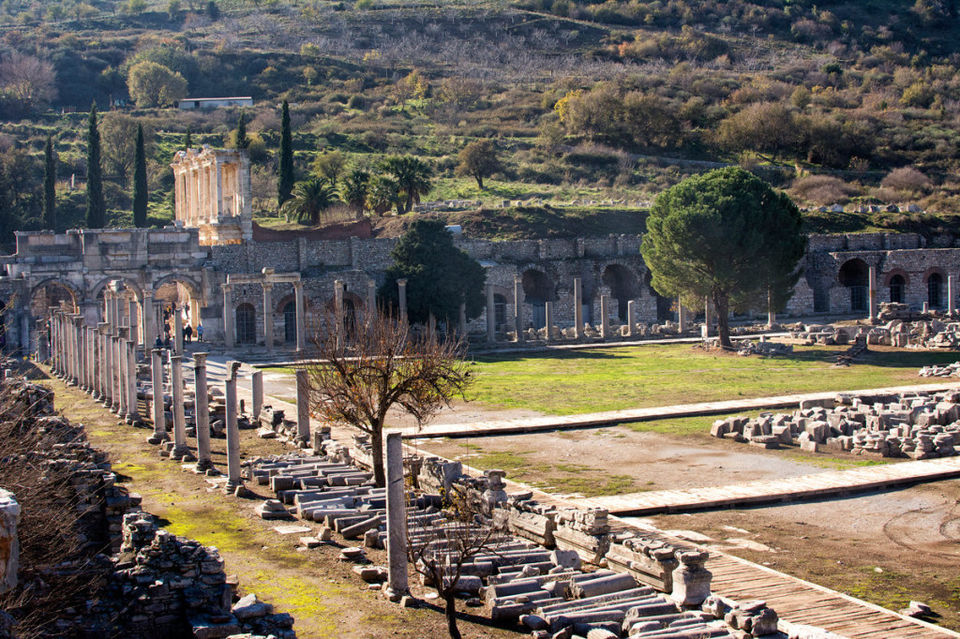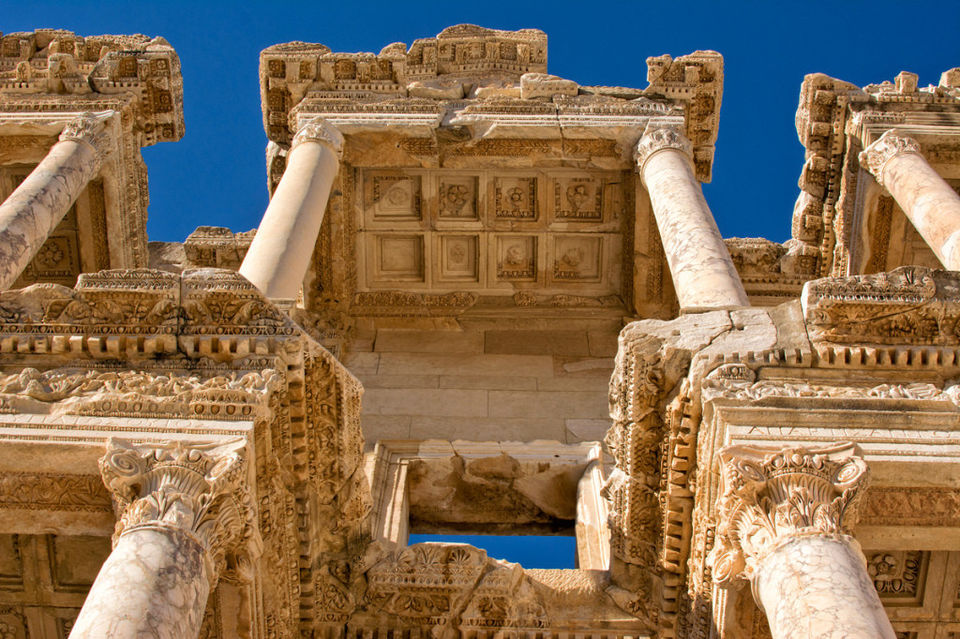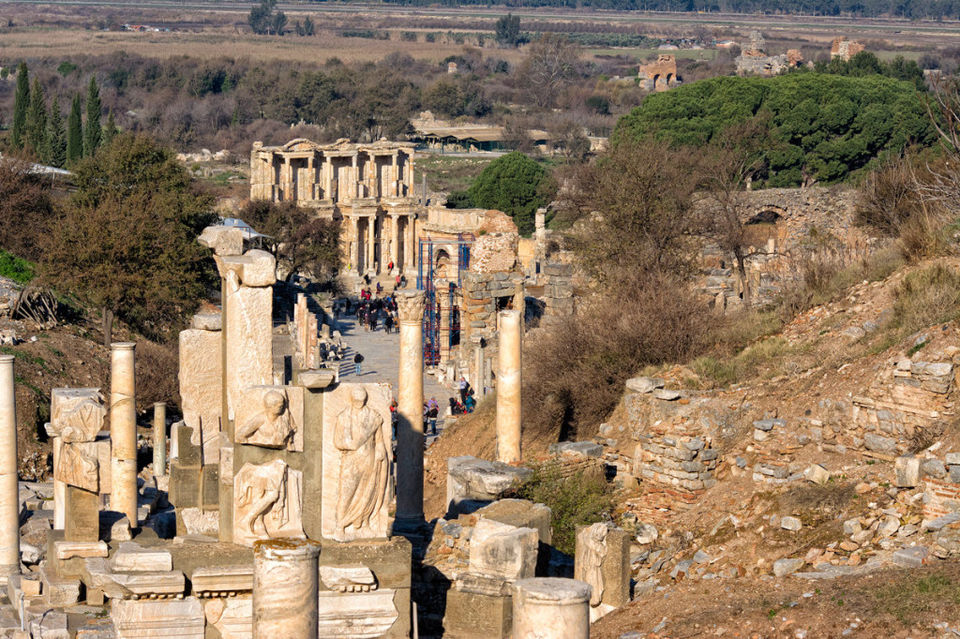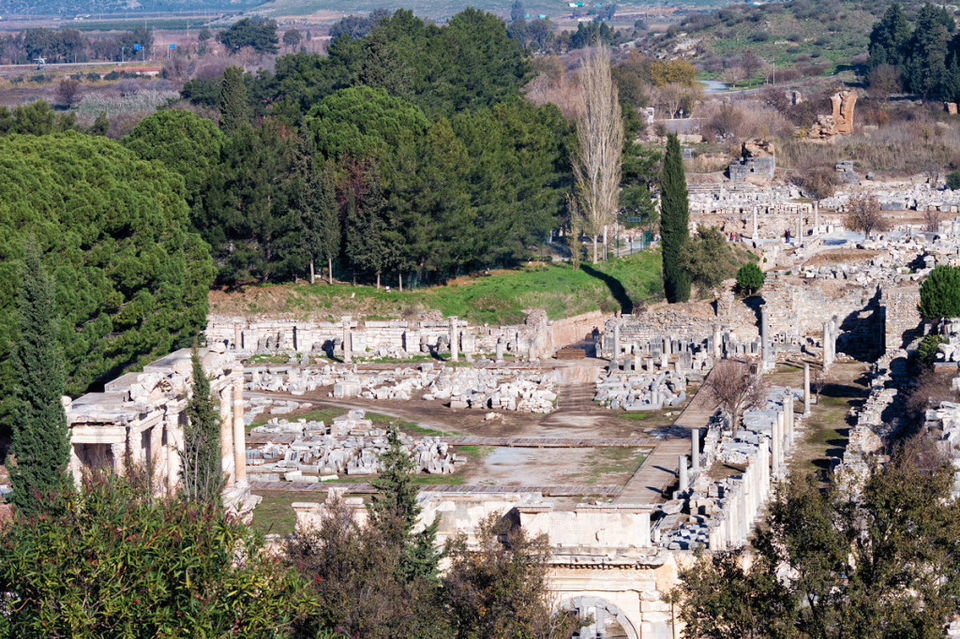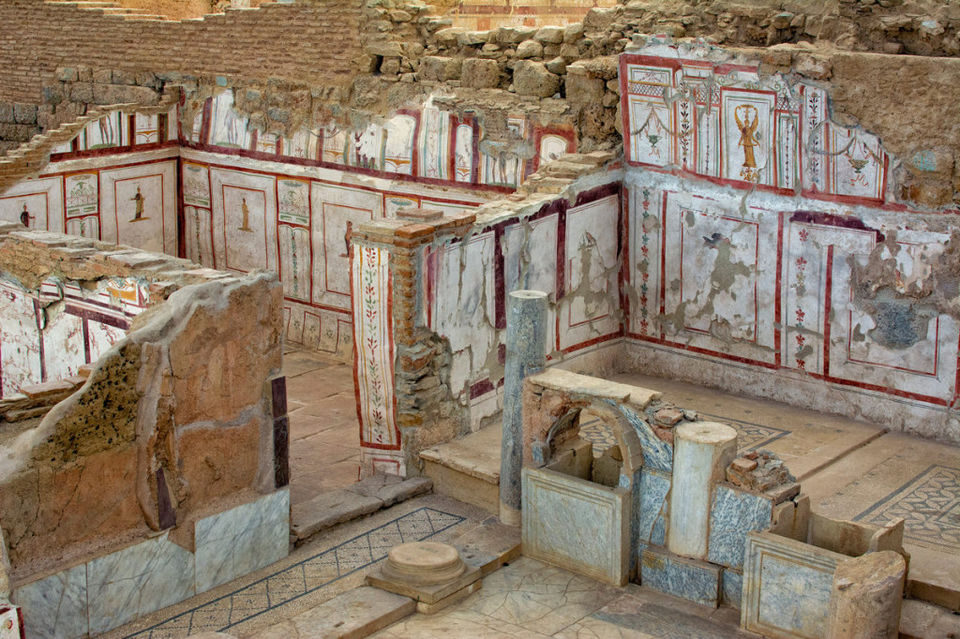 After exploring Turkey for a month we are moving on with some pretty great stories to tell. As a country with such a variety of impressive sites and diverse landscapes, Turkey has a way of capturing ones attention and not letting go. Much like Pamukkale, Cappadocia, or Istanbulbefore it, we had set our sites on exploring the ancient city of Ephesus since day one and were so excited to see all of our planning finally becoming reality.
However, after a string of over four consecutive months on the road now, and our nearly constant ravings about the places we had been and the things we had seen, our travels were beginning to blend together and our initial excitement for travel (and therefore Ephesus) was waning. As we've mentioned before, Turkey always felt like the main bulk of our trip when we were planning. But now, with our time in Turkey about to wrap up, we felt lost – unsure about the future and wanting desperately to relive the past. Fortunately, any concerns that we may have had about Ephesus and its ability to stand up to our other incredible experiences in Turkey were completely unfounded. Ephesus was not only more interesting and impressive than we initially imagined, but it also provided a much needed spark to get us back on the (travel) horse.
This trip was first published on Have Blog, Will Travel.
The most recognizable structure in Ephesus is the Library of Celsus which dates to 125 AD and acts as the main tourist draw, enticing an average of 1.5 million visitors to the site each year. "Commanding" is the best way to describe the impressive facade of the Library, which has been carefully reconstructed from the original pieces. However even more impressive is the fact that the facade stands in its original location, exposed to the elements, yet with so much fine detail and decoration still present. We've only seen two other Turkish-Roman ruins of this magnitude – the Pergamon Altar and the MARKET Gate of Miletus – and they both reside in the Pergamon Museum in Berlin (and have been preserved there for over a hundred years).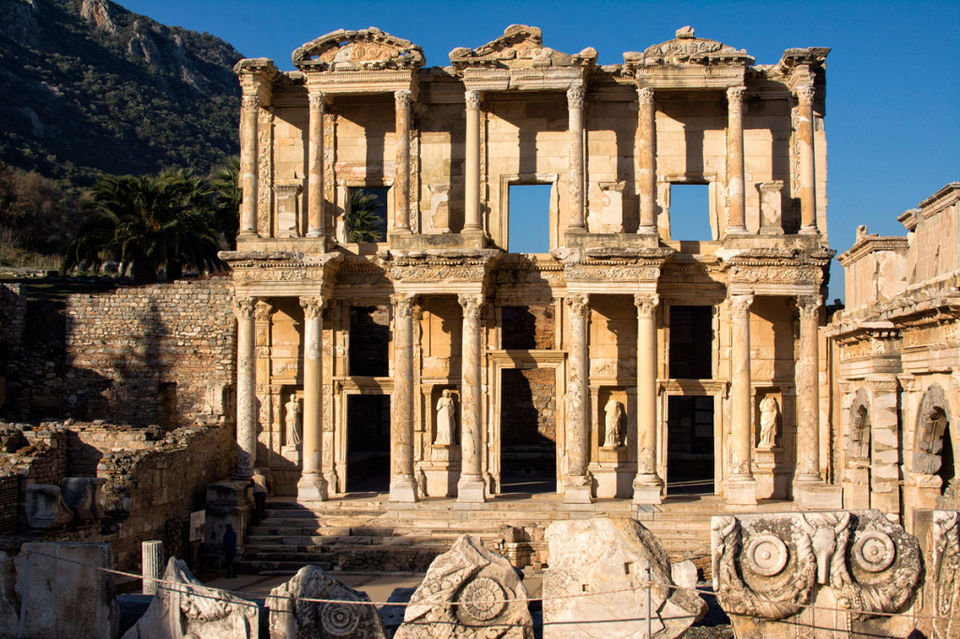 Although large sections of the site have yet to be uncovered (only an estimated 15% of the site has been excavated), it's still possible for visitors to get a sense for how large and important this city would have once been. Even more, the ruins speak to the grandeur and splendor of the city in its former life; a grandeur that included mosaic covered streets, something that has not been seen elsewhere, as well as numerous temples, fountains, and monuments erected in honor of the city's elite or to commemorate important Imperial visits.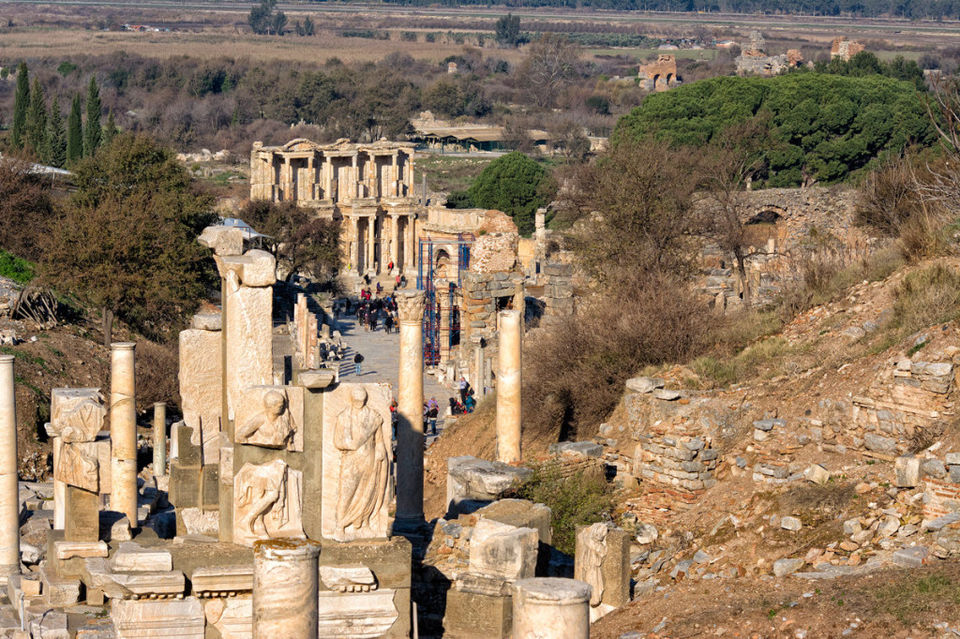 With so much to see, it may come as a surprise that our favorite area of the day was one very few people make time to visit, the Terrace Houses – a small section of ruins that lay hidden under a protective structure in the shadow of the Library of Celsus. Although we didn't know much about the Terrace Houses before our visit, I happened to remember reading about them weeks earlier on one of the travel blogs we follow, and we decided to check them out. As it turned out, this was the best decision we made all day. Originally the homes of the wealthiest and most powerful residents in Ephesus, the Terrace Houses all had their own heating systems and interior baths, a luxury well ahead of their time. However, in addition to these practical elements, the houses were also lavishly decorated with exquisite frescoed walls and mosaic floors. Today, these ruins are being painstakingly restored by archaeologists in what is likely the world's most complex puzzle. Fortunately for visitors, the site is covered and, with the use of glass-floored walkways, the Terrace Houses can be fully explored.