Getup early. Wherever you are, get a Grab car or a shared taxi or bus to South Bus Terminal in Bangkok. Go to platform number 10. Handover 110THB to the conductor and tell her Kanchanaburi. Bus starts exactly at 8.00 Am by their time. Get something to drink or eat while you're in the bus. It's going to be a 3 he journey in an AC bus. Don't hold your pee when you're in the bus. Do it before boarding the bus. Board the bus. Have a good sleep. We forget you are awake, you get to see the beautiful country side of Thailand.
You'll reach the Kanchanaburi bus station. Get down and on your left there's a enquiry counter. Tell them Erwan waterfalls. Buses available every one hour I think. And the last bus from Erwan national park is at 5 PM. Pay 50 THB and get your ticket. It's going to be a one and half hour journey to the falls. If you are too adventurous, hire a bike nearby the bus station for a day. Ride to Erwan falls. The entire place is surrounded by mountains. By bus you'll reach the park by 12.30 or 1. Have your food.  Entry ticket to the falls will be collected in toll gate itslef. 300 THB per person. After your meal, get ready to feel the paradise.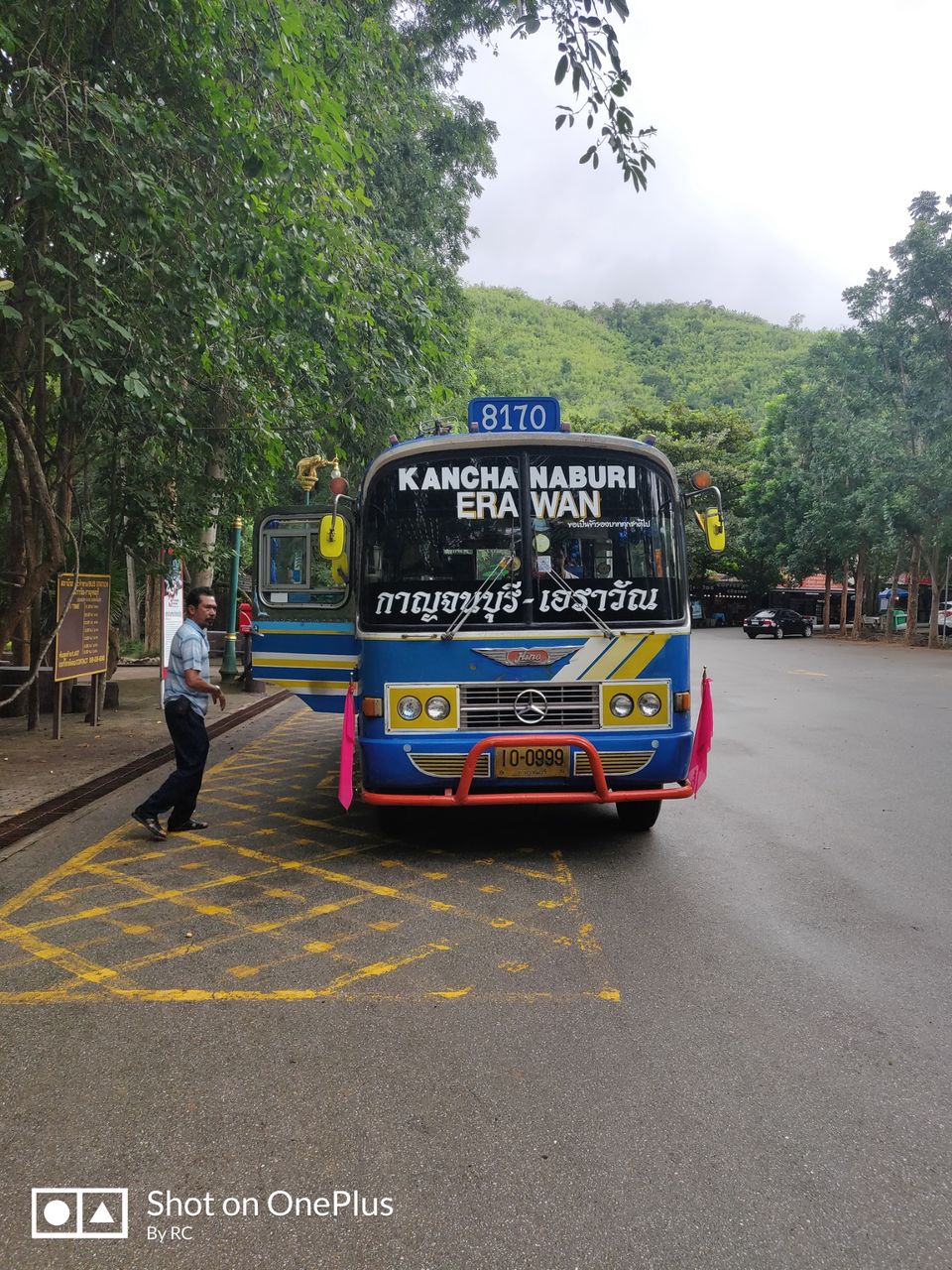 Start exploring. You'll see a lots of falls on your way. Keep in mind that the last bus is at 5 PM to Kanchanaburi. Else you have to camp there and take the next day bus. If you want to explore the places around, extend your itenary and explore around.