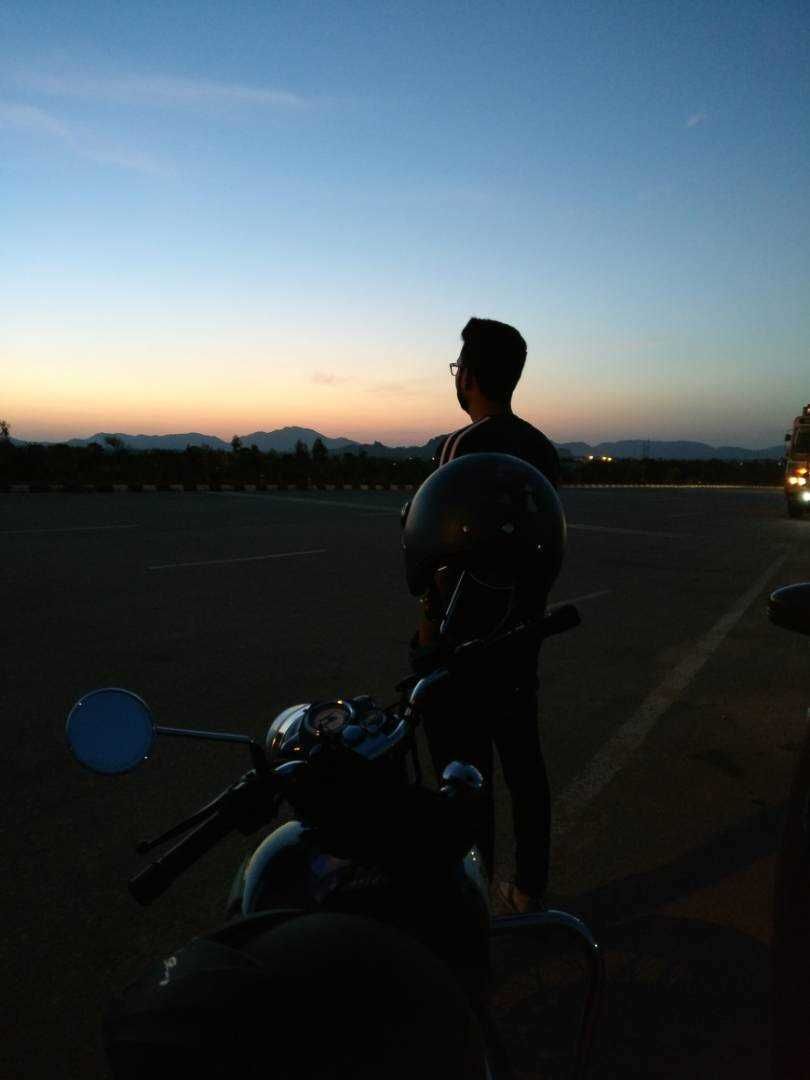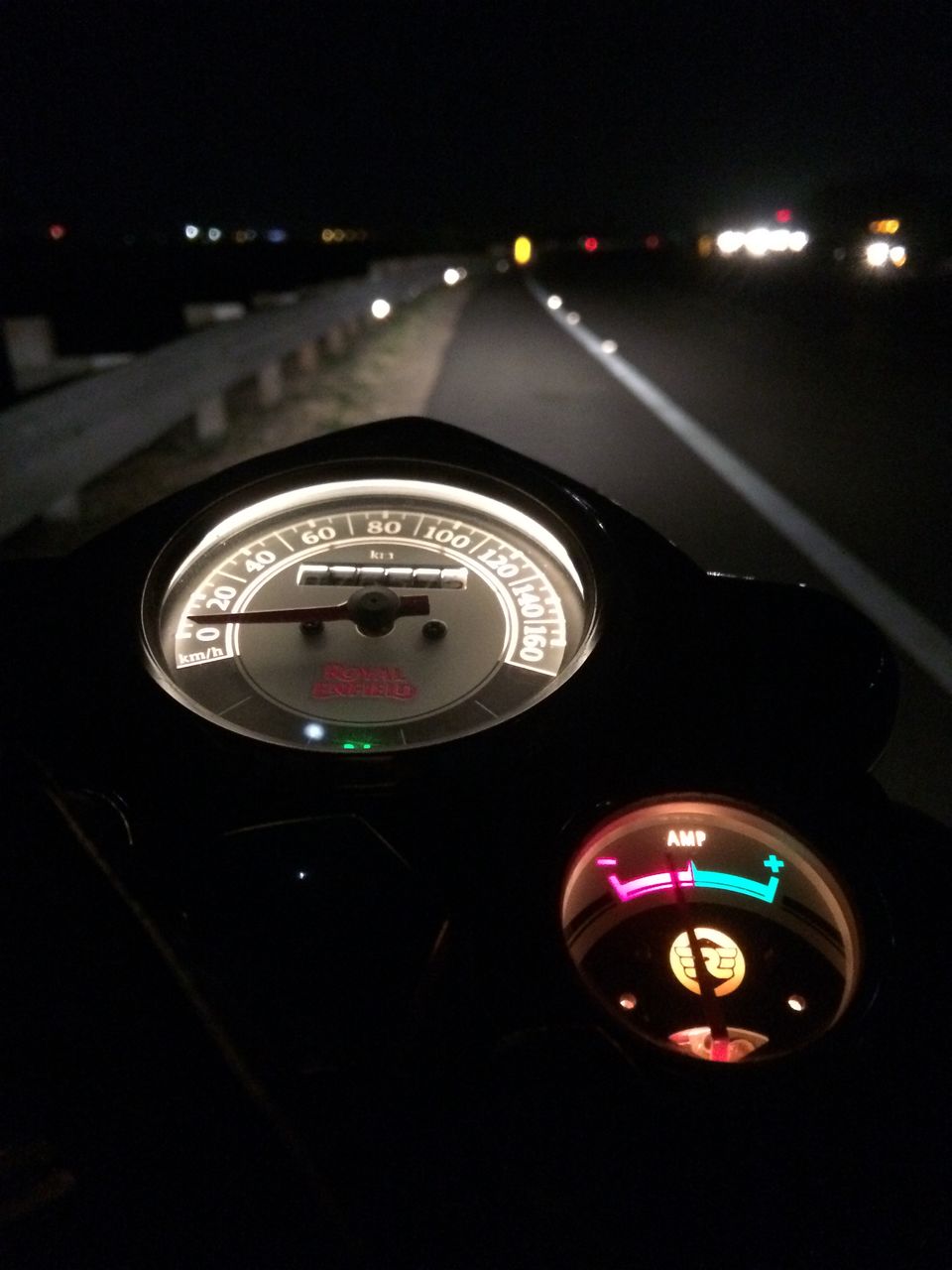 It was a normal day for me, just havingthoughts to explore some part of states. Then a thought came up in mind formaybe can go to Hyderabad or somewhere else. First I was little scared to gobecause it was coming up to 2000km at the end. So, I started my research ontraveling ways and routes and thing to handle on a long journey. I clicked overa bunch of sites for proper saddle bags, riding gloves (I already had one RoyalEnfield), jackets and gears. Although I had less budget as needed for the trip,approx. 5K for my riding gears. Every day in the evening I was trying to searchshops where I can buy the exact product which can come in my budget but it wasdifficult to decide between Royal Enfield and other brands. I went into one ofthe Royal Enfield shops, and then something good happens! There was a sale of40% next moment I decided I'm for going for it.
Chennai – Bangalore
Now I have the gears and was set ready forthe trip. My trip was Chennai-Bangalore-Hyderabad returningHyderabad-Bangalore-Chennai, with estimation of 2200 Km for the round trip. Mybike was ready with serviced just 400 Km before. I already had taken leave for2 days and weekend was there. I was in office, it was Thursday & I wassupposed to start at 4 PM for Bangalore. Completing my work and all other stufftook 5:45 PM to start from home. The weather was hot, nearly around 40° C inChennai. My route was Poonamallee - Kanchipuram – Vellore – Krishnagiri –Bangalore. From Chennai to Bangalore I was alone so I was careful about saddlebags and Bike. I was driving at 80-90 Km/Hrs. I had decided to travel in aneasy manner and appropriate breaks. Frist break was KFC restaurant atPoonamallee road then 3rd tollgate (don't know where). Till evening I reachedVellore. Just after crossing Vellore, I stopped at outskirts of Vellore at atea stall. It was only one small shop in front of a small mountain, the roadwas having a curve over the end so the road seems to be drowning into thebottom of that mountain yet there were no other mountains near it. The sky wascovered with clouds and the half moon was showing itself time to time. I askedthe boy do u have coffee (boy: yes), let me have it. FYI coffee was too good. Iwashed my face, stretched my legs and just sat down there to have a cup ofcoffee. No cars, no other shops to shout, time was near 9 PM as the road wasnot too busy, I sat down 20 minutes there just to adore the moment away from acity and just enjoying the night with bike and roads.
After my coffee break I started, I stoppedonly once for refueling my tank. The road was quiet and it was around 10:30 PM,so I was enjoying the roads with some songs in my head. I entered ElectronicCity at 11 PM and my brother's home was about ½ an hour from there. At 11:45 PMI was at his home. We had already planned for starting for Hyderabad at 3 AM inmorning. I will on the bike, my brother and his wife and a friend will be inthe car. Everyone asked me to take rest but I was chatting with my brother. Itook 1-hour sleep (most of the time just turning sides on bed & of coursethinking about my bike ride to HYD).
Bangalore – Hyderabad
Bangalore to Hyderabad is 569 Km on papersbut from home (Brother's home) to home (My sister's home) it was 580 Km. westarted at 3:15 AM but took more half an hour to cross Bangalore airport andleaving the traffic behind. It was 4:15 AM, the early morning breeze was makingme awake while driving and the redness in the sky was making me took to lookover it again and again. Highways were like in a symmetrical manner were lookinglike never ending streets and you wish they never come to end, slowly rednessin the sky start glowing, layers of the mountains now are visible from one endto another end. The sound of my bike was just matching with early morningsunrise. It is a feeling that can't be narrated one need to experience it. Westopped at Tollgate and have time to stretch my legs and my back, it was likemy spinal cord was shouting at me for this never ending ride, yet we had tocover a lot of distance. Till 9 AM in the morning had covered more than half ofthe distance, we stopped down for morning breakfast at nearby Dhaba. Most ofBangalore to Hyderabad highway is covered with Asian Highway AH43 and it isquite well maintained apart from 2-speed breakers which u will face itsomewhere near to Bangalore. Now the sun was up and the temperature was risingup. The last couple of hours was tough but we made it without any delays takingin breaks. We reached Hyderabad at 1 PM and we had chicken and rice and sleptfor more than 5 hours.
Hyderabad – Bangalore
Half of journey was completed and otherhalf was remaining. I was thinking to take a different route to back to Chennaibut my brother convinced me to take the same route as it will safer for thelong journey, in case if something went south. After two days enjoying inHyderabad, we started back to Bangalore in afternoon nearly at 3 PM. Theweather was good, full of clouds as yesterday night it rained. We took adifferent road to go out of city as Nehru outer ring road that connects to theairport to outside of Hyderabad is not having permission for bike riders.Cloudy day with temperature around 34° C so everything was good to go for theride. We were in no hurry to reach Bangalore so we drove at with maintainingspeed at 80Km/Hr.
Bangalore – Chennai
Still, I was wondering that how could Ihave made this far. Only a quarter of my journey was left to complete and thenI can say "I have done it". Last night we reached Bangalore a bitlate. I was having thought for driving back to Chennai in the evening as thetemperature will be pulled down. It was another perfect evening as the sunmoves towards west I started my trip back to the place where all of thisstarted. Driving with average speed and I crossed Electronic City and restedabout 100 outskirts of Bangalore (one can say near to Krishnagiri). There is MCDonald's on highway where I stopped, refilled my tank, re-checked air pressureand had ice-cream-float. It's always very beautiful to drive down fromBangalore t Chennai as the road is parallel to mountains. It was getting cloudyand plus adding pleasure to driving. While crossing Vellore there was a pieceof cloud pouring rain over some distance. As I pass by there the view was sameas when you in flight and a piece of cloud is pouring rain over the small area.Sun was setting and I was getting close to my destination. To be honest Igetting a feeling that when I'll be at home and just lay in the bed and sleep.An hour late while entering into Chennai I managed to reach at home till 9 PM.Coming end of this trip, till waiting for the next one.