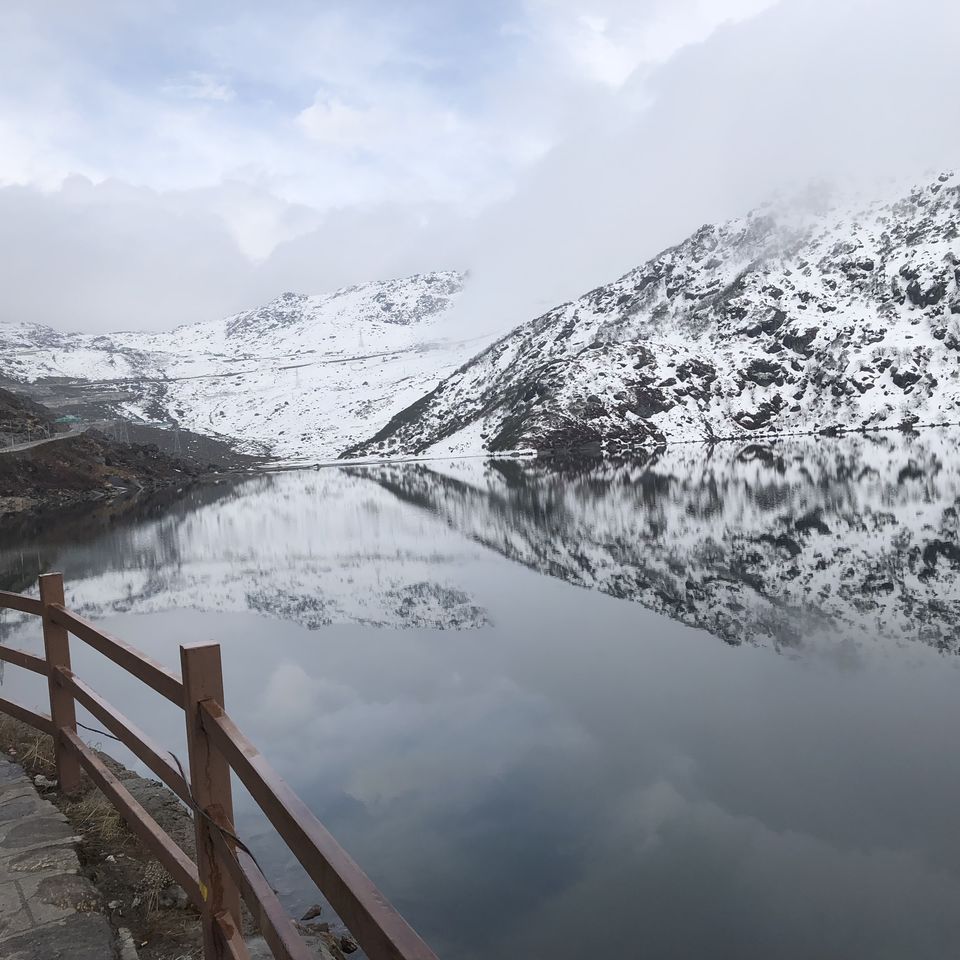 North east India is the most beautiful and unexplored part of india. There is so much to see and do in every region. My itinerary comprises of Darjeeling and Sikkim.
Though there are direct flights to Sikkim but if you want to cover Darjeeling then you need to go through Westbengal to reach there. There are direct flights to Bagdogra Airport from delhi and other parts of country.
Traveller Tip: Visit Darjeeling first and then Sikkim. (If you visit sikkim first you probably wont like Darjeeling). Book a luxurious taxi for your complete trip. This will save cost and time. (will cost around 25000 for Innova for 7 days)
Day 1: Darjeeling
Where to stay: Anywhere near M.G marg. Suggested: Snow Lion Homestay
It takes 4 hours to reach darjeeling from bagdogra airport. On your way to Darjeeling you can see small shops that offer delious lunch specially Momos. It was evening till the time we reached Darjeeling. After checkin we visited nearby market area for dinner.
Day 2: Tiger Hill, Monastry, Tea Estates, Toy Train, Local Market
Where to eat: Keventers, Glenary's
There is lot of travelling when you are in northeast so first day should be relaxing. Since we decided to spend just one night in Darjeeling we booked Snowlion Homestay which is not too expensive but have beautiful Tibetan and Bhutanese decor. There was a kind of positivity in environment. We started our day with Tiger hill and for that one need to wake up at 4 am and have to be there max by 5am. If you have room with beautiful view of Kanchenjunga mountain you can easily skip this. (You will not regret)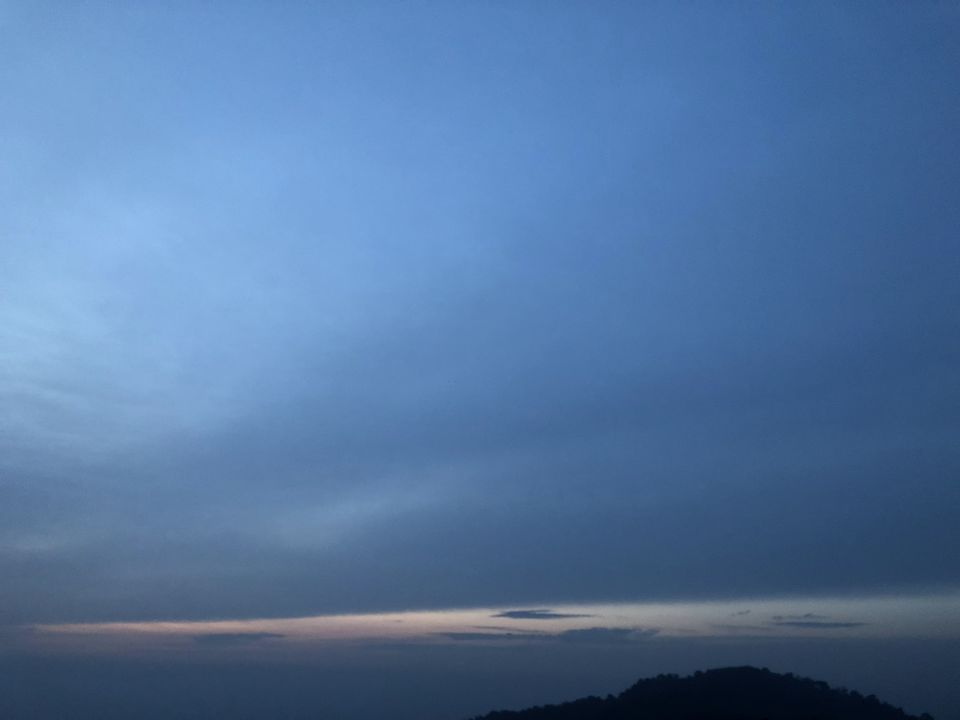 Our next stop was some of the local monasteries. I am not a big fan of monastery so I just visited one and skipped others. After heavy breakfast at Keventers we proceeded towards Japanese Temple. This is beautiful temple situated at height where you can get yourself clicked. Our next stop was tea estates. There are numerous private estates offering breathtaking views. But only few are open to public where you can find sovereign shops as well. Get yourself clicked in traditional dresses to collect memories.
We had our lunch in nearby place offering delicious soupy noodles with hot momos.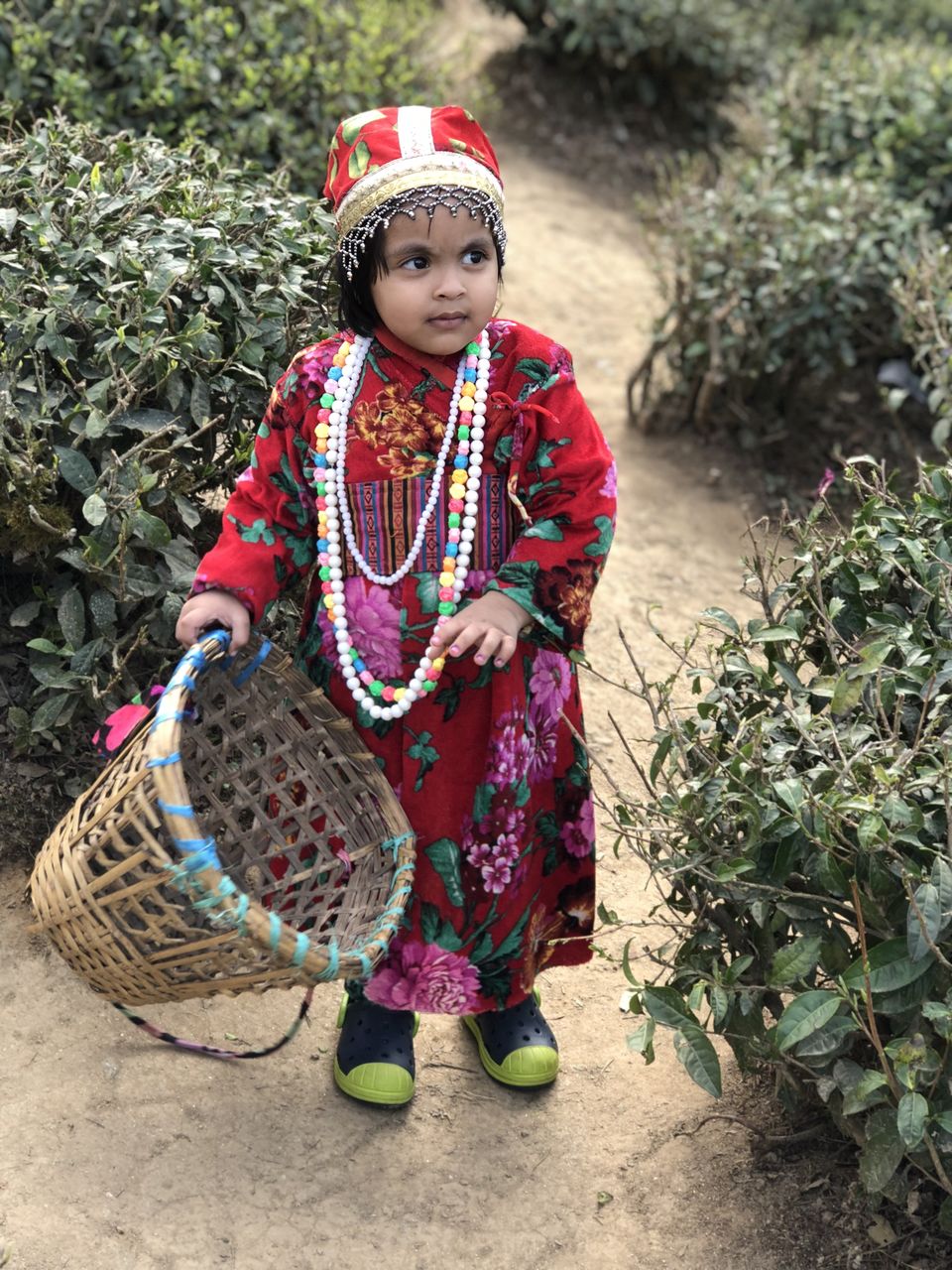 We planned for Toy train ride in evening. This is a must do thing if you are in darjeeling. You need to book tickets in advance because it has limited seats. Its 3 hours journey depending on route you choose. We ended our day by visiting local market on MG road where we had our dinner and bought some local stuff.
Remember to buy some fridge magnets as memory.
Day 3: Pelling
Recommended Stay: Magpie chestnut retreat
After having heavy breakfast at Keventers we started our journey towards Pelling in Sikkim. As soon as you touch Sikkim border you will realise there is nothing more beautiful than this. On the way you will colorful flags with river flowing on one side. This 5 hours journey was very beautiful.
We had our lunch break in small town Geyzing. You wont find anything other than small restaurants to eat but this town is very beautiful and perfect for taking short break.
We reached our resort in evening. This was one of the best properties in pelling situated right above hilltop offering majestic view of Kanchenjunga mountain in morning and evening. If you missed sunrise and sunset in Darjeeling you can surely catch one here. We spent our evening in resort dancing and drinking while enjoying beauty of the place. Dinner provided by hotel was too yum to miss.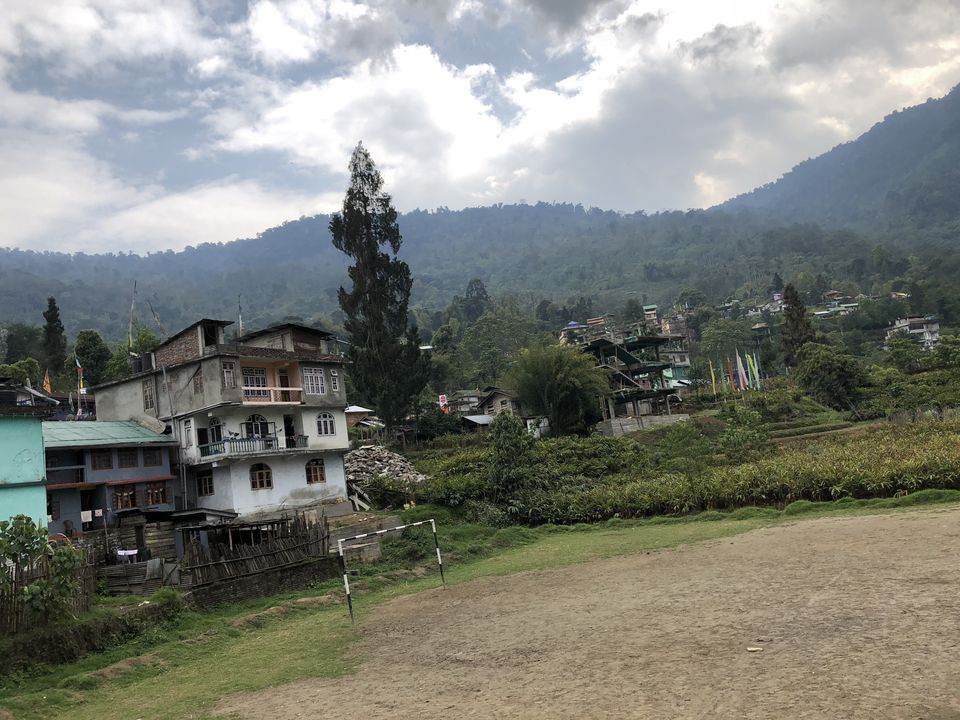 Day 4: Pelling Visit to Pemayangtse Monastery, Kanchenjunga Falls and Palace
We started our day with breakfast in hotel and then left for local sightseeing starting from monastery. There was a Tibetan market as well on the way in case you are interested to buy some cheap woolen stuff. Next we moved to Kanchenjunga waterfalls which is major sightseeing spot in pelling. You need to climb few steps to reach waterfalls.
If you are hungry you can grab some momos and noodles as there are lot of vendors there. on the way you visit flower show where you can find different varieties of flowers. Outside there are different vendors offering home made meals like fried rice, momos, etc.
Our last stoppage for day was palace. You need to charge yourself up because you would need to walk a lot here. There is a passage uphill of around 3kms that you need to walk onfoot before you can reach palace and enjoy stunning views that it offer. If it is cloudy then avoid visiting this place because you wont be able to see anything upstairs. (Travelling with small kids was very tiring)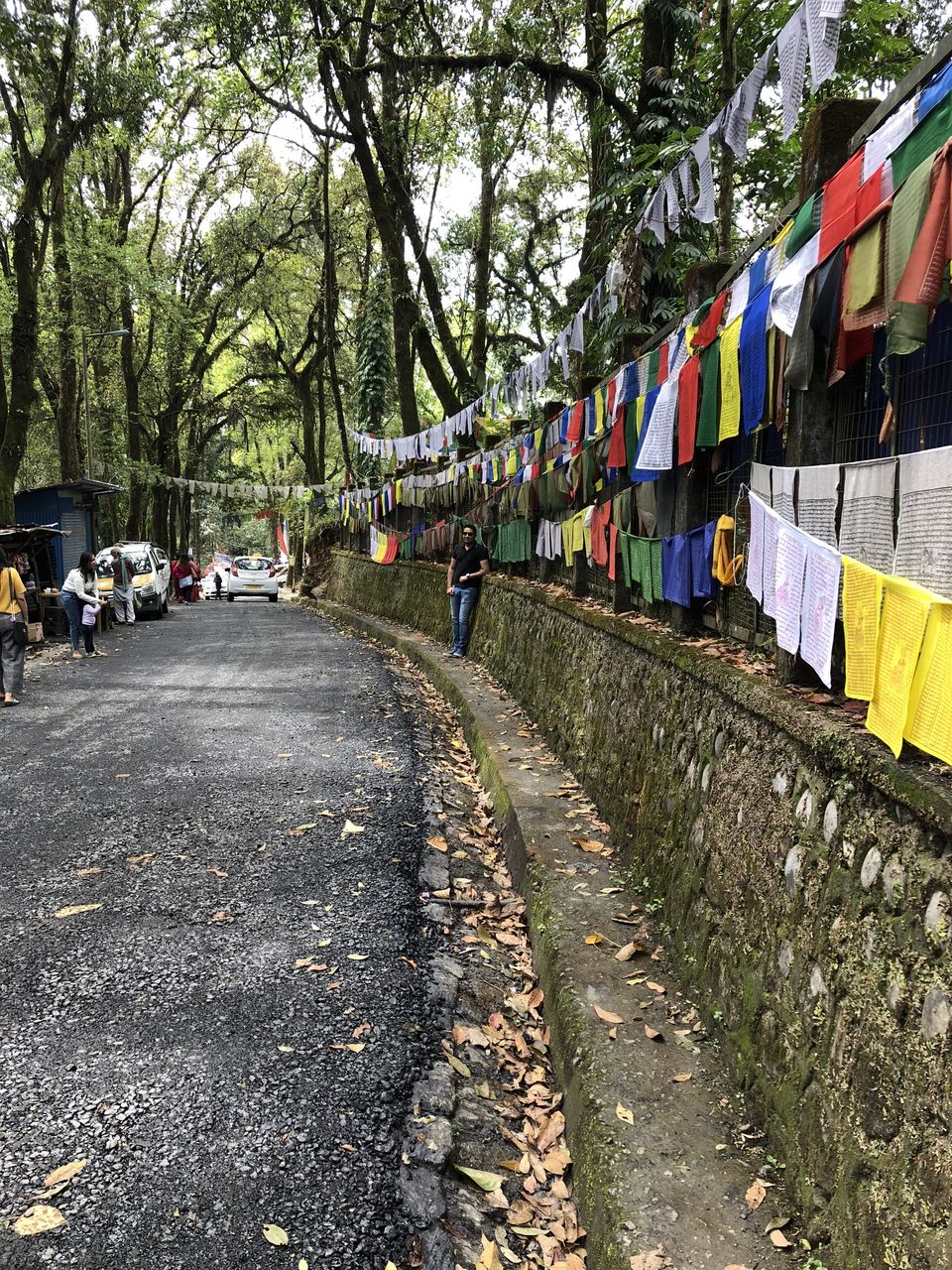 After tiring day we returned back to our resort and had our dinner.
Day 5: Gangtok
Suggested place to stay: anywhere near MG market. We stayed at Golden Crest which is average property and bit away from center.
It was time for our final destination and last stop of our trip. After having breakfast we proceeded for Gangtok which was almost 5-6 hours journey. As soon as you start moving towards Gangtok you will start loving Sikkim more. We reached gangtok in evening. After relaxing for sometime in our hotel we visited famous MG market. If you are staying far from MG market then you would have to hire a taxi which usually takes 20 rupees per person to drop you there. It is one of the cleanest markets in India that I have seen and have all shops and restaurants that you would need. This is great place for shopoholics as you can get everything here from branded to non branded.
Day 6: Nathula Pass
Nathula was major attraction of our trip and we planned well in advance for same. You need to get permits one day in advance to visit nathula. Do remember to carry your 2 passport photographs for permit. We left early for Nathula after breakfast. From Gangtok it takes almost 2 hours to reach nathula. It was the most beautiful route I ever visited in my life. Snow covered mountains with little snowfall made this route more beautiful. If you have breathing problems then be cautious and remember to carry gloves, cap and woolen because its too cold up there. After strict checking we reached Nathula while passing Tsogmo lake which we decided to visit on our way back. Once you are at top there you can see India China border which itself gives you a sense of pride. After spending one hour there we decided to return back as it was too cold there. On the way back visit baba temple and Tsogmo lake. It was such a beautiful view that you will never forget it. Just like a beautiful painting with white and black colors.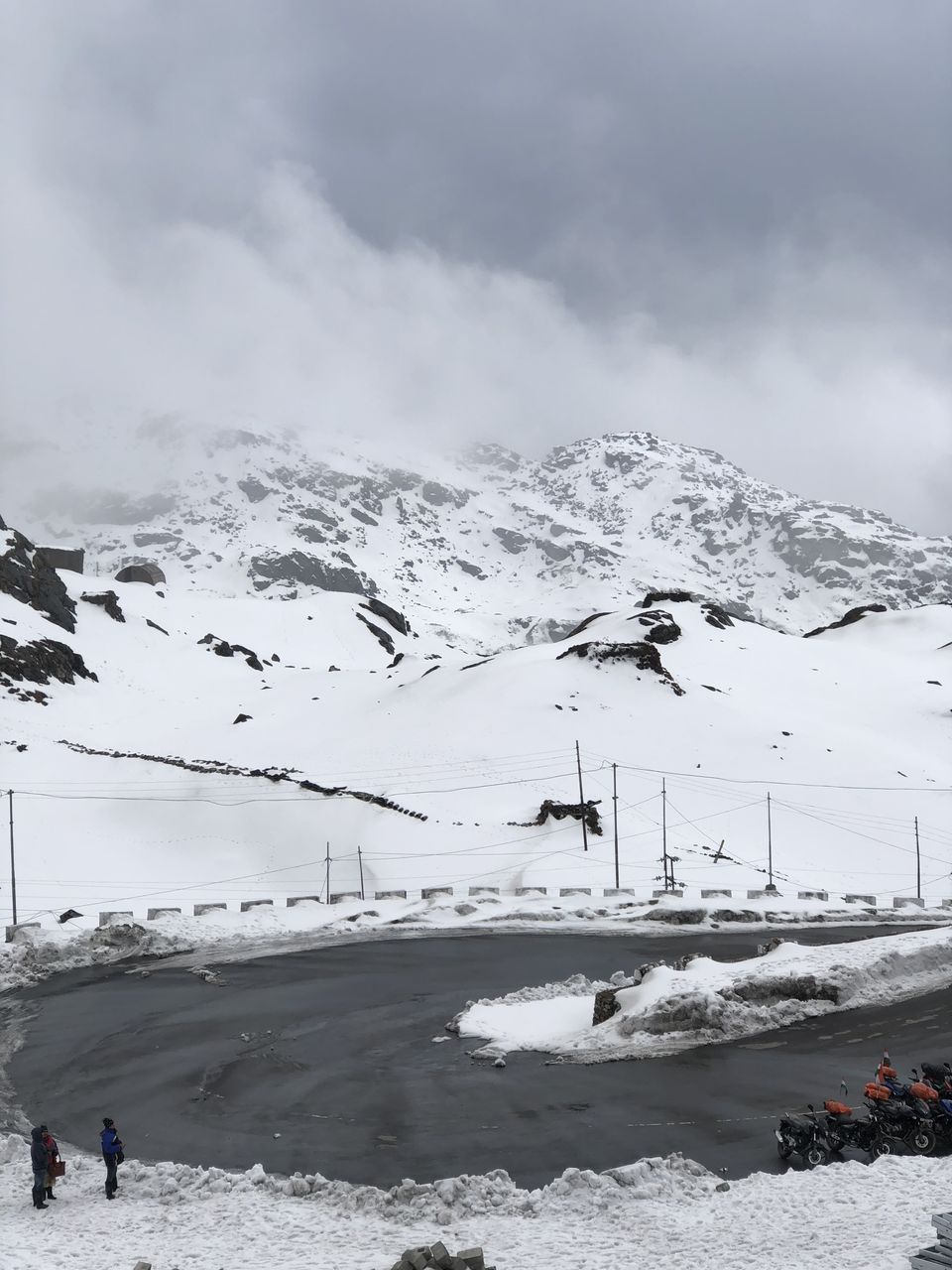 If by chance weather is not good or you dont get permit then do visit baba temple and Tsogmo lake.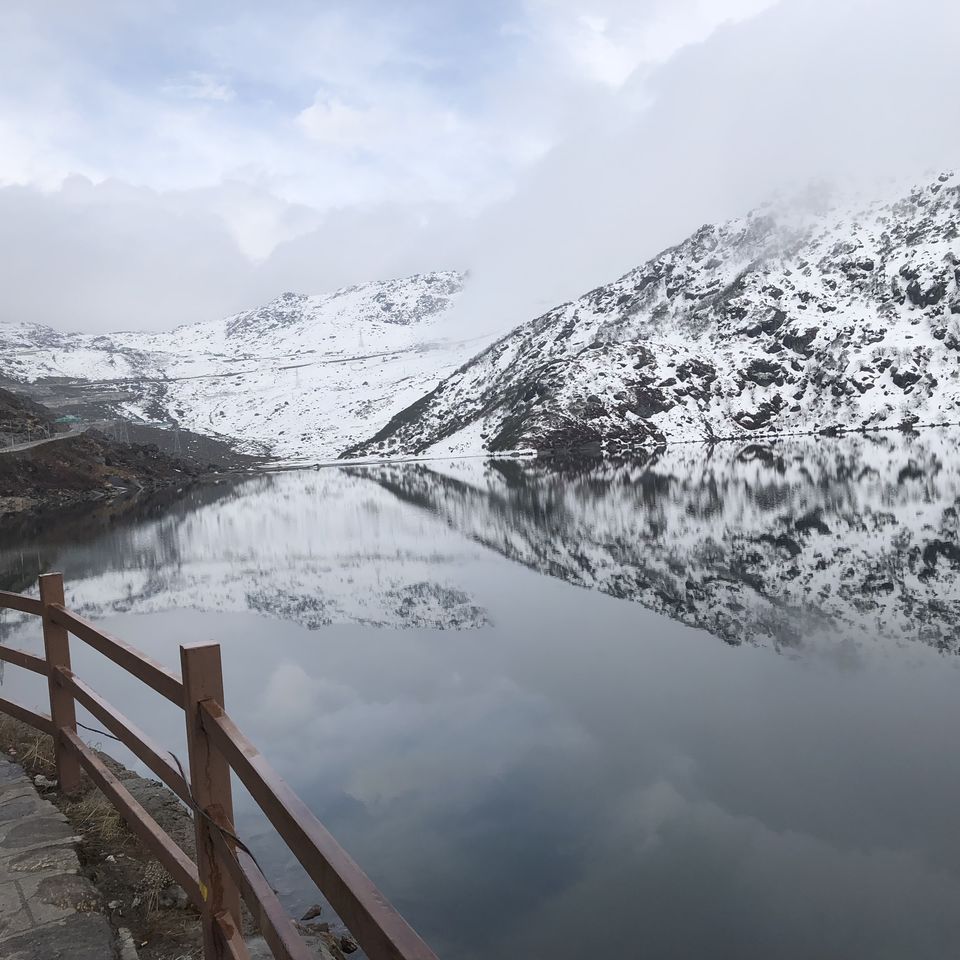 On our way back we stopped at nearby shops to eat delicious fried rice and omelette from where we rented hiking shoes for snow.
Day 7: Way back to Darjeeling