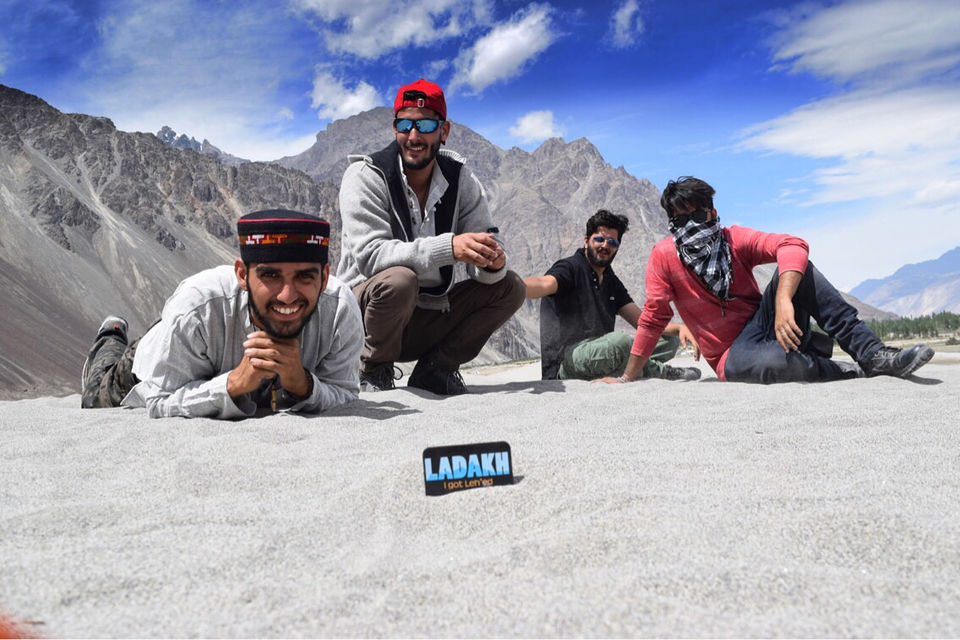 Chandigarh to Manali :
All was Set early morning our plan was to leave around 7 but it Started Raining., we waited for 1hr but it was continously Raining.
finally, we decided to move on in rain wearing our waterproof's the Roads of Mohali were overflowing.
After Crossing Ropar we got a Little Relief from Rain wearing Raincots Still we all were wet from top to Bottom.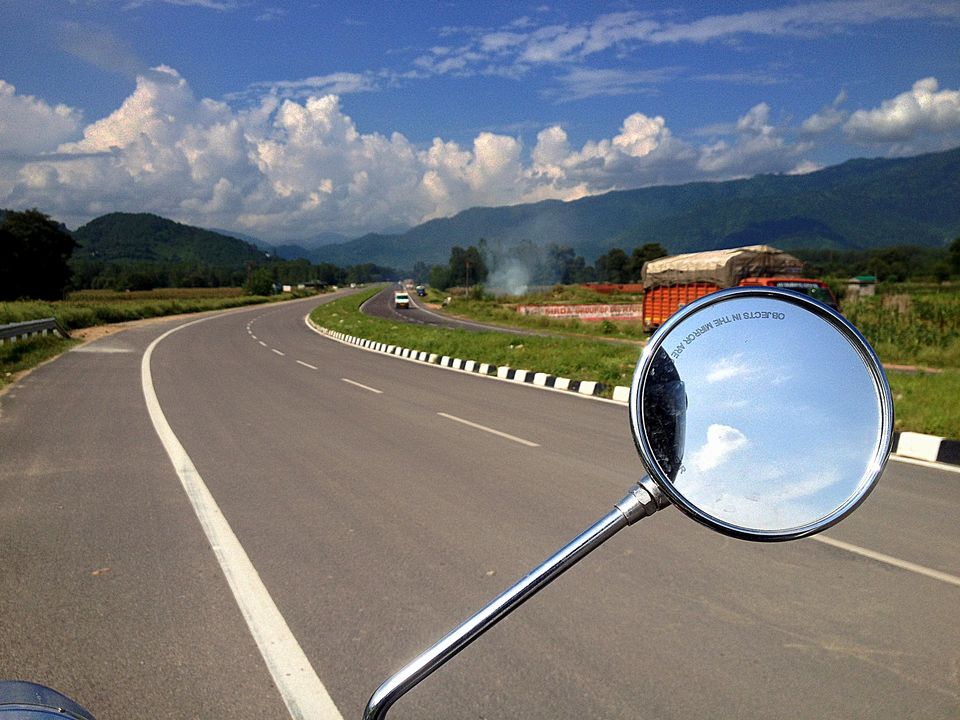 Crossing Some beautiful valleys , Small villages, view Getting better, Weather getting Colder we Reached manali around 7 in the evening. Hotel was prebooked by Our friend, reached there parked our Bikes Safely Open up all the luggage and the Stay Overnight.
the view from Room was beautiful those peaceful Mountains & River flowing in b/w.
Manali to Baralacha la :
Today was a Long Journey to cover from Manali to Sarchu (223kms)
Early morning we tied our Bagpacks put on the Biking Gears, filled all our Petrol cans had a Pollution Check & all set to Ride. Our Journey Passes through many of highest motorable roads in the world, exploring ancient landscapes and culture,
Manali - Rohtang Pass - keylong - Baralacha Pass were one of them for the first Day :
Rohtang Pass is one of them and is the Perfect Riding Exercise for those who'd like to experince how the Rest of the Journey is going to be.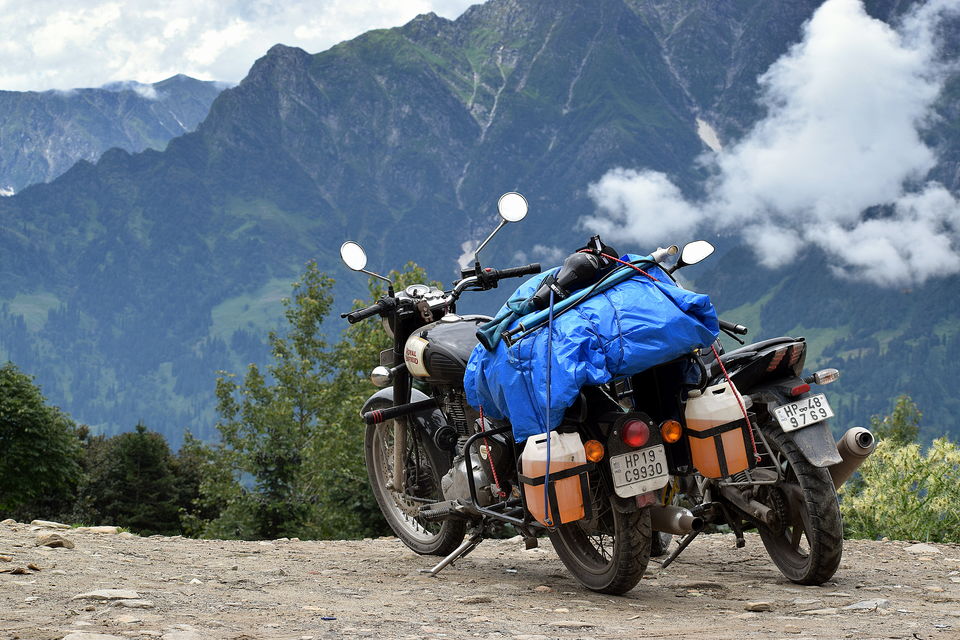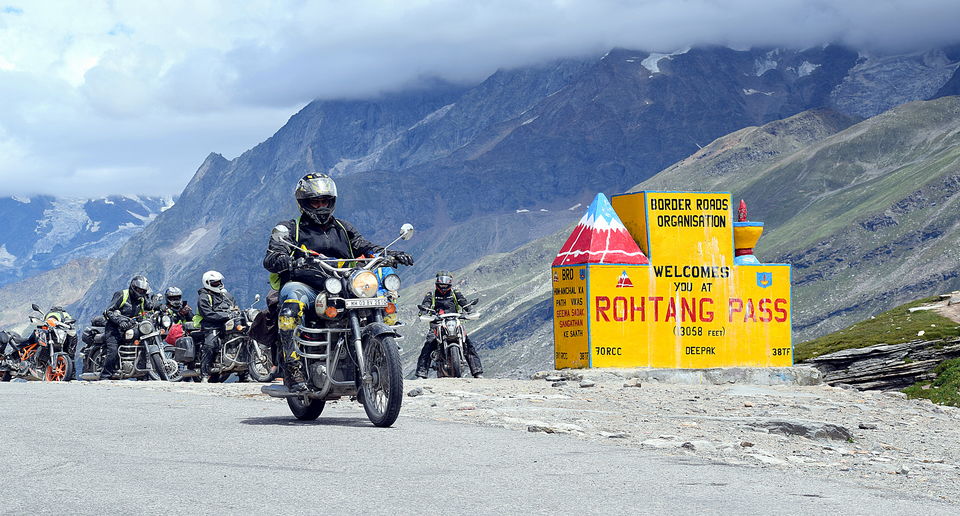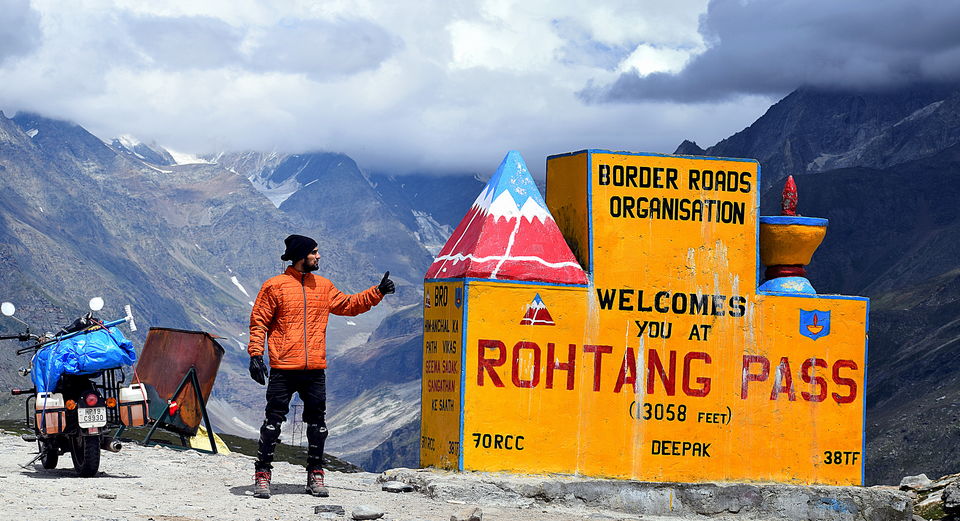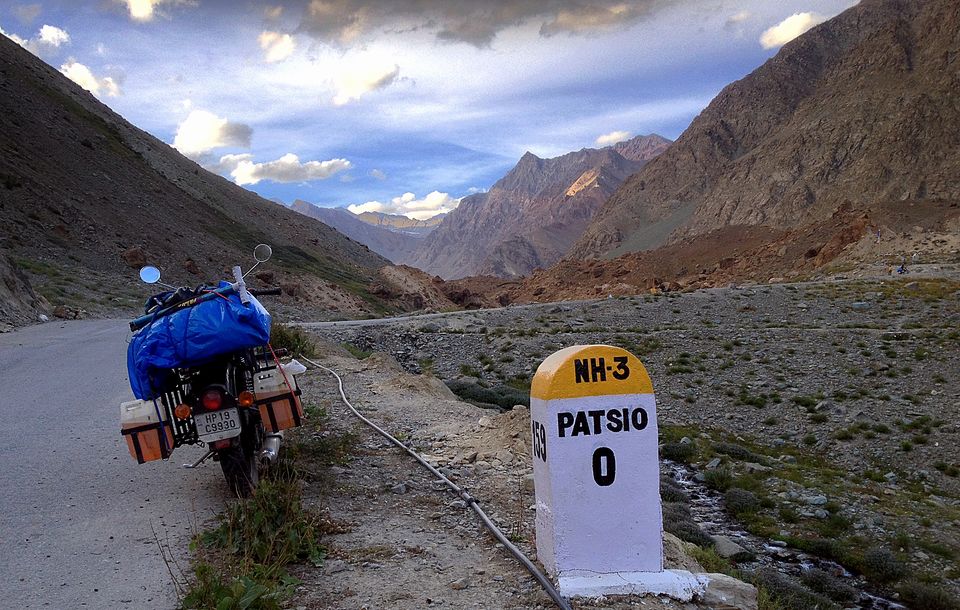 It was around 7.30 in the evening and we were around Baralacha Pass, Stood there for a while (we were Late), Dropped our plan till Sarchu which was 30kms more it might took 1.5hrs more to reach as the road was totally messy, we found One local tent service for staying there - the wind was blowing like a hell
We parked our Bikes and just held inside shivring badly. Tent was making a noise from inside due to wind like its gonna fly away, we had light Dinner & here's Comes the twist my friend's Brother Lost his iphone in all this condition.
the whole night was disturbing for them, I slept as i was not feeling well, tried to Sleep but due to harsh Cold condition and his losted phone they were just able to Sleep for 2-3 hrs
It was Bad day for us - the very 2nd day all the things very getting messy
Baralacha to Leh :
by the Morning my head was paining and my friends were also not feeling wel. We realized that it was our wrong decision to stay at Such a Pass bcoz Oxygen level is less mostly in passes. And the phone which was losted last night was found in the front pocket of my friends jacket ( for which he did all Silly things the whole night )
we Stood up managed all our things had a warm tea - which worked as a booster + Big relief for us and headed towards leh
On d way we Crossed :
-Sarchu : the beautiful eye Catcher valley on the boudary b/w himachal & Ladakh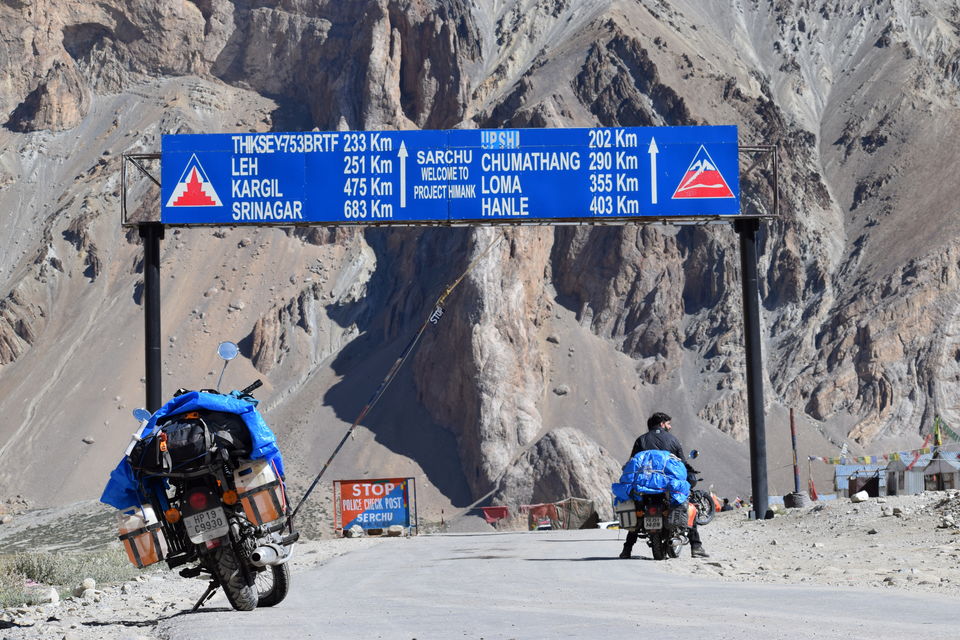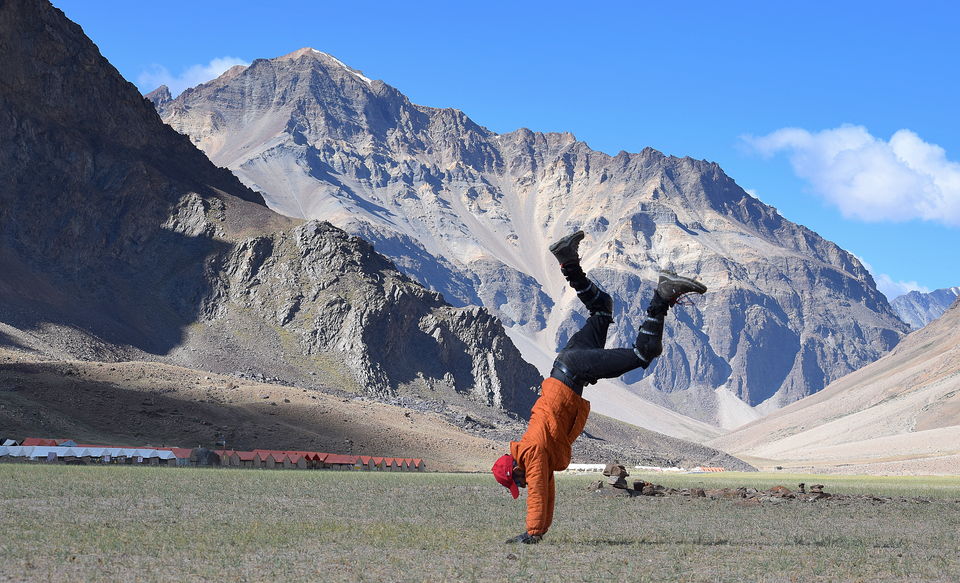 -Pang : one of the most beautiful stretch for biking (that Road is like so smooth that u can run a bike on 120)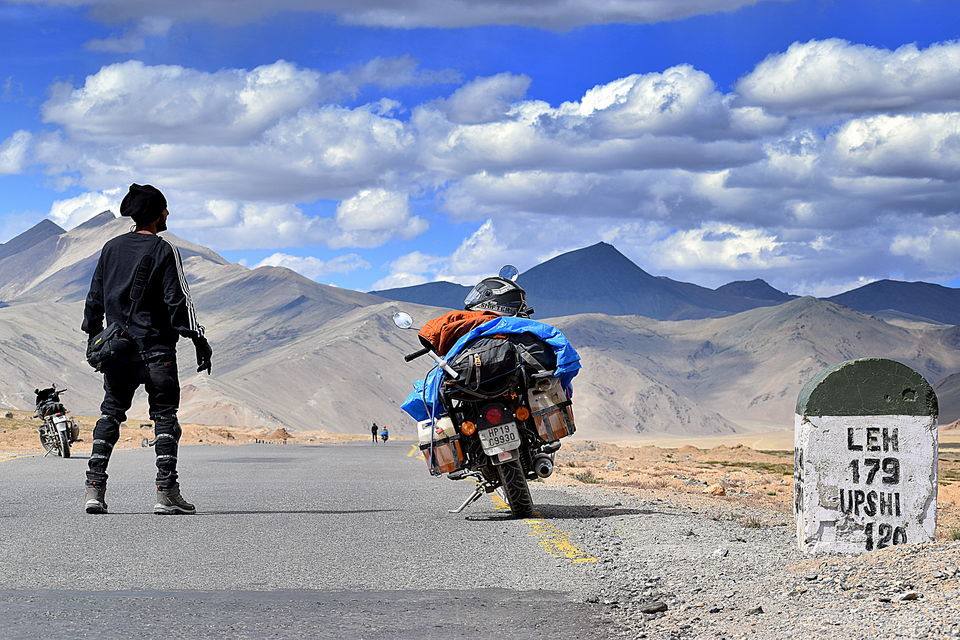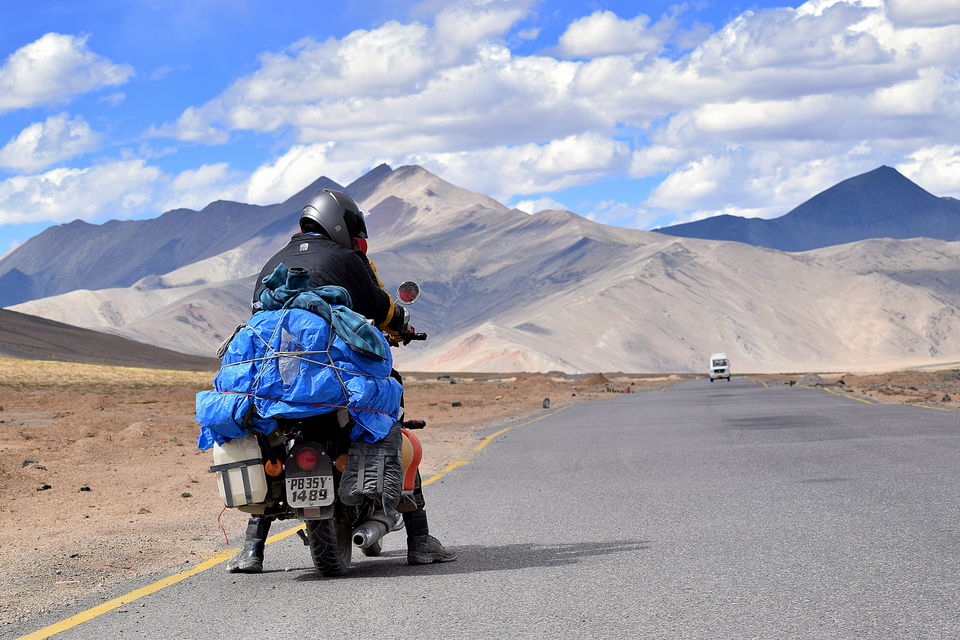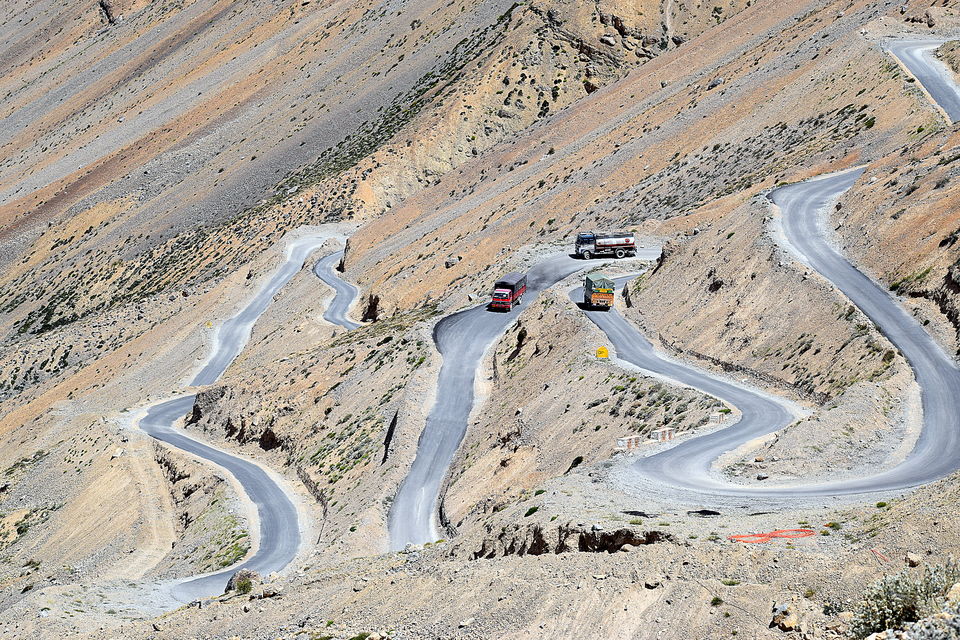 -Tanglangla pass - we were blessed to ride a bike on the Second highest motorable pass of the world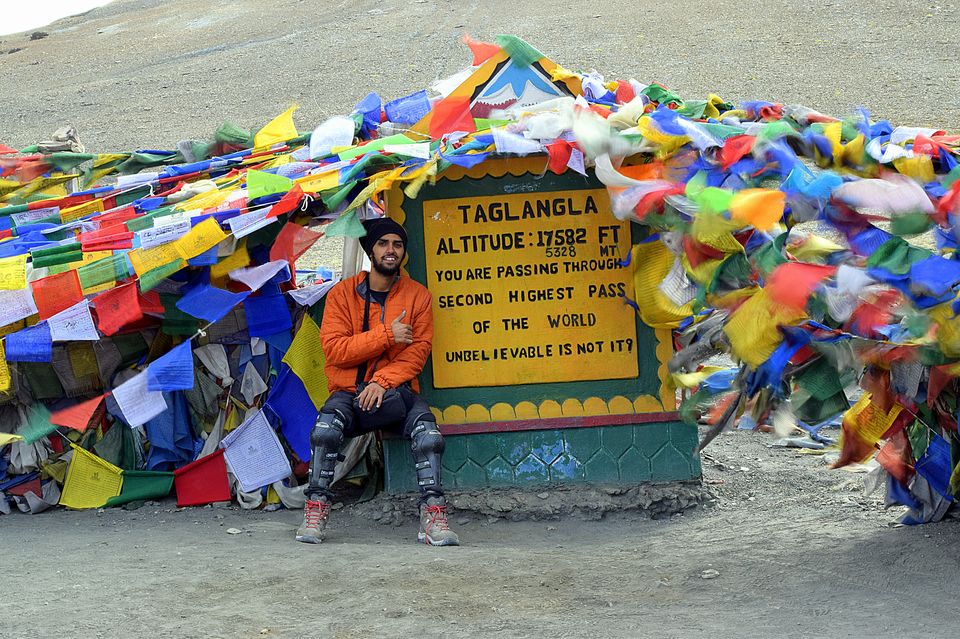 -Shyok valley
with all the Experiences of the Scenic journey we reached the land of lamas ( the most Called Leh City ) by evening 7pm.
NHPC rest house was booked by my friend, stayed overnight it was the best feeling being at Leh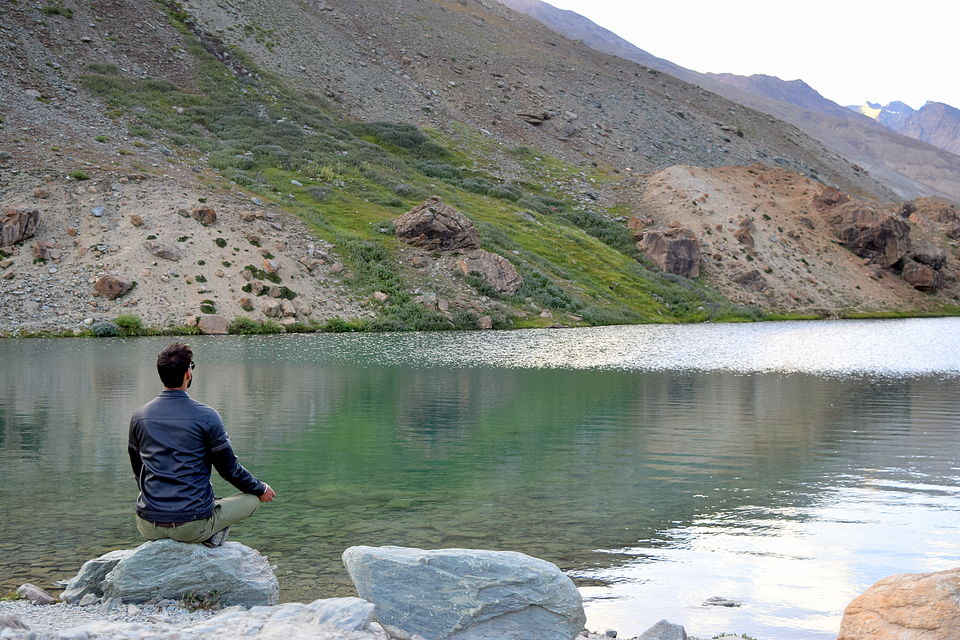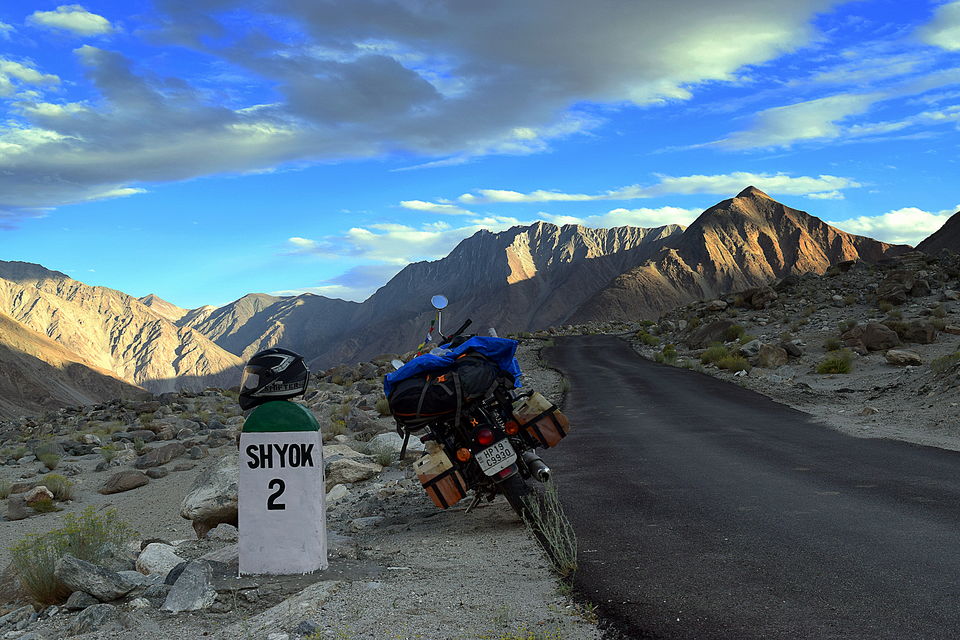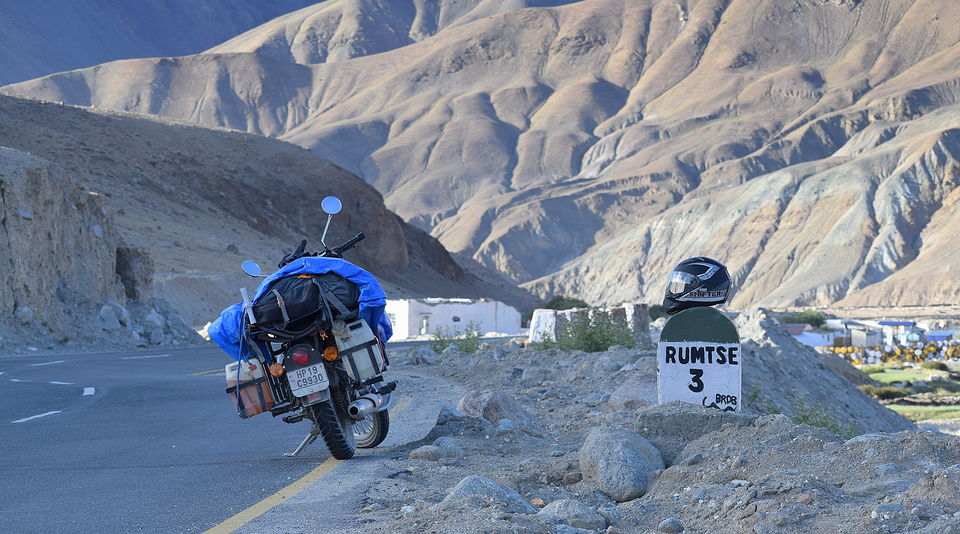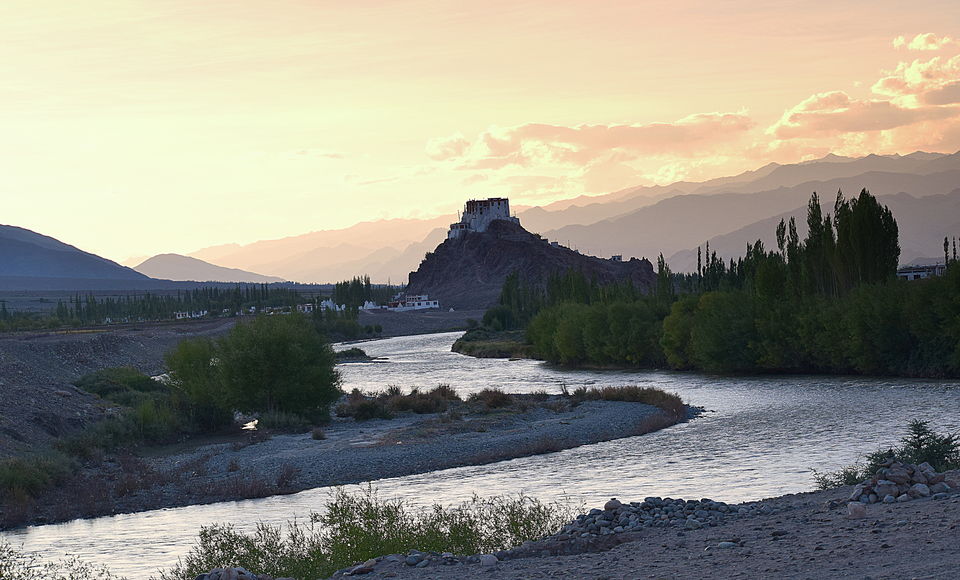 Explored Local Leh :
with a first Sunrise at leh we woke up in the Morning and decided to Visit local Leh places like :
-thiksey Monastery
-Rancho School
-Shey Palace
-Shanti Stupa
-Leh market
So, we moved out after having a high carb breakfast towards thiksey Gompa (Largest Monastery in central Ladakh) which was around 17kms from Leh. Spend some peaceful time there exploring sorroundings & then moved towards Rancho School.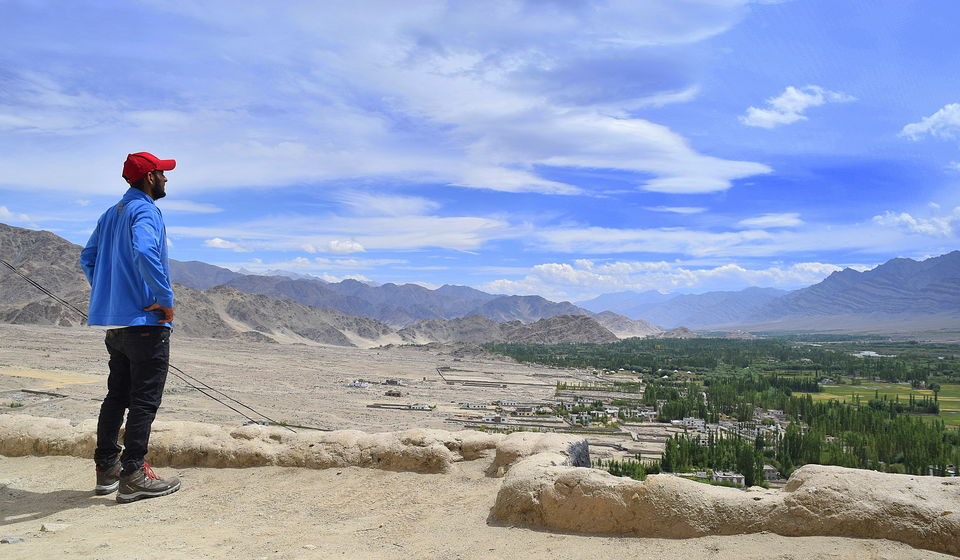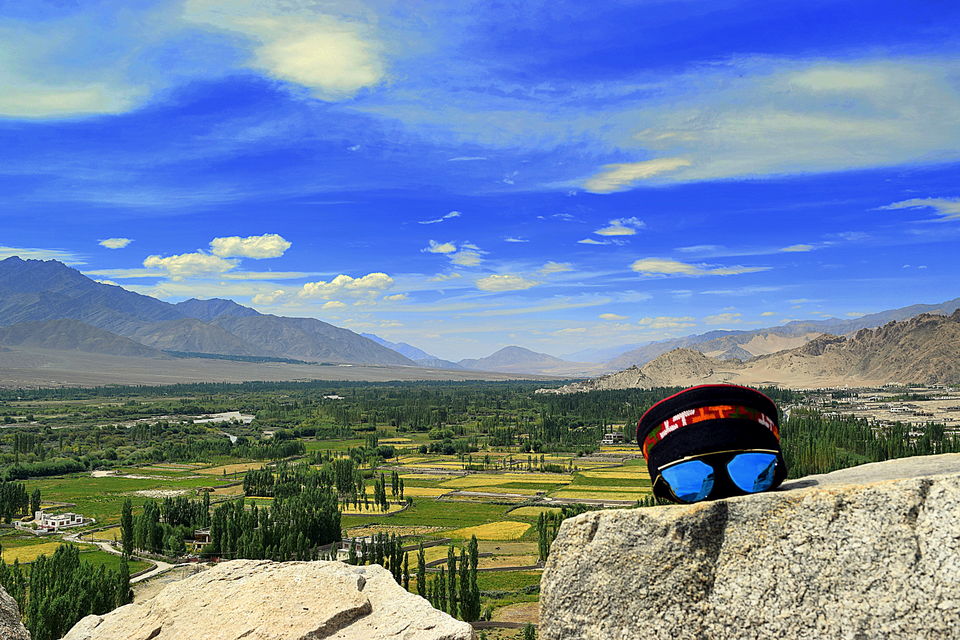 the School Got famous after Aamir khan's movie 3 Idiots ( its Offically knwon as Druk Padma School ), here a batch of 8-10 peoples are taken with a guide so that Students don't get disturbed.
It was totally clean with an ecofriendly Structure and was conferred on the most beautiful Schools in the world by BBC London in 2016.
After that we went for a walk around high crowded famous "Leh Market" with people from all different States, different faces, many handmade Sculptures, many beautiful faces. With all around a long walk late night we went back to the guest house and rested.
This day we decided to visit rest of the places left on our Itinerary and to get ready our Permits at Dc Office ( Required for Visiting Nubra & Pangong ).
We woke up with a relax mode and moved towards Shey palace ( the Summer Capital of Ladakh in the Past ). After Visiting Shey palace now it was time to Visit the most awaited my favourite Shanti stupa on a hilltop in Chanspa. And the Best time to visit there is either during Sunrise or Sunset.
It was the time of Sunset -
The Most Peaceful time we Spend there with lots of deep thoughts left behind & Some beauty clicks, the whole view of Leh City & Sorrounding Landscape is clearly visible from here.
Just Stood up there for a couple hours late night and realized how beautiful the world really is - it was the best feeling
Leh to Nubra Valley -
So the first thing we did this morning was visiting DC office in leh to have the Permits it costs around 550/- per head. We got late for Nubra valley, it was 10am and we were still in the DC office
finally at 11am we left for Nubra it was a journey of around 6hrs. On the way we crossed one of the famous mighty khardungla pass located at 5360m.
It's called that During World war 2 there was an attempt to transfer war material to china through this route.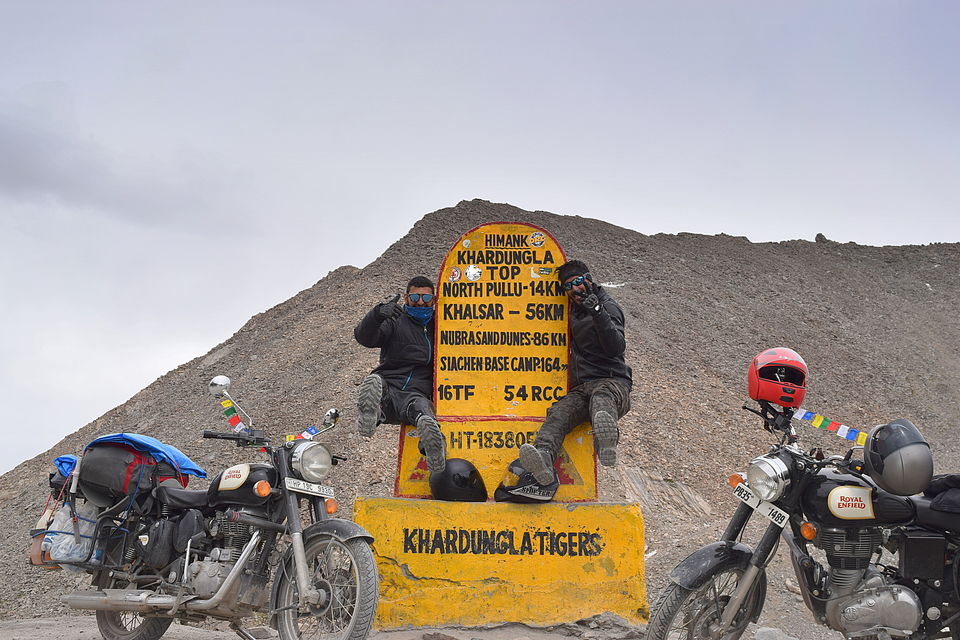 Moving towards the Ride may be bumpy at times, but the mountains view and Journey is something right out of dreams.
By the evening 6 the first view came of never ending desert area on the road side, which was the clue that we reached Nubra valley. Hunder village was just about to come - the adrenaline, beauty and stunning views.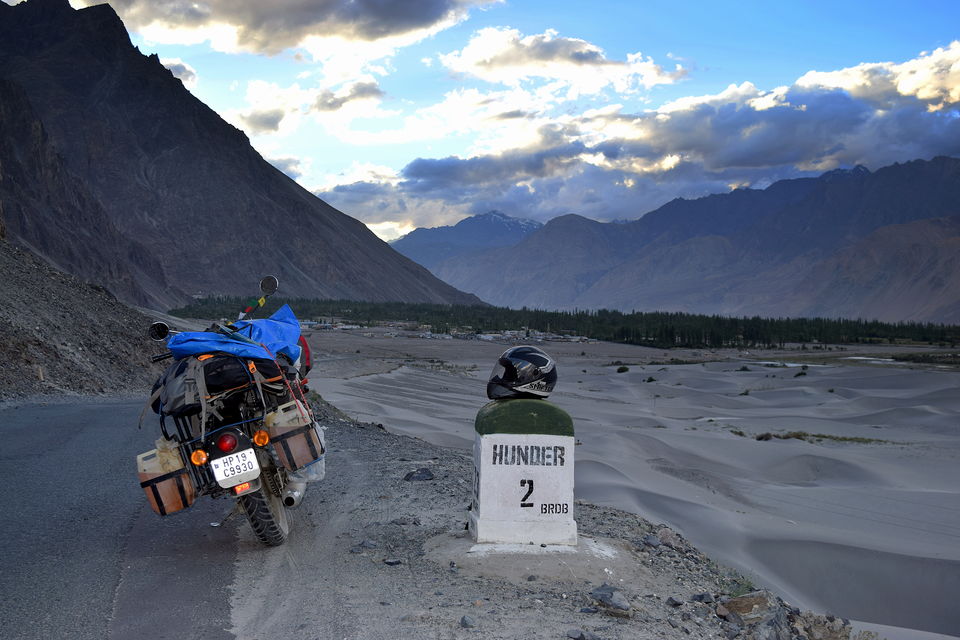 We decided to experience home Stay. Checked in one of the home Stay Parked our bikes and went out for some walk. It was a quiet Village with soft refreshing air, soft sound of many streams, Rivercrossing and Sparse landscape i had seen for miles and miles. Back to the room then and enjoyed the late Night milky way Stars sitting outside.
Nubra to Pangong Lake :
The morning we woke up with the Sunny day and the beautiful View outside.
All Set had a breakfast in local homestay with their beautiful gesture of attending tourists. I was totally impressed by their hospitality and the way they treat & Share soo many stories of the Village. So, finally we left from homestay and went to Sand Dunes area.
firstly, its an awesome view when u enter Sand Dunes place and another attraction is the double humped camel ride at a reasonable Price. One also gets the good pictures of the uniquie creatures. We Go through for around 3hrs a good memorable - peaceful time exploring the Mountains, river & desert and Left for Our next destination which was Pangong Lake ( Journey of 240kms )