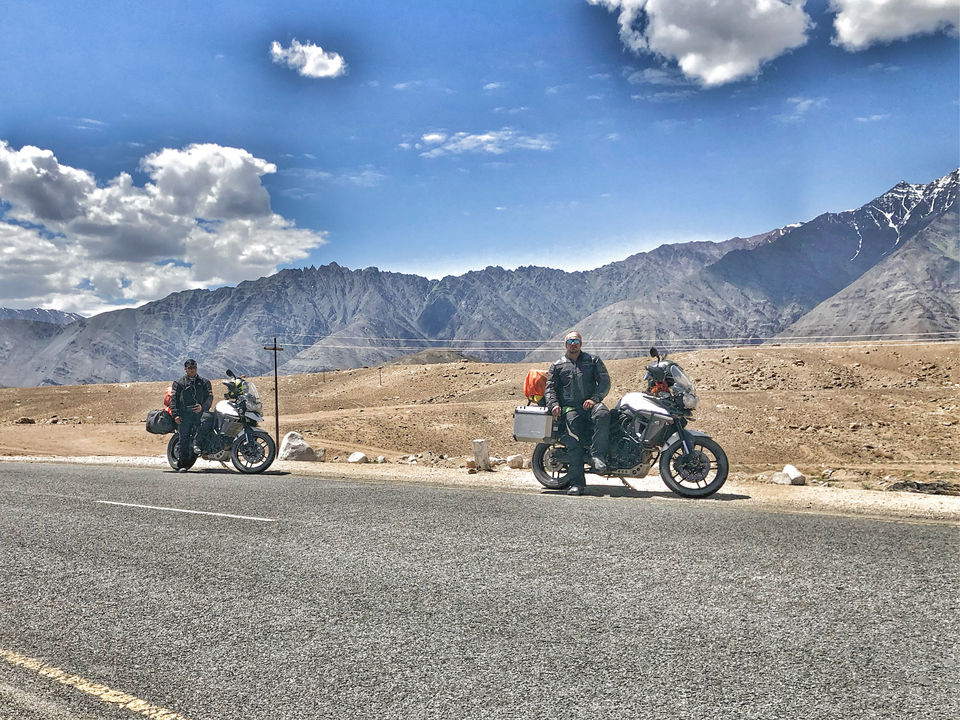 The 9 days trip from Delhi to Leh Ladakh. The most unforgettable ride of 2019 started on 20 July 2019.
We thats me (Varun) and Ashok ji plan to start our trip around 1 pm from Delhi and planned to visit Triumph service centre in Chandigarh for general checkup. However the day was started with a good sunrise, but it started raining by 11am leading us to delay our trip but we still manage to leave by 2 pm and target was reaching Rohtang pass early morning by 7 am to avoid traffic at Rohtang. And yea as planned we reached the decided time and it was raining the whole day, and it took long time for us to reach rohtang.
And the first hault was at Jispa and long journey covered almost 700 kms on first day our ride from Delhi to Jispa. That was the hell of ride and we enjoy the each moment a lot.
Ashok ji, he is one jemmof person and yeah he do vblogging as well and his pet dialogue is "hello friends" and keep it raw and rocking. Do watch his channel "ride on by Ashok"