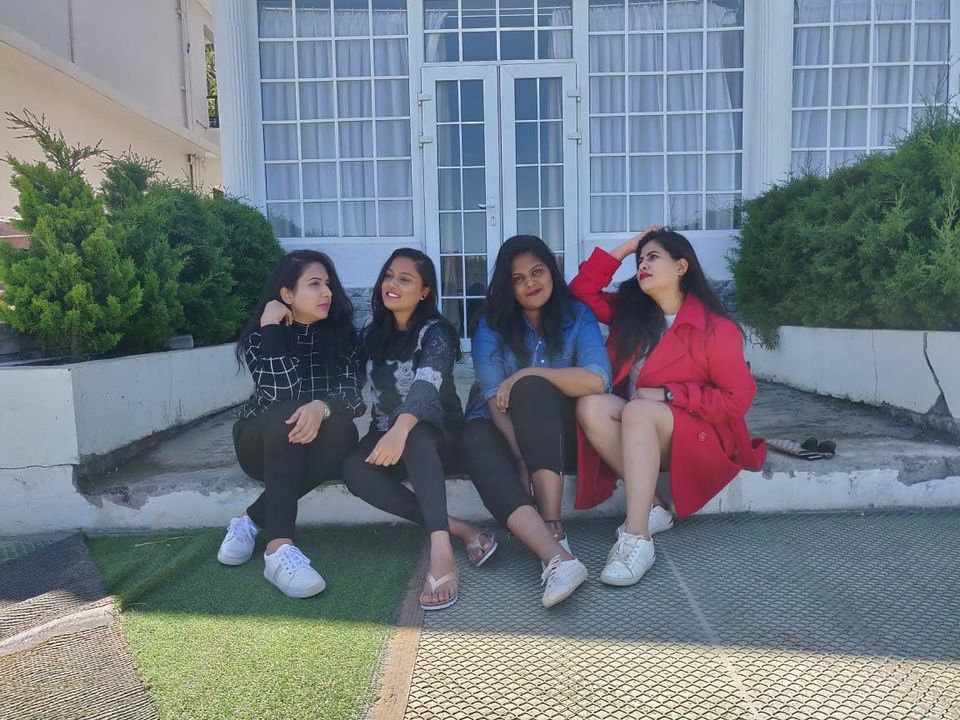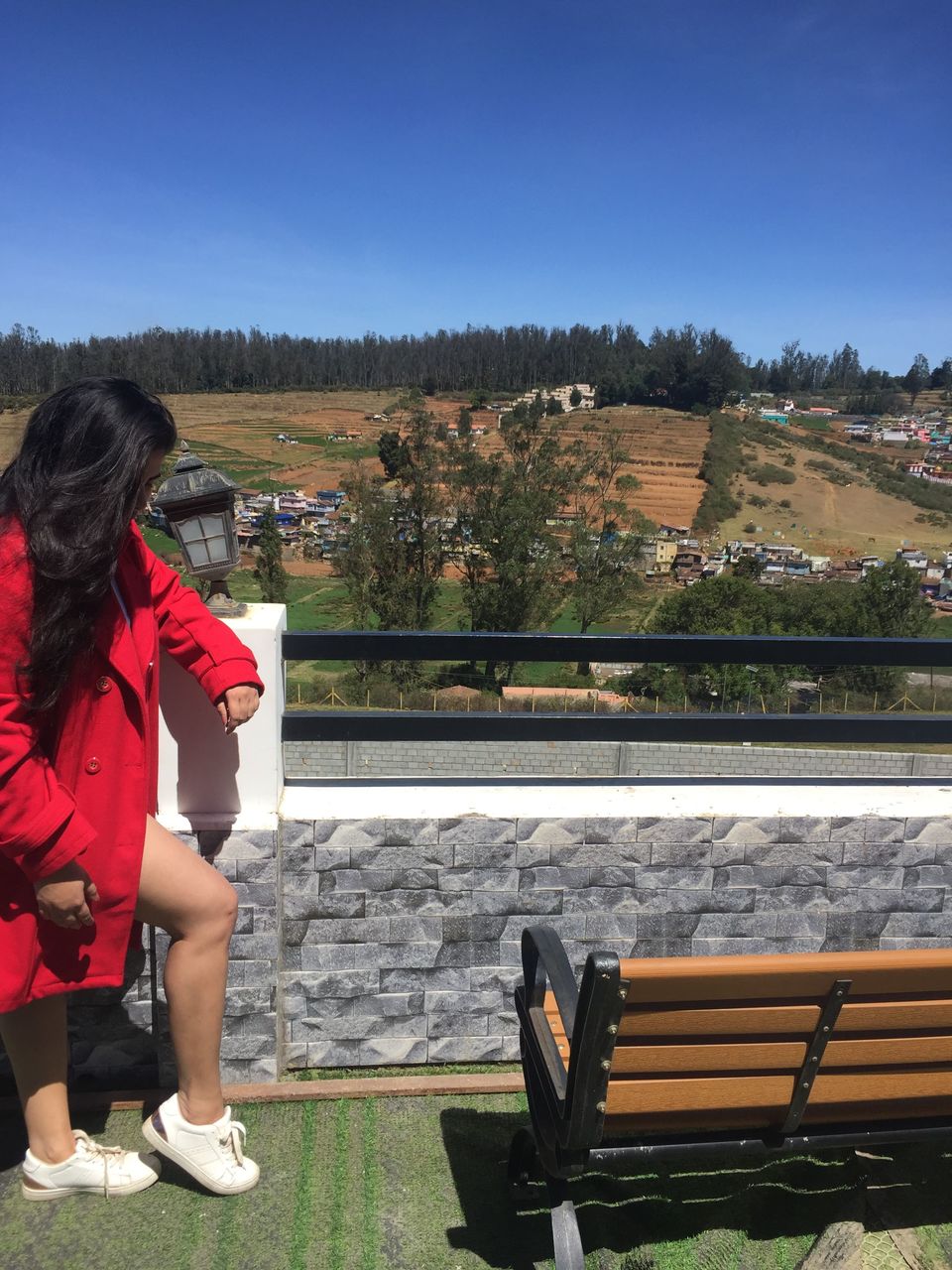 So, a classic sex and the city setting. 4 girls, tired of their routine's and jobs in Bangalore, wanted to escape for a little while, to just breathe and do nothing, to not worry about catching the next metro train or getting a task done prior to the deadline! They decided on one night over wine and Chinese food, to escape to the Nilgiri's, to explore what Ooty and Coonoor had to offer. And hence began their adventure!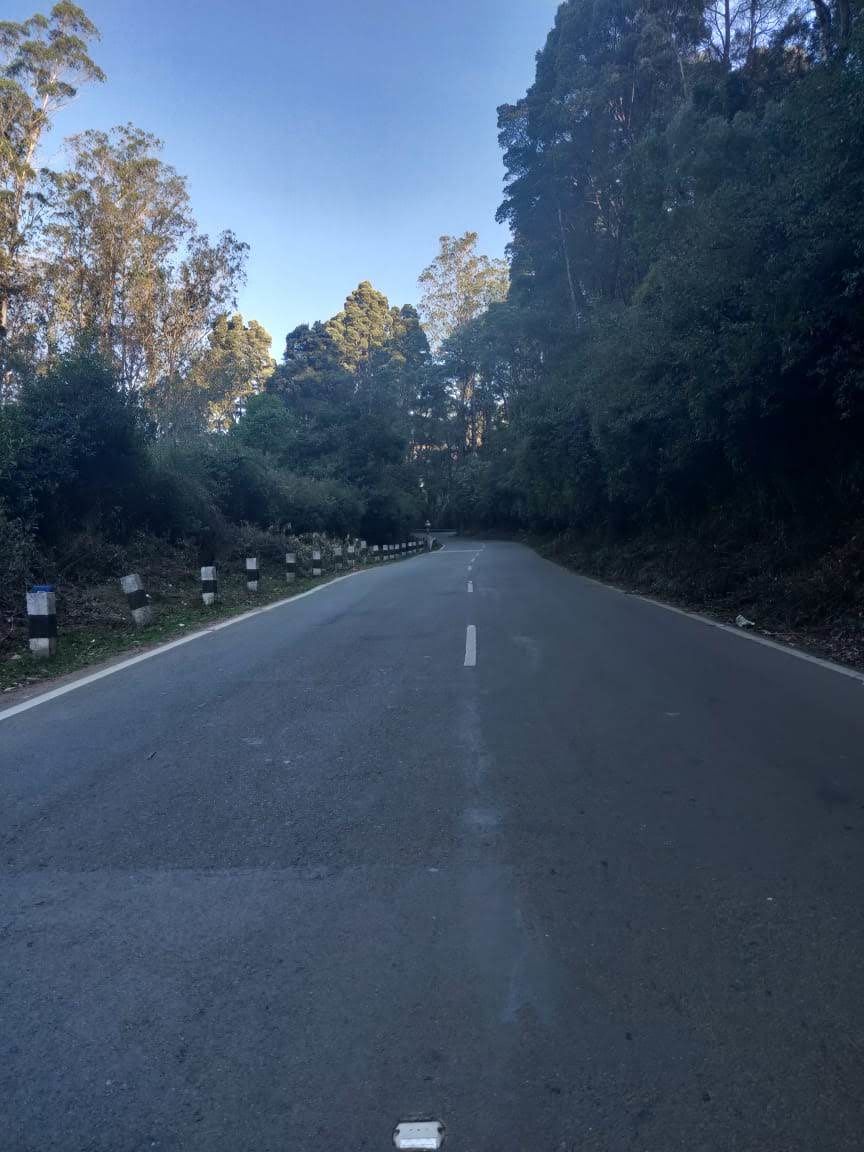 Our journey began on a Friday early morning, after a quick stop at a very famous dosa joint to enjoy crispy dosa's and piping hot filter coffee in Mysore, we headed towards Ooty. As it was February, the cold was still in the air, We were bundled up in our sweatshirts and singing classic hindi songs while passing through lush green forests of the Bandipur forest. Bandipur, Karnataka has one of the densest forest and if you are lucky, you may just spot an elephant lazily grazing on the side but we had only certain amount of luck as we spotted a peacock, many monkeys and a few deer's here and there.
We reached Ooty quite early by 11 am, we had chosen Treebo hotel's Skydale Inn and Suites for our stay, and it was a really good choice. We did not have a lot of time to chill by the pretty window of our room as we had a train to catch to Coonoor at 2 PM. So we rushed through on nothing but granola bars and chocolates from our hotel to the train station!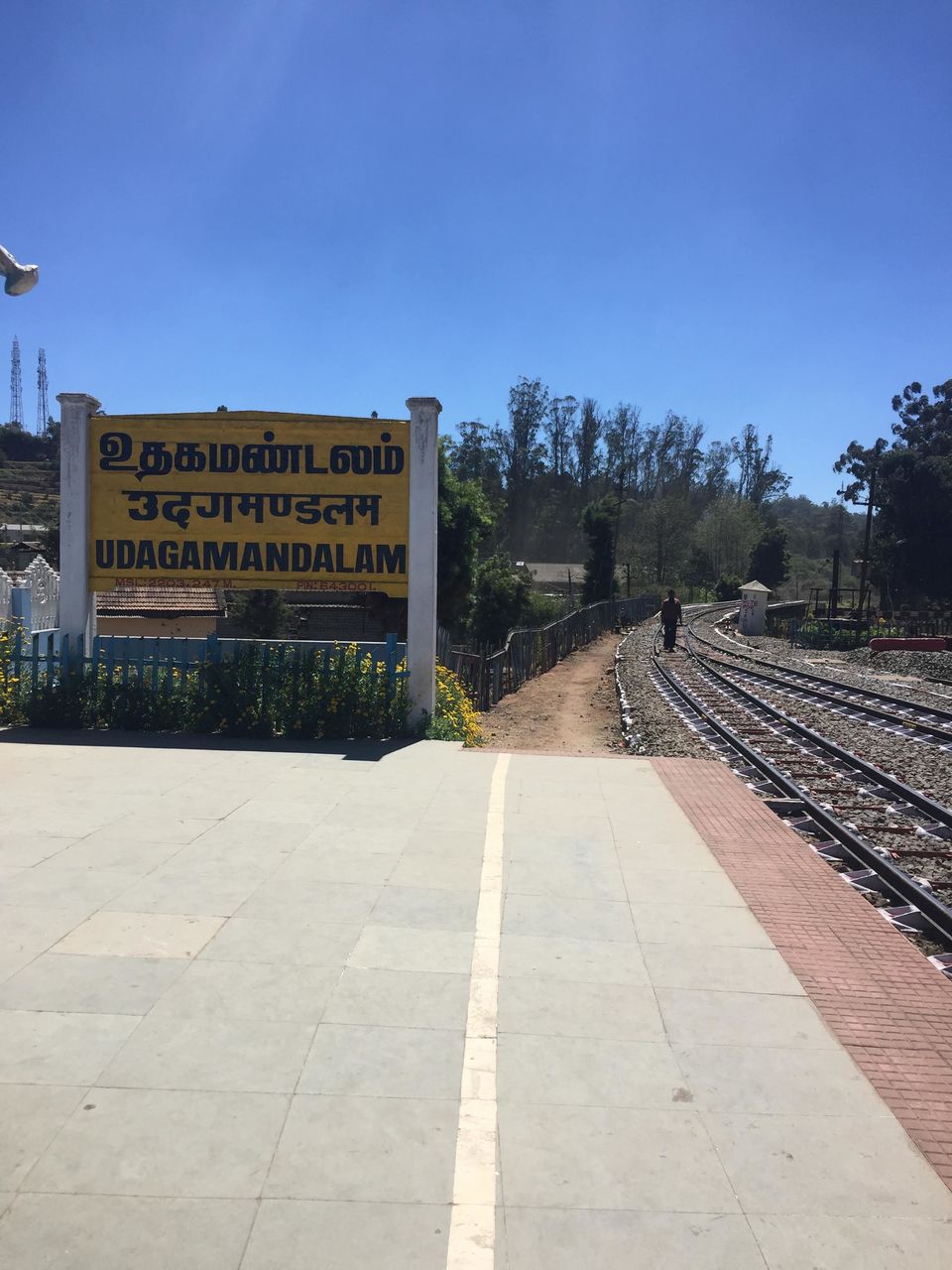 Ooty railway station is so cute, they have a small bookstore by higginbotham's on the platform. We boarded our train. An interesting fact is that the train we boarded was still driven by a steam engine, it is quite slow in it's progress but you get just that much time to take in the natural surrounding's around you! The train passes through cute little towns between Ooty and Coonoot such as Lovedale which we could not explore on this trip. We had a ball, in our coach taking in the scenery, chat erring and taking sooo many photographs!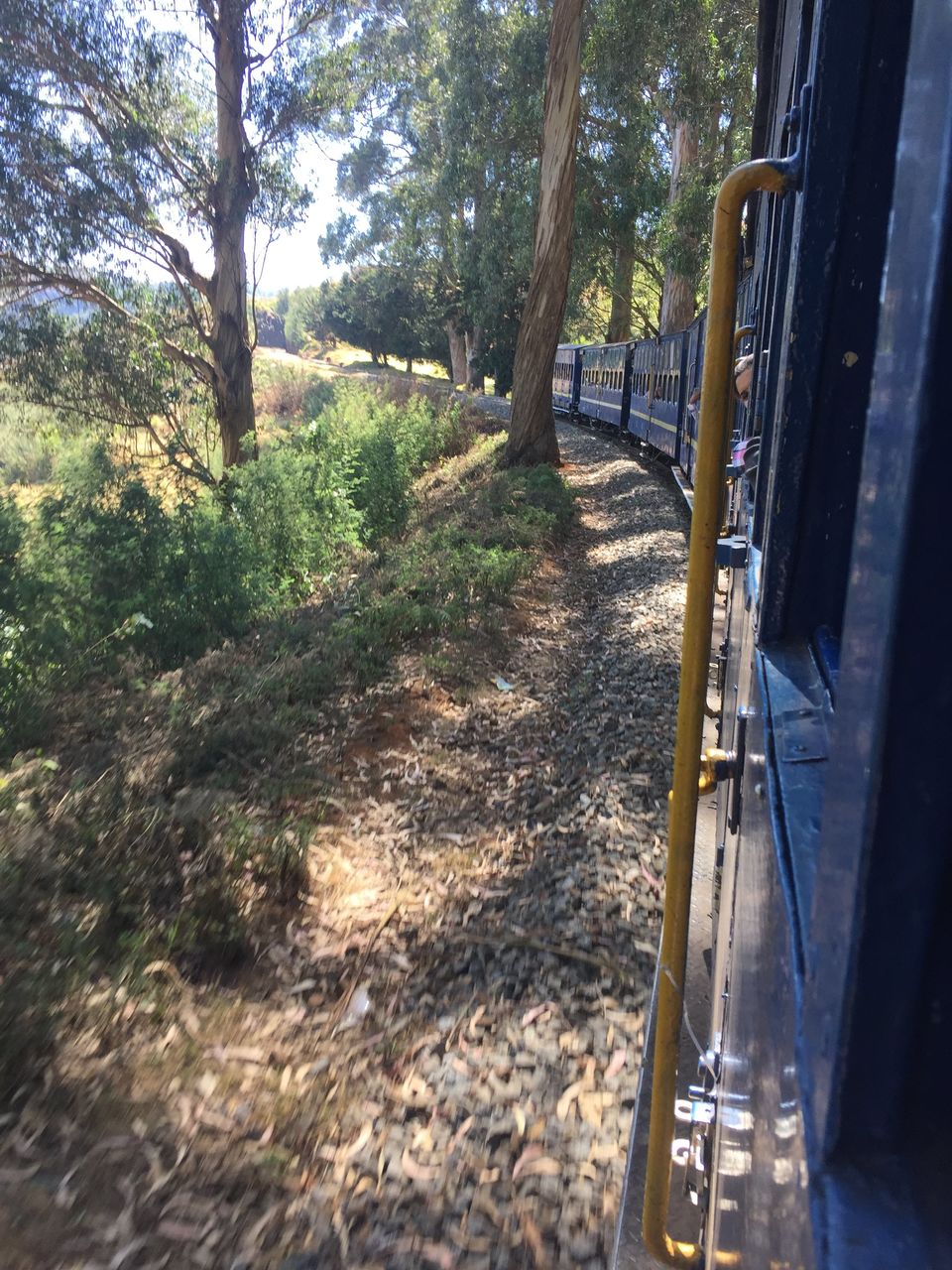 Me and my girls, were famished after this. Who can survive on just dosa's till 3 in the noon right? It was after searching and going up and down a hill that we came across the gem mentioned below. This place is so mesmerizing and perfect for a lazy brunch, we fell in love with it and did not leave until it was late!!!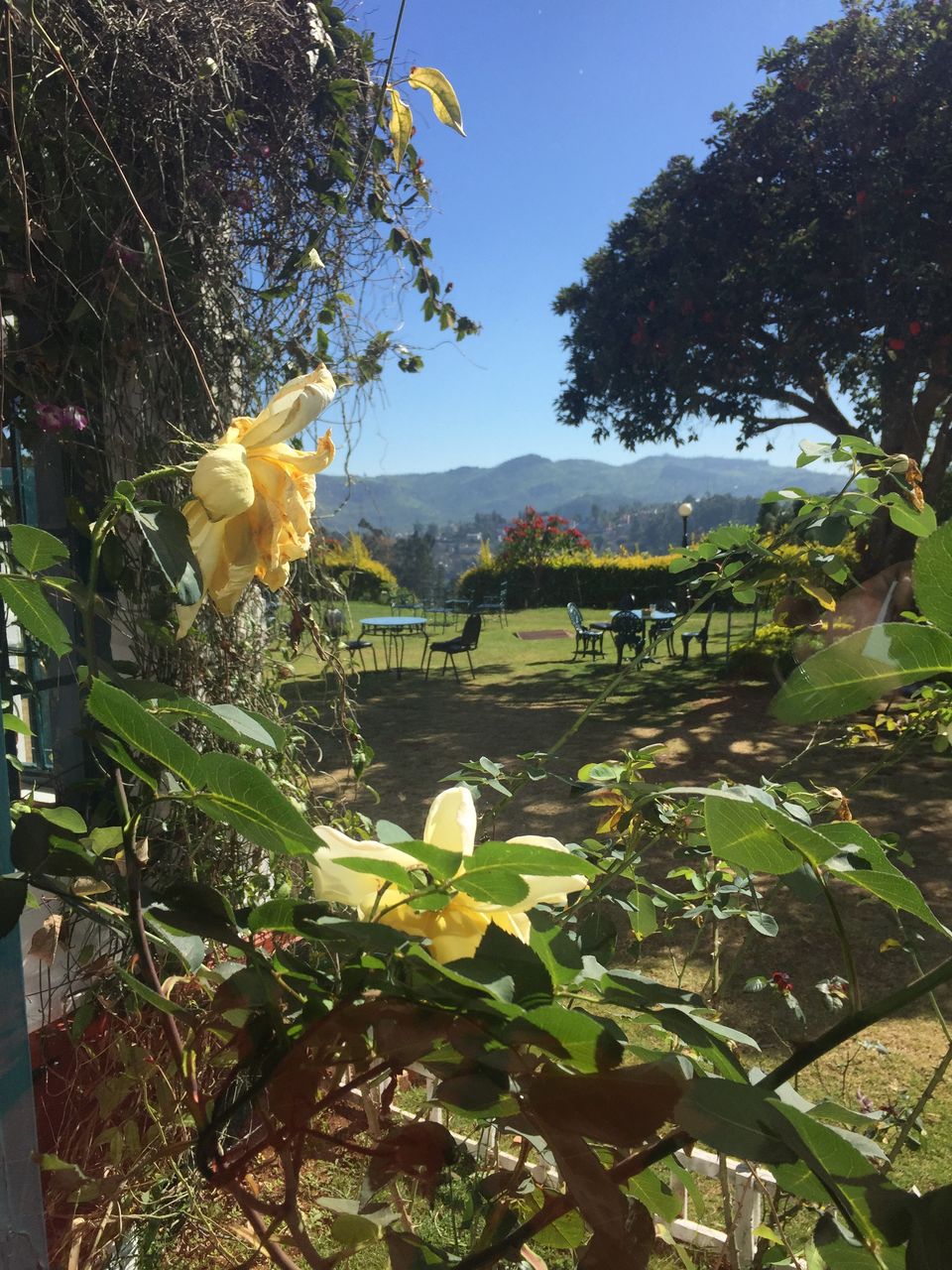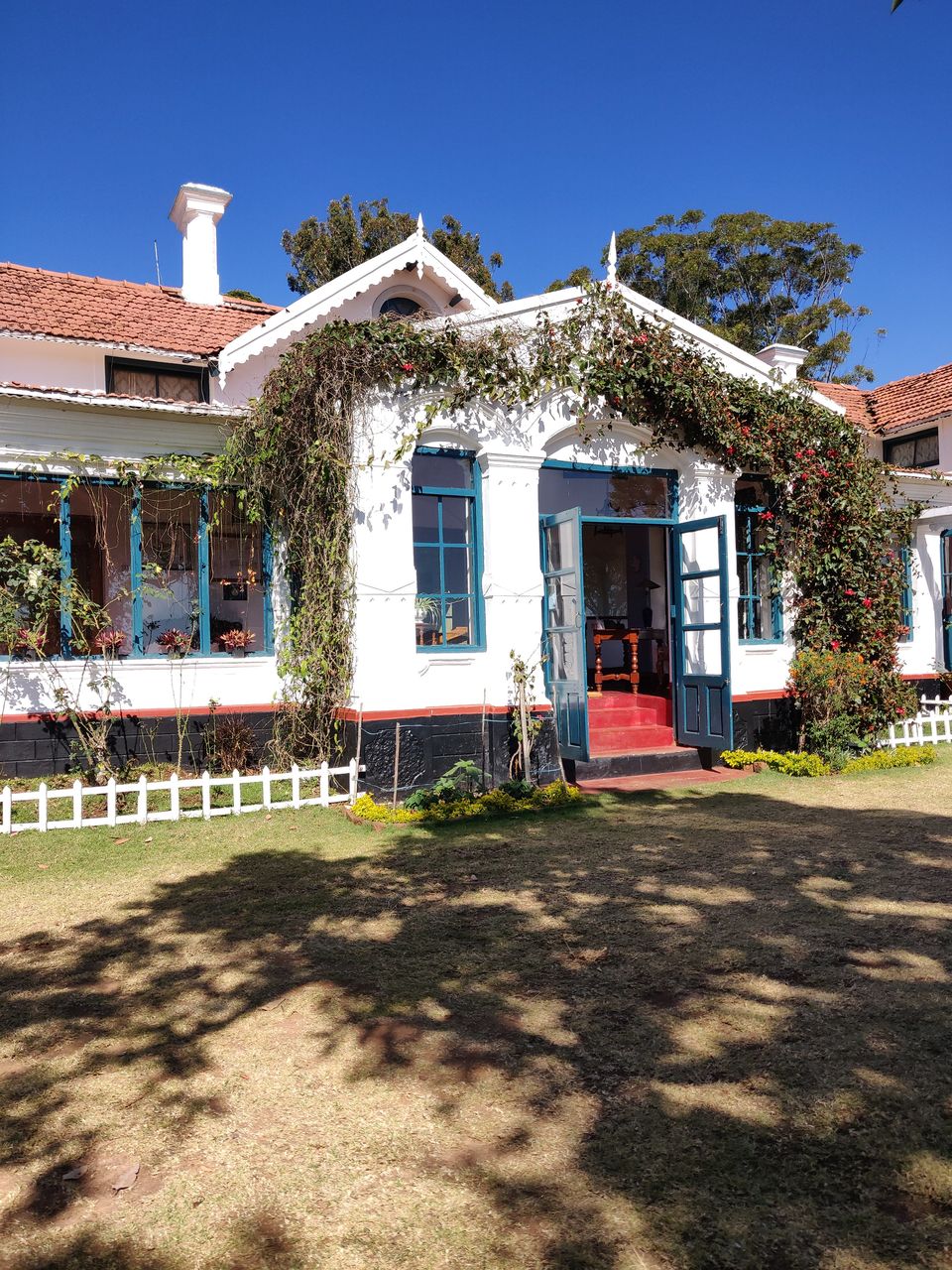 We stumbled across mcIver Villa on internet, and once we were there , we fell in love with this place, it is charming and a classic. The food was so delicious, we ordered 2 of everything! Also, they have outdoor seating where we sat under this huge oak tree, and chilled,laughed off our worries, sang and danced. It was the perfect afternoon for us as we did what we went to do - RELAX! This property has our heart and soul, and I would definitely visit again to stay here and not just brunch at! Imagine, a beautiful old villa, amazing food, cozy fireplaces and a very well stocked library, this has got to be the go-to place for people who are suckers for old fashioned homes and ambiances.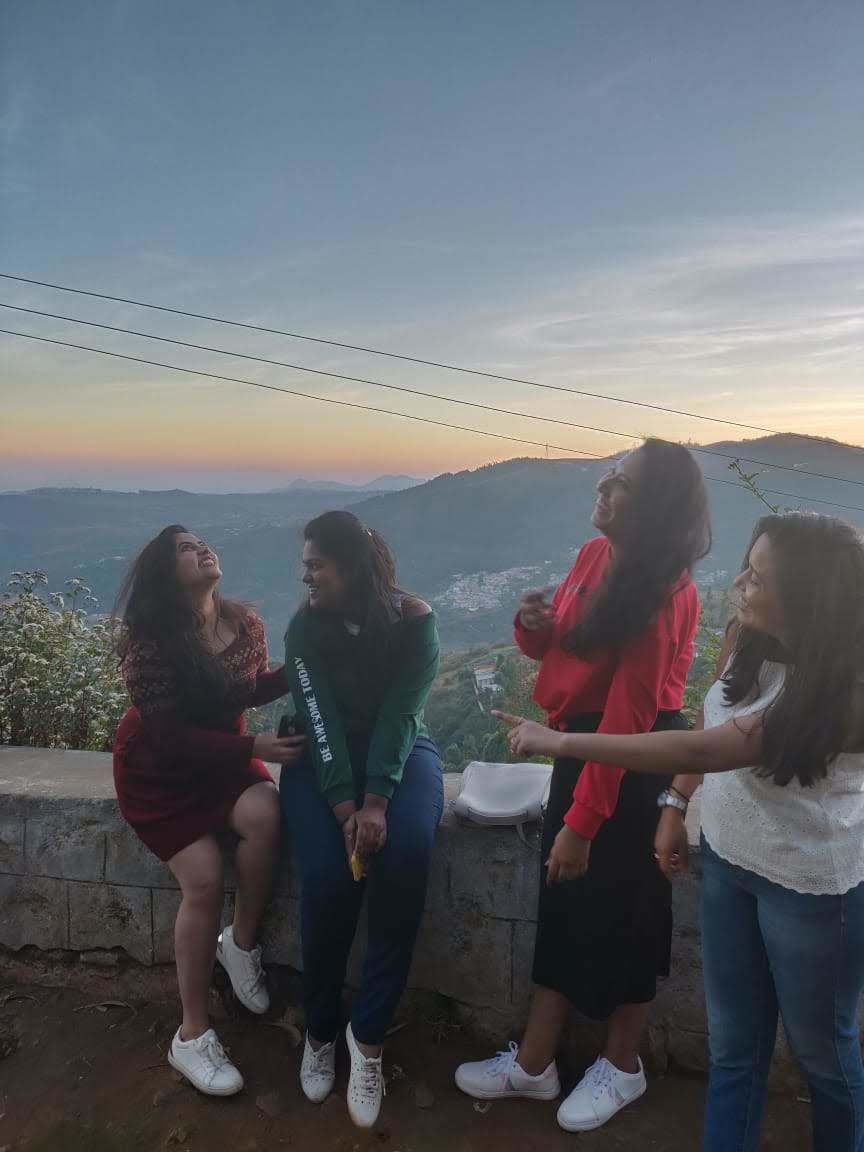 This trip brought us so close to each other, Whenever I feel alone, I just look at the above picture and smile, knowing I have three dope women who will always be up for an adventure with me, This picture was taken when we were returning from Coonoor to Ooty which is one of the most scenic route! We reached Ooty late in the evening, so we just stayed in at our hotel, kicked back and relaxed in the comfiest clothes and also the warmest as the temperature had dropped by 10 degree's at least!
Always visit a church if you are in a hill station because they are very old,charming and peaceful. We spent all our morning at St Stephen's church, sitting by the pews and just being silent. I think during the whole trip, this was the time when none of us uttered a word! It was beautiful, quaint and so majestic that we were in awe! This has to be a must visit if you are in Ooty.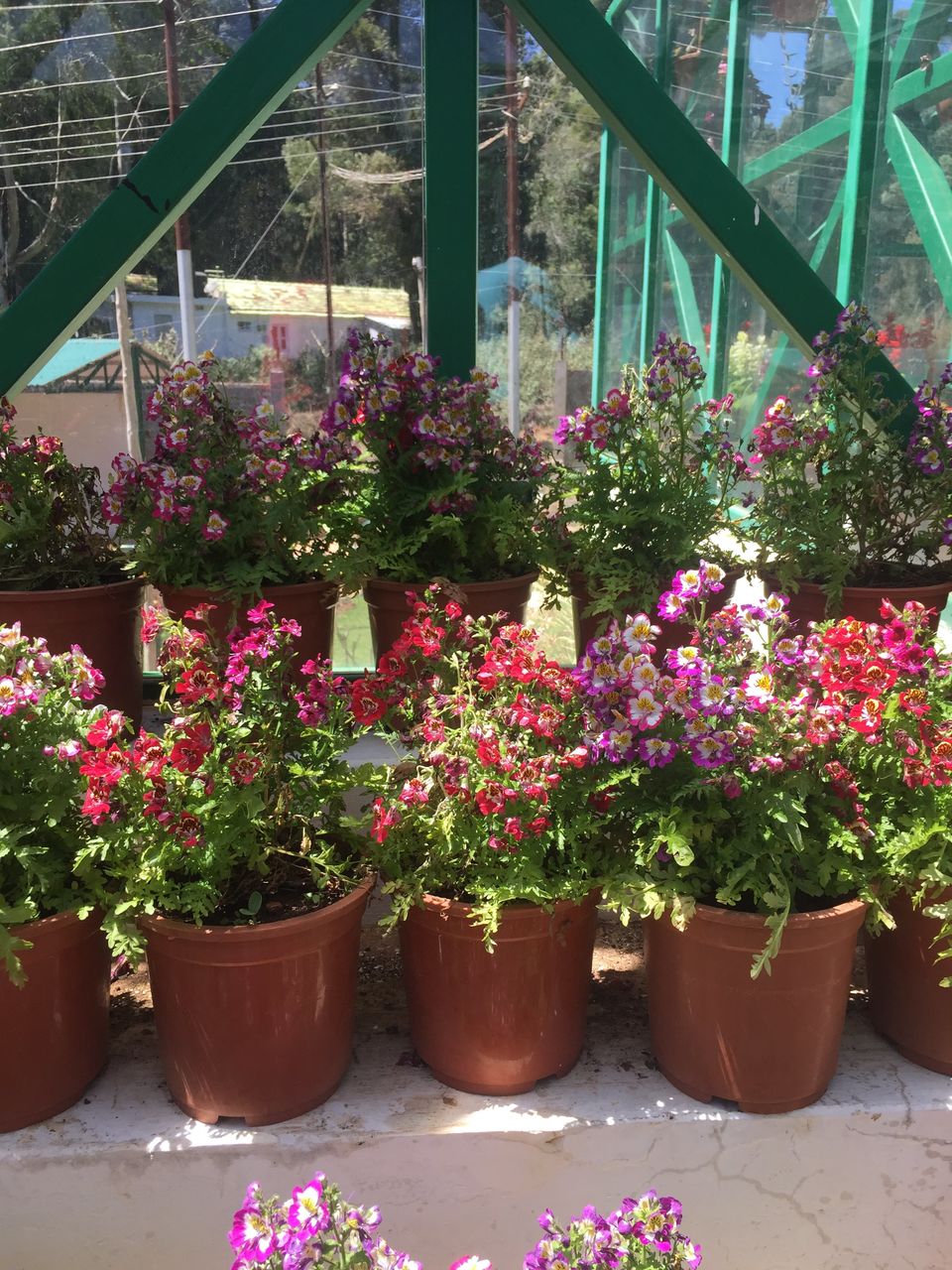 Botanical garden, Ooty was our next stop. This place is so green and lush, it is a delight to your eyes, especially the greenhouses, filled with all sorts of beautiful flowers and ferns, The whole place is so cheery and sweet, you just aimlessly wander among the trees,shrubs and bushes. We loved the greenhouses with the flowers as it was a wonderful sight for sore eyes!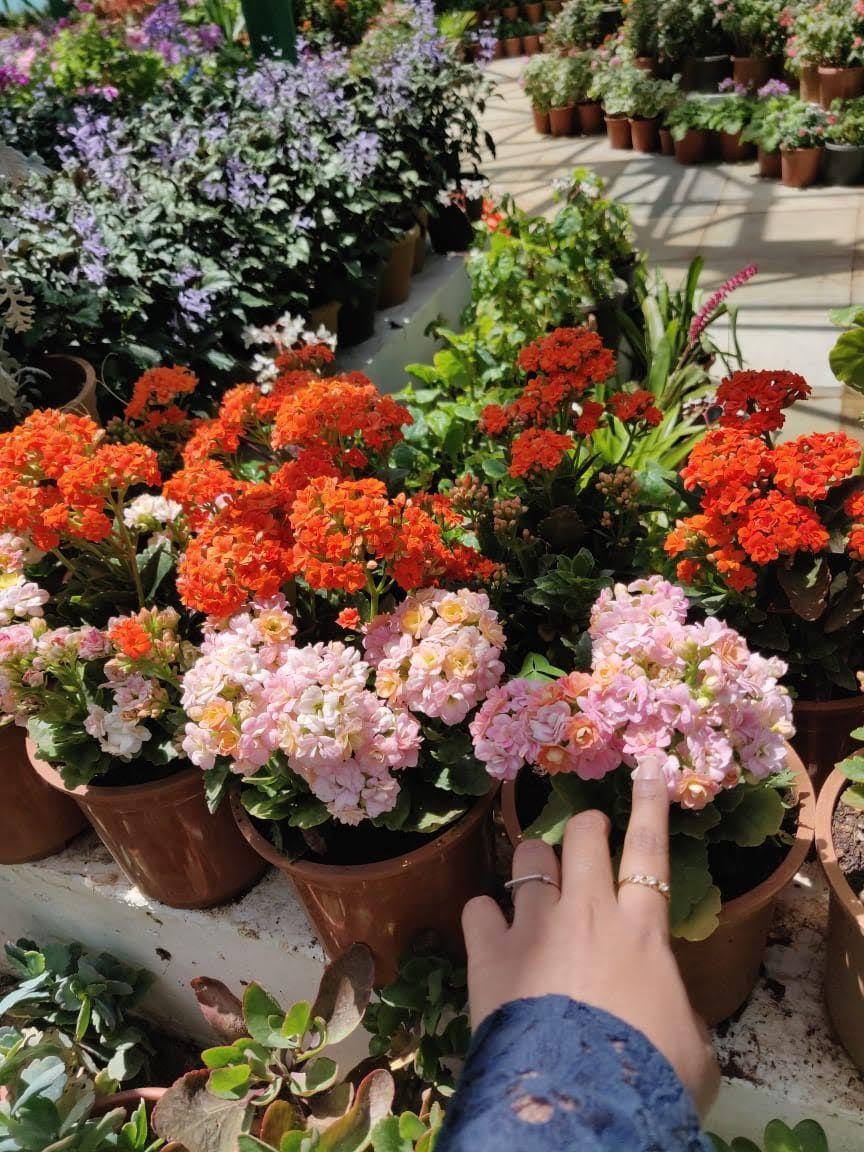 Before we could wind up and head back to Bangalore, we discovered another gem for a brunch spot called the Earl's Secret at King's cliffe hotel, here the restaurant is set in a green house and this hotel is at a mountain top providing gorgeous scenic views while you dine. I would recommend their desserts as they were simply outstanding.
So, that is how the trip arrived at it's conclusion.
4 friends, taking a break from the city life, amidst the lap of nature in the mighty Nilgiri's, no worries and no deadlines. So what are you waiting for? Pack those gorgeous clothes and shoes, get in that car, put on some katy perry songs and hit the road! Trust me it does not get better than this!