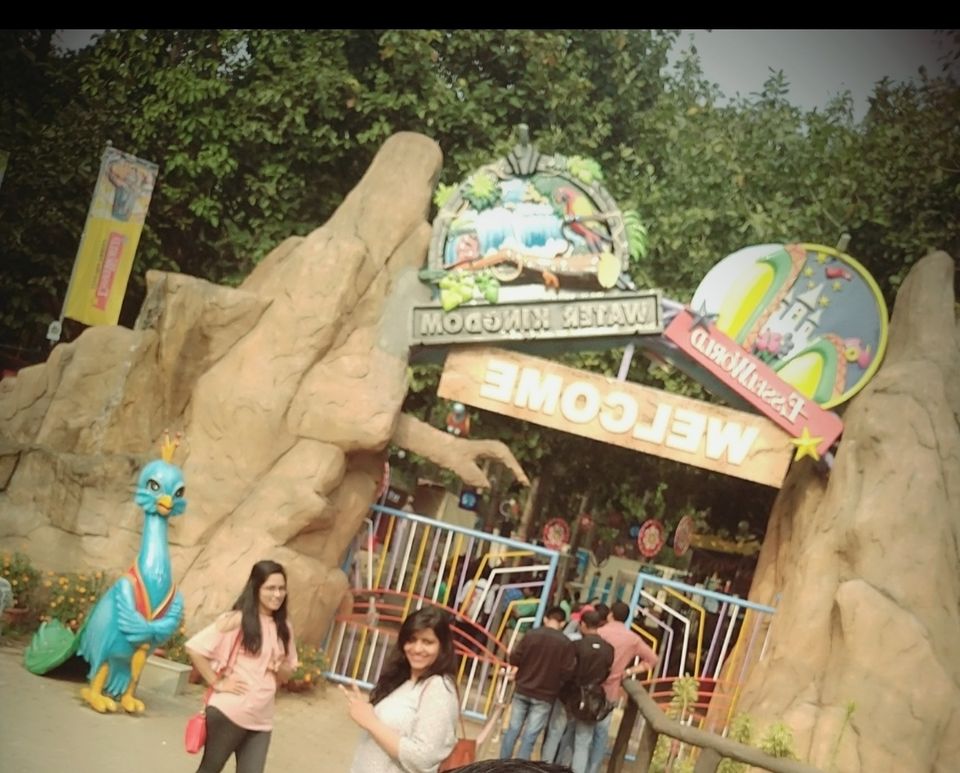 Always in our childhood one has dreamt of going to essel world.
With this curiosity my first trip in Mumbai was to essel world which has almost 8 thrilling rides for adult which can increase our heart beat, lots of tickle in stomach like anything…
Essel world is a place for both children as well as adults because there are rides for both.
Knowing about essel world – its an amusement park located in gorai. Water kingdom is known as Asia's largest water kingdom.
Theme park was my first priority and to reach essel world one of best way is to reach gorai and from there ferry is available which will take us to essel world in around 30 minutes.
Near essel world one can also thought of exploring Global vipassana pagoda & beautiful lord Buddha statue.
Entering into essel world all I was excited about thrilling rides and I started this wonderful journey with
Shot & drop free fall – This rides bring Goosebumps all the tenure of ride .As it started with a slow upside movement of around 180 feet from there we can see the whole area (even the beautiful Buddha temple). After staying at the top for few seconds there is a sudden fall which is very exciting & this process continued….
Started with such an adventurous ride my next choice is Hoola Loop 360 Degree Roller coaster.
This ride apart from bring roller coaster has so many other fun also like initially it will started with normal flow , then slowly the music and water fountain start .After that couple of large swings & then multiple rotations & unexpected moves bring thrill to this ride.
This ride is the must ride of essel world.
As in the initials oinly we took two thrilling rides we thought of giving relax to us by choosing next a theme area known as alibaba adventure – mirro maze . At a point of time u actually got stuck in the mirror maze but then by applying logical reasoning one can get easily out with lots of funny faces.
We were hungry & directly went to the food section There were lot of options for a foodie like Tandoori one (Veg Cuisine) , Southern treat , Dominos pizza, happy singh the dabha(Punjabi stuff) & many more to the list…
We went to happy singh the dabha & had the delicious Punjabi food with mandate of lassi.
The food was good the way rides are …
It's always a saying that after having food in one stomach one should take rest for some time & the same we did as there is one area with khat where one can rest there for a while.
After that we deicded to go for few adventurous ride like Rainbow. It was a decent ride as it gives weightless fell and little tickle in stomach.
After that our squad thought of capturing the beautiful scenic into memories by clicking pics as essel world provde beautiful theme background.
There are so many rides and one can choose according to one's excitement level and enjoy the same to its fullest.
The day comes to an end & again we took ferry to reach gorai with saying …. Phirse essel world aaenge hum!!