How good will it be to drive only two hours from Kolkata and reach to a destination where the poet inside you can scream out loud while you are relishing a cup of Chai (tea) and sweet flute music which sounds like a lullaby to your ear? For me it was a perfect weekend gateway where I had surrender myself to the aura of the nature within true historical surrounding which was untouched for years.
It is now an ideal royal stay after its beauty was revealed in one of the super hit blockbuster "Lootera" .
I have heard about this place many times and finally gifted myself the best impromptu Valentine's Day gift ever. Trust me, if I get to celebrate every Valentine's Day with myself like this I would love be single forever :) To start with this awesome amazing journey, I have booked a room with this centuries-old Rajbari. The room was named as 'Thakurmar Ghor'. The Luxury provided there was more than expected from a rich heritage like that. I have always kept one thing in my mind that history may not give you the luxurious comfort of a five-star resort, but is an experience which not even the best of the resorts of the world will be able to give you. One point to be kept in your mind always before you visit-You have to do the booking very early, preferably 5-6 months before as they have very less availability. I just got lucky as for me it was a sudden plan :) .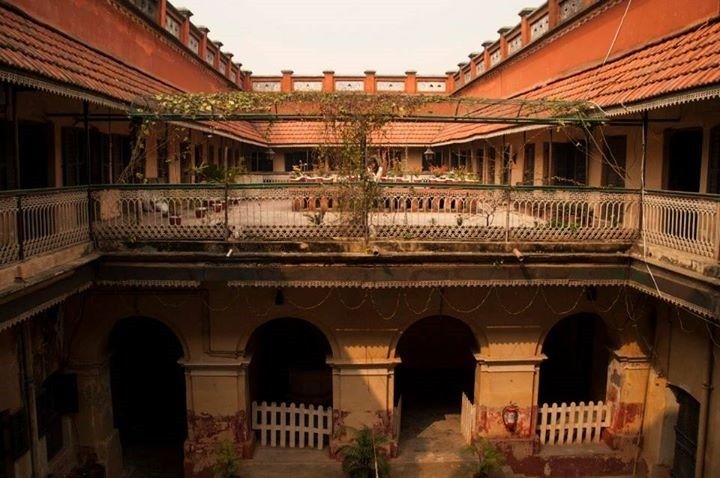 I took a train from Howrah station and landed my feet on 'Khanyan' where I could actually breathe the fresh essence of green and lushly beauty. Then I took a rickshaw to reach the rajbari. Communication might be a problem if you are not travelling by your own arrangement. Since it was a sudden gateway decision for me so I chose not make plans.
Finally I reached and witnessed the exceptional beauty created by history which is covered in the lap of nature and ancient secrecy. This place was built on 1766 which makes it centuries old and which increased my fantasy to explore the past. If you have ever heard of 'Zamindar Bari' then it's the best place to give your desire a direction of visiting one.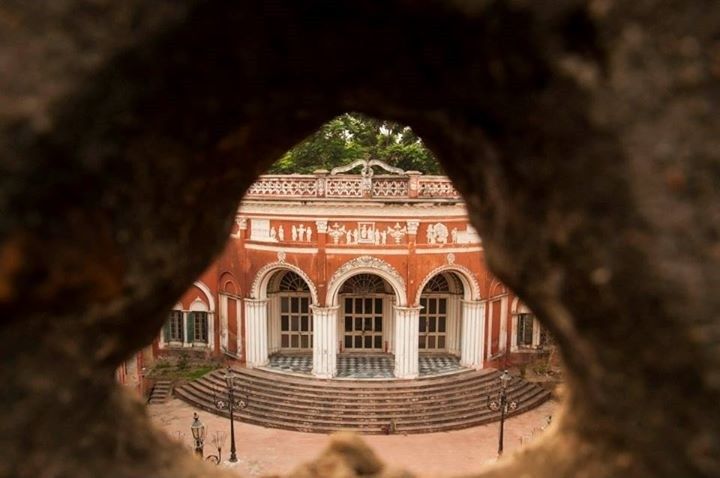 This Rajbari have five mahals which not only speaks of the rich legacy of the family but also about its affluence. The five mahals are the, Courthouse, Ballet Dancing Hall, Kitchen house, Guest house and an Andar Mahal for ladies. Long corridors surround each of the mahals and are separated from each other by separate doors.
They generally don't open the Ballet Dancing hall or 'nach mahal' as it is under construction and have valuable belongings there which including a secret pathway to escape which was earlier used by the warriors to escape their enemies. Well here also I got lucky since the Youngest Queen (choto ranima) was present there and on request she agreed to show it around. Finally I got by chance to knock a secret door here.Fully covered with Italian marble and huge chandeliers it was a perfect place to define the royal secrecy.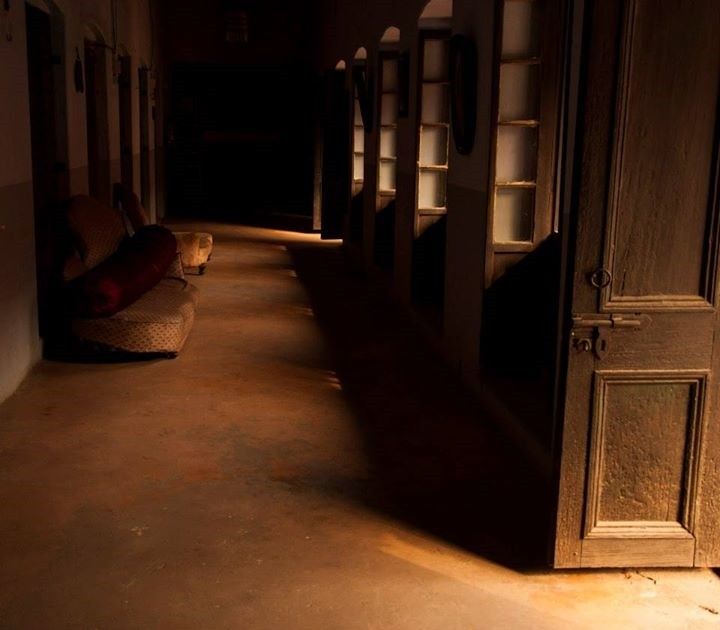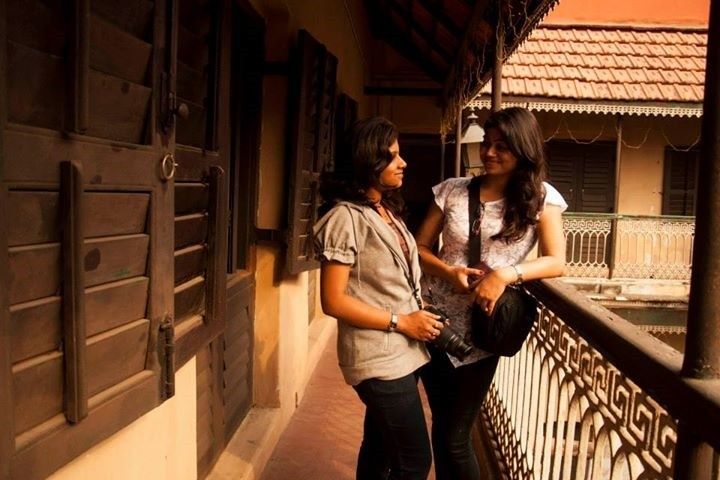 Close your eyes and imagine your very first walk in royal empire as your highness. It is much recommended as it will be a treat for heart and soul. Give a chance to your lazy self and do sun basking punctuated by chirping of birds and sweet ring of the bell coming from the temple inside.
Do not miss out 'Atithisala' the century old guest house for the priests and sanyasis, located in its dilapidated condition just opposite to the Rajbari. A late evening and early morning walk is must recommended along with relishing the picturesque sunset from the pukur (pond).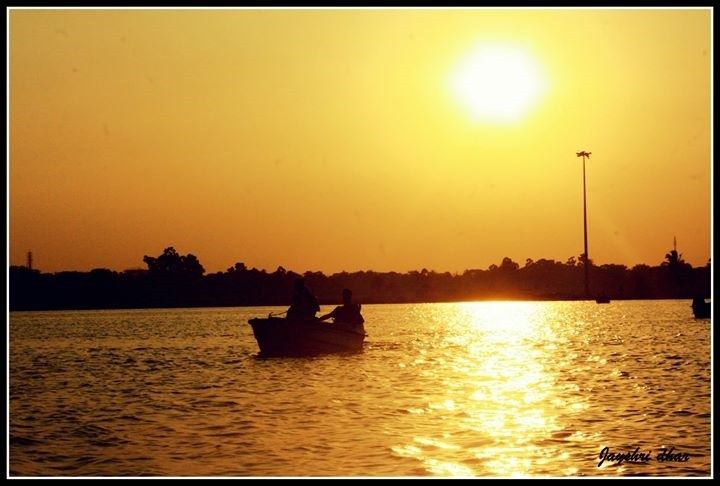 Feed your hungry self with authentic royal and traditional dishes. 'Kosha mangsho'(A chicken dish) is much recommended.
If you are an admirer of history then apart from enjoying the royal aura of Rajbari you the options of visiting nearby historical places.
1. Bandel church.
2. Bara Imambara.
3. Chandan-nagar French colony (Do lose yourself near the Ganga ghat and enjoy the splash of fresh air like I did) .
So make it happen- Not a problem from where you are travelling, you can reach Itachuna easily from Kolkata or Durgapur or Asansol or Bardhaman.1.5 hrs. drive from the Kolkata city. And the best part is travelling is easy :). Hope to see many single women celebrating their valentine's day with historic thrill. Who knows we can celebrate someday somewhere together :).
DO NOT FORGET TO TAKE YOUR BEST BUDDY, which is none other than your camera. You just cannot afford to miss this beauty getting captured. Make memories and keep them safe :)