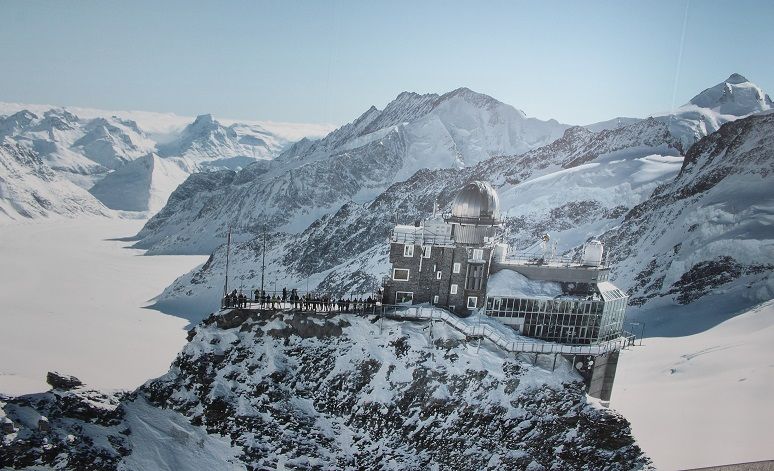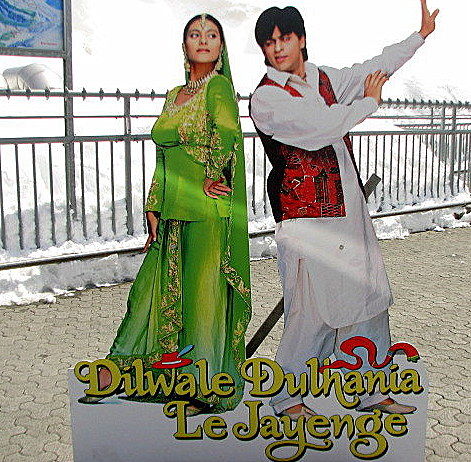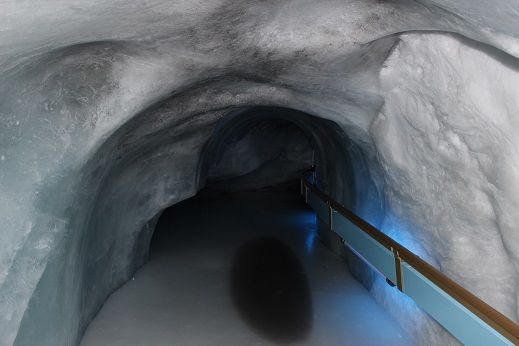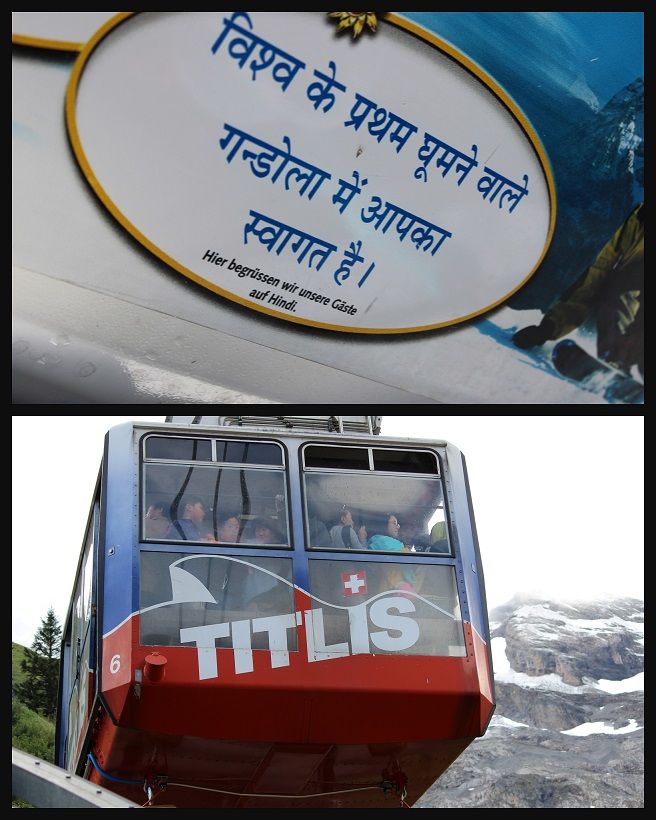 Titlis Rotair Gondola: Take a trip to Mount Titlis in the world's first Titlis Rotair gondola. The gondola revolves 360 degrees to give you a panoramic view of the snow covered mountain peaks. Five minutes away from the Engelberg Station, one needs to change two cable cars to reach the gondola which takes you at 3020 meters above the sea level. The cable cars and gondola costs 150 Euros. (194 US Dollars and 11,585 Indian Rupees)
Mount Titlis:  Yes, this is the place where the song ' Zara Sa Jhoom Loon Main' was shot from the Bollywood movie 'Dilwale Dulhaniya Le Jayenge'! Get adventurous at this mountain peak by skiing, snowboarding, riding on the trotti-bike or kayaking.
Titlis Glacier Cave : The Titlis Glacier Cave is popularly known as the magical crystal world.150 meter long walk inside the cave, the path makes you reach 20 metres below the surface of the glacier. Be prepared as inside the cave, you will be freezing with -1.5 degree Celsius temperature! The entry to the glacier is free of cost.
The Sphinx Observatory in Jungfraujoch – The Sphinx Observatory is located at 11,718 ft above the sea level. It is one of the highest observatories in the world and has appeared in Bollywood movies including 'Krrish 3′ and 'The Hero- Love story of a spy'.