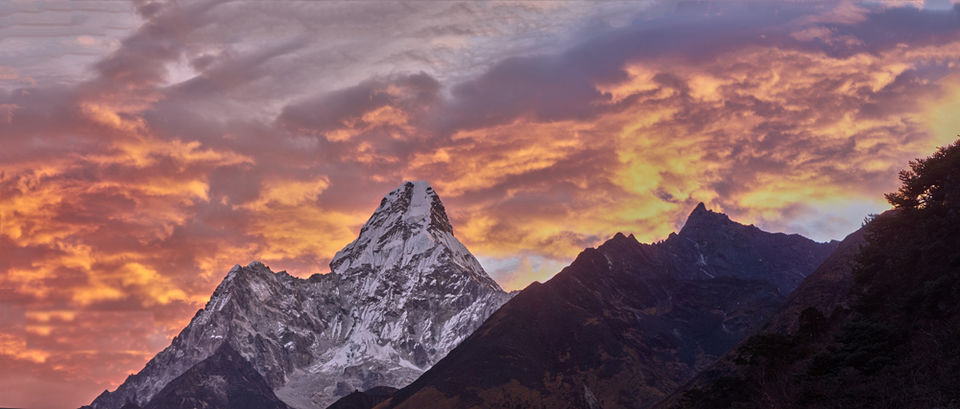 Everest is the goddess of all the adventure trekking in Nepal. From the chance to witness the splendid superlative mountains to the unique Sherpa culture and their festival; Everest region stands atop in terms of wilderness adventure trail of the world. Peregrine offers this Everest Mini Trek package to witness Himalayan beauty; along with the chance to participate in the festive mood of the Sherpa people residing in Tengboche. Mani Rimdu festival is celebrated in Tengboche region with lots of vibrancy and glamour. In Addition, trekking company's have Nepal and trekked separate to; Gokyo Lakes Trek, Everest Base Camp Trekking, and Island Peak Climbing from Namche Bazar.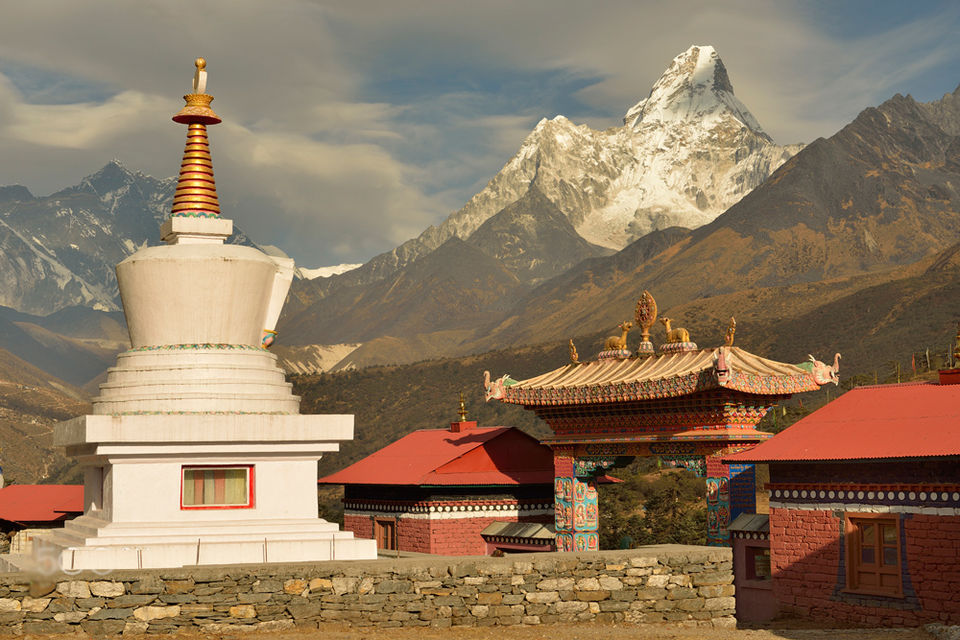 Tengboche usually is known for peace and tranquility; however, on this particular festival, the region becomes vibrant and full of joyous moods. The usual Lukla flight from Kathmandu then the trekking taking you to the Tengboche takes place in this Everest Mini Trek. Tengboche hosts the festival during November and October depending upon the Buddhists calendar. This year's date is yet to be finalized and you could see on our website after the announcement of the date of the festival. You need to trek from Phakding to Namche and excursion around Namche for acclimatization before heading towards Tengboche.
It is three days festival marking the victory of Buddhists religion against the Bon religion. This is the most colorful and clamors event and this is conducted in the splendid environment. The full moon of the October or November marks the Mani Rimdu festival. Hence, the prolific monks of the Tengboche monastery and Chiwong do the chants. Everest Mini Trek is suitable for those trekkers, who can't trek up to Kalapathar but want to see Mount Everest and the other Himalayas in front of them.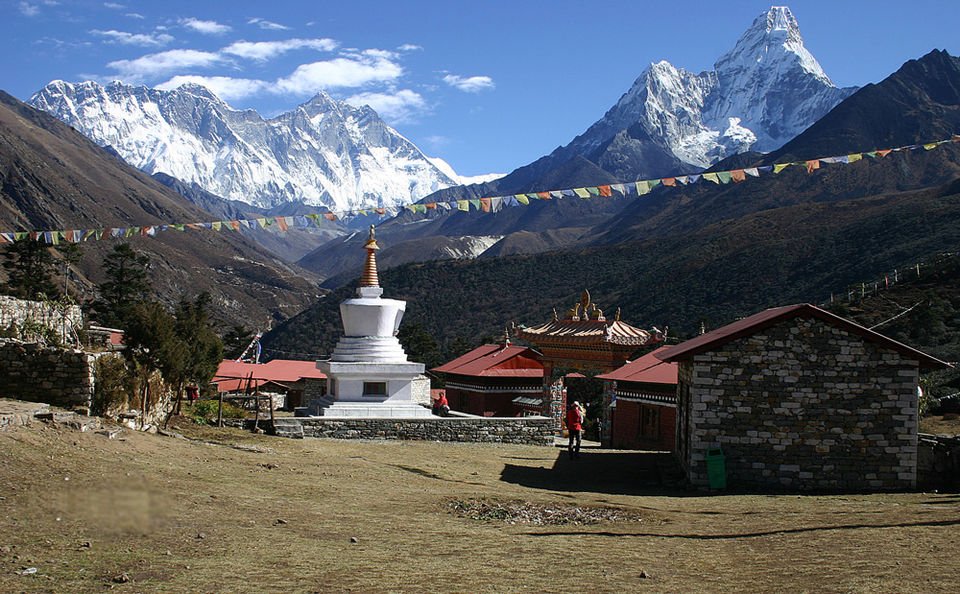 Come and Book this amazing Everest Mini Trek to witness the panoramic views of the mountains. Consequently, participate in the festival of the Sherpa Buddhists followers. The chance to learn about Sherpa culture staying with them viewing the magnificent mountain ranges really gives you worth of every penny spent on the trek.
Everest Mini Trek Itinerary
Day 01 Arrival Kathmandu Tribhuvan International Airport 1,310m
You will be warmly welcomed a greeted by one of a company representative. Try to find our Peregrine Treks and Expedition Pvt. Ltd play card with your Name then transfers to the Hotel driving by private vehicle for 20-30 minutes from the airport. At afternoon stroll at Thamel street where provides Hotel and restaurant facilities. Your trip discussion will be organized at the sometimes of the evening along the interact with their guide and other crew. Welcome dinner will be provided at Nepali restaurant with cultural show. Overnight at Hotel.
Meal Plan: Dinner included
Day 02 Kathmandu To Lukla And Trek To Phakding (2610m) 3 Hours
After hot mouth-watering breakfast, you will have the scenic flight to Lukla known, as Sir Edmond Hilary Airport from Kathmandu today when you arrive at Lukla your guide will be busy to arrange the porter for few minutes. Now we start our trekking to Phakding for three hours through rhododendron forest with paved stone staircase. You well cross suspension bridge some Sherpa village, Monastery, beautiful stone paintings in Tibetan Language, Mani walls and Dudh Koshi River gorge. Overnight in lodge
Meal Plan: Breakfast, Lunch and Dinner included
Day 03 Phakding To Namche 3440m 5/6 Hours Overnight At Lodge
Today's hike along the Dudh Koshi river via Benkar village where offers the first view of Thamserku and Chumoa village bring us to the entrance of Sagarmatha National Park where we enter our permit and descent to arrive Jorsalle for our lunch. Then we continue our trek. Cross the suspension bridge, follow the sandy and rocky trail on the river side to pass the confluence of Dudhkoshi and Bhotekoshi Rivers. Final 2 hours of ascending trail bring us to Namche Bajar known as Sherpa capital. It offers a panoramic view of surrounding eye chatting mountains.
Meal Plan: Breakfast, Lunch and Dinner included
Day 04 Exploration Day In Namche
There are plenty of places for one day hiking nearby Namche Bajar such as Khumjung village, Everest Hotel and Thame. Only one day is not enough to visit these places but our company recommends visiting one of the oldest Sherpa village and Everest view hotel. We shall have splendid panoramic views of Mt. Everest, Lhotse, Amadablam, Kangtega and Thamserku in your level. You can have your lunch in Khumjung or return back to Namche. Today is one of the most highlighted days of your trip. You can also visit Sherpa mountain museum which if the display of the Sherpa culture and history of Everest expedition team. Back to Namche at the same hotel to spend your night.
Meal Plan: Breakfast, Lunch and Dinner included
Day 05 Namche To Tengboche (3890m)
After the breakfast, we climb stone stairs at the binging about 30 minutes then flat trails to walk with the eye chatting view of the snow capped mountain on the other side. You can have some rest after two hours of walking drinking a cup of tea and descend to Phungi Thanka for Lunch. Phungi Thangka has very few lodges to with basic services available. Then the trail goes up to Tengboche with the dusty road for the busy season through the rhododendron forest. Tengboche has big Buddhist monastery where they perform the Mani Rimdu Festival in 3rd, 4th and 5th of the November. This place also provides the close-up view of the Thamserku Mountain. This place is the last point of your trip.
Meal Plan: Breakfast, Lunch and Dinner included
Day 06 Tengboche To Trek Back Monjo
Early morning we will visit Monastery nearby your lodge to see the Monks, and then back to Lode for Lunch. You can take some shots of the mountain in the morning in around and descend back until Phungi Thanka. Cross the suspension bridge and climb another an hours. The trails start flat towards Namche with backdrop mountain view. Have lunch and steep down an hour to cross the bridge. And walk another an hour along the riverside to arrive Monjo to spent second last night.
Meal Plan: Breakfast, Lunch and Dinner included
Day 07 Monjo To Lukla Last Trekking
Today is the last day of your Everest Mini Trek so you keep going to back to Lukla slowly taking enjoy walking, having fun with your guide and porter mixing your jokes. Today is the last day with your porters so you can have the last party in Lukla
Meal Plan: Breakfast, Lunch and Dinner included
Day 08 Fly Back To Kathmandu From Lukla
Today morning you will go to the airport after your breakfast but your flight would be delayed on weather condition, just be ready to wait for your good flight.
Meal Plan: Breakfast, Lunch and Dinner included
Day 09 Kathmandu Valley Sightseeing
Our experienced tour guide will take you sightseeing tour at the world heritage sites of Kathmandu valley, which includes Pashupatinath, Bouddhanath, Swyambhunath, and Kathmandu Durbar Square with a private vehicle.
Meal Plan: Breakfast
Day 10 Transfer To Airport
Today is your last day in Nepal so we will drop you at the airport three hours early because of traffic jam in Kathmandu valley.
Meal Plan: Breakfast included
For more details, please click here