EVERGLADES!! I had no idea what it even meant when my sister said we were going there. But after knowing about it I was astonished. I never knew that something like this existed.
Everglades is spread over thousands of acres in Florida. It is home for different kinds of species, mainly Alligators and some rare bird species. The hot weathers of Florida is perfect for reptiles. These are wetlands which are shallow with limestone just below the surface. The water is only two feet deep. It is mostly covered with huge fields of sawgrass and mangrove trees.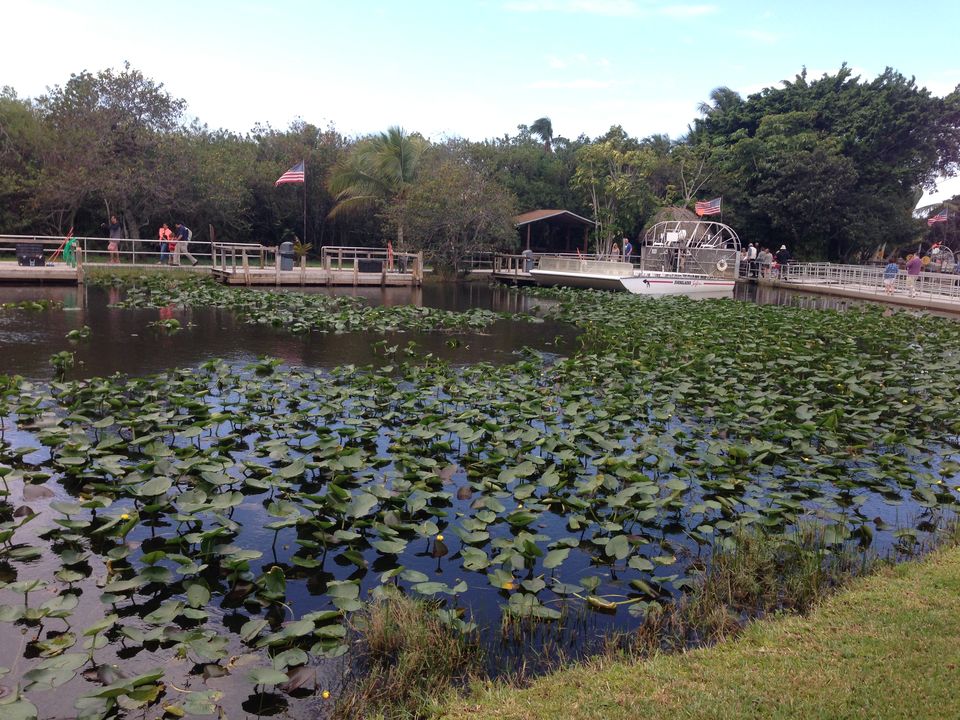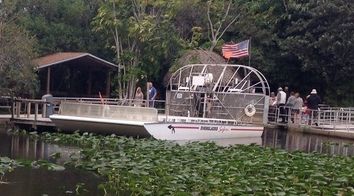 We went to the Coopertown everglades park for safari ride. It is like normal safari but the difference is that we will be taken on an air boat on the water to see alligators in their natural habitat. In these shallow waters it is impossible to use normal boats, so an air boat is used which is flat bottomed. This boat produces lots of air behind it which makes lots of sound.
We boarded the airboat and the person who was driving the boat was also our guide for the trip. The boat started and the sound of the boat made it impossible to hear even the next person's voice. We went through a small area covered with mangrove trees but soon we entered a large area which was wide and mostly covered with sawgrass which is found in most parts of everglades.
It has been 15 mins since we started but we could not find any alligators. Our eyes were fixed on the water to find alligators. The trees made it difficult to find them as the broken branches of the trees looked like alligators. But we found one alligator. It was in the water with half of its body floating on the top. Since the boat was in high speed, we were able to see it only for a second. After that we did not find anymore alligators and our trip ended. The trip lasted for about 20 minutes.
We were disappointed as we did not find many alligators but there was an alligator show which made the trip worth it. At the show, there were three alligators, one in the water and two on the ground. The area was secured with fencing. We were seated in the first row. The show began and a person came with a baby alligator in his hands. I was terrified because he was standing right in front of us with the alligator in his hands. After that he went inside the fence where the three alligators were there and he started waking them up by sitting on them. Then he started explaining about them humorously. It was fun watching them.
The show ended. On our way out we were given an opportunity to hold the baby alligator and take pictures. I have always been scared of reptiles but that day I took courage and held that baby alligator in my hands. It felt like I was holding a leather bag, very soft and cool.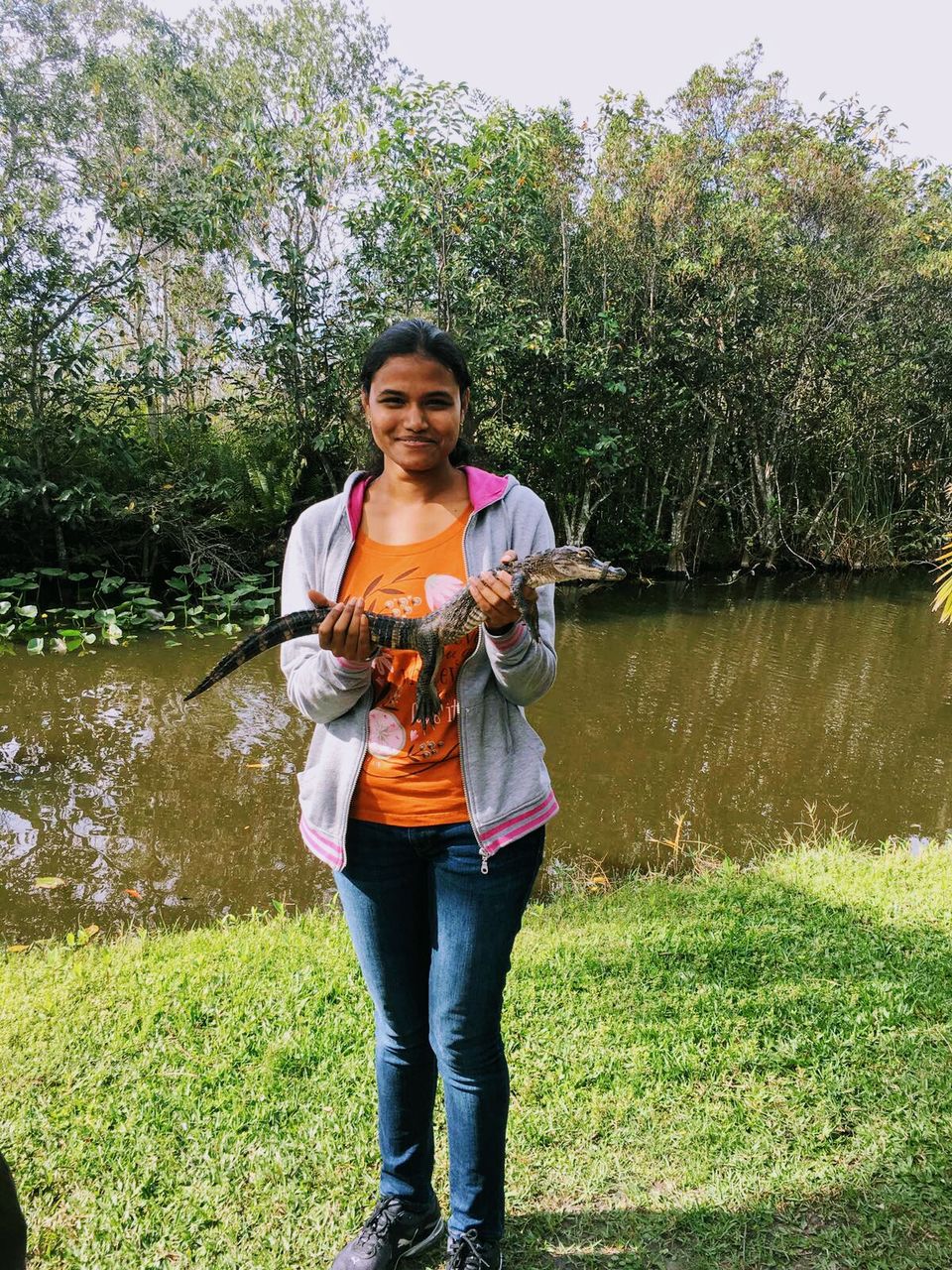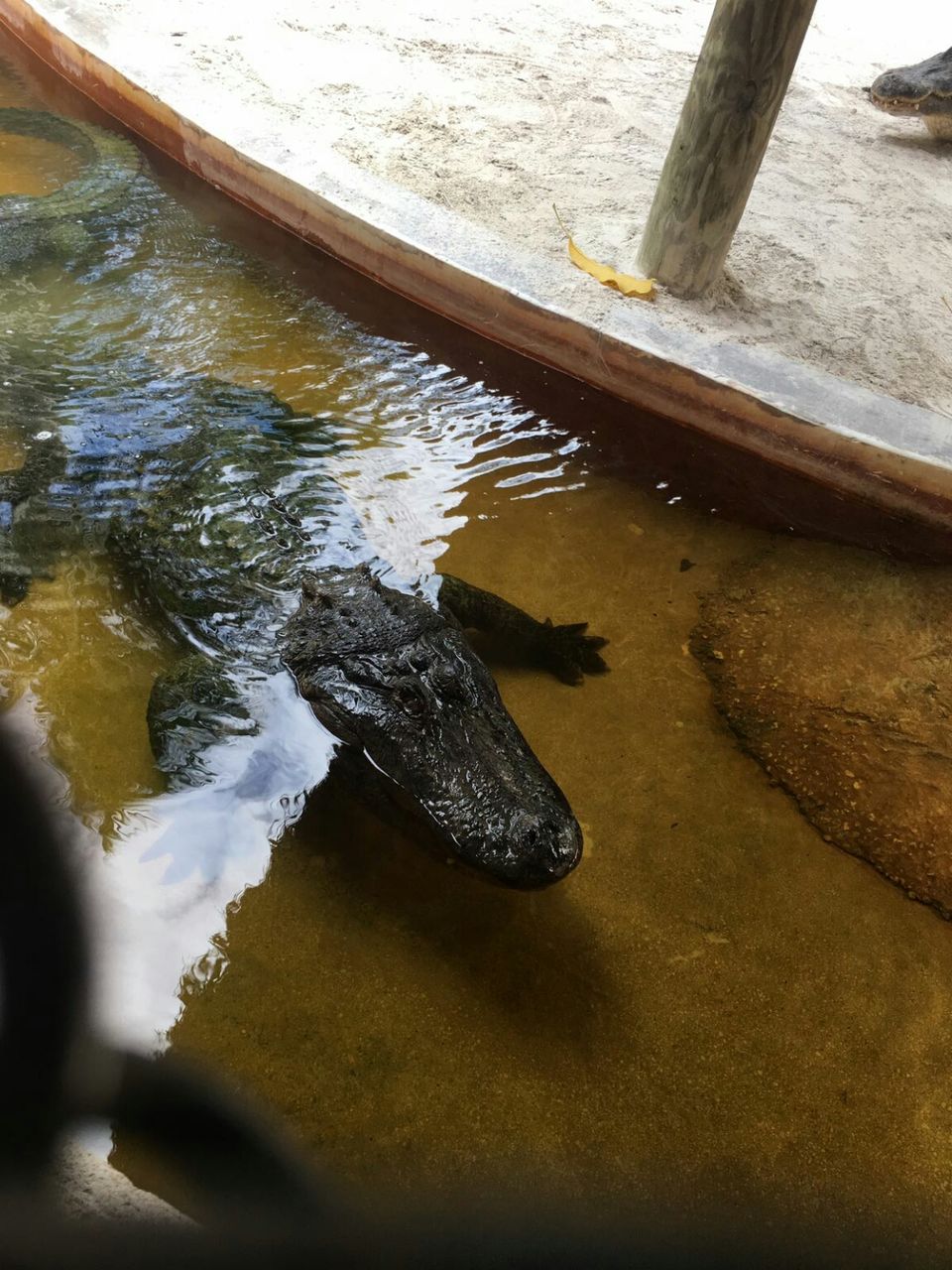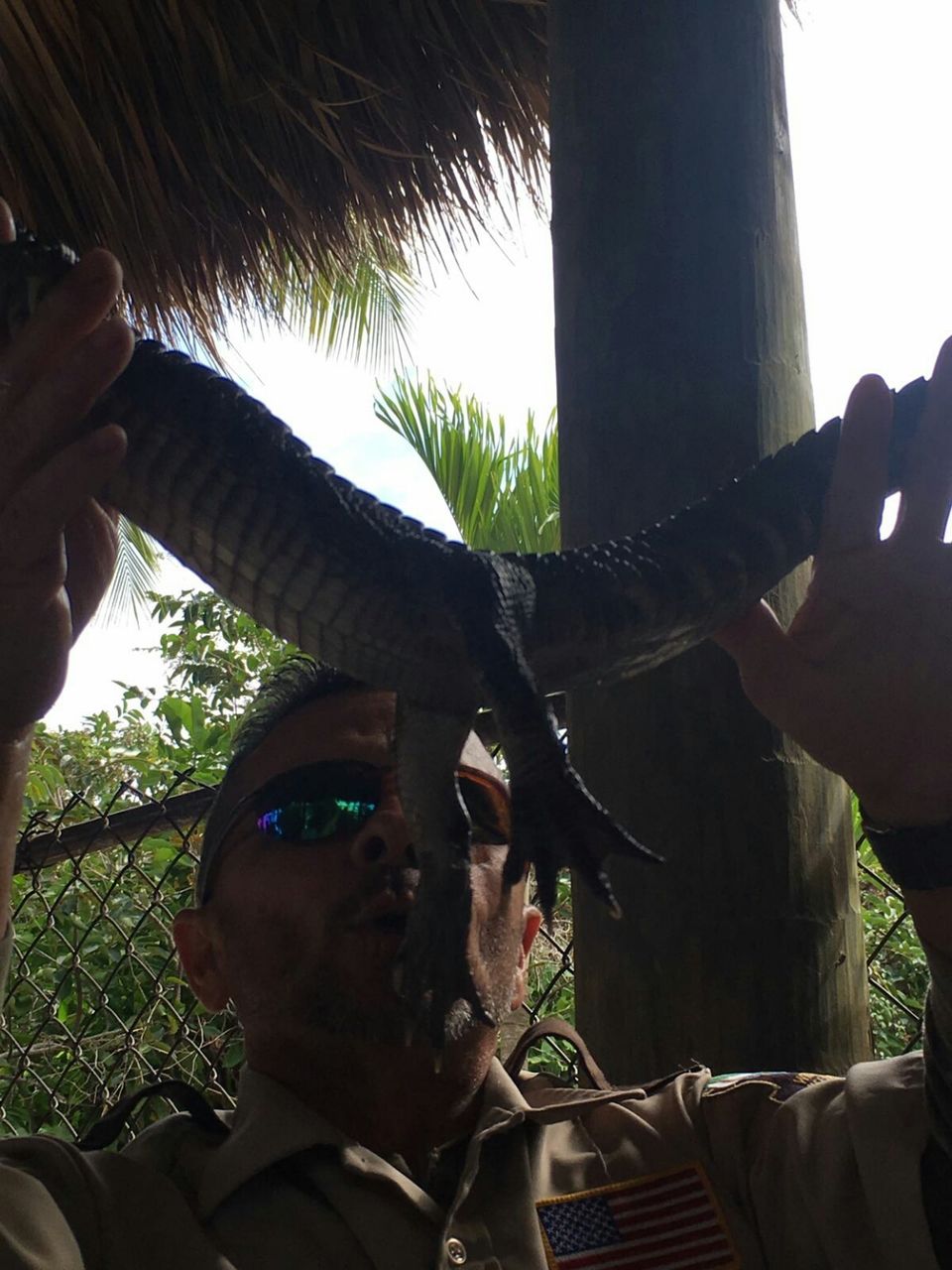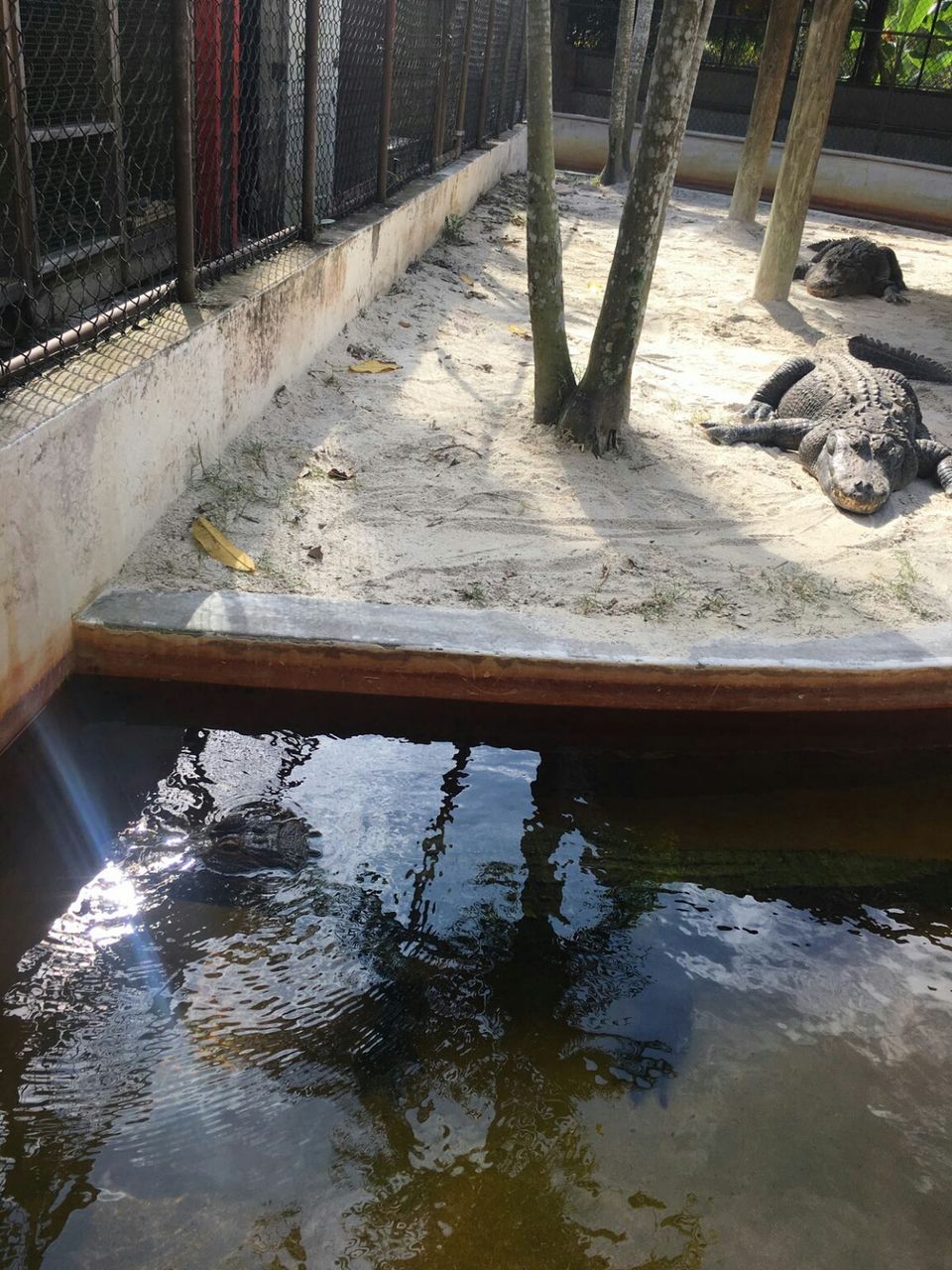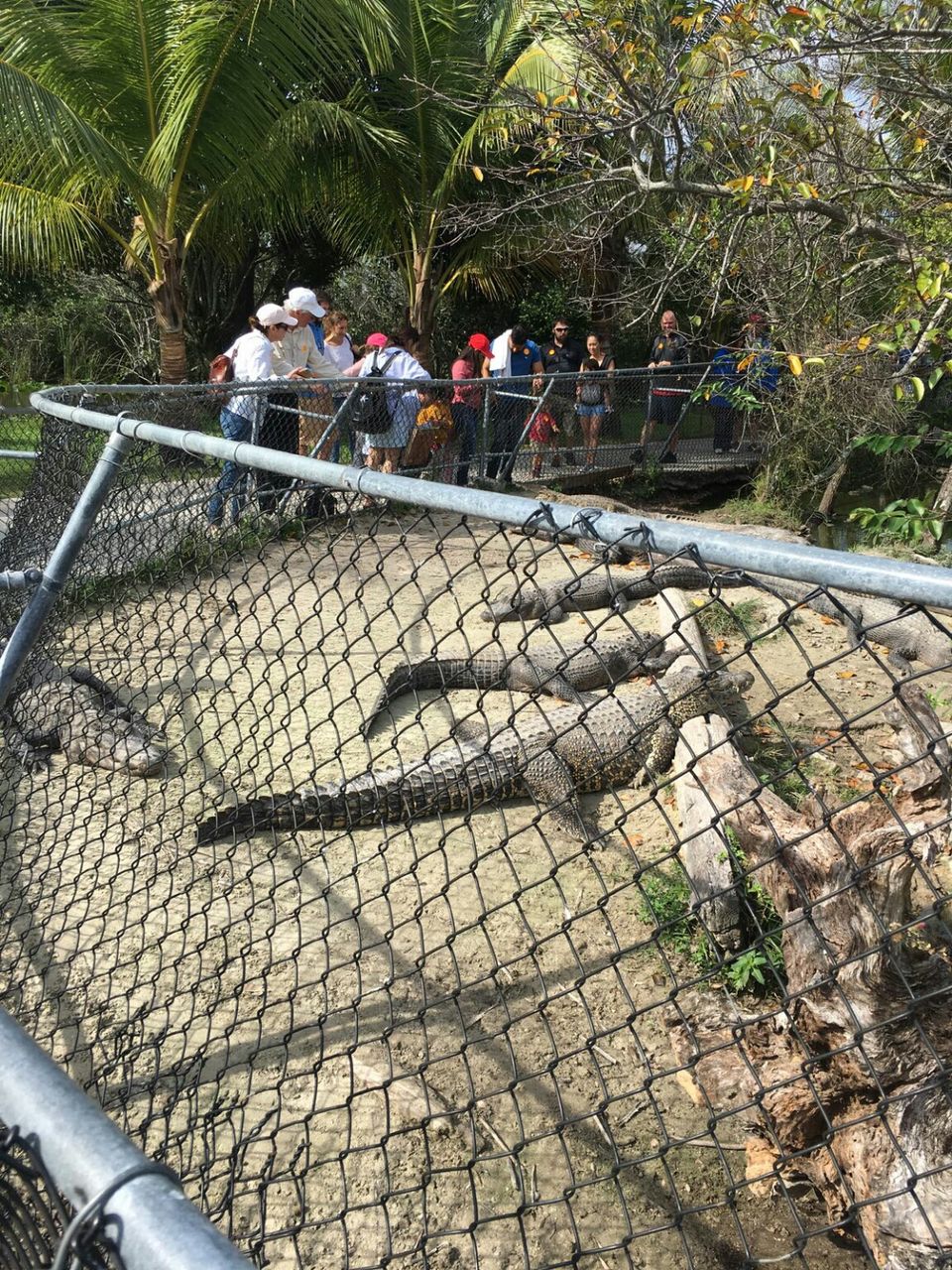 On our way to Naples, instead of taking the normal route which is I-75 interstate highway, we took a different route - I-41 interstate highway through Tamiami Trail which went through everglades. First I thought that it will be like going on a normal road but I was completely surprised when I saw an alligator. Then I saw one more. I started counting but there were hundreds of them.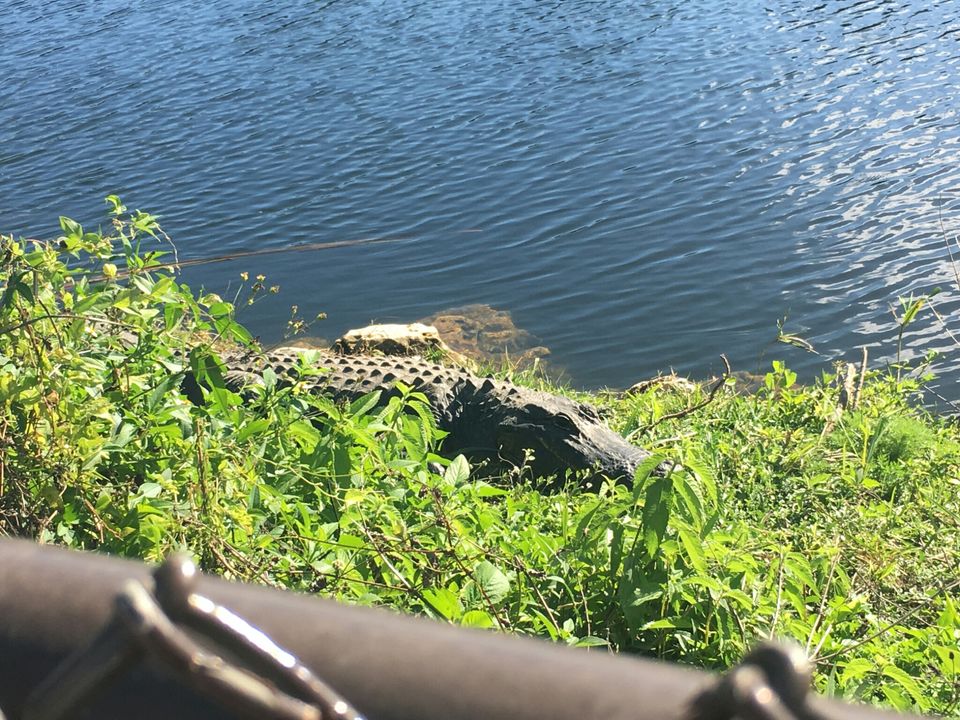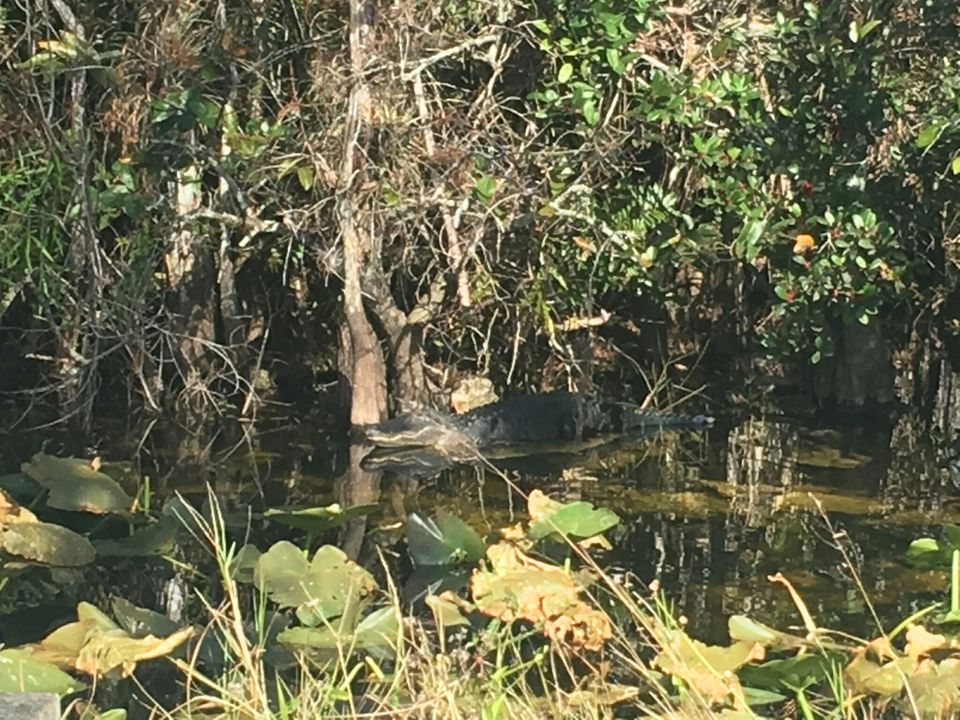 It is a completely different experience to see animals in their natural habitat, nothing like seeing them in a zoo.