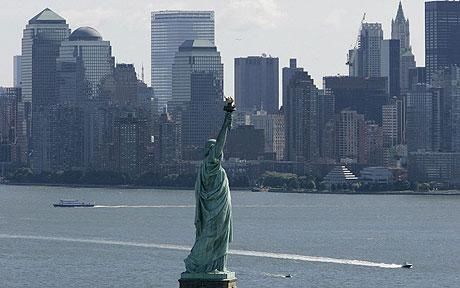 ESTA is an acronym for Electronic System for Travel Authorization. It is an automated system, developed by the government of the United States of Americato determine the eligibility of the travellers to travel to the US under the VWP, that is, Visa Waiver Program.Although, an ESTA application canbe submittedany time before the travel, it is often recommended to file an application as soon the travellers start planning their travel or before purchasing their airline tickets.
Why to Apply for ESTA?
The travellers entering the United States by air or sea under the visa waiver program (VWP) must have a valid ESTA visa. ESTA is required even if you are just passing through the USA.
Who is Eligible for ESTA?
People from only 38 countries are eligible to apply for ESTA travel authorization. So before you apply for ESTA, make sure that you belong to one of the 38 countries. You can easily find the list of visa waiver countries on the internet.
How to Apply?
You can apply for ESTA application directly through the ESTA website. There is no need to print any forms and submit them to the US embassy. Once you have completed your application form for ESTA and made the payment, itwill be reviewed and processed. You may know on the same day if your application has been denied or accepted. In case, your application gets rejected, the amount will be refunded to your account after minimal deductions.Once your application is completed, you will be given a reference number. Keep this reference number safe for your own reference.
When to Apply for ESTA?
You must submit your application at least 72 hours before travelling to the United States. This is not a compulsion because most of the applications get an approval in less than a minute. But still, you must apply early in order to avoid any kind of hindrance during travelling.
How Long Before You Again Have to Apply for ESTA?
Travel authorization under ESTA can hold validity for up to 2 years but if the traveller is issued a new passport then he or she must obtain a new ESTA. The traveller will also have to obtain a new ESTA if he or she changes his or her name, country of citizenship or gender.If answer to any of the eligibility questions changes, then also the traveller will have to obtain a new ESTA.
How Much Does it Cost to Obtain an ESTA?
It costs $14 for an ESTA application. If any website charges you more than this, then you are certainly on a wrong website. There is no need for any third party service to apply for an ESTA as you can do it by yourself through the official ESTA website run by US government. Search for ESTA USA  to get the official website for ESTA application.
ESTA does not provide guaranteed entry to the US. The final decision is made by the custom and border protection officers of the Unites States who may cancel or deny ESTA anytime during your travel.