In the months where thousands of travellers, thrill seekers and adventure lovers head to Leh-Ladakh, Vishal Bhalla, a PR expert by profession takes it upon himself to tell you about what goes into planning a ride, the best places to visit and shares some of his best memories.
Three years in the making
My mother always taught me to dream big, and I have been dreaming to travel all of India on my bike (and cover the most amazing parts of the world too).
Simply put, Leh is a dream destination for every biker, biking enthusiast and an RE rider like me.
I started planning a trip to Leh back when I was 23 and had bought my bike, Royal Enfield 350 aka Aasla (yes, my bike has a name!). As soon as 2016, my friend and I decided to ride to Leh-Ladakh in July 2016, and immediately started planning for this memorable yet challenging journey. After years of dreaming and prep, I finally I got Leh'd (get it?) at the age of 26.
I must say, 3 years and a 3500 km ride is worth seeing Leh Ladakh.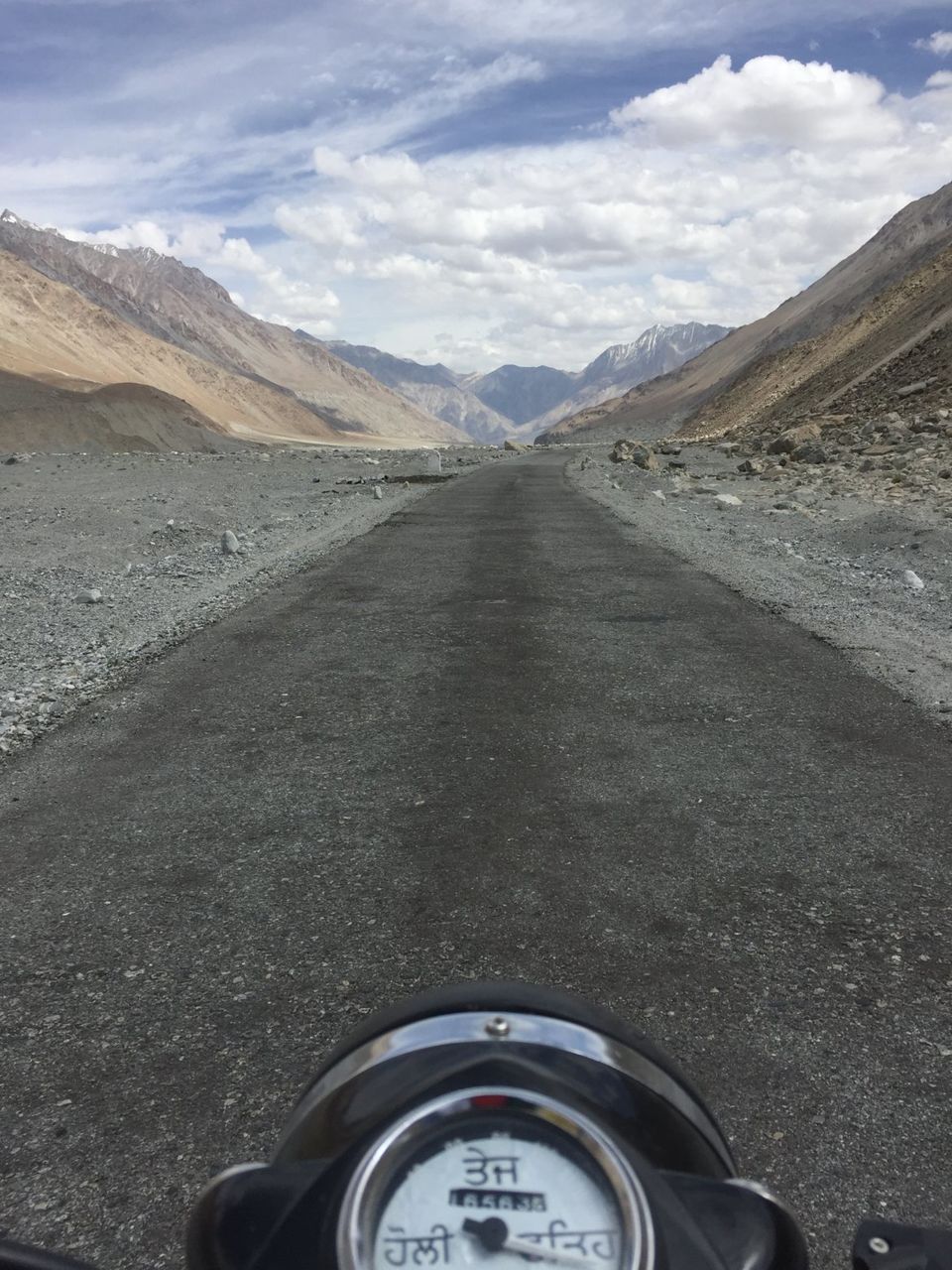 How I prepared for this trip
The ride to Leh isn't easy and that's why it makes to the bucket list of bikers and travellers. More than physical strength (which is necessary), it takes real courage to through the everchanging terrain of Jammu and Kashmir. Here is what I did before starting a trip:
1. I spent hours on my laptop on Leh-Ladakh to be prepared for the ride. Do a thorough research on the terrain, the places you want to visit, the routes as well as the stopover destinations. If you have any friends or colleagues who have been there, make sure you speak to them.
2. Choose your routes and always keep an updated map handy. Trust me, there is no 4G up there—so best be prepared with a map. I only had about 14 days for this journey so I opted for a route via Manali which you need prior permission for—(more details below) but if you have more time then make the most of this roadtrip and go to Leh-Ladakh via Srinagar.
3. Try to do short rides while preparing for a ride to Leh, riding for 13-14 days on such a challenging terrain is not for everyone.
4. I made sure my riding gear and RE were up to par. Here are some essentials for the reference: spare motorcycle key, headlight and backlight bulbs, chain links, sparkplugs, clutch and accelerator wires, spare tubes, OEM toolkit, electric tape, tyre irons and valve key etc.
5. Get yourself a physical evaluation. You'll easily spend about 3,000 kilometers on your bike, so it'd be ideal that you're at your fittest. I also advise get a tetanus shot before starting your trip.
6. Be mindful about the spots to visit and different attractions while in transit to Leh Ladakh.

13 Days and A Journey of a Lifetime
After three years of patience and perseverance, I started my ride on June 25 and followed the following itinerary:
Day 1 : Delhi To Jammu
Day 2 : Jammu To Srinagar
Day 3 : Srinagar To Kargil (Srinagar - Sonmarg - Zozi La - Drass - Kargil)
Day 4 : Kargil To Leh (Via Lamayuru)
Day 5 : Stay At Leh
Day 6 : Leh To Nubra (Leh - Khardung La - Diskit - Hunder)

Day 7 : Nubra To Pangong - Nubra Valley - Agham - Wari La - Shakti - Chang La - Durbuk - Tangste - Pangong Tso
Day 8 : Stay at Pangong
Day 9 : Pangong To Tso Moriri (Man - Merak - Chusul - Tsaga - Loma - Nyoma - Mahe - Sumdo - Kiagar Tso - Tso Moriri (Korzok)
Day 10 : Tsomoriri To Sarchu (Tso Moriri - Tso Kar - Debring - MoorePlains)
Day 11 : Sarchu To Manali (Sarchu - Baralacha La - Keylong - Rohtang Pass)
Day 12 : Stay At Manali
Day 13 : Manali To Delhi
The Ride: Best Time to Visit Ladakh, The Routes and The View
The best time to ride to Leh-Ladakh are usually the months of June and July which is basically before the rain/ snow hits the ground. If you are travelling in August, you must know that your itinerary can be affected due to strikes and bandhs and strikes during this period.
Most of the riders prefer taking the Manali route because it is easier to ride, and takes lesser time to reach Leh. I have never covered Srinagar terrain before so I opted for this route while coming back. However, I highly recommend taking one route for each side.
Go from Srinagar and come back from Manali as the ascent to higher altitudes is more gradual and acclimatizing yourself to the altitude is easier in this way.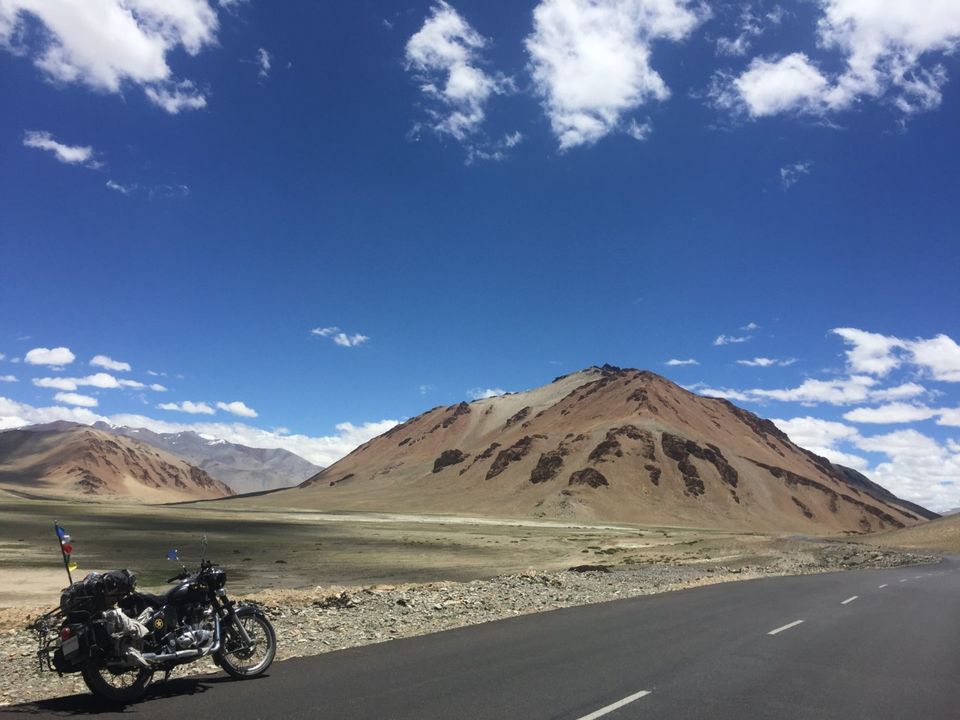 The beauty of Leh
Leh lies at a staggering altitude ranging from 9000ft to 25170ft which will gasp you for breath. Leh is the only major town of Ladakh region is accessible by air all seasons & by road in summers and monsoons. Our neighboring countries, Pakistan and China, surround the whole region, so you will see a lot of army personnel along with the locals.
The beauty of Leh is compelling, as much as it is surprising at the same time.
Milky ways, smooth roads lead to the most unimaginable settings like snowcapped peaks, lakes, monasteries and much more. The view will draw you into this land of endless discoveries leaving you wanting for more, name it and you can actually feel it in Leh.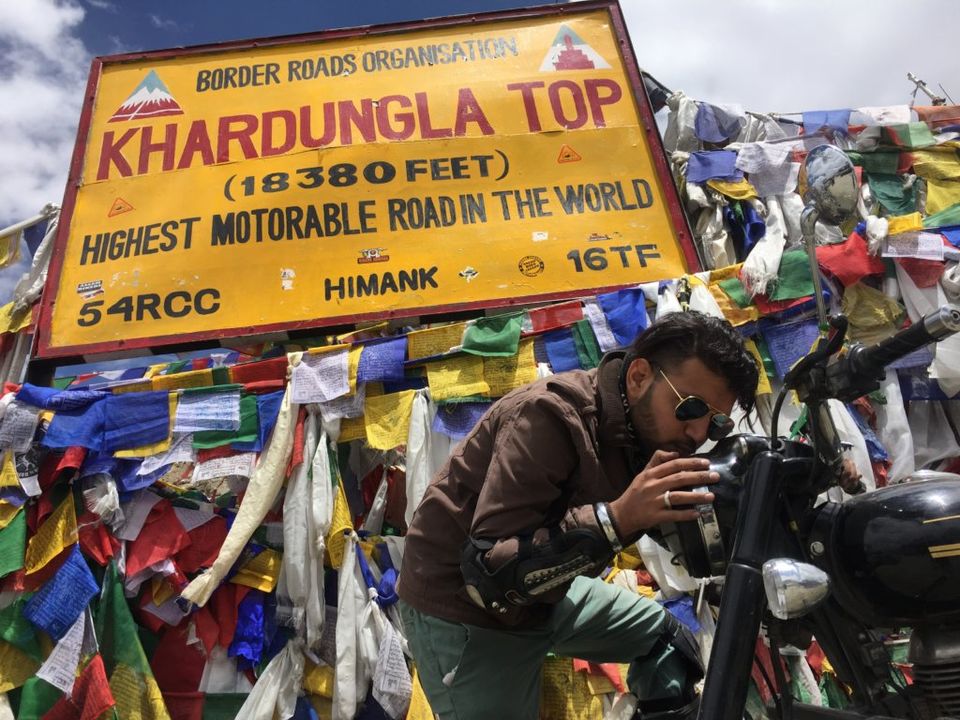 Culture, Food and Shopping at Leh-Ladakh
Leh is all about serenity and the people of Leh reflect the same. You will not find such humble, obliging and happy people anywhere else in the world.
In Ladakh, the cuisines are mostly of Tibetan origin, so make the most of thukpa and tsampo. The market and restaurants in Leh are dominated with Tibetans and Israelis. The market of Leh has some other Indian and international cuisines as well. The market speaks of Tibetan heritage, and is a great place to buy souvenirs, boho clothing and more.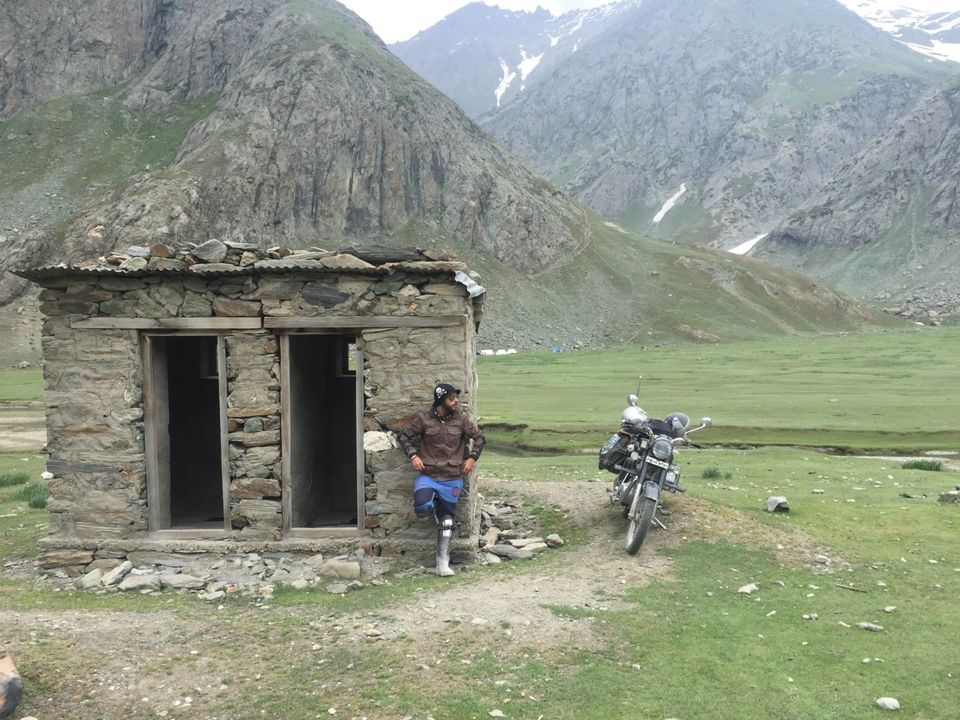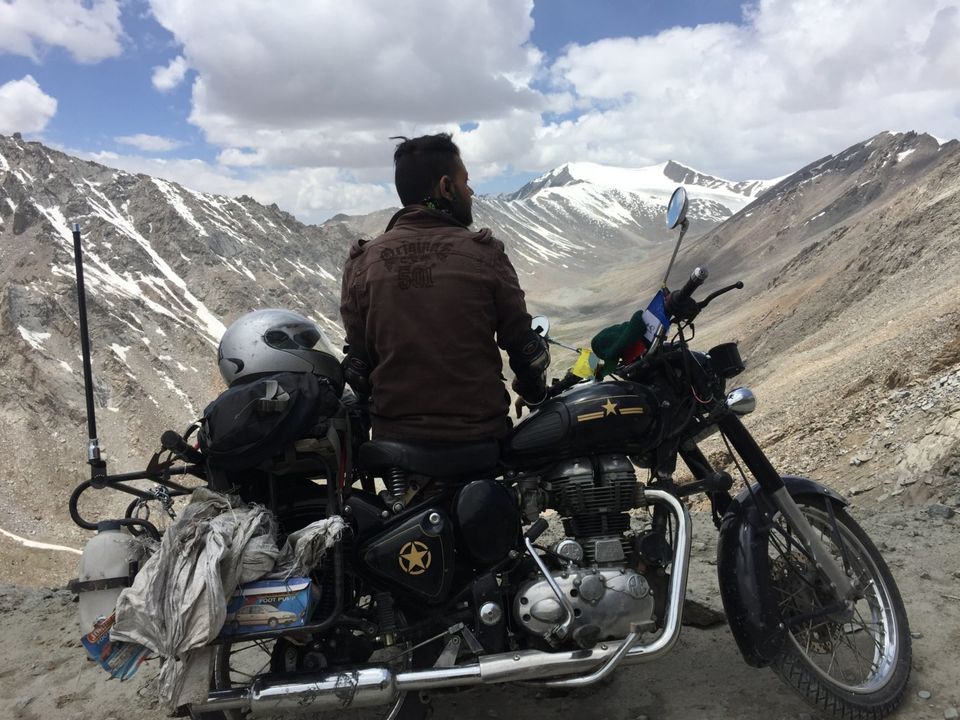 Places to visit while heading to Leh-Ladakh
While in Leh, you can head to Leh Palace, Shanti Stupa, War Museum, Jama Masjid, Sankar Gompa, Stok Palace and The Victory Tower. You will admire the architecture, the peaceful ambiance while exploring Leh. If you like meditation, there is no place best than this.
Pangong Lake - Roughly 170 Kms from Leh, Pangong is a real piece of beauty which is why it has been features in feature films and documentaries. Go for morning or sunset boat ride at Pangong, you will be amazed. Tso Moriri, Tso Kar, Statsapuk are three lakes are the hidden treasures of Leh.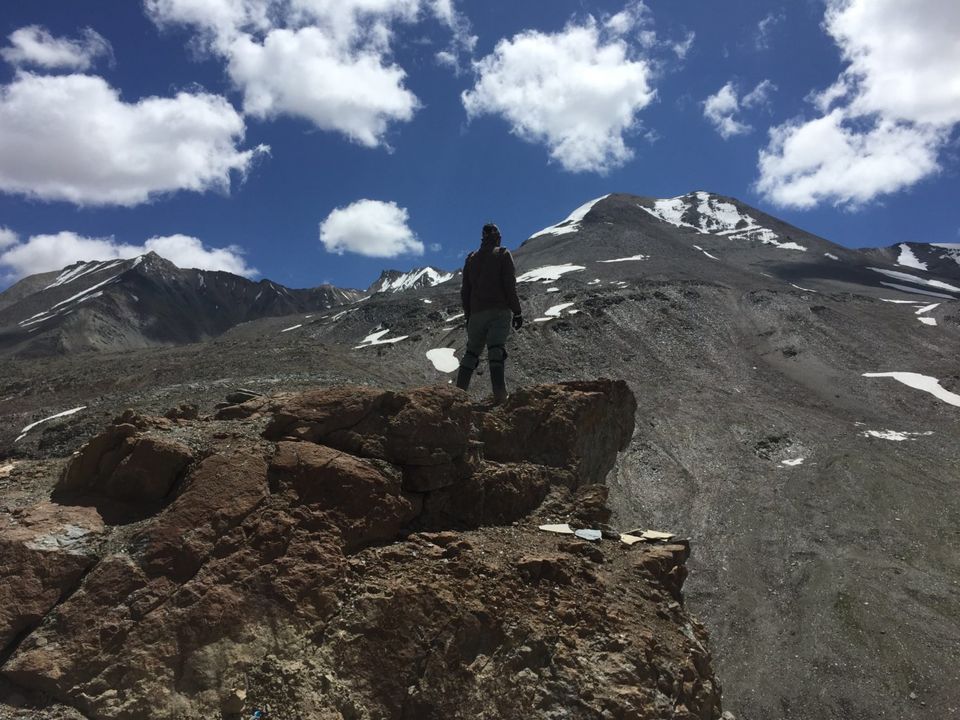 Visit the Hemis Monastery and the Lamayuru Monastery for amazing art and sculptures. The top view of both monasteries is beyond imagination.
Nubra Valley: Nubra is known for beautiful flora and fauna. While in Nubra, visit Hunder (also famous as the desert area) and Panamik, house of natural hot-springs in Leh Ladakh.
The Zanskar Valley: The world famous Kargil is worth everything on the trip. The drive from Leh to Kargil is astonishing. Besides the smooth terrain, blue sky, the army camps gives you an insight into another feeling of pride and amazement.
Some famous monasteries include Shey, Hemis, Thiskey, Lamayuru, Samstaling, Likir, Stakna, Chemrey, Takthok, Matho, Alchi, Spituk, Phyang, Rizong etc
Where to Stay and What to Expect in Leh-Ladakh
Here are some of the places I recommend:
Mantra Cottage in Leh: It has amazing rooms with breathtaking views of the river.
Dass Pa Guest house in Kargil was good for me. The cost is upto Rs 800 a night.
There are plenty of tents in Nubra, Pangong, Tso Moriri, Sarchu. You will get clean tents (with attached restrooms) including food in as much as Rs 1000 per person.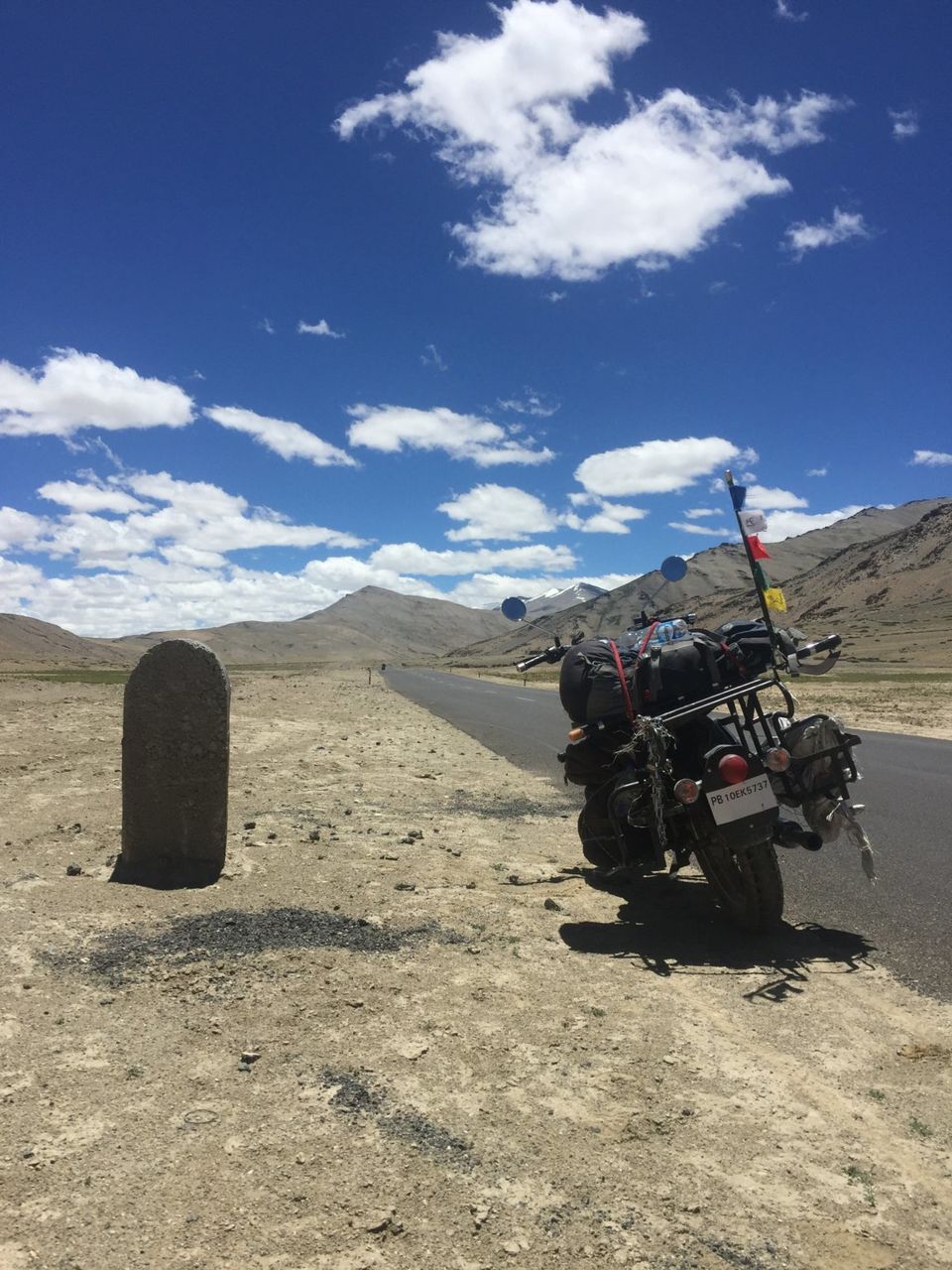 Here are some tips if you are planning a ride a leh:
Riding Recommendations:
1. Always start your ride early morning and try to reach your destination by 3-4 pm. You will be witness to the the most beautiful scenes and sunsets of a lifetime.
2. Never rush through any tricky section of the road. If you are stuck somewhere, take help from locals and army. (Army and locals are really helpful there)
3. Try staying at guests houses, tents and home stays to learn about the cultural of Leh. People in Leh and around are so humble and helpful that an experience with them will definitely have an impact on you.
4. The route from Pangong to Tso Moriri needs special permit from DC office in Leh.
5. Wear protective riding gear (Jacket, Pants, Gloves and boots). I know I sound like a teacher, but this is necessary and has saved many lives.
6. Carry a chain lubricant and an air pump with you. Do check your tyre pressure and lubricate your chain every morning before starting the ride. Get your bike checked at every service station you come across—this'll help you to improve your ride and riding capacity.
7. Keep a lot of Diamox with you. It's a medicine for altitude sickness. Take it daily twice (one hour before you ride and before sleeping) to avoid altitude sickness. This medication can decrease headache, tiredness, nausea, dizziness, and shortness of breath that can occur when you climb quickly to high altitudes.
8. Drink lots of water and eat lots of energy bars. Avoid drinking plain water, hydrate yourself with glucose drinks or Gatorade.
9. Always carry extra petrol and cash. The average cost including stay, food and petrol is 30K – 35K per person.
10. Update your Music Library with your favorite tracks and carry portable charger, portable speakers and a torch.
This post is a part of our Travel Special by PR Maven Vishal Bhalla. You can contact him on Facebook and Instagram.
This blog was originally published on Be For Beauty.
Frequent Searches Leading To This Page:-
Best Time to Visit Leh, Best Tour Packages for Leh, Places to Visit in Leh, Top Leh tour packages with price, Budget Trip Packages for Group to Leh, Things to do in Leh, Leh Ladakh Road Trip Packages, Leh Ladakh Tour Packages Itinerary