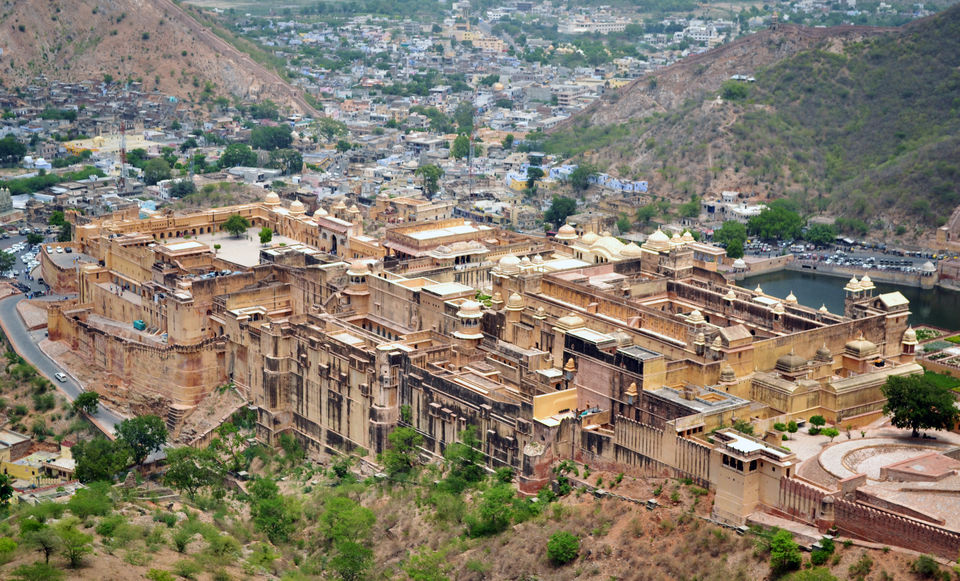 Jaipur has plethora of options to keep me mesmerized. As there are lots of places I would divide my article into two parts for you to experience each place with its pictures more elaborately. I visited here around April, though I would suggest travelers to avoid the summer as it gets pretty hot out here. I have taken the challenge because one of my friend who is a local has agreed to travel with me. So, I booked my train from Delhi(a double Decker train- you should try this) and it is right on time taking hardly 4 hours and costing me around 700 INR. I planned to start my travel from next day.
The first in Rajasthan have always fascinated me because of its grandeur and quaint architecture. So, I decided to go for Amer fort and Jaigarh fort to start the proceedings. It is around 1 hour journey from the main city by public transport buses (no need to book in advance as there are many available frequently). Once I reached there it felt like I got transformed to a different era of large gardens, stone structures and beautiful lakes – it all seemed so royal. There is a car facility that can drop you to the gates of the fort but I decided to walk (steep slope though). You will notice elephants on the way. Once I reach the top I found the lake below to be surrounded by beautiful colored gardens (locals told that they were jaffran – costly spices grown seperately). I admire the rocky terrains beautifully carved for the tourists. I noticed huge screened windows on every structure with a small opening in the center.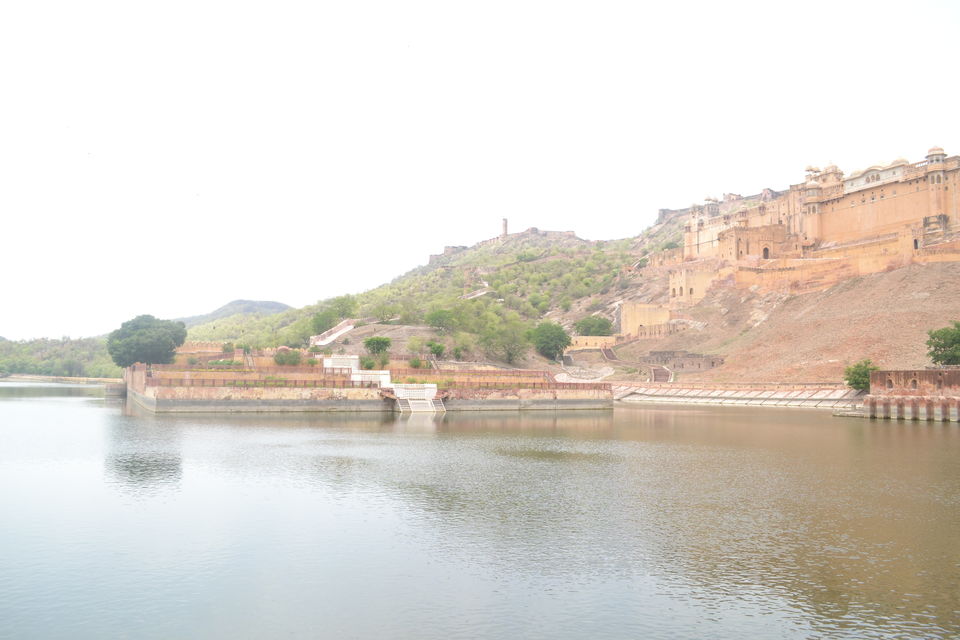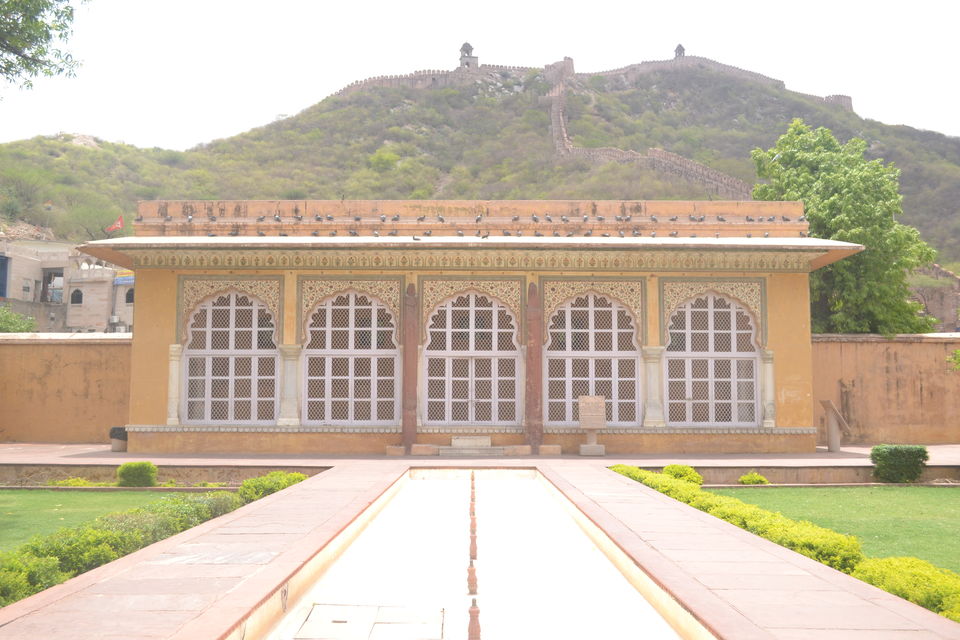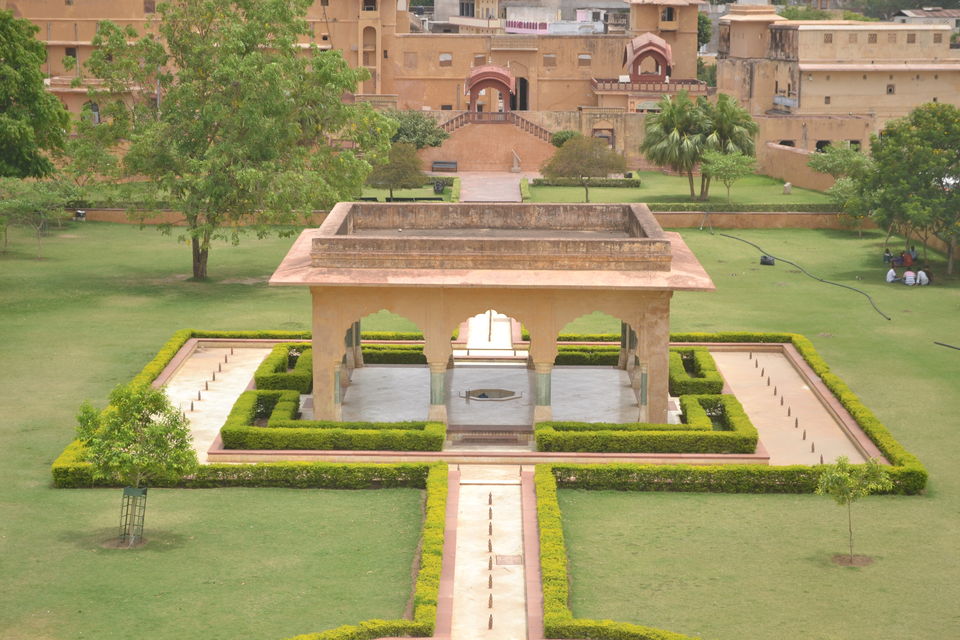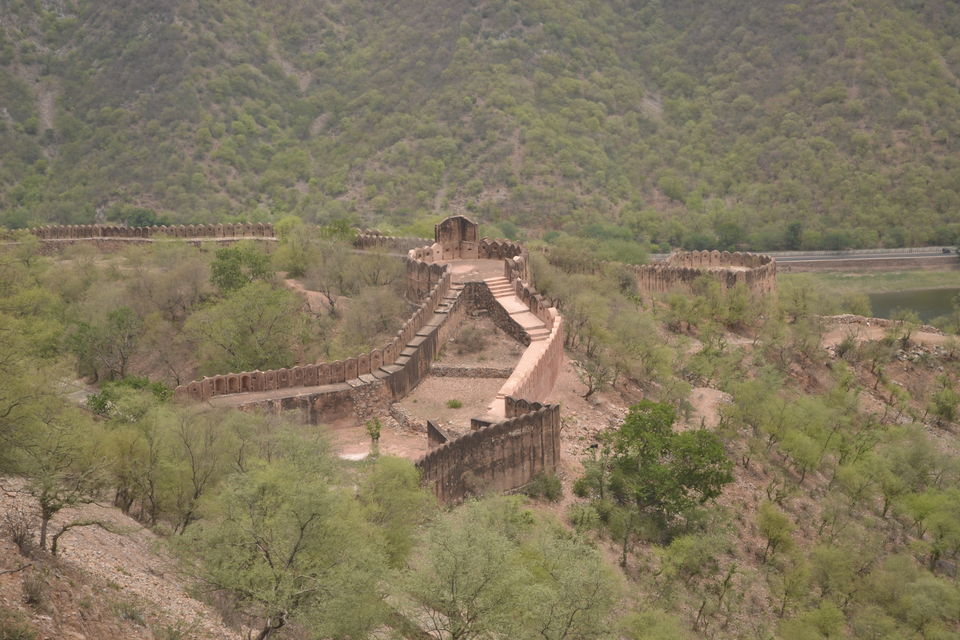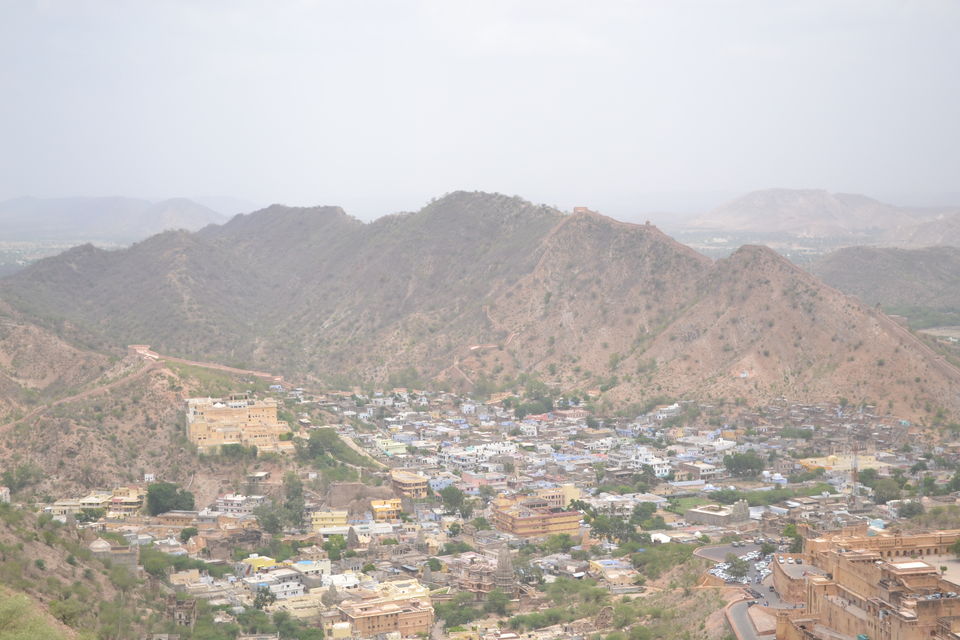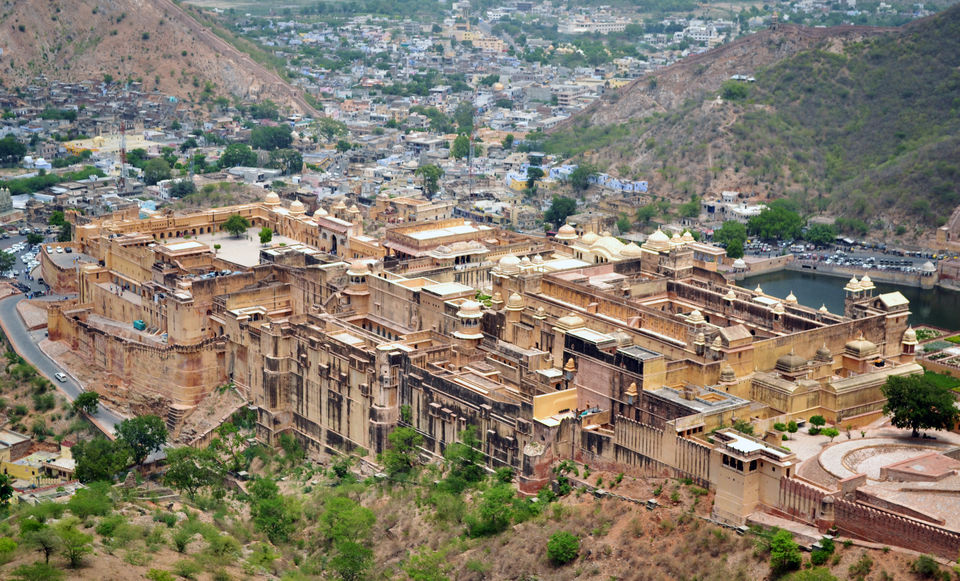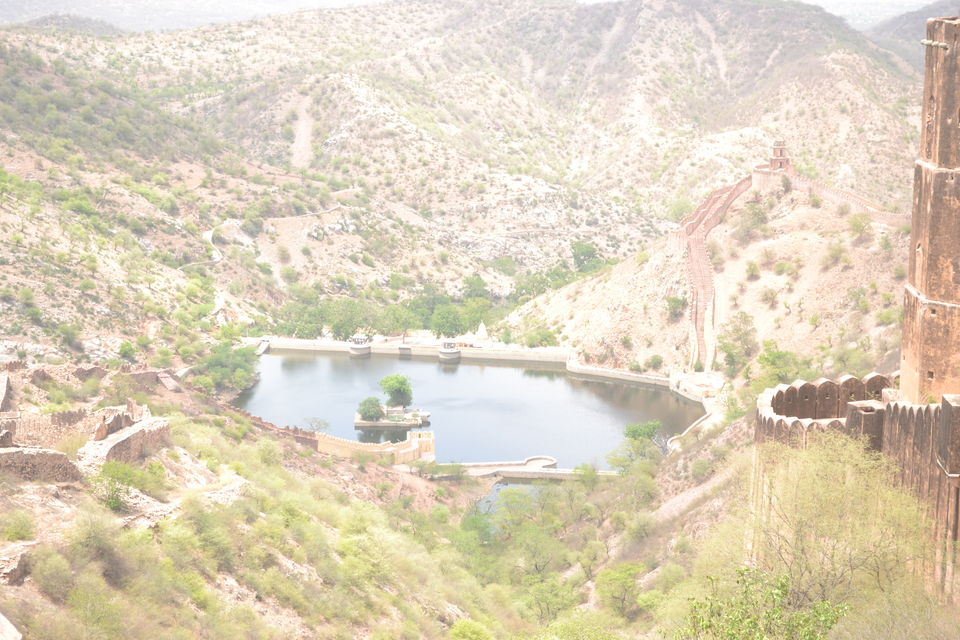 Strolling to every nooks and corners, there are four minarets on each corner – you can move to that place which will give you ecstatic views of the surrounding area. I noticed a pond beside the fort which according to legends are used by the women for bathing and men used to peep from that place ( the kings are naughty as well).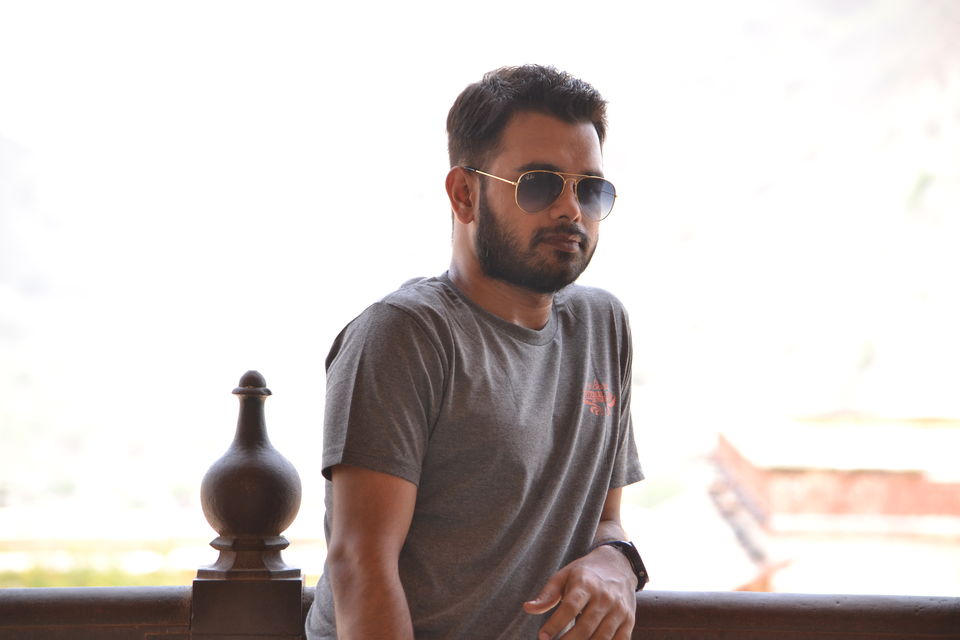 I also moved around a large courtyard for soldiers to take rest and you can also found drums, trumpets, food utensils which were used in that era. Now as I moved towards the end the Jaigarh fort is actually above this fort and it requires some serious walking to reach there ( I would suggest older members to take automated vehicles).
The ascent is through a straight and narrow pathway of rocks. Once you reach the top you will find the large canon used to attack the enemies and the specially designed walls where the soldiers used to hide and fight with their enemies. The view gets more prolific here with lakes, mountains and Mahals in between. Don't forget to see the dungeons where enemies are tortured - very dark alleys with fires lighting up the walls(sunlight hardly enter in this place)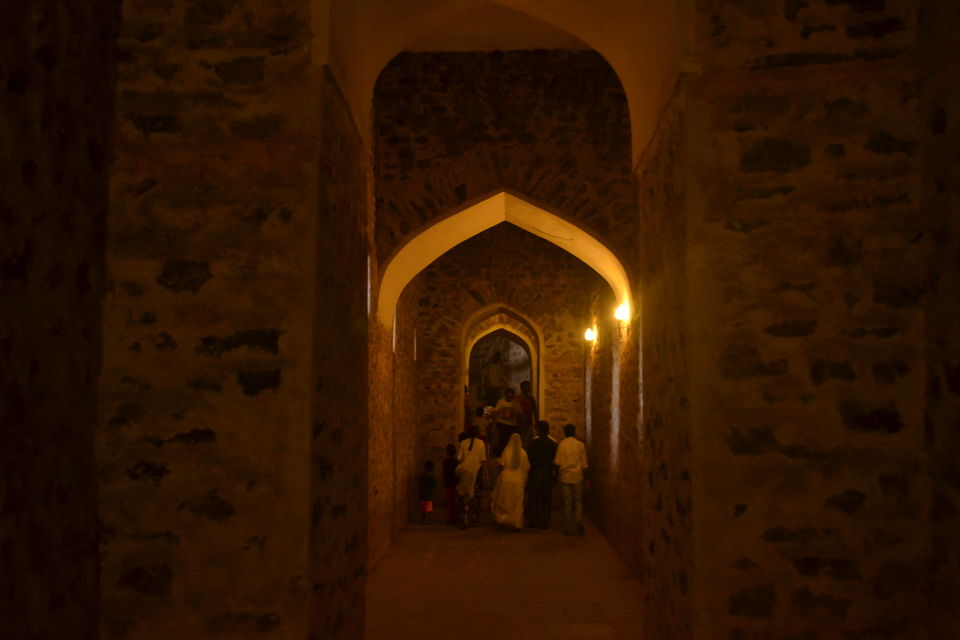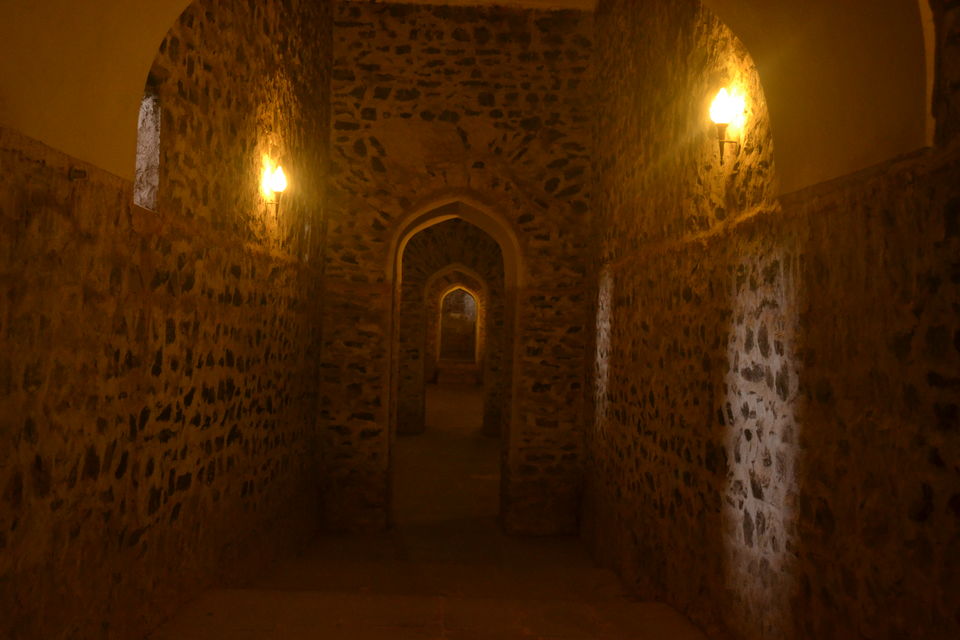 Once you complete these two masterpieces there is just another one waiting for you 10 mins away – Jal mahal. It is another exquisite piece of work with the backdrop of mountains in the middle of water. One can witness some excellent sunsets in this place. One can amuse oneself wearing local dresses and clicking pictures. There is a large area where you can relax and plan your next day schedule.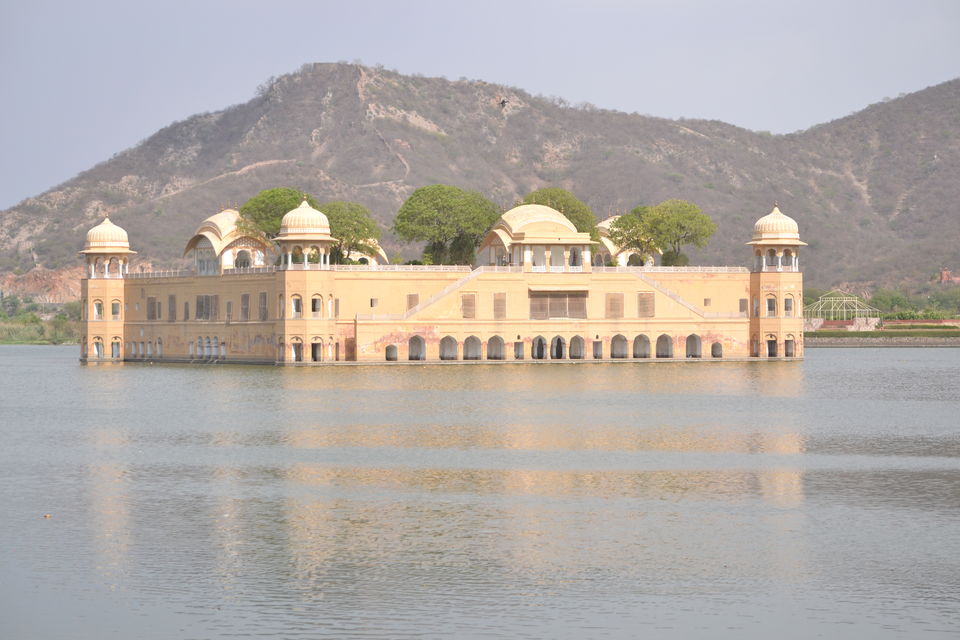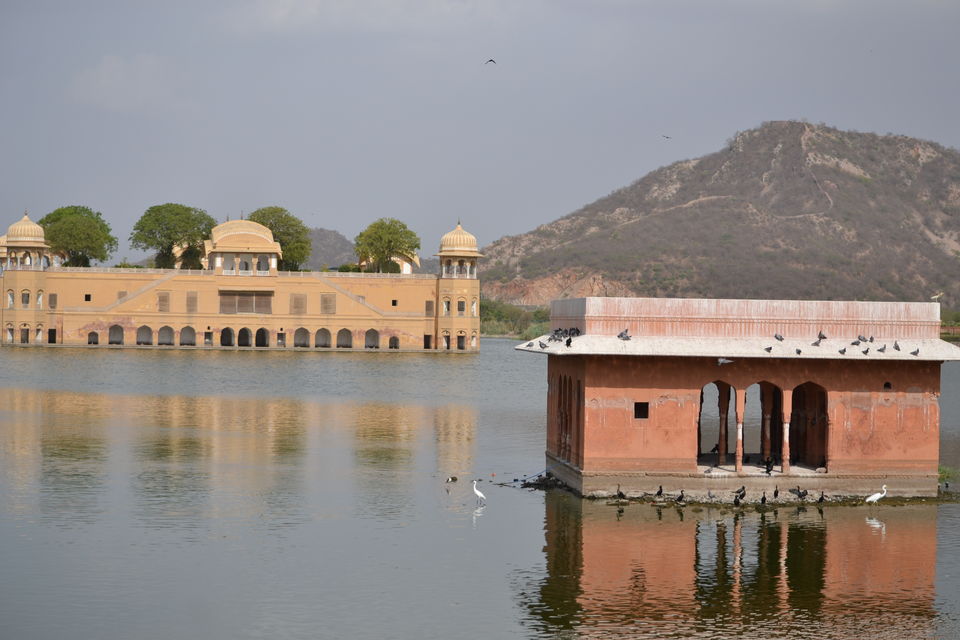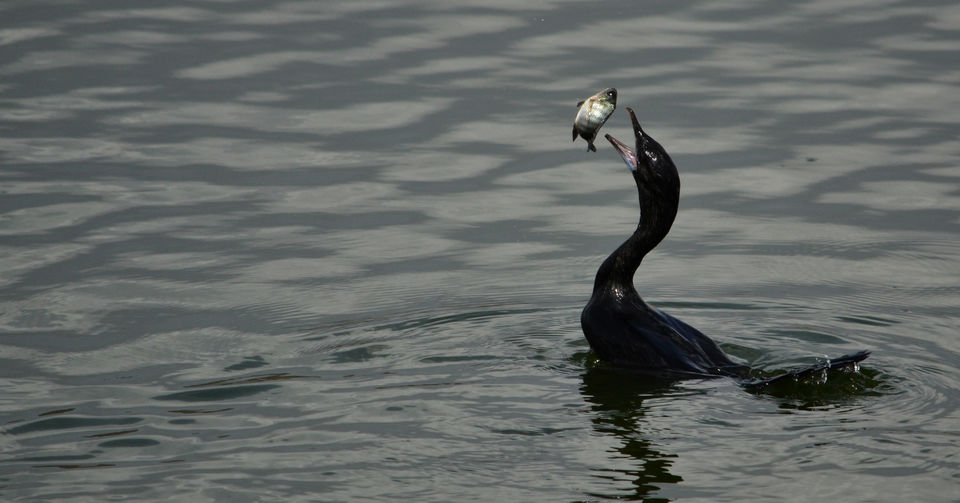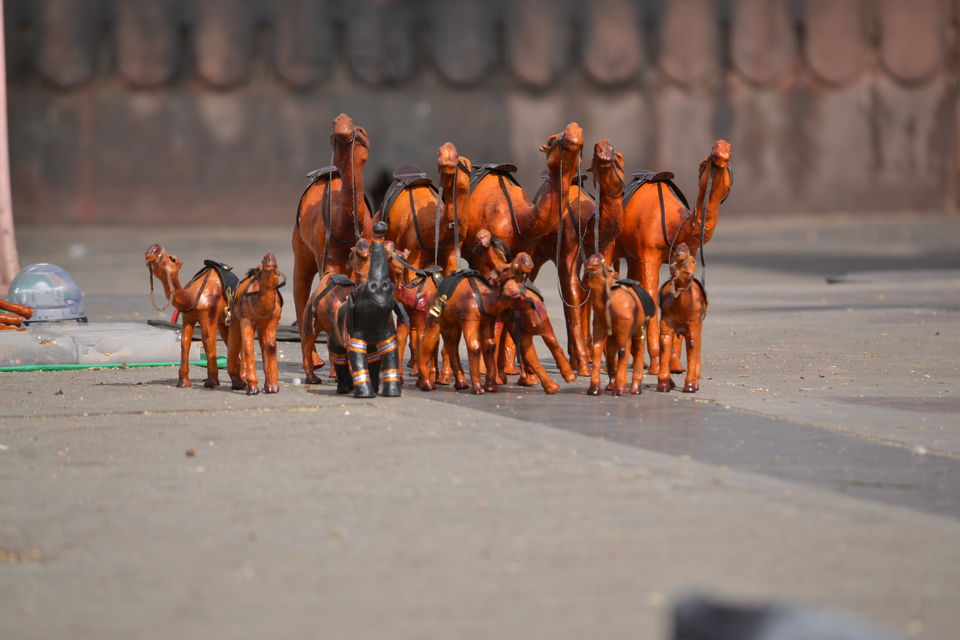 My next day would be continued in my next part of vibrant Jaipur.