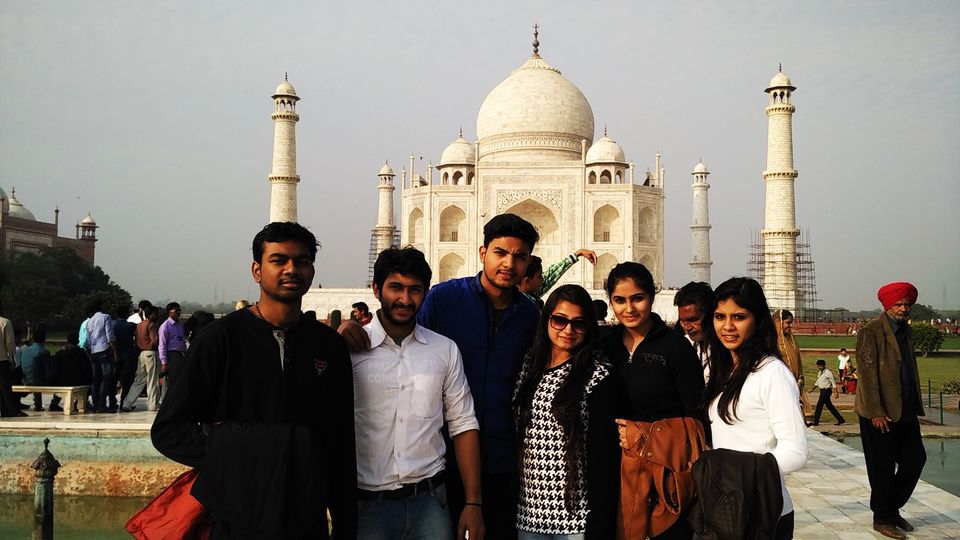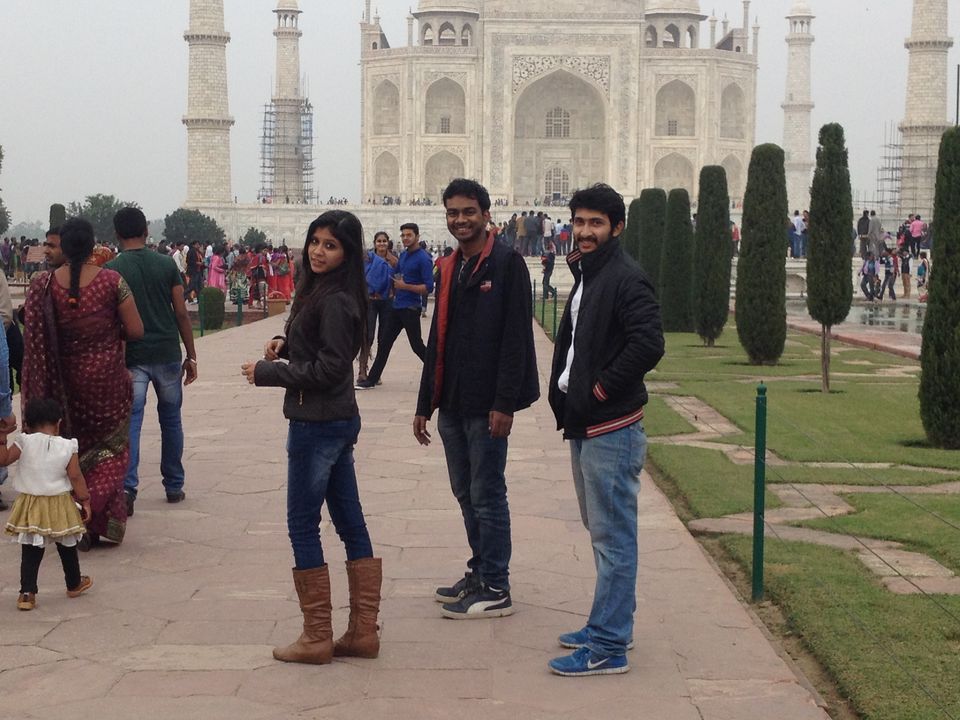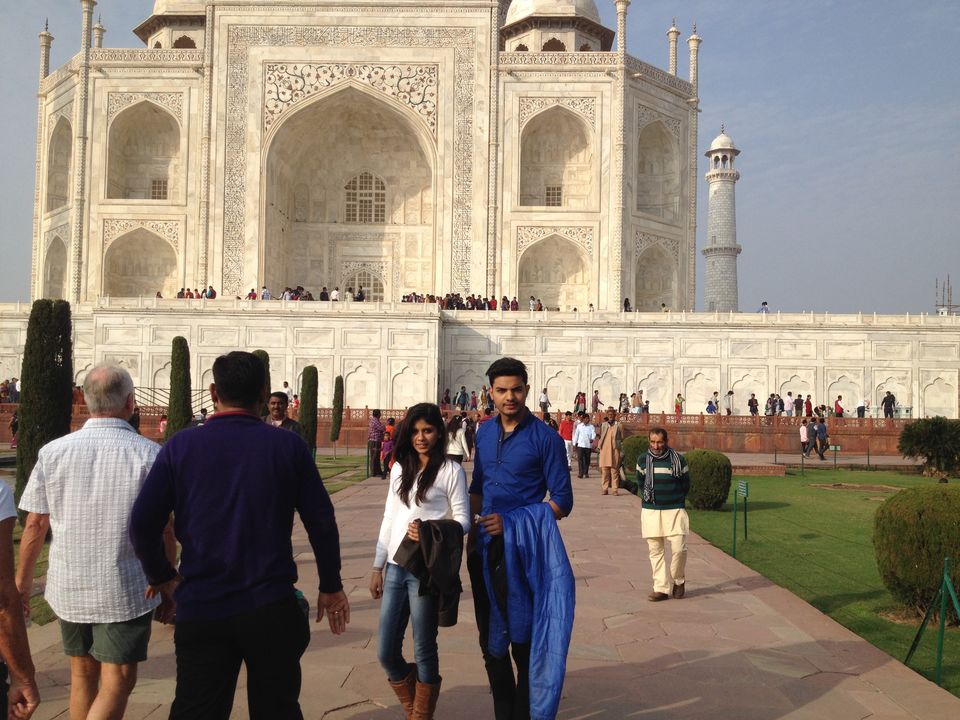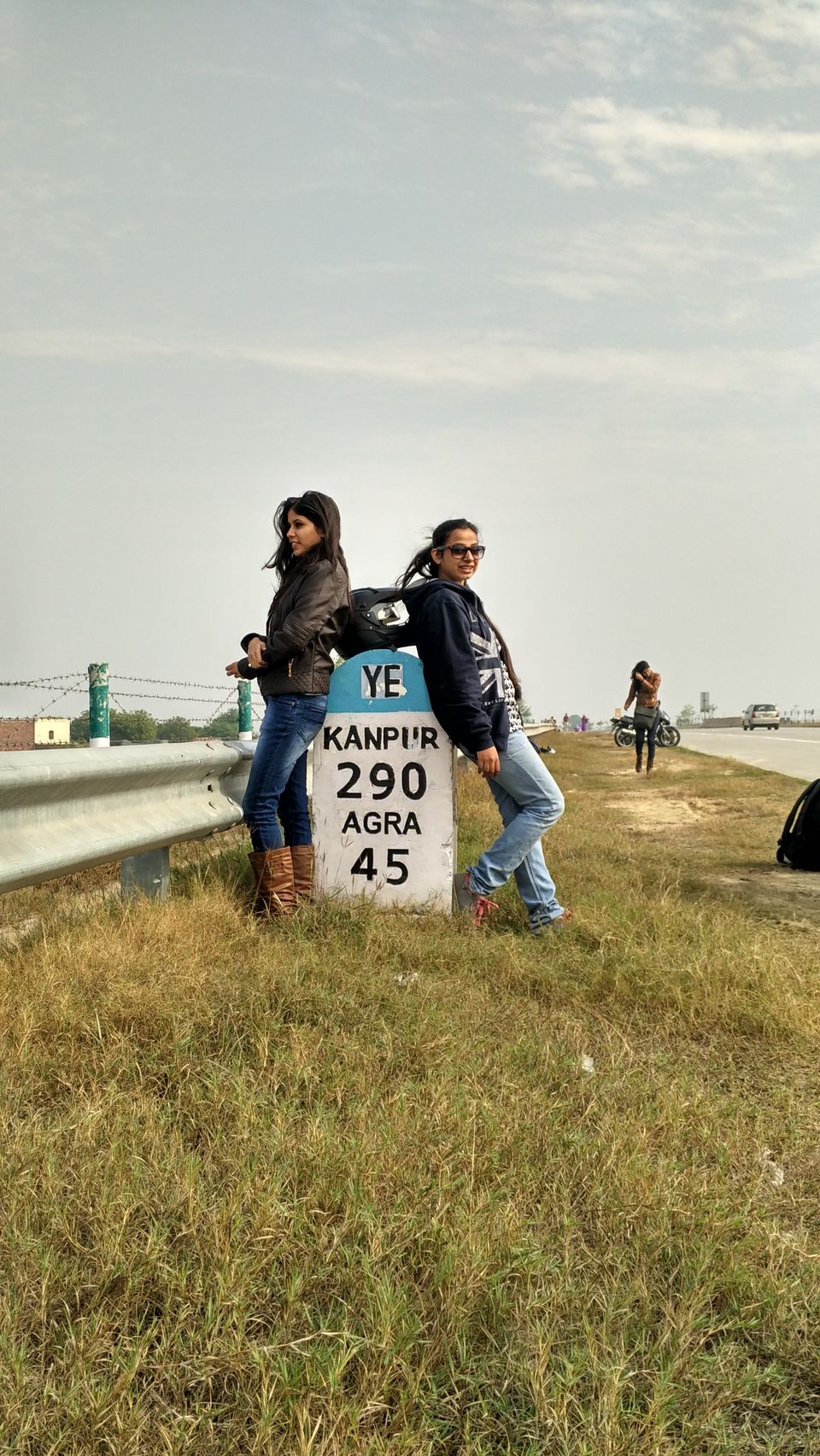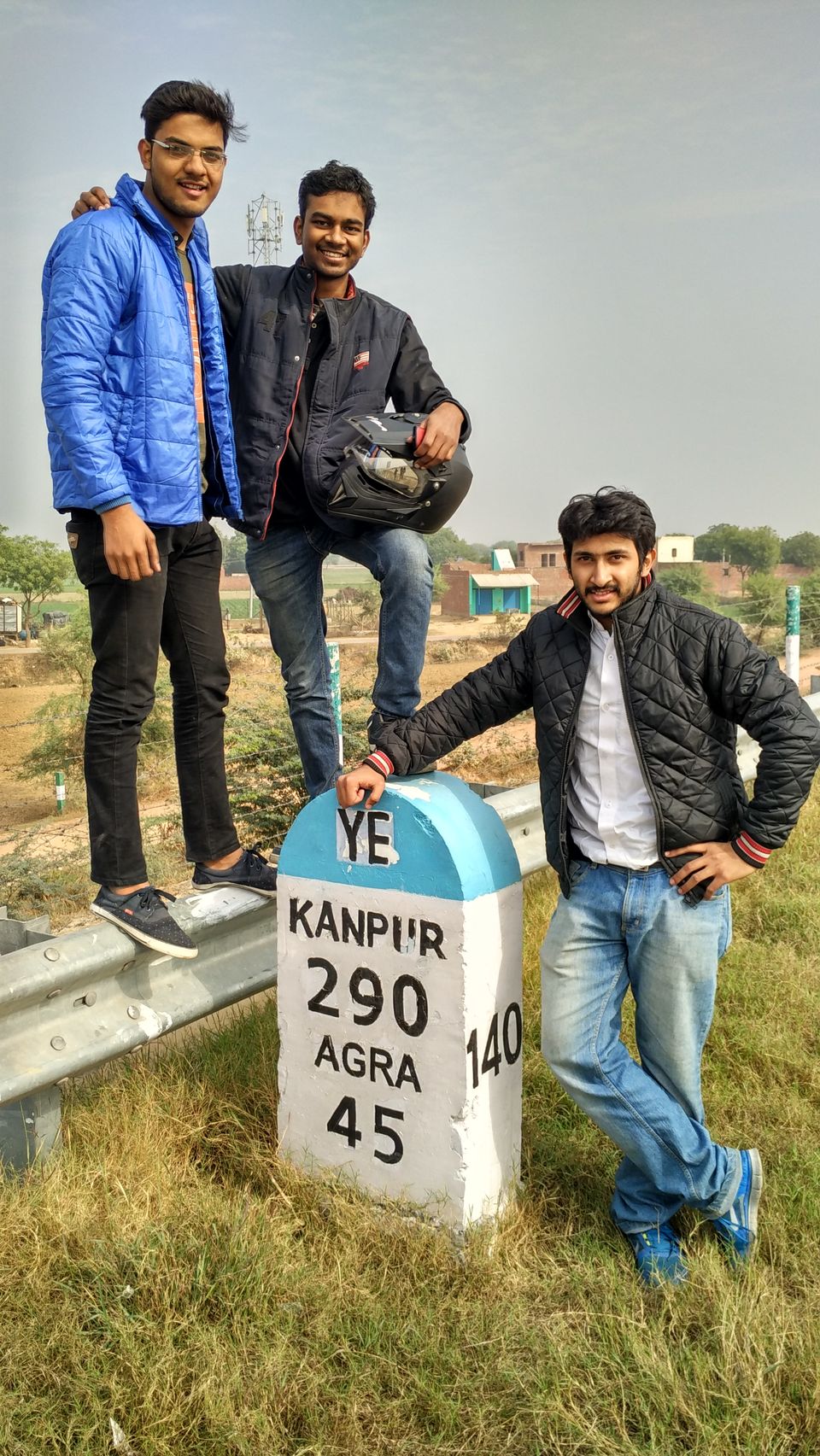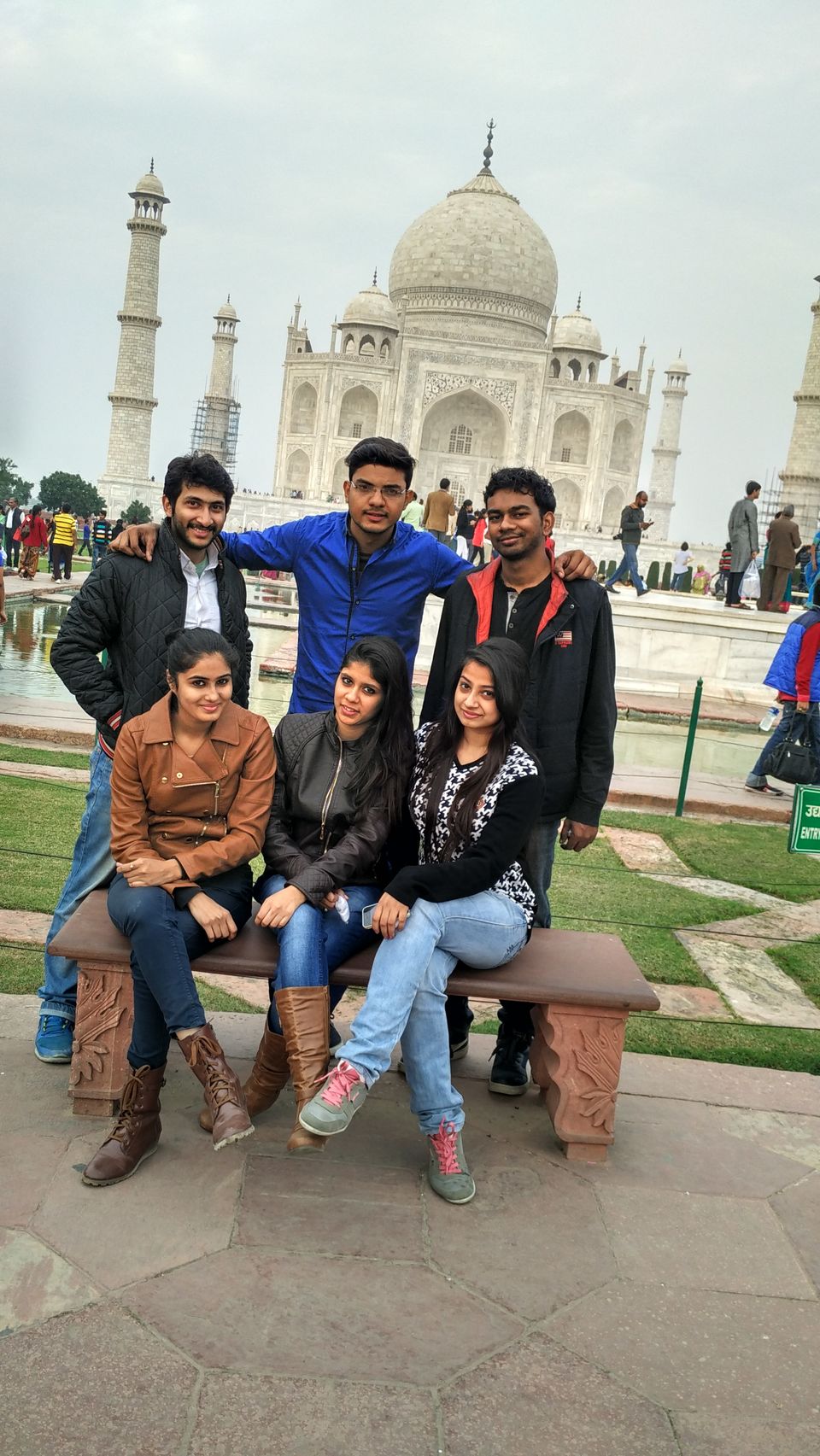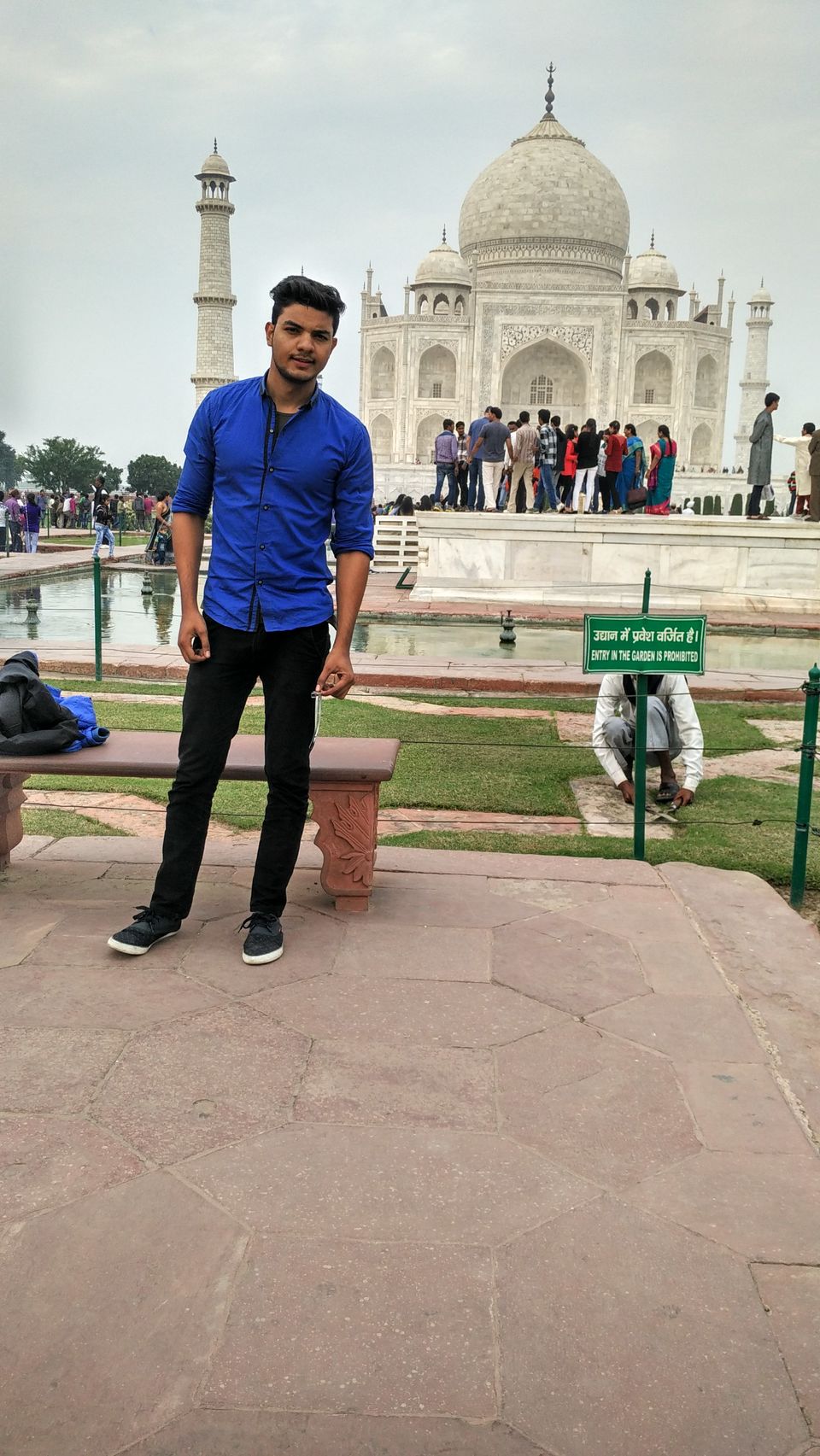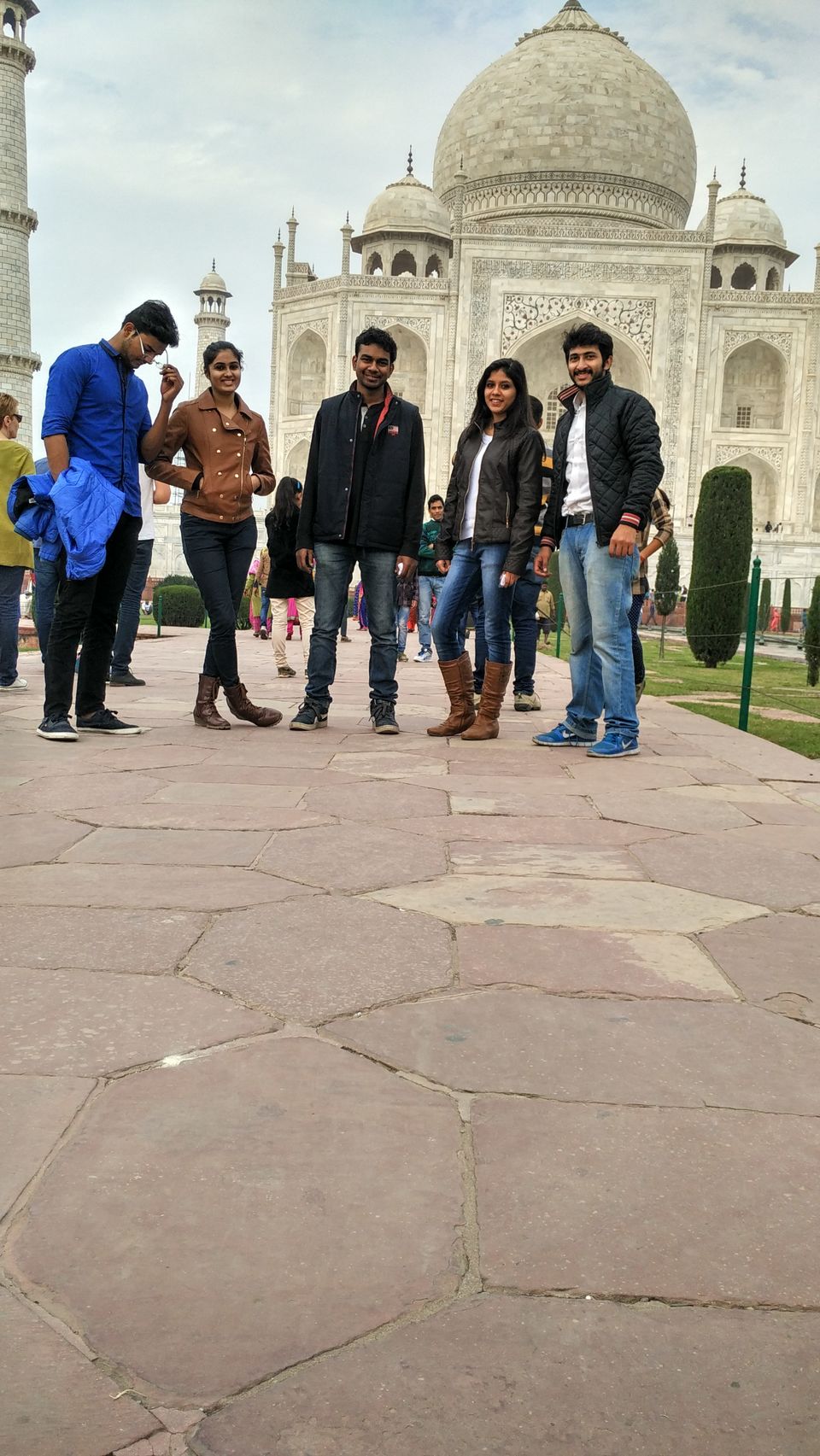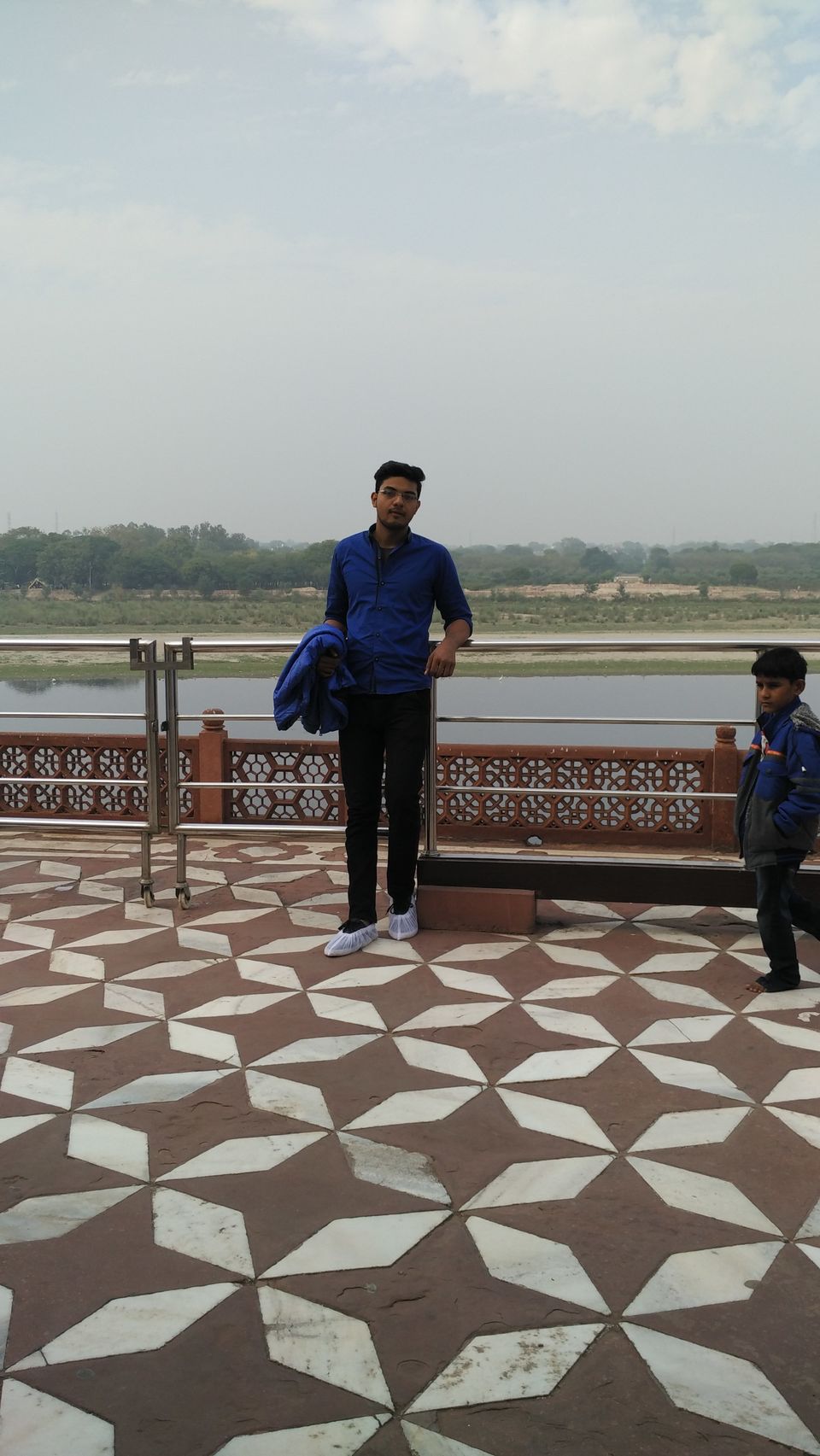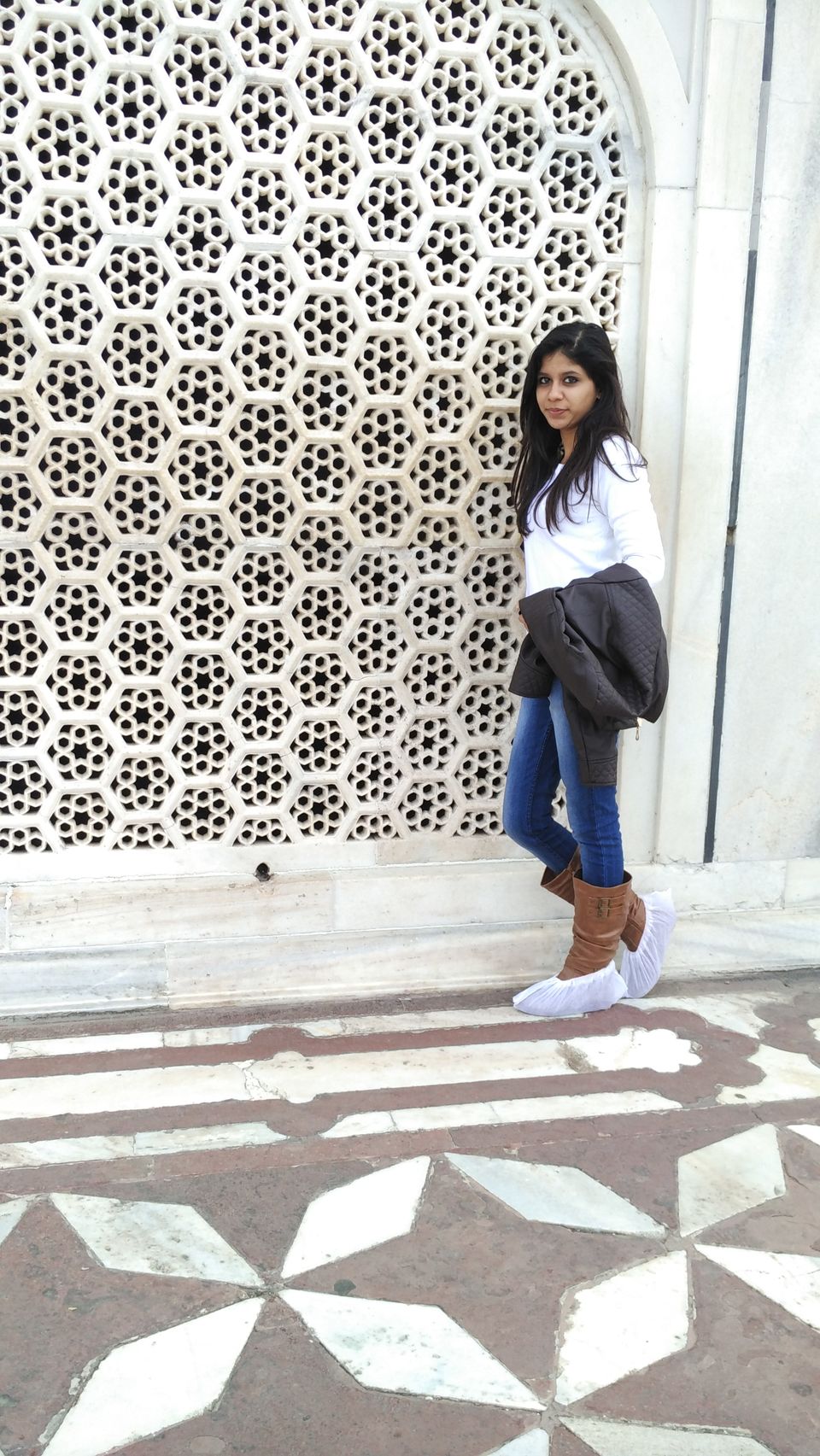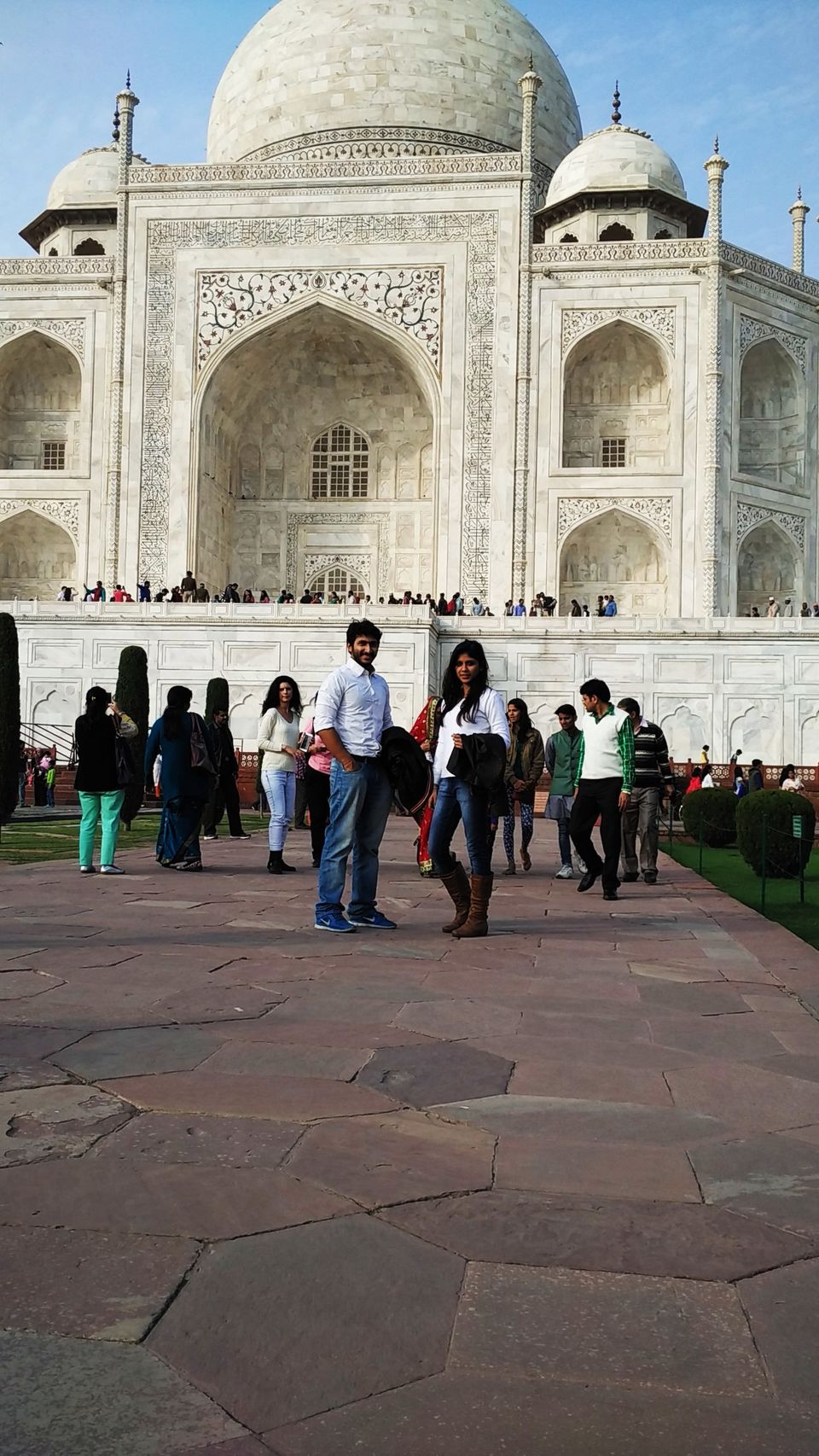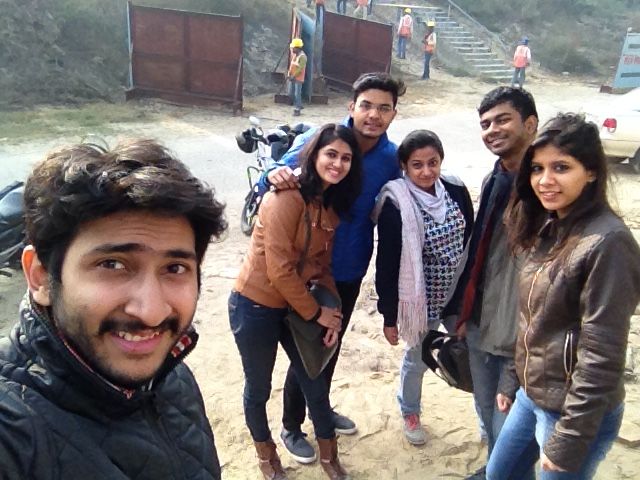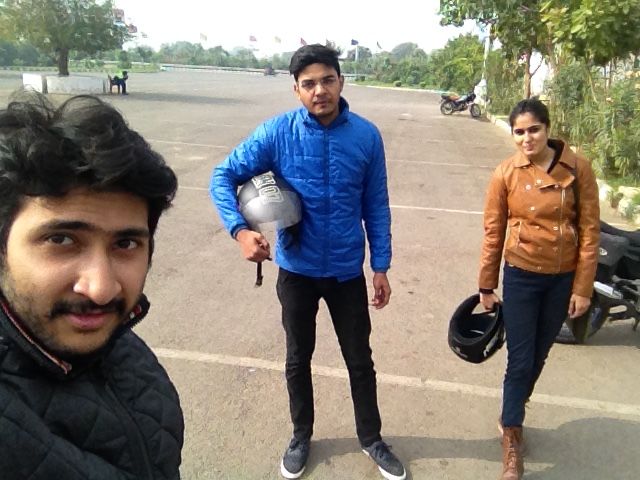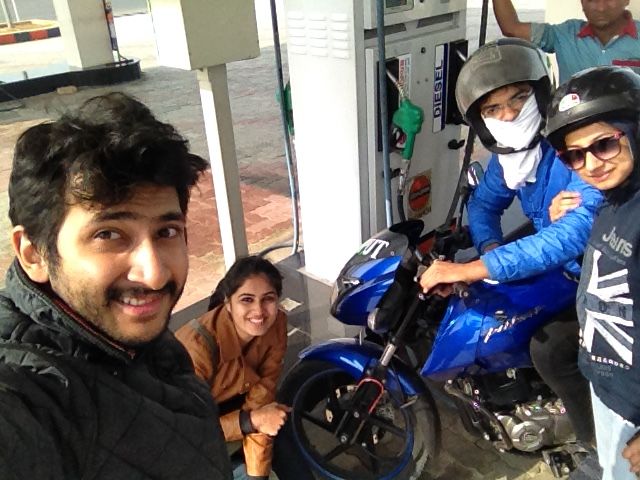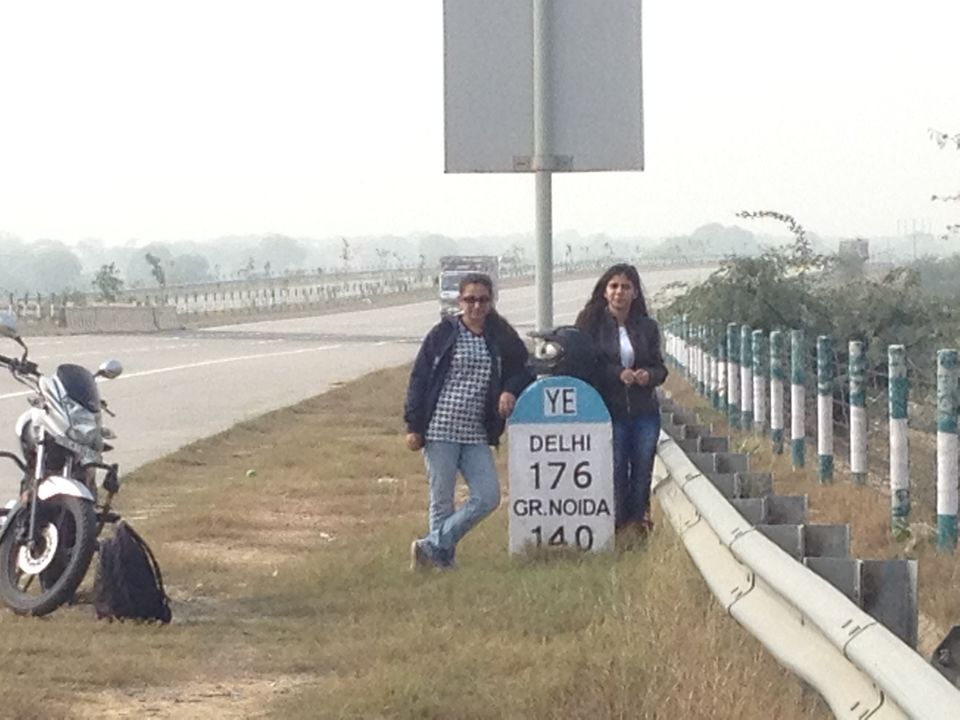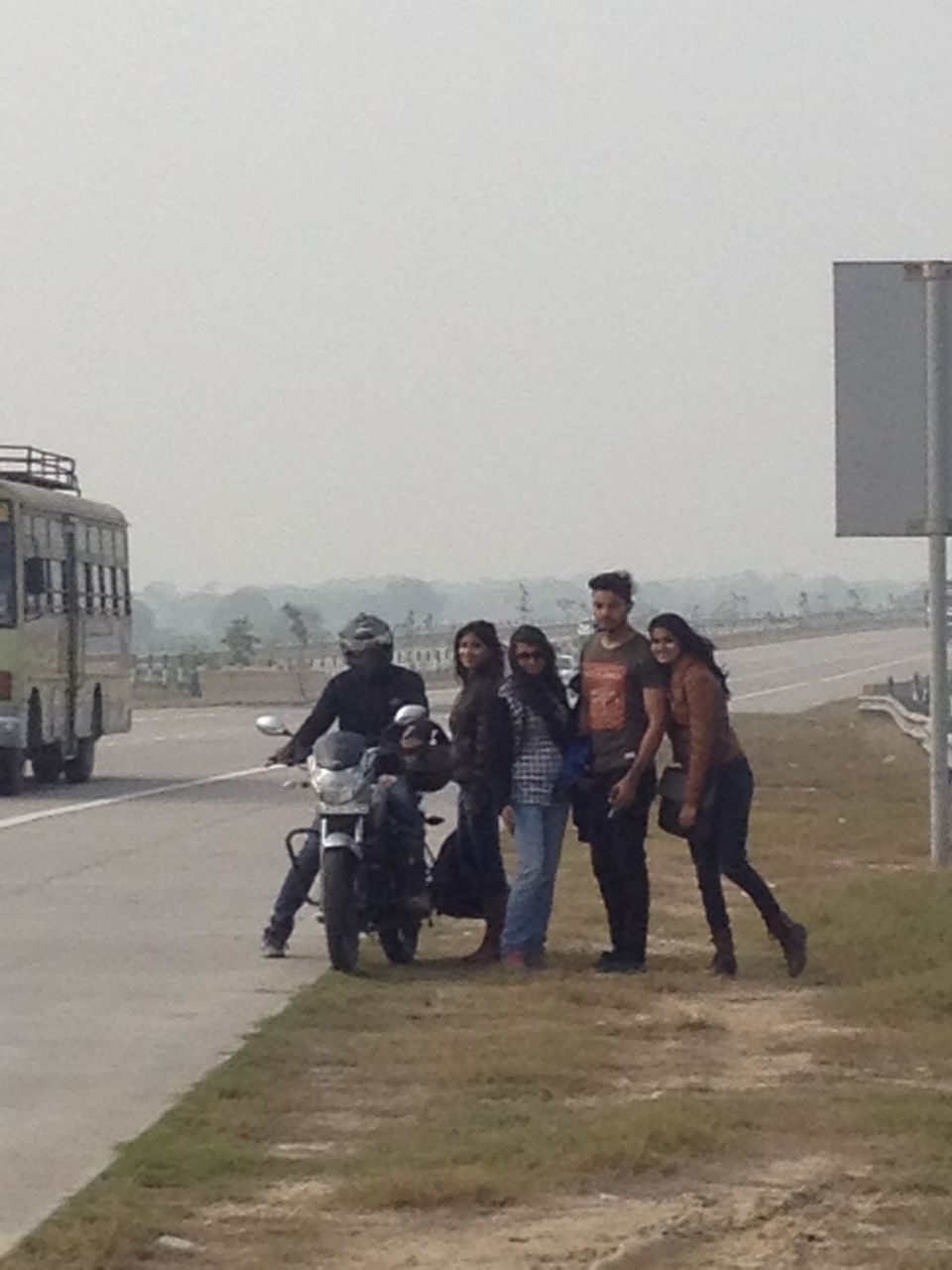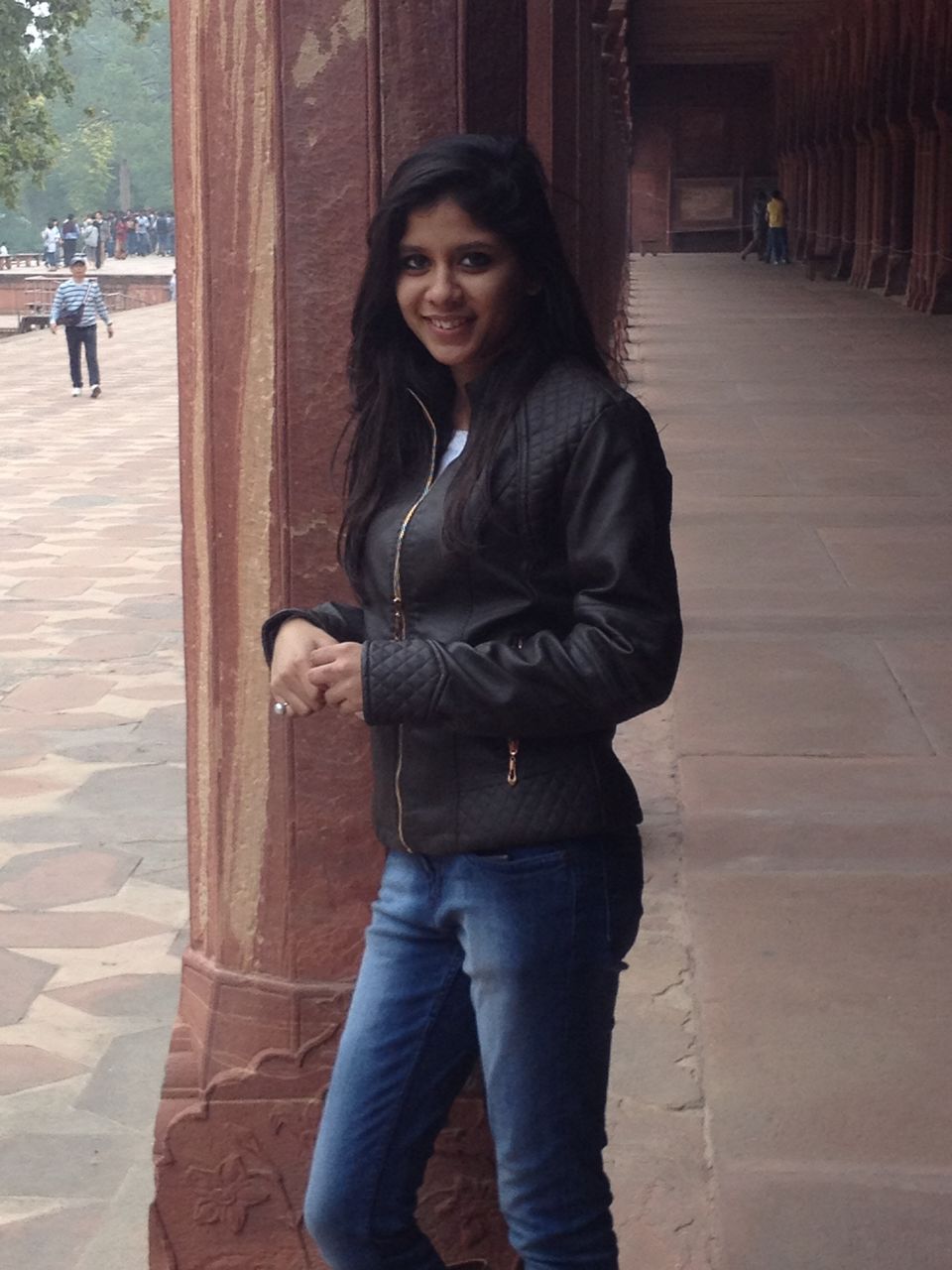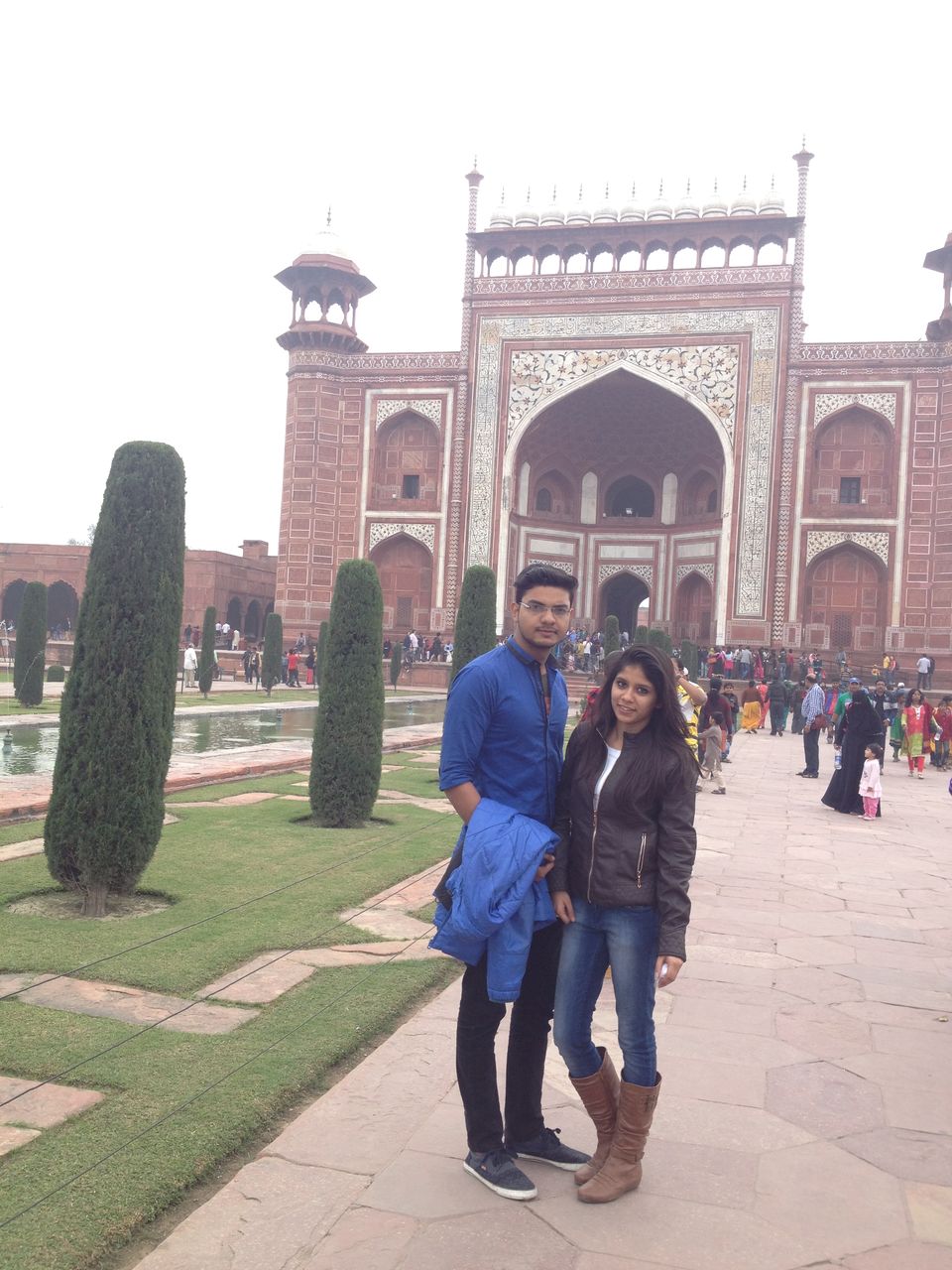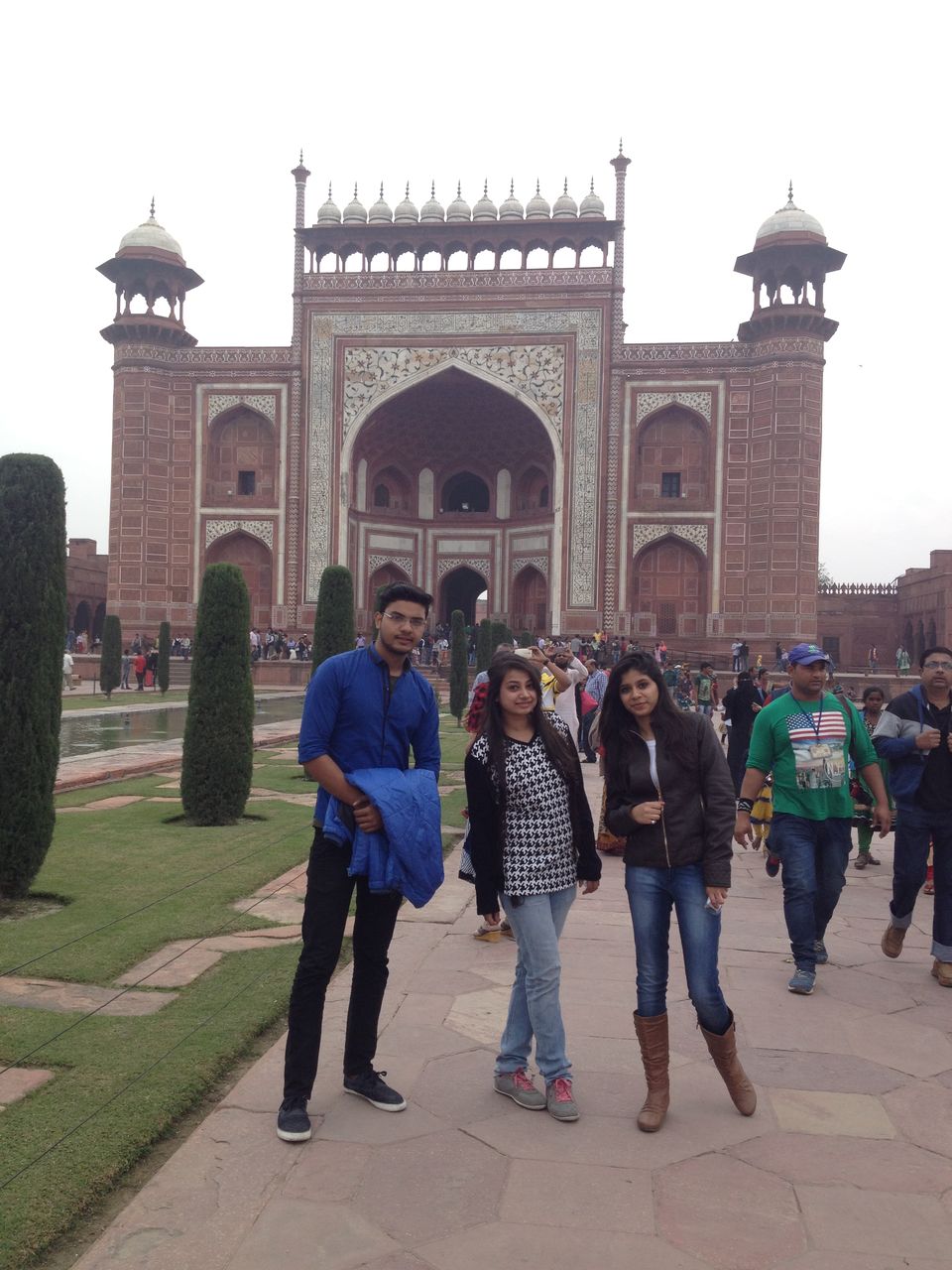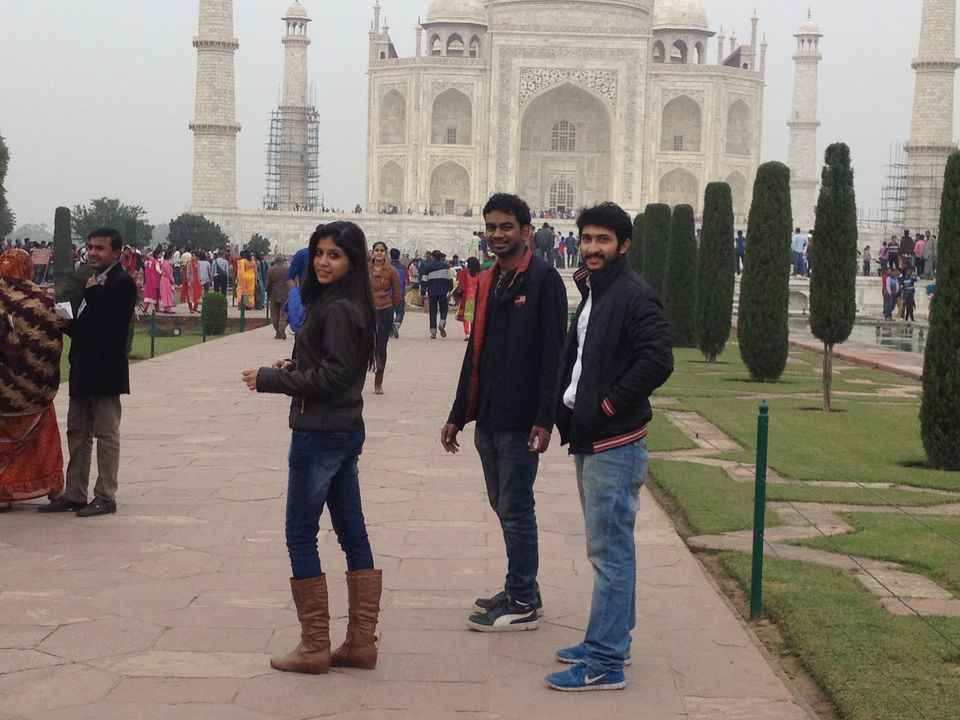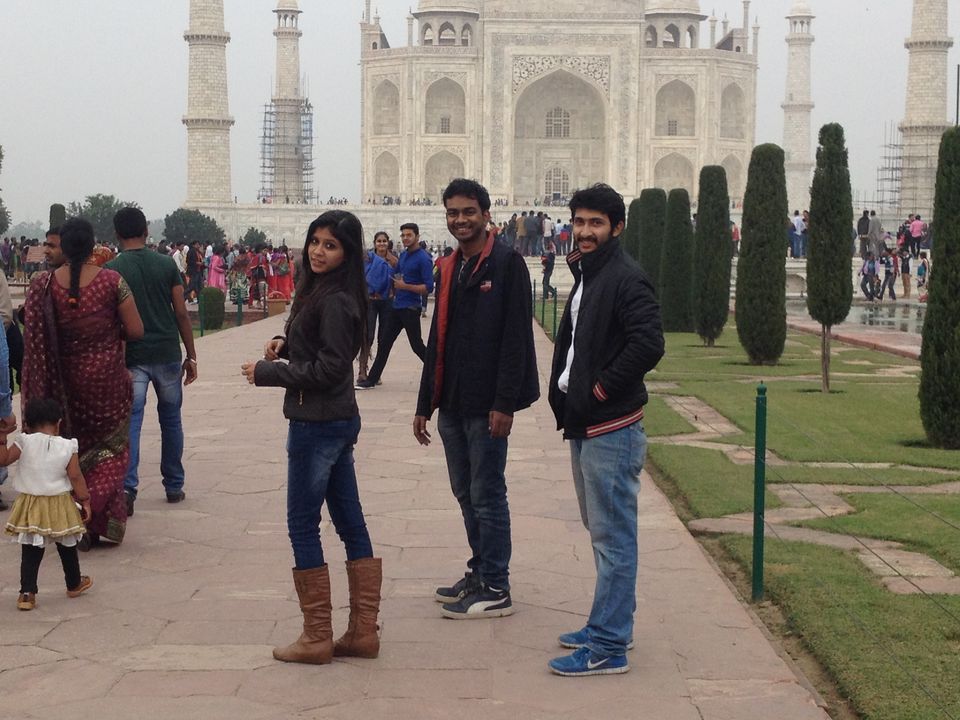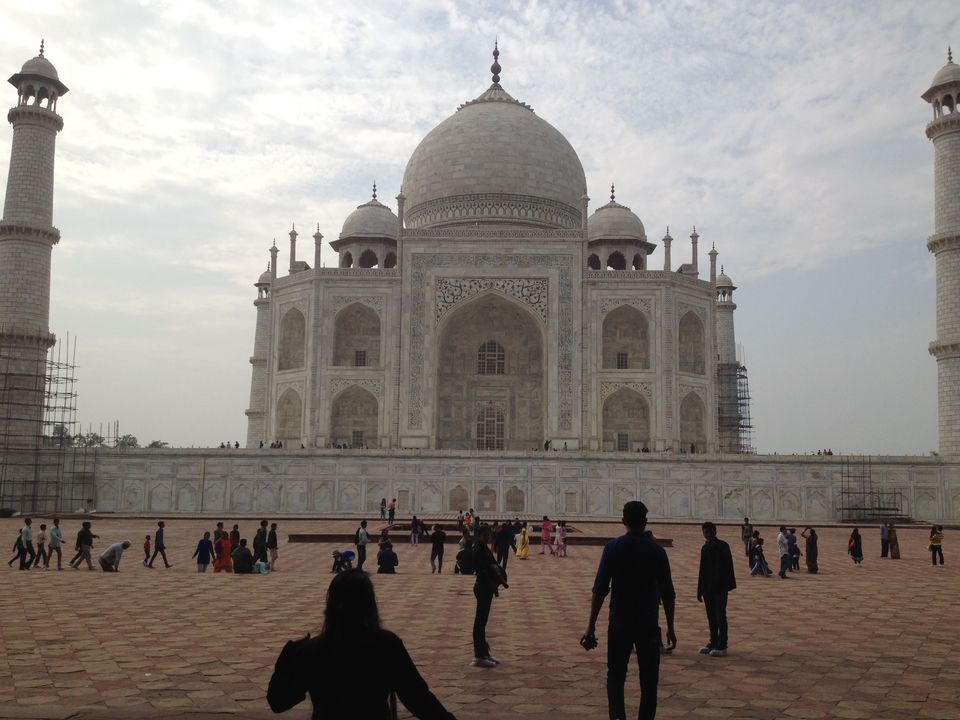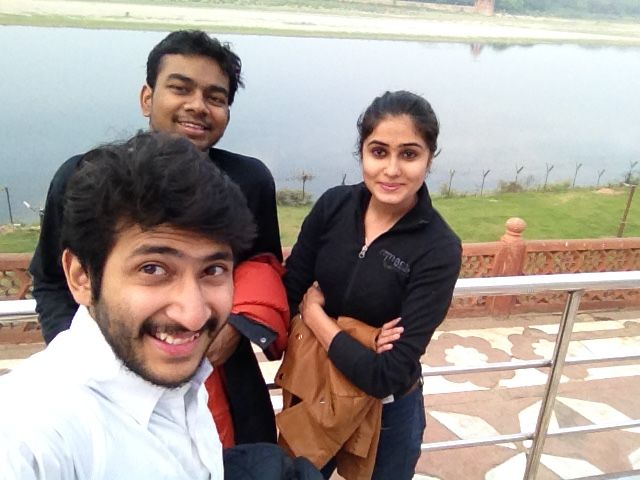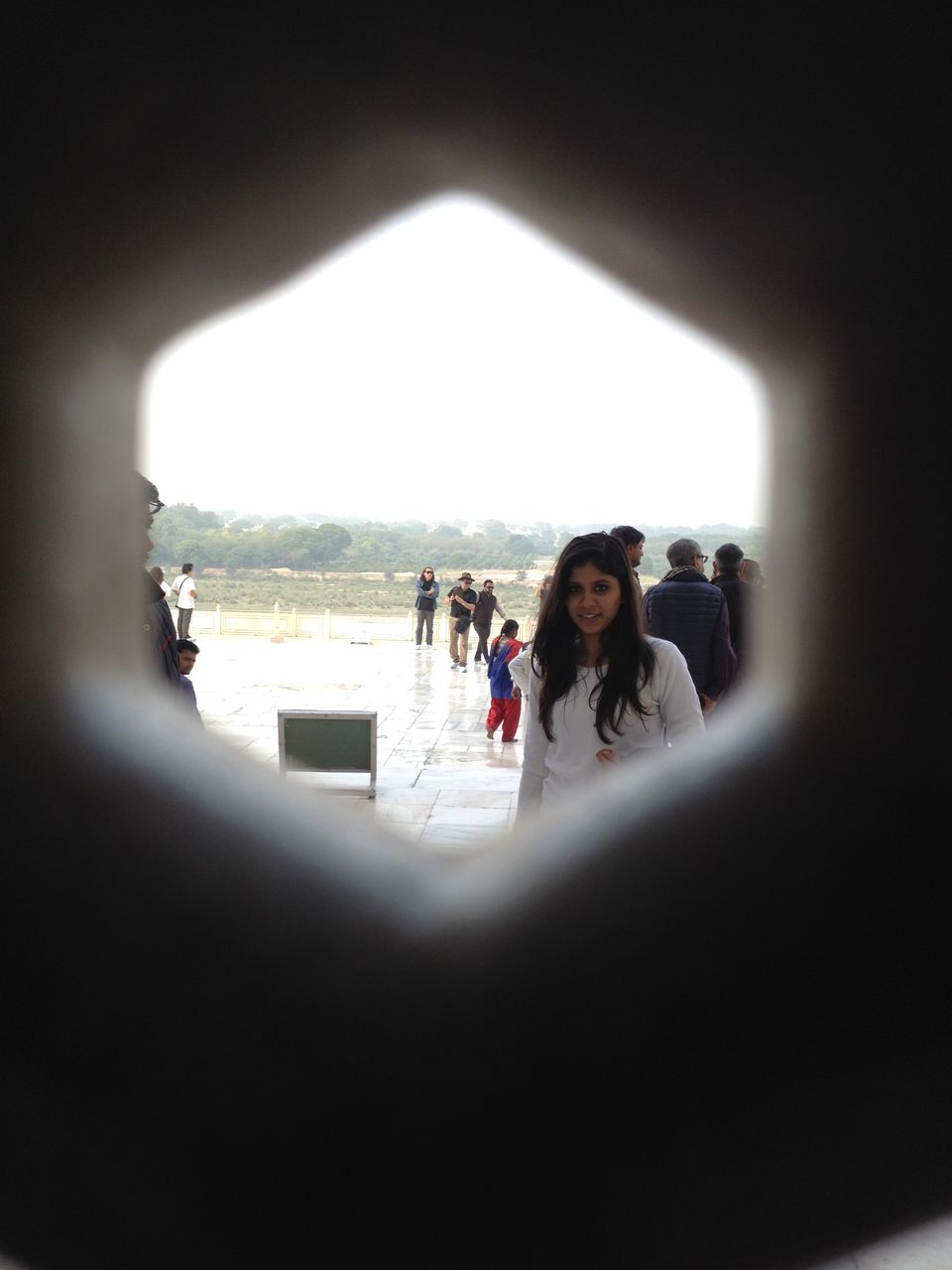 It all started During our Torturous Exams.The three Board members decided spontaneously. One of our Board Member was like "Yaar Agra Chalte Hai papers ke Baad,Subeh Subeh Niklenge,And by eve we'll be Back". I said yaa no problem. The Third Board member said "Chal lenge Agra."
And then,All Decided. No looking Back. We tagged along with three Gorgeous Friends. There's nothing to describe about Agra,Except ofcourse there's everything special to describe about Agra. 
We entered Yamuna Express way.And then The Road was ours.
Every Milestone we passed was like an adventure. Couldn't be more Enthralling. After entering Agra,I wanted to stay there;Atleast for a day or two,But that wasn't on the Day's watch. Here we arrived,The Beautiful white marble-piece-The Taj Mahal. The Heritage signifying the Divine strength of Love. 
Completed in 1653, the Taj Mahal was built by the Mughal king Shah Jahan as the final resting place for his beloved wife, Mumtaz Mahal. Finished in marble, it is perhaps India's most beautiful monument,Add to that it is one of The Seven (7) wonders of the world. How Could it be any more fabulous.
After taking the Heaven Breath at The White Palace,Our Stomachs craved food(actually the emotions are underrated here,But yes The Hunger was controlling us :D).We took two Horse rides,With Brilliant Kids riding the Horse,They were very talented. We halted at The Taj Darbar.
Food was amazing. We kept on eating and eating. After a brief Stomach Prayer,We Started leaving for the Capital.
And there it was,Beautiful Memories with amazing People. It was quite hard to Leave the Magnificent city of Beauty Behind,But it was meant to be. 
A spine-tingling,Adventure road trip to Agra.

---Diary of  2015.---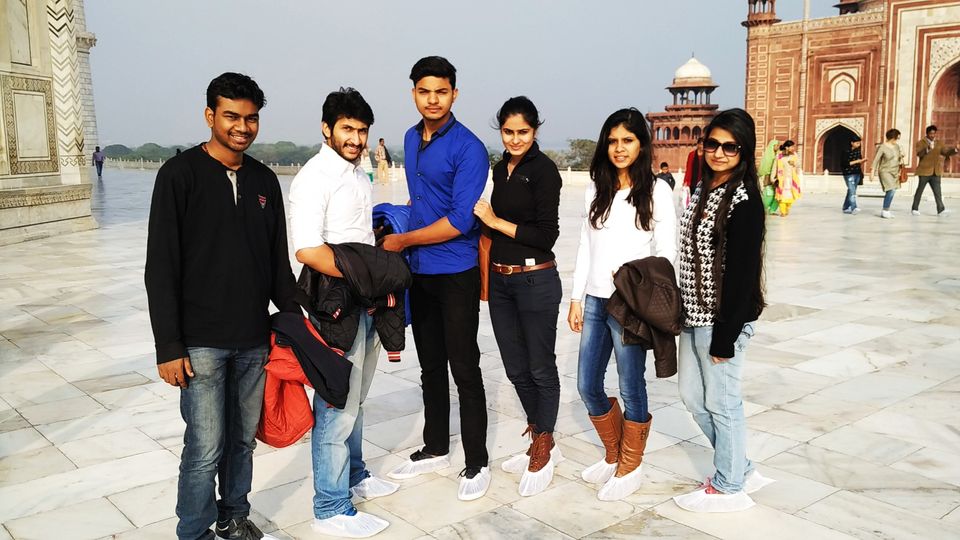 The Taj Mahal is one of the most famous buildings in the world, the mausoleum of Shah Jahan's favourite wife, Mumtaz Mahal. It is one of the New Seven Wonders of the world, and one of the three World Heritage Sites in Agra. Agra is commonly identified as the "City of Taj"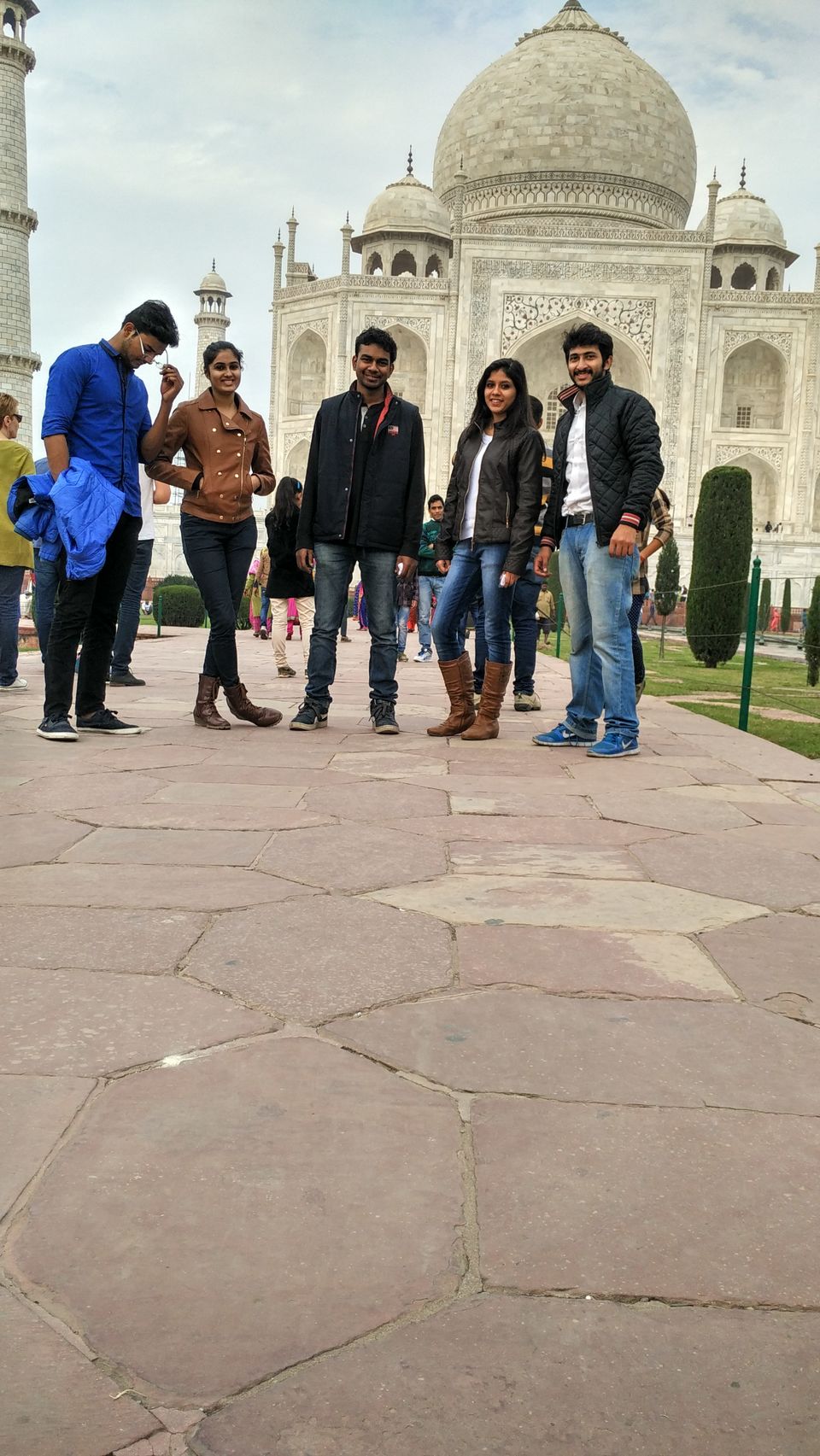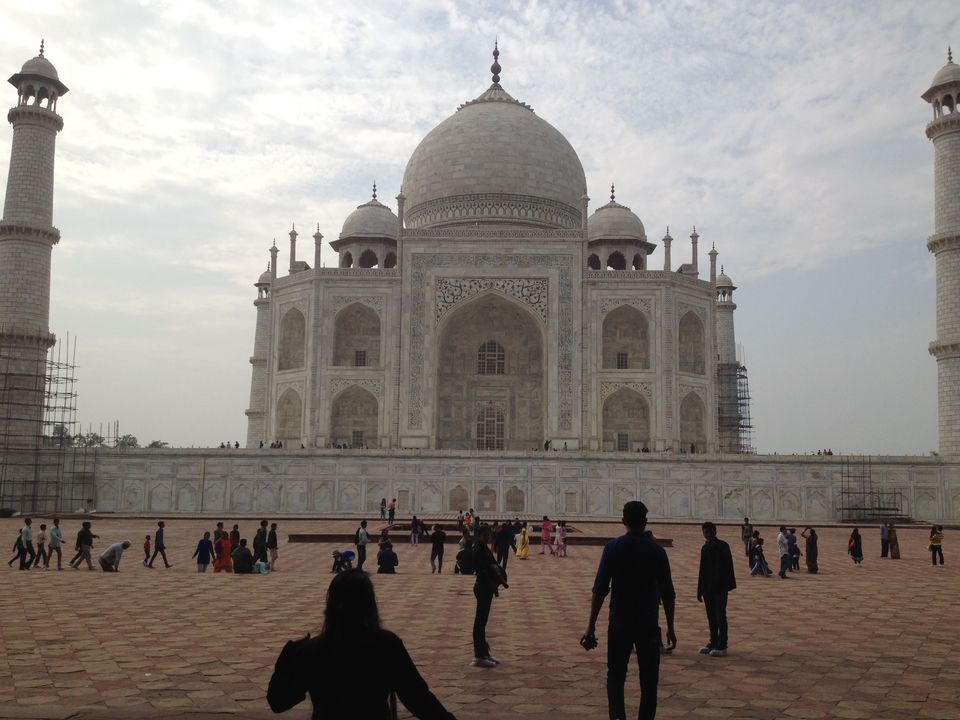 If you know the secret to Action Movies,Add this Highway to your Adventure list.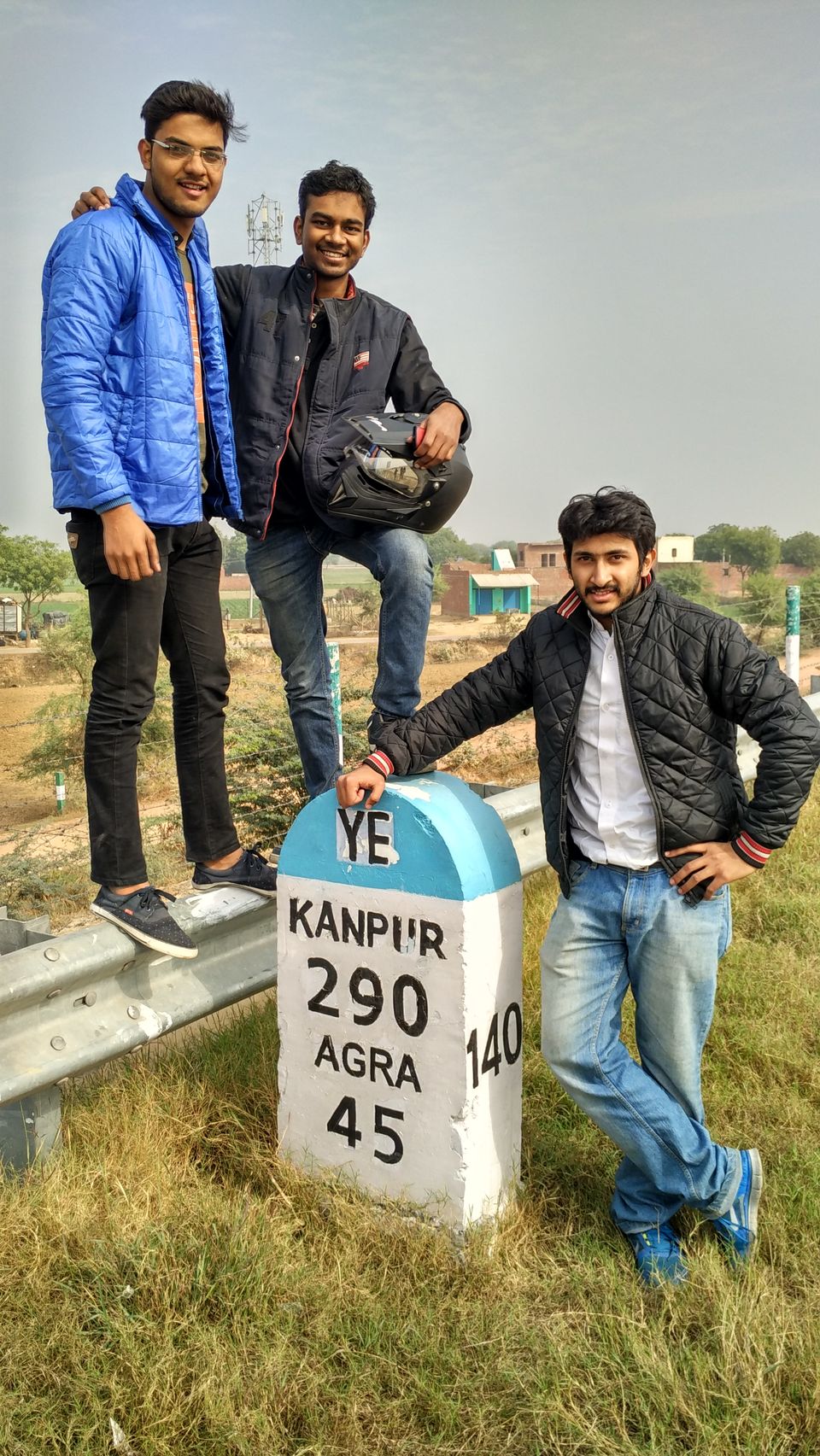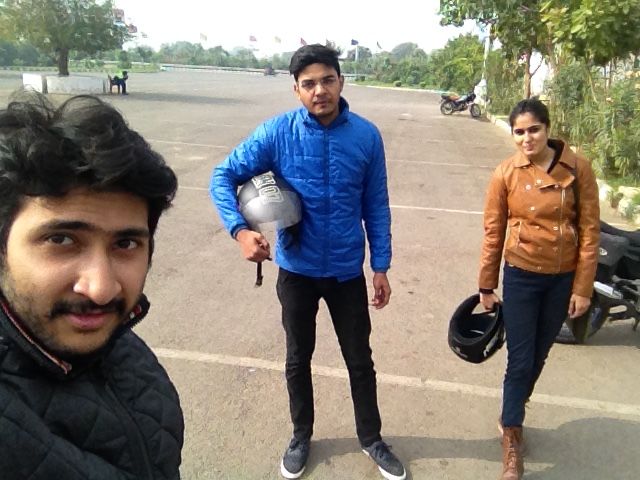 Mouth Chilling Spicy foods made in Indian Delicacy.Can't resist the fragrance. Couldn't be better after a long Road Riding.