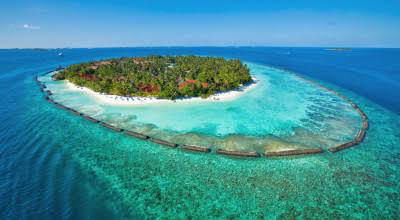 One of God's best gift to this world are the beaches. They are not only beautiful, they are very attractive,they offer water sports games that soothes our muscles and the yummy, mouth watering sea food makes travel to the beach complete.
1) SEYCHELLES - This beach is located very near to Mauritius, Madagascar and Zanzibar. With crystal clear water, brilliant white sands, lush vegetation and coral atolls, it is called Epitome of Tropical Paradise. WATERSPORTS - This beach offers acquatic adventures, kayaking, shoot the breeze and wind surfing water sports. SEAFOOD -Great Tuna steaks, Red snapper and Octopus curry are yummy. Don't miss this place.
2) LANIKAI BEACH - Located at Hawai, it is called Heavenly Sea. This beach is on the town Kailua and Hawai. It is popular for photo shoots with many awesome background islands called Na Mokulua. WATER SPORTS -Kayaking, Snorkel and Stand Up Paddling are famous. Here the equipments are on rental basis. SEAFOOD - Thai and Chicken, pork are served over Red Neck Rice, Fresh Burvites fish and steak are mouth watering. A must see beach.
3) LANGKAWI- It is known as the land of ones wishes, which still carries the belief that once upon a time it welcomed refuge for pirates. Langkawi is famous for green forest and uncovered white sands. WATERSPORTS - The famous water sports in Langkawi beach, are Jet skiing, Kayaking, Banana boating in Pantai, Snorkelling and many more. SEAFOOD -Local Malay, crispy calamari, fresh grilled fish along with Rice and Vegetables are famous. A Must see once in life time.
4) ST.BARTS - It is called Saint Barthlemy beach that lies in the Island of Ovanalao Christopher Colombus was the founder of this island. It is located 250km east of Puerto Rica near Virgin Islands. WATERSPORTS- Scuba diving, Submarine trips, Jet skies, hatching are famous Water sports. SEAFOOD -Fish curries, are famous made with blend of spice, garlic and turmeric. Don't miss it travellers.
5) MALDIVES - It is an island country and archipelago that lies southwest of India and Srilanka on the Haccadive sea. WATERSPORTS - underwater walking, glass bottom boat, big game fishing are famous water sports. SEAFOOD -Fresh yellow tuna, yellow fin tuna steak, frozen ship jack tuna are mouth watering food famous.  Don't miss it.
6) FRASER ISLANDS - It is a heritage listed island at Queensland Australia. It is located at Fraser Cost Region and also inscribed as World Heritage Site. WATERSPORTS - Canoes, Catamarans, snorkelling gear, guided canoe paddles, fishing gear and sailing are enjoyed. SEAFOOD -Fresh sea food, Australian bush tucker with cocktail and buffet food gives full relaxation. Don't miss it.

Beaches are attractive, relaxing and stress busters for many. Visiting them once in our life time does, rejuvanate our souls. Don't miss travelling and enjoying the beaches.