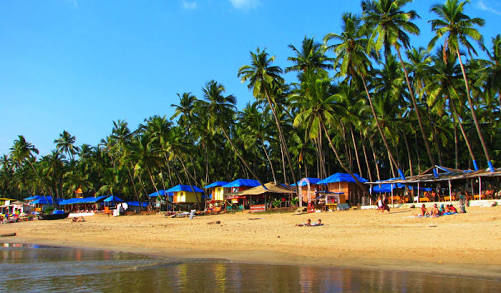 Popularly called -Gomanchala, Govem, Govapuri, Aparnatha, Nelkinda, sindpur, Mahassapatam, located in the coastal region of India called Konkan on the western part of India, GOA is a very popular summer destination. It is filled with clear blue sea, beaches, rich flora and fauna, historical sites to see and get back home with lot of memories.
Goa is called the Land of Beaches. The clear water, surrounded by sun kissed sands, jaw dropping lush greenery and landscapes, there are some popular beaches in Goa for a traveller.
BAGA BEACH- Situated on the northern side of Goa this beach, is famous for surrounding green hills, beautiful views of Arabian Sea and eye-catching landscapes. A popular beach each to see in Goa. To EXPLORE- Calangote beach, Mahadev temple, lady peity church, Panaji, FOR ADVENTURE - parasailing, boat rides, jet ski are popular here, TO EAT- Seafood-Prawn patties, Goan fish curry, steamed snapper, sushis, NIGHTLIFE- It is party nightlife in this beach with lovely music and tapping dances and for SHOPPING- Two kind of markets are ther, Wednesday felt market and Saturday foe market. Textiles, carvings, accessories are sold.

AGONDA BEACH - located in south Goa at Canacona a very beautiful beach, filled with white sands, palm trees and lush greenery around. A very popular beach to see. TO EXPLORE- Cabo da Rama, Mallikarjun temple, condo islands, Chamoli dam, galgibaga beach for ADVENTURE- swimming, boating are done here, TO EAT- Goan prawn curry, Beer battered prawns, chicken steak,NIGHTLIFE- A chilling party nightlife with music and dance for SHOPPING- Table clothes, clothing, Tibetan items are shopped.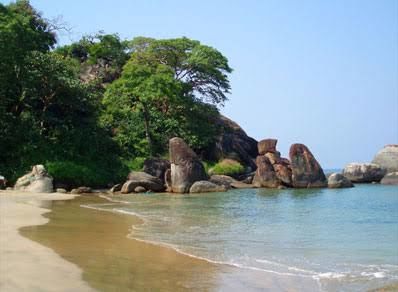 QUERIM BEACH- Located in North Goa, separated from Arambol, this beach is surrounded by beautiful sands, for and casuarina trees. TO EXPLORE- Redi Ganapathi temple, Fort Terekhot, Ashwen beach, Arambol mountain, chapora beach, ADVENTURE- Paragliding, kayaking, swimming, boating are done here, TO EAT- Fish curries and chicken dishes, NIGHTLIFE- It is partying near the beach, with lovely music, for SHOPPING- Hats, shells, accessories, trinkets are shopped.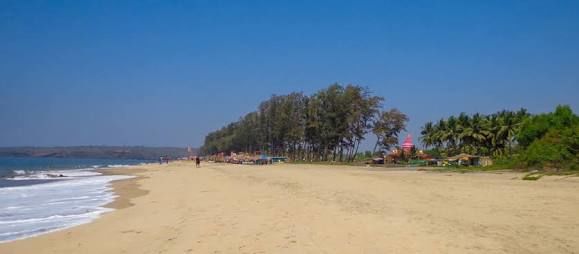 PALOLEM BEACH - Located in canacona in south Goa, it is called the paradise enact which is filled with white sand, beautiful lush greenery, coconut trees and picturesque hillocks EXPLORE- AGONDA beach, dudhsagar falls, Cotigao wildlife sanctuary, Tarharli, Gokarn and Dandeli ADVENTURE-Trekking, hiking, rafting, camping are done here, EATING-Fish fries, gown cuisine, NIGHTLIFE- Silent discos are famous and very relaxing nightlife, for SHOPPING-summer cottons, souveneiers are popularly shopped.
BUTTERFLY BEACH- It is located 37km away from Margao which is filled with hills full of dense vegetation, white sands and awesome surrounding islands. TO EXPLORE- Cola beach, leopard valley, Cabo de rama Fort, conco islands ADVENTURE-Kayaking, rafting, TO EAT- Prawns, calamari, squid NIGHTLIFE- Partying, chilling and an energetic nightlife is seen here, for SHOPPING- Beach clothing, souvenirs, accessories are shopped.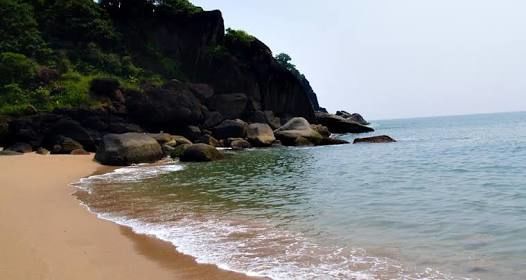 Besides the above beaches, kakolem beach, Ashwem beach, colva beach, anjuna beach, arambol beach are popular to visit and enjoy. Summers have the coolest waters in the beach, to feel and enjoy. Goa being a very popular summer destination, has beautiful, lovely, relaxing and most peaceful beaches to see.