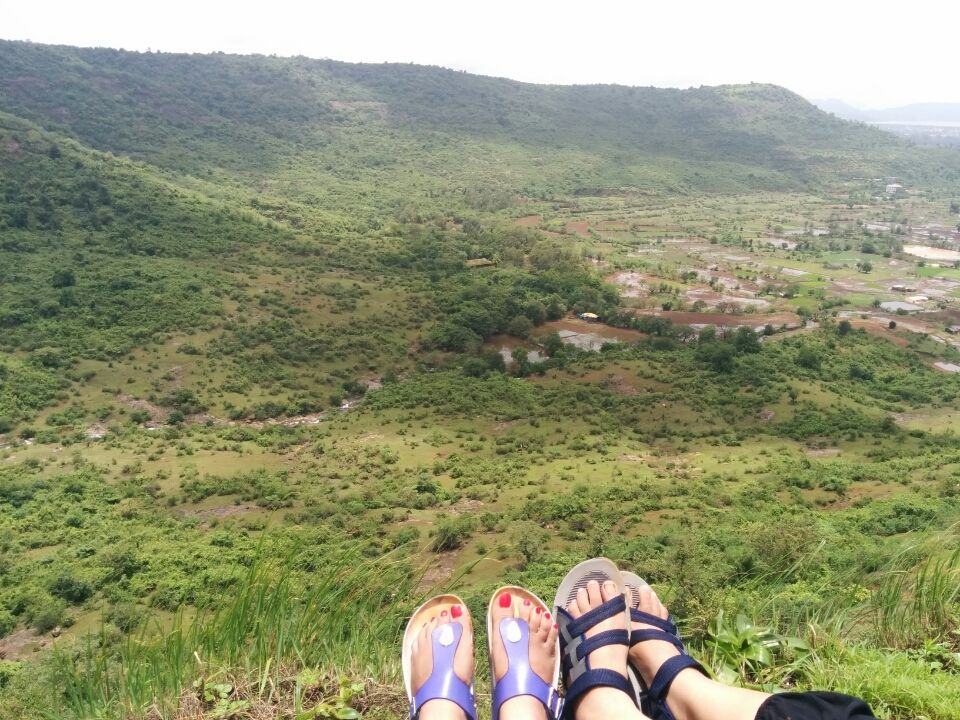 #TriptoTakeMeToSandakphu
Disclaimer: This is my first post and I am still slightly amateur. Grammar and language gadbad ho toh, sorry bol raha hain. (I occasionally drift into Mumbai, Dongri slang)
Once upon a time, there were three young professionals, harassed by work, low on money. All they wanted from this world was to escape to the hills. And then one day this aam aadmi- ish trio found a ray of hope, in the form of Google.
And began the journey to the stairway to heaven.
Maharashtra, the great nation, the nation with the beautiful western ghats, the state known for its forts, for its waterfalls. A dream…
And standing tall in Pune district, Maharashtra, the Iron Fort – Lohagad.
A little bit of gyaan. This fort has a long history of several empires taking siege. However it was later recaptured by Chhatrapati Shivaji, a Maratha king. Since then it was his prized possession.
Thank you for suppressing your yawn and reading so far. Now starts the real thing.
So yes, we were three and we had Rs. 500 each to spare. Tough call, eh! Not for the brave musketeers. We puffed our chests and set out. But not without a bit of planning.
Travel to Lohagad
Since it is very close to Lonavala you can easily travel by train. Depending on what time you leave, several trains are available to Lonavala. However, Indrayani Express is recommended. It leaves Mumbai at 6.50 am and reaches Lonavala at 9 am. It would be ideal if you do an advance reservation of Rs. 90- 150, rather than travelling in the general compartment. Since there are loads of people that travel to and from Pune the compartment is usually packed.
Once you reach Lonavala, you can stretch your feet a bit, walk towards the main road and eat a light breakfast, buy some chikkis and fudge. Return to the station at 10 am and board a local train to Malavli. The ticket costs Rs. 5 and you reach Malavli in about 6 mins.
Once you reach Malavli, if you are slightly adventurous you can hike up to Lohagad fort (6 kms from the station) or take a tempo. The tempos carry passengers right to the foot of Lohagad fort and it costs about Rs. 100 per person.
For the slightly adventurous traveler, who wants to hike…
When you get off the station you need to cross over to the other side, towards the highway. At the the junction of the highway there are multiple stalls where you can do a light breakfast of vada pav or pattice pav or jhunka bhakar. And start your walk towards the fort.
Tip: The hike is pretty much a straight road. However, keep an eye open for landmarks. It will help while traveling back.
For those taking a tempo… 
The tempo service is available from outside the station, so is breakfast. However if you aren't a hog like me, who needs food as soon as hunger strikes, or will wreck the world, you can wait till you reach the fort and eat a more luxurious breakfast.
Things that might come handy
If your stomach has hardened with years of street food intake, you need not carry food from home.
Plenty of food and water stalls available on your way to the fort and also when you reach the top.
Even if you are visiting during the rains please carry a cap and sunscreen. The sun is harsh and will leave your skin burnt.
There are plenty of waterfalls and little streams (during the monsoon) on your way to the fort. A dip or two is advised.
If you are hiking to the fort – there is a roadway to the fort which people usually take. However, there are other routes, from within the trees, which can be taken for added adventure.
Please, please carry Relispray or Volini or any other muscle soothing balm. The fort has monster stairs, ascending and descending gives immense pressure on a tendon just below your knee. The walk back will be painful and your muscles will need soothing. If you can, also carry those elastic knee support bandages, they will help.  
Note: This might not happen to everybody, better to be safe than sorry.
Mistakes I made that you need not
Like I said, we were three young Musketeers who had no fear of anything. In our overconfidence we skipped reserving a ticket back to Mumbai. Please do not do that! Let me explain why.
After a long day of trekking against odds and reaching the top and then trekking all the way back you will be extremely exhausted. Your mind will seize to function, your body will give way. Imagine running from one ticket counter to another enduring all this pain. When you finally get to the correct ticket counter you will be told that reservation compartments are full and you will have to travel by the general compartment.
There will be two options left for you, take a bus or travel in the general compartment. Cause you know after your entire day you have only about Rs 150 remaining. You skip on the bus because of the estimated traffic back to Mumbai.
Now you get in to the train which is packed to the last square centimeter. People are sprawled on the floor and are sitting even on the luggage rack. There is no space for you to breathe let alone stand.
Now scenario two: you reserve a ticket back. Which means now you just need to reach the station and wait for your train to arrive. You board the train and again go and sit on the reserved seats. Enjoy the wind in your hair and chat with your friends, reminisce the amazing trip you had. Reach home and fall asleep with a smile on your face because you had an adventure of a lifetime.
Choice is yours.
Psst pick option two. Pick it! Pick it now!
When you reach the top of the fort, your adventure doesn't end there. Keep your eyes open. The crowd will be travelling in a particular direction when you reach the top. It is a flat plateau at the top of the fort. That is the best part of the fort and it has quiet a view. I still wake up from my dreams, yelling, drenched in sweat, full of regret.
Spots where you can take pictures for Social Media and make the world jealous. 
Spot 1: At the beginning of the main trekking trail.
You will pass a small village and a Hanuman Temple, that's when your trail starts. That is a spot where you can capture the surroundings, with fort in your background.
You could also take a time lapse video, for added effect.
Spot 2: Waterfalls on your way up.
There are two huge waterfalls (during the monsoon) and smaller streams. Make them your next Instagram picture or your Snapchat story.
Spot 3: Half way to the top you will reach a flat, plateau kind of an area. Sort of a meadow. Find a spot, sit there, take in the view of the valley below, click a few pictures featuring your feet.
Spot 4: When you reach the topmost part of the fort.
I don't even need to explain it. Just experience it.
Spot 5: While descending you will cross the Hanuman door.
Just before the threshold, wait, look up. Through the door you will be able to see the surrounding hills.
Now that you have everything you need. Set off before the monsoons end.
Go, wander!