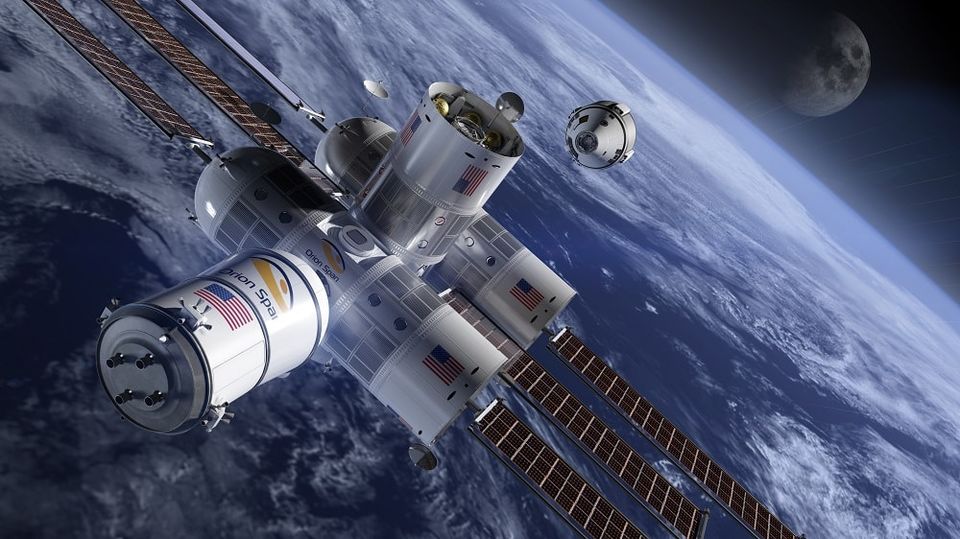 Ever dreamt of floating in zero gravity while gazing upon planet Earth from space? Well, soon you will be able to dine at a hotel in space! The world's first luxury space hotel, Aurora Station, was announced on April 05 at the Space 2.0 Summit in San Jose, California.
When
In just four years' time the space hotel, set up with a cost of a whopping $9.5 million dollars, will be ready to launch. It plans to welcome its first guests in 2022.
More details
The fully modular space station is developed by US-based space technology start-up Orion Span. It will host six people at a time, including two crew members. The 12-day trip of space travel will cost $10 million.
Cost: $10 million
Duration: 12 days
Features: High-speed wireless internet
Straight from the horse's mouth
CEO and founder of Orion Span, Frank Bunger revealed in a statement that the goal behind this hotel is to make space accessible to all.
"Our goal is to make space accessible to all. Upon launch, Aurora Station goes into service immediately, bringing travelers into space quickly and at a lower price point than ever seen before."
While most people cannot fit a $10 million trip into their two-week vacation budget, Orion Span claims the authentic astronaut experience will be worth every penny.
"It has taken what was historically a 24-month training regimen to prepare travelers to visit a space station and streamlined it to three months, at a fraction of the cost," Bunger said.
Preparing for the launch
To set off on this special space journey, the guests need some special training too and the Oreon Space has made all plans for the same. Before traveling to the Aurora Station, guests would participate in a three-month Orion Span Astronaut Certification (OSAC) program.
During the OSAC, travelers would be taught the basics of spaceflight and orbital mechanics. They would also get to practice living in a weightlessness environment and complete other training activities.
The first part of the certification program can be completed online or using the OSAC app, which is expected to be released in 2019.
Experience the ecstasy
The travelers will fly 200 miles above the Earth's surface in low Earth orbit and witness outstanding views of the blue planet.
The hotel will orbit Earth every 90 minutes offering around 16 sunrises and sunsets every 24 hours.
Not only this, but travelers would experience zero gravity and fly freely throughout the station. Guests would also get access to a unique virtual reality experience in the station's holodeck. They would also get to participate in research experiments like growing food while in orbit. Interesting, right? They would even be able to take these home as a souvenir!
Upon returning to Earth, the guests would be greeted with a specially arranged hero's welcome.
Grab it before its gone
If the details have driven you crazy then you can make a reservation already. Orion Span is accepting reservations for future stays on the Aurora Station. You can make a deposit of $80,000. It is fully refundable and allows you to secure a spot on the wait list. You can make a reservation here.
While we wait for the space hotel to take off, share your most memorable adventures with the Tripoto community here.
For some amazing travel videos, visit Tripoto's YouTube channel.