What is a hogan?
A hogan (pronounced as Ho-one) is the traditional dwelling of the Native American Navajo tribe.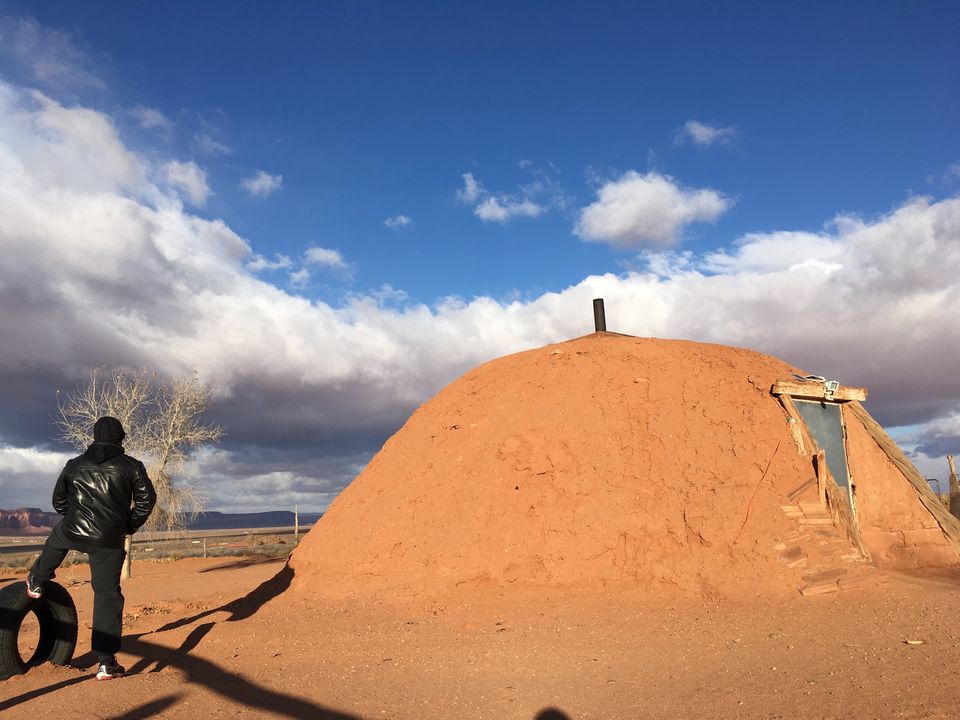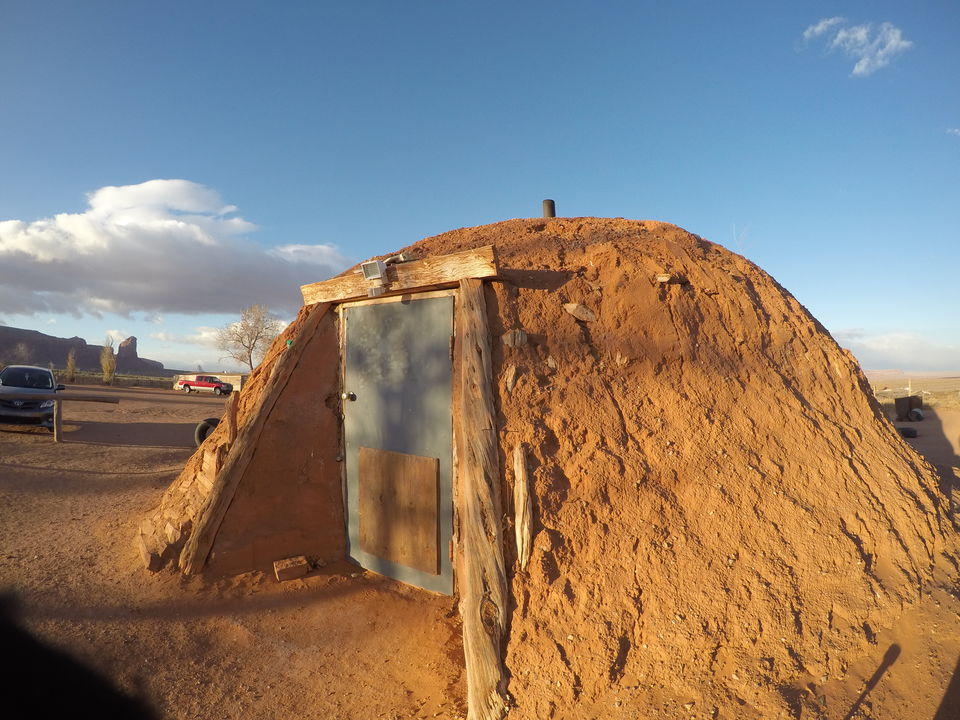 This thanksgiving, I planned to visit Arizona and Monument valley with friends. While looking for places to stay in monument valley, we came across few listings for the hogan on airbnb (click here). As I'm fond of camping and love experiencing local cultures, I knew I had to stay at this place. Its close proximity to monument valley also made it an ideal option.
The host provided us with firewood and coal to keep ourselves warm at night. The hogan has an enclosed fireplace inside to keep you warm. The chimney over the fireplace ensures that the smoke escapes upwards and outside and doesn't suffocate you inside.
The interior walls are actually wooden logs arranged to make a dome-like structure. As the floor inside has mud, sprinkling water on it helps to keep the dust low.
We stayed here overnight and the next morning, drove to monument valley visitor center (2-3 miles away), booked a guided tour and spent the next couple of hours exploring before returning back home.
I would like to thank our hosts Mark and Jennifer, for giving tourists an opportunity to experience living in a hogan.
Price
We paid about $130 for the night (for a group of 3). It may look like a lot, but it takes something to maintain the place and I always prefer encouraging local, small places.
Pros
Great experience living in a traditional Navajo house.
Great place to see the night sky as theres no light pollution for miles.
Cons
I wouldn't really say there are any cons, as we knew what we were getting into. But for ones who are not used to it, the restroom (compost toilet) was outside the hogan.