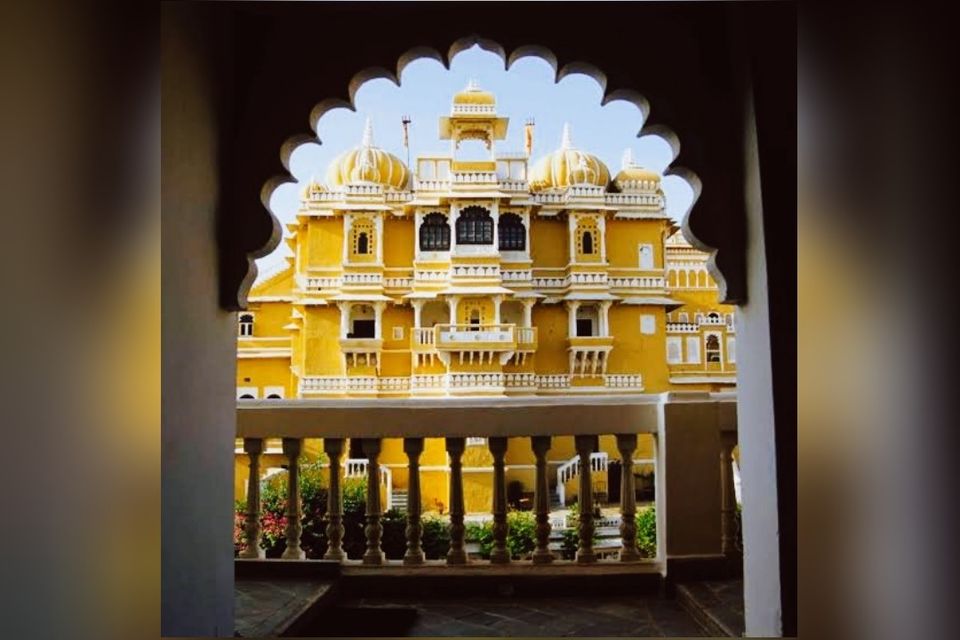 This is my 8th blog under "capture rajasthan". Capture rajasthan is basically a project that I'm doing for Indian film and TV industry to provide them beautiful and unexplored locations for shooting purposes.
WHY TRAVEL?
Have you guys ever seen a MAHAL?
What if i tell you that this luxurious heritage Mahal has an splendid architecture and is painted with rich vibrant color and is perched proudly atop a hill in the Aravalli mountain range amid pictorial landscapes and several lakes.
Experience the fusion of arts from past (17th century) and present contemporary themes, this architectural splendor which is reflected in its turrets, jharokhas and majestic gateways is one of it's kind. The Mahal is an exceptional work of architectural magnificence, complete with graying battlements, domes, gun enclosures, jharokhas and gigantic entrances.
REPORT FROM GROUND ZERO
Upon entering the palace you will notice that the gateway into the front courtyard passes underneath the 'Kacheri' where justice was meted out. Thereafter, the richly painted palace entrance will lead you past a few small family shrines through a series of narrow passages and staircases.
The rich color paint of Mahal will steal your heart as you enter the palace. It's so beautiful and soothing that you will gonna fall in love with this Mahal.
Every corner of the palace speaks of its glorious past of Rajasthan and partake of its present. The exquisite and peaceful environment of this Mahal offer an out-of-the-world experience of historic living in Royal luxury.
This palace have been carefully restored into luxurious heritage hotel, keeping intact the traditional work, carvings, décor and style of hospitality.
WHAT TO EAT?
The multi-cuisine restaurant and bar offers wide variety of Indian, Continental and typical Mewari cuisine. You should try Mewari cuisine for sure.
ACCOMMODATION
This heritage Mahal is converted into a luxurious hotel which is an archetype of the heritage hospitality of Rajasthan and offers all contemporary facilities for their guests.
The rooms and suites are spacious and ultra-luxurious, though the original ambience of the regal era has been retained in the rooms, yet they are well-equipped with all modern comforts.
WHEN TO TRAVEL?
The best time to visit is between the months of October and early April. The weather of the region is basically warm and dry.
WHAT'S MORE?
1) FATEH SINGH SAGAR - you can hire a fort known as fateh Singh Sagar, which is located at a distance of 5 kilometers from the hotel. This fort seems to be risen out of the rocks and this offers a panoramic view of the hills around.
2) SAFARI - you can go to jungle safari in nearby wildlife centuries.
3) udaipur.
HOW TO REACH?
Deogarh Mahal is in rajasmand district of rajasthan that is very nearby udaipur.