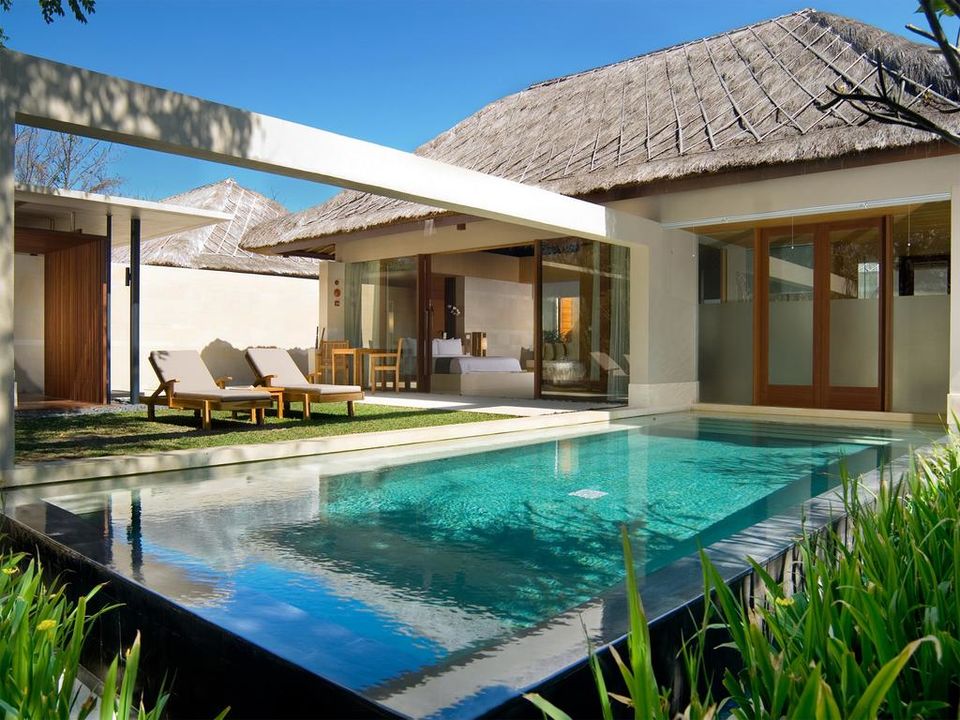 Bali, also known as the Island of Gods, is one of the most popular destinations for honeymoon. It is a part of the Coral Triangle which has the highest diversity of marine species on earth. Bali is known for its stunning beaches, surfing, ancient temples and active volcanoes. It has white and black sand beaches on either sides of the island. The Bale is a tropical retreat where you can rejuvenate with your loved one. This is a serene luxurious retreat whose purpose is to help you relax!
Ideal for
A strictly no-children policy allows a couple to really reconnect and enjoy private moments together. This place is perfect for couples who want to rekindle their romance or just enjoy some quality time together.
About the property
With 29 pavilions where each has its own swimming pool and modern facilities, The Bale offers a chance to relax and rejuvenate in style. The Bale is a private tropical retreat where you can have a luxurious stay where you can have as public or as private a holiday as you want. There are some amazingly trained staff to cater to your needs 24 hours. You can look forward to an ultimate holistic holiday renewal here.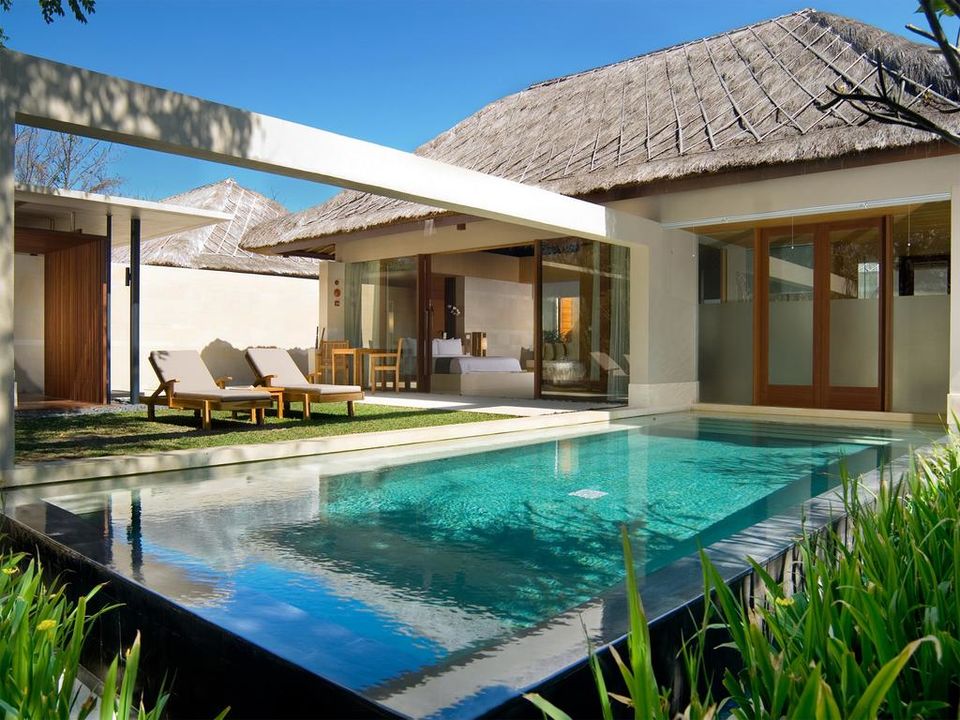 There are three types of accommodation here, Single Pavilion, Double Pavilion and Deluxe Single Pavilion. The Single Pavilions are one bedroom pavilions which has a private pool a day bed. It offers butler service round the clock, coffee and tea making facilities, minibar and an indoor and outdoor shower!
Whereas the Double Pavilion has two bedrooms, a private pool, a day bed and an occupancy of four adults. It offers bustles service round the clock, coffee and tea making facilities, minibar and an indoor and outdoor shower.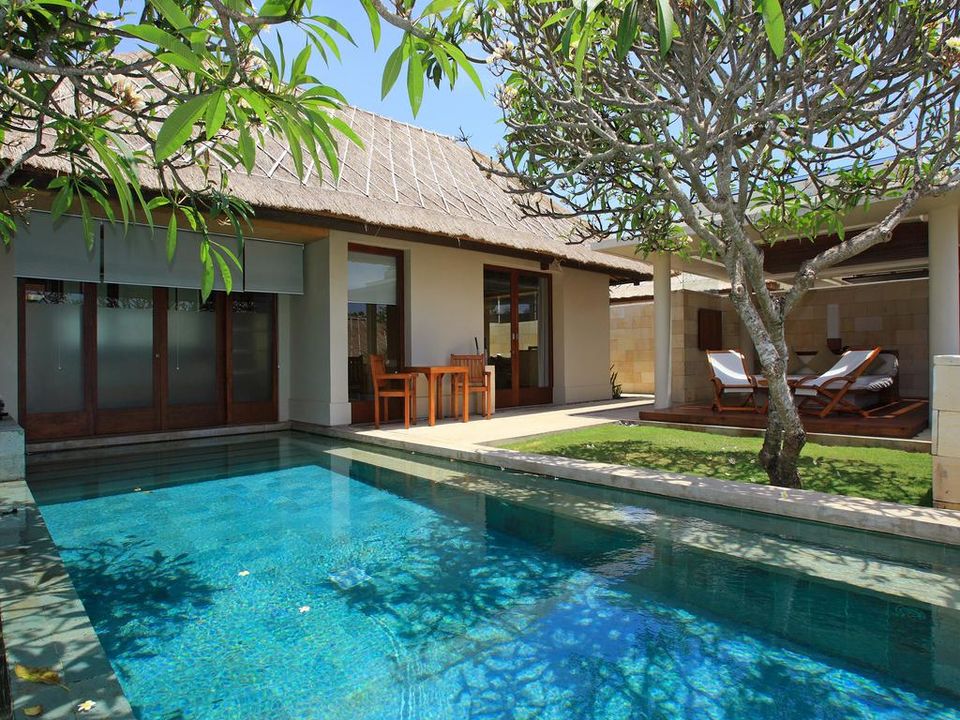 Food
There are four types of dining options available. The Faces Restaurant, Bliss restaurant, Fluid Bar and Lounge, and the Tapa Bistro. The Faces restaurant is located by the main poolside and features an open kitchen. There are freshly baked goodies and freshly brewed coffee for the guests. They also offer high quality seafood and light cuisine for lunch and dinner.
They also have Bliss Restaurant, which is located at The Spa. They specialise in light and nutritious spa cuisine. These complement the many therapies and treatments that are offered at the Spa. There are a selection of nourishing and healthy dishes and drinks for the guests for a wonderful wholesome experience.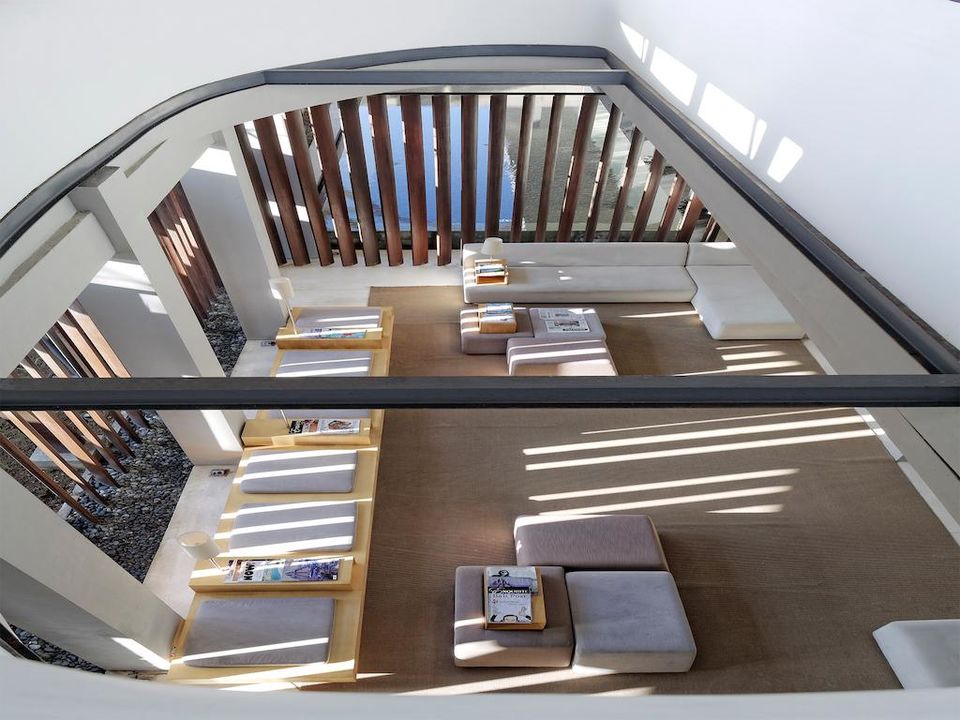 The Fluid Bar and Lounge is set by the pool with comfortable chairs so that the guests can chill out while sipping on some of the best drinks offered by the bar. It's the perfect place to chill and unwind after a long day.
Yo can also visit the Tapa Bistro which is the ideal place to have great food or just relax with your friends. This is a fun place where you can take your pick from a selection of mouth-watering dishes from around the world. Tapa also hosts live DJs and acoustic performances to keep you entertained throughout!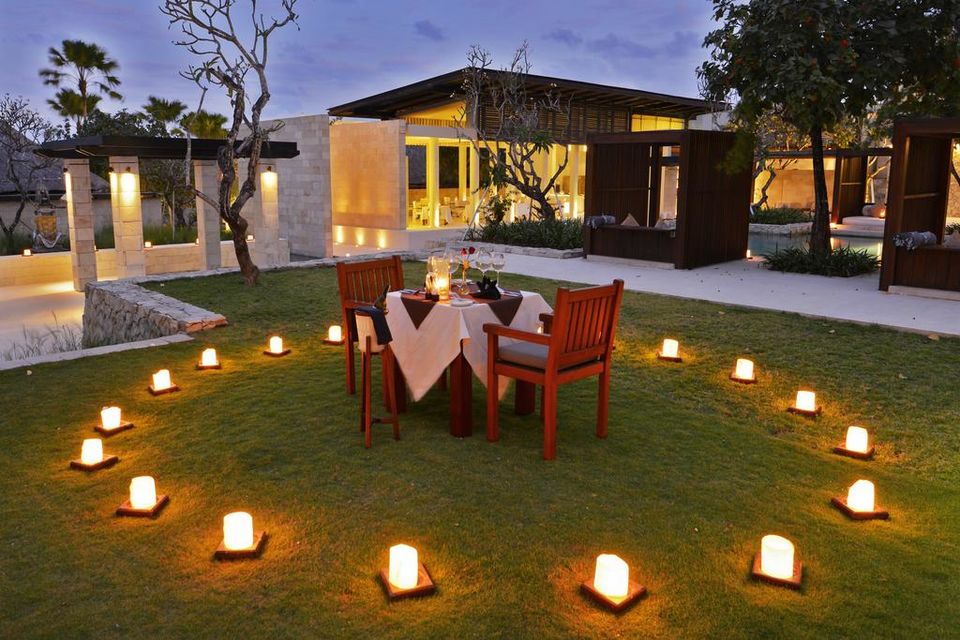 Cost
The cost for one pavilion here would be ₹ 22,633 and breakfast is included.
Best time to go
The best time to go to Bali is April to September right after the high tourist season when you can explore the island in peace.
What to do here and around the property
The Bale offers many ways to rejuvenate and relax. One of the best ways is to take part in the Spa programs. Influenced by the healing rituals of the Balinese culture, The Spa provides a range of holistic healing programs. The treatments include Crystal Healing Hot Stone therapy, which combines East Asian bodywork with Western scientific empirical data on the stones to produce a simple yet powerful healing treatment. In addition there's also a complete wellness menu which is available to the guests offering therapies from heart chakra healing, detox programs, shiatsu and many more.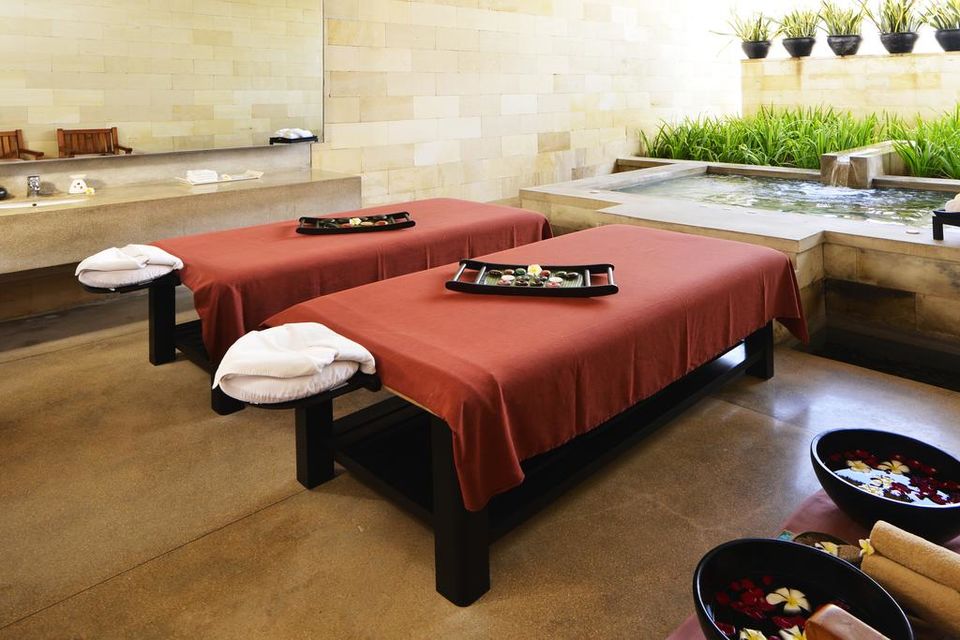 You can also obviously either relax at your own private swimming pool or indulge in the two-staged large main swimming complemented with day beds and water features. You can also relax and read at the library which is near the lobby area and offers a wide selection of books.
In Bali you can explore the Tirta Empul Temple which possesses a unique serenity. While there are several shrines and other structures on the premises, the temple's tranquility is best seen in the large rectangular pool at the complex's centre.
You can also explore the Elephant Park where you can see elephants up close and personal! This is just north of Ubud. You will be impressed by the friendly demeanour of elephants and the talents they possess! The park is home to 30 Sumatran elephants. You can even stay here for a night or more if you're fascinated by these creatures.
Getting there
You can reach Bali from Delhi by air easily. A one-way ticket costs around Rs 14,000
Know of a hotel, homestay or resort that made you fall in love with the destination? Write about it on Tripoto and help the traveller community discover something new.