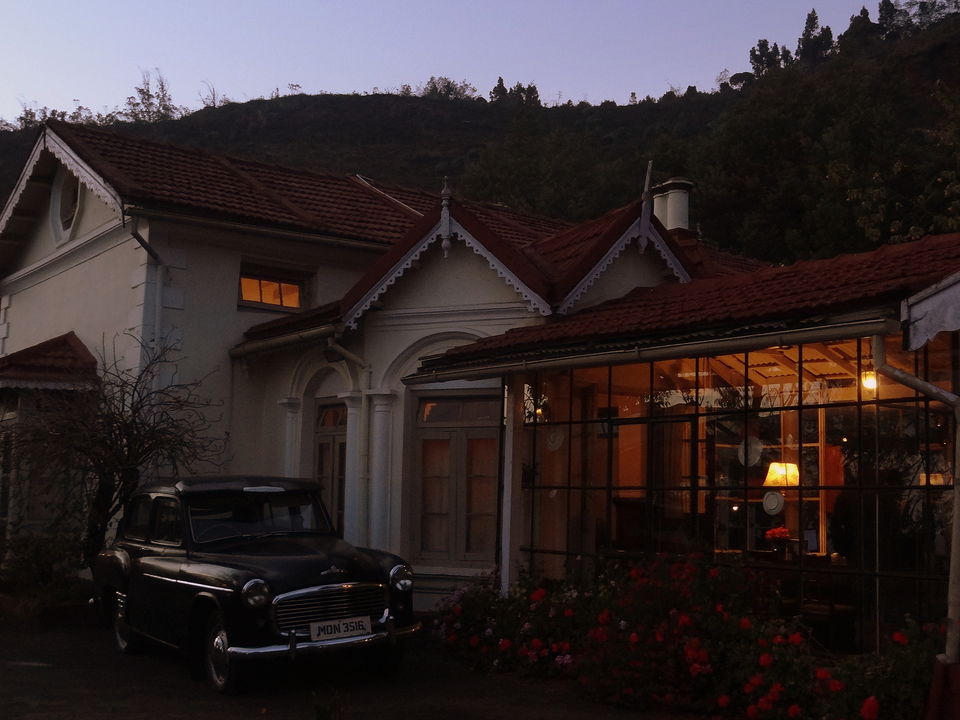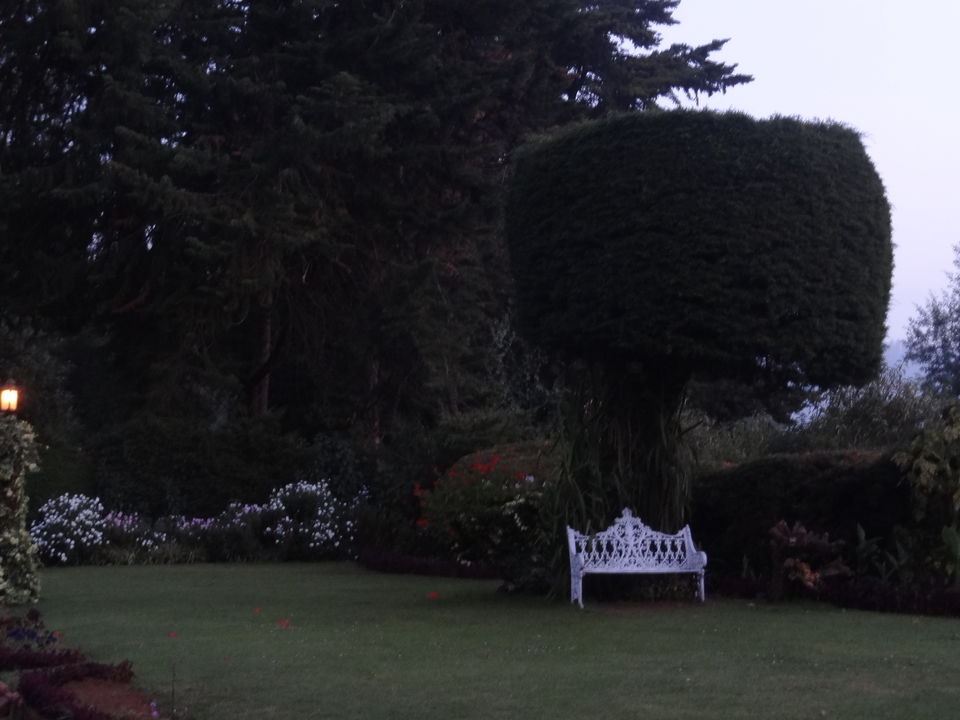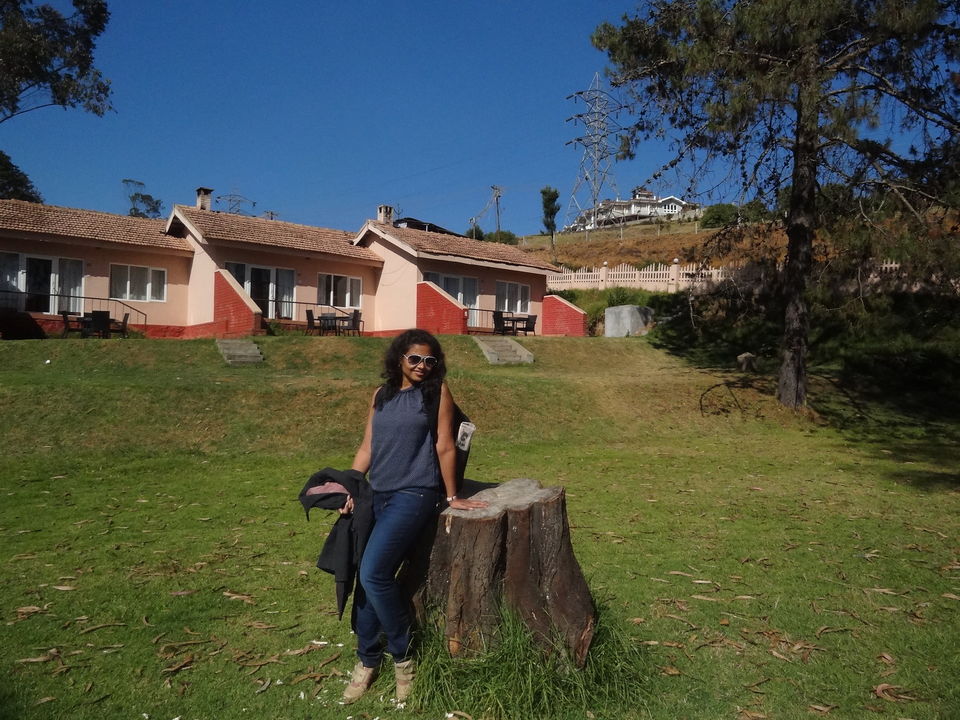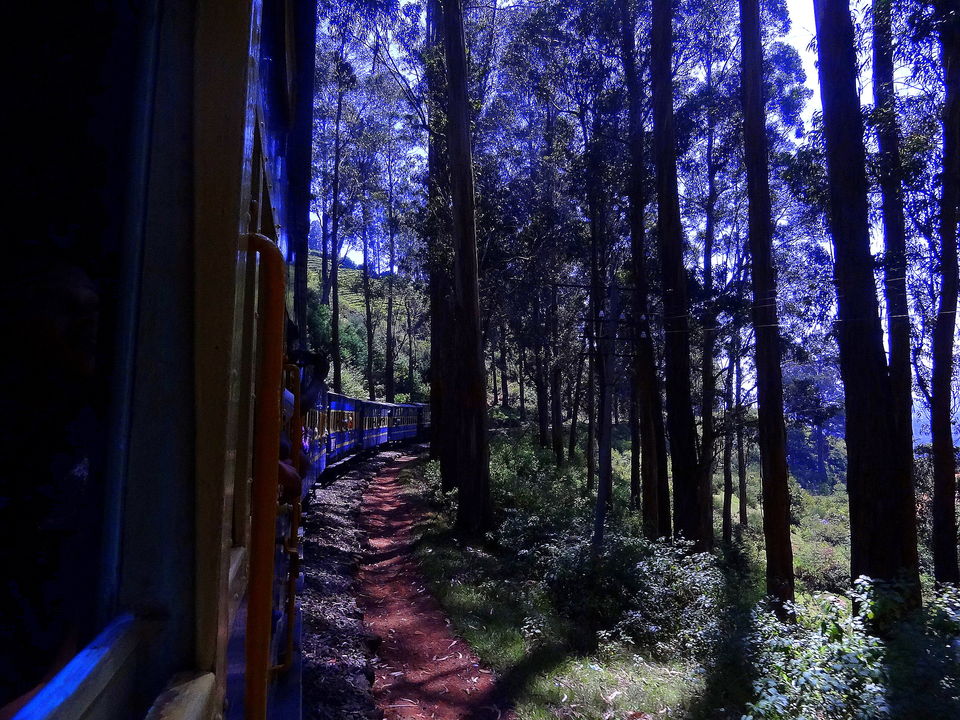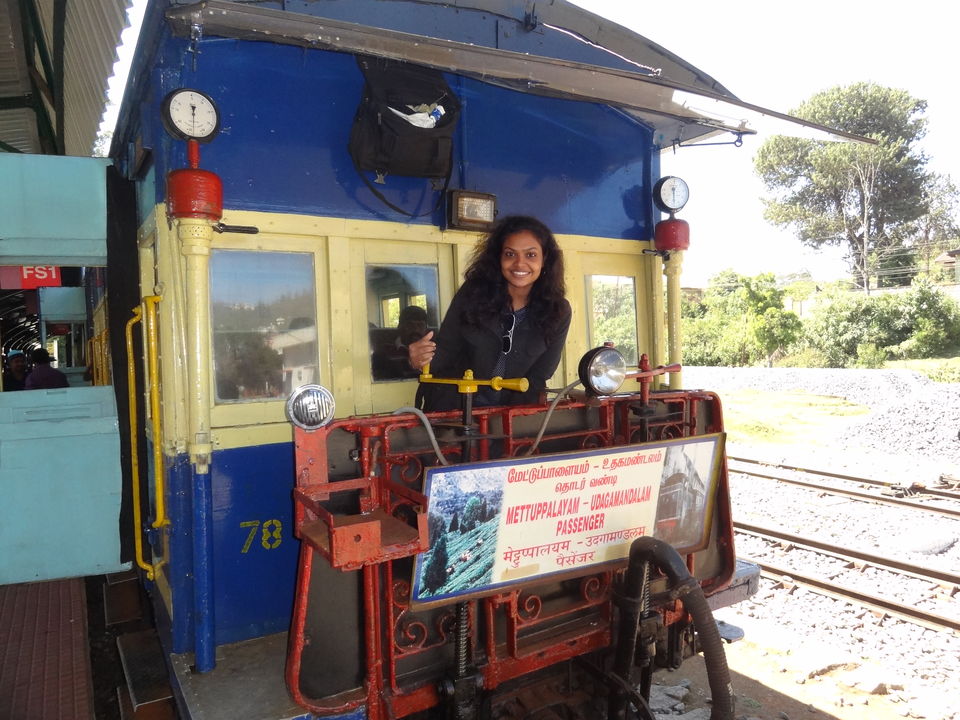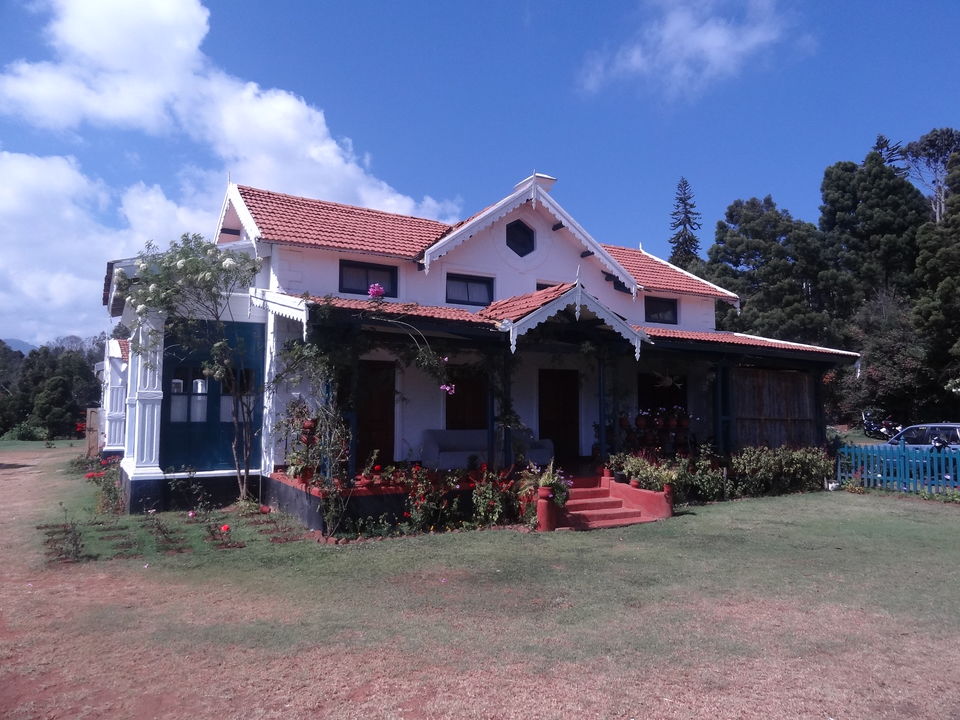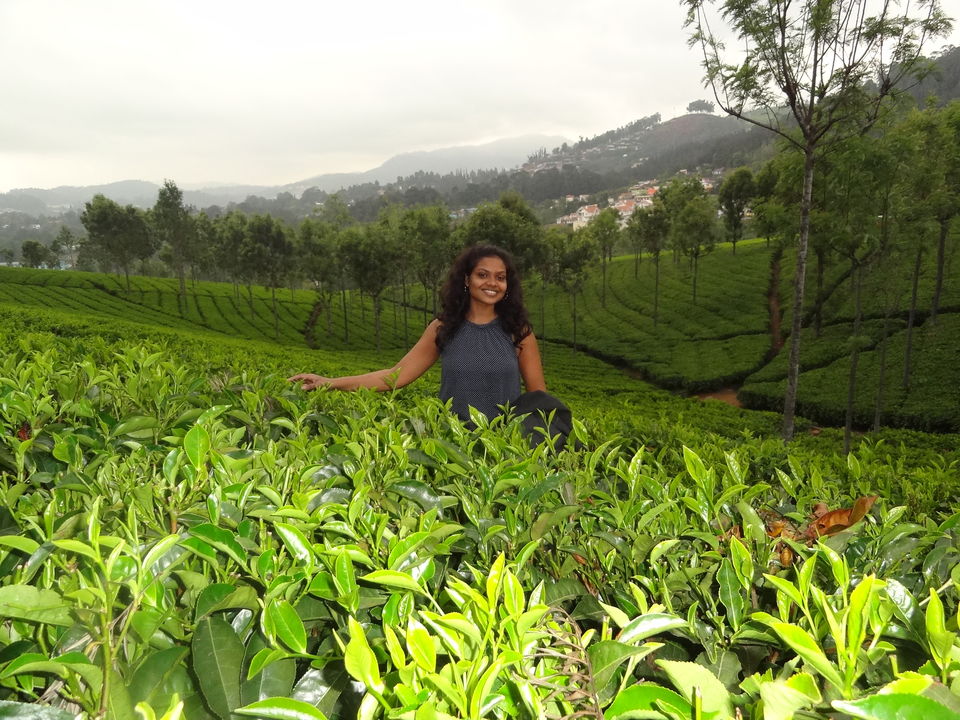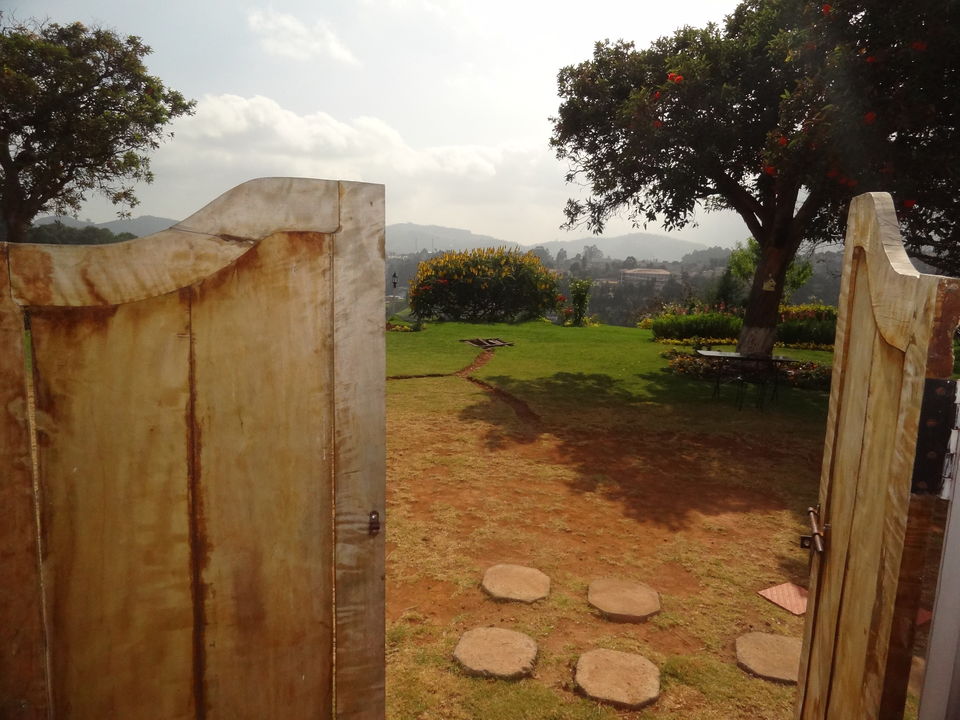 My recent trip to Ooty was all about experiencing the European feel of Ooty- the English villas, European food, Vintage cars, and the chilly winter. Trust me, Ooty in summer months of March-April is way different from Ooty in January. First of all, there are fewer tourists in Jan. Hence, you get all the peace and privacy. Secondly, the cold weather brings about a beautiful charm to the blue mountains. I needed a weekend gateway, and Ooty provided me with the most luxurious one.
Ooty is 8-9 hours from Bangalore by bus. On reaching Ooty, we straight away headed to Hotel Lakeview Resort, where a cozy villa cottage was waiting for us. It was perfect with the view of the lake, and a charming fireplace. We had decided not to visit the predefined tourist spots of Ooty. We wanted to have a lazy and indulgent holiday.Relaxing for a few hours on the porch, under the warm sun, with the lake spread ahead- it was bliss.
After lunch, we headed to the Botanical garden. The tall and different deciduous and evergreen trees in this beautiful garden made me feel at peace with myself. A long stroll in and around the paths and soft lawns was very relaxing. Our next visit was to the lake, where we got a boat and pedalled away into the sunset..not quite literally.. because we had to return. Ooty lake is not a view you will remember, it's just another small lake. But somehow, the weather and my mood made this place really beautiful for me. As the sun set, it was time for supper at this cozy restaurant called Earl's secret. True to its name, its very British in its appearance and the food is exotic. A Hilman Minx standing next to its entrance added a rosy vintage look to this place. As we sat down in front of the crackling fire in the fireplace, a musician played out some soothing numbers. My favorite pick of the meal was the Earl's secret brownie.. heavenly and awesome.
We woke up the second day to an even more handsome weather and headed straight to the railway station. The Nilgiri Mountain Railways ply from Ooty to Mettupalayam and Ooty to Coonoor. The blue steam locomotive is an absolute delight to watch and travel in as it chugs its way through the winding tracks. The Ooty to Coonoor tickets in 2nd class cost only Rs.5, but we got the first class tickets because there was a big crowd. However, it doesn't matter which class you travel in; once the train enters the mountains, you just keep gasping and sighing at the beautiful views. Valleys, mountains, forests, lake, tea-plantations, tunnels- you see them all.
Coonoor is another gem in the Nilgiris. The beauty of Coonoor is its tea plantations. As you drive around the hills, all you can see is lush green tea gardens. After driving around the city, we decided to visit this restaurant I had read about in trip-advisor. Called "La Belle Vie," the place is a stunner, with a well-maintained and decorated property, a well-landscaped garden and a beautiful view. We lunched in the garden, with the warm winter sun on our backs, and the serene view in the front. Our next stop was a tea factory adjoining a tea-garden. We saw the process of how black tea is prepared, and then tried out some of the tea-testers. They all taste good there, but when you bring them back home, not so much. Our last stop in Coonoor before we headed back to Ooty was Sim's park. I won't say much about it, just that it's a very big park with lots of variety of trees, plants, flowers and fish- walking around will make you feel a part of the nature.
Back in Ooty, we had a few hours to kill before our bus departed for Bangalore. So, we headed to the commercial street. We bought some chocolates and then whiled away the rest of the time in another pleasant cafe. Awesome weather, Best company, Great food, Luxurious stay and the Lazy pace of the vacation made it a perfect weekend gateway for us.
This trip was originally published on Travel with Swagatika