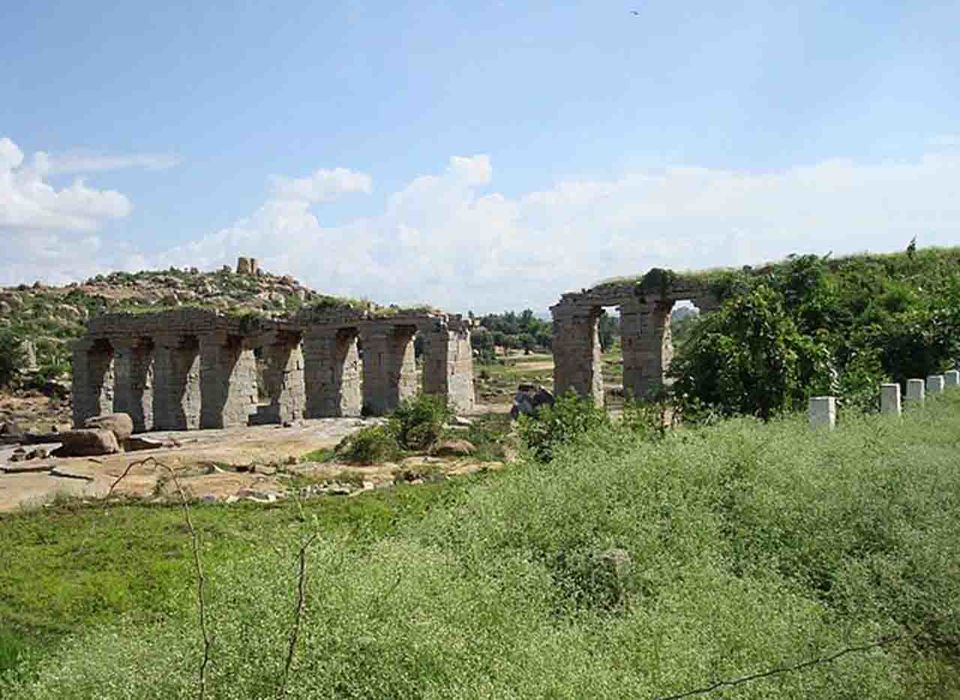 Take a ride with us down history lane, when legends and lore were no more mythical as we are today.
Anegundi is a village older than Hampi, with deep roots in the great mythology Ramayana and historical monuments to show for it. It was believed to be Kishkinda, or the kingdom of the Monkeys from where Sugriva and Hanuman arose and played a central role in the Ramayana.
In this tour of Anegundi Village, we shall visit the Hanuman Temple, accessible by a 570-step climb up the Anjanadri Hill and is a very popular sunset spot, with beautiful views over the Hampi region. From there shall make our way to the Pampa Sarovar lake is located in a valley, hidden among the hills and is about a kilometer from the foothills of the Hanuman Temple.
We will then visit the Vali Kila, Vishnu Temple, and the Royal descendants. Later if time permits we will also visit the Navabrundavanam which contains the tombs or Brindavanam of nine Hindu Madhwa saints.
HIGHLIGHTS
* Take a ride down history and mythological lanes in this tour to Anegundi.
* Visit the Hanuman Temple, the Pampa Sarovar Lake, the Royal Descendants, and the Navabrundavanam Island
* Learn about the roots Anegundi has in the Ramayana.
THINGS TO CARRY
* Carry sunscreen, hat and goggles since you'll be exposed to a lot of sun during the tours.
* Carry a water bottle and snack bars. Regularly hydrate on coconut water/ sugarcane juice.
* Wear comfortable shoes and carry a sanitiser.
INCLUSIONS / EXCLUSIONS
* Entry tickets and transport between the monuments are not included.
* Food and refreshments along the way are not included in the tour price.