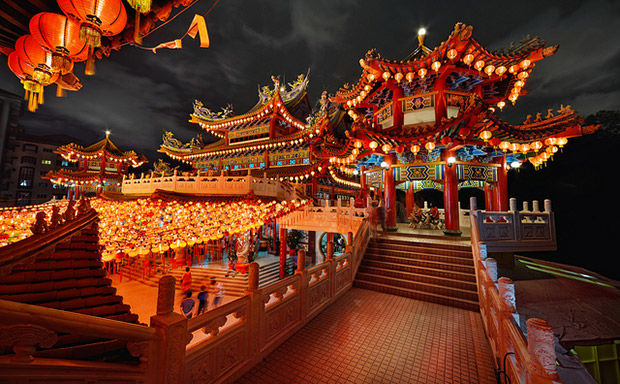 For all the Indians out there, it is known that, no better feeling than meeting with people of your nationality in a foreign country. That familiar feeling of warmth and friendliness calms whatever little nervousness you may have during your first few days in a new country. To experience home away home when in Malaysia, a must visit to Brickfields that is located just outside Kuala Lumpur. The town is known as Little India due to the large number of Indians residing and doing business there.
Travel Tip: A number of buses run from Kuala Lumpur to Little India and you can make your journey by simpler by checking them online on redbus.my, this helps you keep all hassles away by saving money and your time. The online platform has numerous bus operators listed that helps you to select the ideal one for yourself.
And here's how you can make the most of your Little India trip:
Shop at your heart's content: The flower market here will remind you of the ones lined up in India's narrow by-lanes. The bazaar here has on sale everything that spells authentic Indian—from saris and spices to Bollywood movies and music CDs. And the vadai make a special appearance at the food stalls too.
Pay a visit to the Thean Hou Temple: Immerse yourself in Chinese history and culture by visiting one of the oldest and largest temples in Southeast Asia. This six-tiered Chinese temple also houses a medicinal herb garden and tortoise pond.
Relax at Sen Hong Tokong: A deserted shrine, the spa run here treats a number of ailments and conditions by steaming traditional herbs into the pores. Pamper yourself with all the comfort found here, this shall leave you all relaxed and fresh.