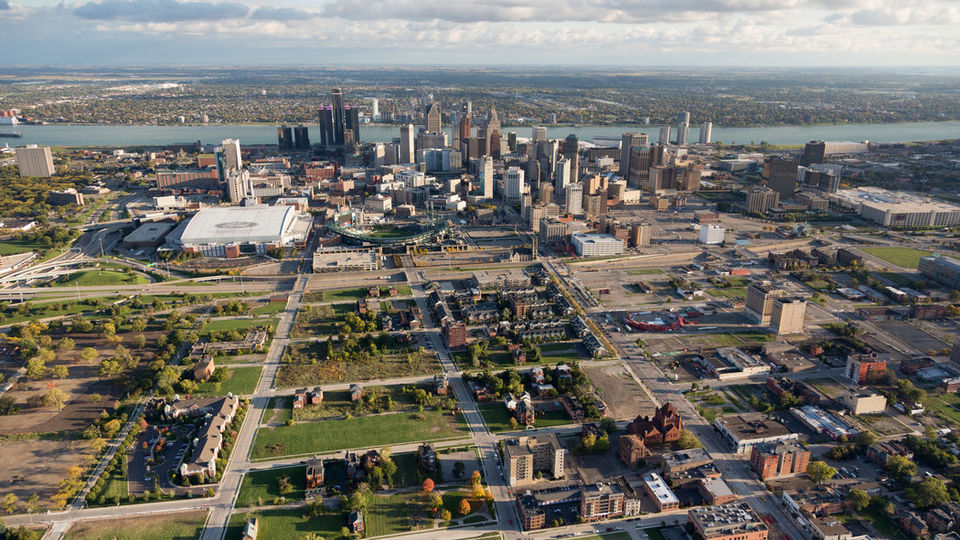 All those who love to travel have one thing in common. They love the sense of adventure and mystery traveling to places which are yet to be explored brings to them. People who are travel junkies love to venture out in to the places unknown and untouched. Sure, tour packages and guided tours are great for those who love to travel yet want to experience the main attractions and popular places in a city, but have you ever thought about exploring a place without any plans? If you are ever in the USA, and planning to head out on an adventurous trip, Detroit could just be the place that you may be looking for.
Though in previous years Detroit has earned some sort of notoriety due to its economy which reached the brink of bankruptcy, yet it is a city which has a lot to offer to its guests. If you are in Detroit and in a great confusion as to where to begin your trip, here are some pointers which can help you take that difficult first step. We should tell you about one thing though. Despite what you hear or read about Detroit, this place has a lot hidden under its layers and it is only a matter of time before those dramatic and mysterious layers come undone.
The first and the most important thing is to keep an open mind about what to expect. Keeping the news reports apart, focus on the reason you have come to Detroit for, and proceed accordingly.
Detroit is considered to be a major hub of African-American culture. Being the automobile capital of the world, the city has been a witness to migration of people which began before the First World War. The Wright museum of African –American history has a huge collection of art by the African artists and is definitely worth a visit.
The historic area of the Indian village, is a must visit when in Detroit as this place is packed with houses which were once owned by the auto barons. The famous Elmwood cemetery is the resting place of the founding fathers of the city and is situated amongst the lush green forests.
Sample the local cuisine but explore the little shacks hidden in the unnoticed corners of the city. One of the most popular dishes in Detroit today is egg roll wrapped corned beef and you can easily find them on both the west and the east side.
A must visit place is the Pallister avenue and quite ironically in this area there are no cars allowed. This place is quite and charming and you can grab the famous waffles while you are here.
Detroit welcomes all new budding entrepreneurs with open arms. So if you are in Detroit, be ready to be amazed by the pop- up culture which is increasingly becoming common in the city.
When in Detroit, be sure to take a sneak peak in to the rich history of the city by visiting the Fisher building which is in the New Centre and which was designed by Albert Kahn.
You must try the local sport which is kind of exclusive to Detroit i.e. fowling which is a combination of football and bowling. Sounds weird? Try it to know more about it.
When in Detroit it is best to keep an open mind. So before you make any assumption just think about it once and then go on asking more questions.
One thing all Detroiters appreciate and expect is courtesy, they are warm and friendly people who are more than happy to welcome other people in their city so be nice and be prepared to have great time in Detroit. Also you can opt for a professional a Detroit Airport Taxi Service provider if you wish to explore the city in your own way.