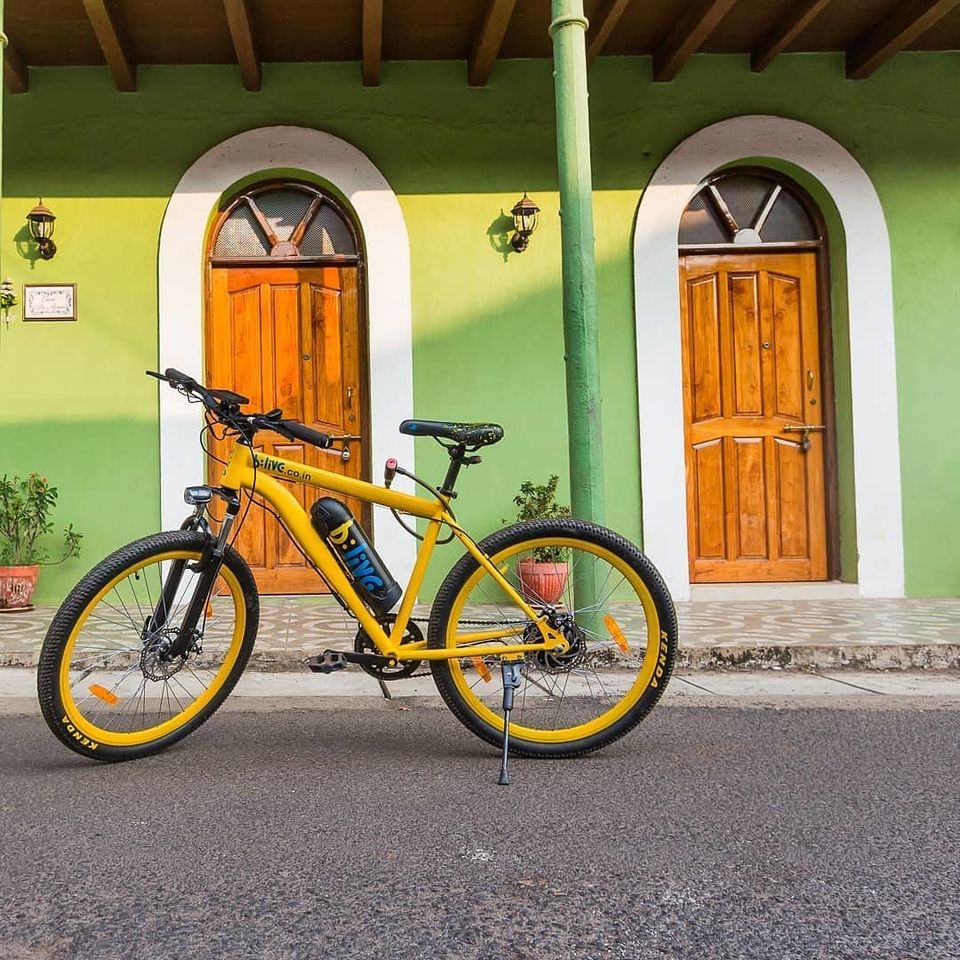 Most of us you have been to Goa by air or rail are aware of the taxi mafia bullying. In simple words, the word bargaining is not in their dictionary. They are so rigid that they won't bother if you tell them that you won't travel if they don't get the prices down.
But not anymore!
Arcis Clean Energy Private Limited, a fledging clean-energy startup has come up with an eco-friendly and budgeted solution.
The Problem
According to the Dept. of Tourism - Goa, the total tourist inflow as of June 2018 stands at 31,58,566. Looking at this amount we can only imagine the pressure we put on the environment by activities related to tourism. 
Samarth Kholkar, CEO and CO-Founder of the startup was concerned about the same situation and thought of starting a small green movement through a simple solution.
The Solution
Samarth quickly reached out to his close pal Sandeep Mukherjee, COO and Co-Founder, to share his grievance. After a lot of brainstorming, they came up with the idea of launching electric vehicles to reduce the impact of tourism on the environment.
B:Live's core thought is to combine tourism with clean energy in a way that helps people connect with the environment in an eco-friendly way. And they had found their answer in an E-Bike.
The E-Bike
This e-bike with a single charge can travel upto 50 km with an average speed of 25km/hour. You don't have to worry about slogging on a bicycle because the E-Bike is fitted with a throttle that cruises the bike at ease.
There's more to it!
The E-Bikes are fitted with GPS so that you can be tracked for your safety. Also, a lot of thought has gone into creating comfortable seats, those that don't put stress on your spine.
The Tours
With the E-Bikes, you can go on a cycling tour with trained Tour Captains, safety gears, low-rider bikes, and most importantly a memorable eco-friendly experience. 
Old Goa Tour
Explore Goa's glorious past by cycling through the beautiful roads flanked by typical Goan houses. 
Duration - 3-hours
Cost - INR 1500
Departure Timing - 8AM, 11.30AM, 3PM
Panjim Tour
If you love history and stories then Goa's capital won't let you down. Explore the quaint streets of Panjim and relish tales and culture from its history book.
Duration - 3-hours
Cost - INR 1500
Departure Timing - 8AM, 11.30AM, 3PM
Divar Island
The lush paddy fields by your side and the occasional peeping of old Goan homes makes this ride probably the most beautiful of all. Here you get to connect with Goa's beautiful nature.
Duration - 4-hours
Cost - INR 2000
Departure Timing - 8AM, 3PM
So go now and become a Green Warrior and contribute to the protection of the environment. Book your tour with B:Live today! 
If you are aware or have experienced innovative eco-toursim companies then do share their stories with us here. 
Get travel inspiration from us daily! Save and send us a message on 9599147110 to be part of the Tripoto Travel Community on Whatsapp!