Kanatal
Planning trip in summer!
Need suggestion!
If it is summer and you are used to with planning trip during summer then I tell you, Kanatal is the best place to visit in India during summer. It offers you plenty of scenic beauty to explore with multiple activities like camping, bonfire, rock climbing and so on. The kanatal is the place which refreshes your mind by beautiful sights and keep your body calm with its fresh cool breeze. The name of Kanatal is named when a small lake gets dried and people start calling it kaana tal so the place named as kanatal.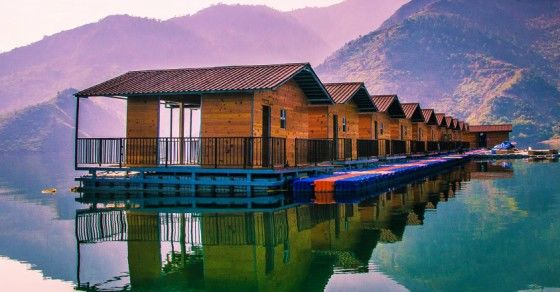 Kanatal is 471 km from Lucknow and 372 km from Delhi. So maximum duration you need to reach kanatal is max to max 9 to 12 hours. The kanatal is a small village in state Uttarakhand which is 38 kms far from Musoorie and 12 kms far from Chamba. The place is best for the camping and adventurous activities. The specialty of Kantal is that it makes the people lost in its beautiful scenic views. The climate of kanatal is too cold then normal temperature you get in Delhi and Lucknow of the village stays around 10° to 20 ° Celsius during summer. So, you can enjoy the chilly breeze in hot summer.
Kanatal is the best place in India for travelling. The place is good to relax and refresh your stressed mind. The kantal is the place which fascinates you to stay forever and the spell of the scenic beauty of the nature at kanatal flaunts every explorer. If you love the greenery and natural views then Kanatal is the best place to enjoy. Kanatal is the coolest place ever to get mental peace and overcome your all stress of your daily life.
To read more visit our blog: http://www.zogotro.com
Explore Kanatal - http://www.zogotro.com/explore-kanatal/